Fire + Wine is a marriage between two unlikely characters–wood-fired food and well-chosen wines–brought to you by the real-life marriage of food and wine writer and certified sommelier (Mary Cressler) and pitmaster (Sean Martin). This critically acclaimed cookbook brings smoky goodness from the grill and pairs it with wine from around the world.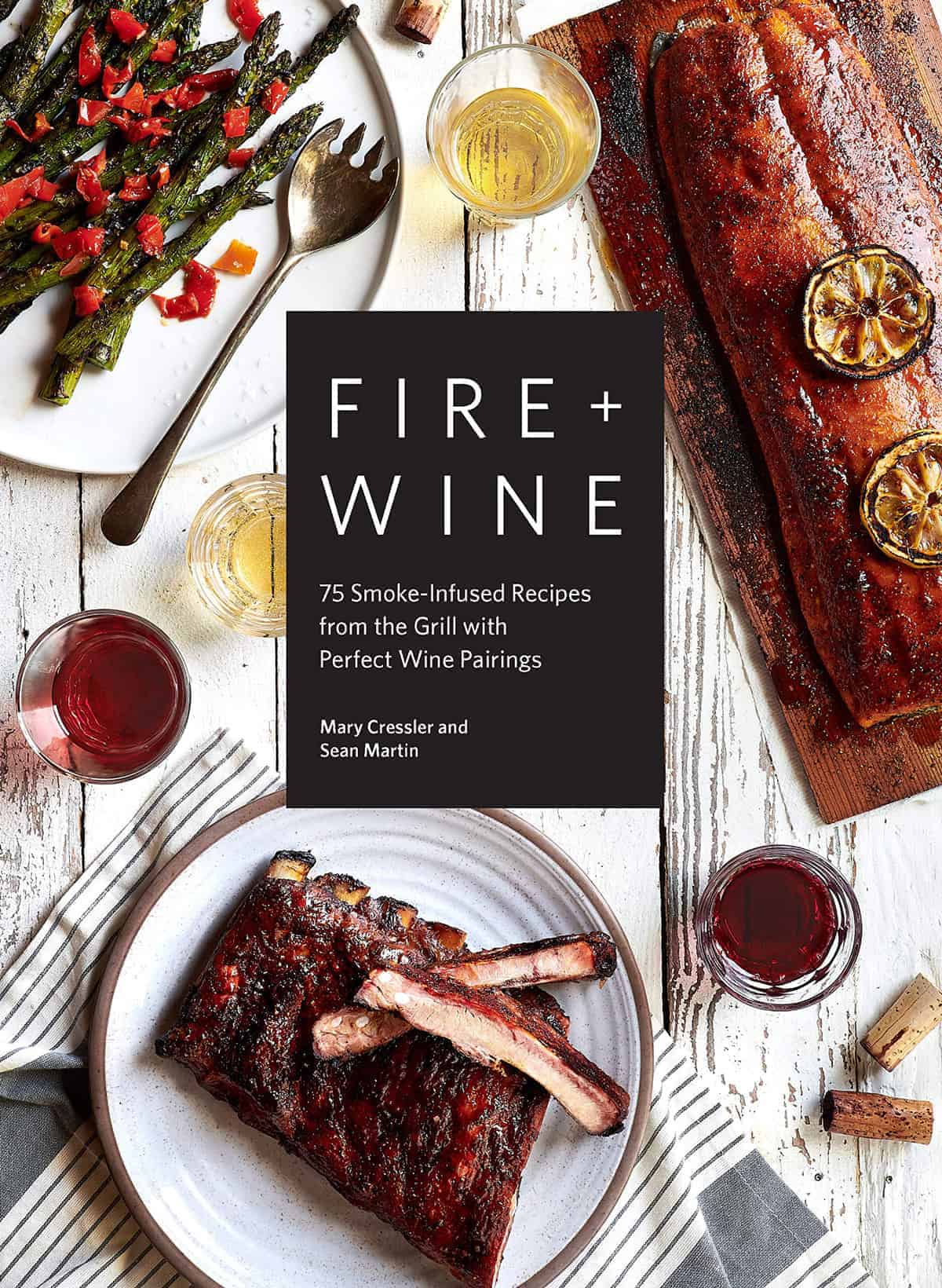 The Second Edition is Now Available
We are excited that the second edition of Fire + Wine is now available. Praised by critics, Fire + Wine offers recipes that pair with various styles of wine from around the world celebrating live fire cooking. From beef to vegetables, there are a variety of recipes for the novice and chef. Get your hands on a copy and get outside and grill!
Consider joining our boutique wine clubs as well where we feature small production wineries from around the world paired with our food.
Order Now
You can order our cookbook from any of these fine retailers. Pick your favorite! You can also call your local bookstore and ask them to order it for you.
---
A Little Taste of Fire + Wine
Recipes include…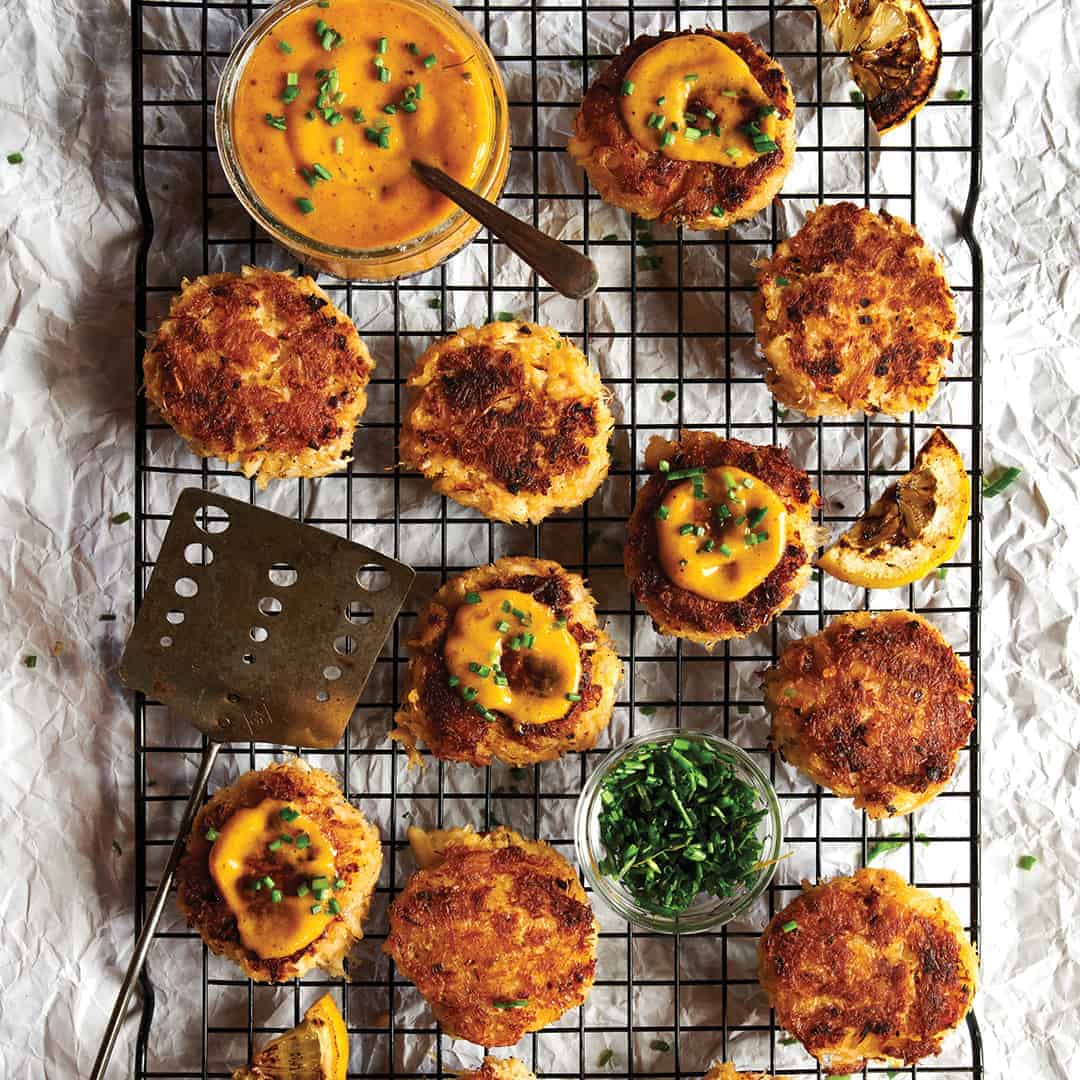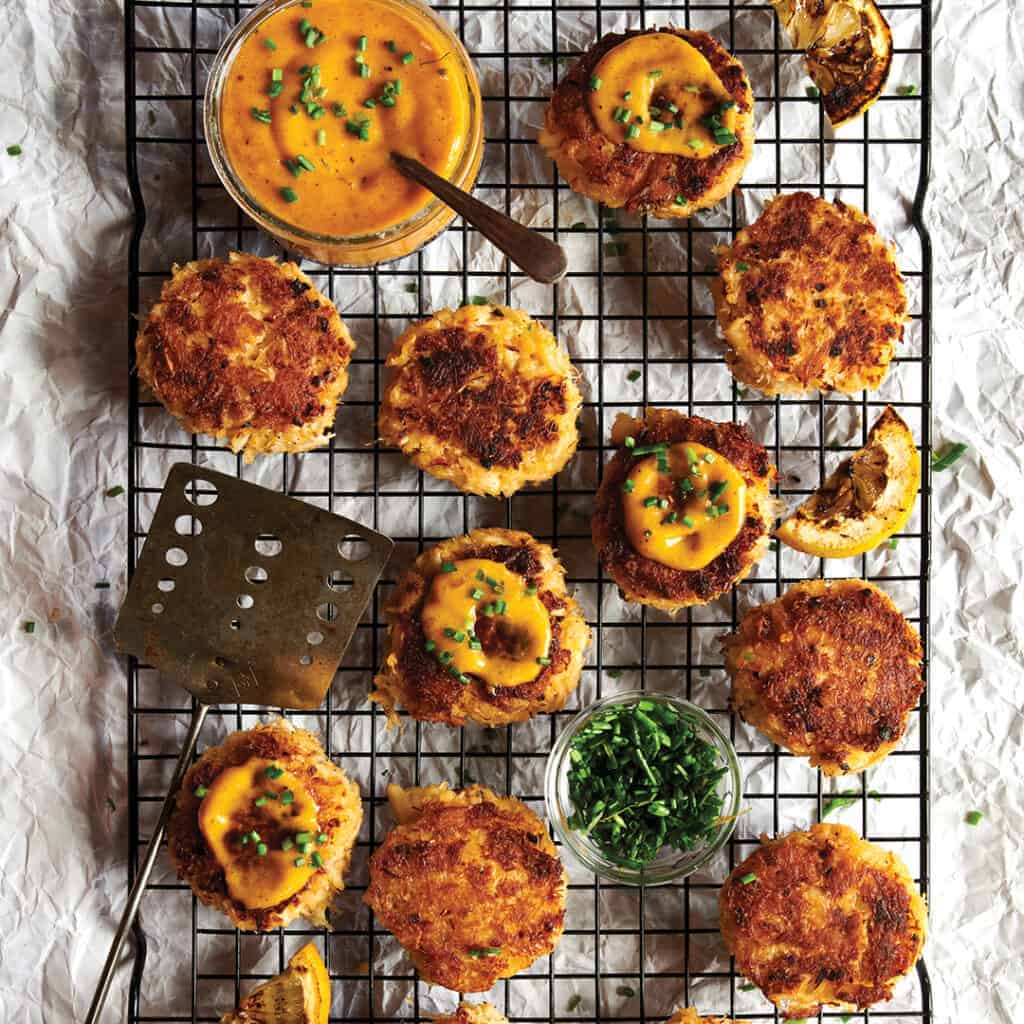 Grilled Crab Cakes
Easy to make, and such a perfect combination of fresh crab, grilled over direct heat and served with simple aioli.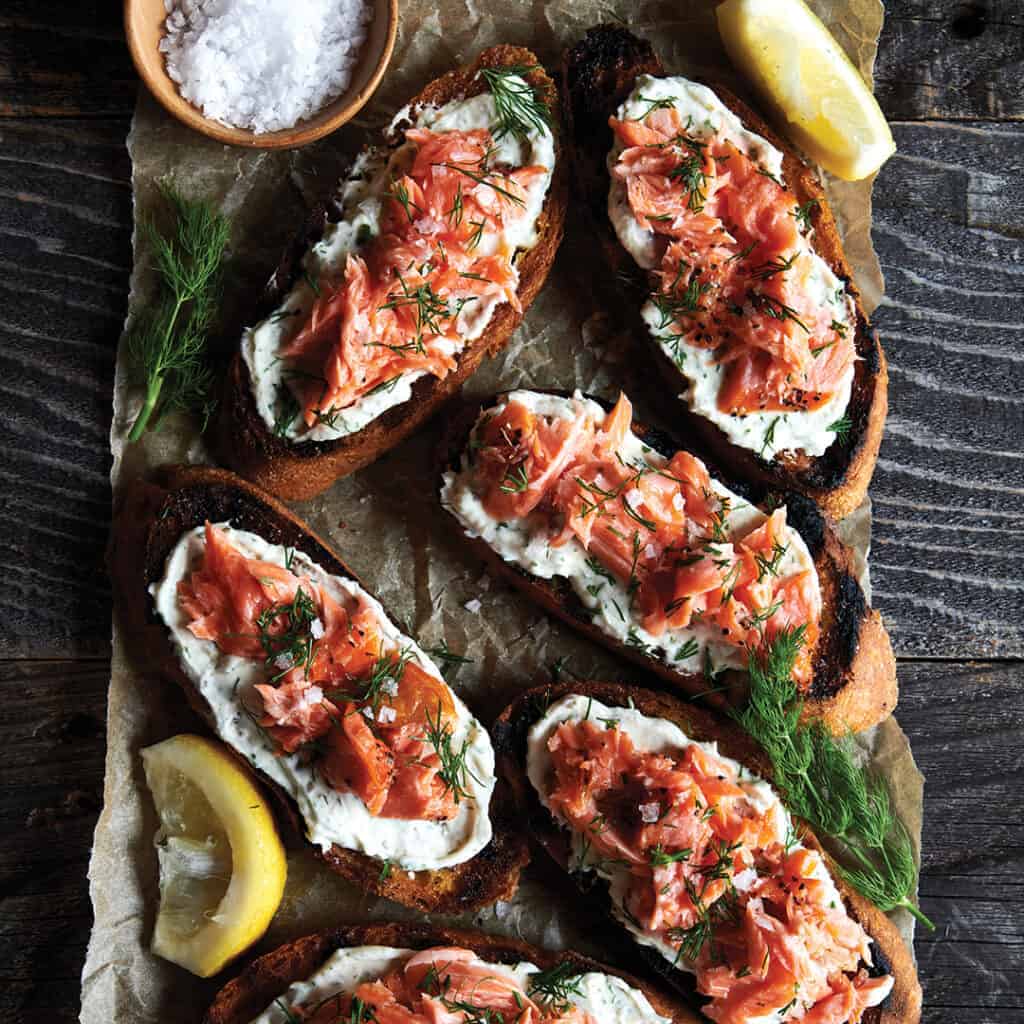 Smoked Salmon Crostini with Capers, Dill, and Goat Cheese
There are so many great uses for Northwest salmon. If you don't want to commit to a full meal but still want a salmon fix, this is a great appetizer for parties.
---
"This book is a one-stop guide for anyone truly interested in elevating their BBQ experience into a culinary work of art."

5 out of 5 Stars

San Francisco Book Review
---
Reviews for Fire + Wine
"[This] debut cookbook highlights earthy, elegant grilled and barbecued foods, and explores why wine belongs on the table with them. Where else are you going to get a straight answer on what kind of rosé to pair with skirt steak tacos?"
—Wall Street Journal
"With 75 wood-fired recipes…top tips and wine recommendations to suit every dish, it's a marriage made in gastronomic back garden heaven."
—GQ UK
"Outdoor cooking with local ingredients is the obvious focus in Fire & Wine. But there's also a theme of approachability, presented through a few handy introductory guides on seasoning, techniques, equipment, tools and more."
—Oregon Wine Press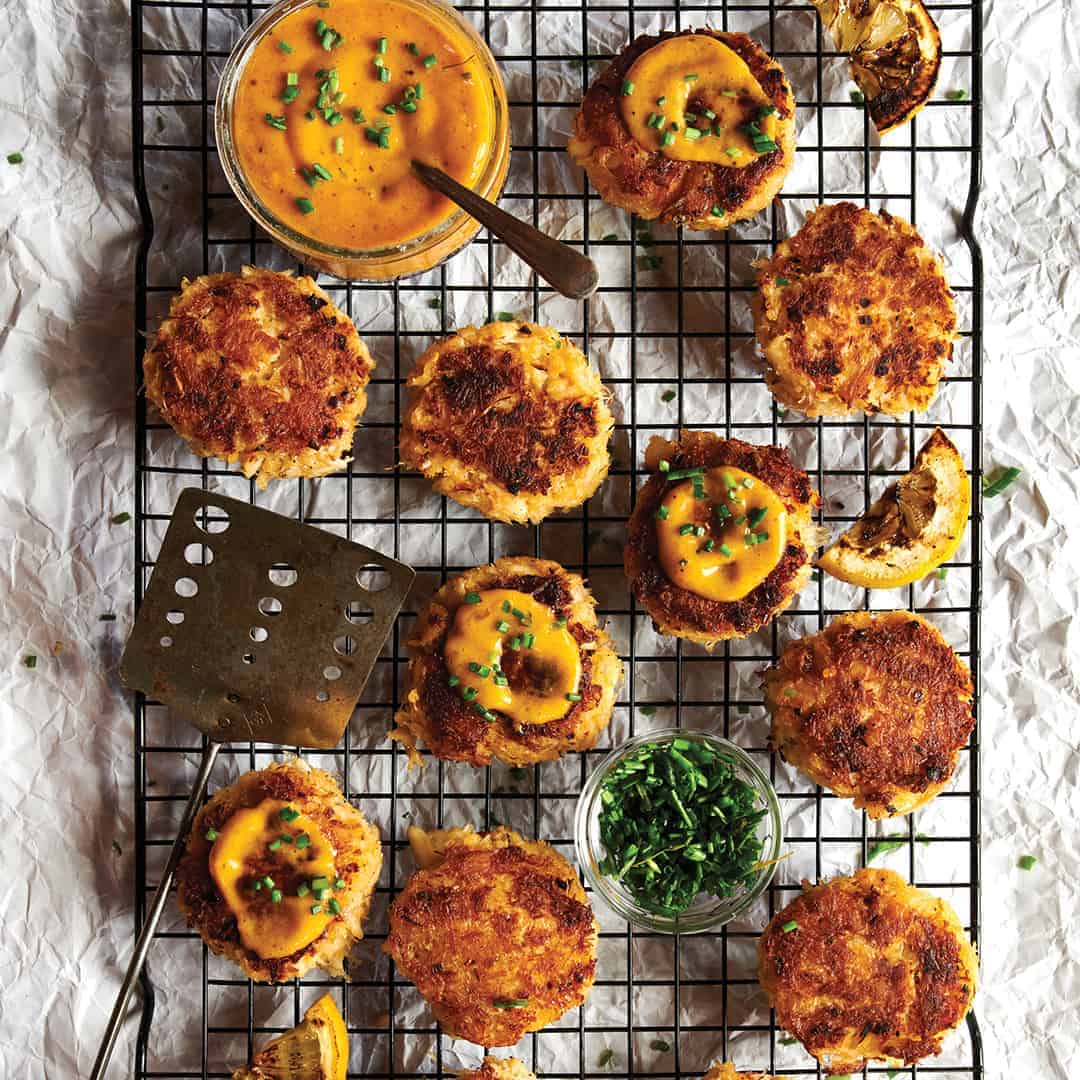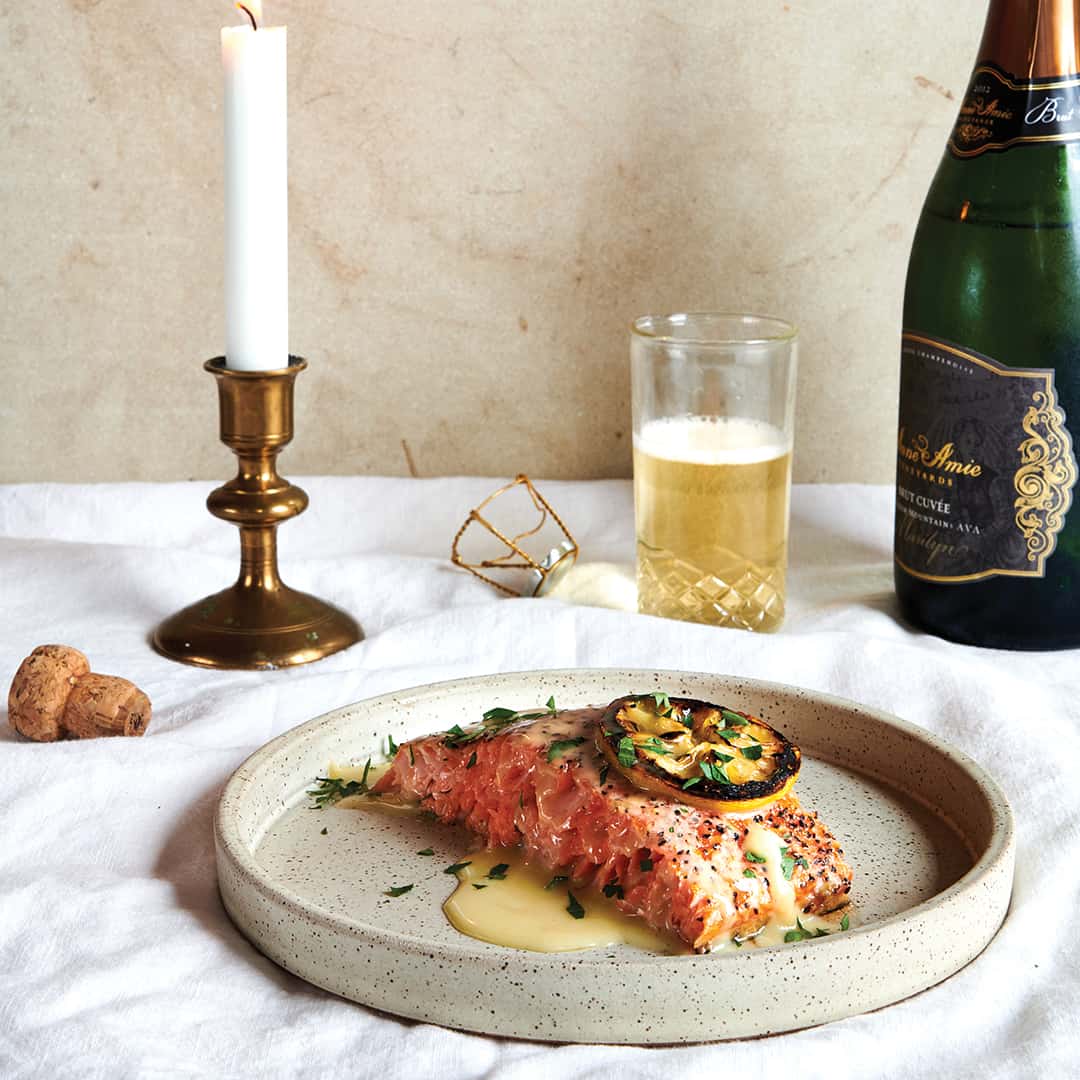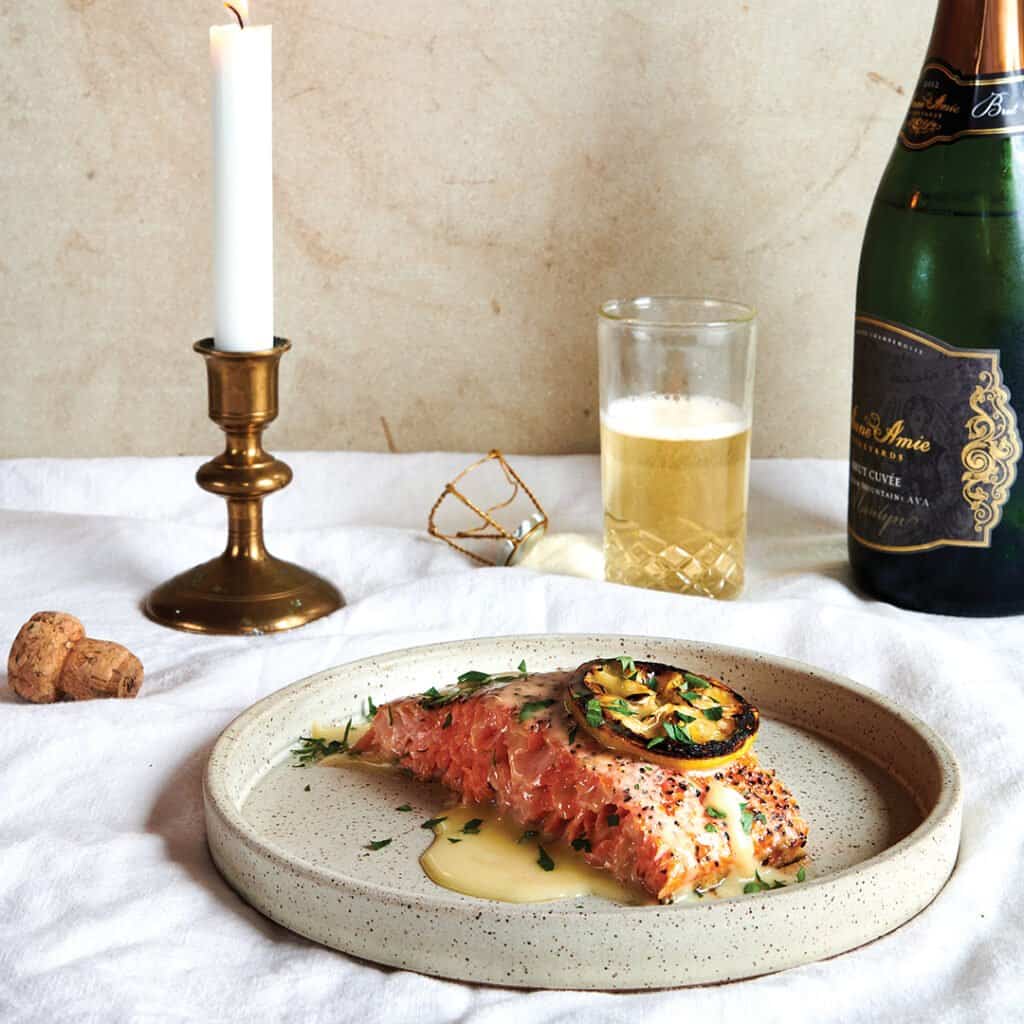 "In this thoughtful cookbook, IACP Award–winning food and wine bloggers Cressler and Martin make a strong argument that wine rightfully deserves a spot at the BBQ table…Even those who choose to pass on the wine will find a lot to like: smoked salmon crostini with capers; wine-braised smoked beef short ribs; and smoked poblano mac and cheese. Cressler and Martin's recipes will be enjoyed by home cooks and grill enthusiasts of all skill levels and tastes."
—Publishers Weekly
"While recommended especially for those who enjoy both wine and outdoor cooking, all outdoor cooks will find tasty recipes here."
—Library Journal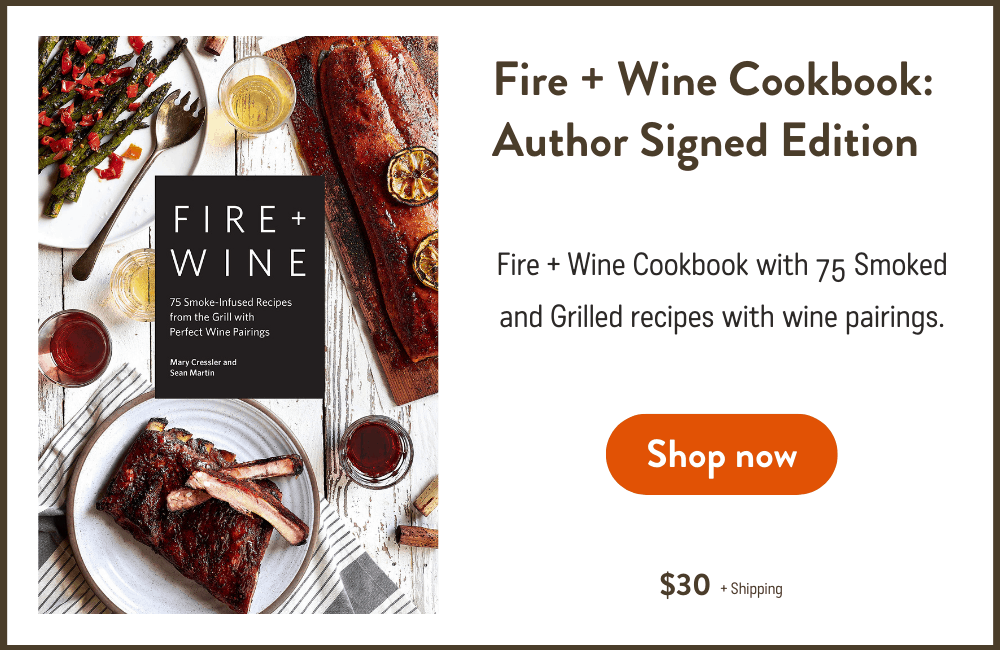 About Fire + Wine Cookbook
Every region has its barbecue, grill, and smoking food traditions. Now the Pacific Northwest can claim its place at the table with the recipes in this Fire + Wine. These recipes pair with wines such as pinot noir and cabernet sauvignon instead of the customary can of beer.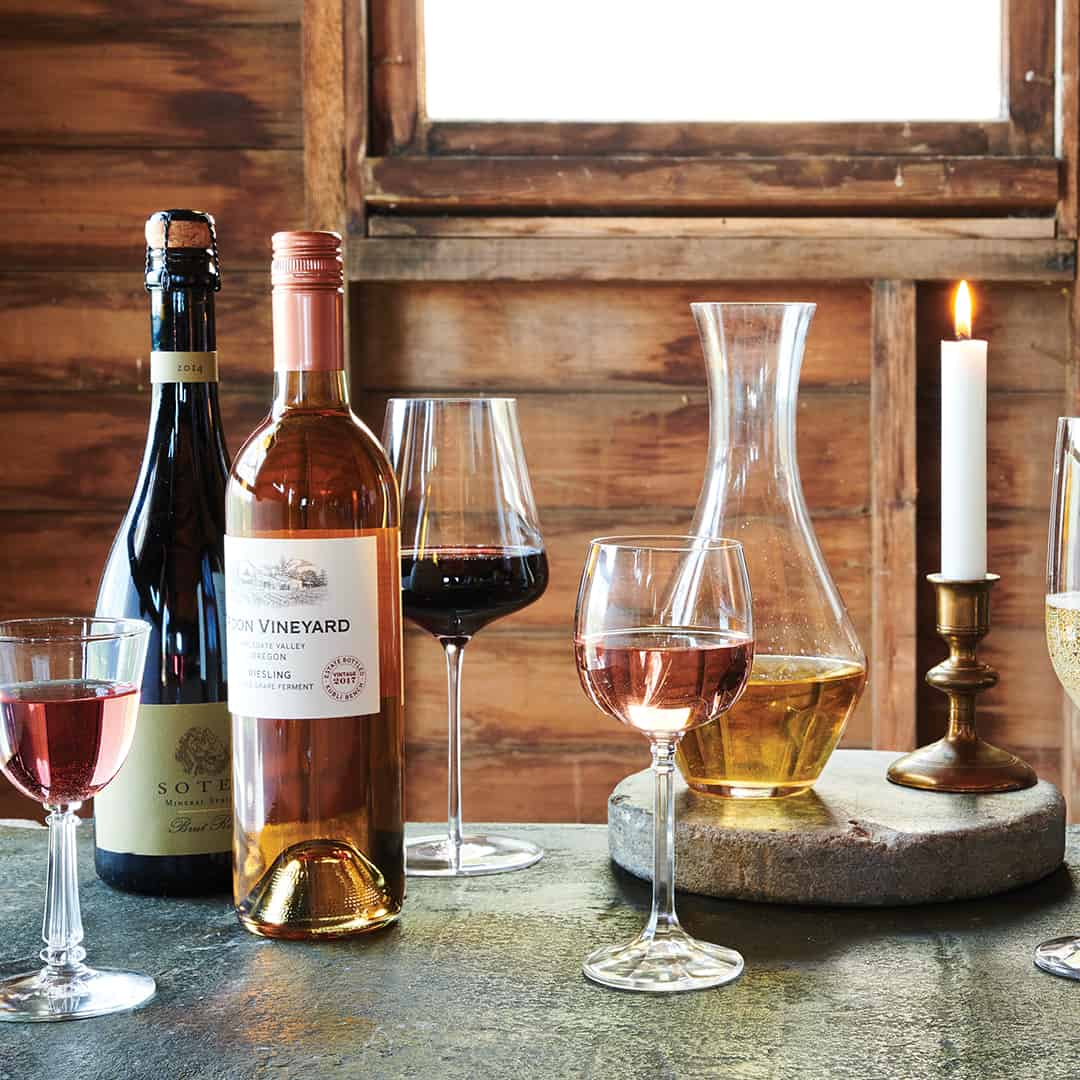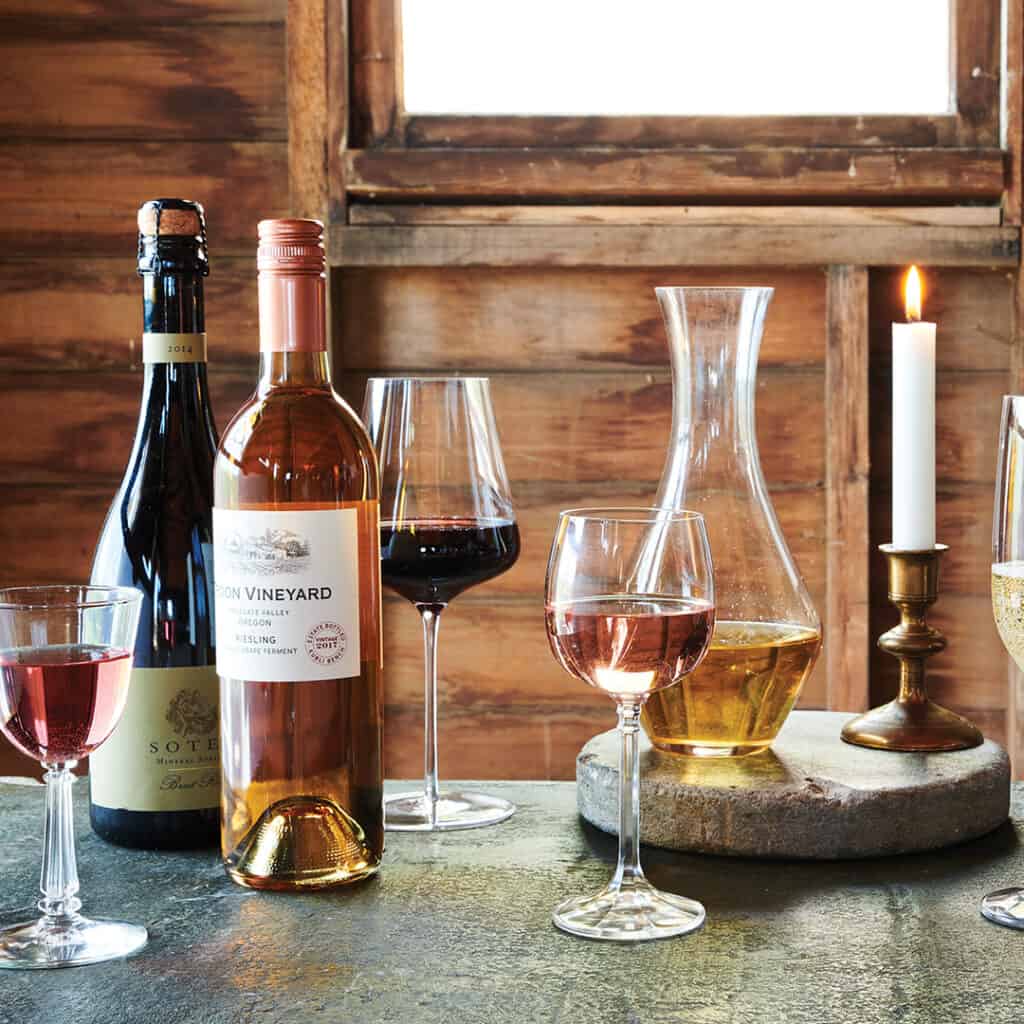 Not as sauce-dependent as Kansas City, not quite as beef-obsessed as Texas, the dishes bring the smoke to wild salmon, ribs and steaks, fresh apples, heirloom tomatoes, nuts and beans, and even chocolate pot de crème. Rubs and glazes draw on Northwest flavors such as soy sauce, rosemary, and wild blackberries. Whether the equipment at home is a basic kettle grill or a professional-grade outfit with an electric wood feeder, the instructions will turn even novices into masters of the grill.
---
Are you a winery or other retail shop looking to buy the book in bulk or wholesale? Contact us and we can share the details.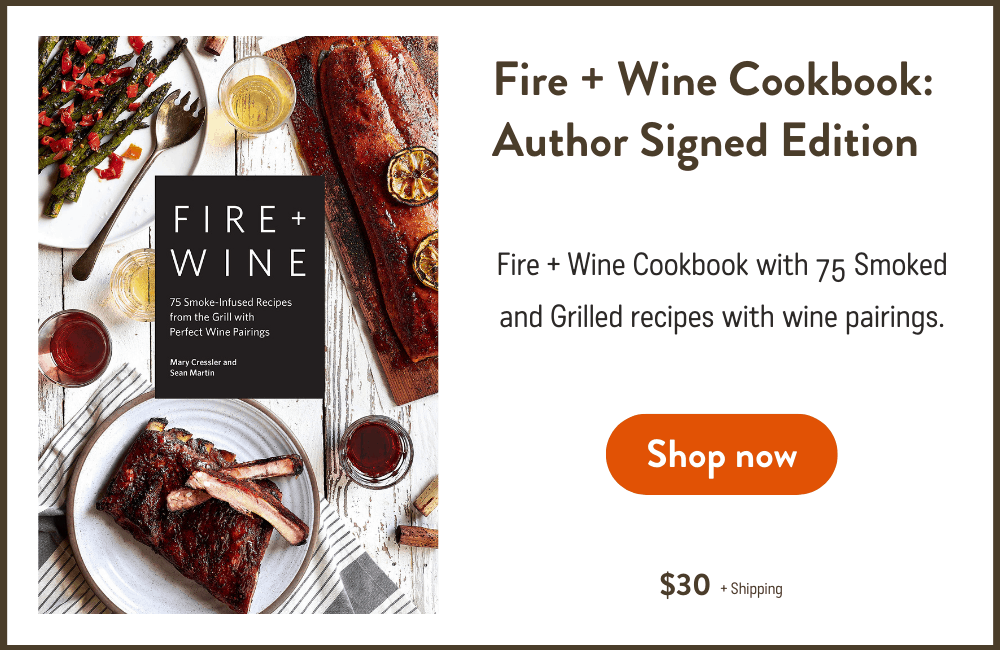 ---
This post may contain affiliate links. This means if you click on the link, we may receive a small commission if you purchase through the link. We partner with brands we know and love and use and it helps keep the blog going!
---