This refreshing Cold Lentil Salad with Smoked Sausage is perfect for summer picnics or side dish to bring for a cookout or summer BBQ. It's served cold and full of incredible fresh flavors.
And speaking of picnics, we've also got some great tips for you to enjoy an elegant yet stress free picnic this summer!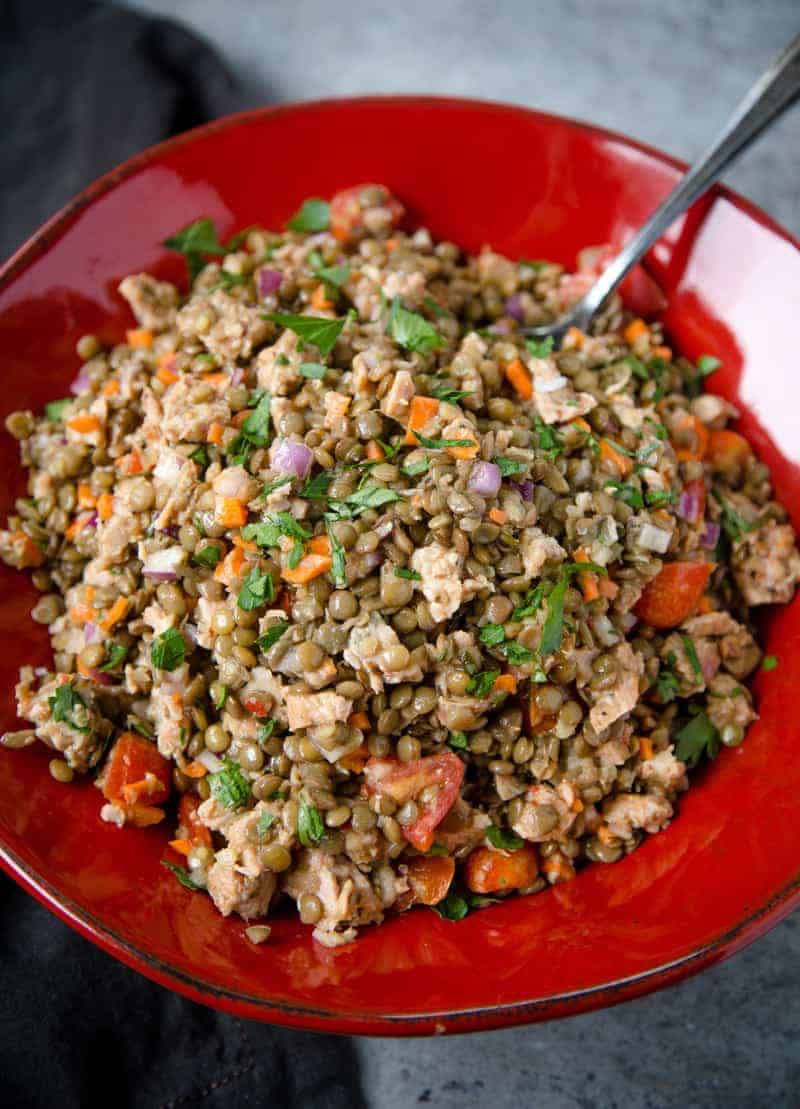 We cook a lot with lentils in my house. It started with this soup, and the fact that after we cooked it at an event for 400 people we were left with TONS of lentils to experiment with. So experiment we did. And along the way we learned our kids love lentils, however we prepare them (score!). So we keep coming up with new ways to use lentils. Like this Smoked Sausage Lentil Salad that can be served cold or hot.
But I have to be careful about using the "s" word in our house (a-hem salad). My boys associate the "s" word with boring green lettuce salads (which, hello, there's nothing wrong with those, but our kids are in one of those picky ruts with greens), so I just have to come up with new ways to describe salad-like meals. Like this, which I refer to the kids as "sausage lentil surprise in a jar". You do what you gotta do as a parent.
Also, please tell me I'm not the only one whose kids freak out about the "s" word?
We need a salad intervention.
At any rate, this is a jar full of delicious and flavorful lentils, savory sausage, crunchy vegetables, and a sweet and citrusy sauce drizzled throughout. And I say jar because I like to serve it in jars when we take it to a picnic, like below.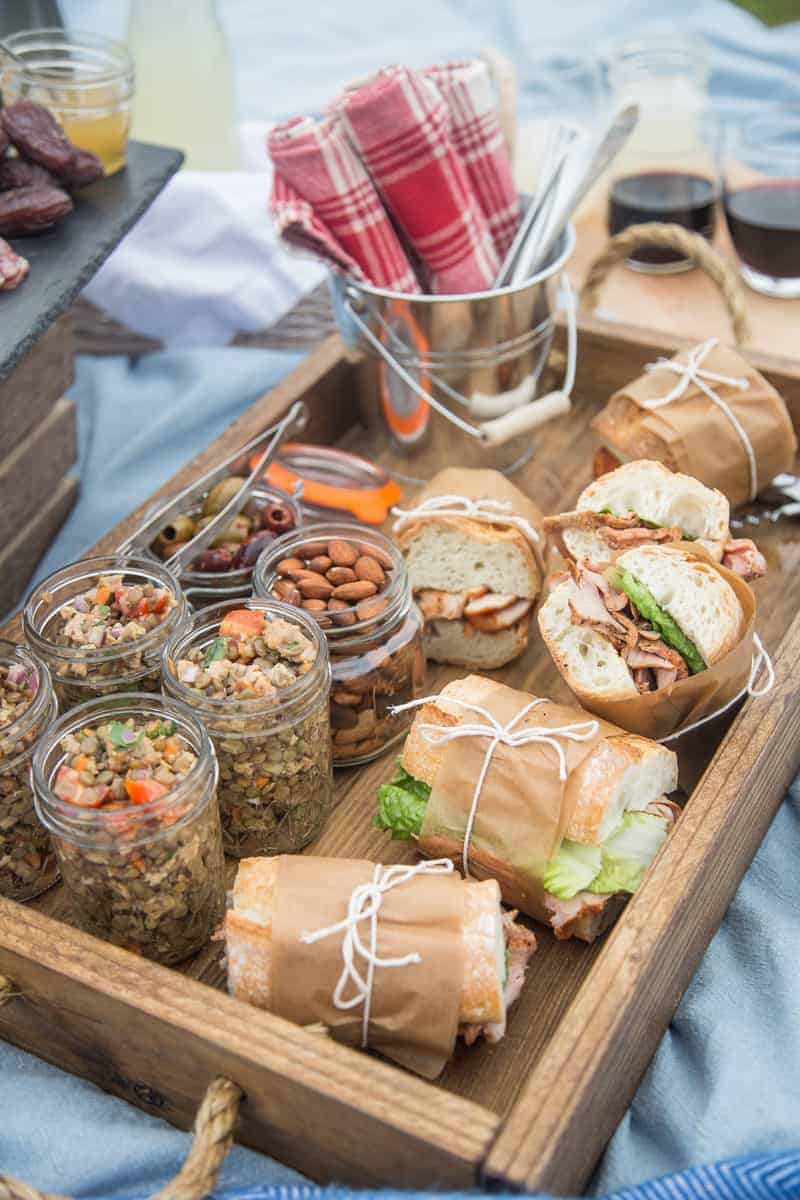 …