This Grilled Chicken is seasoned, then grilled to perfection, and glazed towards the end with a delicious sweet and spicy super simple Cherry Chipotle BBQ Sauce.
Cherry Season has never been so delicious with this cherry chipotle bbq sauce.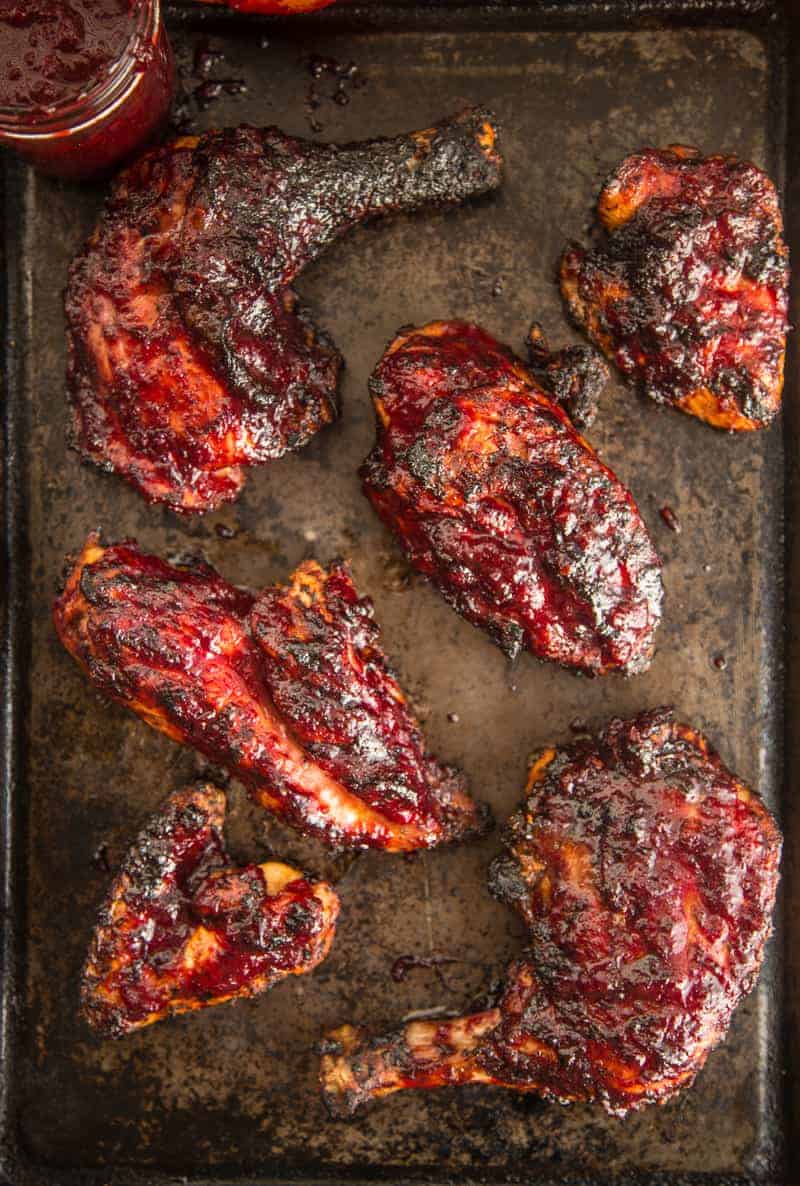 Cherry Season is in full swing here in Oregon, and they're everywhere! We simply can't get enough of this sweet fruit.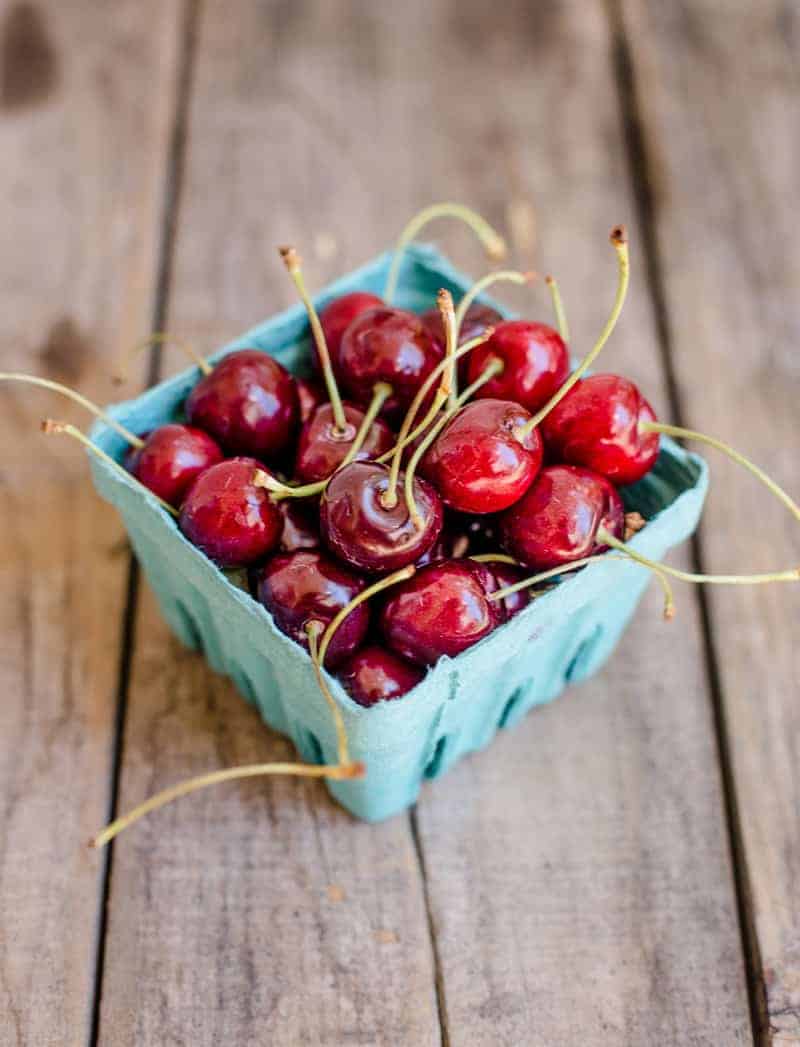 And I mean that literally. We are overloaded!
If you're not into jams or pies (or have an overload of those too) one great way to use any excess cherries is to use them in sauces and glazes. Not only do they provide great natural sweetness, but they also provide a vibrant bright color to the sauce (and whatever protein you apply them to).
…