A simple and delicious recipe for Grilled Flank Steak marinated in a savory soy and rosemary mix. Perfect for a hearty Grilled Flank Steak Salad, or filling for a sandwich.
You've gotta try this incredible and full flavored steak!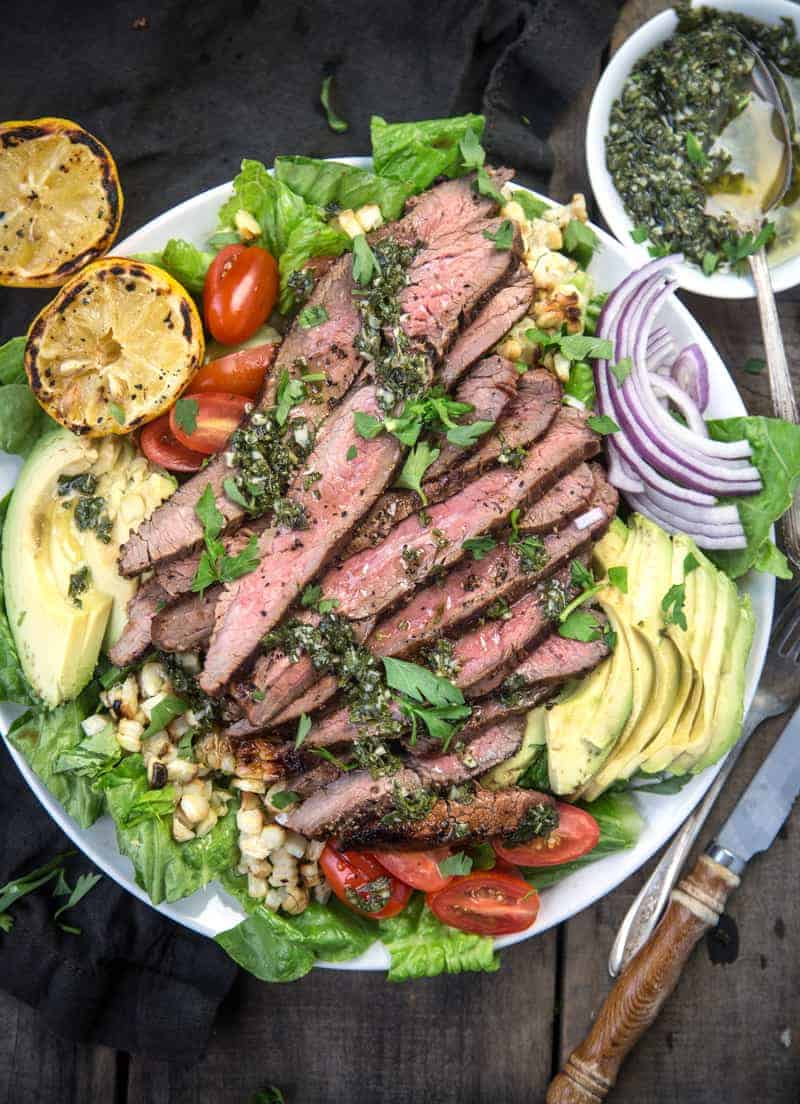 We've been dusting off some old favorite recipes lately and giving them new life. Last week during unending sunshine and near perfect weather we decided to revitalize our Grilled Flank Steak Marinated in Rosemary and Soy. This is a recipe we created while on vacation several years ago in Hawaii with some good friends.
We grilled on the beach while watching the sunset (pre-kids). Seriously, what could be better than that (besides adding a freshly made Mai Tai to the mix)? Since I won't be going to Hawaii anytime soon (except in my dreams), we decided to recreate the meal. And instead of the sandwiches we originally created it for, we're tossing the flavorful flank steak into a hearty salad perfect for summer when you want something substantial, but not too heavy. This is it, and it's probably the only salad Sean will even consider as a full meal….