A preview of the Horse Heaven Hills Wine Region and an article I wrote about the region for Palate Press Magazine. 
A few weeks back hubs and I ventured into the desert in search of… wine.
No I'm not talking about Arizona, where I'm originally from. I'm talking about Washington State.
But isn't the Pacific Northwest all green and rainy?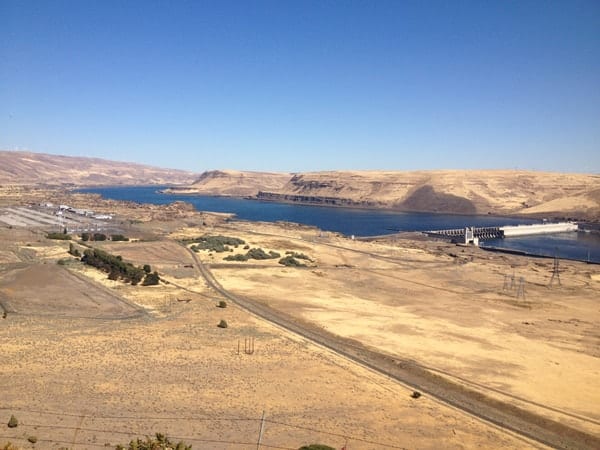 Nope.
Once you venture over the Cascade Mountain range an entirely different landscape opens up to you.
The desert.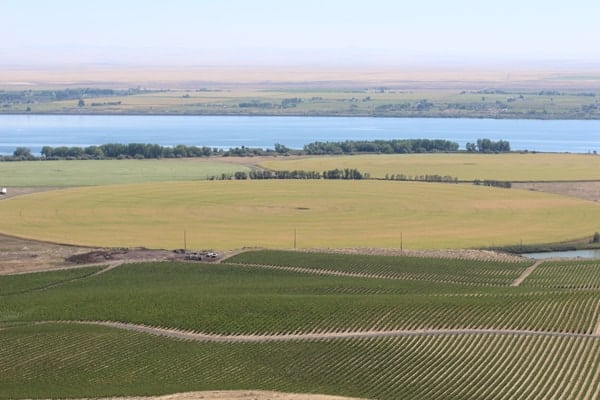 We were invited to visit the Horse Heaven Hills on a media trip sponsored by the regions wine growers association to learn what makes it so unique and so  important to Washington State's wine industry.
This region, located in the middle of nowhere, is home to 25% of the states overall vineyards with around 12,000 acres of vineyards planted (and more and more each year).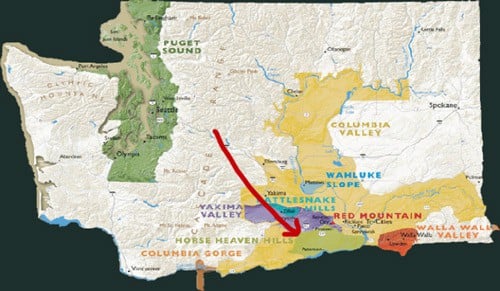 Okay, so it's not literally in the middle of nowhere. It's technically located in SE Washington, naturally bounded with the Yakama Valley AVA to its north and the Columbia River to its south. But it is very remote. In fact the nearest town with even as much as a gas station is Prosser, WA, located about 45 minutes away from where we were staying. We were told to make sure we had a full tank of gas before heading into the region.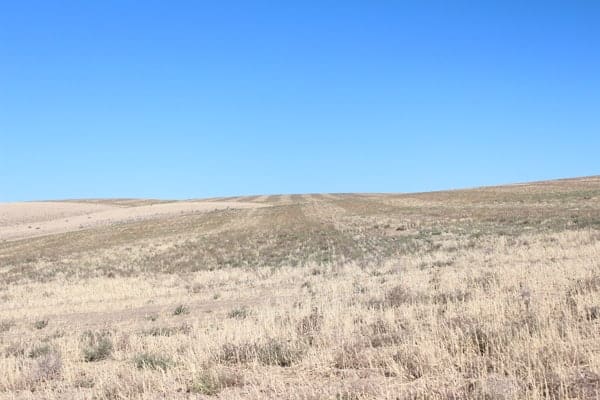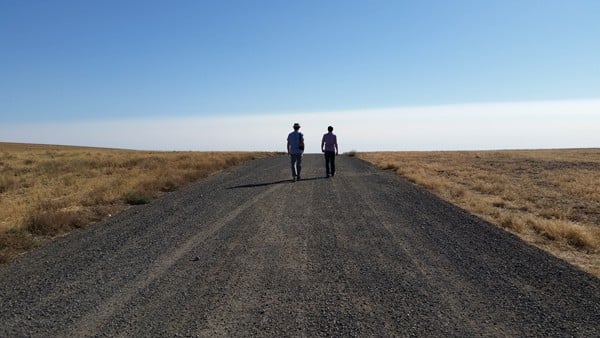 It would be quite the walk if you found yourself out of gas here. Good thing we were prepared. 
Though it's home to 25% of the states total vineyards, there are only 6 actual wineries located within the Horse Heaven Hills AVA.
This is a region that is all about its vineyards and its farmers. 
I wrote all about my experience with this remarkable region and the incredible people behind it on Palate Press.
Read the full article HERE.
In the meantime, enjoy some photos of the trip.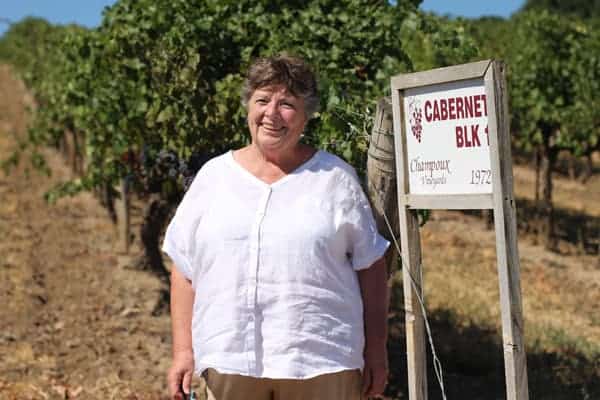 Meet Linda Mercer.  She and her husband planted the very first vines in the region in 1972 at the famed Champoux Vineyards.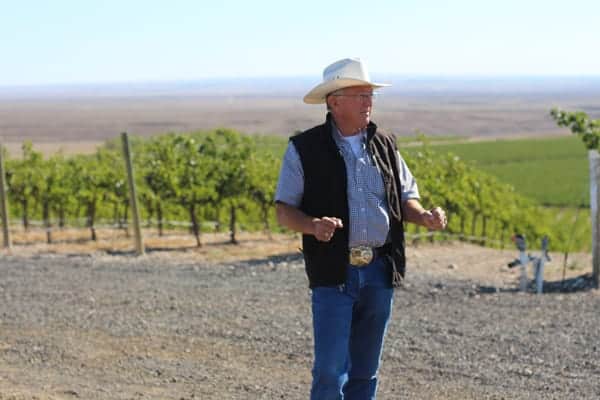 Mike Andrews, explaining what makes Coyote Canyon Winery unique.  The man also sports an impressive belt buckle!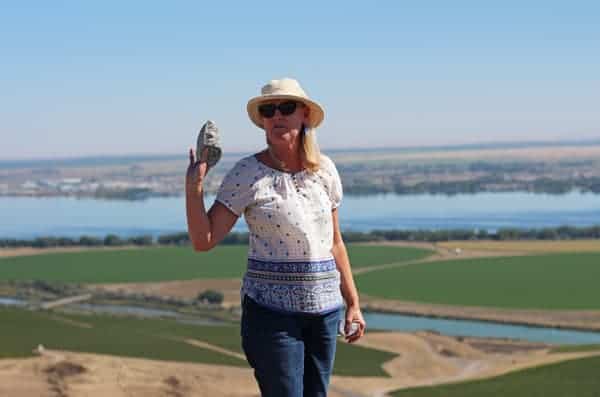 Mimi Nye, Vineyard Manager for Canoe Ridge Vineyard (owned by Chateau Ste. Michelle), explaining the significance of the soils of the Horse Heaven Hills. That's quite a rock!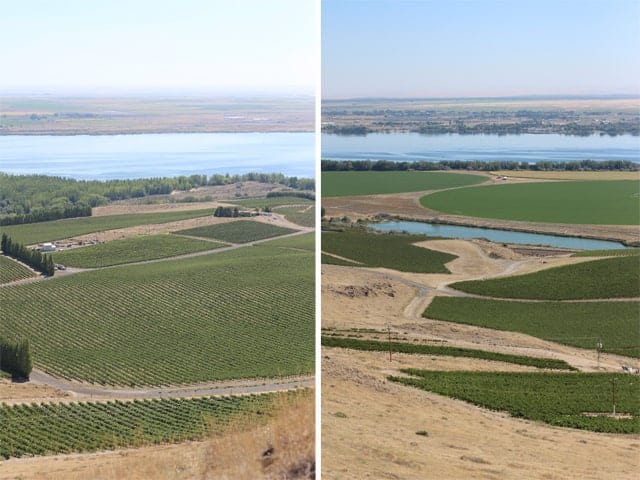 The view from Canoe Ridge Vineyard, overlooking the region.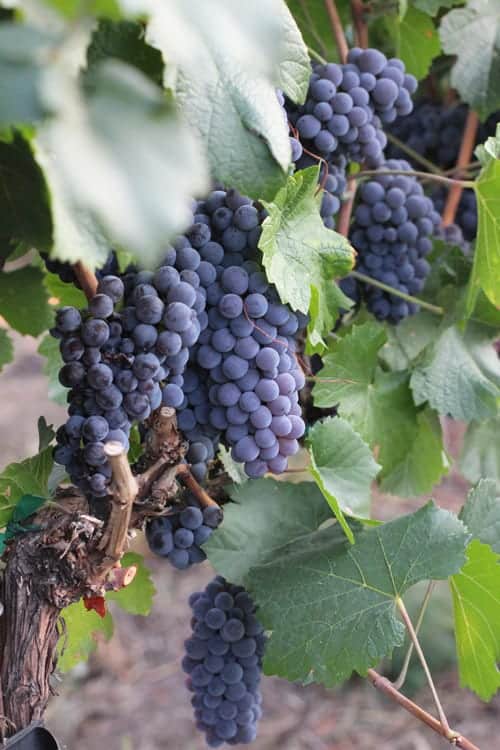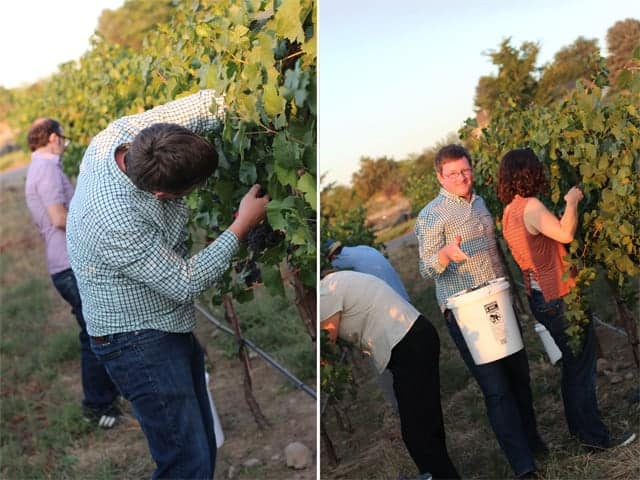 When hubs signed up for the trip little did he know they'd be putting him to work picking grapes.  This is him helping pick grapes at Mercer Vineyards.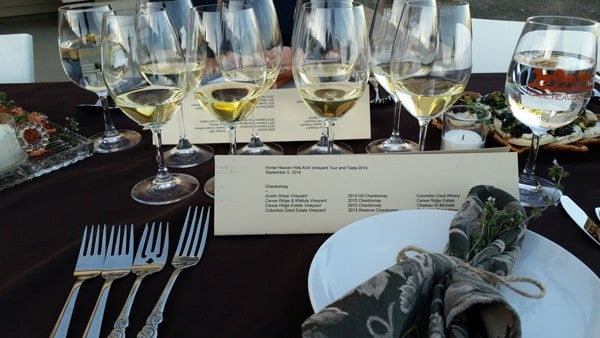 But alas, hard work is often rewarded with a good meal. And the wines of Horse Heaven Hills are great with a variety of foods!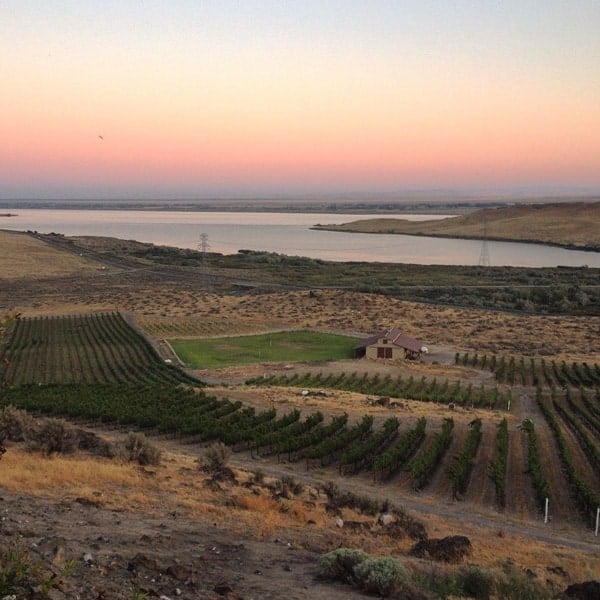 Read the FULL ARTICLE on the Horse Heaven Hills over on Palate Press.
You can also check out what Jameson Fink and Jade Helm of Tasting Pour, both also on the trip, had to say about the region.