A brief history of Knudsen Vineyards (Dundee Hills, Oregon) and a preview of the inaugural release of their 2012 Pinot Noir.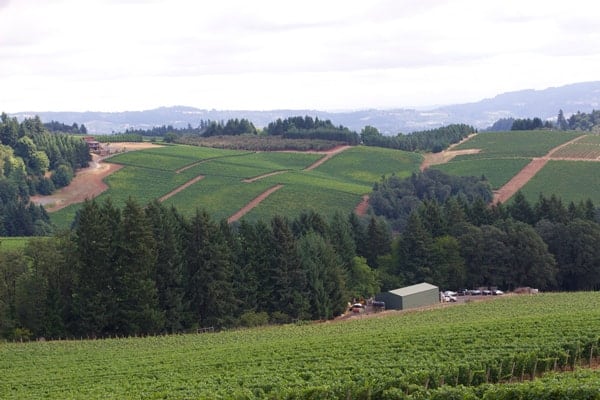 "When you begin any occasion, you start with sparkling wine. You just know good things are about to happen."
This was Cal Knudsen's philosophy, as explained to me by his daughter Page Knudsen Cowles, Partner and Managing Director of Knudsen Vineyards, over lunch a few weeks ago at their stunning vineyard property nestled in the Dundee Hills region of the Willamette Valley.
Page began by explaining the history of the vineyard over a glass of Argyle sparkling wine that was produced from their grapes.
Knudsen Vineyards
When Cal Knudsen and wife Julia Lee went to Europe in 1968 they became smitten by the wine bug. In particular Cal fell deeply in love with Champagne (who wouldn't?!) and Burgundy, two regions that reminded him of Oregon. Upon returning from that trip, Cal began a search for land in Oregon to plant grapes.
Little did they know back then that their name would become synonymous with some of the best wines (both sparkling and still) to come out of Oregon.
Back then there was only a handful of people crazy enough to attempt planting grapes in Oregon, but Cal was determined. He found the perfect property in 1971 and began planting in '72, with the help of Dick Erath (one of Oregon's pioneer wine producers).   It was crazy enough that folks were planting grapes in the '70's, but Cal was thinking big. "My father brought a sense of scale to the Oregon Wine Industry," commented Page. "He bought a 200 acre vineyard and started planting 20-30 acres at a time." This at a time when most others were planting 2-5 acres at a time, and few really knew what they were doing.
"He was a visionary who brought the Oregon wine industry to a new scale."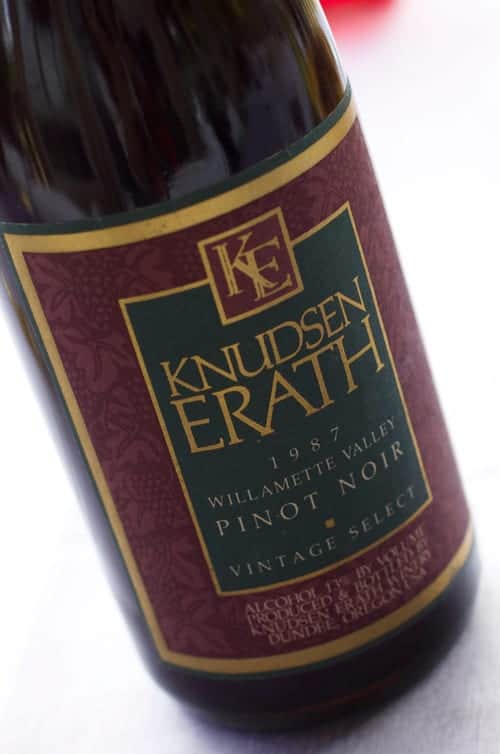 Cal Knudsen and Dick Erath joined forces to create Knudsen Erath Winery and remained producing wines under that label until 1987. At that time the Argyle group came to town with a mission to produce sparkling wine.
"Dad was a sparkling wine fanatic," remarked Page, so they decided to focus their attention to making bubbles. Erath and Knudsen amicably parted ways, and Knudsen devoted nearly all of his fruit to Argyle Winery.
"It was Dads dream to make sparkling wine," and with Argyle his dream became a reality. "Dad was a visionary with a huge passion, but never took on the role of vineyard manager or winemaker." Argyle has gone on to win more awards (both from still and sparkling wines) than any other Oregon winery, and Knudsen Vineyards has become synonymous with Argyle wines.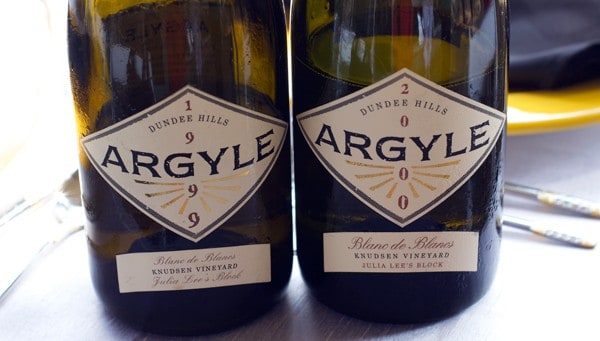 Cal Knudsen passed away in 2009 leaving the vineyard to his four adult children, all of whom live outside of Oregon.
Honoring their father's legacy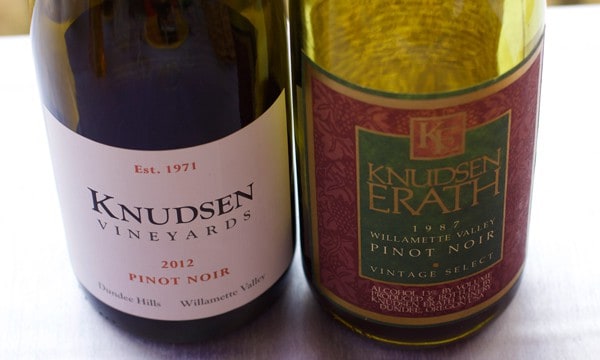 After inheriting the vineyard the siblings wanted a way to honor Cal and his passion for the Oregon wine industry. "We all love this place. We worked here as a family on the vineyard." Though they never set up permanent residence in Oregon, Page explains, "We grew up here."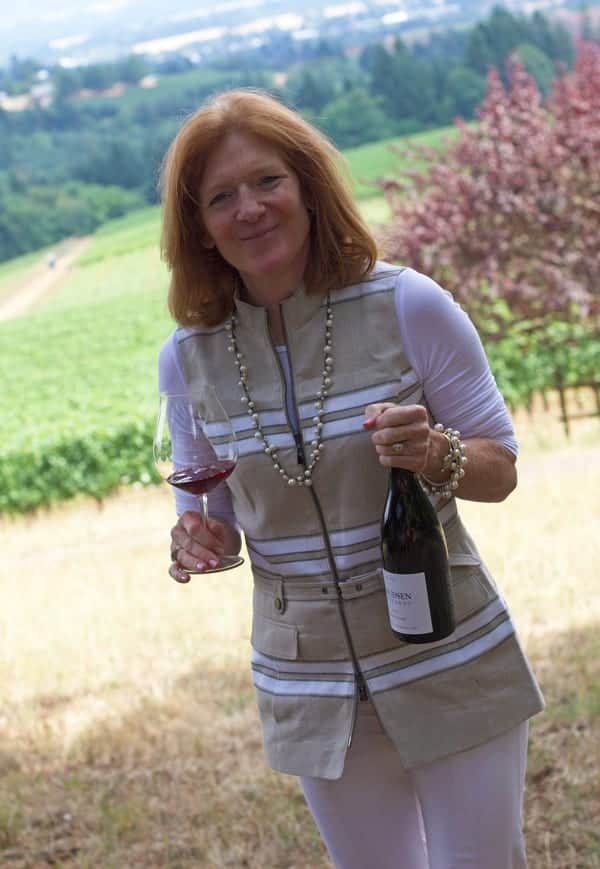 So Page and her brothers decided to start their own wine label bearing the family name and produce Pinot Noir, and soon a Chardonnay (to be released next spring).   Their first release is their 2012 Pinot Noir, Dundee Hills, with only 100 cases produced.
The Pinot is in one word – elegant! It has gorgeous fruit, great structure, and black pepper with fantastic acidity and cranberries lingering on the tongue. A stunning first release.
Though they decided to start small, hence just 100 cases, just to get their feet wet, I had to ask Page about bubbles and if the family had any intention of making their own sparkling wine. She mentioned that it would be a great idea, but there are no immediate plans to make a sparkling (though I could see a twinkle in her eyes indicating they've thought about it!).
I personally think that would be the ultimate way to honor their dad and his passion for sparkling, don't you?!
"Dad taught me about passion. I want to keep that alive and spread that passion that he had."
If their inaugural wine was any indication of that passion I look forward to great things in the future from Knudsen Vineyards.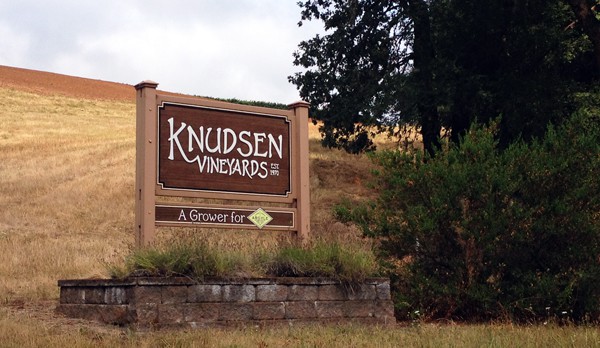 Next time you find yourself driving through the Dundee Hills and you come across this sign, you'll understand the remarkable people responsible for it.
You can find out more about Knudsen Vineyards on their website. The Pinot Noir was just released this week.