It's the most wonderful time of the year. And by that I obviously mean it's the season for bubbly! Wohoo!
And speaking of bubbly, I got to talk about my absolute favorite wine topic on KGW Portland Today this week!!!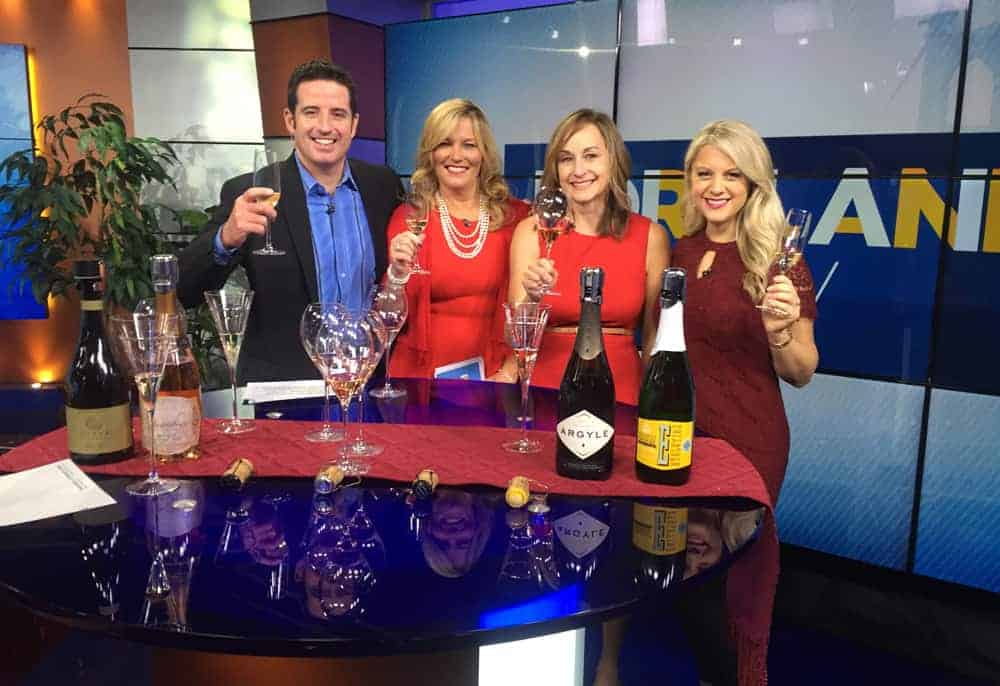 Champagne and sparkling wine are certainly available year-round, and I drink bubbly weekly (usually on Fridays, check my instagram feed for my weekly toast!). But this is most definitely the time of year where it seems most people are seeking it out. It's also the time of year when you find some of the best sales and deals on bubbly, because, well, New Year's Eve.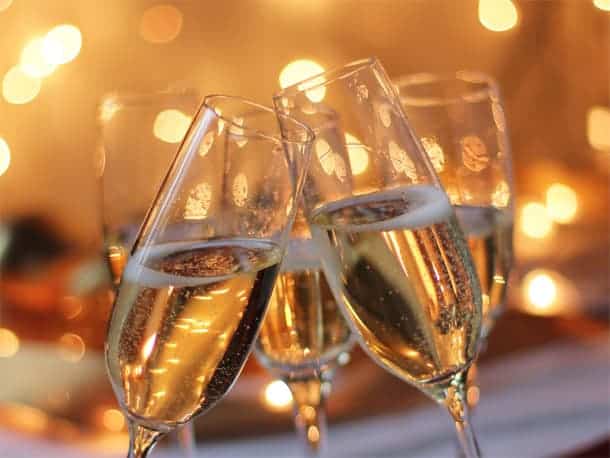 Each year I do a roundup on sparkling wines for the holidays (and I still intend to here on the blog), but when I was invited to talk about sparkling wines for the holidays on KGW Portland Today I knew I wanted to focus on strictly Oregon sparkling wines.

We know by now that true Champagne comes only from the Champagne region of France. And I love love love me some Champagne. But more and more sparkling wines are being made in this great state and I couldn't be more thrilled. So I was stoked to share my enthusiasm for local bubbly at a range of price points on the show.
Although true Champagne is amazing and hard to top, it does come at a price. As in it's not really in most people's "value" category of wine. The nice thing is you can find good sparkling wines elsewhere in the world at every price point. Here in Oregon you'll be hard pressed to find any bubbly under $10, but you can find some good options between $10-$20. So that's where I started.
From affordable Oregon sparkling wines, dinner party selections, holiday gifts, and New Year's toasts, we covered them in the segment. Well, as best as I could cover that vast topic in 3 minutes!!!
4 Recommended Sparkling Wines from Oregon: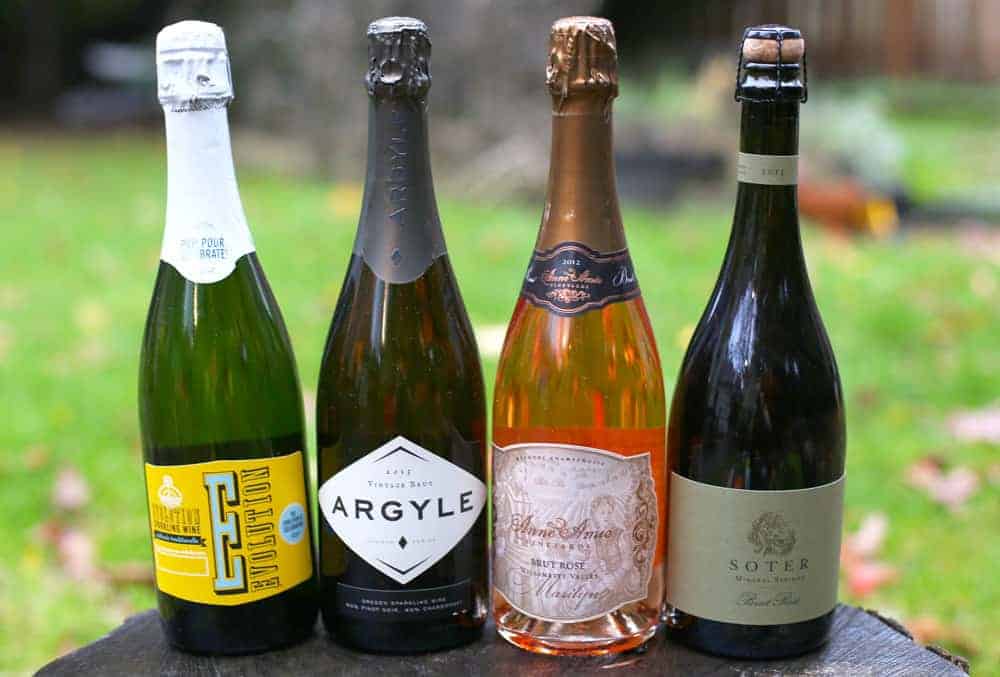 NV Evolution Sparkling Wine, from Sokol Blosser Winery
$15-$20
Great affordable option for parties, appetizers, celebrations. Vibrant and fruity.
2013 Argyle Vintage Brut
$25-$30
60% Pinot Noir, 40% Chardonnay. Smooth, fresh, and balanced. Great for dinner parties or celebrations.
2012 Anne Amie Marilyn Reserve Brut Rosé
$45
100% Pinot Noir. Great for intimate dinner parties or wine pairing. You'll find some red berry dominant fruit characteristics and more body, making it a great option to pair with food. This one can stand up to meals such as salmon or pork. This also makes a great gift idea.
2011 Soter Vineyards Mineral Springs Brut Rosé
$60-$65
90% Pinot Noir, 10% Chardonnay. This is a special wine, and one of my favorite bubblies produced in Oregon. Great for special occasions or gift giving. This would also be my pick if you're looking for something truly special to ring in the new year with.
See the full segment on Portland Today here:
If the video doesn't play you can click here to watch it on the KGW website.
With so many great sparkling wines produced in Oregon it was a difficult task to narrow it down to just four, but that just means I can keep sharing more and more ideas throughout the season. Stay tuned…
It also means you can add your opinion! So, that being said, what are your favorite Oregon sparkling wines? I'd love your thoughts below!
---
I want to extend a HUGE THANK YOU to the awesome team at KGW Portland Today for having me on the show! I had so much fun talking about my favorite subject in the entire world!
---