Riesling is a wine grape of German origin, often known for being a sweet wine, but is so much more complex than that. It's a food friendly, refreshing and aromatic white wine, grown all over the world, in a variety of styles.
Learn the basics of Riesling wine in this introduction, and understand why it is one of the most cherished of all wines, from sommeliers to enthusiastic consumers, and is considered by many as one of the finest white wine varieties out there.
Jump to:
A Quick Rundown – What is Riesling
Riesling is an aromatic white wine native to Germany, but also grown in Australia, Alsace (France), United States (New York, Washington, Oregon, Michigan, California), and New Zealand
It ranges in style from dry to sweet, and also sparkling
Riesling is wine of high acidity, and balanced with some sweetness, making it an excellent food-friendly wine, with the potential of pairing with a wide range of foods
Rieslings tend to be lower in alcohol (ranging from 9%-12% abv)
A white wine that can age amazingly well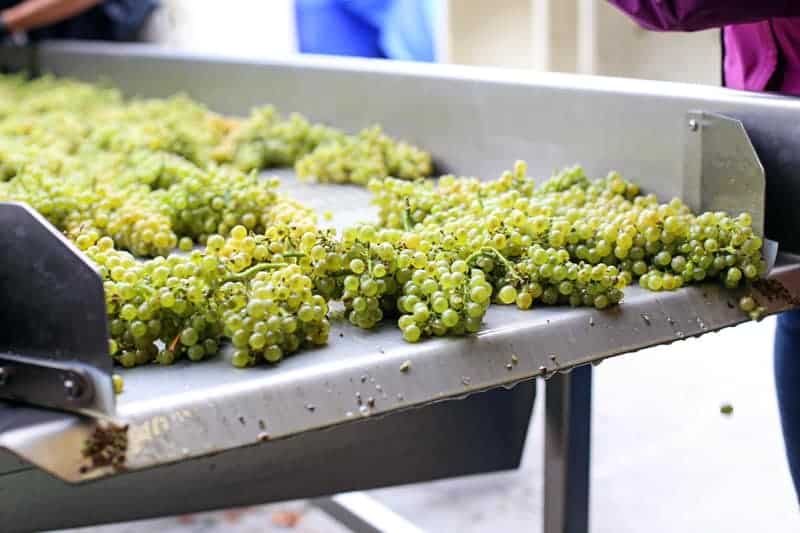 What does Riesling Taste Like
Riesling is a highly aromatic wine with flavors ranging from green apple, pear, peach, and apricot, to pineapple and citrus, to more delicate flavors of white flowers, lime peel, honey and stony minerals. Some even describe petrol (or gasoline, kerosene) flavors found in older Rieslings. Don't worry, while that sounds weird, that's a positive thing!
Is Riesling sweet? It's complicated.
It has a range of sweetness levels, from bone dry, to sweet dessert-style wines. Many Riesling wines will have a helpful flavor scale on the back of the label to let you know which style it is (I love those by the way). Of all styles, Riesling is known on the palate for having high acidity.
Where It's Grown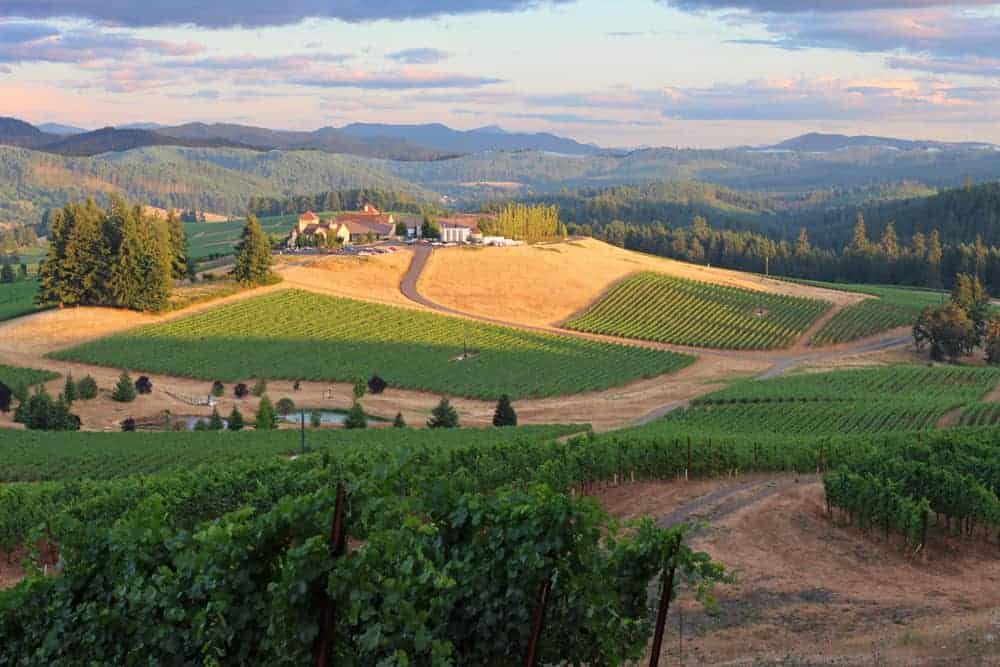 Riesling grows best in cooler climates.
It's is most associated with Germany, where you'll find it planted in most of the country's famous regions (Mosel Valley, Pfalz, Rheingau, and Rheinhessen). You'll also find it in the Alsace region of France, Australia (in the Clare and Eden valleys), Austria, New Zealand, and also in the US in the Finger Lakes Region of New York, Oregon, Washington, Michigan, some regions of California, and even Idaho.
Styles of Riesling
Dry Riesling: Those produced in the US, France, and Austria tend to be on the drier side. Those found in the US will likely tell you right on the label if it's "dry" or on the sweeter side on the back label.
Sweet Riesling: In general German Rieslings will tend to be on the sweeter side and lower in alcohol.
Semi-sweet Riesling: Falling somewhere in the middle.
Sparkling Riesling: Called "sket" in Germany, but sparkling Riesling is also made elsewhere as a single varietal bubbly made in both tank and in the traditional champagne method.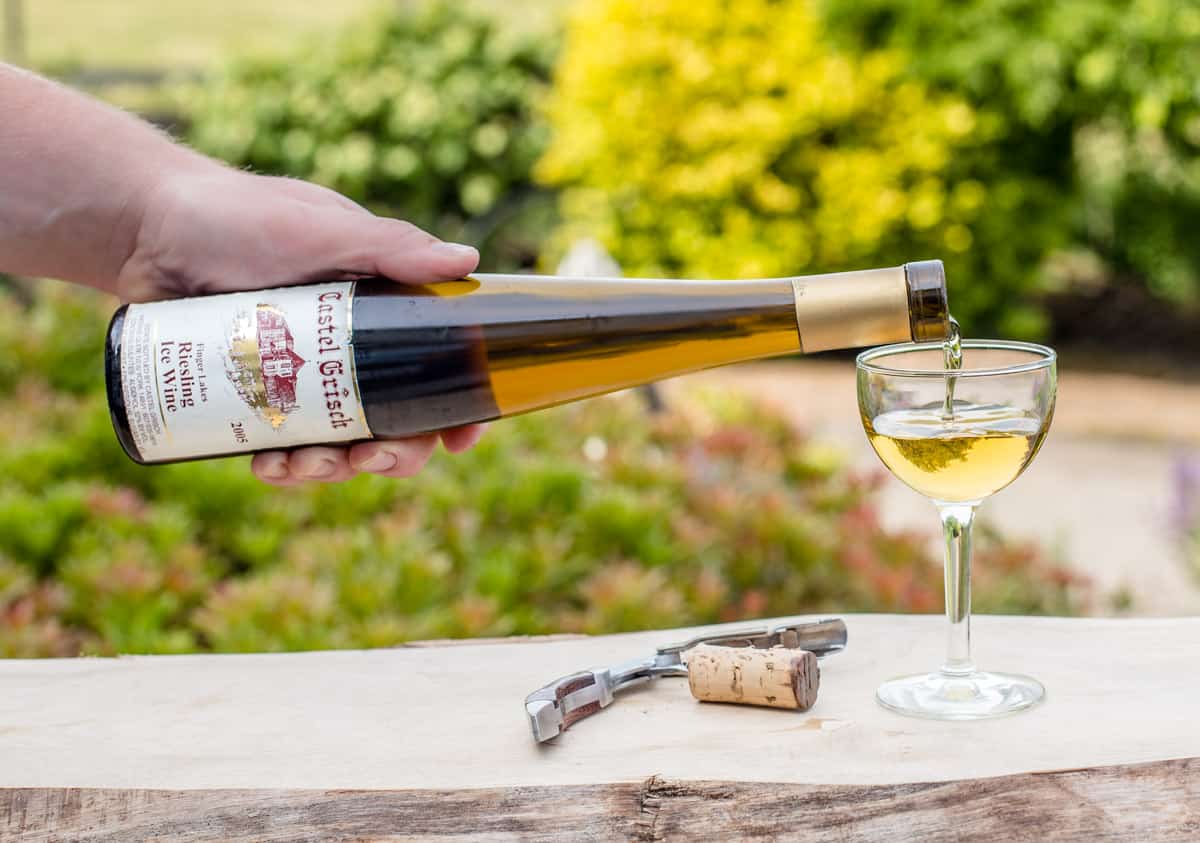 German Styles of Riesling
In Germany, there are so many styles of the wine that each bottle will provide information on the front label indicating the ripeness levels of the grapes when they were picked. This is indicative of how sweet the resulting wine will be.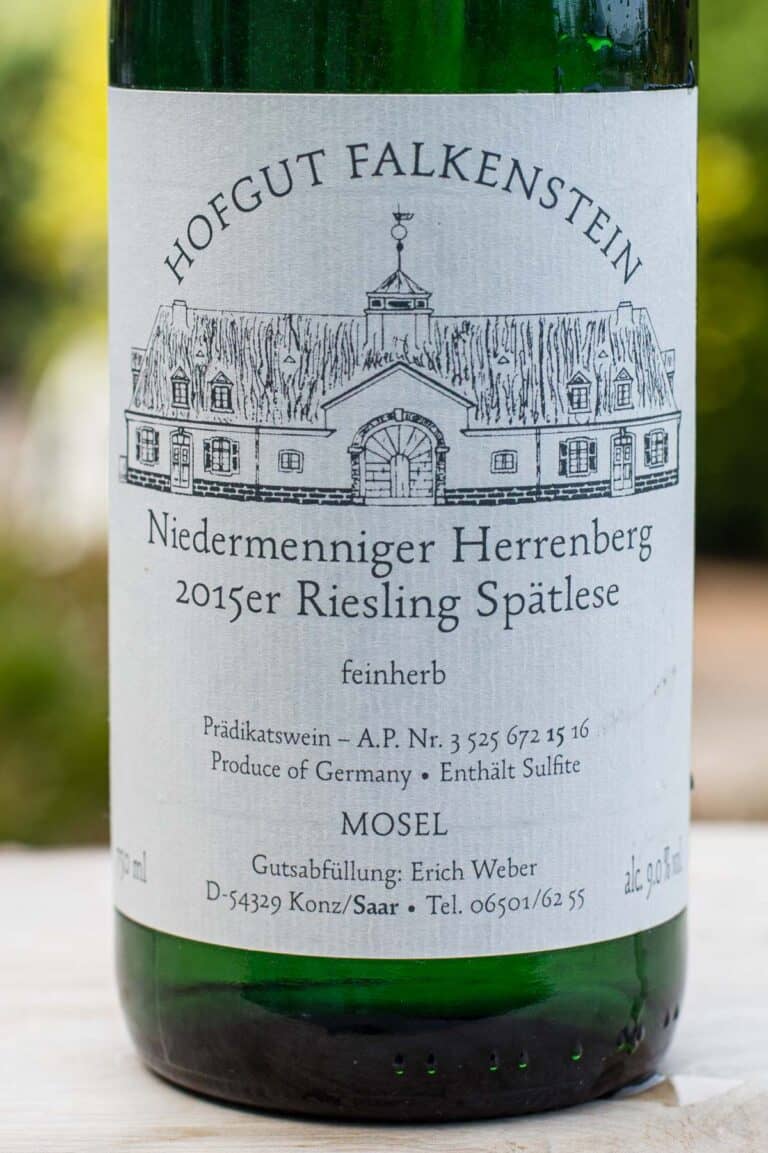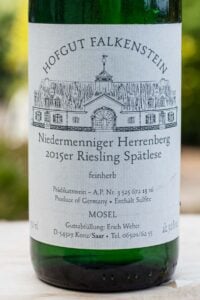 Kabinett: made from fully ripened grapes, and tend to be bone dry to off-dry.
Spätlese: picked later in harvest, fully ripened, and tend to be a little bit sweet with high acidity.
Auslese: made from selected bunches of grapes, and tend to be sweeter and a more lush.
Beerenauslese: referring to grapes literally selected by hand, made from "botrytized" grapes (those effected by noble rot), very sweet with noted honey flavors.
Trockenbeerenauslese: made from dry berry selected grape, and are the richest, sweetest, and most rare of grapes.
Eiswein: translates literally to ice wine, made from grapes that have naturally frozen on the vine, have been picked frozen, and then pressed while still frozen, resulting in a highly concentrated wine with rich sweet flavors. These are truly special wines!
Pairing Riesling with Food
Because of the notable high acidity and some sweetness, Riesling can be matched with wide range of foods. Sweet Rieslings are great with spicy foods, like spicy Indian or Thai dishes for example. The sweetness of the wine creates a nice contrast to spicy foods, cooling and refreshing the palate.
But dry style rieslings are great with thigs like roasted chicken, smoked duck, pork, salads, shellfish and cheese.
Sweet dessert (or late harvest) styles can be excellent with salty cheeses, like blue cheese (because the sweet/salty combo creates a delicious contrast). Dryer styles can be paired well with young softer cheeses.
Food Pairing Recommendations
Additional Resources
You can check out our wine resources, or the following publications.
Mary (a certified sommelier and recipe developer) and Sean (backyard pitmaster) are co-authors of the critically acclaimed cookbook, Fire + Wine, and have been creating content for the IACP nominated website Vindulge since 2009. They live in Oregon on a farm just outside Portland.
---