A very bubbly list of some of the best wines to drink to welcome in the New Year. These Sparkling Wines are fantastic for New Year's Eve, New Year's Day, or really any occasion for that matter!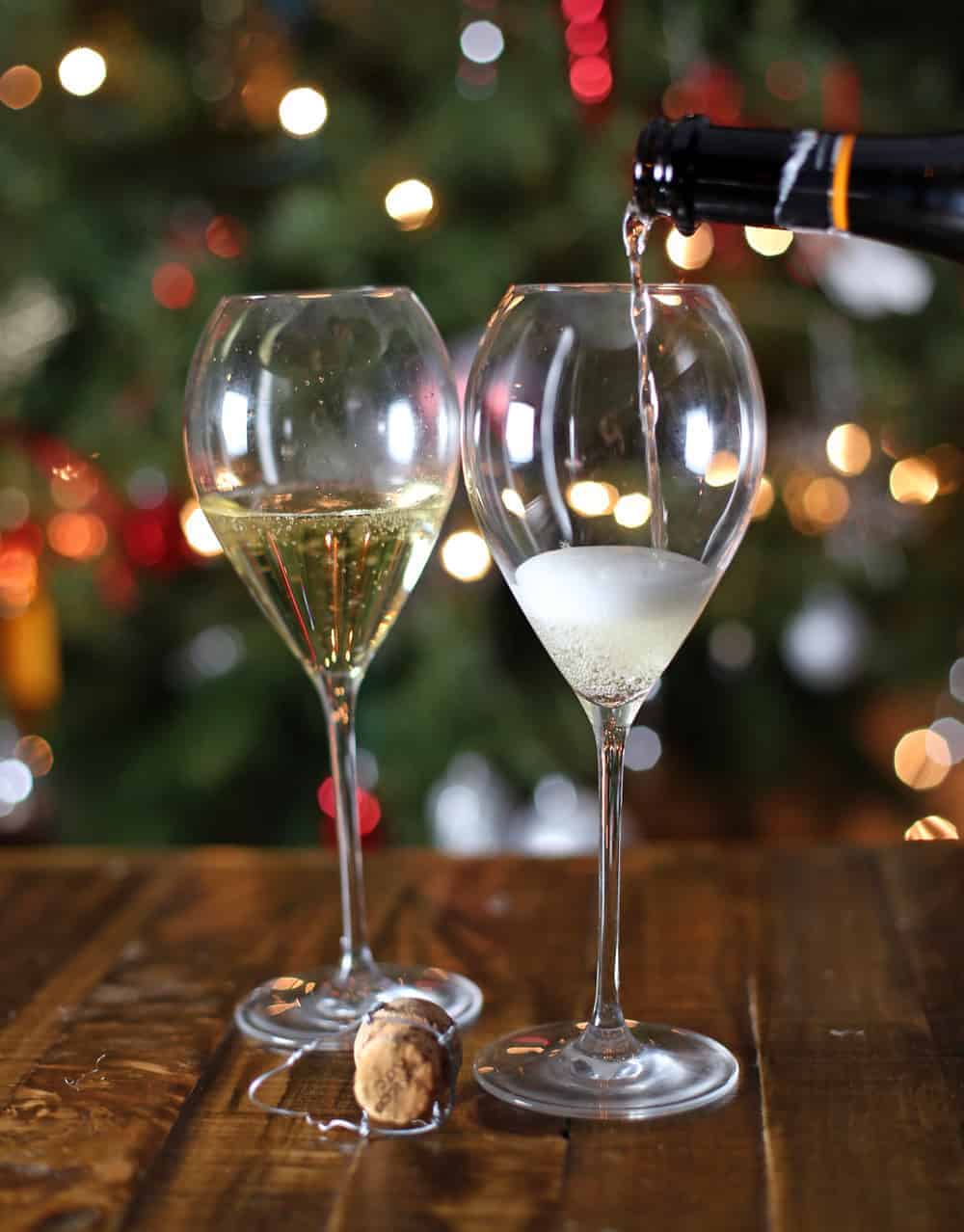 Bubbly is probably our favorite thing to drink around here, and (almost) every Friday you can catch my weekly bubbles toast over on Instagram.
We friggin' love our sparkling wine!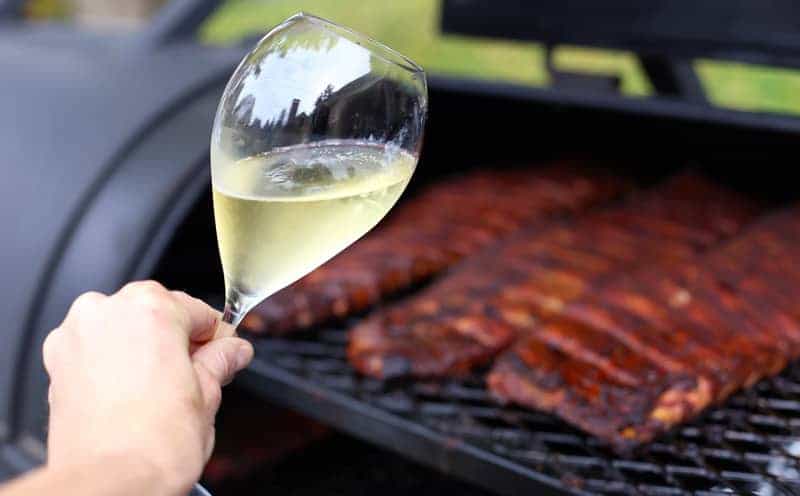 Yes, even with ribs.
But we're about to embark on the evening where even those who rarely drink it, and quite possibly only drink it once a year, are about to go buy their annual bottle to ring in the new year with.
Plus, let's be honest, I know MANY of us are so very, crazy, ridiculously, over the moon, ready for this year to end. Right?! So let's celebrate in style, by poppin' lots of bubbly.
A few weeks ago I shared a few local favorites over on KGW Portland Today and promised a few more before the end of the year.
Here are a few I've had this past month that I would happily drink at a New Year's Eve party or snuggled up by the fire on New Year's Day (one of my favorite days of the year).
The Best Sparkling Wines for New Year's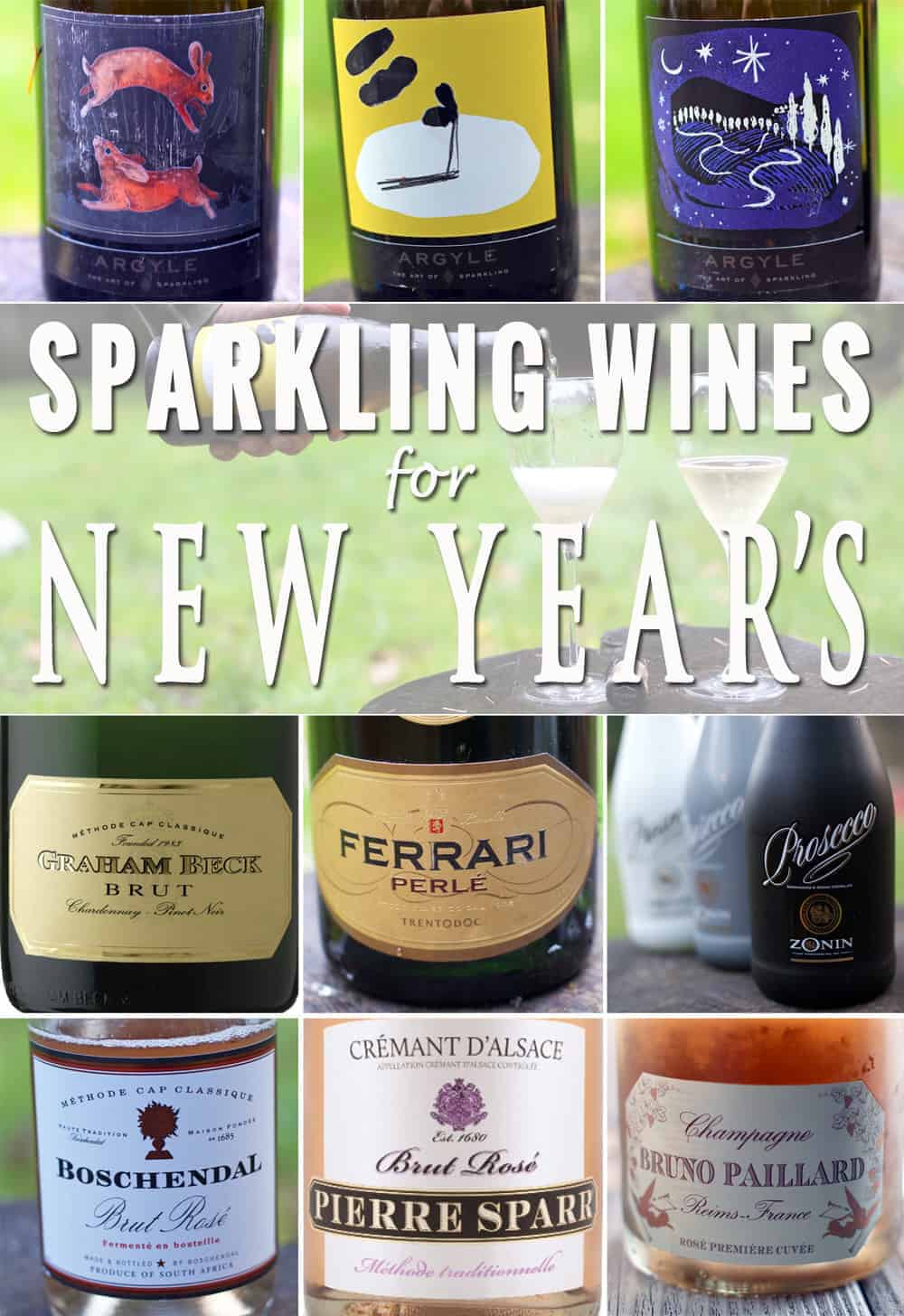 2013 Argyle's Vintage Brut "The Art of Sparkling" 3-Pack Gift Set
The name Argyle is practically synonymous with Oregon bubbly, and this year they produced a cool new project: The Art of Sparkling. This limited-edition set of Vintage Brut with three art labels was designed by Argyle scholarship recipients from the Pacific Northwest College of Art (PNCA).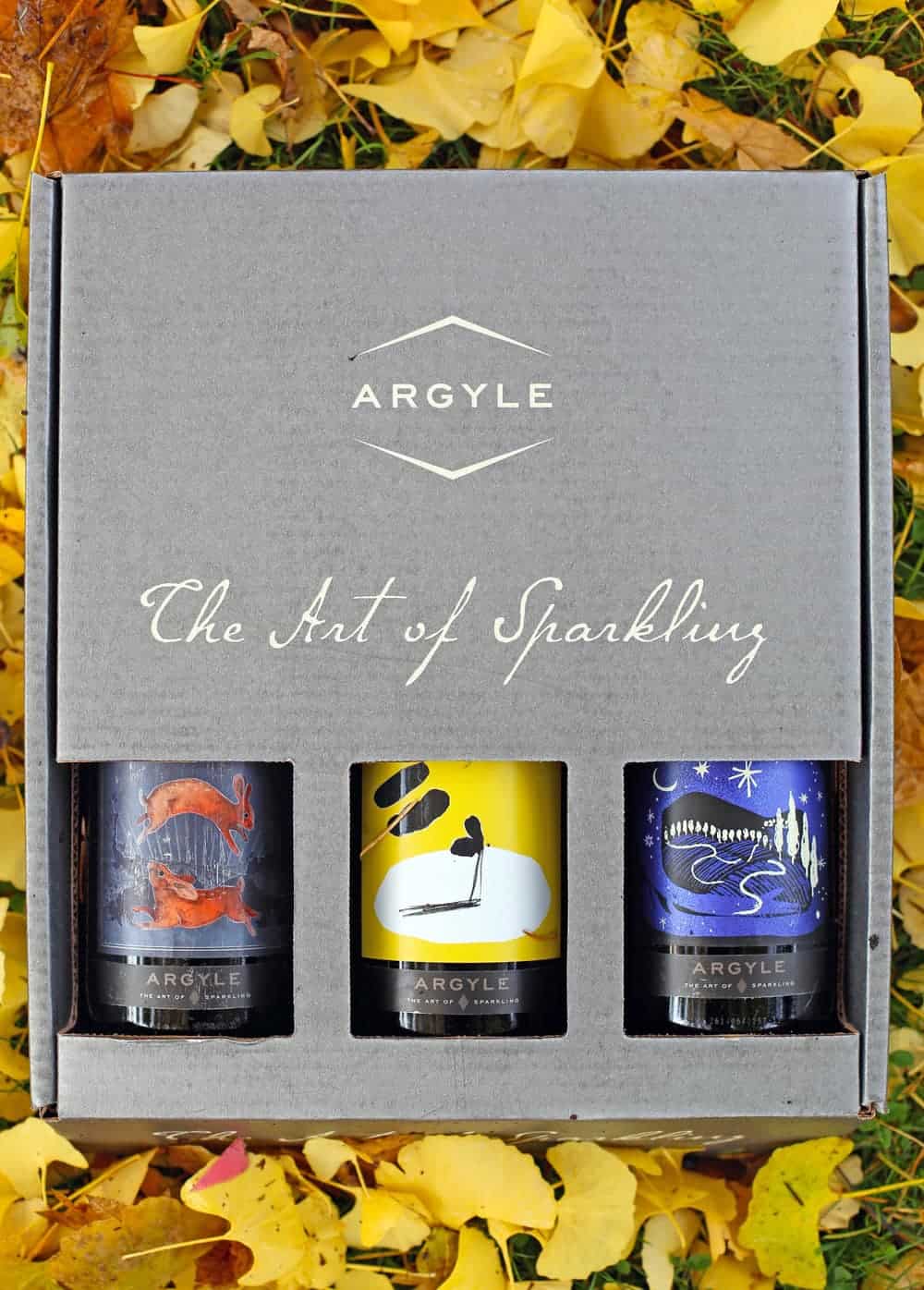 The three PNCA students had the opportunity to learn about Argyle's winemaking process and then designed their own label based on their experience.
They were all beautifully created, but I was most drawn to the label created by Lindsay Walker (centered in the box) because of its bright and expressive yellow and black design.
The winery created the three-pack to showcase the talented artists' work, and proceeds from the wine will go further towards the their education and future scholarship recipients.
Lime zest up front mixing with some lemon, the wine initially reminded me of Sprite (without the cloying sugar). I'm talking about the good and refreshing parts of Sprite. There's also some pink grapefruit with some interesting salinity. It suddenly shifted to reminding me of a grapefruit Margarita with the citrus/salty mix and slightly tart on the finish. This is a bright and bold wine and expressive from beginning to end, with a great story behind it.
12.5% abv | $100 (for the three-pack)
NV Graham Beck Brut Methode Cap Classique (South Africa)
Made from 51% Chardonnay and 49% Pinot Noir, disgorged May 2016. This wine was vibrant with a touch of floral aromas. It's balanced and crisp with a mix of juicy peach, zesty lemon, and fresh apple flavors. This is a solid wine and a great value year after year.
12% abv | $17
2008 Ferrari Perlé (Trentino-Alto Adige, Italy)
Toasty with baked apple, nutmeg and caramel meets fresh baked bread, yet you still get super clean lemon peel freshness. The mouth is clean and crisp with lingering acidity. This is darn tasty, both complex and elegant, and would be a nice host gift or something to ring in the New Year with.
12.5% abv | $38
NV Zonin Prosecco – 3 Variations (black label, grey label, white label)
Nothing says party like some peppy Prosecco. And these you can find nearly anywhere. These three are all slightly different from one another. All the same price ($16) but all have a different blend. Each wine contains 85% Glera (the required grape in the region). For the other 15%, each contains either, Pinot Bianco, Pinot Grigio, and Pinot Noir. The three all had those typical Prosecco floral notes, but each offered a hint of something different. The white label was most floral to me. The grey more citrusy, and the black the most balanced and offered more complexity. All three will be great additions to your New Year's Party if you're inviting a crowd.
NV Zonin Prosecco Black Label (Veneto, Italy)
This one was my favorite, containing 15% Pinot Noir (though I'd happily drink any of the three at this year's NYE party). Very bright aromatics, fresh and zesty, with some floral notes. There's some pretty, yet mild, melon flavors hiding in the background, which made me crave prosciutto wrapped cantaloupe.
11% abv | $16
NV Boschendal Brut Rosé (Western Cape, South Africa)
This new-to-me bubbly from South Africa is a blend of 30% Pinotage, 50% Pinot Noir & 20% Chardonnay. Incidentally I drank it while drinking Trevor Noah's new book, Born a Crime, about his upbringing in South Africa (which is an incredible read by the way). The wine is about as lively as the book, filled with excitement, mystery, and personality. There's big acid on the wine, with some sweet mandarin orange and tropical flavors. This is a fruity style bubbly focused mostly on tropical and citrus flavors. And a great accompaniment if you're planning to stay in this New Year's and read a good book (especially if it's Trevor Noah's book… just sayin').
12% abv | $25
NV Pierre Sparr Cremant d'Alsace Brut Rosé (Alsace, France)
It's been a couple years since I've tasted this pink bubbly, made from 100% Pinot Noir. It's quite lively! Very red-berry focused (strawberry, cherry, raspberry), and just the slightest floral note. The bold flavors would make it nice to have at a party, as it could stand up to a variety of holiday appetizers and flavors.
12.3% | $22
Bruno Paillard Premiere Cuvee Rosé Brut (Champagne, France)
Finally, Champagne!!! This one is deliciously minerally with mild strawberry and fresh citrus up front. More lingering minerality on palate. Super elegant with a lot of restraint on the palate. No fruit bomb here; just pretty elegant fruit with fresh acidity. Would be a great gift to a Champagne lover, or something awesome to sip on New Year's Day.
12% abv | $50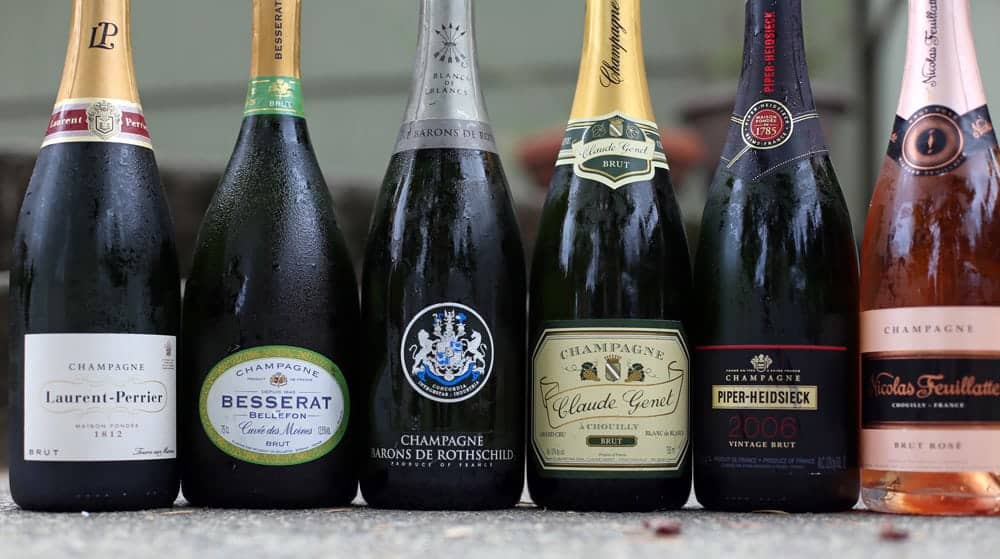 More Sparkling Wine Resources: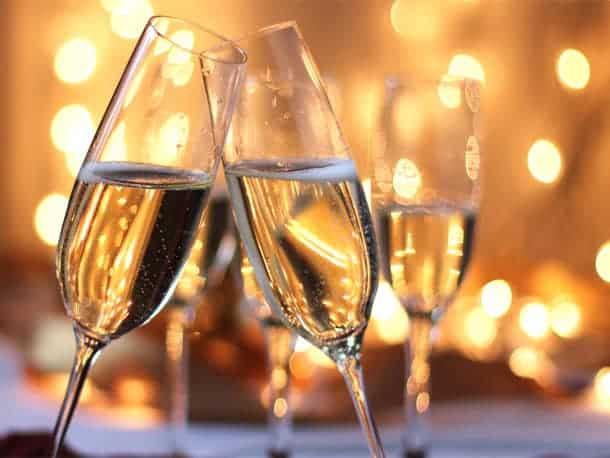 Whatever you drink, whether it be a fun $6 bottle of Cava, or the finest Champagne you can get your hands on, I wish you a safe, peaceful, and happy new year, surrounded by the people you love the most.
---
*Most of these wines were were media samples for review. See my sample policy here.
---