Bubbly is our beverage of choice around here, and (almost) every Friday you can catch my weekly bubbles toast over on Instagram.
We love our sparkling wine!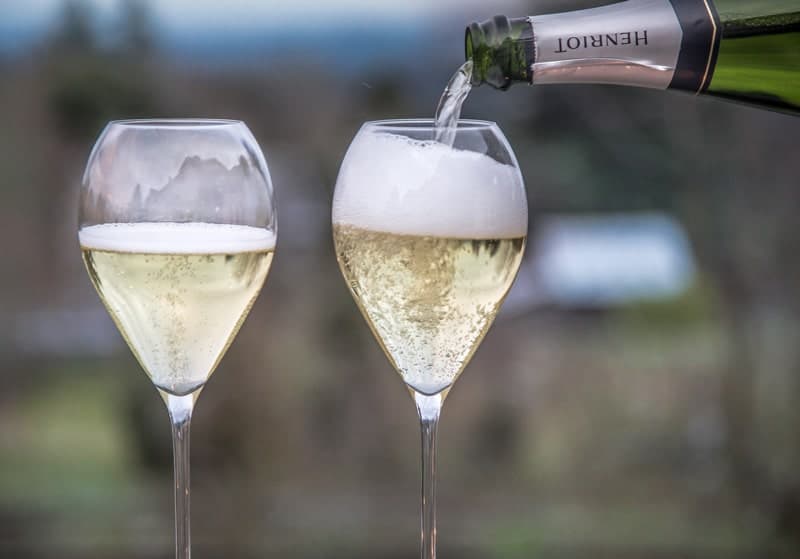 And while we drink bubbles weekly, we also realize it's the time of year where even those who never drink this magical drink will make an exception for a New Year's Eve toast.
There are TONS of options to choose from. From king of all bubbly, Champagne, to lesser known regions, there's a bottle for everyone, in every price range. From crisp Cava from Spain, to delicious Prosecco from Italy, to those found locally and everything in between, we love them all.
If you're confused as to the differences between these different styles, we have some resources for you at the bottom of this post to help you get started.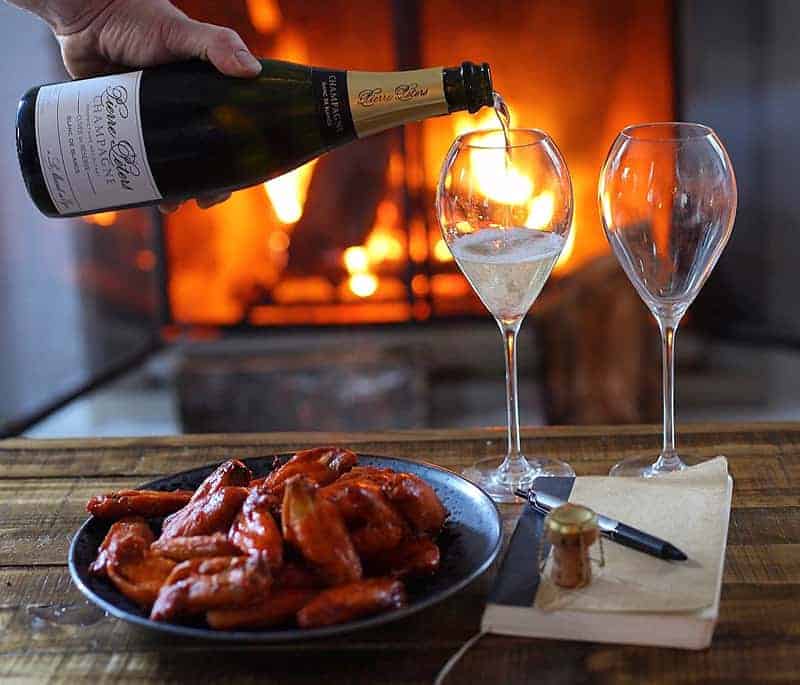 If you're looking for a few suggestions, here are some we've recently tasted and enjoyed.
10 Great Sparkling Wines and Champagnes to ring in the New Year With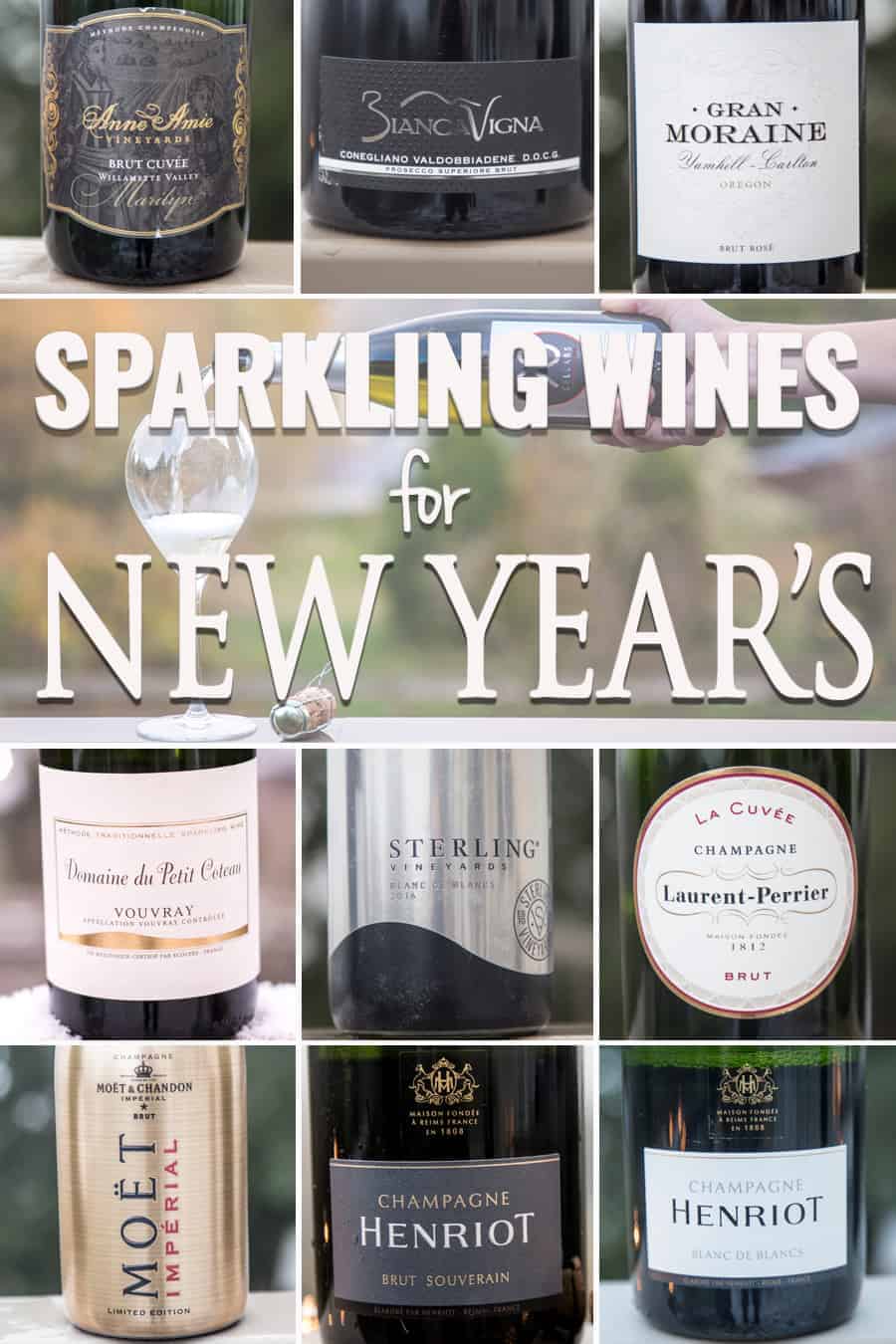 2015 BiancaVigna Brut Prosecco Superiore (Conegliano Valdobbiadene DOCG, Veneto, Italy)
Made from 100% Glera (the primary grape in the region), grown in clay/limestone soils, this bubbly will have you questioning any preconceived notions you may have had regarding Prosecco. This is not your "cheap and cheerful" style of Prosecco. Nope. This wine is bright and elegant with gorgeous aromatics of pears, apples and citrus, with a richness that stands out. It's brut, but done in a very dry style for the region.
11.5% abv | Avg retail $17
NV Grand Moraine Brut Rosé (Yamhill-Carlton, Oregon)
This is the inaugural release of this sparkling rosé from Grand Moraine and they hit it out of the park on the first try. Made from 53% Chardonnay and 47% Pinot Noir it's filled with character. Lots of refined and delicate strawberry fruit up front followed by some deep tangerine flavors, and then some minerality finishing up with some gorgeous fresh brioche. It's rich, yet refined. Elegant and balanced. Definitely one to save for a special toast, perhaps on New Year's Day with a good friend or spouse.
12.5% abs. | $50
NV 90+ Cellars Prosecco DOC (Veneto, Italy)
A great comparison to see the different styles of Prosecco would be to compare the above to this one, from 90+ Cellars. I first wrote about this wine a few weeks back when explaining the differences between Champagne and Prosecco. The bad boy is only $10, and I can tell you, it's fantastic for this price. Much better than examples I usually drink for $15-$20! It's on the drier side for a DOC Prosecco and has beautiful honeysuckle, peach, and floral flavors. This would be a great one to have several bottles on hand if you're hosting a crowd for New Year's Eve.
11% abv | $10
NV Domaine du Petit Coteau Vouvray Brut (Loire, France)
The hubby picked up this little gem recently at a local wine shop (nice job, hubs!!). It's a pretty good value at around $15-$17 (or the roughly $13 he got it on sale for). Made from 100% Chenin Blanc grapes it's dry, crisp with bright lemon, pears, apples, honey and a hint of toasty goodness. The Loire is a great place to look for delicious sparkling wines, and this is a good example of one. Pop this one open on New Year's Eve with friends while you're getting your party started and you won't regret it.
13% abv | Avg retail $15
2016 Sterling Vineyards Blanc de Blancs Sparkling Wine (Napa Valley, California)
Just in time for the holidays, Sterling Vineyards introduced its first ever sparkling wines — a Blanc de Blancs and Rosé, both 2016 vintage dated. This Blanc de Blancs is comprised of 100 percent Napa Valley Chardonnay, and is full of big fruit. You'll find plenty of juicy green apple, lemon, lemon peel, and a touch of peach fruit. It's expressive and bold and would be a good one to sip on with equally bold flavored party appetizers. It will easily stand up to a variety of flavors at your party.
12% abs | Avg retail between $24-$30
Champagnes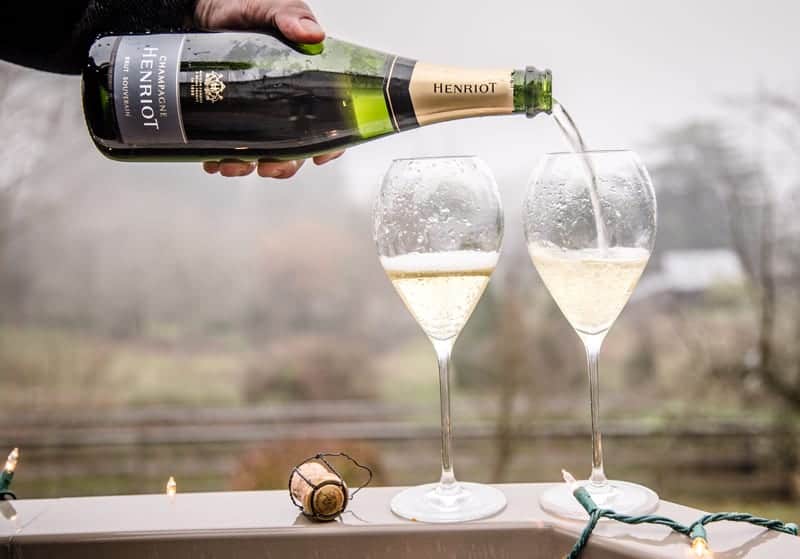 NV Laurent-Perrier "La Cuvée" Brut Champagne (Champagne, France)
Made from a blend of Chardonnay (which is the majority of the blend), Pinot Noir and Pinot Meunier, this gorgeous wine has fine bubbles and beautiful undertones of crisp apples, lemon zest, and just a touch of sweet brioche. This is definitely along the bright, fresh and crisp style of Champagne and would be a fantastic starter to a party, or paired with some fresh seafood.
12% abv | Avg retail $42
NV Moët & Chandon "Impérial" Brut Champagne, Limited Edition (Champagne, France)
This limited edition holiday bottle is as festive and fun on the outside as it is on the inside. It's well balanced with bright apples, fresh lemon, minerals, toasty hazelnut and brioche. Fresh, bright, and fruity and screaming for a good party!
12% abv | Avg retail $45
NV Henriot "Souverain" Brut Champagne (Champagne, France)
A blend of Chardonnay and Pinot Noir, this is very light and elegant with crisp citrus, bright green apple, and a touch floral with some mild toasty notes. Crisp and dry, this would be a fun one to pair with a wide range of party appetizers.
12% abv | Avg retail $45
NV Henriot "Blanc de Blancs" Brut Champagne (Champagne, France)
Made from all Chardonnay grapes this wine is as delicious as it is elegant. Fine and elegant bubbles lead to an expressive nose full of lemon, apricot, toasted almonds, honey, flowers and spice. There's a lot going on here, and it's all exciting. This would be a great match for a roasted or even fried chicken, sushi, or this smoked salmon dip.
12% abv | Avg retail $60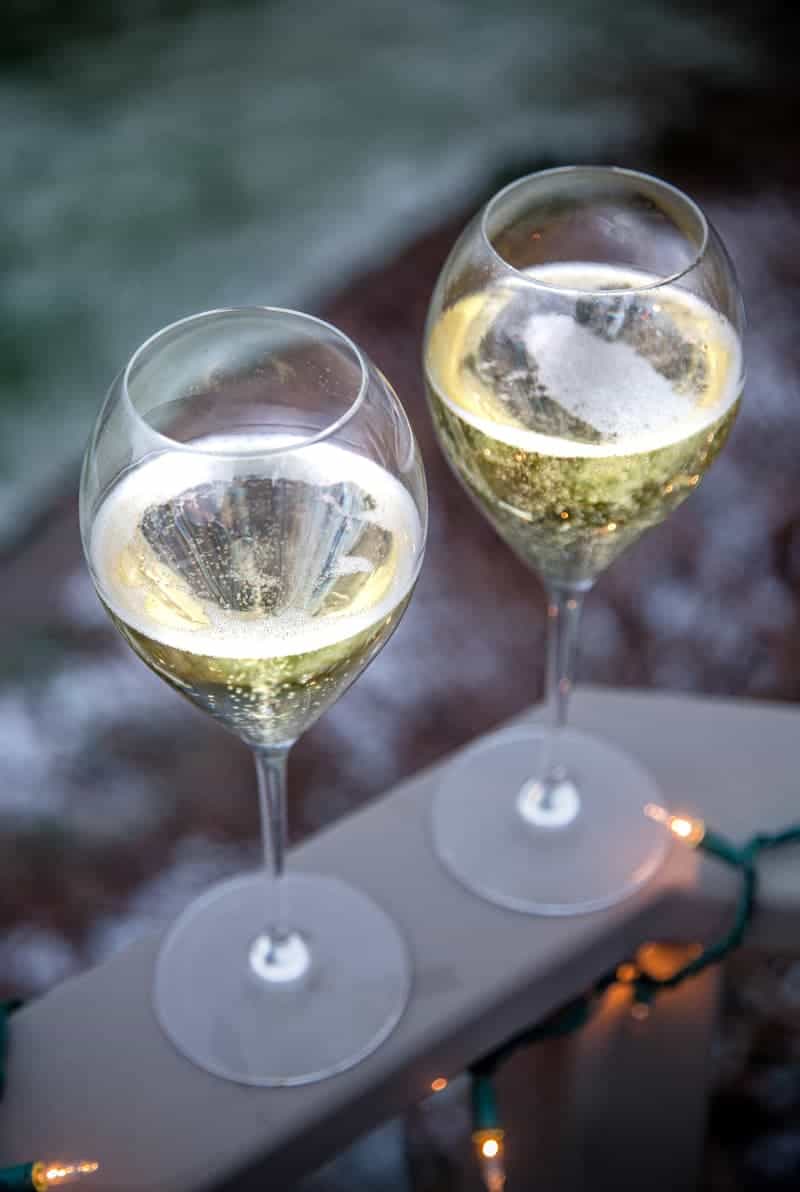 ---
Sparkling Wine Resources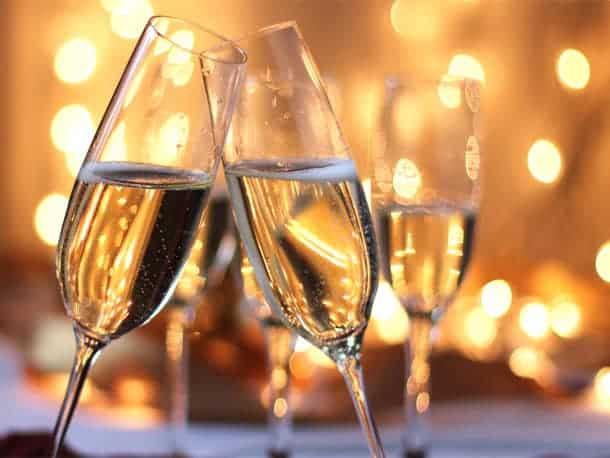 What will you be drinking this year?
Whatever you drink, whether it be a fun $6 bottle of Cava, or the finest Champagne you can get your hands on, I wish you a safe, peaceful, and happy new year, surrounded by the people you love the most.
---
*Most of these wines were were media samples for review. See my sample policy here.
---