Learning how to grill is about understand the basics of direct indirect grilling, also known as two-zone grilling, to achieve a perfect crust, and juicy meat every time.
Check out this post all about reverse searing for even more incredible flavor and grilling technique.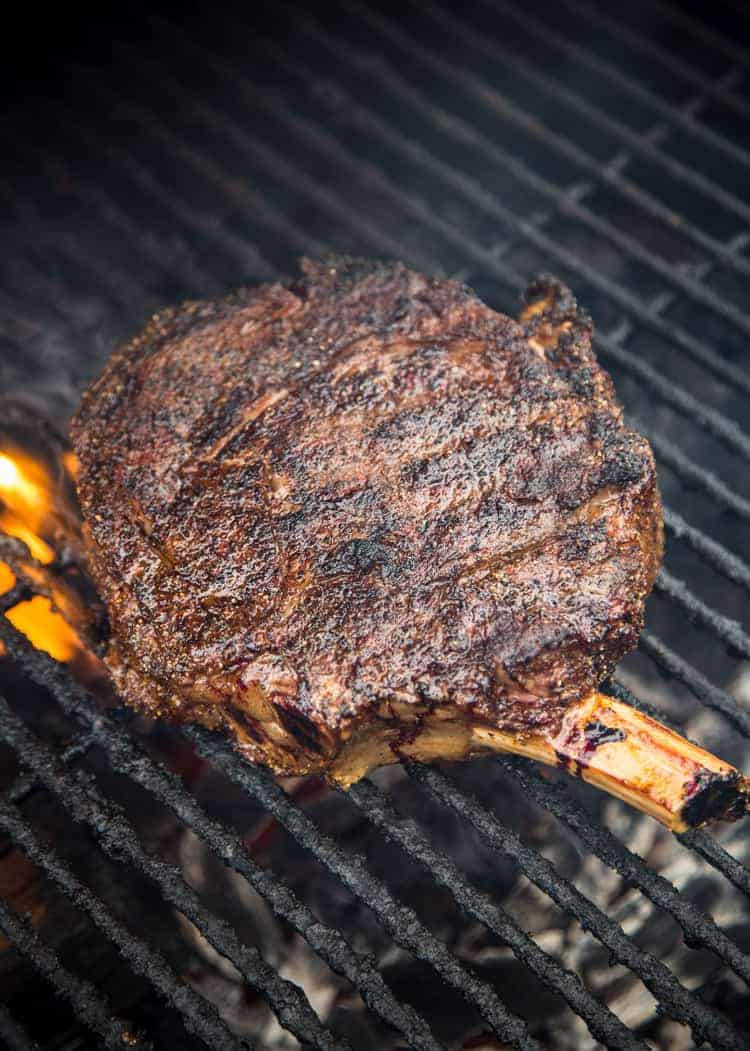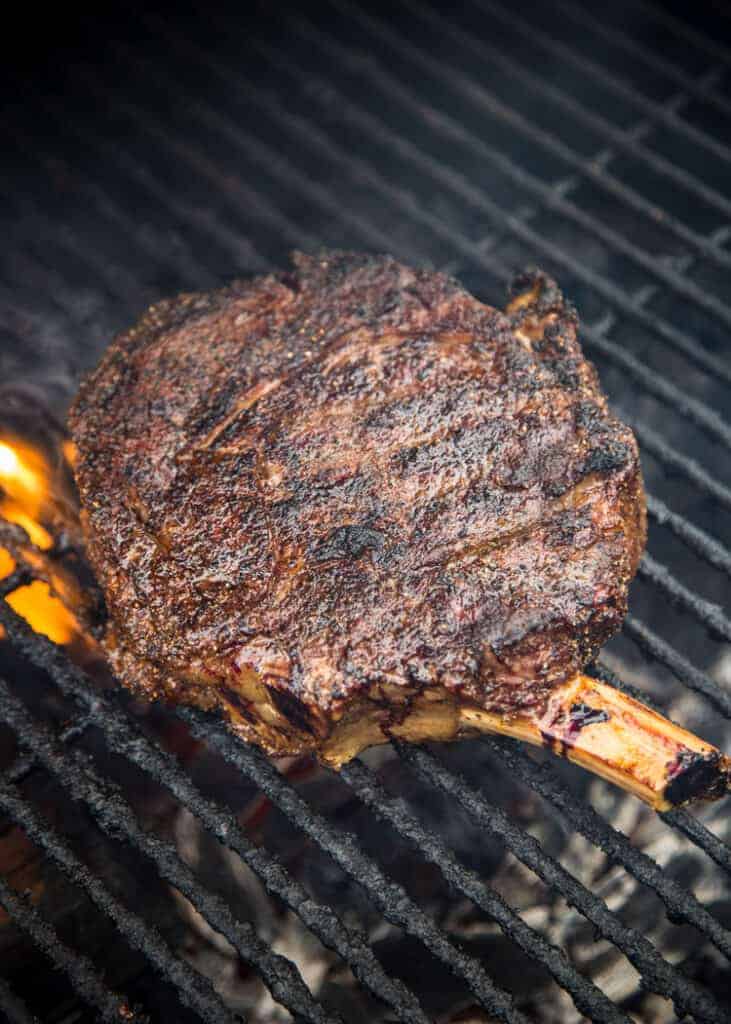 Have you ever thrown a burger on, or tried to get that chicken to come out tasty, tender and done? Only to be thwarted by the flame?
I recall the first time I meticulously marinated chicken thighs in an amazing spiced buttermilk bath for hours. Then prepared the heat on the grill with anticipation of how awesome this food will taste.
Flash forward to the finished product and boy did I learn my lesson. After placing my chicken directly over the heat source I proceeded to thoroughly char the outside, and by char I mean leather meets hockey puck with a nice pink interior. And for chicken that is not a good thing.
Heat – What Is Direct vs. Indirect Grilling
What is Direct Heat
Direct heat is when the heat source is directly under the item being cooked. I find the direct method is the best way to start the process of any meat on a grill and then move to an indirect method. Want grill marks? Direct heat is the easiest. Want that crispy texture but not burned? Direct heat is the fastest way start there.
Vegetables, grilled fish, lean beef and pork tenderloin I find work well using direct method. The lack of a fat avoids the dreaded flare up and lean cuts of anything cook up quickly. So you can get a beautiful exterior and strive for the medium rare interior. And on vegetables, I love a nice crispy texture with flavor, not something that folds over on itself.
Flare ups, or a flame that can burn the meat, occurs mostly due to fat dripping onto the heat source. To avoid this, it's best to have less oxygen or airflow, or be sure to sear the meat at a high heat and quickly move to indirect heat. Flare ups can create a bitter creosote flavor versus searing.
What is Indirect Heat
Indirect heat is when the heat source is not directly under the item cooking on the grill. This can mean the charcoal is to the side, or the cooking chamber is separated from the item cooking.
Indirect heat is one of the principles of barbecued meat or low and slow cooking when using an offset smoker. Depending on your cooking device, you have a heat source but instead of keeping the meat positioned directly over a flame, you simply place your cooking item directly to the side or in another chamber.
Fatty meats, hamburgers and chicken work so well being finished with indirect heat. Why burgers? I just find that with a ground meat you still need to get the interior temperature to the safe zone. By leaving the burger on a direct source the entire time, you run the risk of an over cooked burger. The same applies to chicken, it's not the fat; it's getting your chicken to the safe zone that is critical.
What Is Two-Zone Grilling
Combine the direct/indirect or two zone method to grill perfectly getting a nice sear, but not burning the food. This is especially effective on a kettle style grill or kamado grill without a heat deflector plate. This allows the perfect sear over a direct heat and then move to indirect heat to finish. Using this method also allows you to move the meat back and forth to get the right crust and finished temperature.
How to Grill Using Two-Zone Cooking
So let's revisit my first error in judgment for chicken. As I started to learn from my mistakes, the easiest way for that amazing exterior crispiness combined with the moist interior is to start by cooking over direct heat, learn how to use a charcoal chimney here. By placing the chicken over direct heat for about four minutes per side I am able to add grill marks and a crispy skin, but not to the point where it blackens.
I then move the chicken to the indirect area on my grill, close the cover and monitor the temperature both inside the grill and the chicken itself to avoid something that is dry.
For a charcoal enthusiast that means you keep your coals to one side making sure you have a high heat area and a low heat area.
For a gas grill, same concept, turn on one or two burners for the sear and then move the item being grilled to the cooler side. I've found that even by changing the dials on the gas grill from high to a medium or even low, the fact that the meat could sit directly over the top may cause flare ups (especially if using sugar based sauces) or a little tougher exterior.
There are a number of ways to practice heat management and this is one of the basics. Best part is practice, grab some meat and grill it up! And if I can prevent someone else from creating hockey pucks instead of chicken, I consider that a success.
Grilling Recipes
A collection of our favorite grilled foods.
---