Inspired by Buffalo Wild Wings Asian Zing sauce, these Smoked Chicken Wings are crispy, smokey, and finished in a Thai Sweet Chili and soy sauce.
Want to see more delicious smoked wing recipes? Check out out ultimate crispy skin smoked wing recipe here!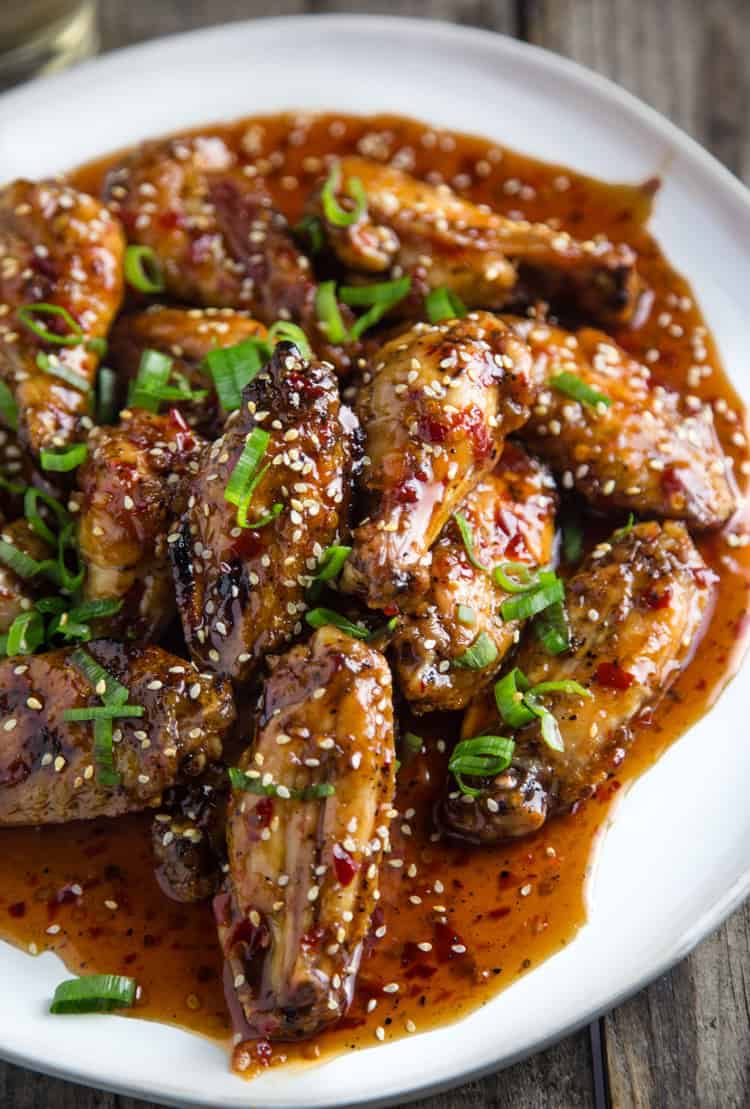 While we love our Buffalo Style Chicken Wings, we do like to change up our flavor profile with wings from time to time. This recipe is inspired by two memorable wing joints (Pok Pok in Portland (now closed), known for their Vietnamese sauce wings, and Buffalo Wild Wings, where Sean once had an addiction to their Asian Zing flavored wings). We take the best of all worlds; smoked crispy wings, with a sweet and savory finishing sauce.
Jump to:
First we like to smoke them for the flavor, get them crispy for crunch, and then finish with a flavorful sweet and mildly spicy sauce. In this case we're using a sauce base of Thai Sweet Chili sauce brightened with a few other ingredients.
Thai Chili Sauce
We took all that we love about the BWW sauce and made it our own with the key ingredient, being Thai Sweet Chili. This sweet sauce needs to be balanced with some savory, so we add soy. Finally we fine tune the flavor using lime for acidity and freshly shaved ginger to add a little spice note. Feel free to add a pinch of red pepper flakes for a bit more spice if that's your thing!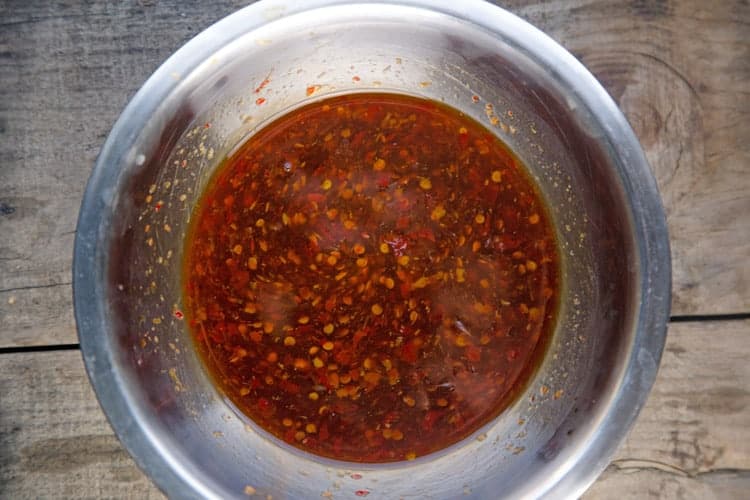 Simply combine all the ingredients in a bowl, stir and then when the wings are done, toss the wings with the sauce. That's it, four ingredients.
Soooo goood. And that easy.
Smoked Wings
The issue when smoking chicken at a low temperature is always rendering out the fat in the skin enough to get it crispy. We found that one key technique is incredibly helpful when trying to achieve crispy smoked wings. And that is to dehydrate them in the fridge.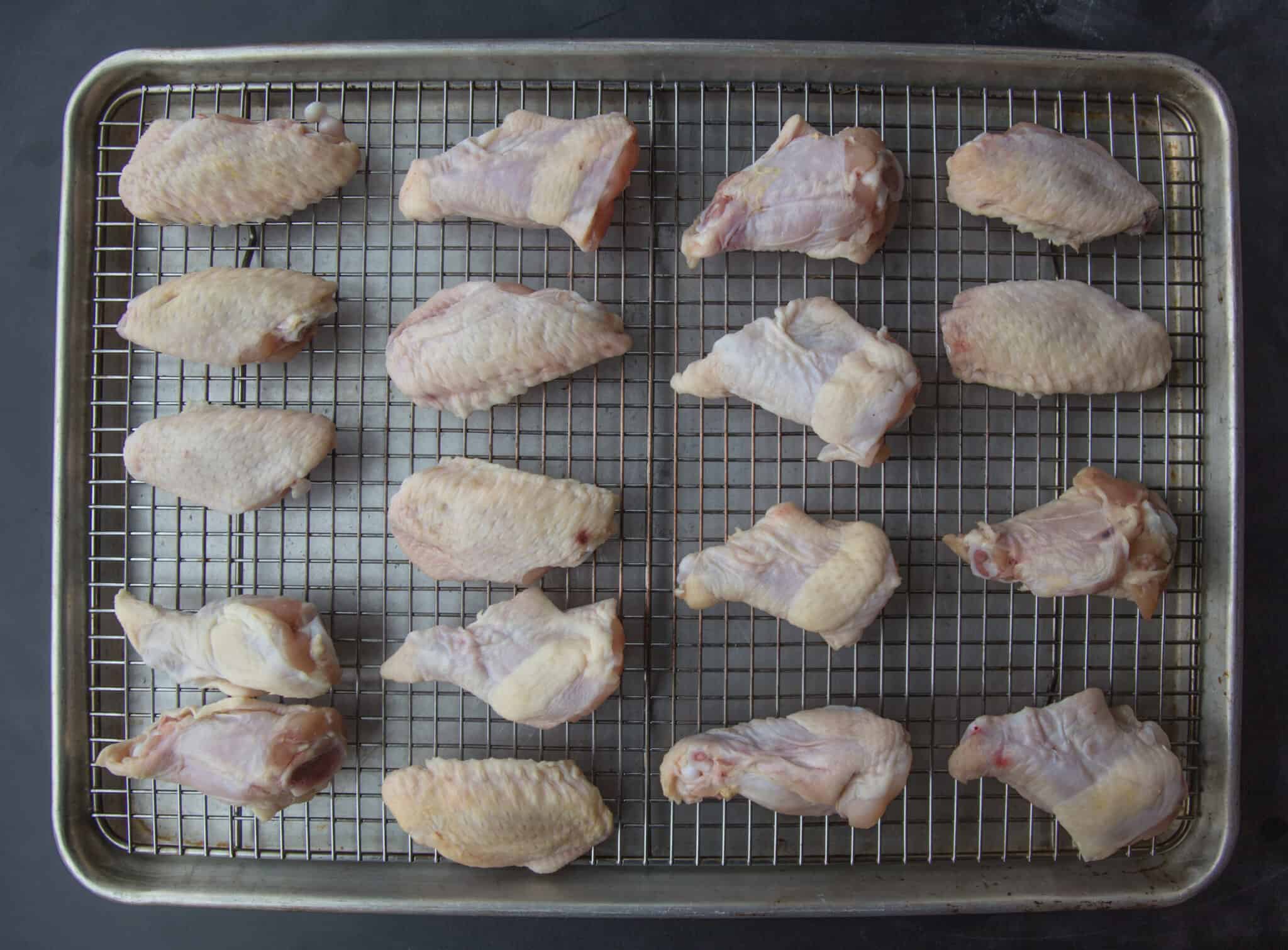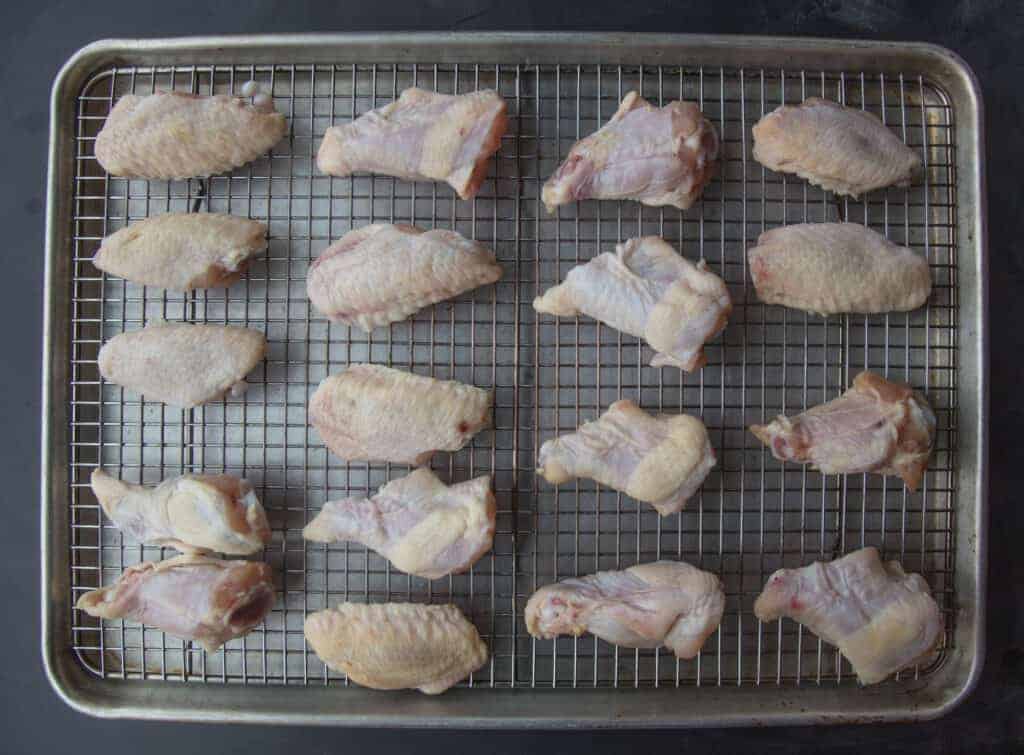 How to Get Crispy Smoked Wings
Pat the wings dry with a paper towel.
Place a cookie drying rack in a large sheet pan. Put the wings on the drying rack.
Insert the rack of wings into a refrigerator for up to four hours so the airflow in the fridge can dehydrate the wings.
The moisture being pulled out of the skin is what will help them render.
When cooking the wings, start with a low heat smoke, and then increase the temperature so the wings can finish over high heat.
Chef's Note on Temperature – We strongly recommend using an instant read thermometer like a Thermoworks Thermapen MK4 when monitoring the internal temperature of the wings.
What Wood to Use for Smoked Chicken Wings
Fruit wood like apple or cherry is great for wings adding a sweet flavor. If you like more pronounced wood, go for oak or hickory.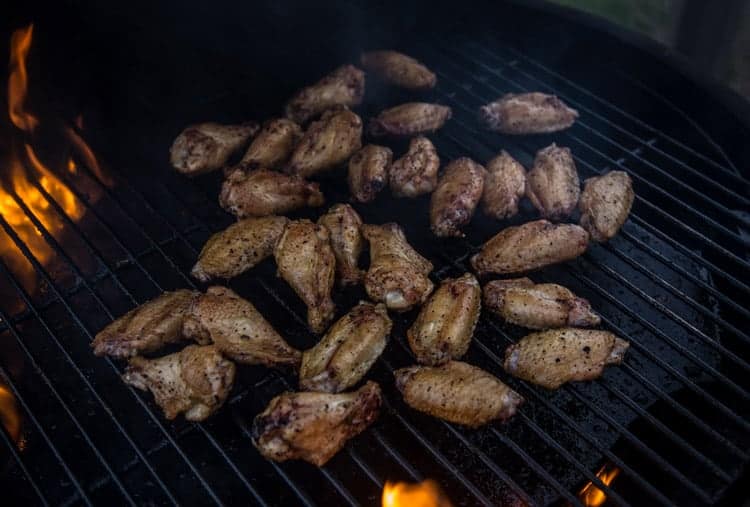 How Long to Smoke Wings
Smoke chicken wings at 225 degrees Fahrenheit for an hour and then increase the heat to 375 degrees F (or higher). This gets smoke flavor into the wings.
Finish the wings over the high heat for 30 additional minutes to help the skin texture get crispy. 90 minutes total.
Toss in the sauce and serve.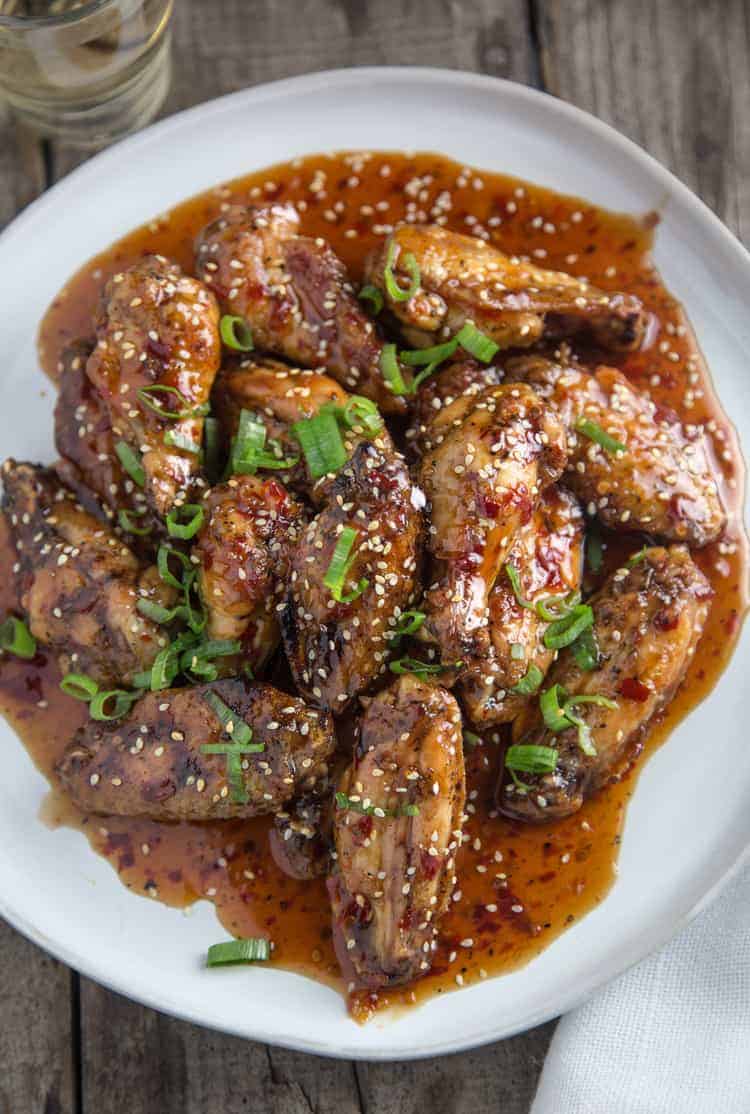 Related Recipes
Smoked Chicken Wing Recipe With Thai Chili Sauce
This post may contain affiliate links. This means if you click on the link, we may receive a small commission if you purchase through the link. We partner with brands we know and love and use and it helps keep the blog going!