Looking for some of the best Game Day Recipes for your smoker or grill? There is no better time to cook outside. Look no further for some game day food classics and jaw dropping appetizers! All of these can be made on your grill or smoker, or adapted to your kitchen if you don't have a grill.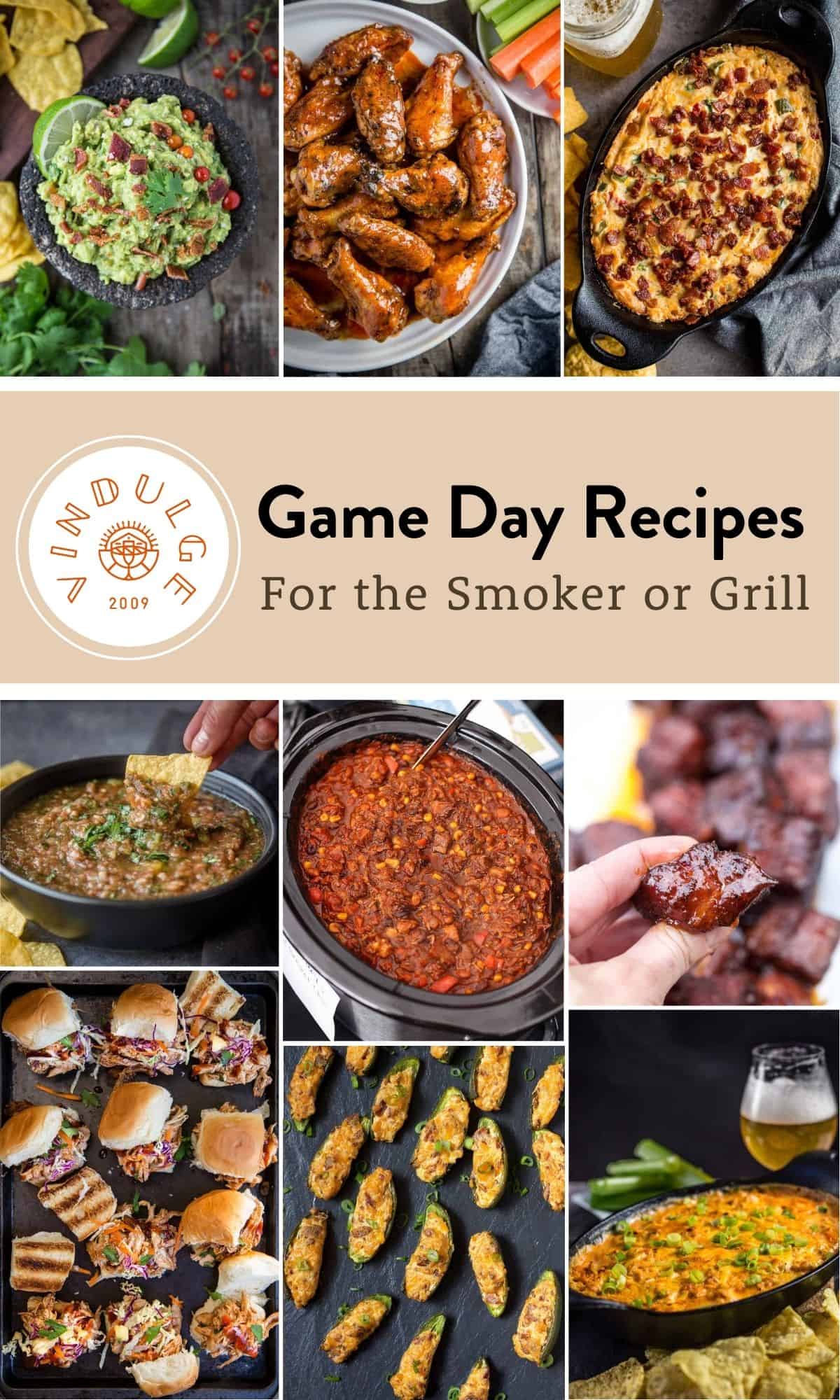 Jump to:
This roundup was started in February 2017 and updated in January 2023. We just keep adding our favorites to the Game Day recipe round up.
Game Day Food: Chicken Wing Recipes
Smoked Buffalo Chicken Wings
Any Game Day party wouldn't be complete without some wings! Make the ULTIMATE Smoked Buffalo Chicken Wings. Learn what it takes to make the perfect wings on the smoker, with crispy skin, smoky flavor, and the perfect sauce.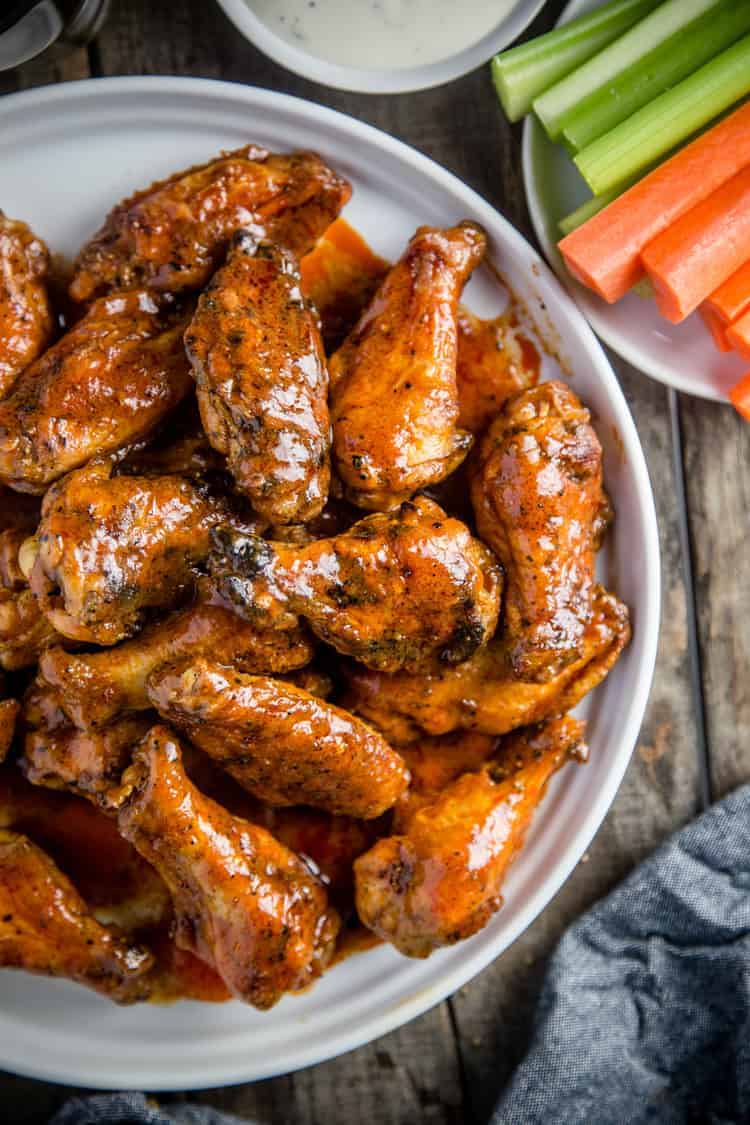 Grilled Buffalo Style Chicken Wings
For a quicker version of the Buffalo style wings, these Grilled Buffalo Wings are IT! Easy to prep, quick to cook, and with a simple hack to get the deep fried texture but with the flavor of wood fire grilling.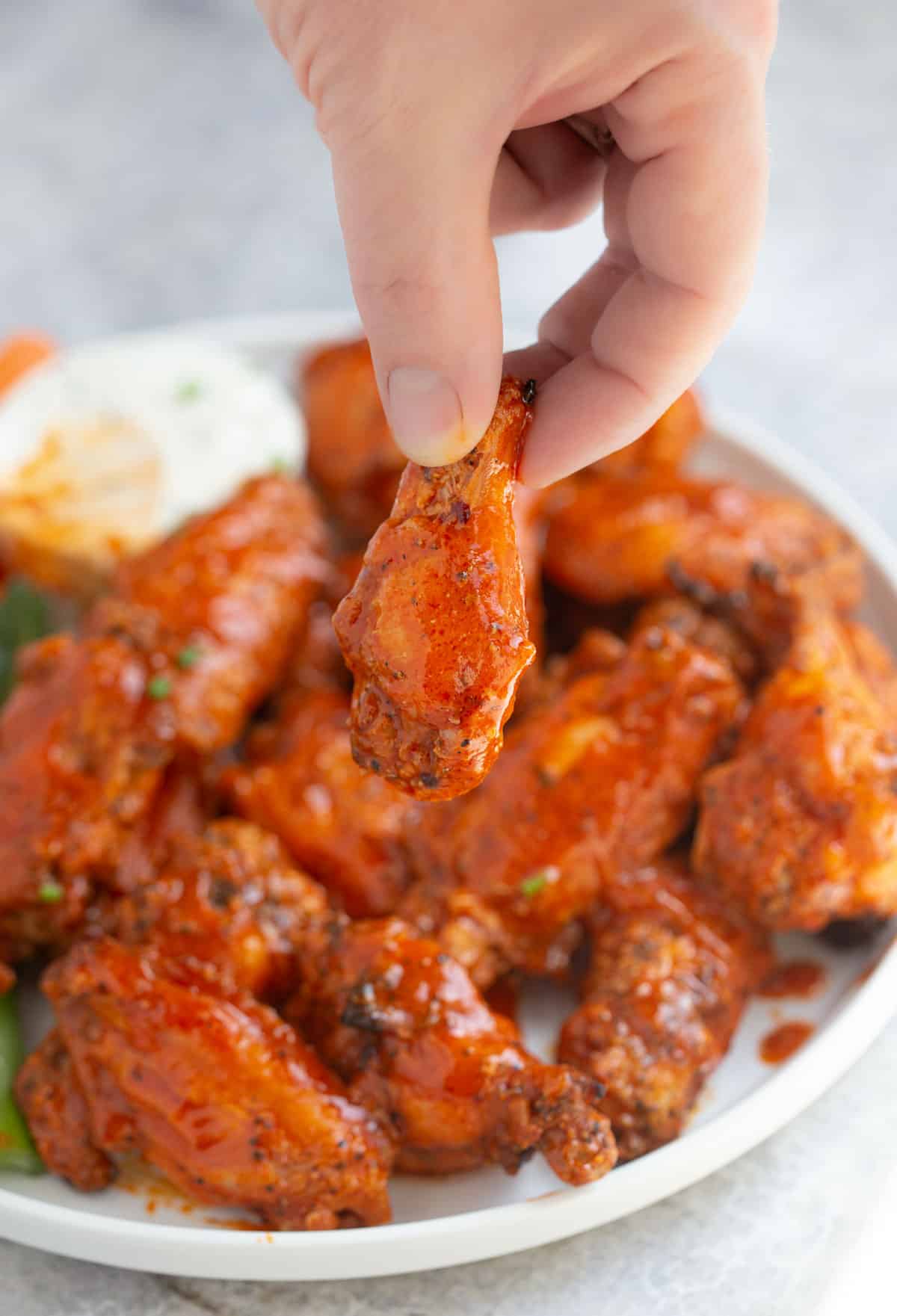 Crispy Grilled Chicken Wings
The best Grilled Chicken Wings with crispy skin using corn starch. We're finishing this game day recipe with a honey barbecue sauce.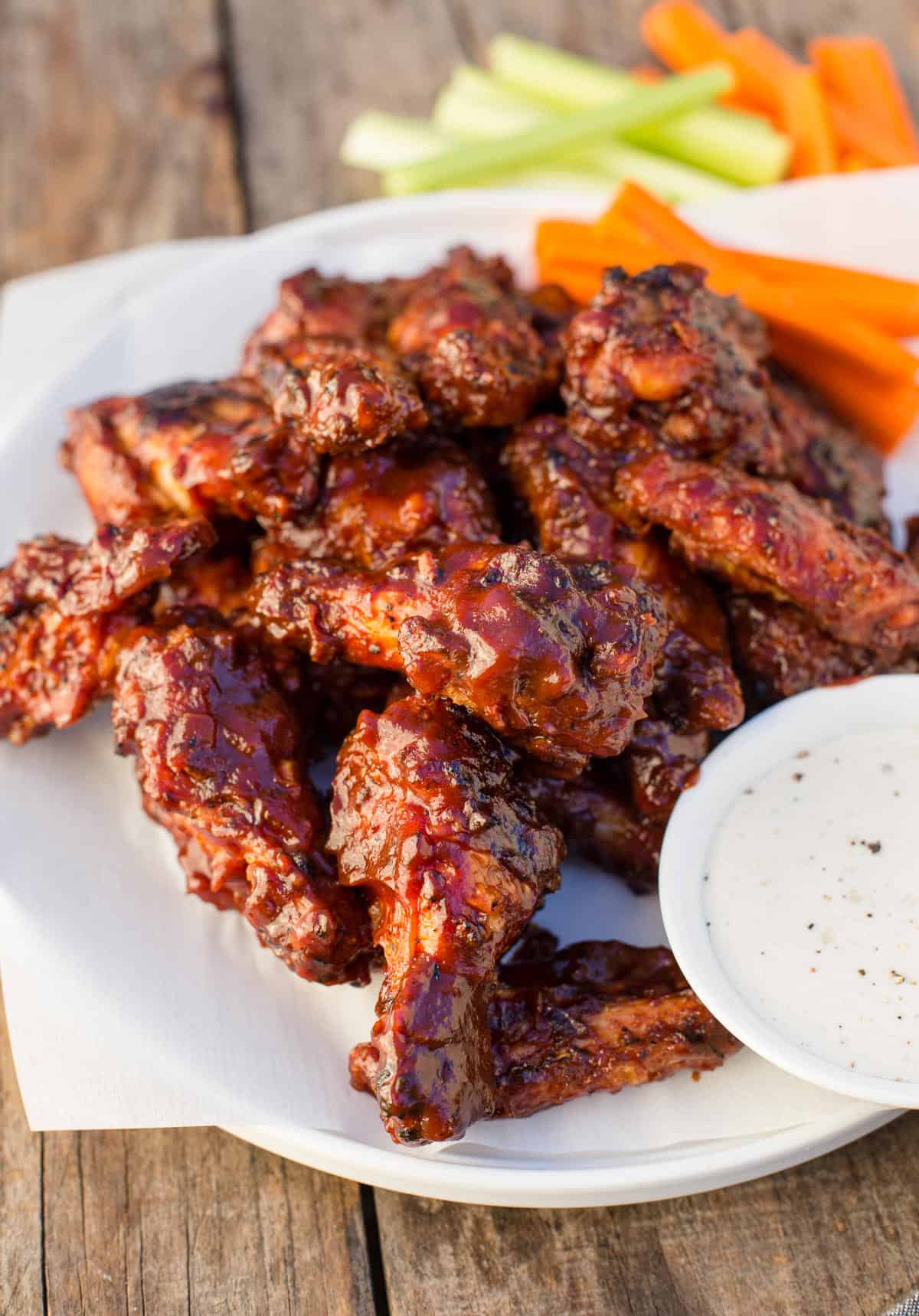 Smoked Wings with Thai Chili Sauce
This game day recipe was inspired by Buffalo Wild Wings Asian Zing sauce, these Smoked Chicken Wings are crispy, smokey, and finished in a Thai Sweet Chili and soy sauce.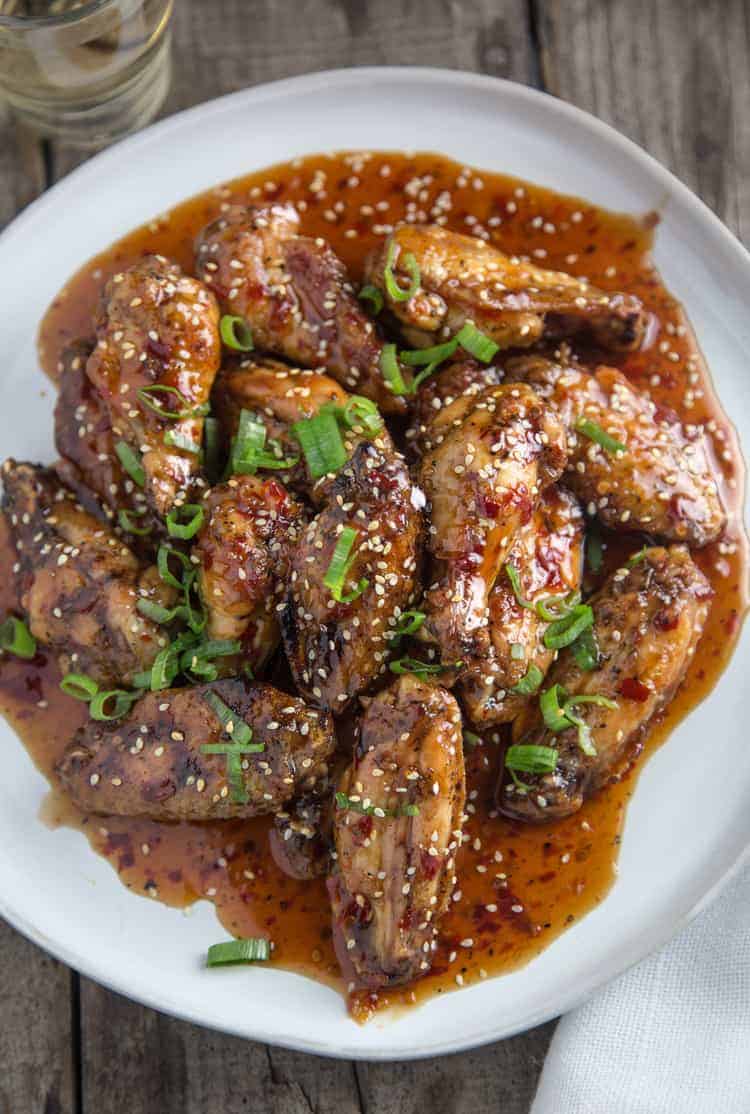 Grilled Chicken Wings with Spicy Peanut Sauce
Jazz up your grilled chicken wings with an inspiring spicy peanut sauce that combines the classic Frank's RedHot hot sauce and peanut butter for a mind blowing flavor explosion!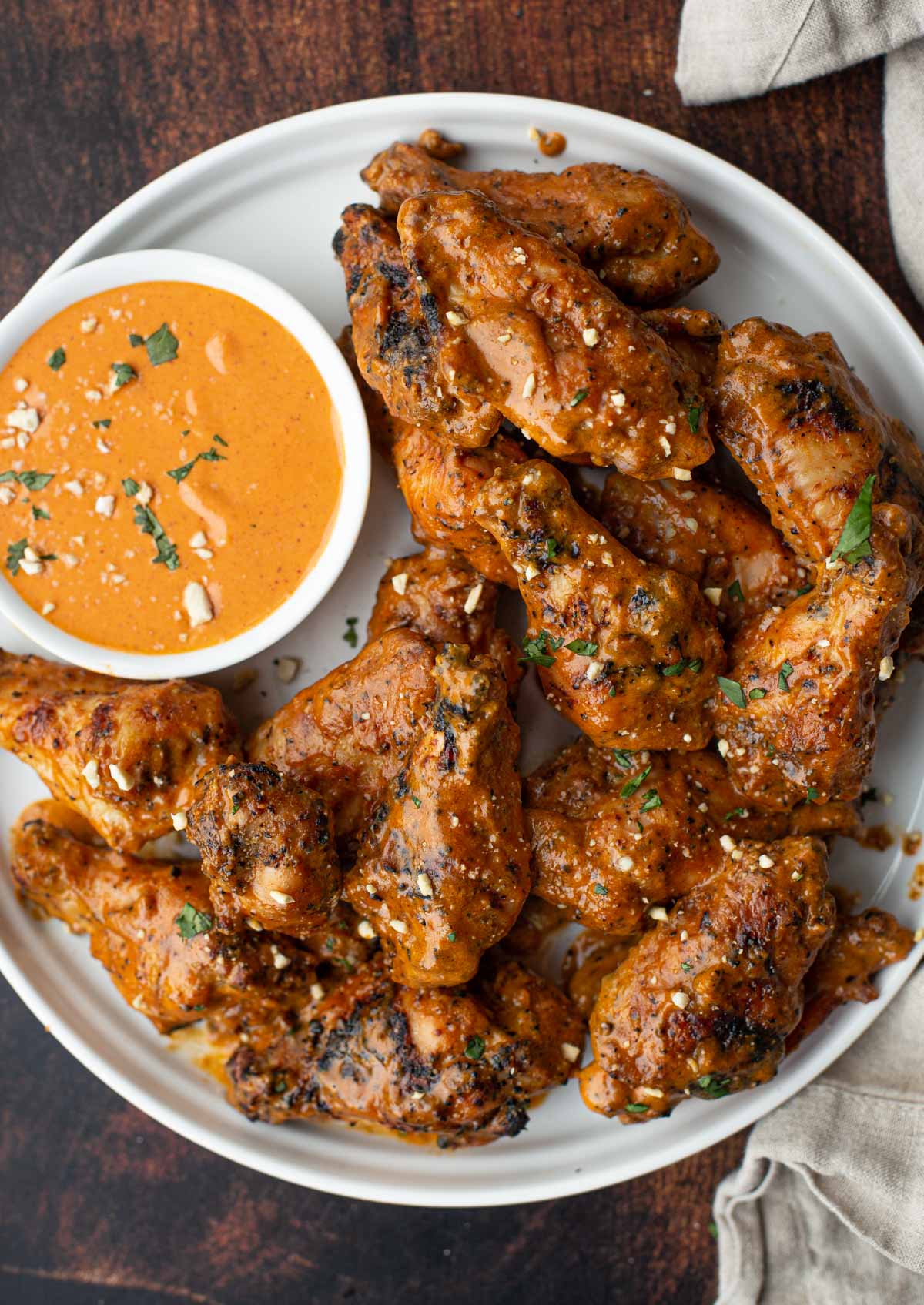 Burnt Ends Recipes
Pork Belly Burnt Ends
These are the ULTIMATE GAME DAY FOOD! This Pork Belly Burnt Ends recipe went VIRAL back in 2017 for good reason. Over 21 million have viewed the video, and hundreds of thousands have made this recipe, now dubbed "meat candy." This recipe is a must on your game day spread!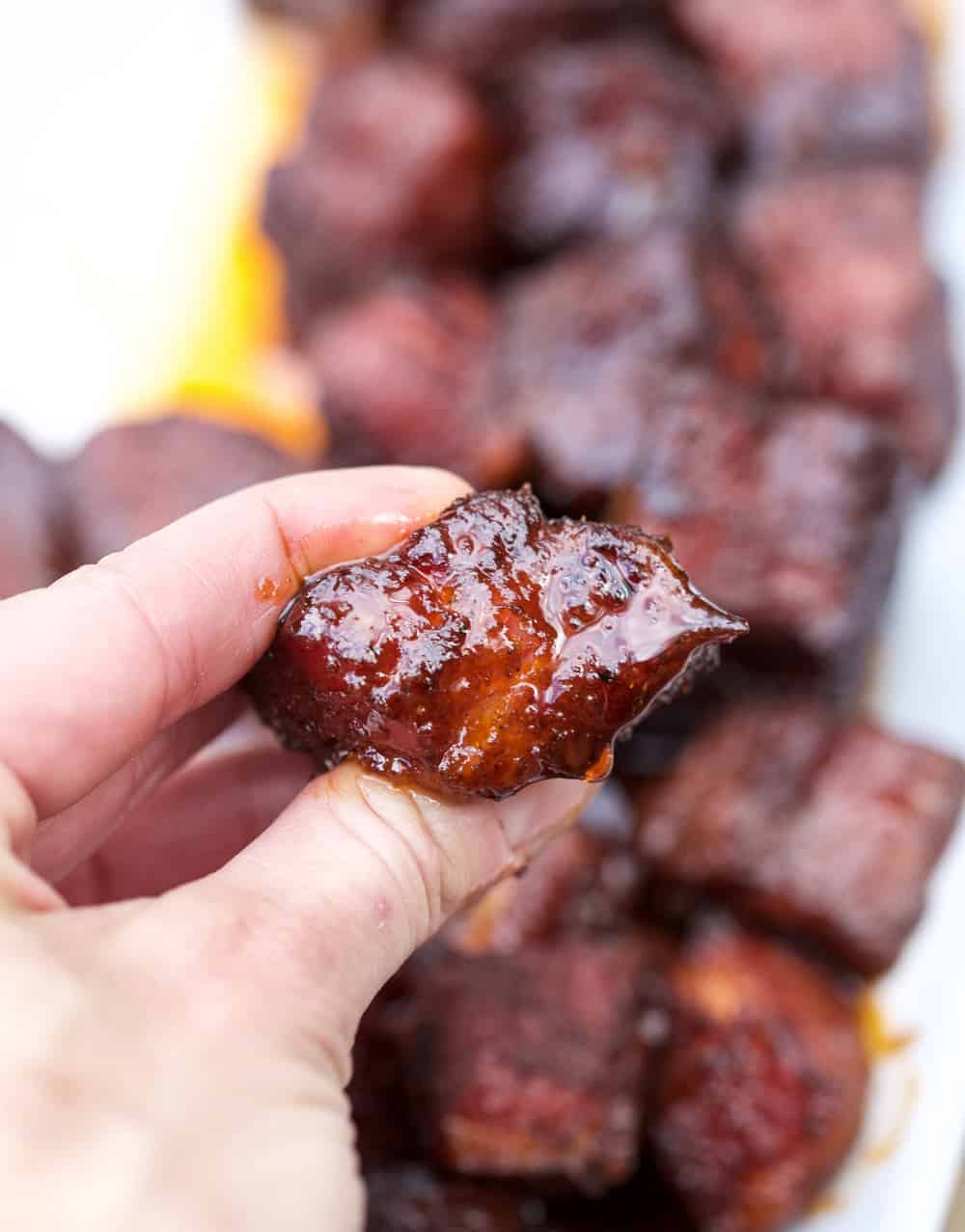 Brisket Burnt Ends
Beef Brisket Burnt Ends are one of the ultimate treats in BBQ and a true game day reward for your hours of hard work in low and slow cooking. Burnt Ends BBQ is like meat candy with soft texture and a sweet and tangy sauce finish.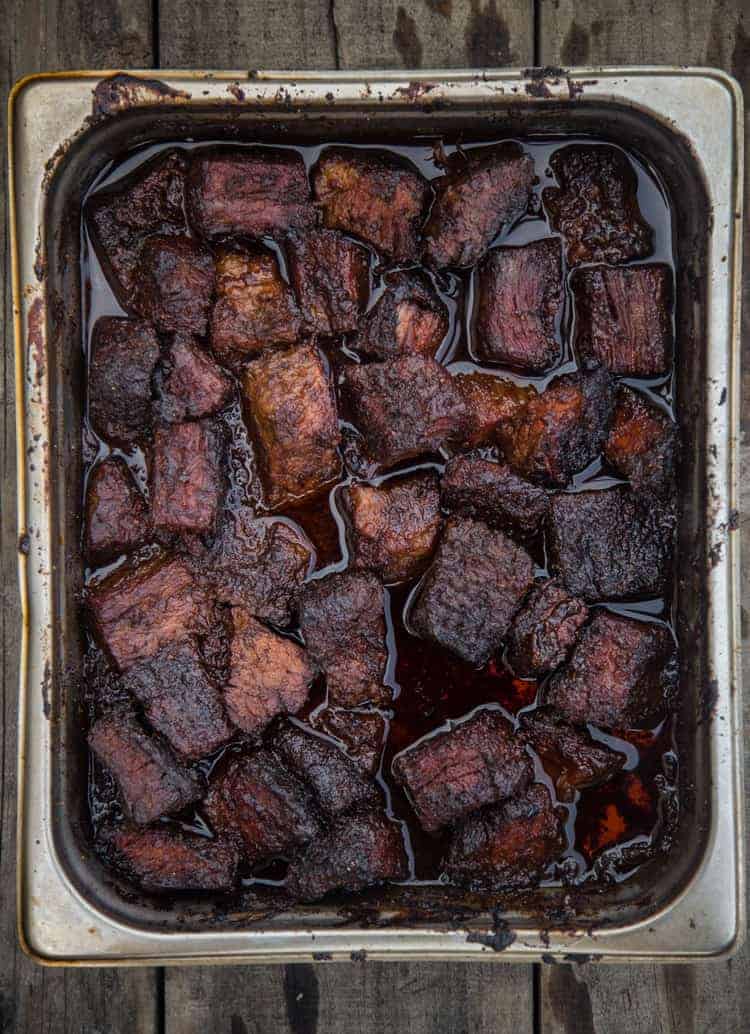 The Best Dips for Game Day
Smoked Buffalo Chicken Dip
Smoked Buffalo Chicken Dip combines magical flavors of Buffalo wings with shredded smoked chicken and a creamy cheese dip. You're gonna want to make a double batch because this is THE MOST sought after and quickly devoured dip at any party or game day spread!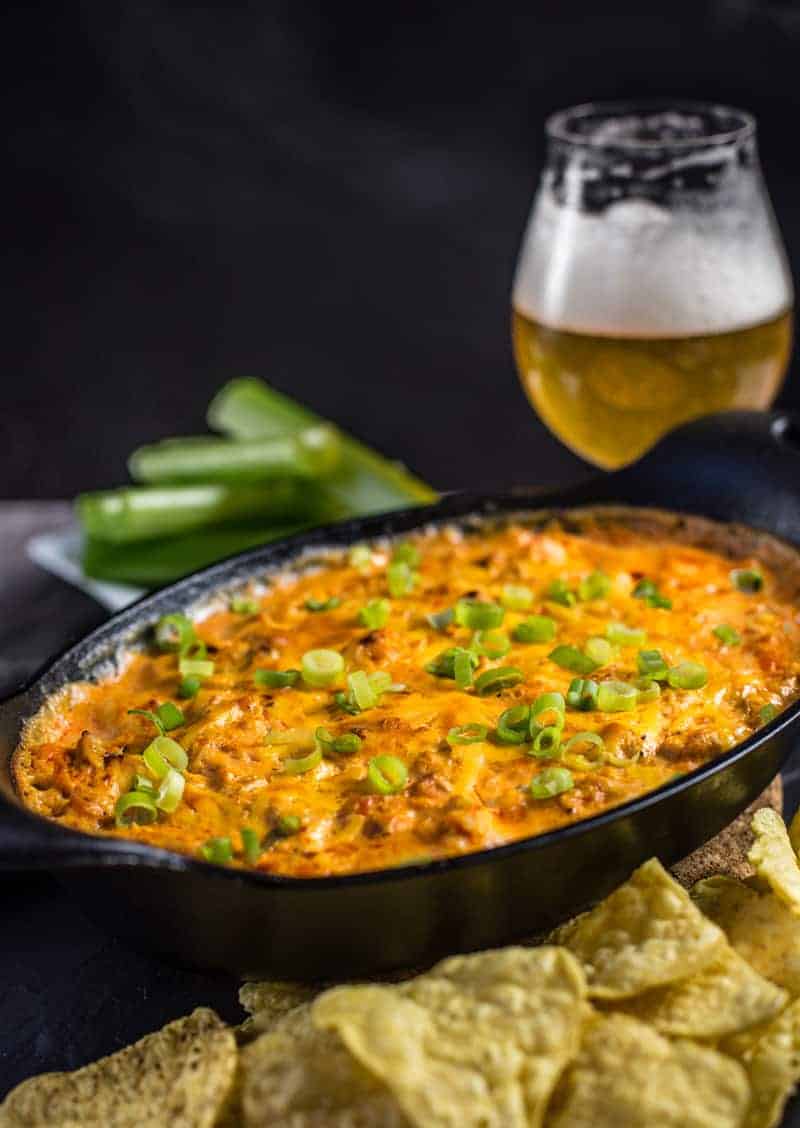 Jalapeño Popper Dip
If you love a classic popper, you are going to love this Jalapeño Popper Dip Recipe. It can be grilled or made in the oven, and it is so EASY, and oh-so-tasty. But easy does not mean lacking in flavor. Did I mention this game day recipe is topped with crispy bacon?!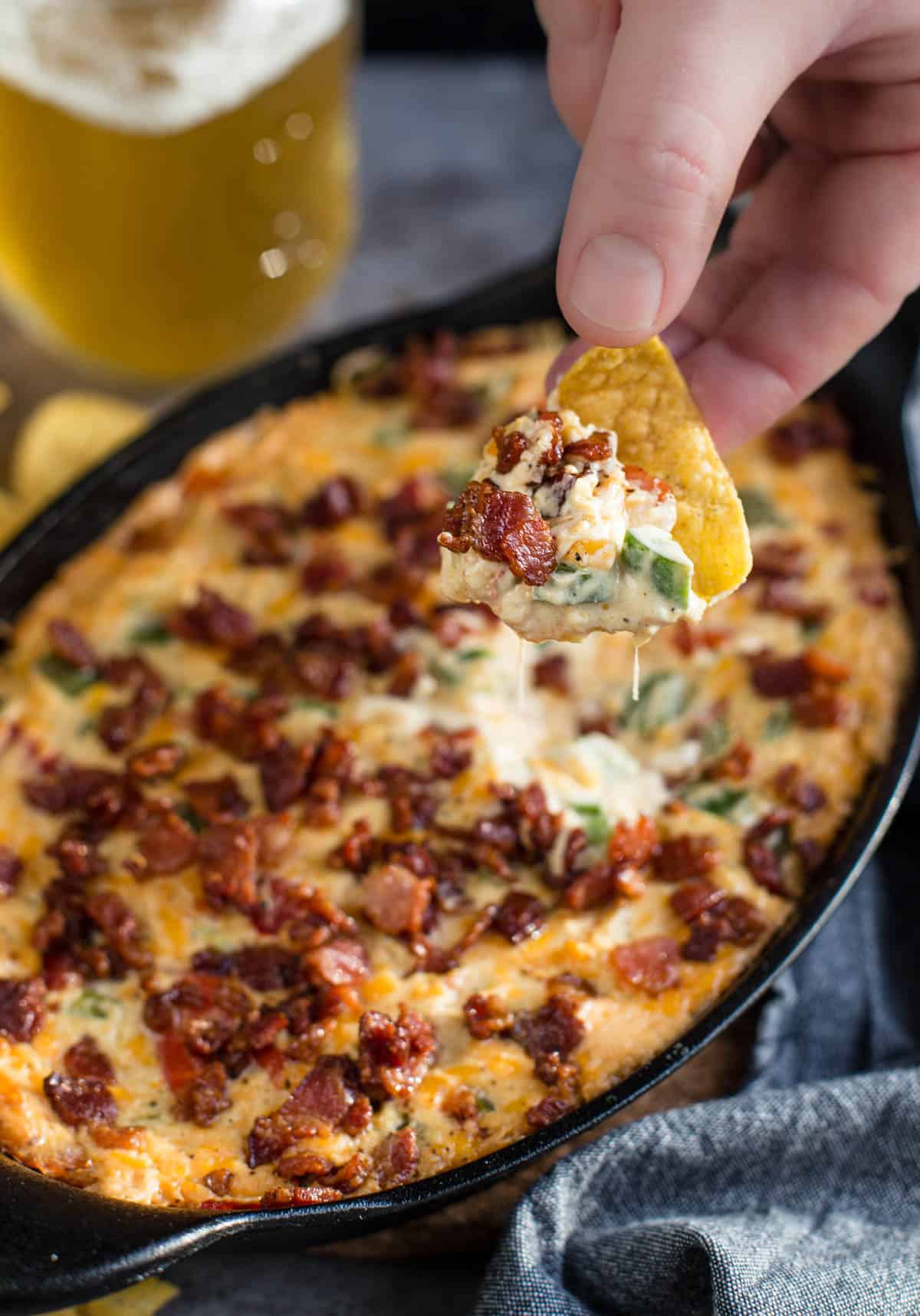 Smoked Sausage and Hatch Chili Beer Cheese Dip
Smoked pork sausage. Beer. Cheese. More cheese. Melted into gooey deliciousness. What's not to love about this?! Find this game day recipe HERE.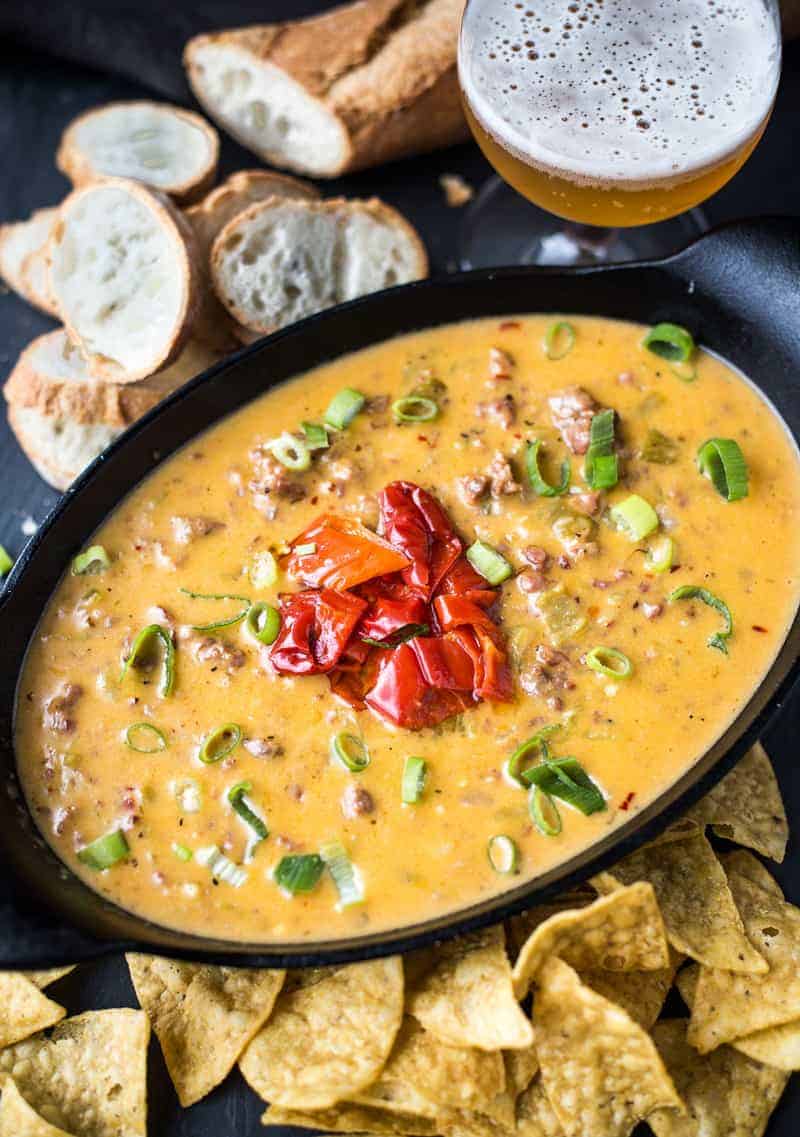 Smoked Bacon & Tomatillo Guacamole
Guacamole is a must for a Game Day watch Party. Don't disappoint your guests, and don't buy the store bought mushy kind. Smoke up some bacon and get on this dip! Smoked Bacon & Tomatillo Guacamole Recipe
Baked Brie on the Grill
This Baked Brie Cheese Recipe features a simple combination of cheese, white wine, thyme, salt, and pepper and cooked directly on the grill. The cheese is grilled over direct heat for minutes for an elegant (yet easy!) brie appetizer that will wow your guests at your next dinner party.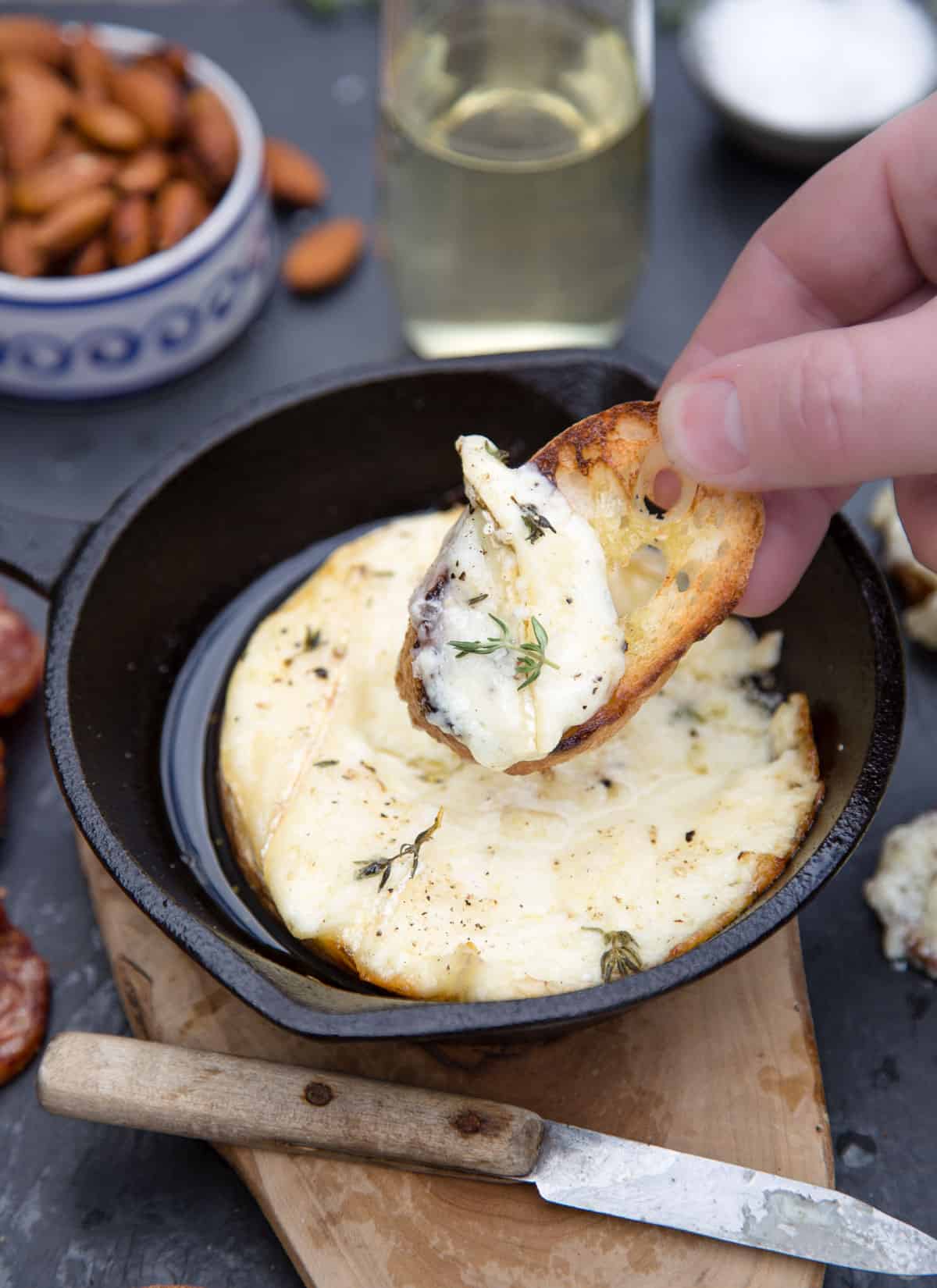 Beer Cheese Dip with Bacon
This Beer Cheese Dip is creamy, cheesy, and indulgent, and is perfect for any appetizer cravings you have for beer and cheese and is the ultimate game day dip. The best part is that this recipe is also super easy to make! Make this Beer Cheese Dip.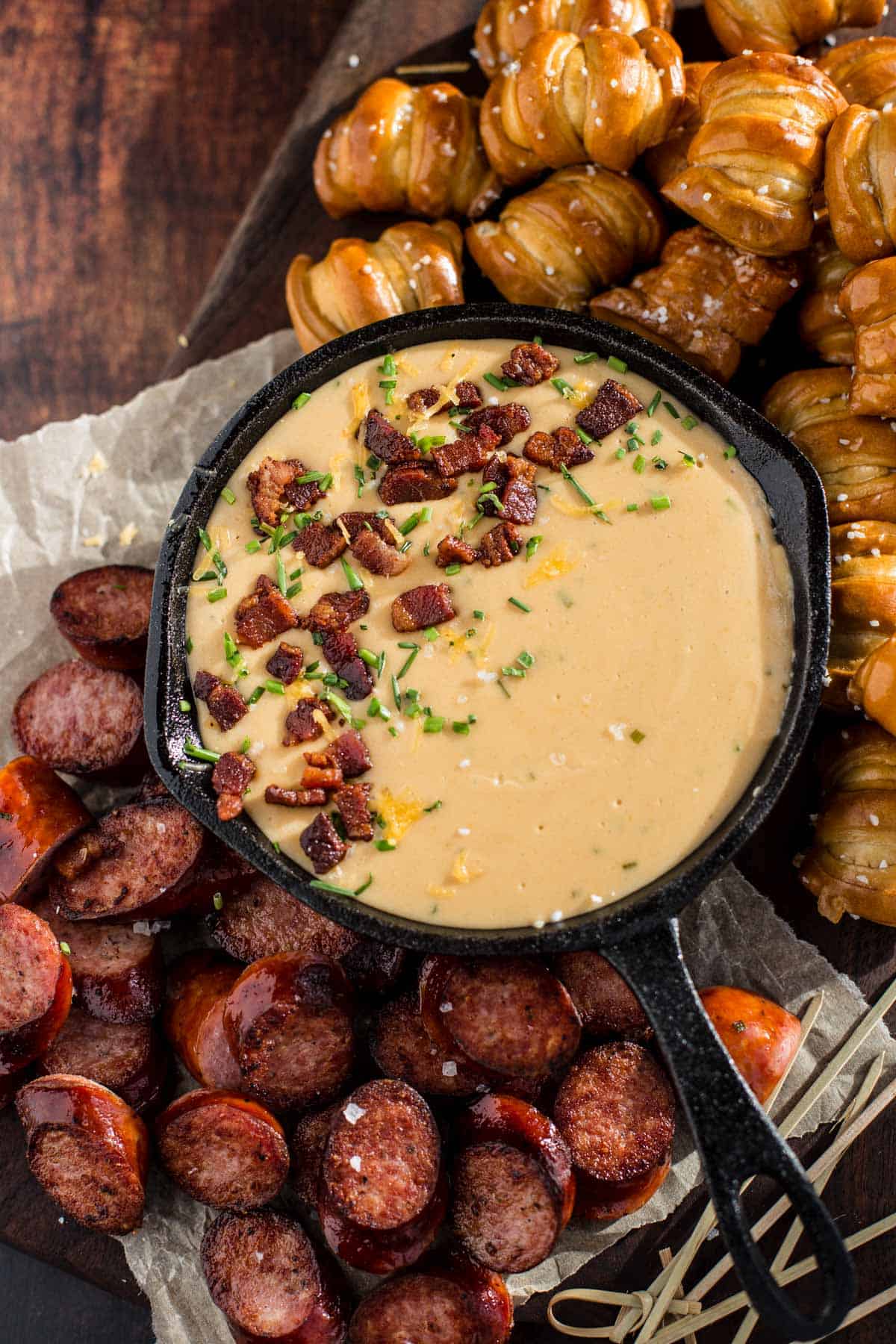 Smoked Onion Dip
Smoked Onion Dip is an easy recipe that starts with a base of smoked white onion, then layering in sour cream, chives, and cream cheese for the ultimate game day or party snack. It's a fantastic smoky twist on the classic French Onion Dip (but so much better!). Try our Smoked Onion Dip.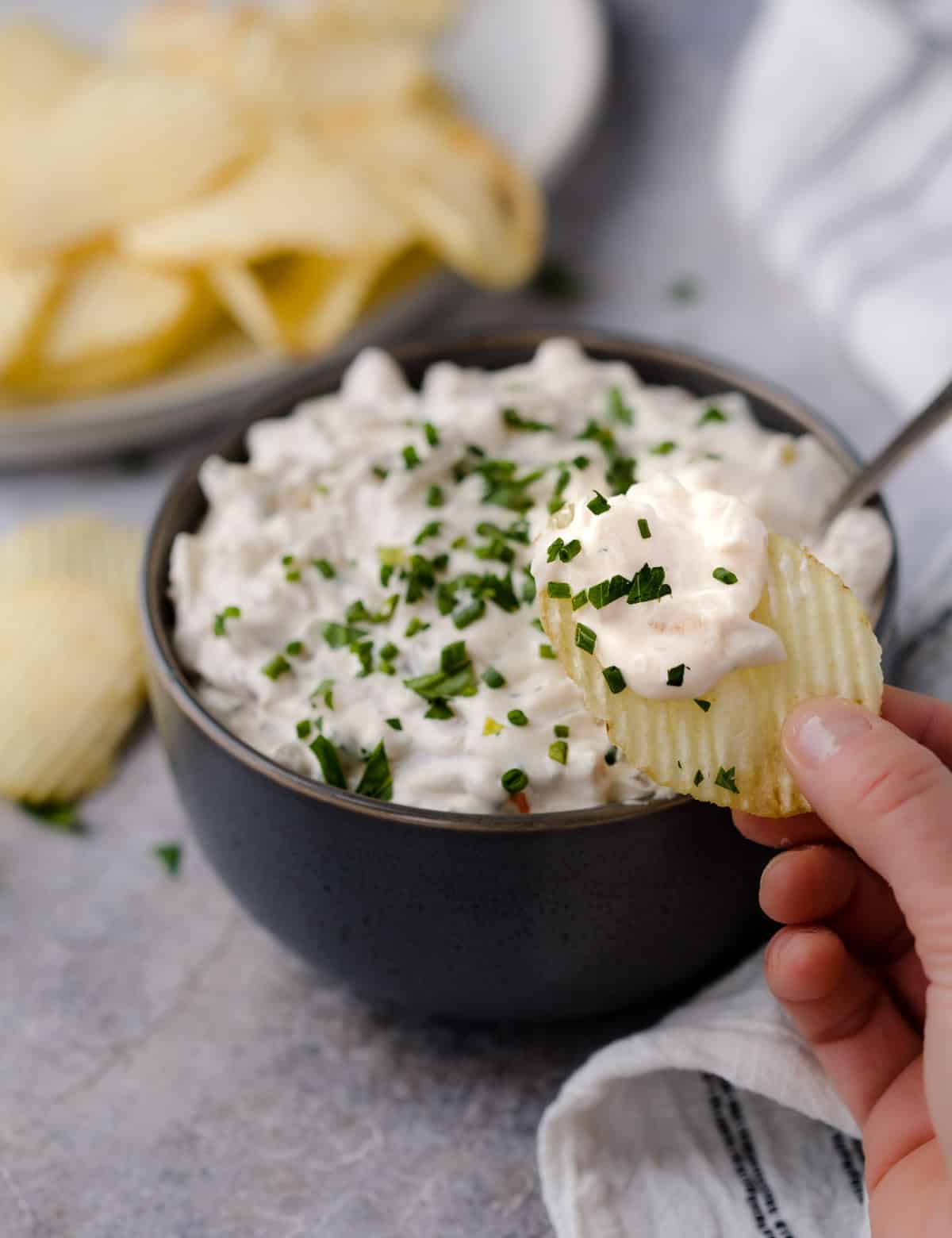 Green Chile Yogurt Dip
Inspired by the flavors of New Mexico – this green chile yogurt dip is so simple and yet so full of flavor. Just pair with chips or bread and you are ready to go.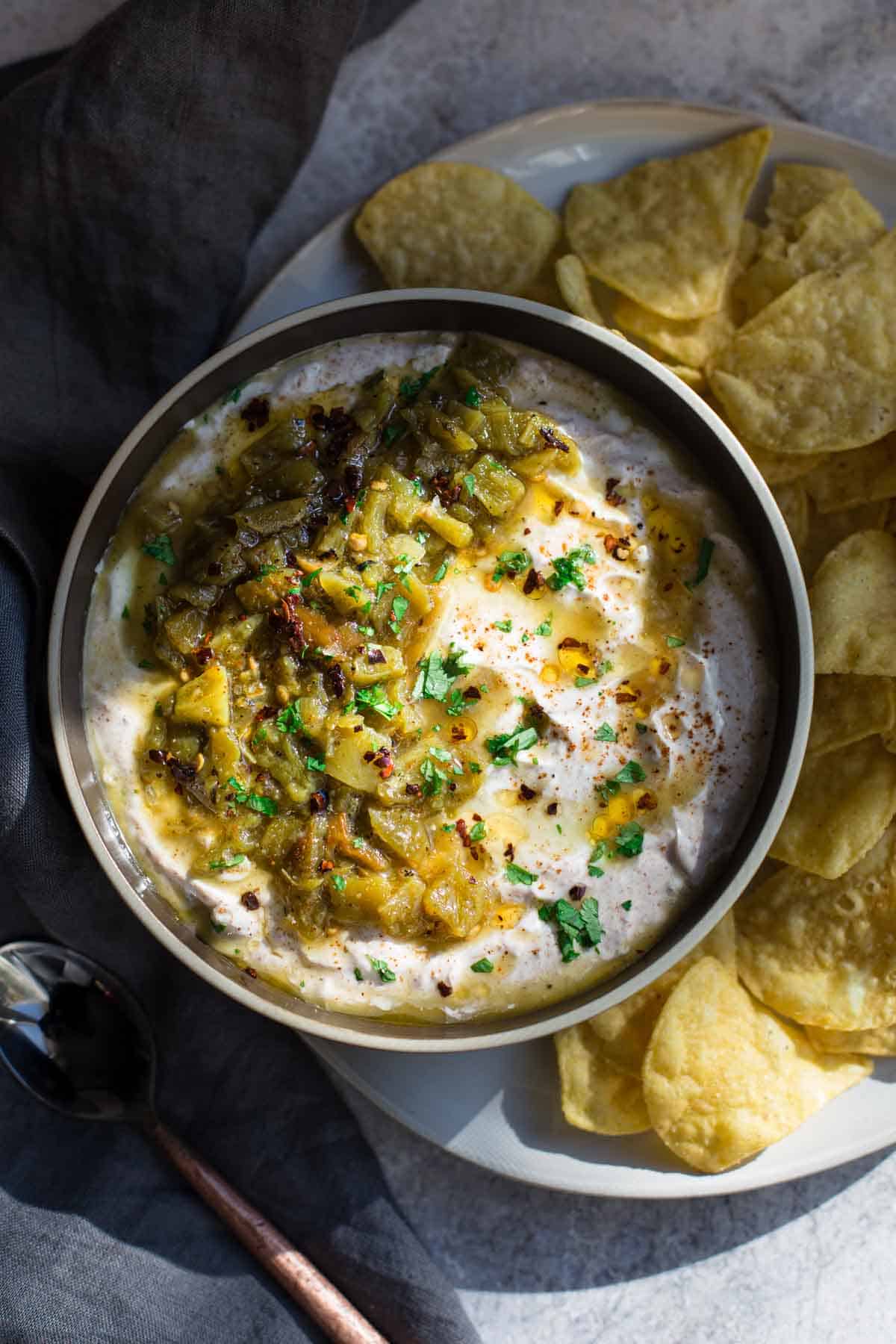 Smoked Sausage and Queso Bean DIp
A jazzed up Queso Bean Dip featuring ground sausage, green chilies, smoky chipotle pinto beans, and real shredded cheese. Smoky Chipotle Bean and Sausage Queso dip is a fantastic dip for summer cookouts, game day, tailgating, or even camping.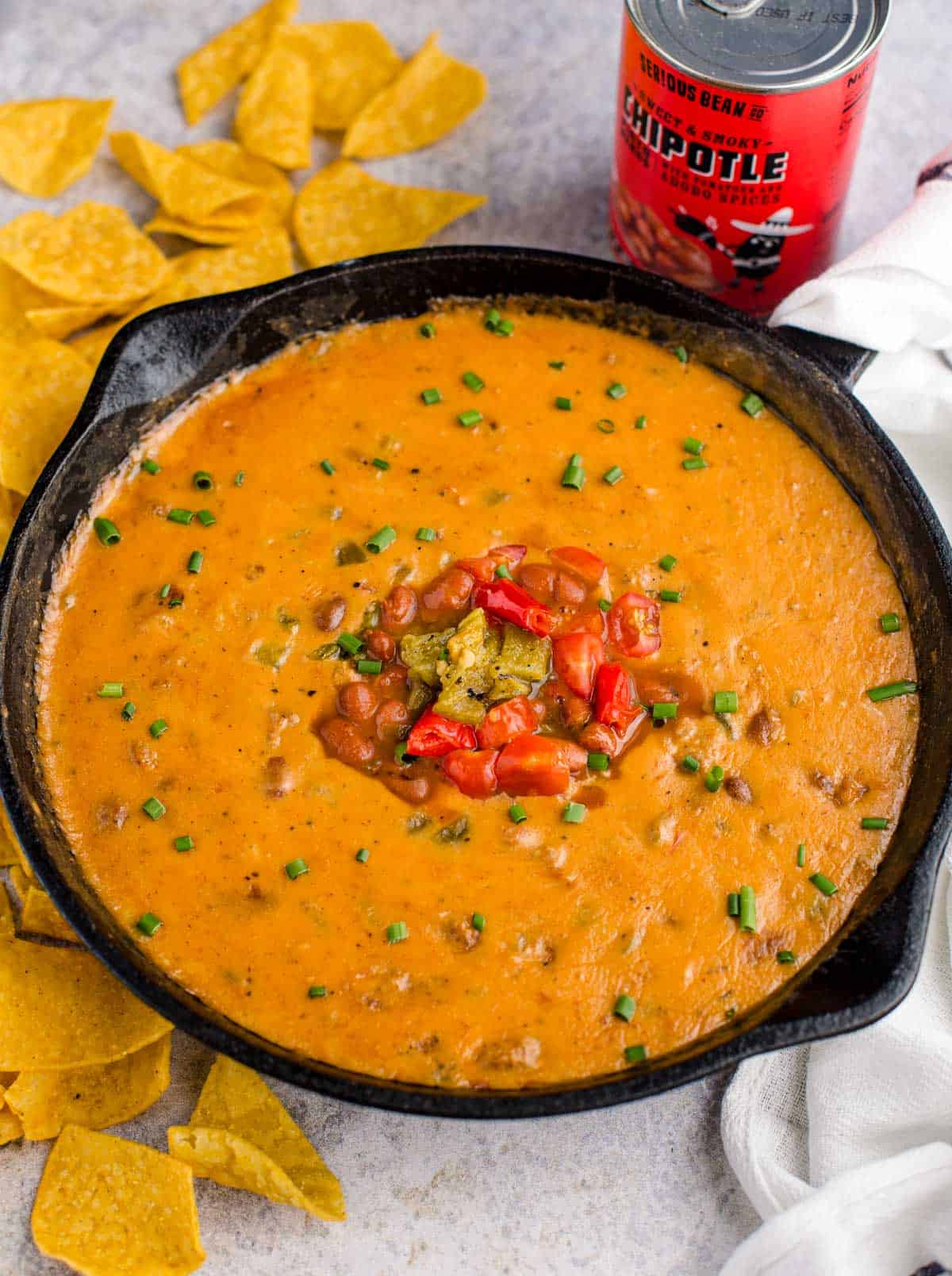 Smoked Fish Dip
This Smoked Fish Dip Recipe will rival some of the best restaurants in the country, but cooked in your backyard. We use white fish (like trout or sole) that is slowly smoked, and then added to the citrus and tangy base, and serve with taro or sweet potato chips.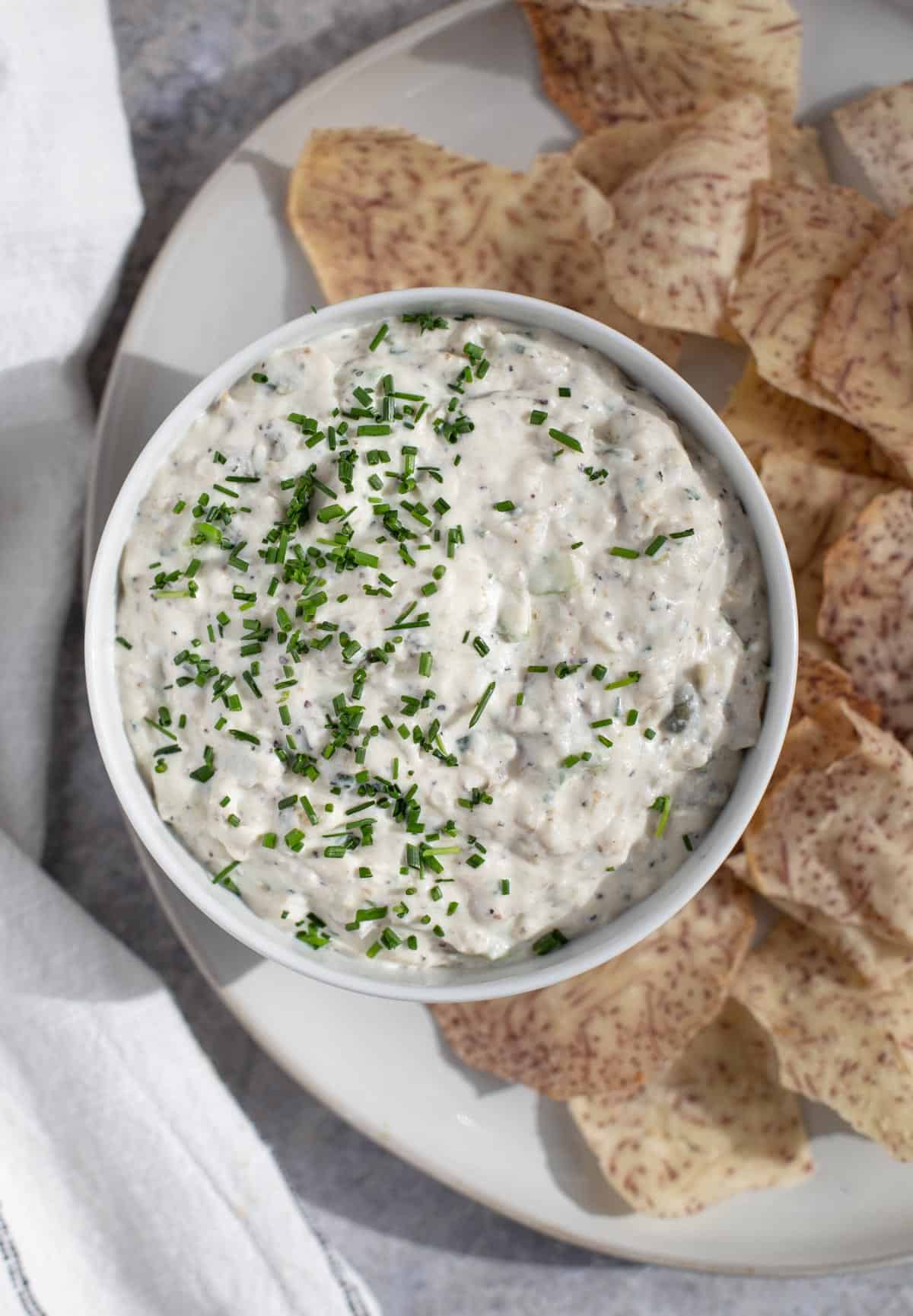 BBQ Classics for Game Day
I like to call these three classics "The Holy Trinity" of BBQ. Brisket, Ribs, and Pulled Pork!
Smoked Brisket
Go big or go home!
I'm just kidding. But seriously, if you smoke a brisket for game day, especially this recipe, you'll have the party people will be talking about for decades! Find the best Smoked Brisket recipe and tutorial right here!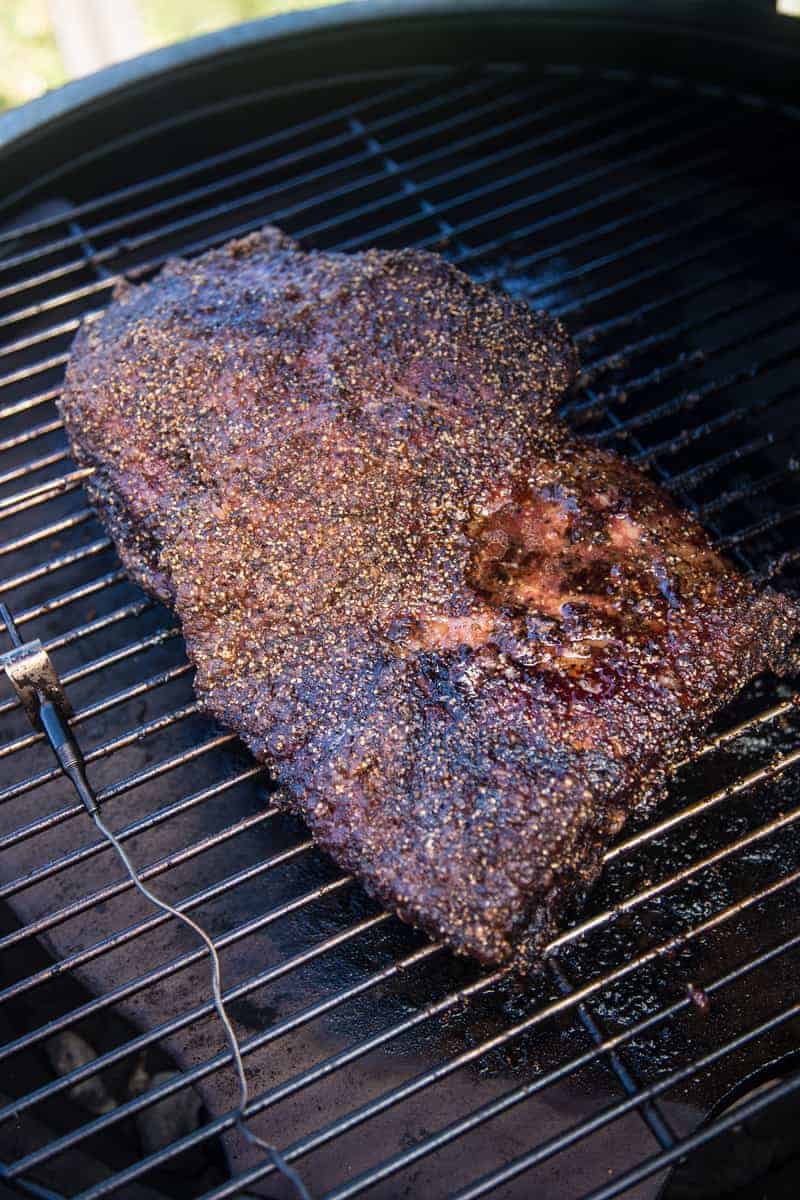 3-2-1 Smoked Ribs
For Game Day Recipes we've learned a thing or two about different styles of ribs from competitions and catering we've done. Do you prefer salt and pepper or sauced? The answer is yes yes yes! Find our tips on ribs and the recipe for 3-2-1 Smoked Ribs here.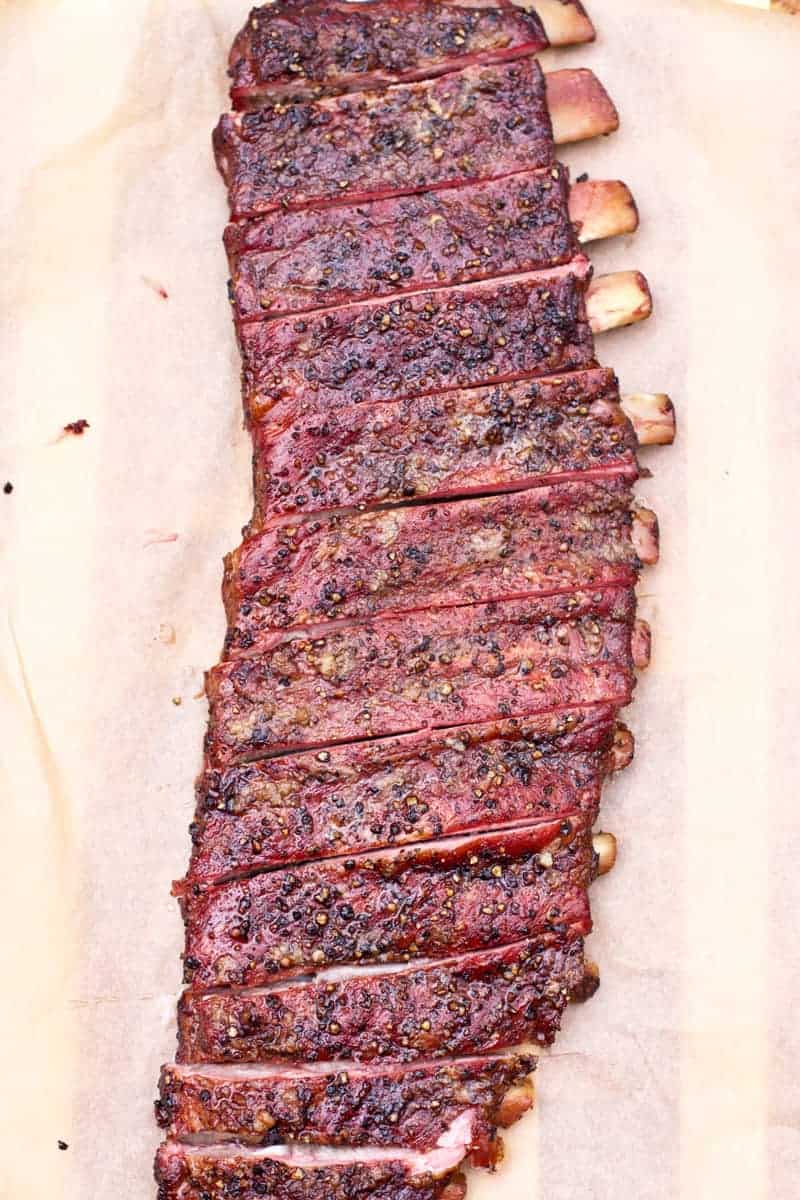 Smoked Pulled Pork (& Pulled Pork Sandwiches)
Read everything we've learned about smoking pork butt (shoulder) and making the best pulled pork sandwiches for a crowd? Find the recipe here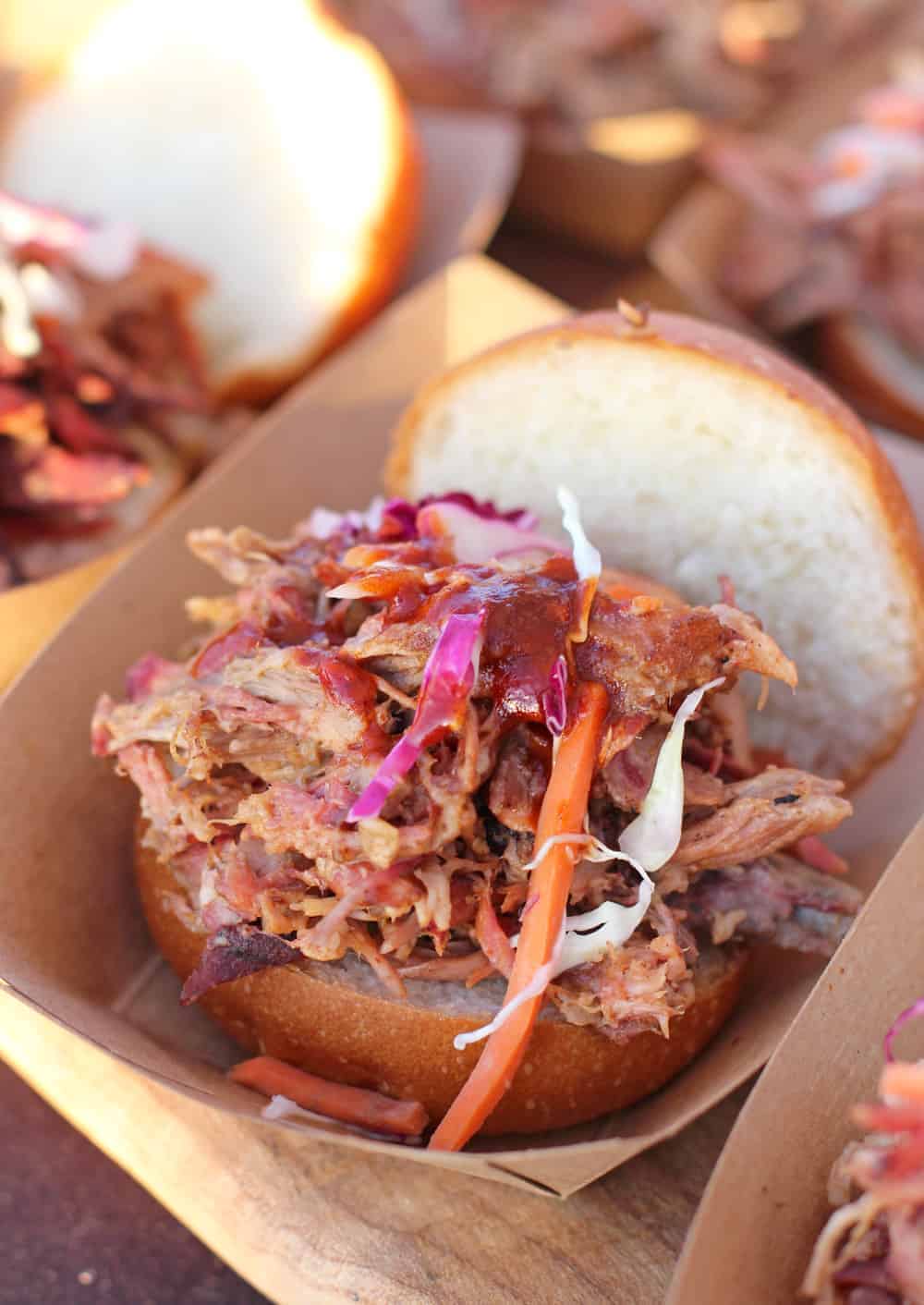 Jalapeño Popper Recipes
Smoked Jalapeño Poppers
These are the kinds of things food dreams are made of. Creamy, spicy, crunchy, and, of course, smoked! Smoked Jalapeno Poppers Recipe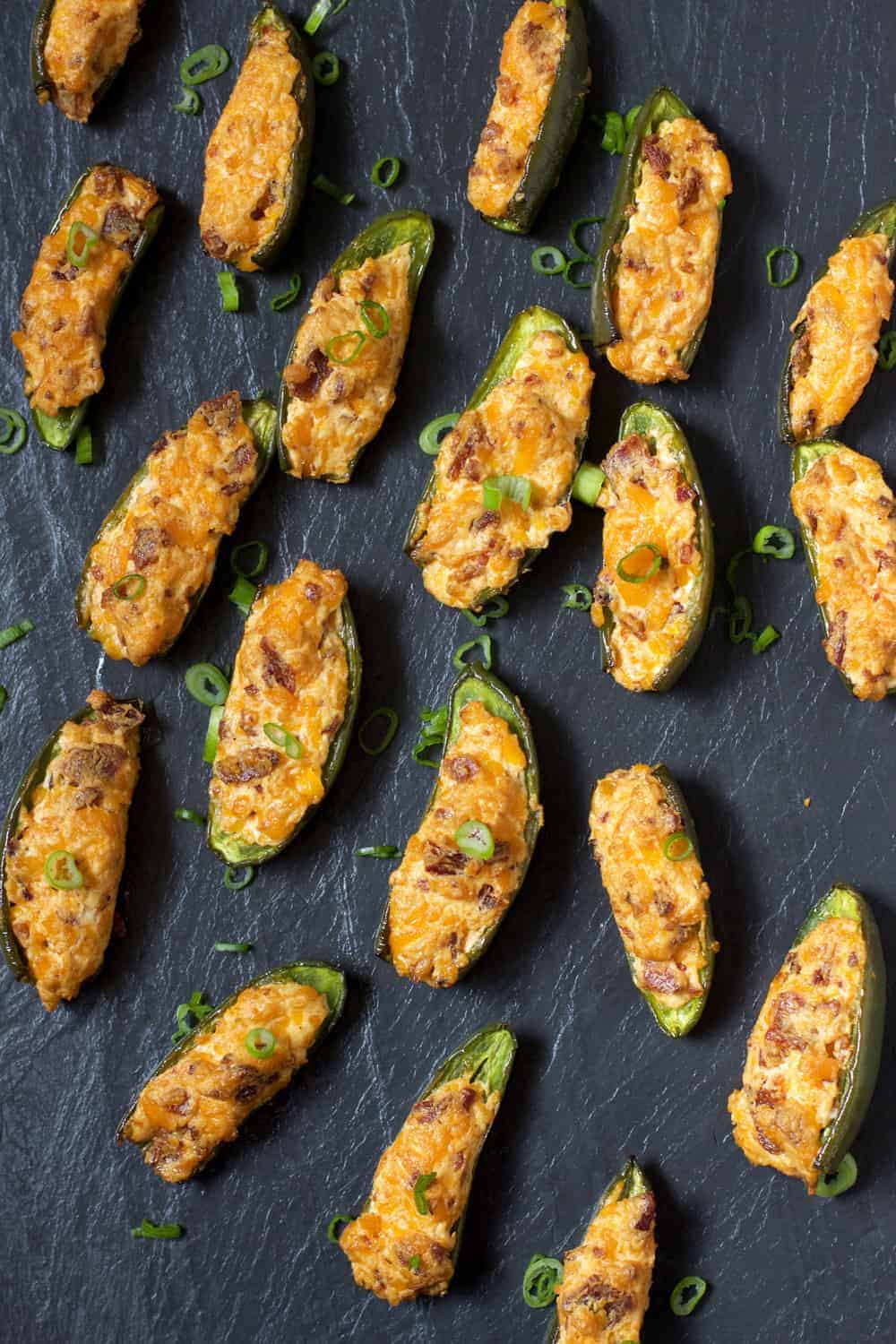 Grilled Buffalo Chicken Jalapeño Poppers
Because there's no such thing as, a.) too many jalapeño poppers at a party, or b.) too many "Buffalo Chicken" inspired game day recipes for this holiday. A spicy Buffalo chicken mix is used as a filling for these out-of-this-world poppers! Find Grilled Buffalo Chicken Jalapeño Poppers here!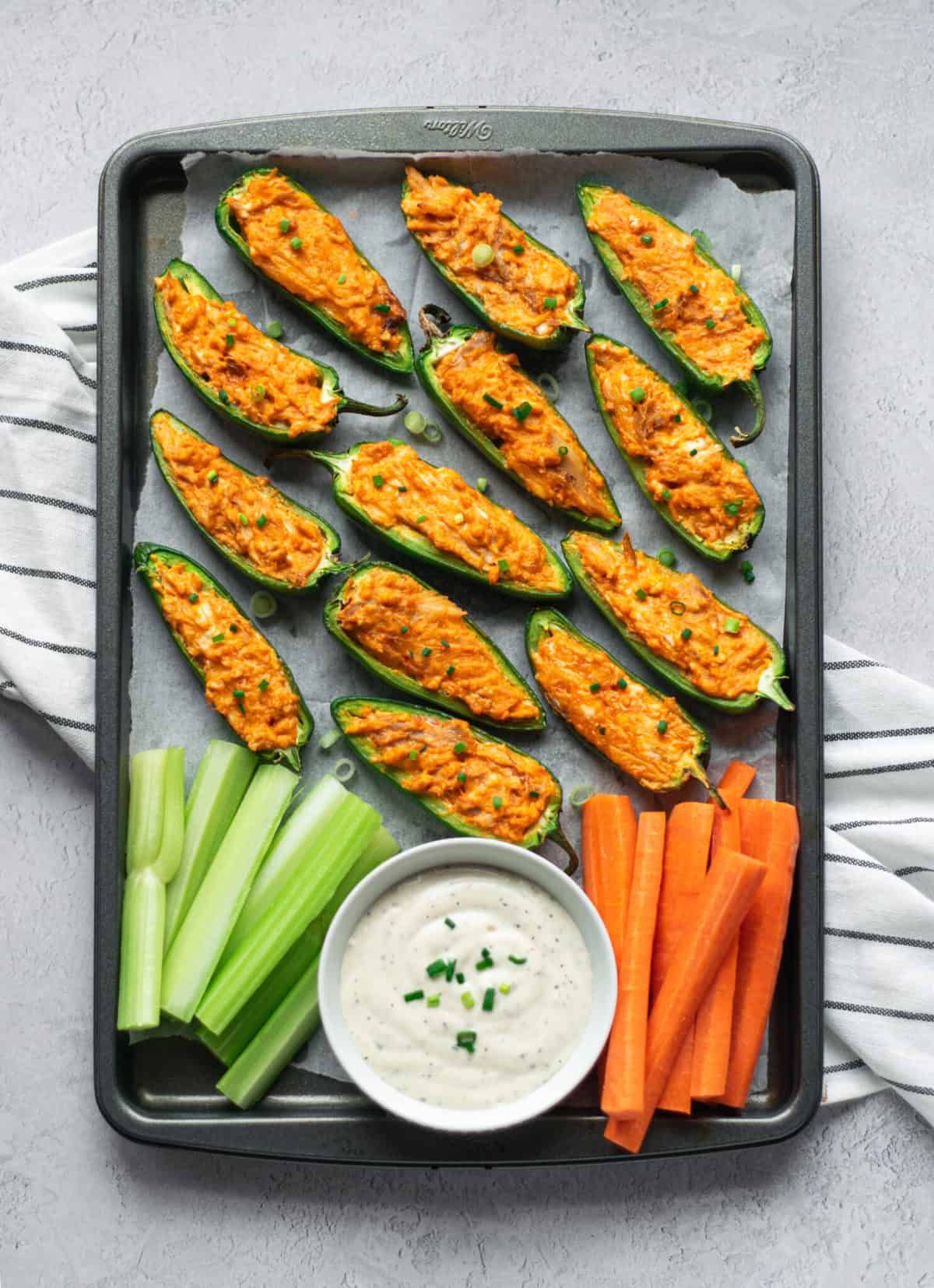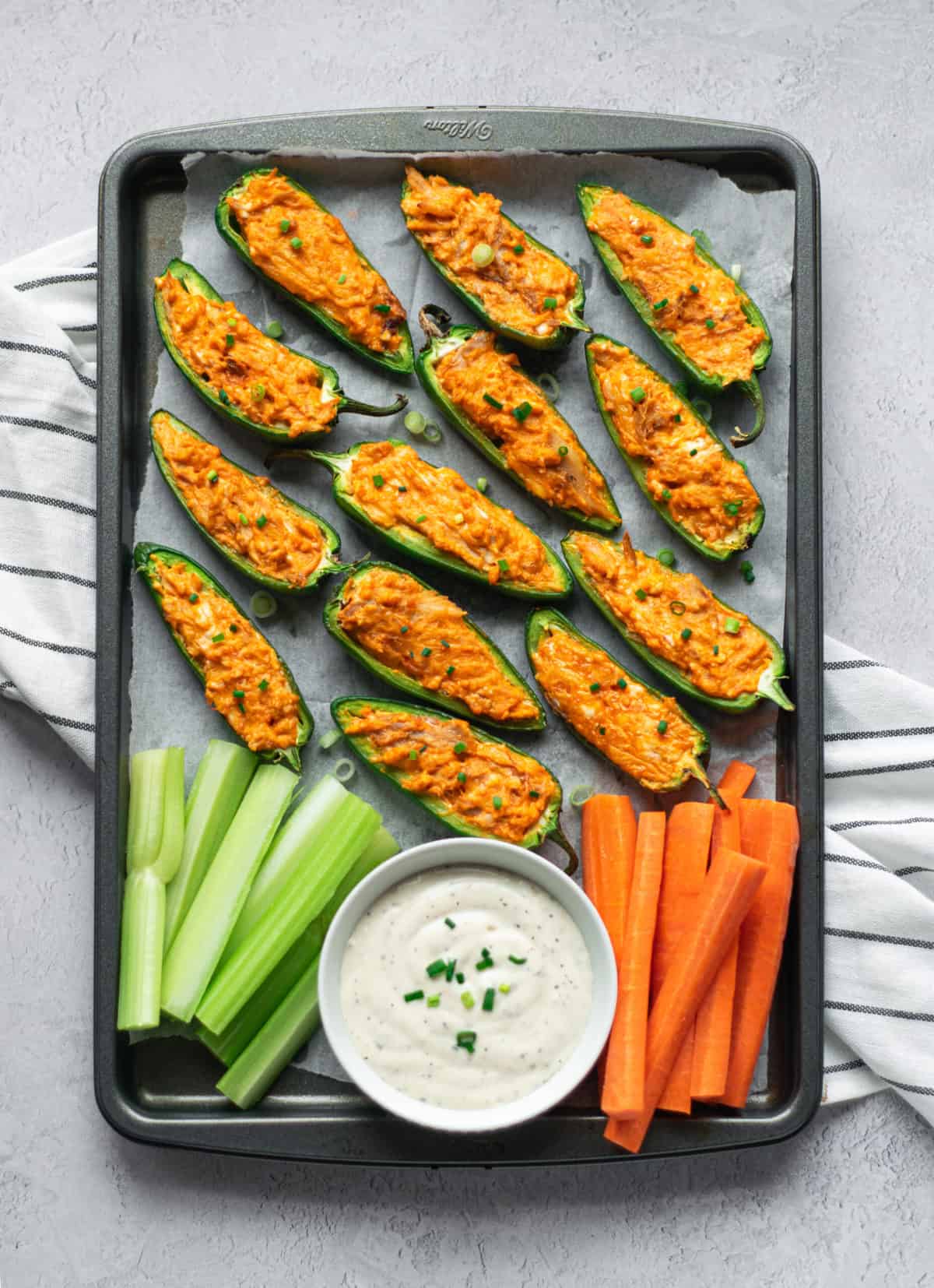 Grilled Poppers with Brie and Prosciutto
Grilled Jalapeño Poppers stuffed with Brie, Cherry Jam, and wrapped in Prosciutto are a decadent treat! It's as if the perfect cheese and charcuterie plate and jalapeños got together to create the ultimate summer appetizer. These poppers are cooked on the grill for a great smoky twist resulting in a crispy, creamy, savory and incredibly flavorful appetizer for summer or as game day food.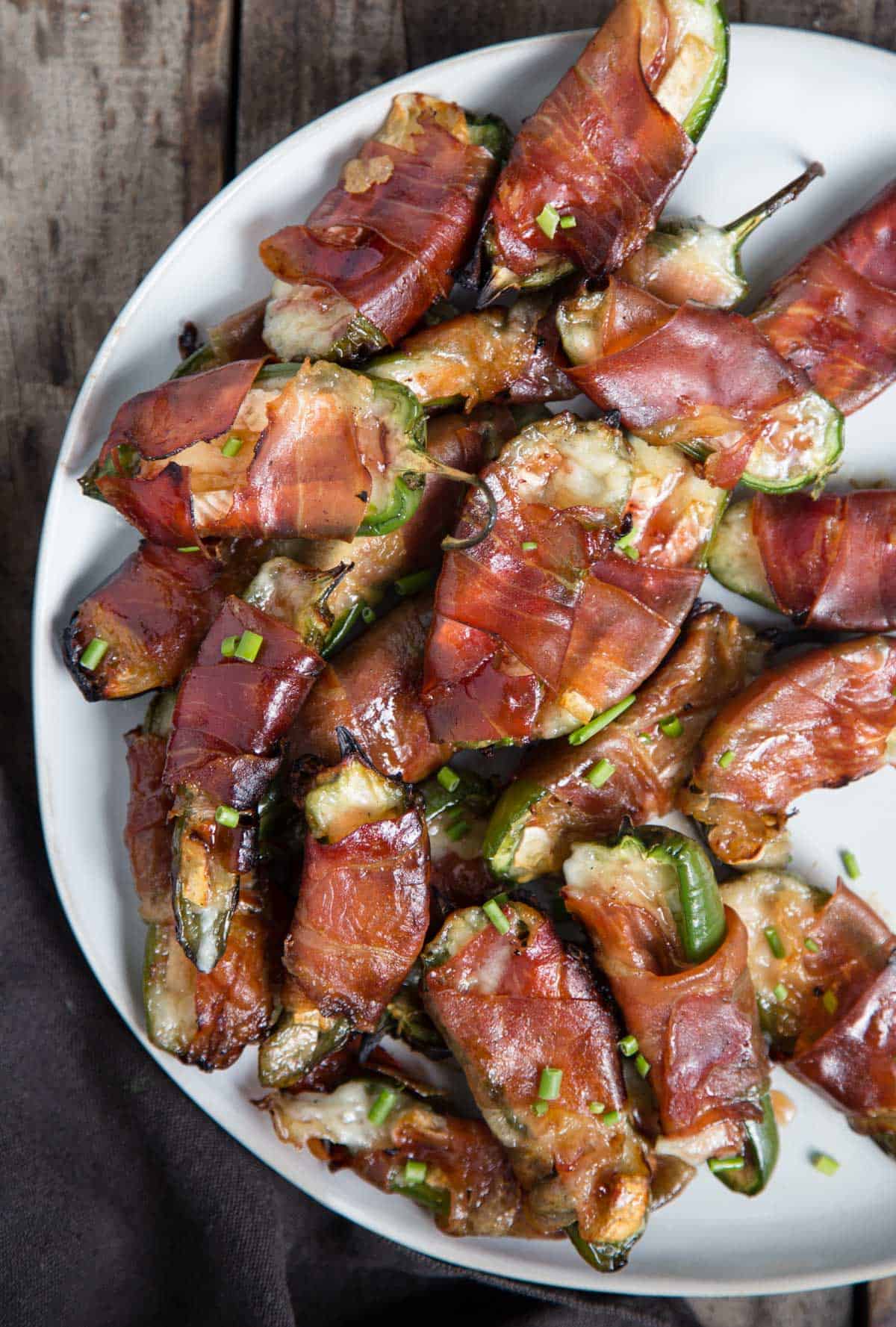 Salsa Recipes
Easy Blender Salsa
This salsa is neither smoked nor grilled, BUT you've gotta have a wide range of salsas and guac options at your party. And this one has never failed, ever. 30+ years and still going strong, this salsa has won the hearts of everyone it has encountered. And you'll never guess the secret ingredient. RECIPE HERE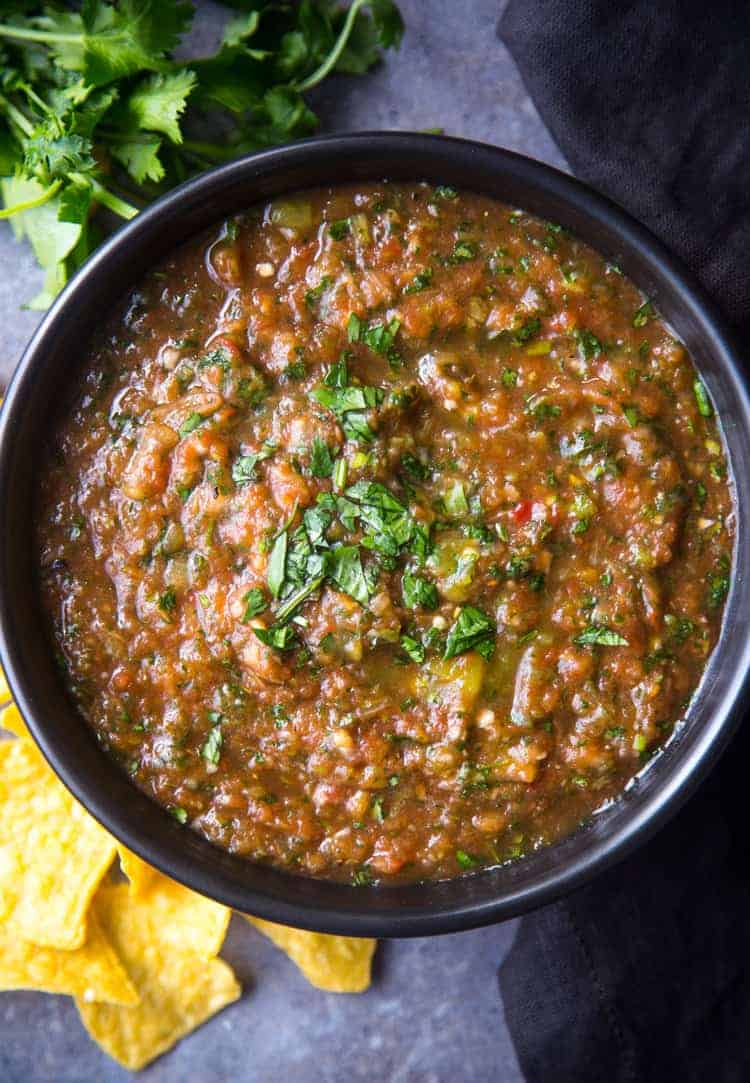 Fire Roasted Grilled Salsa
Fire Roasted Tomato Salsa is an easy way to add fire roasted flavor to your next backyard cookout. It's the perfect game day recipe for those fresh summer tomatoes and peppers. Simply char and roast the ingredients on the grill, add to a blender, and enjoy. This salsa recipe is easy to make or modify, and is vegetarian, gluten-free, dairy free, and no added sugar!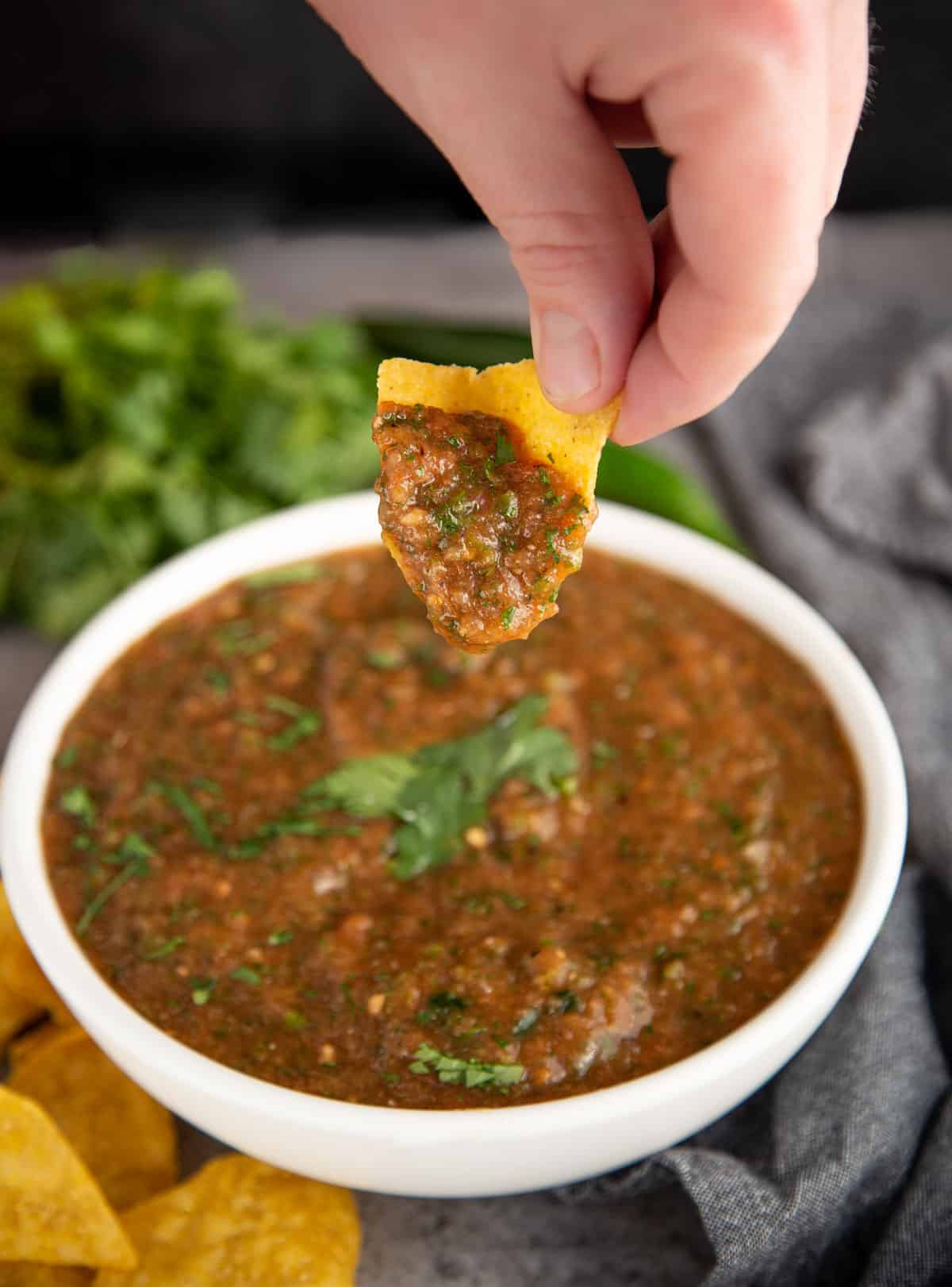 Smoked Tomatillo Salsa
If you're smoking tomatillos for the guac you may as well throw on some extra for this salsa. For something different, yet deliciously smoky, try this salsa, made with smoked tomatillos, cilantro, and apple cider vinegar. Try it solo with chips, or served over smoked sausages. Smoked Tomatillo Salsa Recipe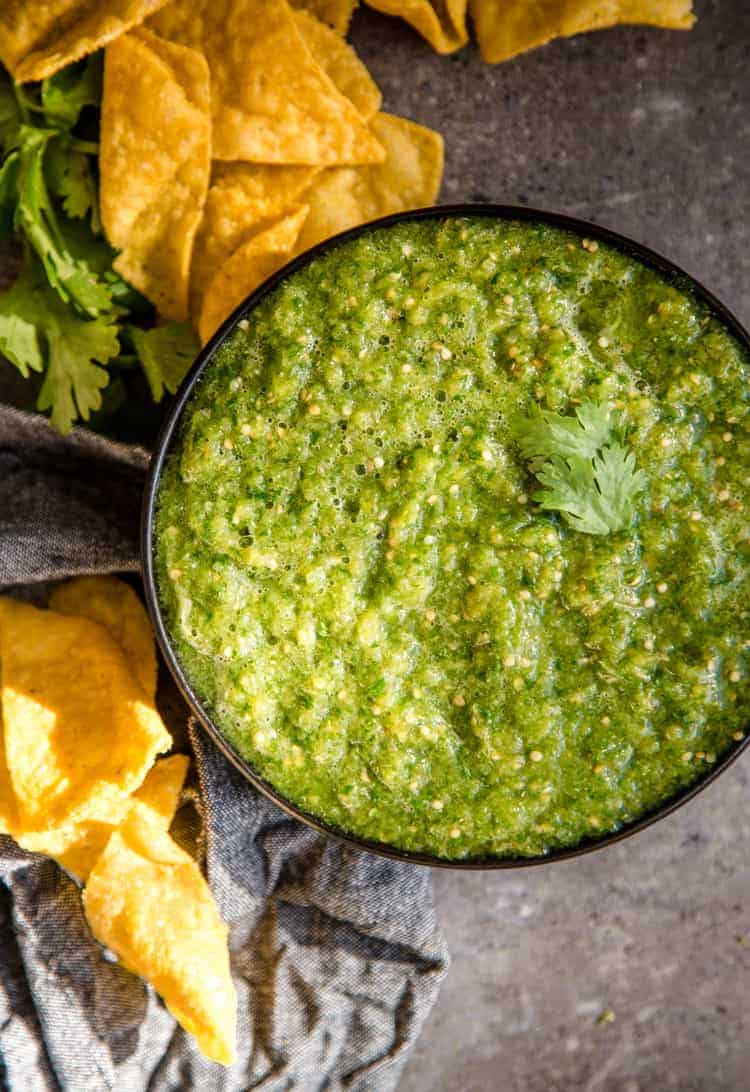 Slider Recipes
Sliders are perfect as game day food! Satisfying and slightly filling, but not too filling that you can't keep munching on all the other amazing recipes on the spread!
Grilled Buffalo Chicken Meatball Sliders
When you're craving a classic chicken wing but want to change it up a bit. We deconstruct a classic chicken wing and turn it into a flavorful meatball for sliders. A healthier alternative to fried wings! Try our Buffalo Chicken Sliders.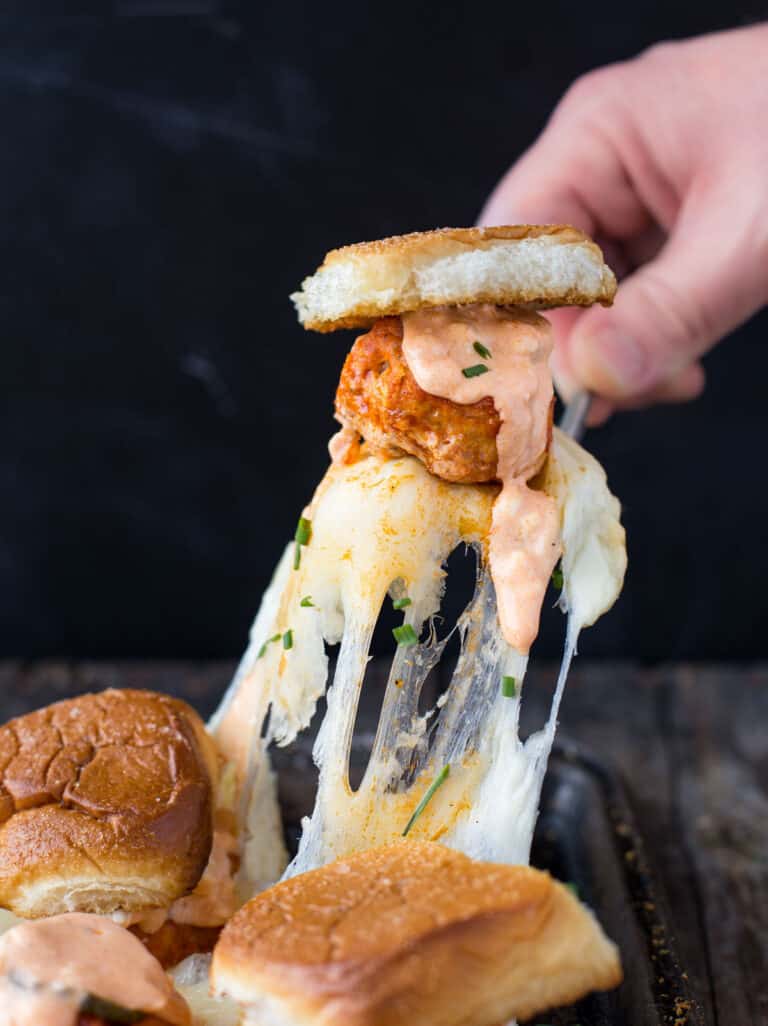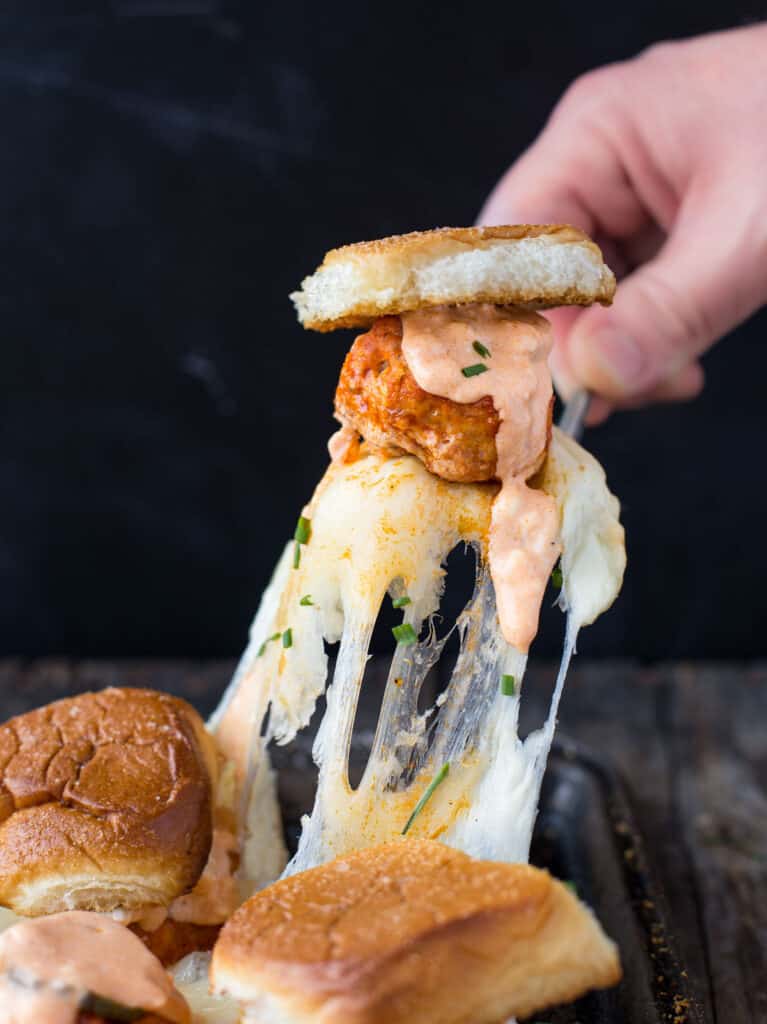 Meatball Sliders
Grilled Meatball Sliders are quick and easy way to get a family dinner on the table that everyone will love. Frozen meatballs warmed up on the grill and served as a slider with tomato sauce and provolone cheese come together in less than 20 minutes for a great weeknight dinner.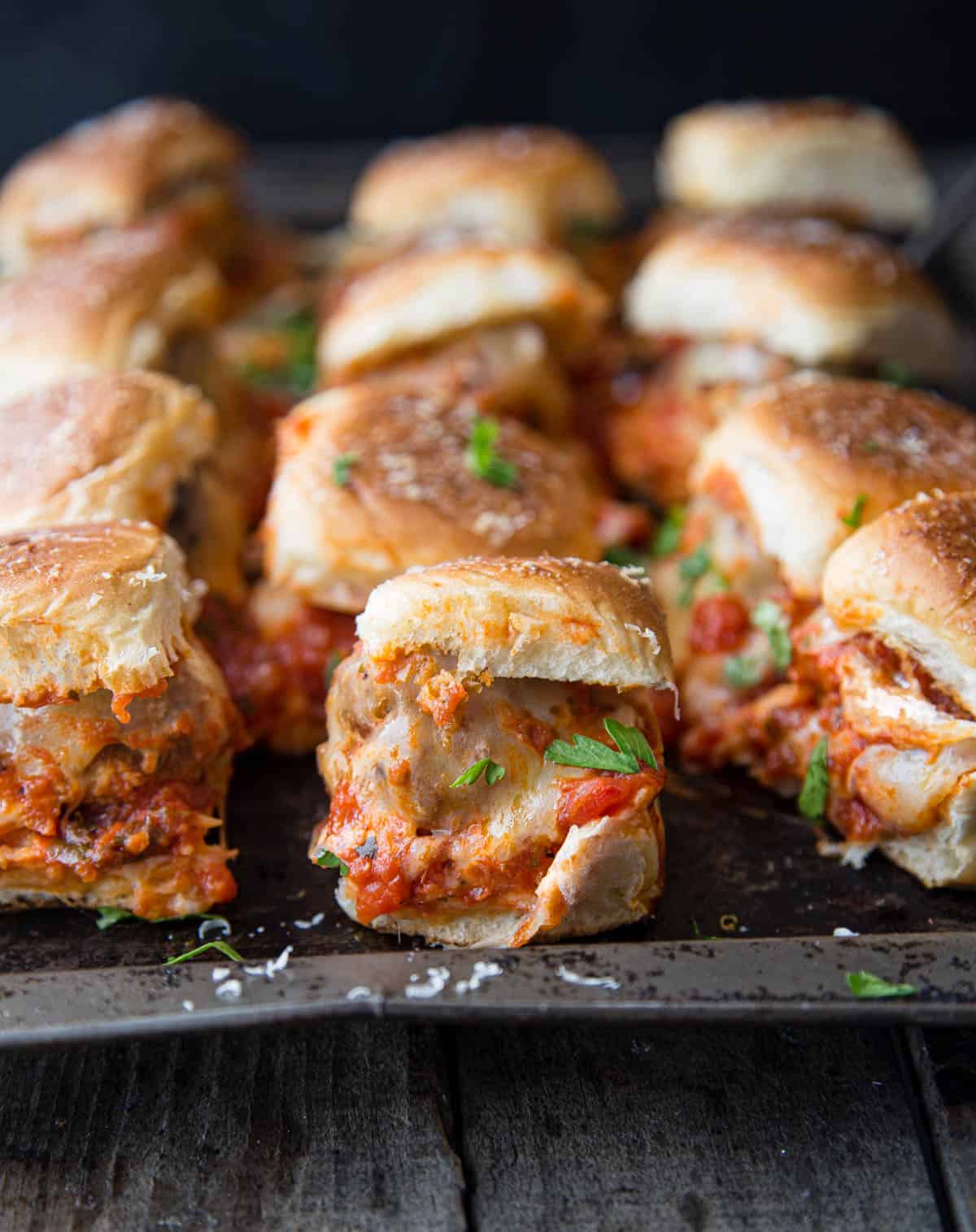 Smoked Chicken Sliders
Pulled chicken is one of the easiest ways to smoke and serve chicken for a crowd. Smoke a whole chicken (or a chicken cut up into quarters) and then finished as sliders is the ultimate Easy Pulled BBQ Chicken dish.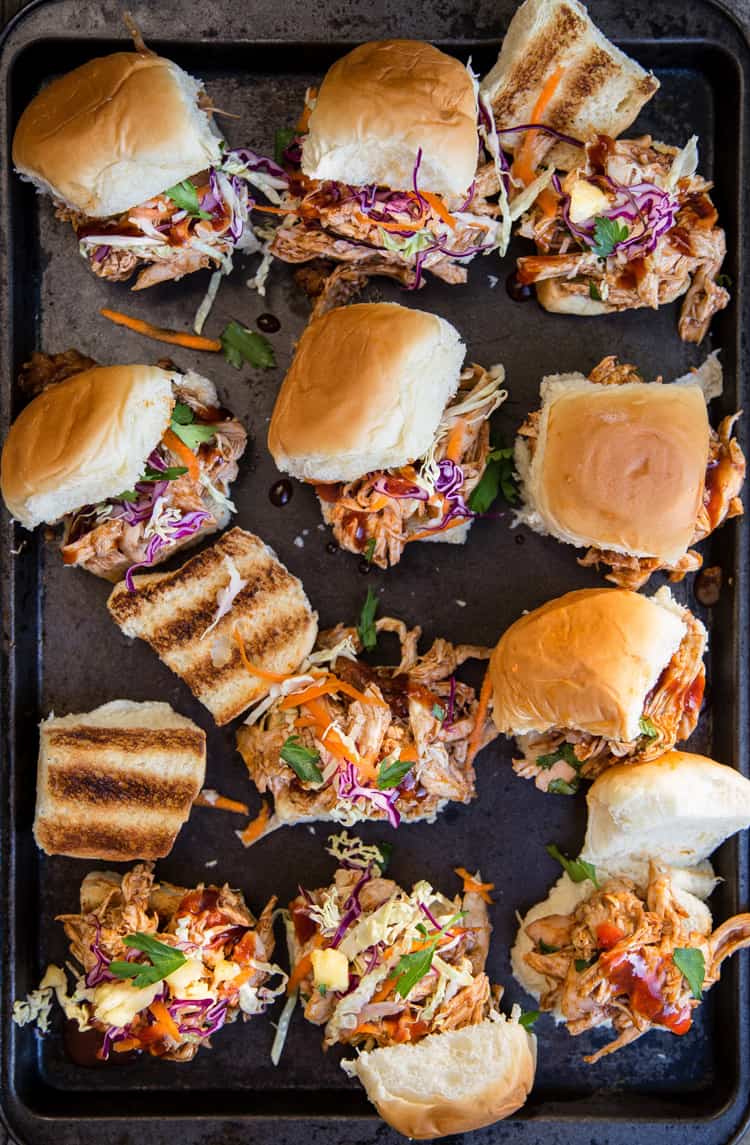 Finger Foods and Other Big Game Appetizer Recipes
BBQ Stuffed Meatballs
These smoked meatballs are stuffed with gooey mozzarella cheese, slowly smoked on the grill, and then finished with a BBQ sauce glaze. The ultimate game day food or appetizer for your next gathering.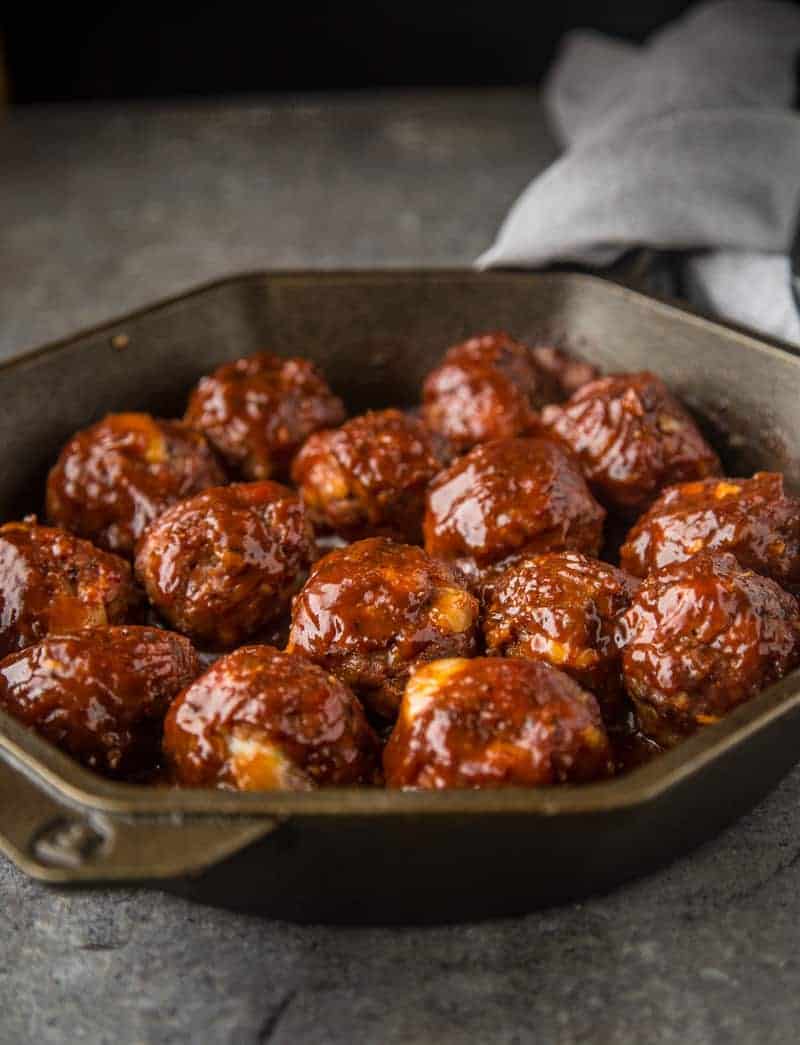 Smoked Pulled Pork Nachos
If you're going through the effort to smoke a pork shoulder for those pulled pork sandwiches (from above) you may as well go all the way and make the ultimate Pulled Pork Nachos! You can even make a brisket version too!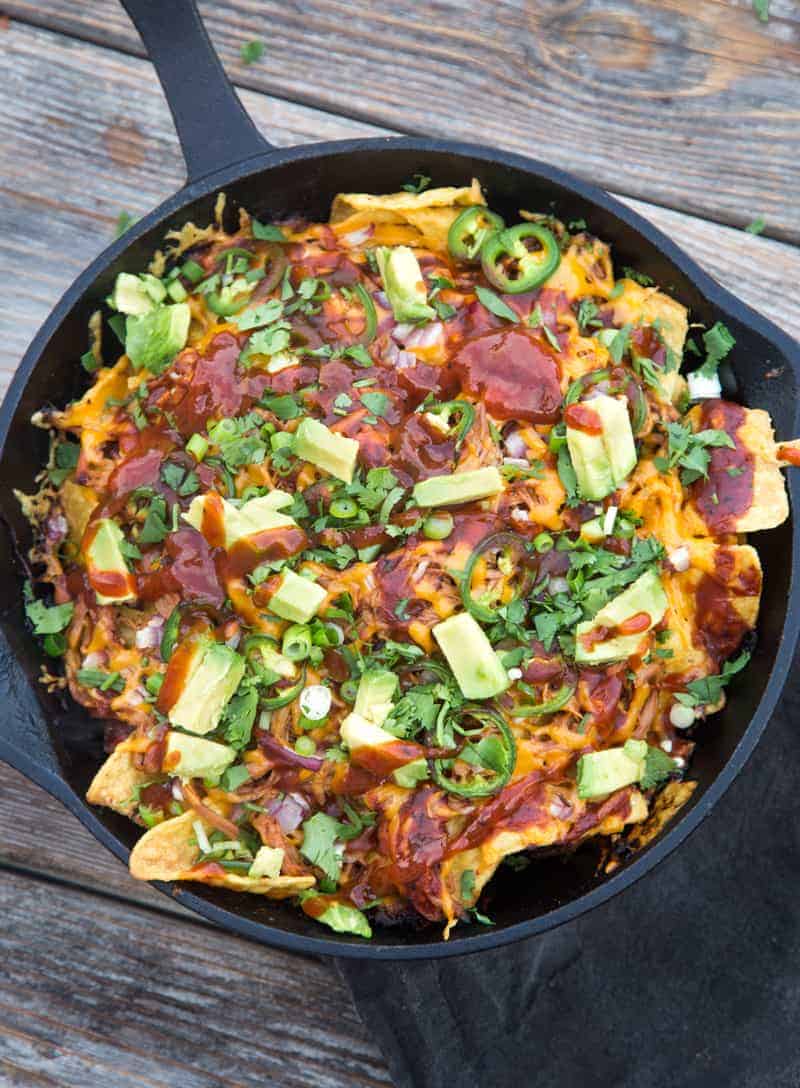 Brisket Nachos
These Award-Winning Smoked Beef Brisket Nachos are the perfect way to use up leftover brisket! Easy to make and crowd friendly, these are sure to become your new favorite appetizer!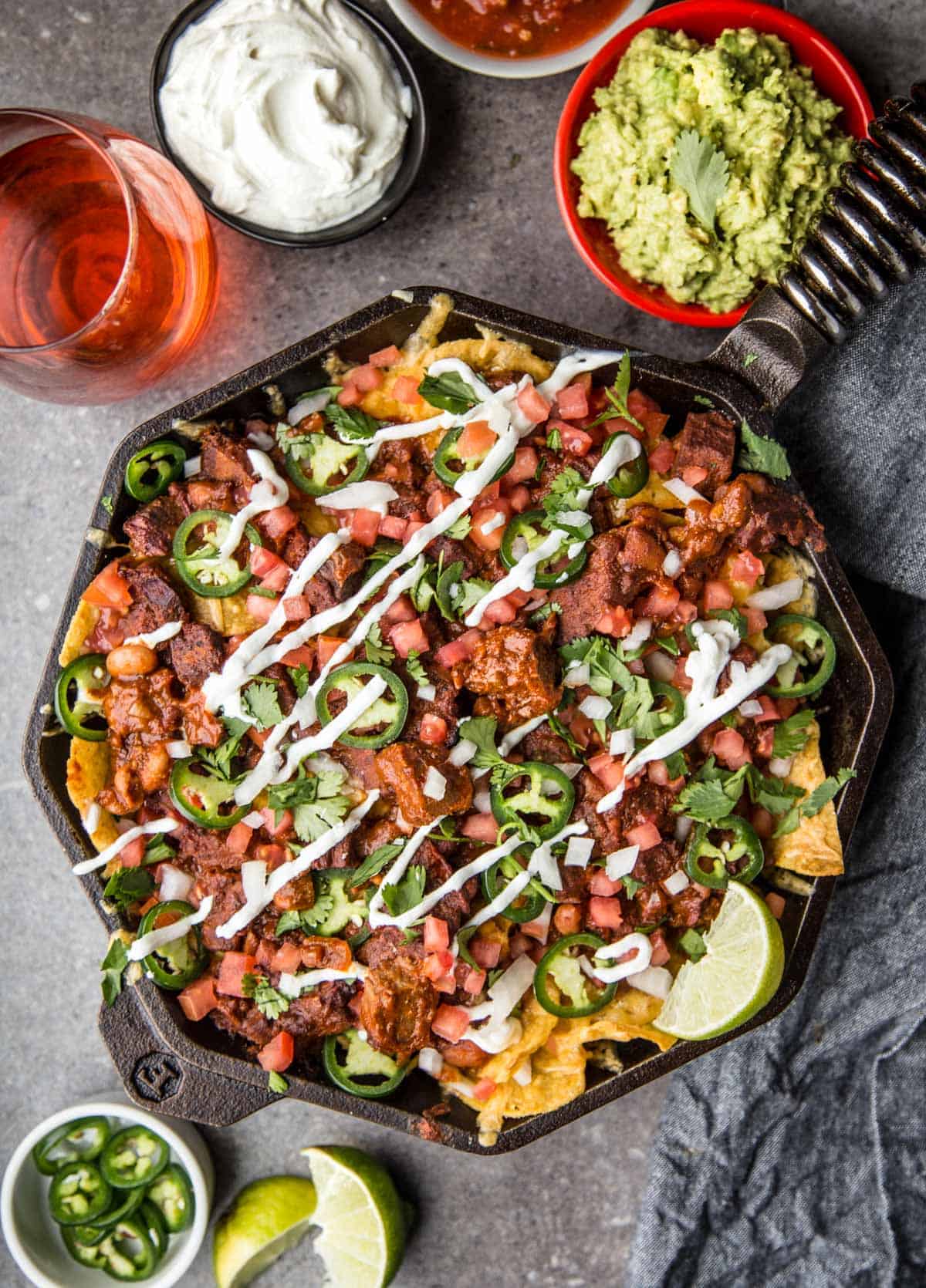 Steak Lettuce Wraps
These Grilled Steak Lettuce Wraps are made from tender steak bites marinated in a combination of Sake, soy, and ginger, and grilled on a skewer. Add pickled carrots, and some fresh veggies for a savory and delicious appetizer or even a main meal!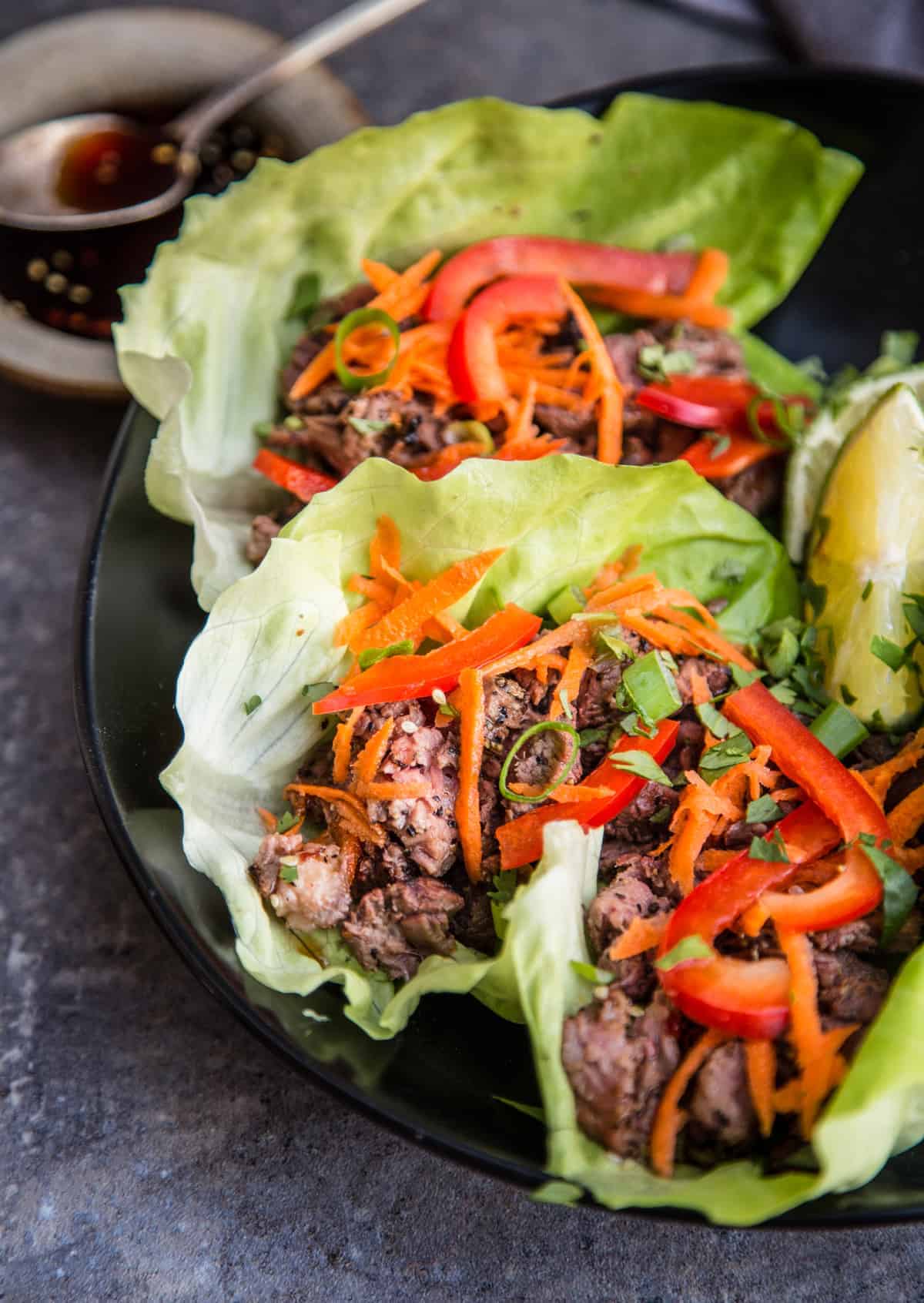 Smoked Deviled Eggs
Smoked Deviled Eggs make for an amazing appetizer and pack a mouthful of flavor. Make hard (or soft) boiled eggs in advance and finish on the smoker for an amazing smoky twist on a classic game day recipe.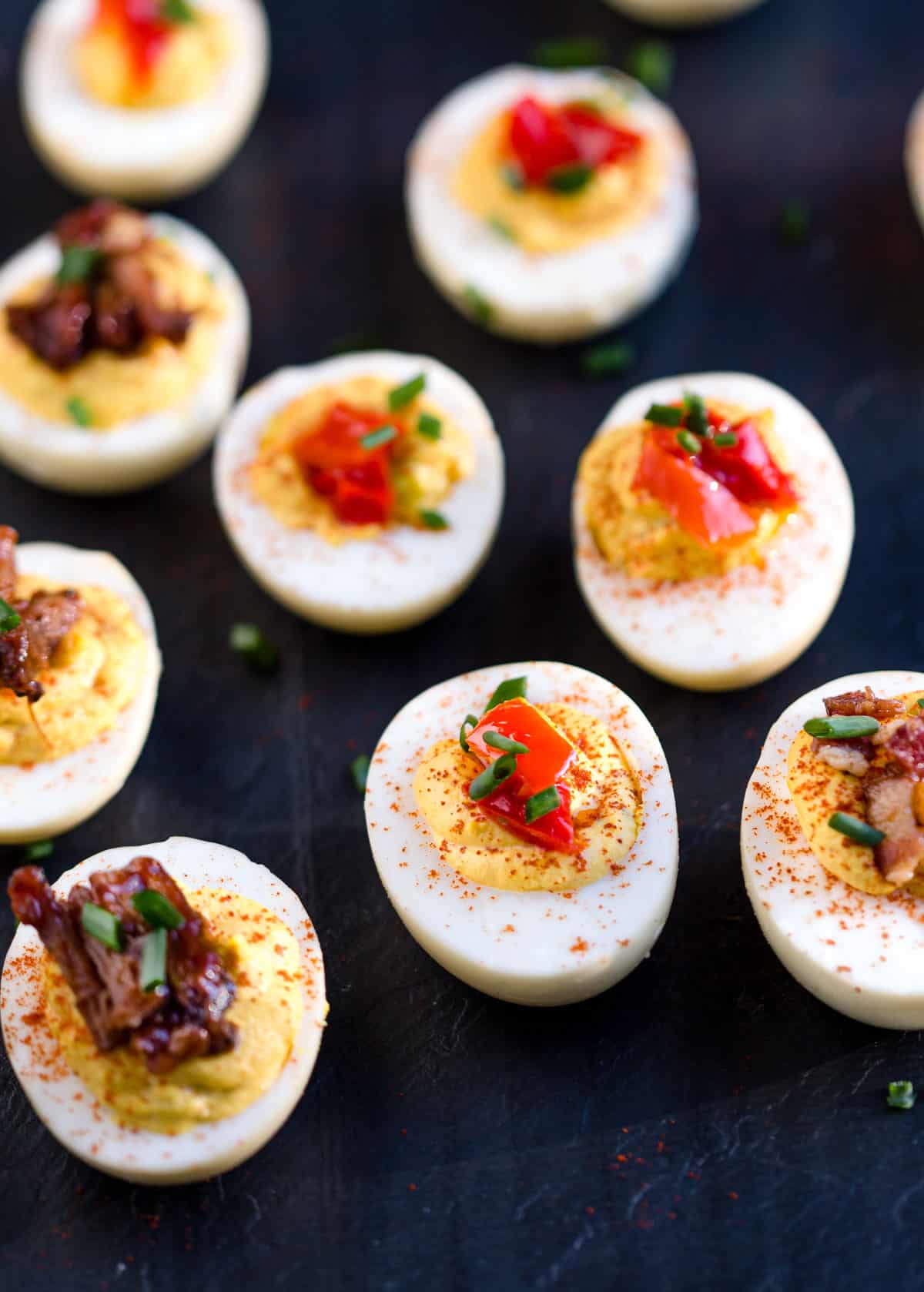 Main Dishes for the Big Game
Smoked Meatball Sandwiches
These Meatball Sandwiches are hearty, smoky, and outstanding covered in marinara sauce and melted cheese. Oh yeah!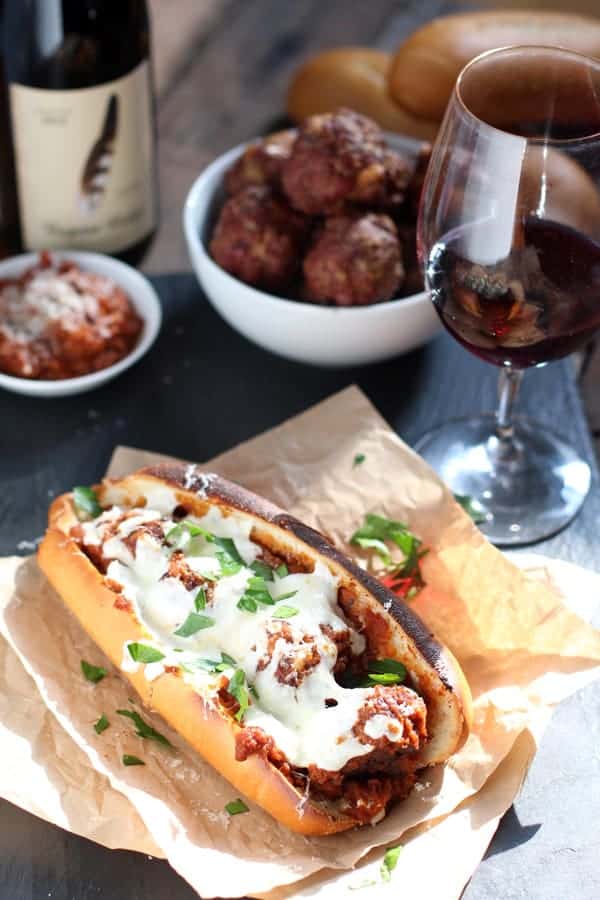 Or make the same meatballs golfball size and serve them appetizer style.
Smoked Brisket Chili
All good game day parties need some chili! And you need this recipe in your life. Smoke a brisket on Saturday, then make this chili on Sunday morning. Your guests will love you until the end of time. RECIPE HERE
Texas Style Chili
This classic Texas Chili Recipe has the fundamentals of an authentic Texas inspired meal. Meat (specifically chuck meat), chile, and beer. No beans, for all the bean haters.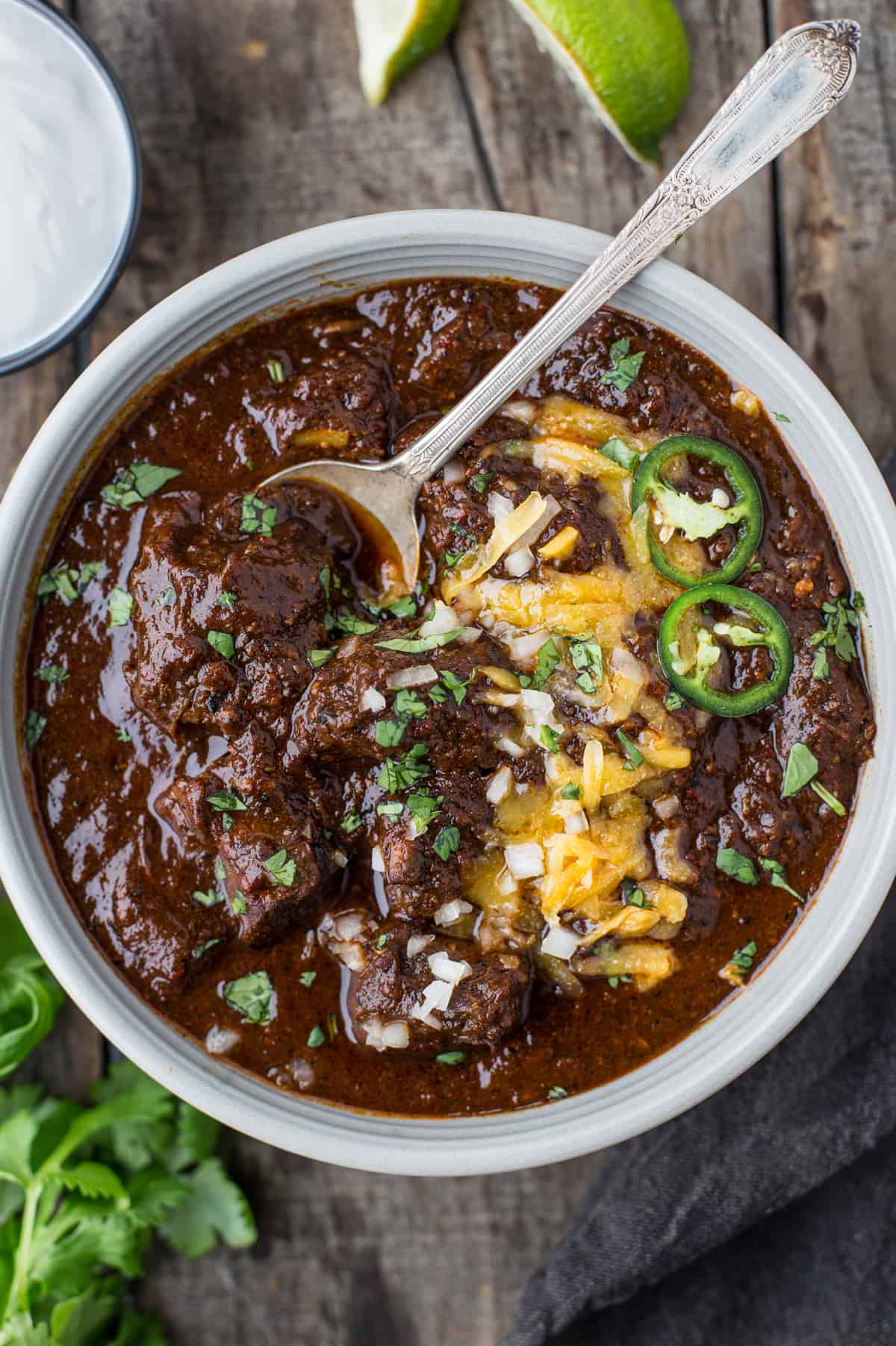 Grilled Chicken Lollipops
This Grilled Chicken Lollipops Recipe is about flavor and texture. We're grilling the chicken and then glazing with a Kansas City style BBQ based sauce with honey and Sriracha. The presentation is elegant and makes a great appetizer course.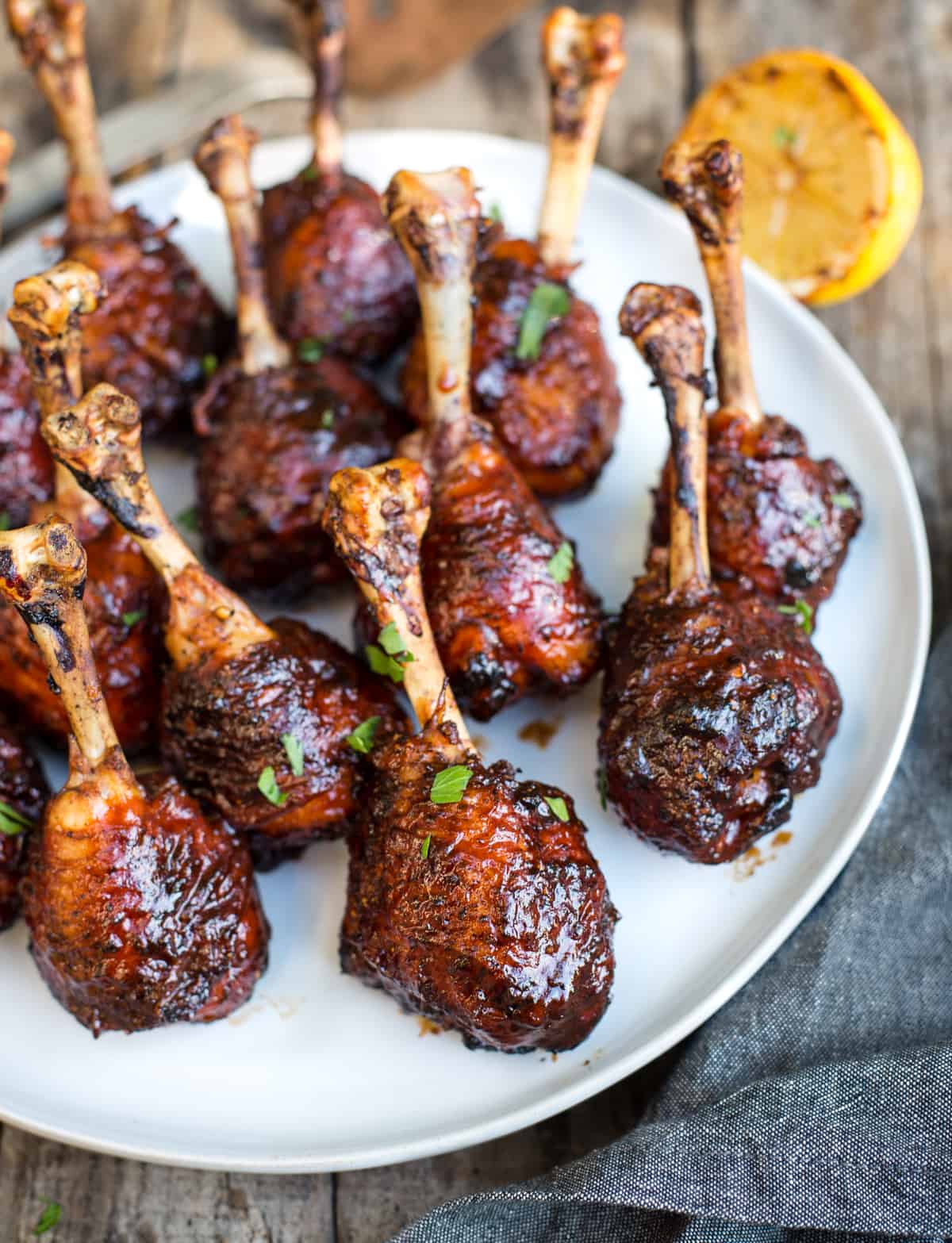 ---