AM Northwest had us back on!!!
That must mean they like our food, right?! I hope so because this time we went a step further and talked about football! Actually we talked about the best part about football… the food!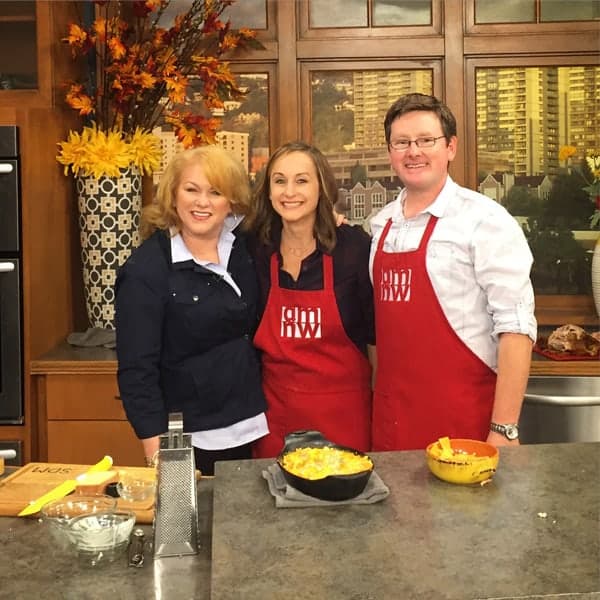 More specifically our favorite dish to bring to any football party. Or really any party for that matter. Even if that party is a party for two (or one) in the middle of May when there's no football to be found anywhere. Even if you're just snuggled up in your PJ's on a cold Sunday night sipping on rosé while watching The Walking Dead. This dip is IT!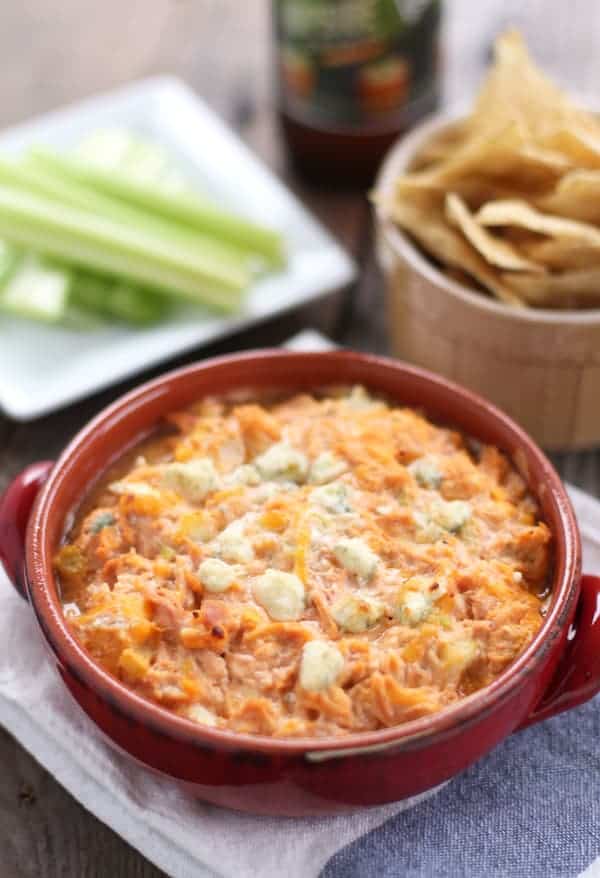 We were able to show the crew and many AM Northwest viewers the step by step instructions making this creamy, cheesy, chicken-y, and mildly spicy dip that tastes like all things Buffalo chicken wings.
Bonus: we used smoked chicken and smoked cheese to add a deeper layer of delicious flavor.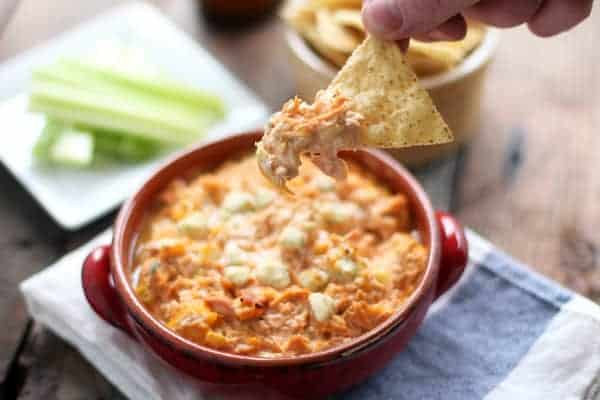 During the demo you'll also find out some fun facts, like:
Where and when the first hot wings were invented.
Where Sean and I ate on our very first date as an official married couple (hint: the answer lies in the line item above).
What I do to lighten up this dish.
Was this dish too spicy for Helen (the host), and will she ever allow us back on AM Northwest ever again?
And more…
Check out the segment below:
And thanks again so very much to AM Northwest for having us back on! We are so incredibly honored to share our food with you!
If you have trouble loading the segment here on this site, or if you are viewing from your mobile device, CLICK HERE to be transferred to the AM Northwest site.
You can find the recipe for Smoked Buffalo Chicken Dip here.
If you're new to the site, welcome! You can find out a little more about us from the first time we were on AM Northwest, here.
---
If you want to hang around and learn more I'd love it if you subscribe to Vindulge and have new posts delivered directly to your inbox. I promise we won't spam you with too much (I have twin boys and writing jobs outside of this blog that consume much of my time!).