A few weeks ago I had the pleasure of being one of the judges at the Cascadia Wine Competition, held at the historic Columbia Gorge Hotel in Hood River, Oregon. I'm always excited to be part of events like this to taste new wines I may have otherwise overlooked. It's also a great opportunity to meet new folks in the industry.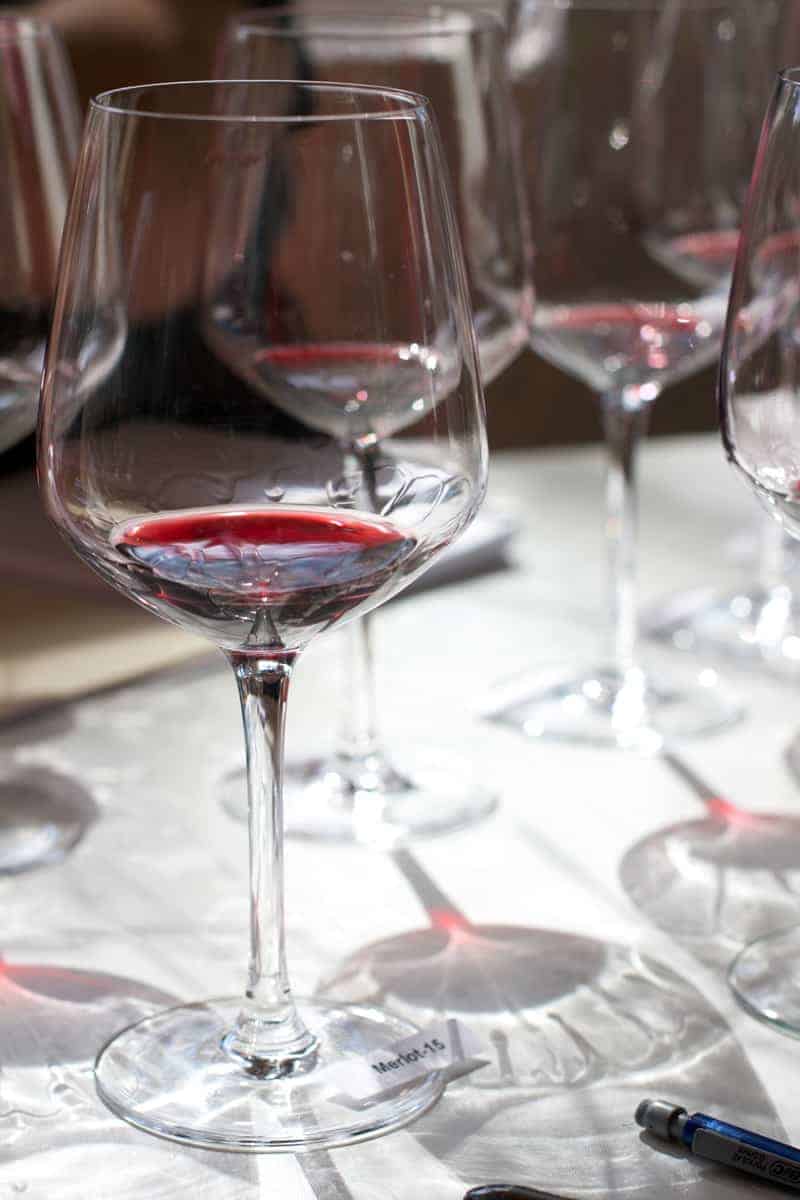 It's not always easy judging with other people who can often have vastly different palates, levels of experiences, and wine preferences. I've been a part of panels and judging situations where opinions were very different and one judge's preferences may have gotten in the way of a wine receiving a medal or not (read: heated arguments can happen… over wine!).
Not in this case. Phew!
For this competition, the 22 judges were assigned to a 4-person panel and remained in the same group throughout the duration of the three-day judging event. At first I was rather nervous about the idea of staying with the same group for all three days (in other competitions I've judged they have switched up the panel members each day, which is great if you're not too keen on all of the members), but after the first few flights I knew I was among a great group of folks. In fact, I really really enjoyed working with my fellow panel members! Our group consisted of a writer, a wine retailer, and two winemakers from different regions (BC and Idaho). We didn't always agree on the wine scores, but we worked well to discuss any discrepancies and come to a fair agreement on medals and we had a great time getting to know each other. This group rocked!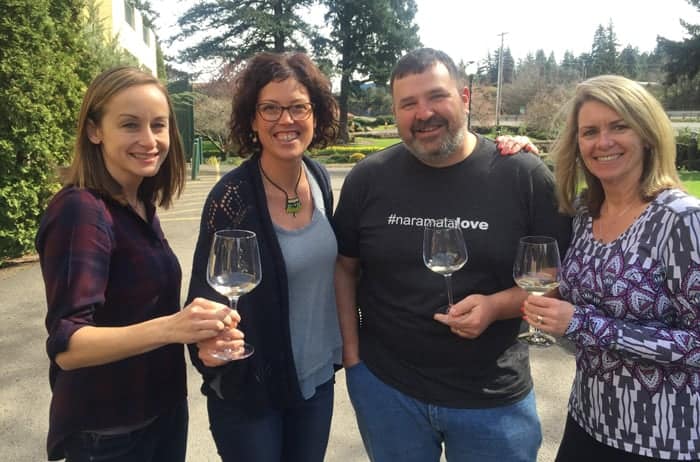 Our awesome panel members
I've mentioned before that judging a wine competition always makes for an interesting experience. And by no means is it a perfect system for evaluating wines, but most do their best to be fair and to give due recognition to some of the regions great wines. And fair this one was. One of the cool things Eric Degerman and Andy Perdue (competition directors) did was ask each judge to submit a few wines that we liked, but may not have received top scores. While many of these wines, called the "Judges Selections," may not have received the highest honors, they were definitely worthy of some love. You can read all of the Judges Selections wines over on Great Northwest Wine.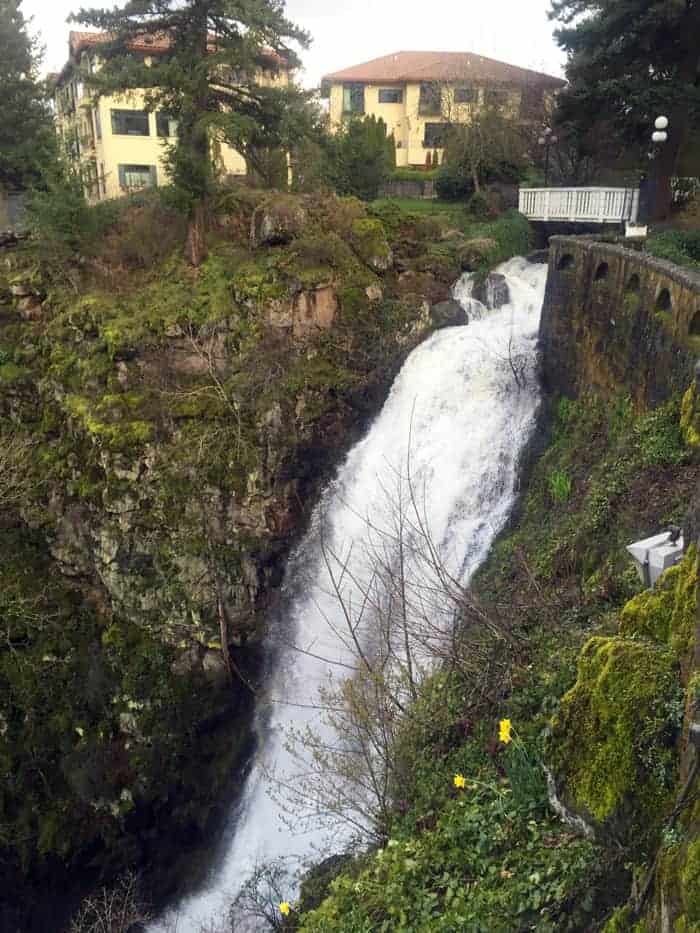 The Columbia Gorge Hotel
I'd have to say this was probably the most well run competition of this size I've judged in. There were over 1,000 wines entered (I only tasted roughly 200 of the entries). Everything ran remarkably smooth and super efficient, the volunteers behind the scenes (or rather the curtains, surrounded by that sea of wine), who worked their behinds off, remained cheerful and helpful throughout the entire event. Kudos to the entire team behind the Cascadia Wine Competition, and a huge congratulations to all the medal winners. There are some outstanding wines produced here in the Pacific Northwest! I'm so proud to call this place home.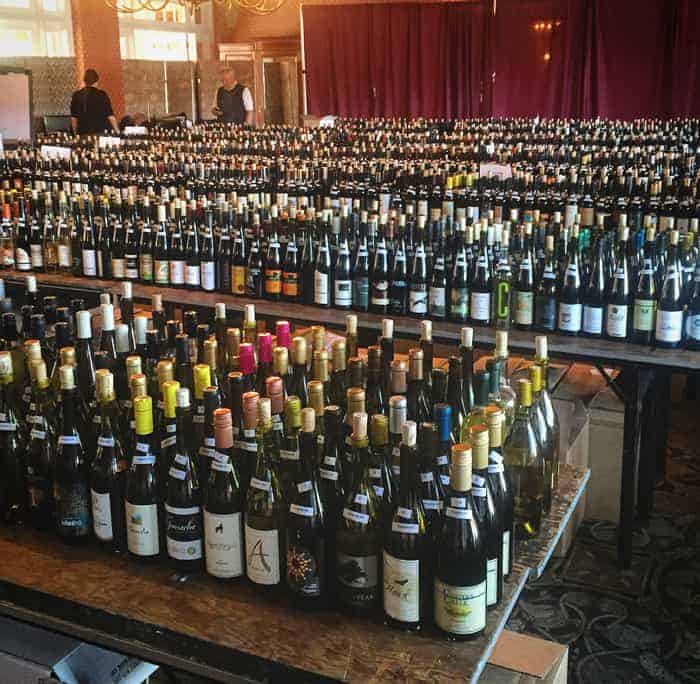 Ever wonder what a sea of wine looks like?!
A few of my top pics from the competition:
These aren't full reviews, mind you. While I took notes on the wines, they weren't the style of tasting notes I would usually publish here. They were wines, though, that I would happily seek out and share with friends, or my husband, or solo in my backyard while the kids are napping 😉
Palencia Wine Co. 2015 Albariño, Ancient Lakes of Columbia Valley, $18 (I loved this wine! Definitely looking to buy some for summer sipping) – Won Best of show/best white/gold medal
Smasne Cellars 2012 Cabernet Franc, Snipes Mountain, $44 – Double Gold
Ledger David Cellars 2013 Cabernet Franc, Rogue Valley, $29 — Gold and best of class
Barnard Griffin 2014 Chardonnay, Columbia Valley, $14 – Gold Medal
Harry & David 2014 Rosé, Oregon, $18 (tasty rosé!)— Gold Medal
Saviah Cellars 2013 Tempranillo, Walla Walla Valley, $38 – Gold Medal
JoieFarm Winery 2015 Pinot Blanc, Okanagan Valley, $23 – Gold Medal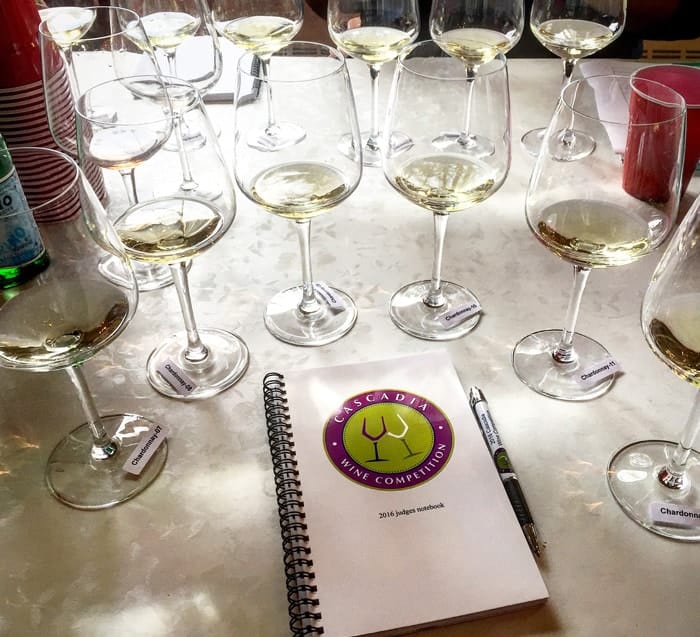 And a few of my contributions to the Judges Selections:
(wines that didn't necessarily receive gold medals, but stood out)
Bitner Vineyards 2014 Riesling, Snake River Valley, $17
L'Ecole No 41 2014 Chardonnay, Columbia Valley, $25
Tightrope Winery 2014 Syrah, Okanagan Valley, $35
Kennedy Shah 2013 Reserve Tempranillo, Rattlesnake Hills, $42
Jacob Williams Winery 2013 Pinot Noir, Columbia Gorge, $30
Robert Karl Cellars, 2013, Merlot, Horse Heaven Hills, $24
View of the Columbia River from the Columbia Gorge Hotel. Sooooo peaceful!
You can see the rest of my selections, as well as those from several of the other judges, here.
For all of the competition results click here.
---
Thank you so much to Eric Degerman and Andy Perdue for inviting me to be a part of such a great event.