If you're here for BBQ recipes, you won't find any today. But I promise you we have some exciting new recipes and videos coming up next week. Today is all about our big move. So if you're ready to sit down with a cup of joe and see a ton of pictures, continue on…
I've mentioned before that we moved this summer. Several people (well actually every single person we know) have asked what sparked the move. Why would we leave our awesome house, in the most wonderful neighborhood, filled with the greatest neighbors and friends, in one of the coolest cities in the country?
Well this explains why.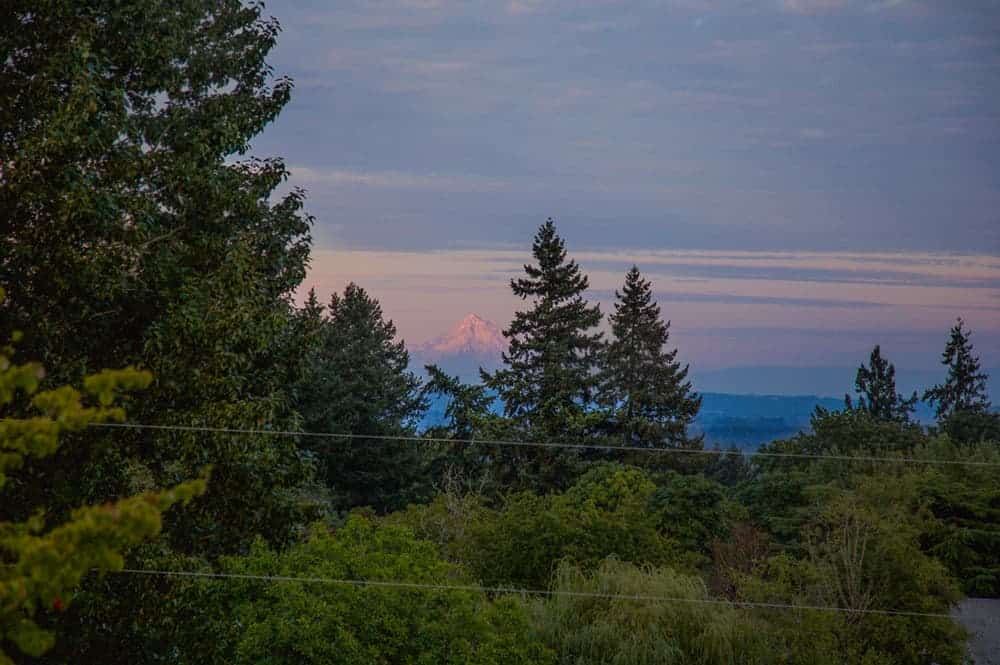 I want to stress that we truly did live in an incredible neighborhood in Portland — the best actually — and had even better neighbors. But something was missing. The more and more we were doing events in wine country through our sister catering company, Ember and Vine, over the last couple years, and the more I was writing about wine country through my freelance articles, the more and more we were having constant conversations about moving "to the country" to be closer to everything.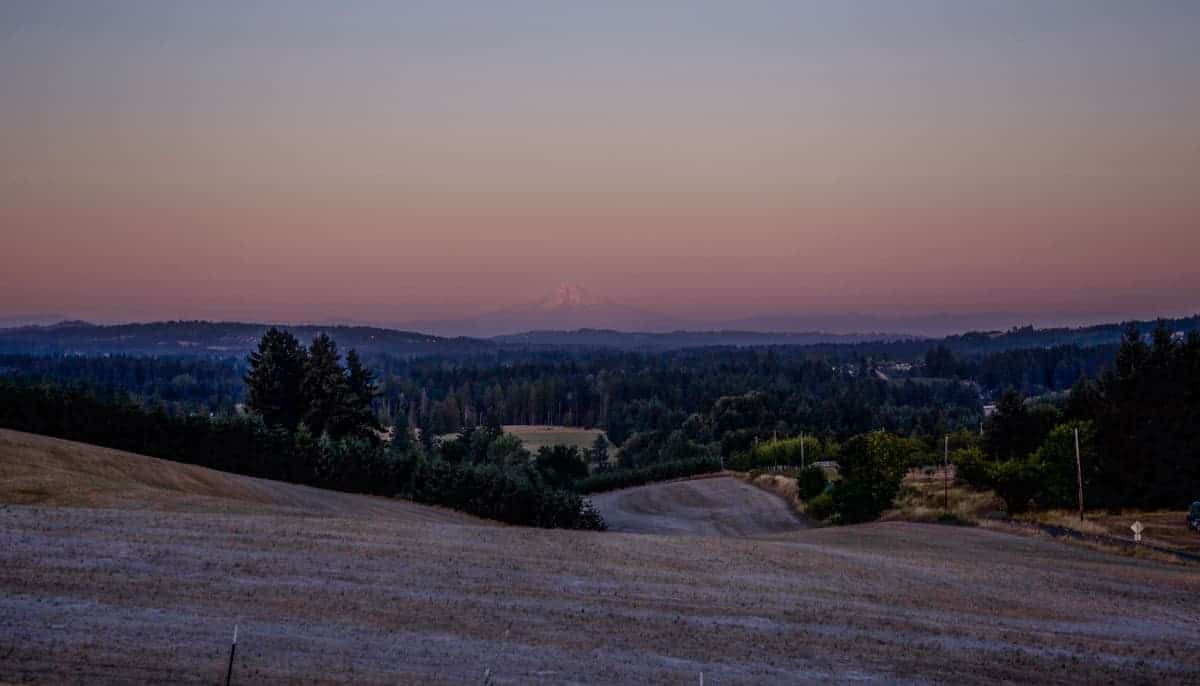 It seemed like just a fantasy at first, just something we were throwing out there as a "one of these days" things like a lot of people do. Until we got a realtor, you know, just to see what was out there. Then everything happened, and it happened incredibly fast. We did take our time in the beginning, discussing what we were looking for, what we did and did not want, and saw dozens upon dozens of homes. But when you see the one, you jump (at least in this market).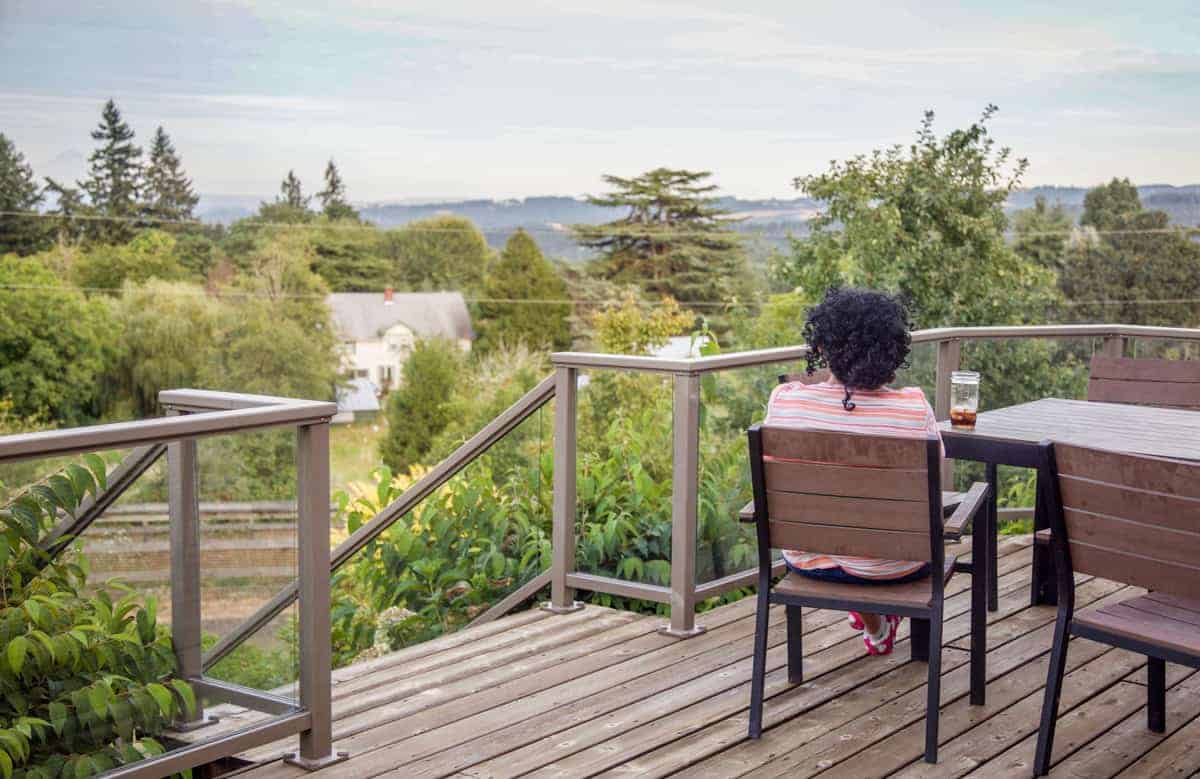 My mom, enjoying the views from the deck.
Me? I had one and only one priority in our search for a new home. I wanted my own bathroom! You would too if you had to share one with three boys (two of whom are still learning to aim. Gross!). The hubby on the other hand, well, he was aiming for something bigger than just an additional bathroom. He had his eye set on land.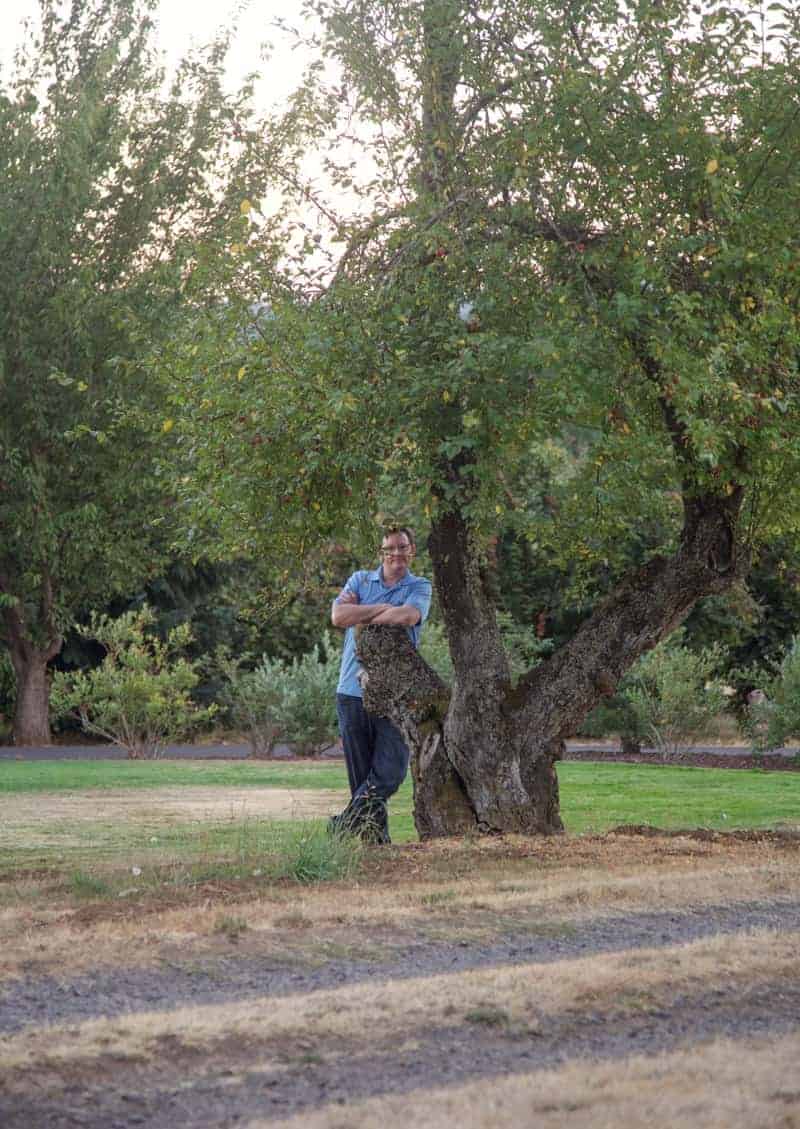 And after a couple months of searching we saw the home my husband fell in love with.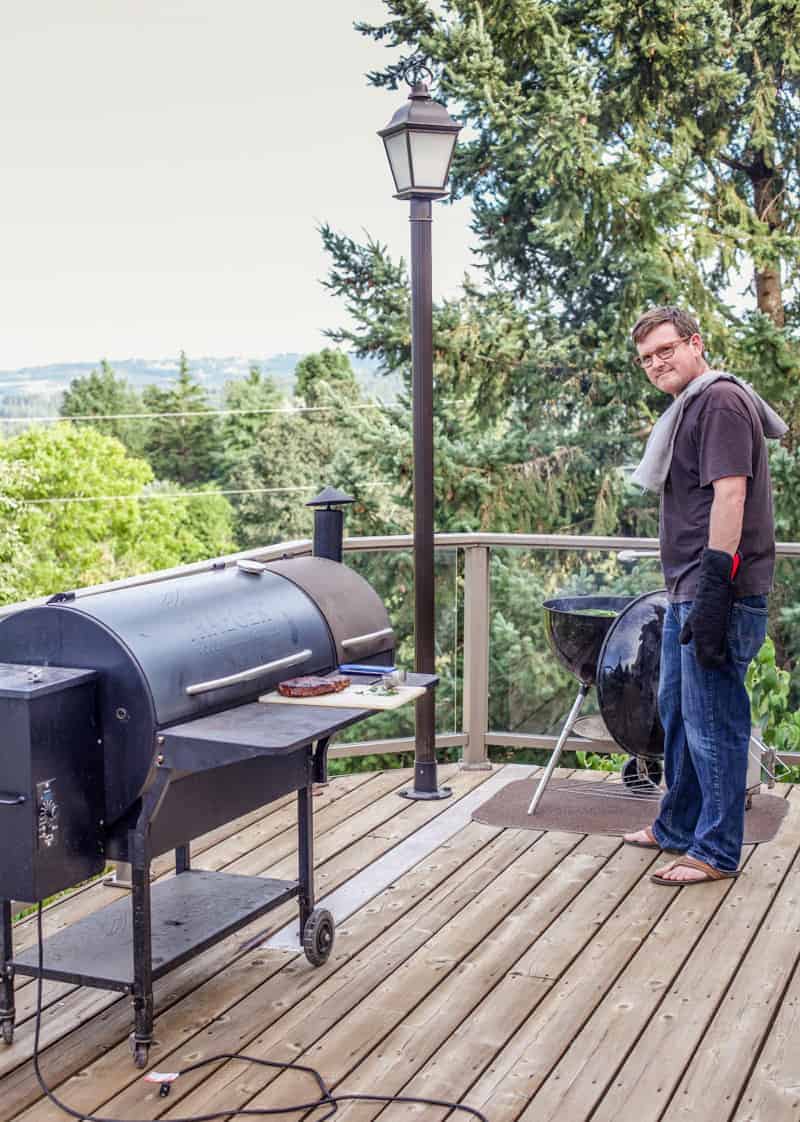 Wait, "What?!" you might be thinking. Just him? What about me?
Ok, so I fell in love too! Kind of. You see, the property is huge (for me), and intimidating as hell! Sooo intimidating. It's five acres of land, four of which are planted to hazelnut trees. The remaining acre is well-landscaped, with a large vegetable garden, tons of fruit trees (including apples, two types of pears, and two types of plums) and berry bushes. It's gorgeous, but, well, a lot to take care of! More than I've ever known or imagined in my life.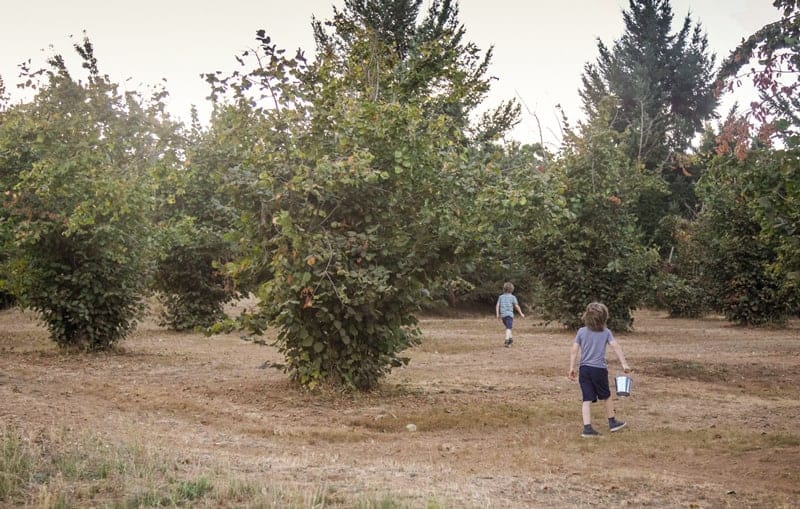 I grew up living in apartments or small houses. When Sean and I moved to San Francisco after college we were more than comfortable in our 800 square foot apartment. And when we moved to Portland in 2006 I thought our then house was outrageously huge (it was 2200 square feet on .2 acres).
I have never imagined what it would be like to truly live on this much land.
So, while it is beautiful, so beautiful, it's also hella intimidating. And what the heck do I know about hazelnuts or successfully taking care of a garden, or landscaping, or chickens?
Yes, we have chickens now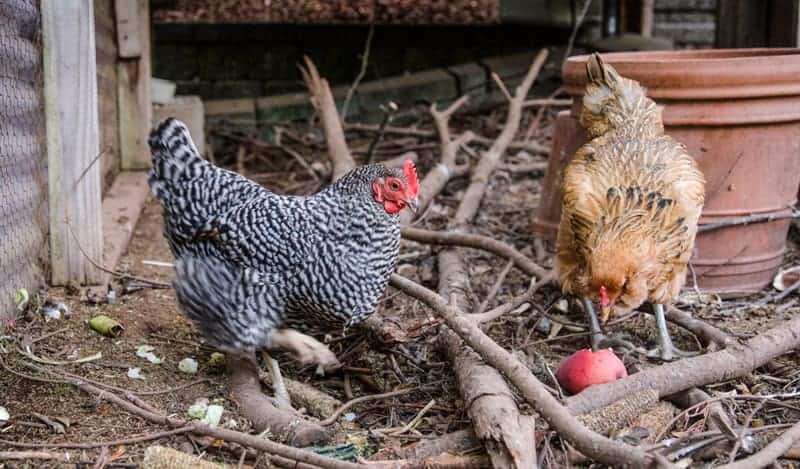 The boys have named the chickens Georgia Bird and Billie. Go figure.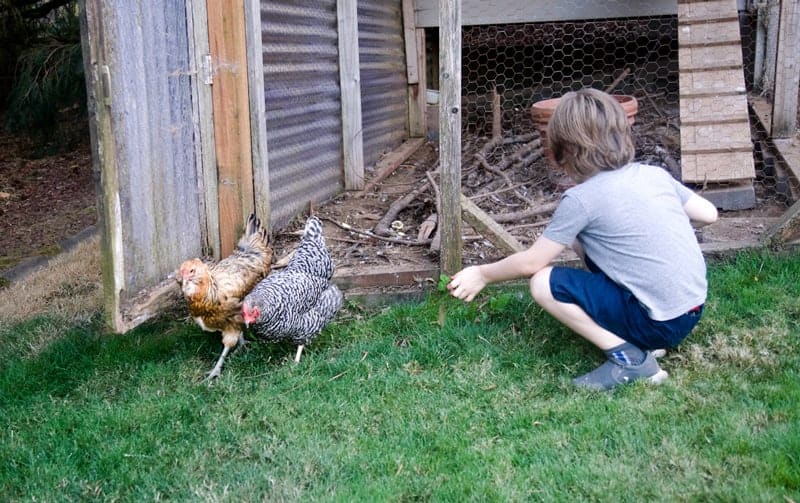 And a garden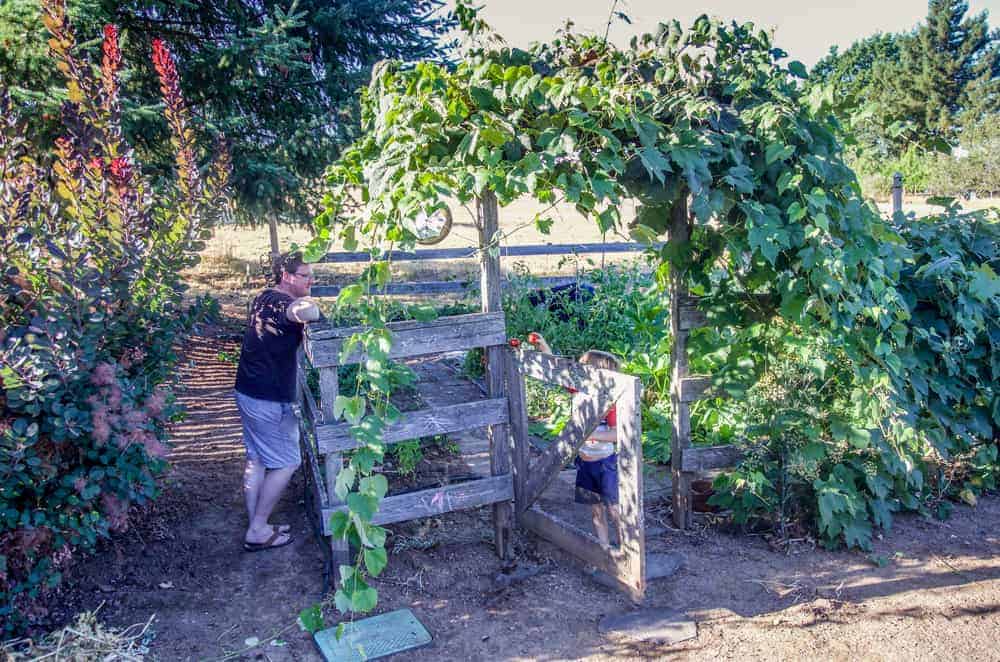 And berry bushes everywhere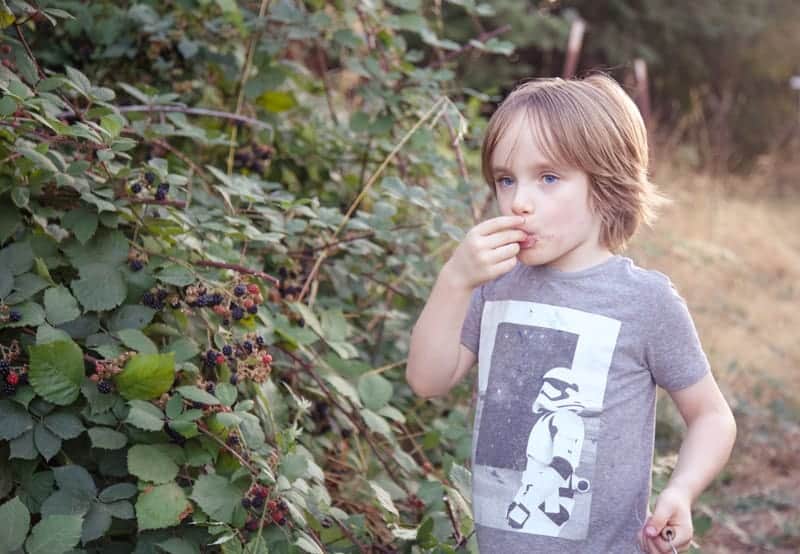 And fruit trees galore, on top of more berries…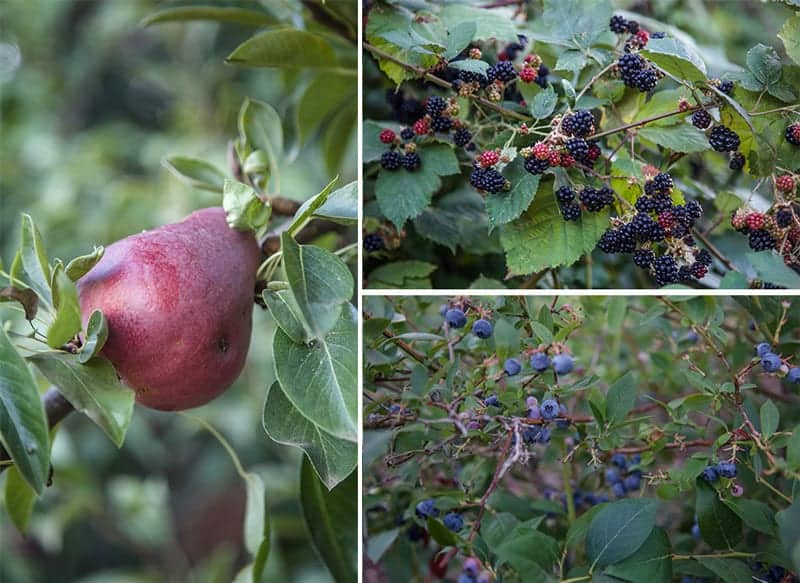 And the opportunity to use said berries and fruit to make cool things like this mixed fruit and berry galette.
If only I documented the recipe!!!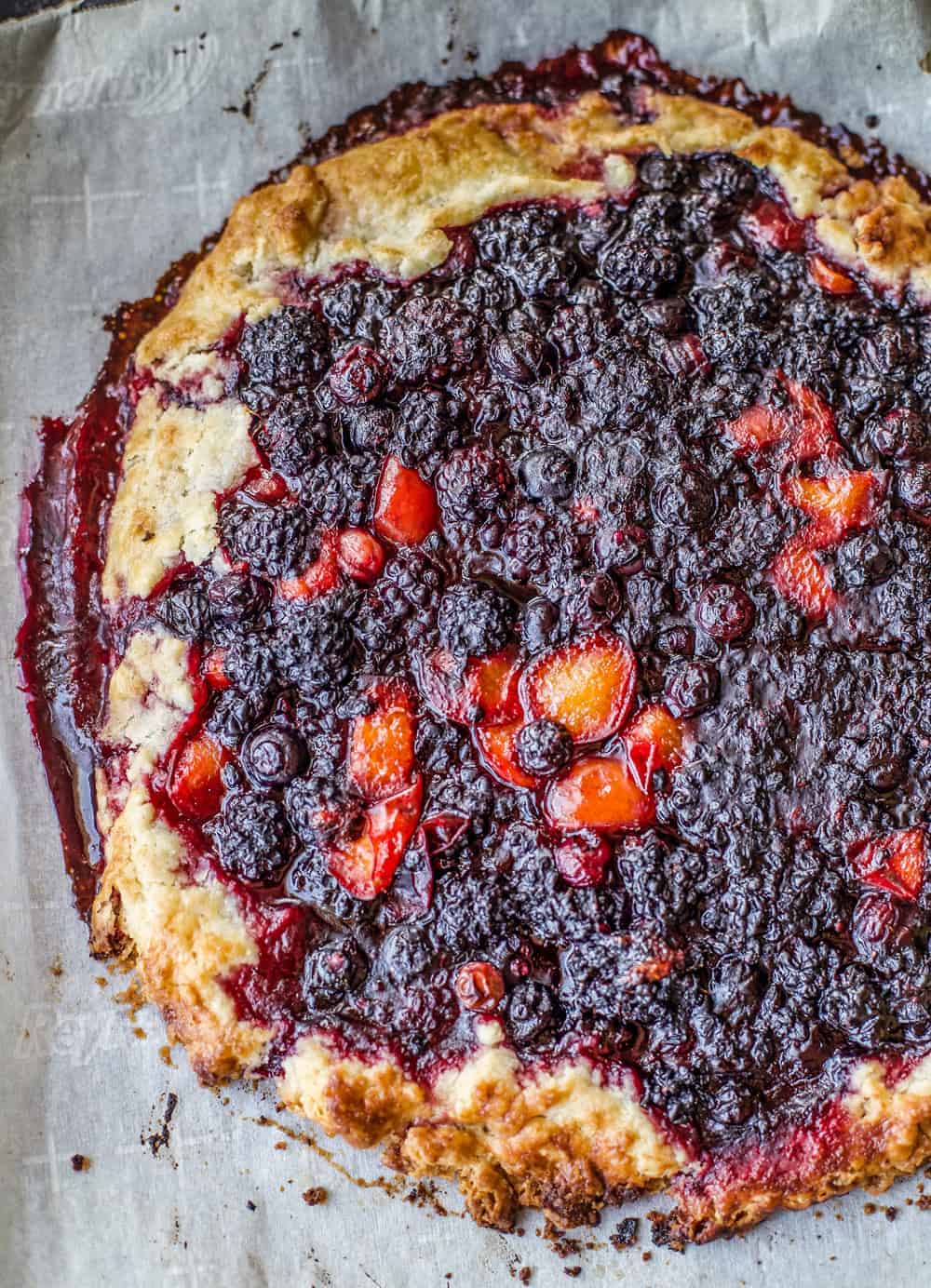 And those hazelnut trees I mentioned…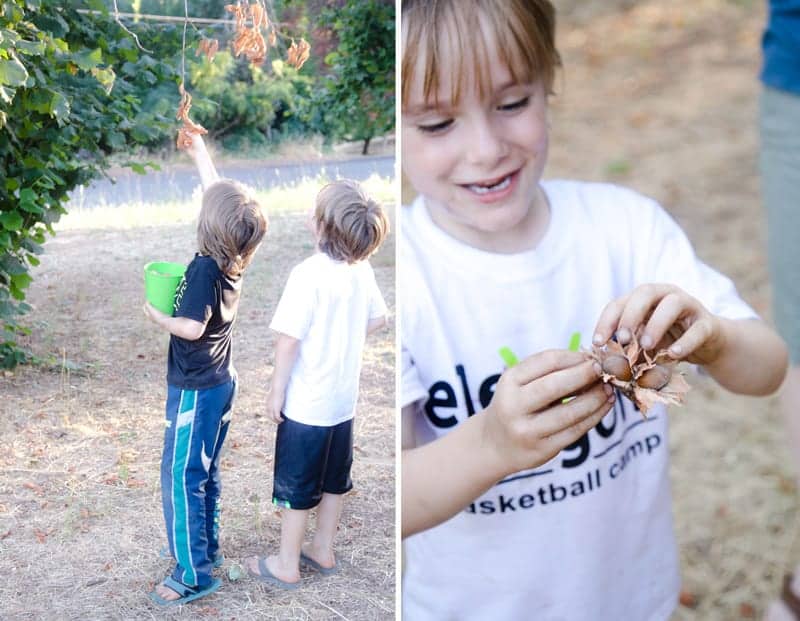 And a barn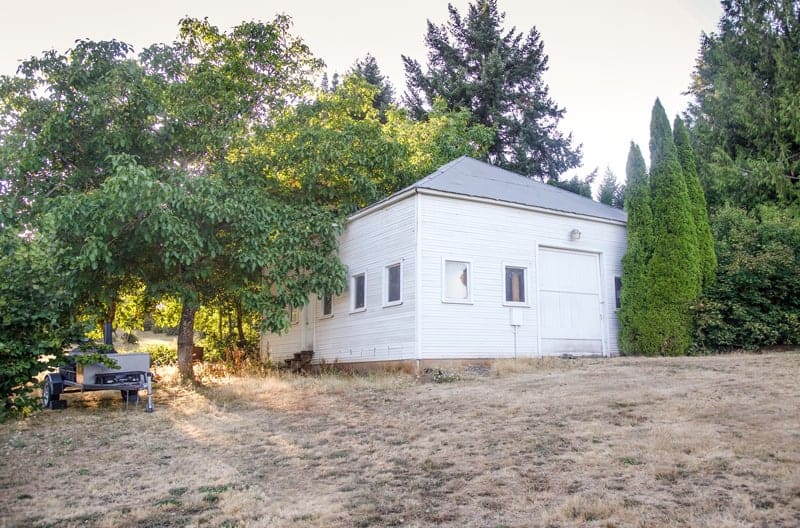 There's not much to see inside now. Within those doors is mostly our catering equipment and lots of old slabs of wood, tools, and dust. But it's huge. And what that means is that it has lots of potential! Potential for whatever we want:
An event space?
A studio for photography and recipe testing?
A place to hold wine and food classes?
A place to hold wine and food dinners?!
A place to lock up the kids when they're misbehaving (just kidding!!!).
You get the point.
We just need the vision and then we're ready to break ground on the barn.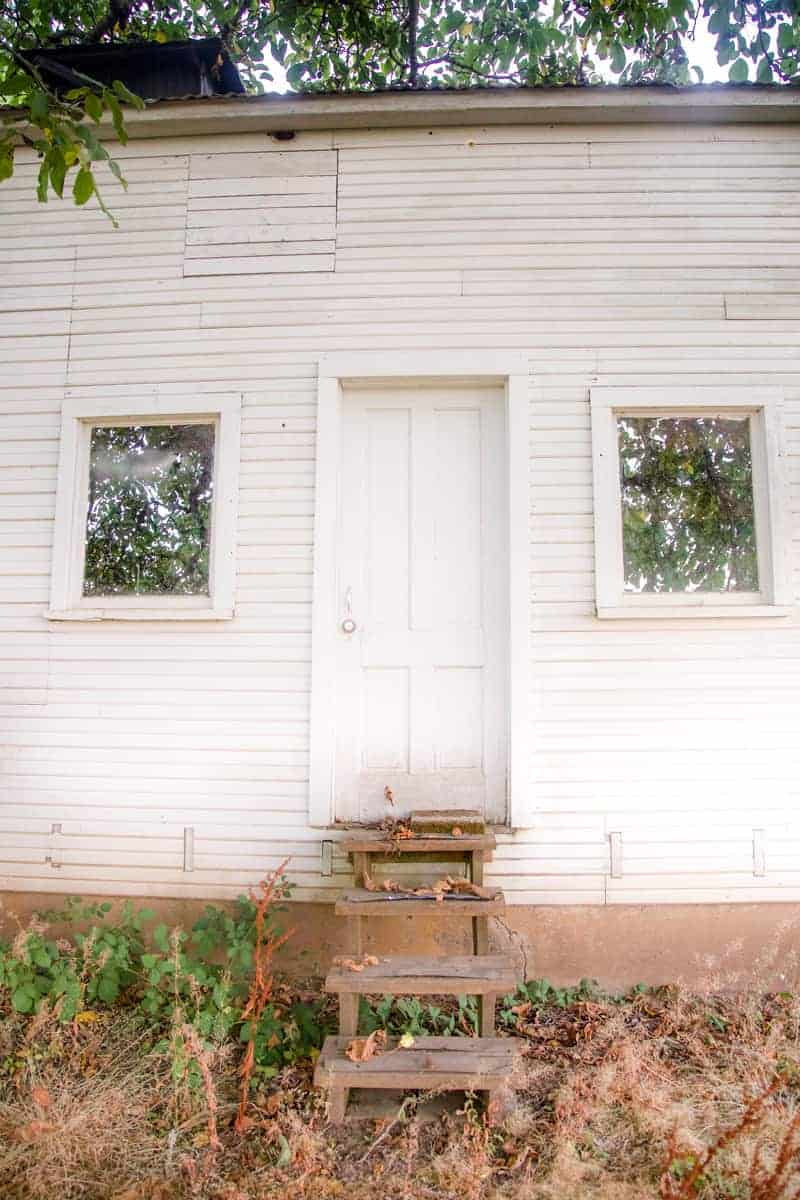 All of this is equally intimidating as it is exciting. But we're in it for the long run and committed to learning. It's a new chapter for us.
I spent the first 18 years of my life living in suburbia. Then teeny tiny dorm rooms.
Then the next 18 living in the city.
Now it's time for the country.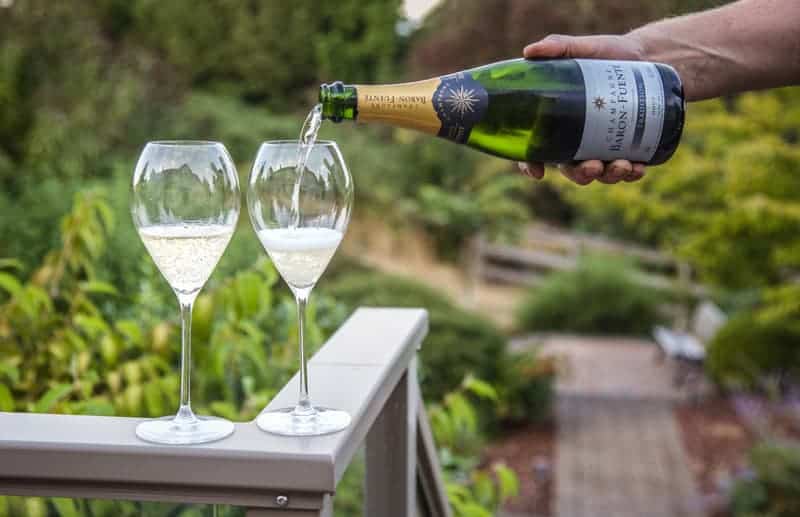 Where in the country?
Speaking of the country, for all you Oregon wine fans out there; to give you some footing, we're in the Chehelem Mountain wine growing region.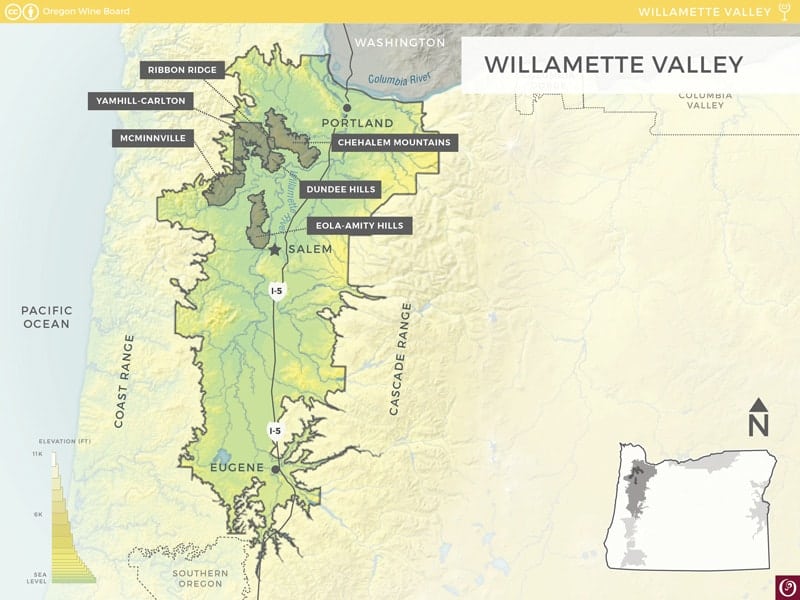 Without getting too geeky, the Willamette Valley (the state's largest AVA) as a whole is 150 miles long and up to 60 miles wide at parts. Within the Willamette Valley lay six sub-appellations: Chehalem Mountains, Ribbon Ridge, Yamhill-Carlton, Dundee Hills, McMinnville and Eola-Amity Hills. We live within the Chelalem Mountain AVA on the north side of the mountain range.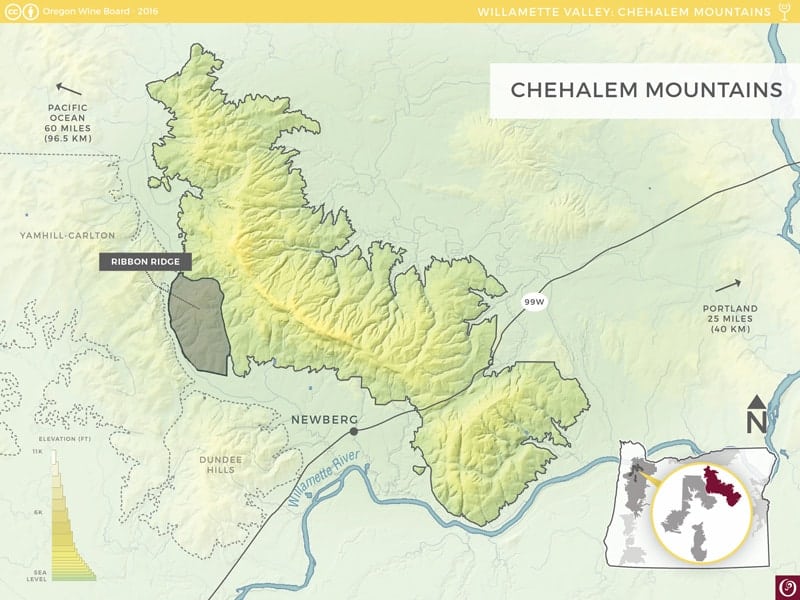 Chehalem Mountains AVA
Pronounced "Sha-HAY-lum", think of this region as one contiguous stretch of land home to an estimated 150 vineyards, mostly small, family-owned vineyards on elevations from 200 to well over 1000 feet above sea level. This all begins just 19 miles south of downtown Portland and a mere 45 miles east of the Pacific Ocean.
Soil types here are a combination of Columbia River basalt, ocean sedimentation and wind-blown loess derivation soil types.
At 20 miles in length and 5 miles wide it is also one of the biggest sub-appellations within the Willamette Valley, so it shouldn't come as a surprise that an even smaller sub-AVA is in the works.
The Laurelwood AVA is the proposed sub-AVA of the Chehalem Mountain AVA. If approved it would comprise the northern slope of the Chehalem Mountains and be made up of vineyards comprised of primarily Laurelwood soils (no other).
According to winemakers spearheading this AVA proposal this contributes a signature richness, spice, and depth to the wines (at least the Pinot Noirs).
This is the side of the Chehalem Mountains where we specifically live.
And though we don't have any vineyards planted in our backyard (yet!), it's a pretty exciting time to be here.
You can read more about the various appellations in the state here, and the Laurelwood AVA proposal here.
In the meantime I've pulled out a couple wines made on this specific soil to introduce you to our new backyard, with more to come as we get to know the region better.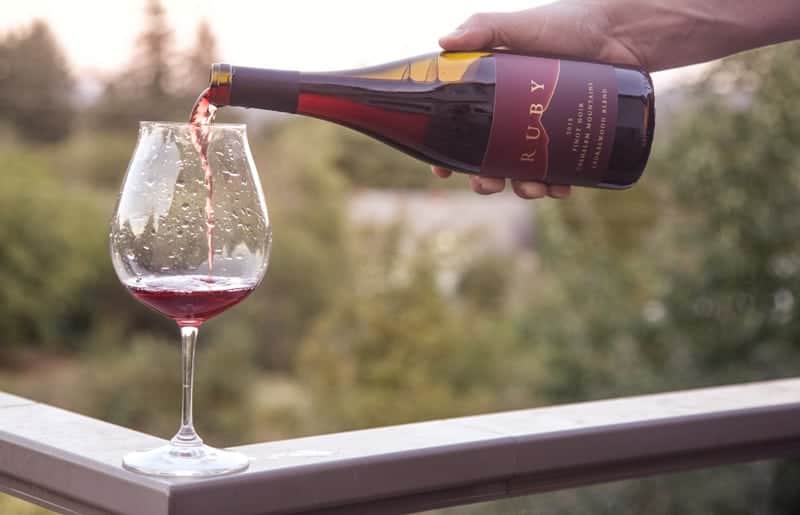 2015 Ruby Vineyard Pinot Noir "Laurelwood Blend" (Chehalem Mountains, Oregon)
I chose Ruby Vineyards for this because they are practically our new neighbors, as the crow flies at least, and one of the closest wineries to our new home. We've been visiting them since we moved to the area to learn about their wines and the region. And they were the first to inform me of the proposed AVA, which their vineyards are within.
The fruit from this wine comes entirely within the proposed AVA region on east facing slopes of the Chehalem Mountains, from entirely Laurelwood soils as the name suggests.
An earthiness hits you up front followed by baking spices and dark cherry. Rich juicy cherry fills your palate (but it's not in a candy or thick way, instead it's delicious and smooth, and clean). You strangely even get a bit of citrus peel to it (kind of like those chocolate covered dried orange candies, but better). The longer it opens and the longer you swirl, the better it gets.
It was bigger and spicier than some of Ruby's other blends from outside the proposed AVA and a good intro into this region. 13.1% abv | $36 (purchased)
Rain Dance Estate Riesling (Chehalem Mountains, Oregon)
The grapes from this wine come from Nicholas Vineyard on the south facing side of the mountain range (the opposite side of the mountain that I am on, but planted to similar Laurelwood soils).
I was on an Oregon Riesling kick earlier this summer and this one really caught my eye. It was super refreshing and crisp with a nice balance of juicy pear, green apples, just a hint of floral notes, and gorgeous acidity. Smooth and fresh and simply lovely. 12.5% abv | $22 (media sample)
As I explore more wines from this region I'll share stories of the people and places where they come from. Now that the entire Willamette Valley is in my backyard I have plenty to discover, and I don't have to drive two hours to get there!
Now, this is a test to see if you made it this far. What do YOU think we should do with the barn? I know what Sean thinks and I know what I think. But what about YOU???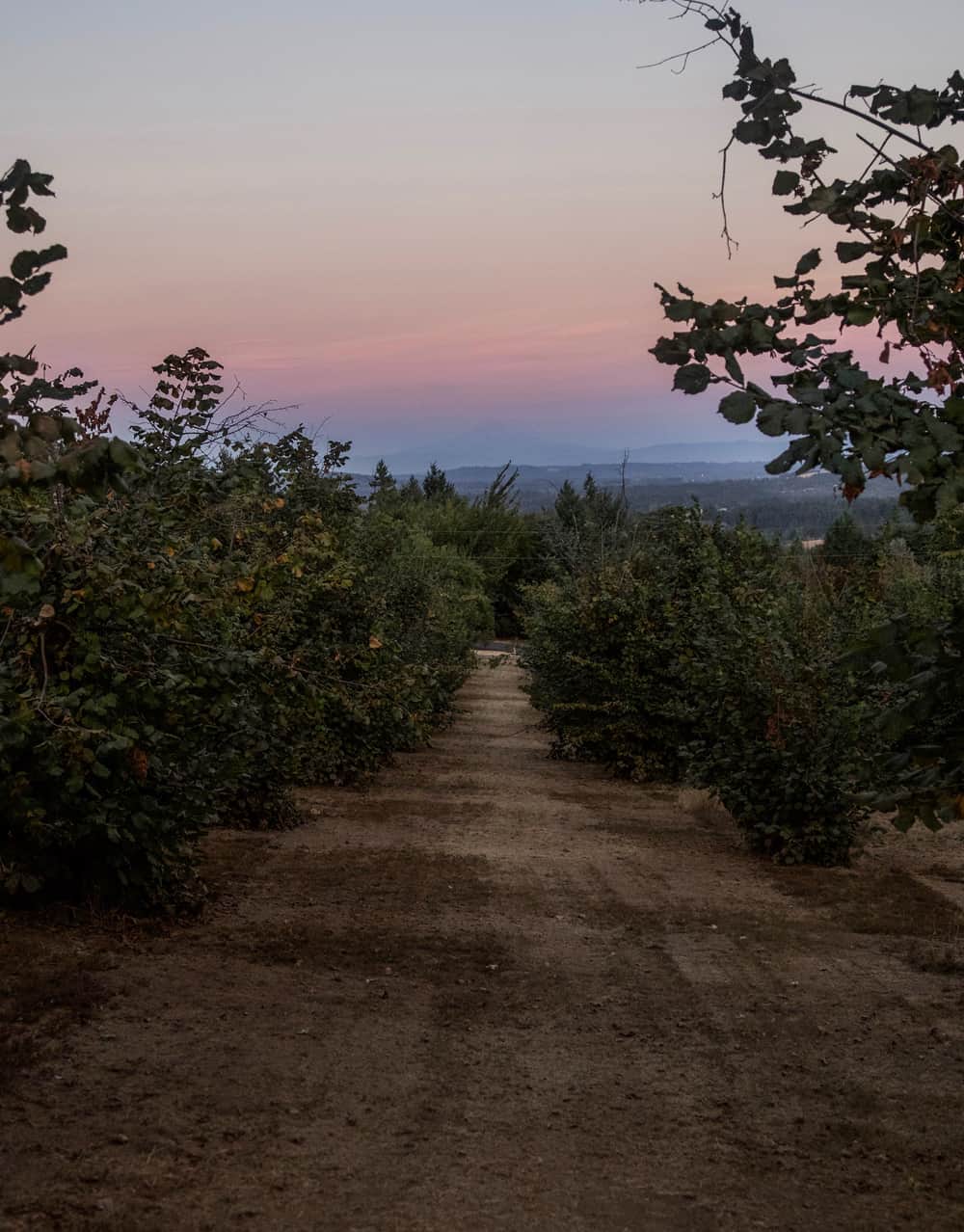 ---