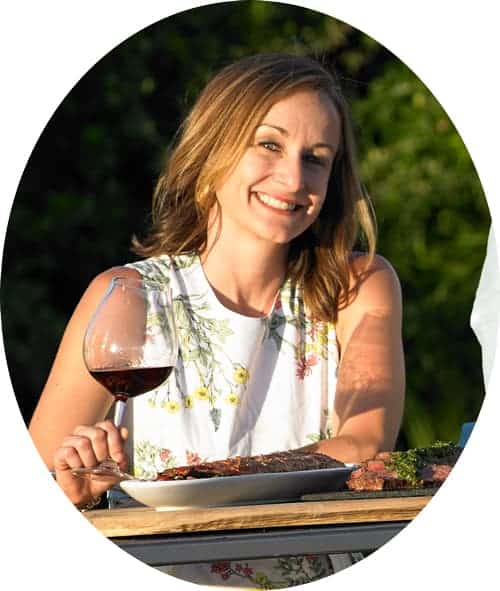 Hey there! Welcome to Vindulge.
About Vindulge
We focus on BBQ and grilling recipes with wine pairings. Our goal is to empower you to create fantastic wood-fired food and wine pairing experiences, while giving you the confidence and tools necessary to succeed!
My name is Mary Cressler, and I am the creator of this site. I am a food (mostly BBQ and grilling), wine, and travel writer, recipe developer, photographer, and author of the forthcoming book, Fire and Wine.
I am the Co-Founder of Ember and Vine Catering, and also a Certified Sommelier through the Court of Master Sommeliers. Oh, I'm also the mom of twins, Champagne fanatic, and former-vegetarian-turned-barbecue-fanatic!
In the summer of 2015 my husband and I did something crazy and founded Ember & Vine — wood-fired catering, events BBQ competitions, and pop-up food cart (what were we thinking?!). This was the direct result of this blog and the requests we were getting to cook the food we were writing about. Challenge accepted!
You'll frequently find us cooking up new recipes every month on AM Northwest, the local ABC affiliate morning show here in Portland.
As a Writer I've contributed to all sorts of awesome publications about wine, food, and travel (see those below). But right here on this little corner of the internet, the two of us work to share original recipes (many originally created for catering gigs), wine pairings, BBQ tips and tricks, and travel stories.
Our Recipes focus on our passion for wood-fired cuisine (grilling, barbecue), combined equally with our passion for pairing wine and food. We moved to the Willamette Valley Wine Country in the summer of 2017. We're truly living the wine country life on a 5-acre hazelnut farm, and want to share it with you.
Find out how to work with us here!
---
The loooooong version…
About Mary Cressler
I am a lover of all things wine, food, traveling, and running. I have worked in the wine industry in roles such as Tasting Room Manager, Event Coordinator and General Manager of a winery where I was involved in day to day operations, customer and employee service, marketing, direct and internet sales, distribution management, and staff training and development. Prior to that I spent 10 years working in the restaurant industry. I hold a Master's Degree in Speech Communication and was studying to become a professor…  but the wine industry had different plans for me. It kinda has that effect on some people!
I started this blog in February of 2009 while studying to become a Certified Sommelier through the Court of Master Sommeliers, as a way of documenting all the new things I was learning about wine and honing in on my passion. I passed my exams in May of the same year and discovered that receiving my certification was just the beginning.
I combined my background in education, restaurants, and winery management, with my passion for wine and founded Vindulge Wine Education & Consulting teaching classes, leading events, writing, and speaking at conferences about wine and food.
My writing has been featured in Wine Enthusiast Magazine, Barbecue America Magazine, Serious Eats, Bottlenotes, The Daily Meal, The Gorge Guide, Palate Press Online Wine Magazine, Snooth, Oregon Wine Press, Wine4.Me, and so many more. I'm also a frequent tasting panelist and judge for numerous wine competitions.
The hubs and I are also monthly guests on the local morning show, AM Northwest, and have done segments on KGW Portland Today. 
My life took a huge turn in 2010 when my husband and I relocated to New England and started a family (twins!!). That experience allowed me to explore an entire new region of the country and opportunities to travel to several countries, including; Italy, Greece, France, Croatia, and Spain. We returned to Oregon in the summer of 2013 and I am thrilled to be back in the region where I began my career in wine and continue to teach and write. We moved to wine country in the summer of 2017 and now live on a farm!
When I'm not writing, cooking at events, or coming up with new recipes, you'll likely find me running, cycling, attempting to bake, exploring new wine regions, or playing with my twin boys and two small Chihuahuas with my husband on our hazelnut farm in Oregon Wine Country.
I hope you will join me on this journey as I continue to write about life with wine, food, travel, raising twins, and trying to balance it all.
Want to see some of my work? Click here for a sneak preview at my portfolio.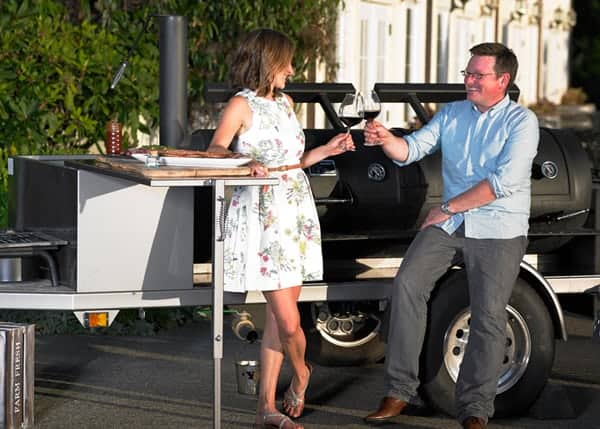 ---
What about Sean?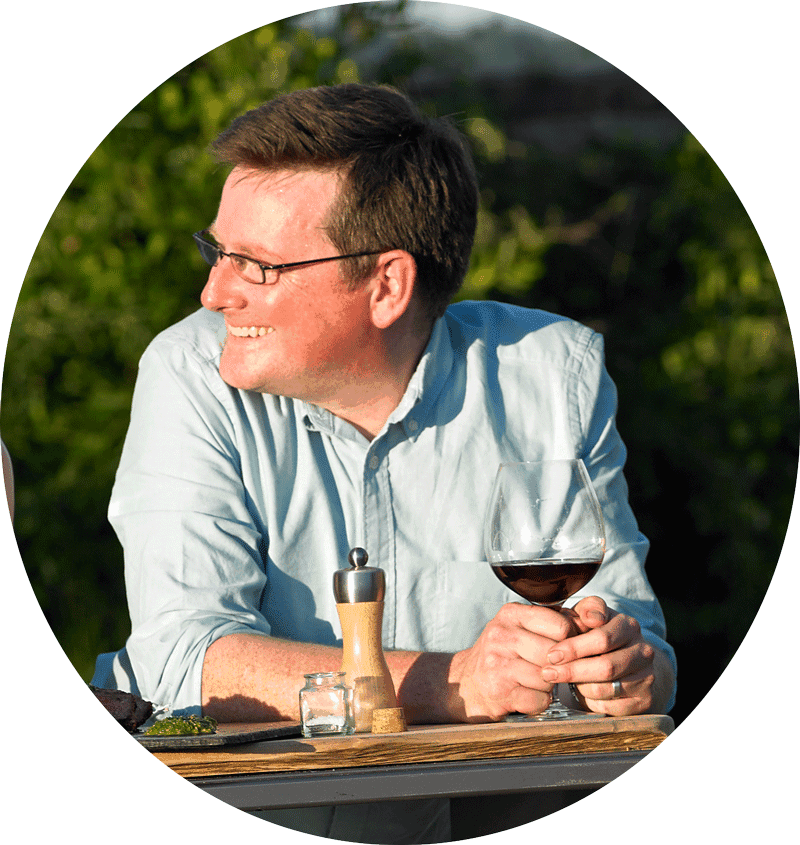 Sean is the Ember to my Vine and the Business Development Director at Vindulge. He's a self taught Pitmaster who has worked with award-winning chefs for training and mentorship. Together we collaborate on the recipe ideas and test them together, and keep things balanced. It's not always easy!
He's also fan of cycling, bourbon, and The Walking Dead.  
Thanks for stopping by! 
---
Please feel free to email me anytime at mary @ vindulge.com