Cool fall weather has us thinking about hearty stews and cozy warm drinks. Plus, with school and work back in full swing, we all need some easy fall dinner recipes in our back pocket. These 40 fall dinner recipes have delicious smoky flavor from being cooked over the grill or smoker, and will have you savoring fall produce all season long.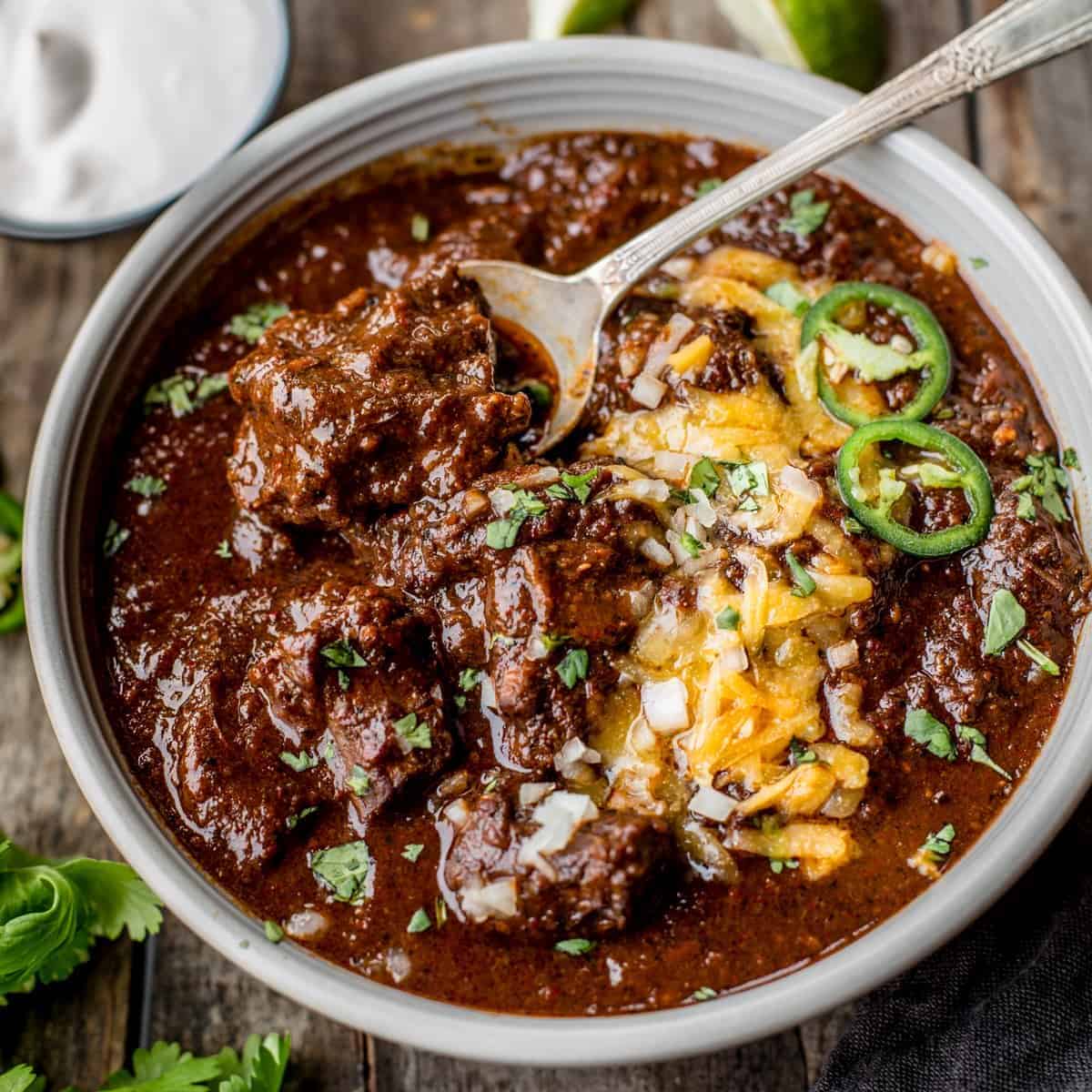 Here at Vindulge, we love to use fresh, in-season produce whenever possible. It has the best flavor, is better for the environment, and often stretches your dollar the furthest. During the fall months, hard fruits like apples, pears, cranberries, and pomegranates are in season. Fall squash varieties include pumpkins, acorn squash, and butternut squash. Root vegetables are also in season, making it the perfect time to smoke beets, carrots, parsnips, onions, white and sweet potatoes. Fall is also peak mushroom season, and you'll see us adding them to everything from soup to steak.
Come along with me as we dive into all these beautiful fall recipes, and turn it into amazing smoke-filled fall dinner recipes. These are the recipes I'll be serving my family this season.
Jump to:
Fall Salad Recipes
These fall salads use the best of fall produce (dark leafy greens, nuts and squash) and make a light dinner option or a hearty vegetable side dish.
---
Main Dish Recipes
Smoked meats and savory sauces make these fall dinner recipes weeknight winners you'll make again and again.
---
Soup, Stew, and Chili Recipes
What's better on a chilly fall day than a bowl of steaming hot chili, stew, or soup?
---
Side Dish Recipes
No meal is complete without sides right!? We're all about those root vegetables as side dishes. Plus some fall holiday favorites. (Check out our full Thanksgiving round-up for more.)
---
Fall Dessert Recipes
Dust off that cast iron skillet and turn off the oven; we're taking dessert to the grill! (Although, you can also make these just as easily in your oven, but where's the fun in that?)
---
Fall Drinks
Sit back and enjoy the long fall evenings with a mug of something a little more grown-up.
---
Thank you for being part of our community. If you make any of our dishes we'd love to see them on social media using the hashtag #vindulge and give it a 5 star review.
This post may contain affiliate links. This means if you click on the link, we may receive a small commission if you purchase through the link. We partner with brands we know and love and use and it helps keep the blog going!
---