12 wine recommendations for your "holiday" weekend. Whether you're celebrating Valentine's Day, Galentine's Day, or The Big Game, we've got some fun wines for you.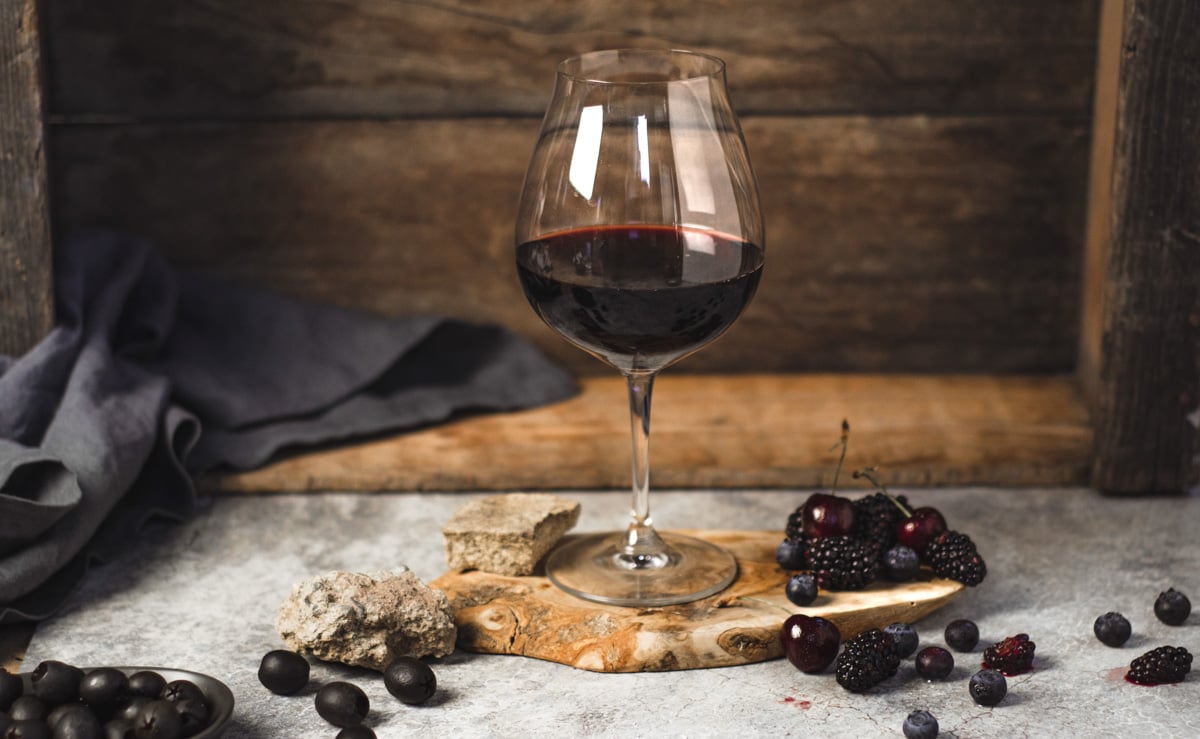 I like to review wines the way most people taste them, with food. Many of the wine reviews you'll see on this site are accompanied by a recipe. When we test recipes we usually open a few different wines of various styles that we think will work, then write about the best pairing.
But often we taste wines — either those sent as samples for review, purchased on our own – that are definitely worthy of mention even though they weren't part of a recipe. These wines below fit that bill.
This weekend is not only Valentine's and Galentine's Day Weekend, but also the weekend of The Big Game! So, whether you're a football fanatic, or a hopeless romantic, or both (!) we've got some fun wines for your this week.
Bonus: a few of these wines are featured in our Wine of the Week. That is a weekly newsletter highlighting some incredible wines. The reviews in my newsletter go into more detail and depth on the wines, and also show you where you can purchase the wines. If you're interested in our weekly WOTW feature, you can subscribe here.
Wines for Valentine's, Galentine's, and The Big Game
Wines for Valentine's Day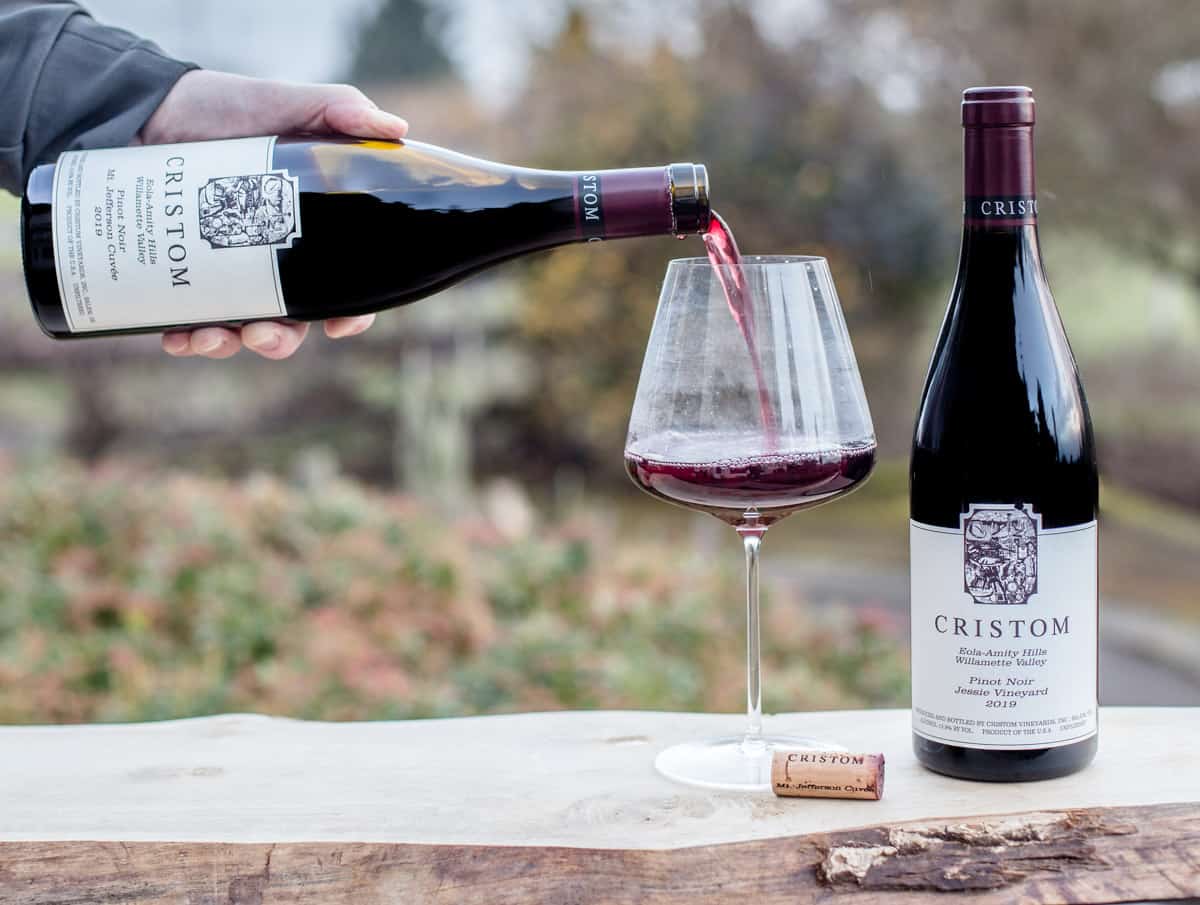 Cakebread Cellars 2019 Reserve Chardonnay (Carneros, Napa Valley, California)
Bright, lots of lemon, apples, pears and sweet oak. Full bodied in the mouth with complex layers of fruit and some lingering baking spices. Clean with spice and minerals on the finish. A very clean and pretty Chardonnay on the fuller-bodied style. Super tasty. A great one to start your Valentine's dinner with, or to serve with lobster tails for two. 14.4% abv | $60
Gamble Family Vineyards 2017 Cabernet Sauvignon (Napa Valley, California)
Ohh such a lovely smell on this one right off the bat. Rich dark cherry, black raspberry, roasted meat, and dark chocolate. It opens up with some delicious baking spices notes and a mouthwatering richness with balanced tannins. It's balanced and lovely! Will definitely age well, but also tastes delicious now. Go ahead and make your Valentine's Day dinner a surf and turf with a savory reverse seared ribeye steak to go along with the seafood pairing above. If you're not going out to dinner, may as well spurge at home. 14.3% abv | $60
Cristom 2019 Pinot Noir Mt. Jefferson Cuvée (Eola-Amity Hills, Oregon)
Made with minimal intervention, native yeast and 40% of whole clusters in the ferment, this wine starts off with some funky (in the best way of course) earthy notes that mellow out into cloves, leather, cranberries, mild raspberries. This is not a fruit bomb of a Pinot. It's more on the herbal and elegant side. Drink it with your Valentine's date over some smoked lamb! Yum! 13.5% abv | $35
Valdemar Estates 2019 Columbia Valley Chardonnay (Columbia Valley, Washington)
This ain't your granny's Chardonnay! Sure, there is a touch of oak, but the fruit on it is snappy and clean, the brightness and fruitiness so balanced, you'll want to savor every last sip! And you better, because your friends may drink the whole bottle! Pair this with smoked almonds with your appetizer platter, or serve with a whole smoked chicken for your romantic dinner. 13.4% abv | $40
Wines for The Big Game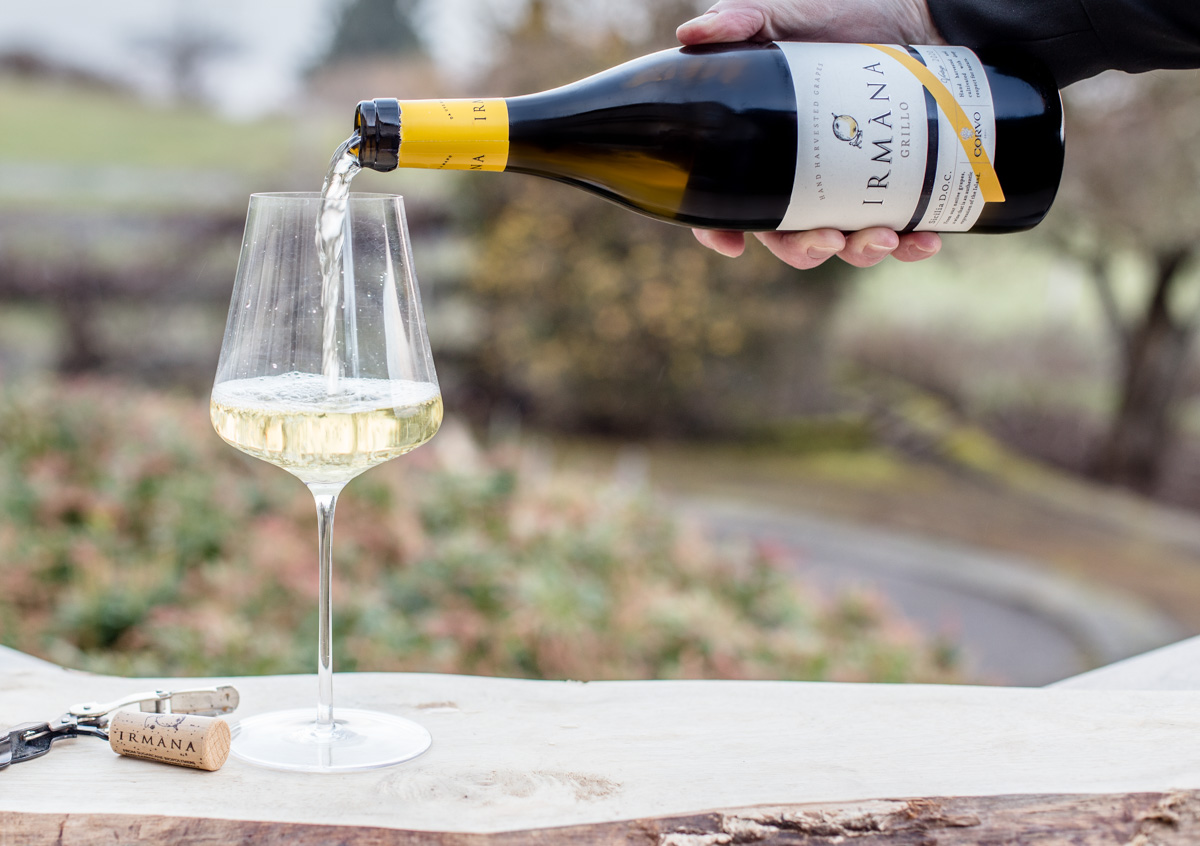 Cantine Ermes 'Vento di Mare' 2019 Nerello Mascalese (Terre Siciliane IGT, Italy)
Light and fresh with bright blueberry, cranberry fruit, some plum, and a touch of earthiness right there in the middle. If you're craving a red during the big game to go with those nachos, sliders, and dips, this is a great versatile one. It's also a great value at around $12! You don't want a big red for the big game. You need something light, bright, and fresh to get you through the many many hours of commercials and plays. 13.5% abv | $12 (great value!)
Corvo Irmana 2020 Grillo (Sicily, Italy)
Southern Italy is home to some of the greatest values on the planet! This wine, made from Grillo grapes (which are indigenous to Italy) from Sicily, is no exception. Bold flavors of pears, lemon peel, wet stones (almost like that first rain after a dry spell). It's refreshing with bright acidity and would be great with shellfish (I'm thinking oysters if for a date night), or it could be your go-to white for The Big Game paired with allllll the dips! And for this price you're going to want to get a few bottles. 12.5% abv | $12
Gelida 2016 Brut Gran Reserva Cava (Cava, Spain)
You're going to need some bubbly to enjoy as you watch your team win the game and take home the trophy, and this is a great one that won't break the bank (but will still make you feel like you're drinking Champagne). You'll smell some bright honey and toasty brioche notes right off the bat, moving into some tangy green apple and lemon flavors. So good, so bright, so fun! This wine is as lively as watching the football game! There are few sparkling wines in this budget that are this tasty. This will go great with salty chips and smoked onion dip or grilled shrimp. 12% abv | $17
Canned Oregon NV Rosé (Oregon)
What the what? Canned wine? Yes, my friends. If you're feeling a little self conscious abut bringing wine to a party for the Big Game then bring a can! Nobody will know you're drinking wine. 😉 Though I personally prefer to pour it into a glass (that's just me). Seriously though, this wine is tasty and is a staple of mine in the summer to take camping or to the beach. So why not a football party?! It's bright with some watermelon, grapefruit, and strawberry jam flavors. You can get the still rosé or the bubbly version. Both are fun wines. Buy a second can to make some wine can chicken for the party! 12.5% abv | $6 (for a 375 ml can)
Wines for Galentine's Day
La Scolca 2019 Gavi dei Gavi, Black Label (Gavi, Piedmont, Italy)
If you're that friend who likes to introduce your girlfriends to something new and interesting this is the one to reach for this Galentine's Day. Made from 100% Cortese grapes from Piedmont, this elegant white wine is complex and floral with rich fruit characteristics (green apple and pear fruit, lime zest) and flinty minerality. The wine has a long finish with bright acidity making it a great match for some fun foods (I'm thinking shellfish, mussels, or rich pasta dishes with a cream sauce). Beautiful, complex, elegant, just like the friends you're celebrating with! 12% abv | $40
Cave de Ribeauvillé NV Crémant d'Alsace Brut Rosé (Alsace, France)
Bright strawberries and some lime with creamy bubbles and a mildly tart finish. Bright and fresh, it would be a great one to start any date night or opener for your Galentine's gathering. Pair with the cheese and charcuterie platter as everyone is arriving. 12% abv | $16
Jean-Luc Colombo 2018 Terres Brulées (Cornas, Rhone Valley, France)
Dark and rich on the nose with a gamey earthy element and a hint of minerals and smoke. It makes way to some bacon and stewed meats, coffee grounds, opening up to violet, dark cherry, blackberries, and rich plum. Medium-bodied with smooth tannins, this is screaming for some smoked lamb! Make sure smoked lamb chops are on the menu this Galentine's Day, because you're going to want to make sure this pairing is at your party while catching up with your gals. 14.5% | $64
History 2018 Columbia Valley Red Blend (Columbia Valley, Washington)
This wine packs a punch! A Bordeaux blend made of grapes from the Washington side of the Columbia Valley, it is predominantly Cabernet Sauvignon, with Merlot, Malbec and Cabernet Franc blended in for a ride on the dark side! Although there is lots of fruit to go around, be prepared for a cooling clay minerality to clean up the palate through every sip. And if you knew winemaker, Melissa Burr, she'd definitely be invited to your Galentine's Party because she is as amazing as this wine is tasty! Try pairing this wine with Gorgonzola cheese or red meat like our Beef Chuck Roast Stew. 14.5% abv | $45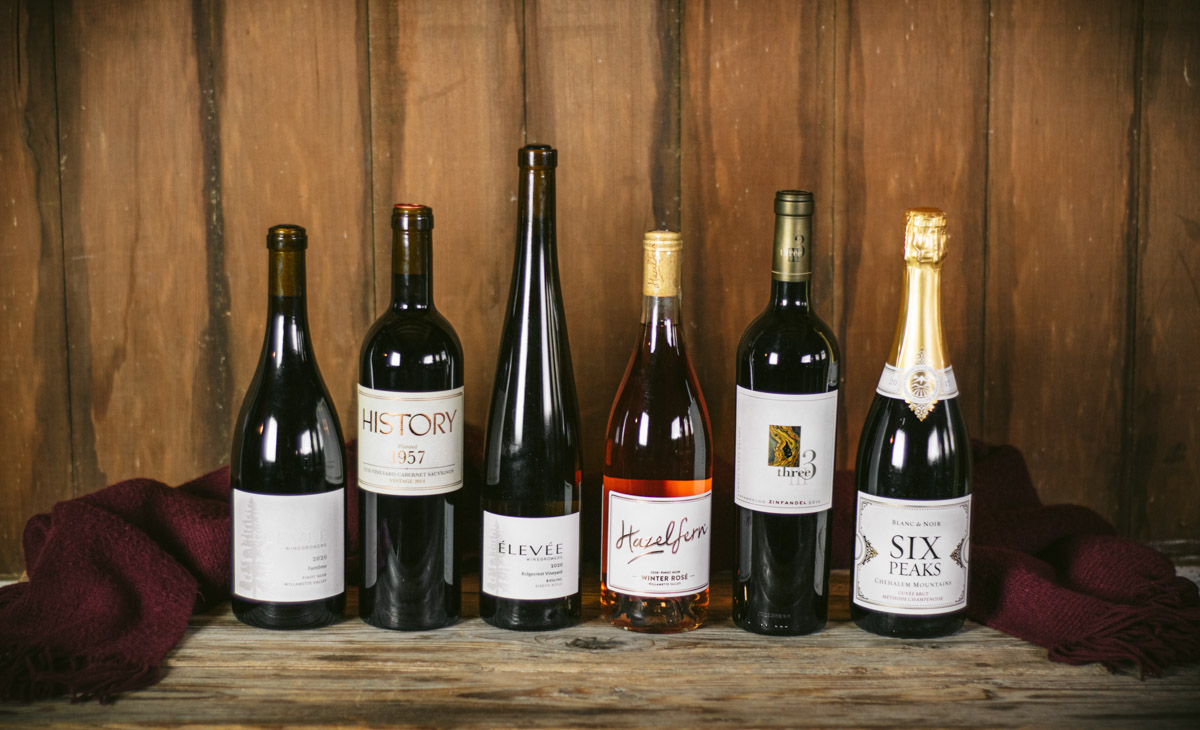 ---
Some of these wines were were media samples for review.  See my sample policy here.