Fresh Spring Rolls are an awesome way to use up any leftover Pulled Pork. Packed with veggies and protein, these Smoked Pulled Pork Spring Rolls make a great after school snack or family dinner.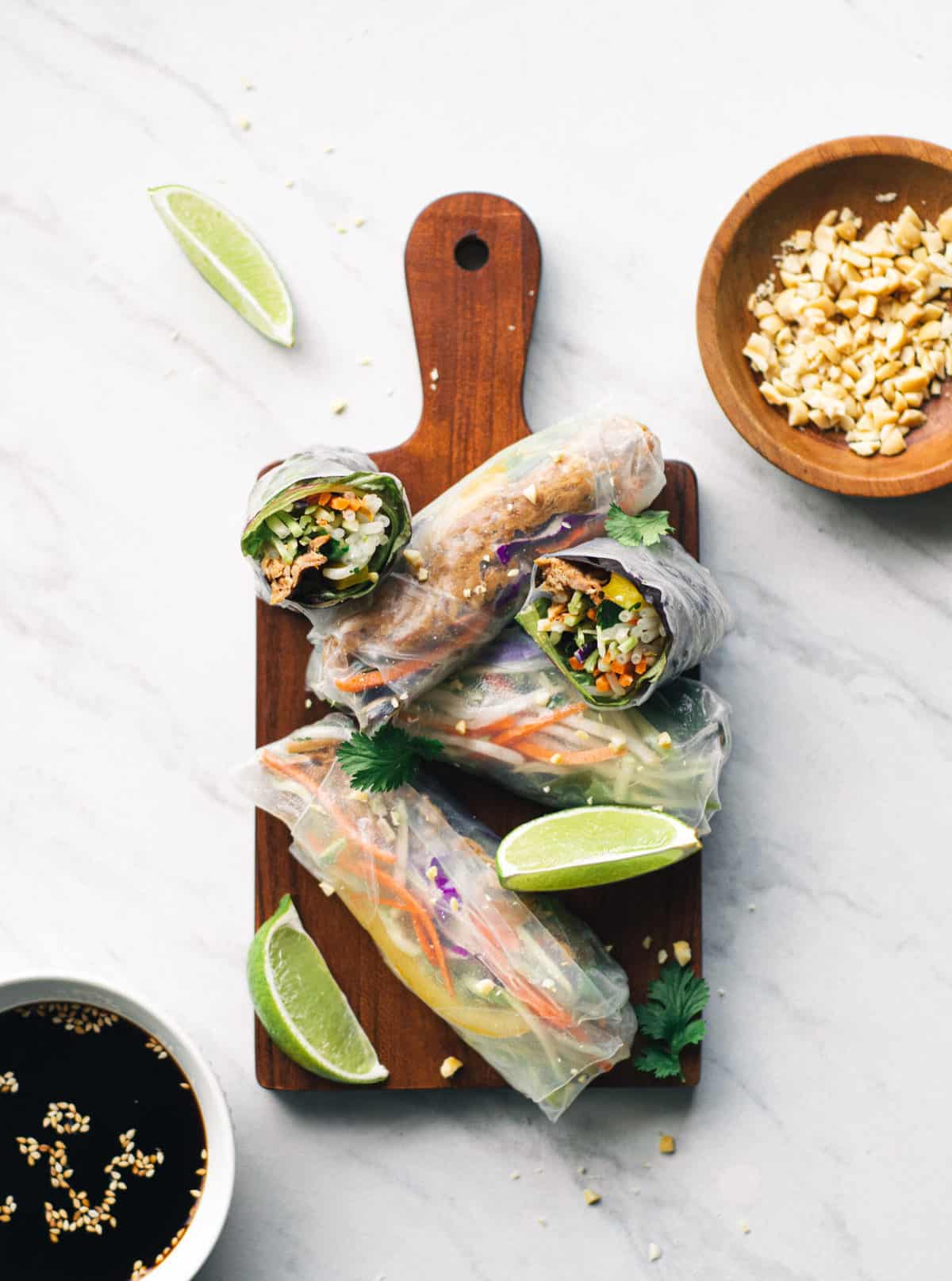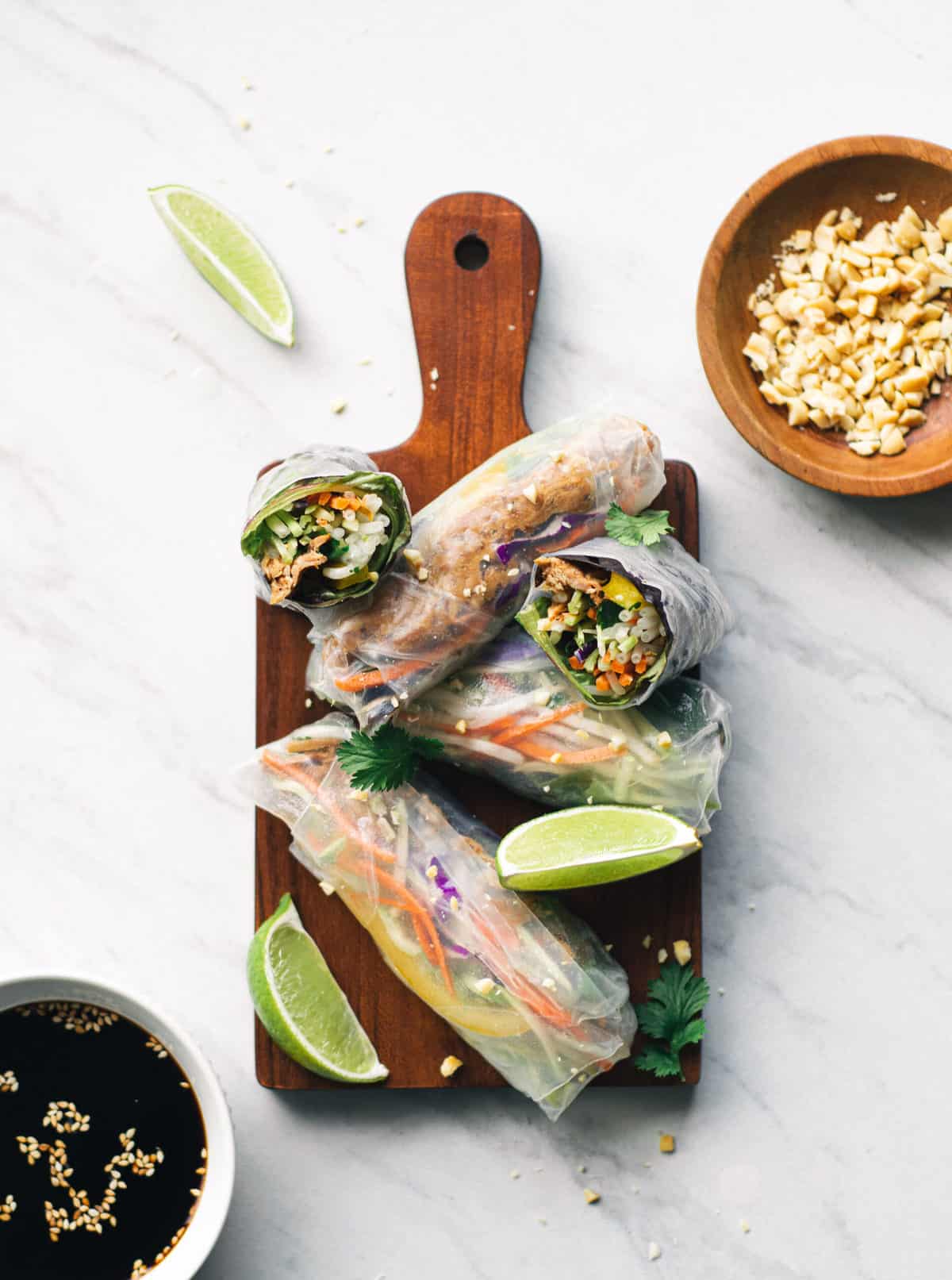 Spring rolls are a delicious Vietnamese dish traditionally made with pork, shrimp, and vegetables wrapped in rice paper. We have found that this dish is a great way to use up leftover BBQ meat and get our kids to eat crunchy vegetables. Our recipe is a twist on the traditional spring rolls. We made it with BBQ ingredients and cater more to the smoky and savory meat. For a traditional Vietnamese (Gỏi Cuốn Tôm Thịt) recipe, check out Vicky Pham.
Jump to:
Using Leftover Smoked Pulled Pork
The great thing about fresh spring rolls (or summer rolls as they are often called), is that you can customize it to your tastes. Add whatever you want in there, and wrap it in rice paper. Just be careful not to overload them because the delicate rice paper rips easily. You can also fry them like in many restaurants, or serve them fresh and soft, like we're doing here.
This recipe is a great way to use up leftover Pulled Pork. Simply add a little apple cider vinegar or barbecue sauce to the meat while reheating if it needs additional moisture.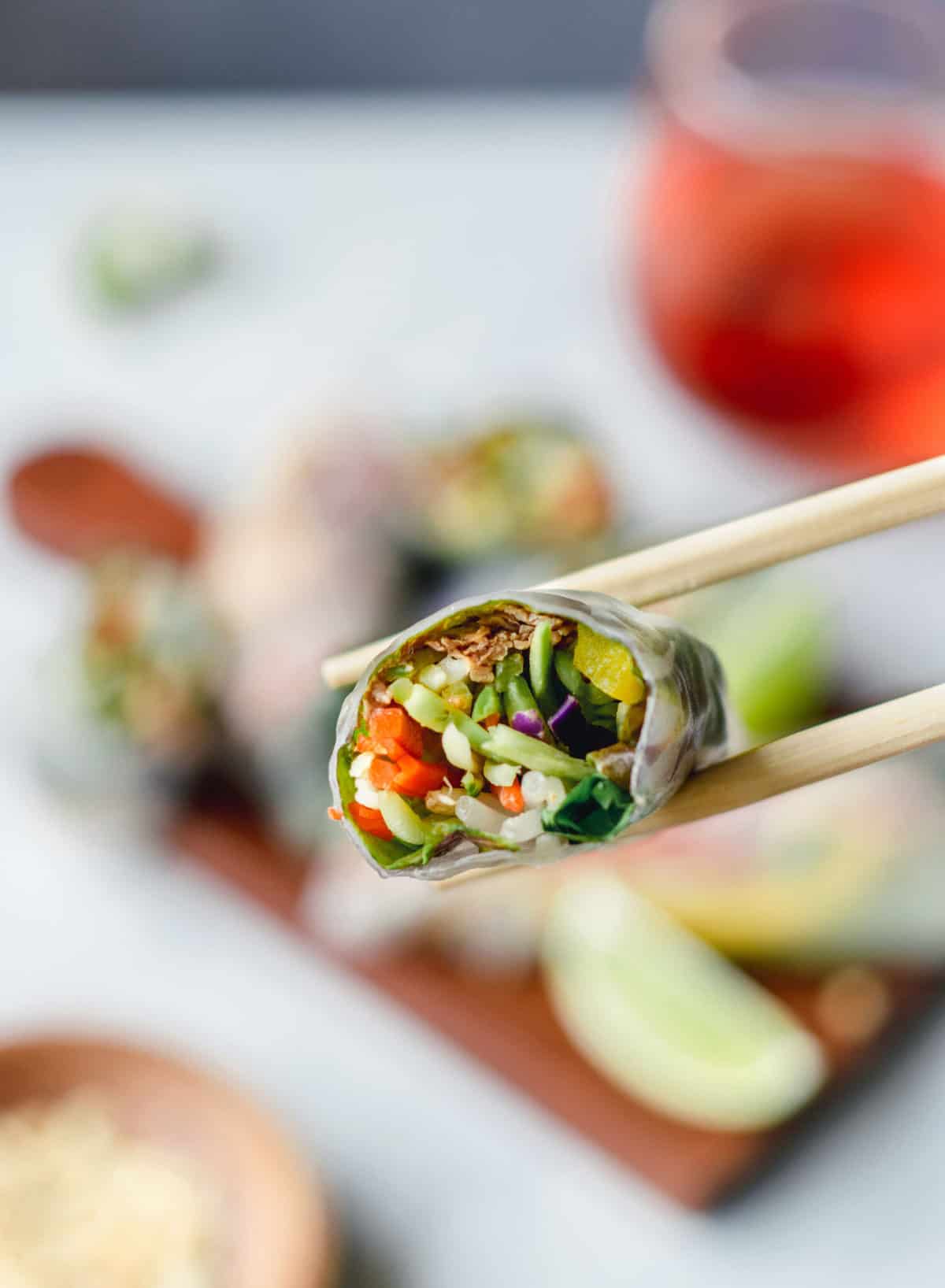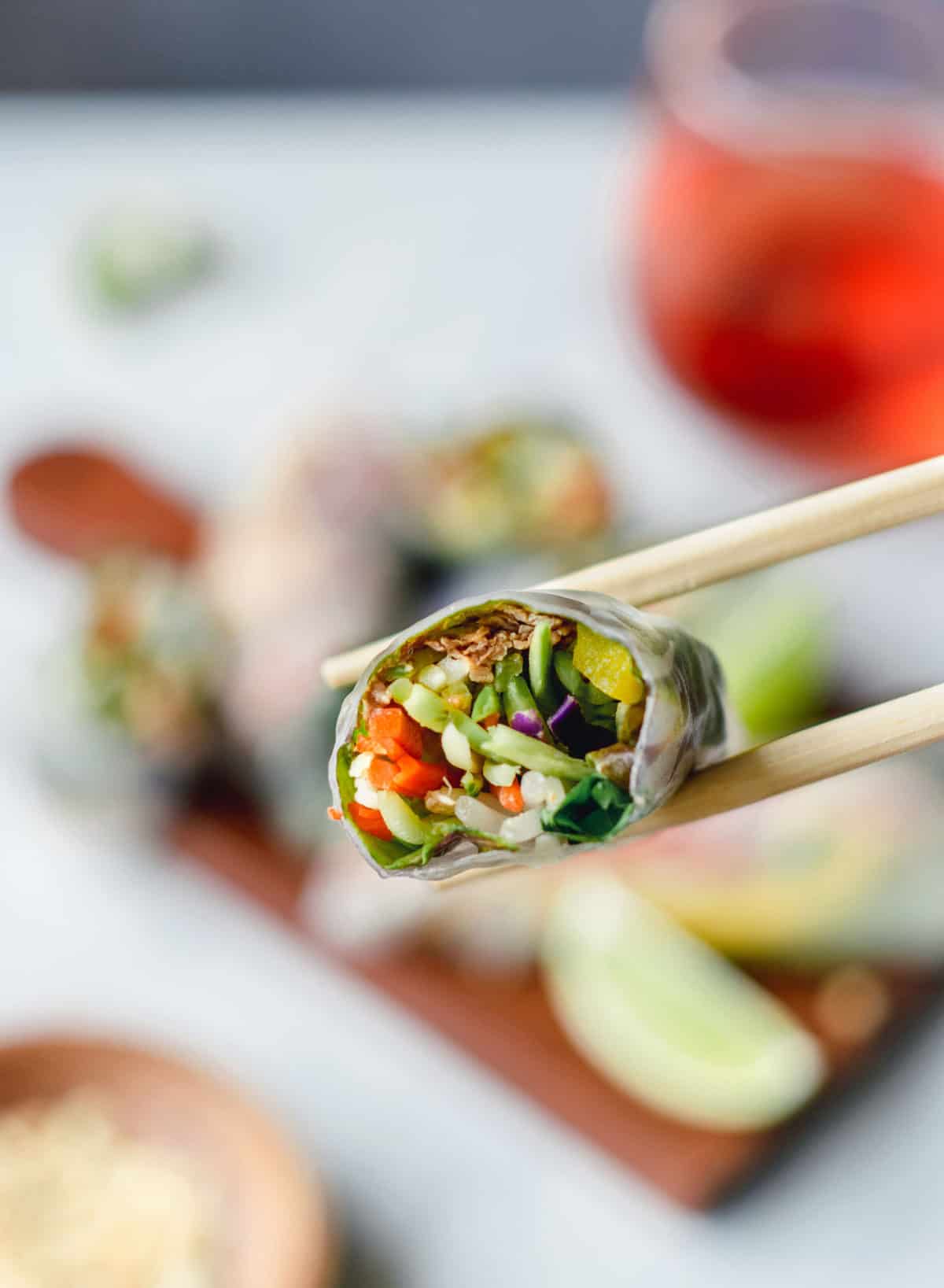 How to Prepare Pulled Pork Spring Rolls
Spring rolls are all about process. It works best to prepare and slice all of your vegetables and meat in advance. Then, lay out the prepared ingredients on a cutting board so that it's all there and organized when it's time to do your stuffing and rolling. (This is what the French call "mise en place" look at me, throwing out fancy French words).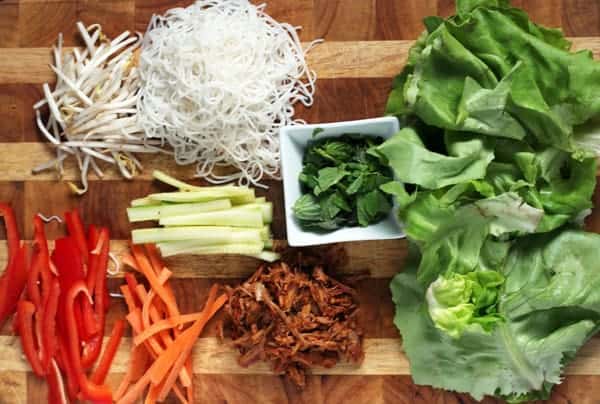 Working with Rice Paper
You need to be gentle with rice paper. At first, it is solid, yet fragile–almost like a delicate cracker–so you must soften them before stuffing them with the filling.
Get a large plate or shallow pan of warm water, then gently place the rice paper in to get it wet. Rotate it around in the water until the paper has softened (about 5-10 seconds total). You can also use a large bowl like we do here.

Take the rice paper out of the water and lay it out flat.
Then, start layering your ingredients, making sure to not fill them too full or the paper may tear.
Finally, roll them up and fold them in on the sides, like a baby burrito. You can check out Hungry Huy for more detailed rolling instructions.
*Tip: if you find that your paper does indeed start to tear (frustrating, right?!), just double layer with two pieces of rice paper instead of one.

Boom. You're done. Repeat the softening, filling, rolling process for the remaining spring rolls.
What to serve with Spring Rolls
Because they include meat, vegetables, and grains (rice) these spring rolls are a complete meal on their own. However, you can also serve them as an appetizer or snack. Traditional Gỏi Cuốn Tôm Thịt are served with hoisin peanut sauce, but you can dip yours in soy sauce, fish sauce, or barbecue sauce!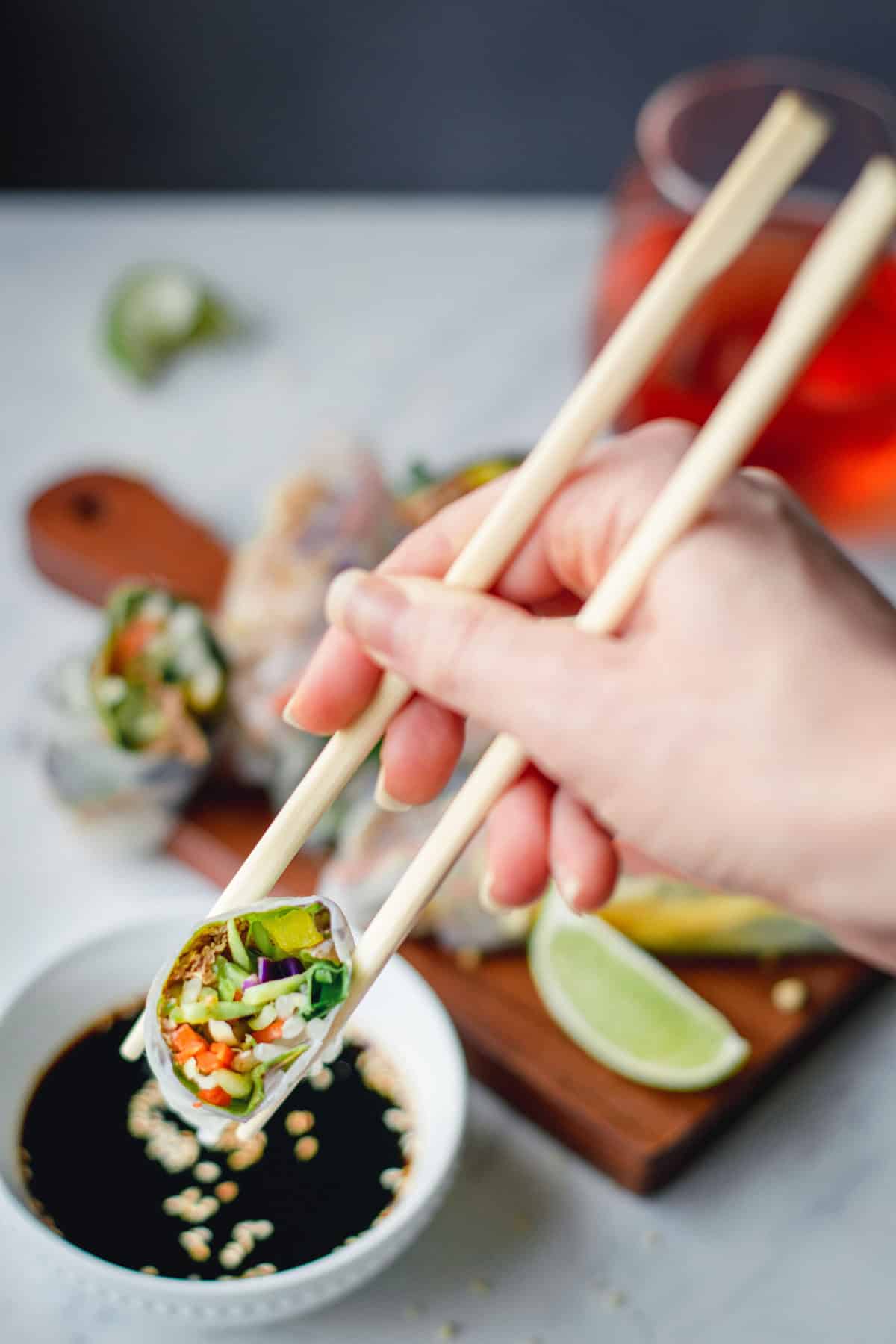 Wine Pairing with Pulled Pork Spring Rolls
My favorite pairing is a crisp rosé from Spain (or rosado as they call it there).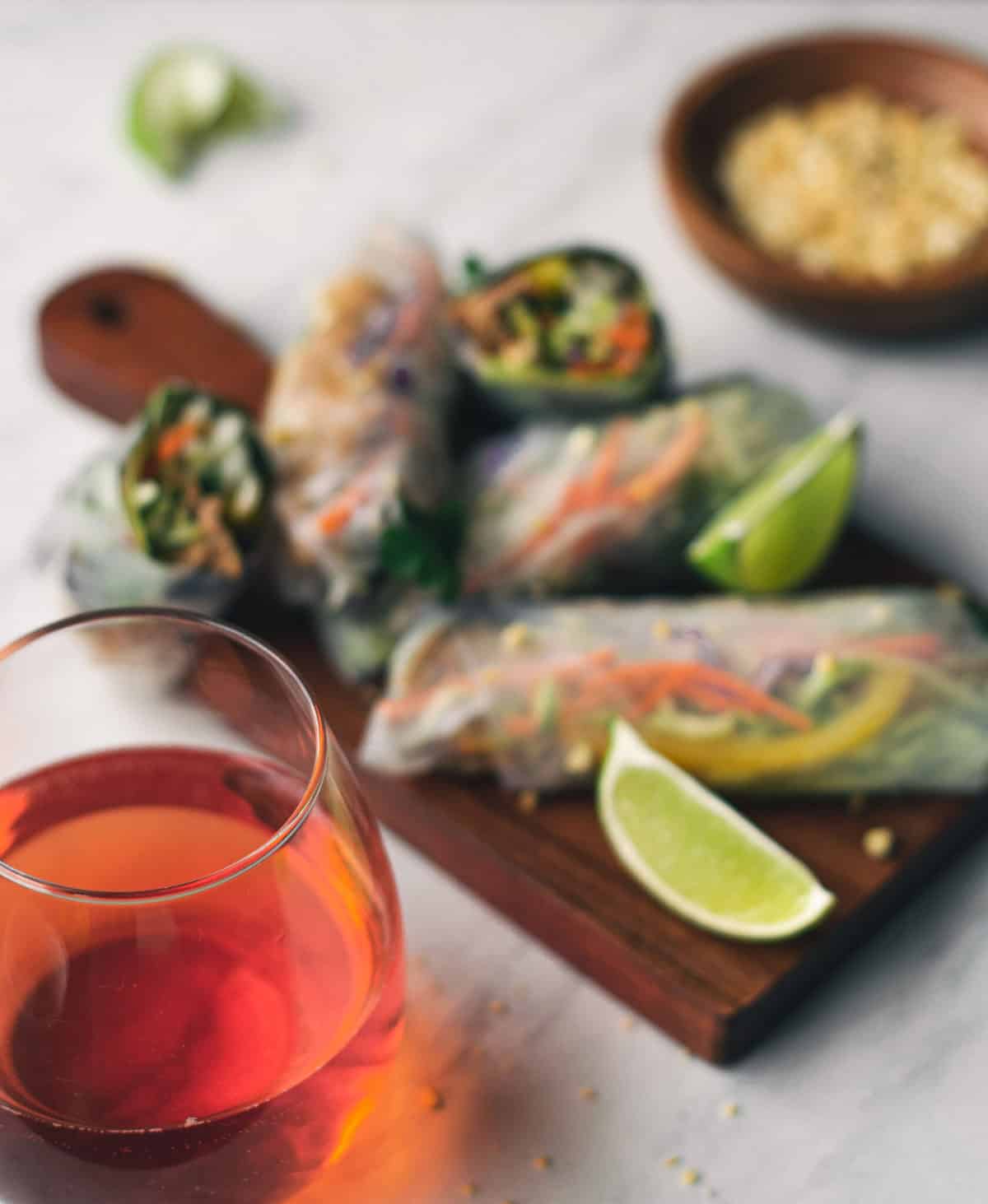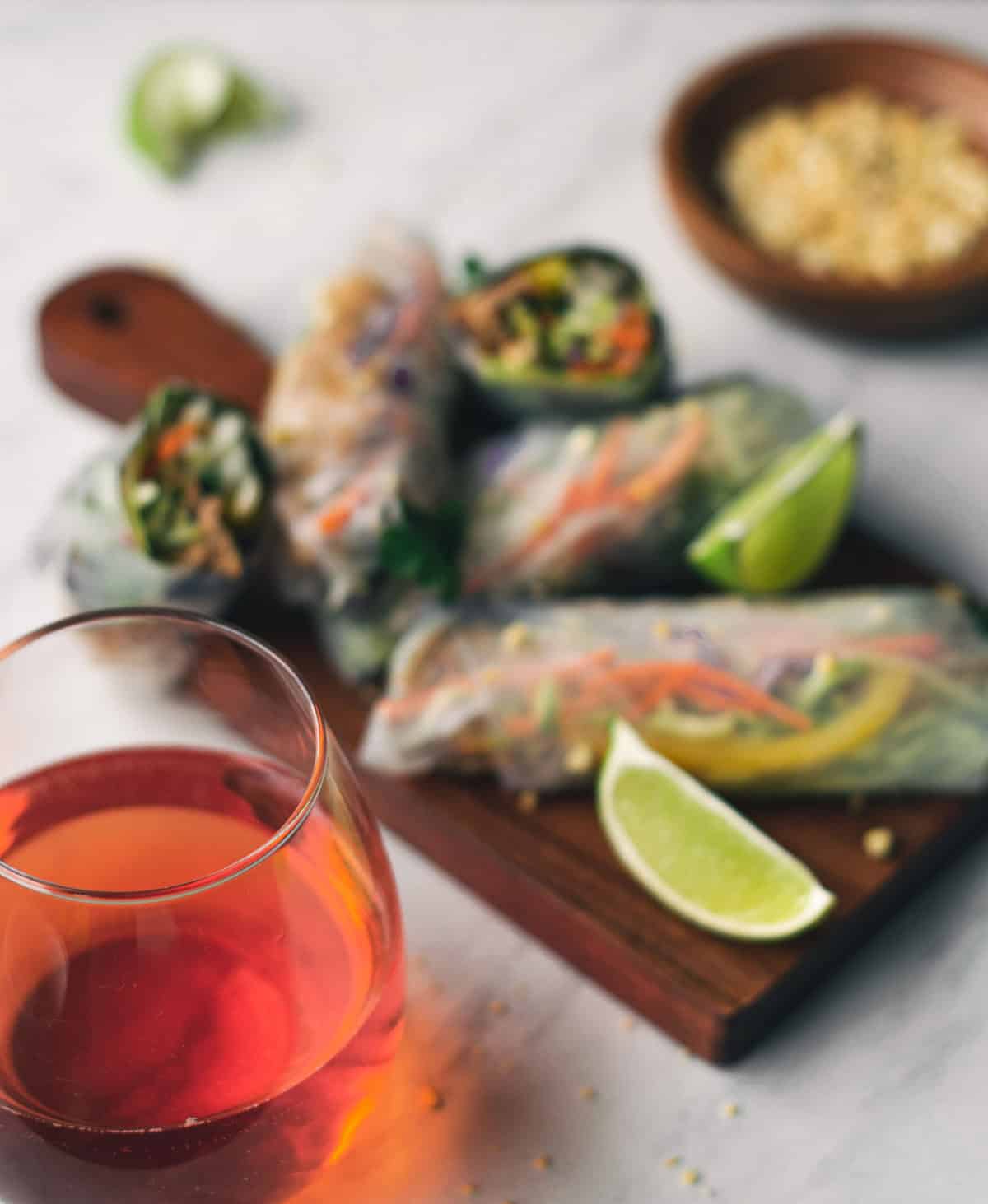 *This recipe was originally published in April, 2016, and updated in January 2022 with new photos and more detailed instructions. The recipe remains the same.
This post may contain affiliate links. This means if you click on the link, we may receive a small commission if you purchase through the link. We partner with brands we know and love and use and it helps keep the blog going!
Tried this recipe? We would love to see! Mention @vindulge or use the hashtag #vindulge!