New Year, new wines to try. If you're the type that gets stuck drinking the same wines, from the same producers, over and over, we want to challenge you to break out of your shell this year. Here are some of our favorite, "out of the box", wines we tasted last year (and no, none of these are box wines… not that there's anything wrong with them). Here are 12 new wine recommendations for 2023.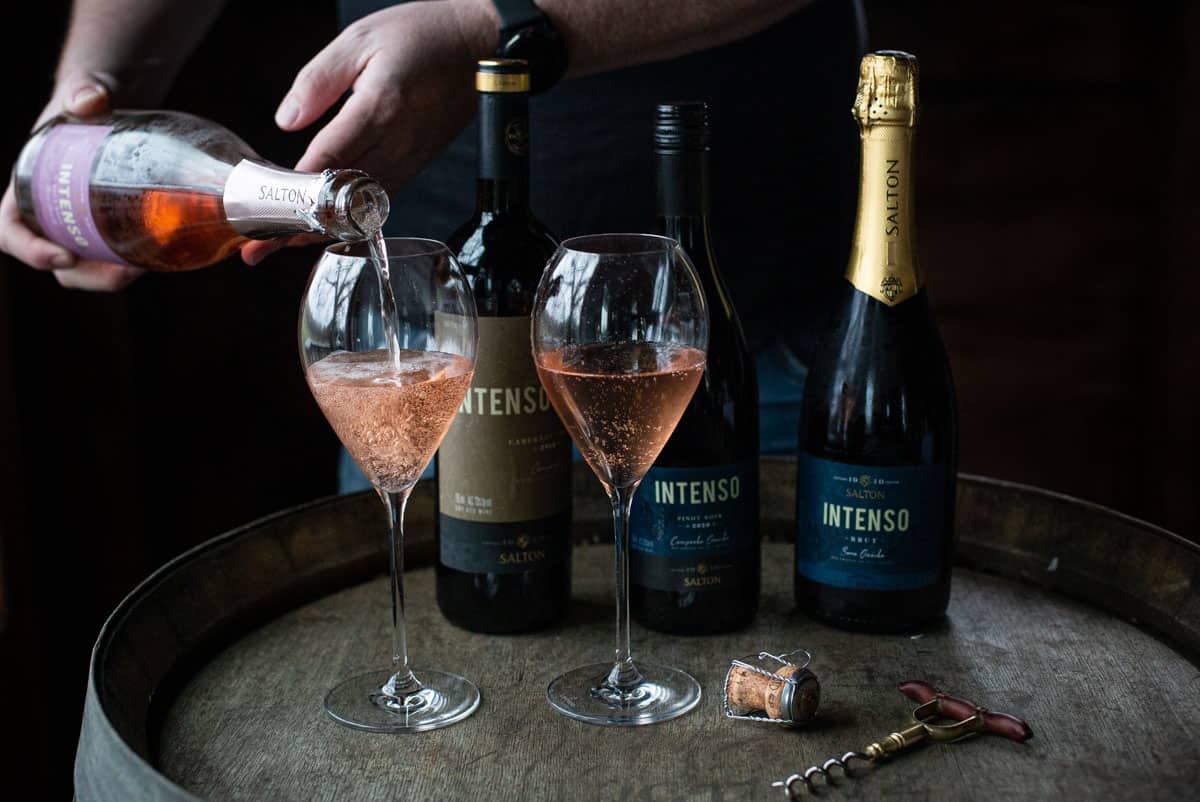 Jump to:
I like to review wines the way most people taste them, with food. Many of the wine reviews you'll see on this site are accompanied by a recipe. When we test recipes we usually open a few different wines of various styles that we think will work, then write about the best pairing.
But often we taste wines — either those sent as samples for review or purchased on our own – that are definitely worthy of mention even though they weren't part of a recipe. These wines below fit that bill.
These were selected because they motivated us to branch outside of our regular rotation of the same 'ol, same 'ol, wines we reach for. Something new. Something different. We hope you love them as much as we did.
Bonus: a few of these wines are featured in our Wine of the Week. That is a weekly newsletter highlighting some of the incredible wines from the Vindulge Wine Shop. The reviews in my newsletter go into more detail and depth on the wines, and also show you where you can purchase the wines.
Something Different
Branch out from your regular rotation with these gems.
Château De Moulin  Vent 2019 "Moulin  Vent" Couvent Des Thorins (Beaujolais, France)
This wine, made from Gamay Noir grapes, is light and fresh on the nose, much like a young Pinot Noir. Cranberry and minerality hits you first, followed by some tart raspberry and cherry fruit with some chalky earthy notes in the backbone. Light-bodied, smooth with light tannins and a dry finish. Good for pizza night or charcuterie plate. Stick with light food that won't overpower the light wine. Great for the Pinot Noir lover looking to explore some new regions this year. 13% abv | $29
M. Chapoutier, 2017 Domaine de Bila-Haut 'Occultum Lapidem' Blanc (Cotes du Roussillon Villages, France)
A blend of Grenache Blanc and Vermentino, this is bright and fragrant with deep apricot and peach with some floral notes, almonds, lime peel, and lingering salty minerality. There was a nice mix of lime and minerality with the depth of fruit and body. This is a very interesting and complex wine. A fun one to see how different and delicious richer-bodied white wines can be, especially from this region. 13% abv | $45
Ancient Peaks 2021 Sauvignon Blanc (Paso Robles, CA)
At first you get a whiff of freshly cut grass along with some fresh grapefruit, lemon, and pineapple with this Sauvignon Blanc. It's very clean with bright acidity (not the richer fruity style that can be apparent in some Sauvignon Blanc). This represents a lighter, grassy, grapefruity style. Not super New Zealand-y, but if you're a fan of that style this would be a good one to try to branch out of that region. Put this one on your radar for some summer grilling (I'm thinking grilled lemon chicken, grilled oysters, or ceviche). 13.5% abv | $18
Lauren Ashton Cellars 2017 Cuvée Arlette (Columbia Valley, Washington)
We've long been a fan of the wines from Lauren Ashton Cellars, and this is one of the reasons why. This Bordeaux-style blend is rich and solid with lots of depth. Structured, with layers of cassis, dark raspberry, dusty cocoa, and spice, this layered wine is also bold with structured tannins but also bright acidity! It's just lovely. It's a great one for traditional Bordeaux style lovers looking for a great new world style. Oh yeah, it's also fantastic with reverse seared ribeye steaks or smoked lamb. 14.4% abv | $55
Cantine Ermes 'Vento di Mare' 2020 Pinot Grigio (Terre Siciliane IGT, Sicily, Italy)
If you're looking for a new weeknight value sipper this one may be your next favorite. Made from organic Pinot Grigio grapes, this refreshing wine is dry and bright with fresh lemons, crisp pears, and white peaches and a very mild salinity on the finish. You can't really beat this for the price, averaging around $10 a bottle! Perfect for a sunny day by the pool or paired with some grilled lemon shrimp! 12.5% abv | $10
Due Terre Wines 2021 Biancu (Sicily, Italy)
This is a white blend of two indigenous grape varieties (Catarratto and Grillo) found on the island of Sicily. Light, refreshing and fun, with a parade of lively white stone fruit flavors marching across the palate, and a persistent, dry finish. There is something about the flavors and texture that remind us that we aren't in Kansas anymore with this one… Keep in mind that this is a 1-liter bottle (vs your typical 750 ml bottle). 12.5% abv | $22
Something New From an "Old" Producer
Sometimes well-known wine producers have second labels, or other projects, outside their main brand, but with wines made by the same team as the familiar well known wines you have grown to love. Here are a few second labels/projects from some favorite producers.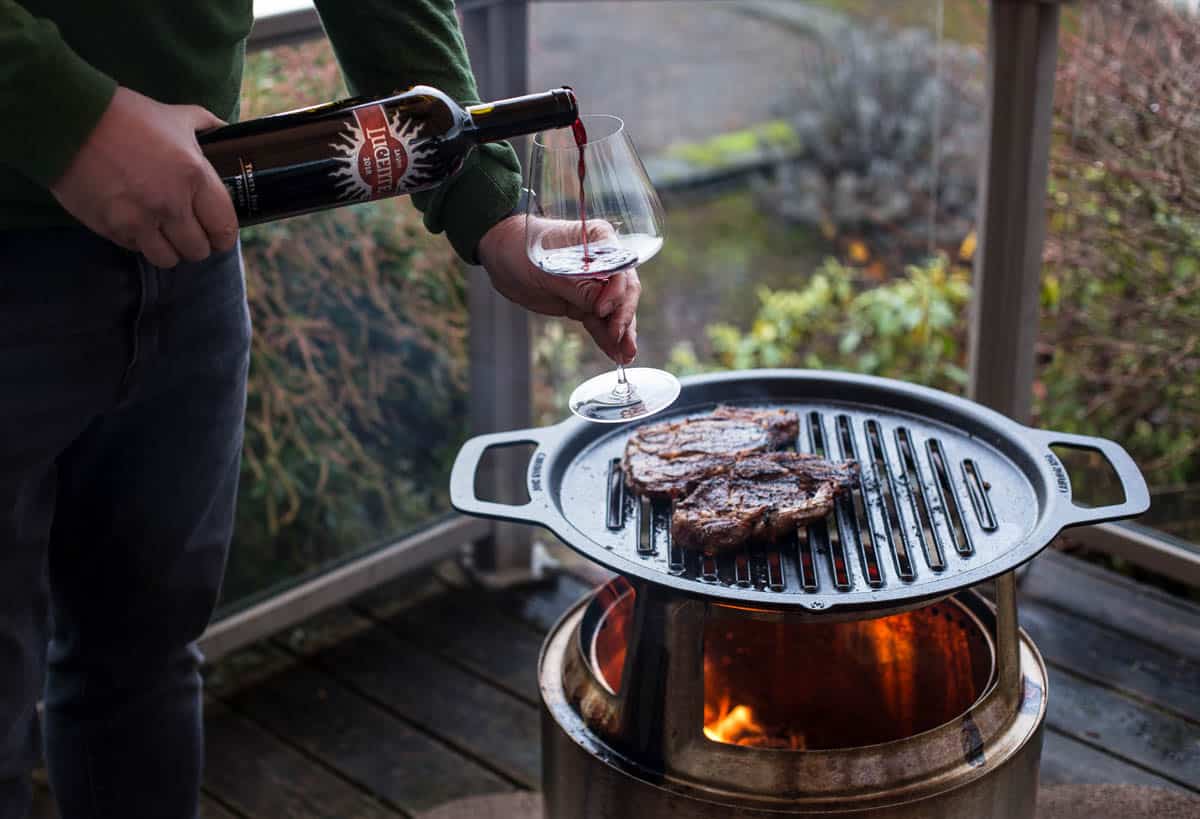 Tenuta Luce 2018 'Lucente' Toscana IGT (Tuscany, Italy)
The second label wine from Tenuta Luce, this is a blend of Merlot and Sangiovese, and more approachable and ready to drink without having to lay down for years. Dark and woodsy upon first sniff, then you get a load of blueberries, juicy raspberries, and deep black cherries. Yum! Smooth and silky on the palate with just enough tannins to make it a beautiful match for a grilled steak! Plus it's much more affordable than your typical big red steak wine from Napa! 14.5% abv | $30 (but can be found for as low as $20)
Chemistry NV Pinot Noir Rosé Bubbles (Willamette Valley, Oregon)
Launched in 2018, this sparkling wine of Pinot Noir grapes is made by the Stoller Wine Group — the same company that produces some of my favorite local wines here in Oregon (but at everyday prices). This bubbly is lively, bright, fun and delicious. Juicy cherry fruit mingles with lime and strawberries for a festive party in your mouth. This wine is meant for parties, casual sipping, and brunch with friends! 12.5% abv | $20
Lady Hill Winery 2021 "Radicle Vine" Pinot Noir
Lady Hill is a family-owned-and-run winery with a ton of history in the Willamette Valley of Oregon, making wines under several labels. One of my favorites is this value priced Pinot Noir. Simply put, there is a LOT of bang for the buck in this bottle! This Pinot is medium-bodied, but is packed with complexity, from fresh, red fruit, black tea, wet stone, and baking spice notes out of the gate and through the delicious finish! 13% abv |  $23
A Few Gems from Brazil, Yes, Brazil!
While Argentina and Chile may get the attention from South America, these wines from Brazil are going to stand out for their value and the quality. You can learn more in our introduction to Brazilian Wine. The wines below can be purchased and shipped from Wine.com.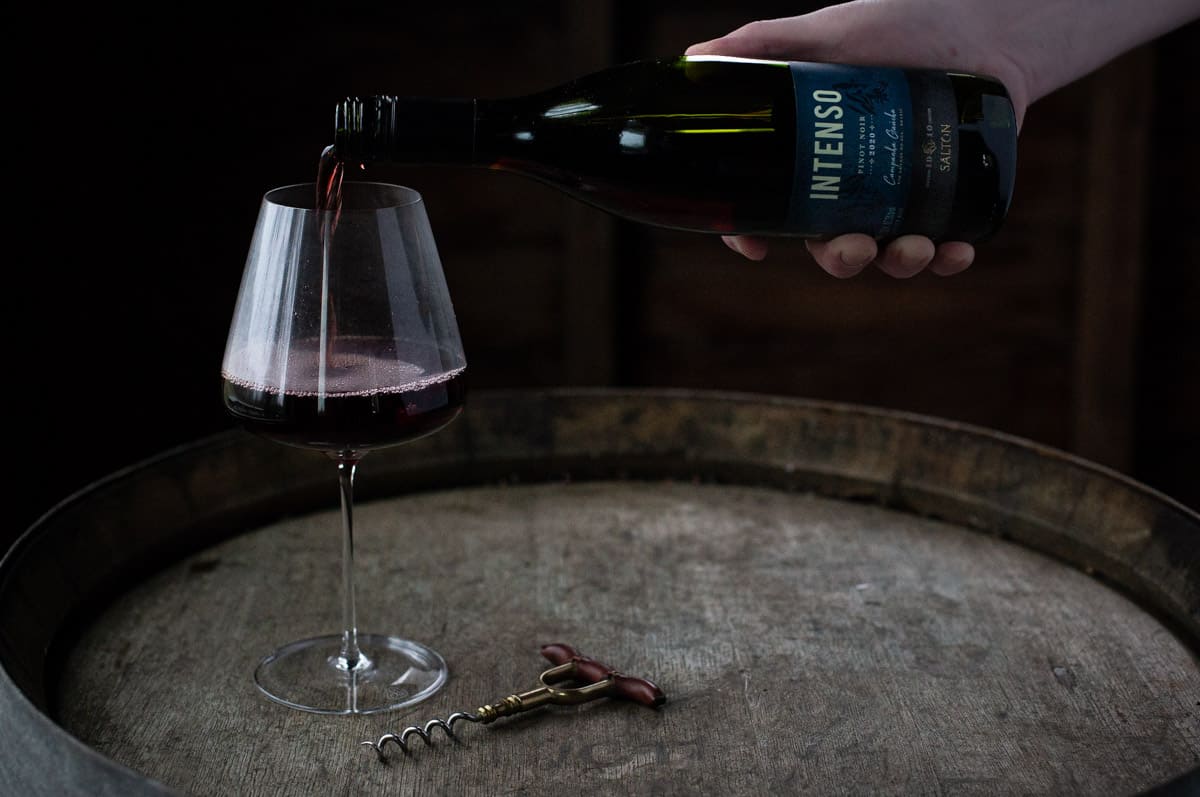 Salton "Intenso" NV Brut Rosé (Serra Gaucha, Brazil)
Made in the long charmat method (for 10 months), this bubbly, made from 60% Pinot Noir and 40% Trebbiano, is light, fresh, and fruity. Vibrant aromas of cherry with a hint of meyer lemon and a tiny note of dried cranberry, this is a lively and fun surprise from Brazil. Nice acidity on the finish with some tart cherry and a lingering minerality (think stone). This wine shows that Brazil can make some kick ass bubbly at great prices. 11.5% abv | $19
Salton "Intenso" NV Brut (Serra Gaucha, Brazil)
Light and fresh with lively bubbles and lemon brightness throughout, with a savory almond paste flavor on the finish, this is another eye opening gem from Brazil. This is a great one to sip on alone or with appetizers while your party is just beginning. 11.5% abv | $19
Salton "Intenso" 2020 Pinot Noir (Campanha Gaúcha, Brazil)
Light, bright, and acidic, with some mild cherry and cranberry aromas, and some dusty cocoa powder and vanilla on the finish. It reminds me of a New Zealand style Pinot Noir with its fresh nature, red-berry aromatics, and light-bodied style. It's not overly complicated, but it is a good value at $19 and shows the promise of Pinot Noir from this region. $13% abv | $19
This post may contain affiliate links. This means if you click on the link, we may receive a small commission if you purchase through the link. We partner with brands we know and love and use and it helps keep the blog going!
---
Mary (a certified sommelier and recipe developer) and Sean (backyard pitmaster) are co-authors of the critically acclaimed cookbook, Fire + Wine, and have been creating content for the IACP nominated website Vindulge since 2009. They live in Oregon on a farm just outside Portland.
Some of these wines were were media samples for review. See my sample policy here.
* "abv" refers to alcohol by volume