Our best recipes for Valentine's Day on the grill or smoker. Avoid the restaurants this year and dine in. Here are our top 21 Recipes for Valentines Day you can cook on your Smoker or Grill.
We even highlight a 3-course meal you can create in one post!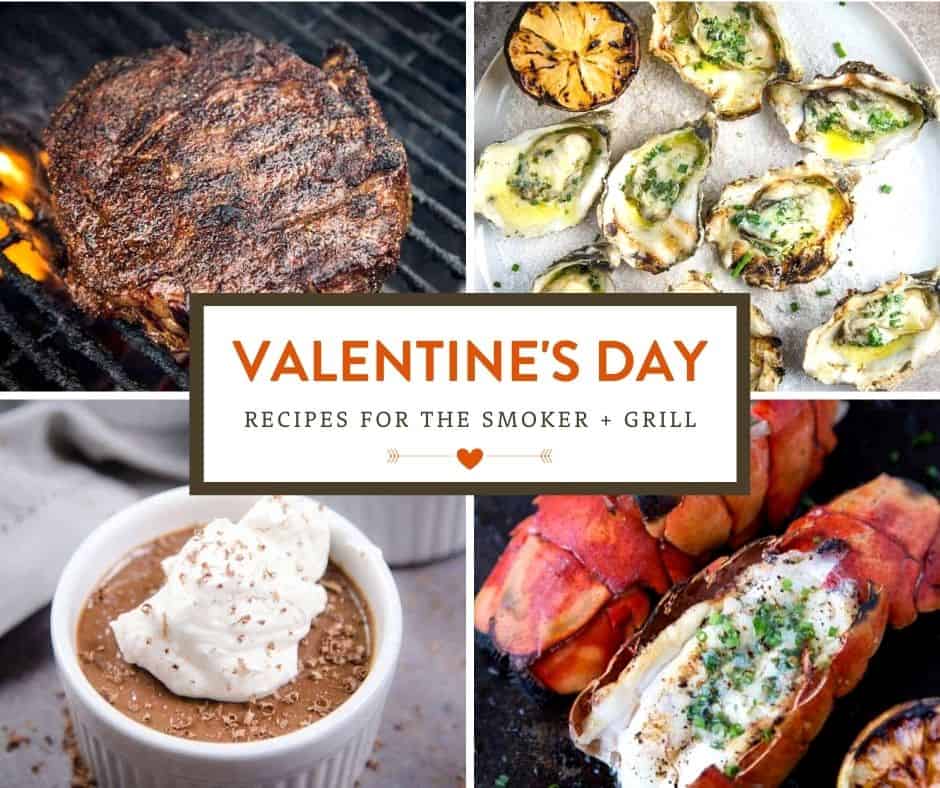 I used to be one of the many Valentine's Day haters. You know the ones. Those who harp on the day for being an overly corporate holiday. Hater's gonna hate.
But since having kids I've realized that it doesn't have to be about the Hallmark-ness of the holiday, or buying lots of chocolate (though there will likely be lots of chocolate consumed in my house), but instead teaching my kids to recognize and appreciate love.
Jump to:
I also get that kids shouldn't show their love just one day a year, but be taught to show it everyday (we all should, and we've all been guilty of being terrible examples of this). But we need to start somewhere, right? This is a good day to help them recognize the love in their lives, in all of its forms, and to celebrate it.
And that's what we're going to do in our house. Make the food we love, make some cheesy-ass cards for each other, drink our favorite drinks, and indulge in the desserts we love the most (chocolate for me, vanilla for Sean, anything with sugar will please the kids).
One thing is certain, we won't be going out to a restaurant to eat this year.
Instead we will be cooking something fun and festive that night, at home.
If you're looking for some inspiration you can cook on your smoker or grill for this heart-shaped holiday, whether for a party of 2, or family of 6, here are a few of our favorite recipes for Valentine's Day.
Valentine's Day Appetizers
If you have the grill going for some main dishes, then why not add a grilled fondue to the mix? We even grill up some sausage as one of the dipping ingredients. This classic fondue will make your taste buds sing.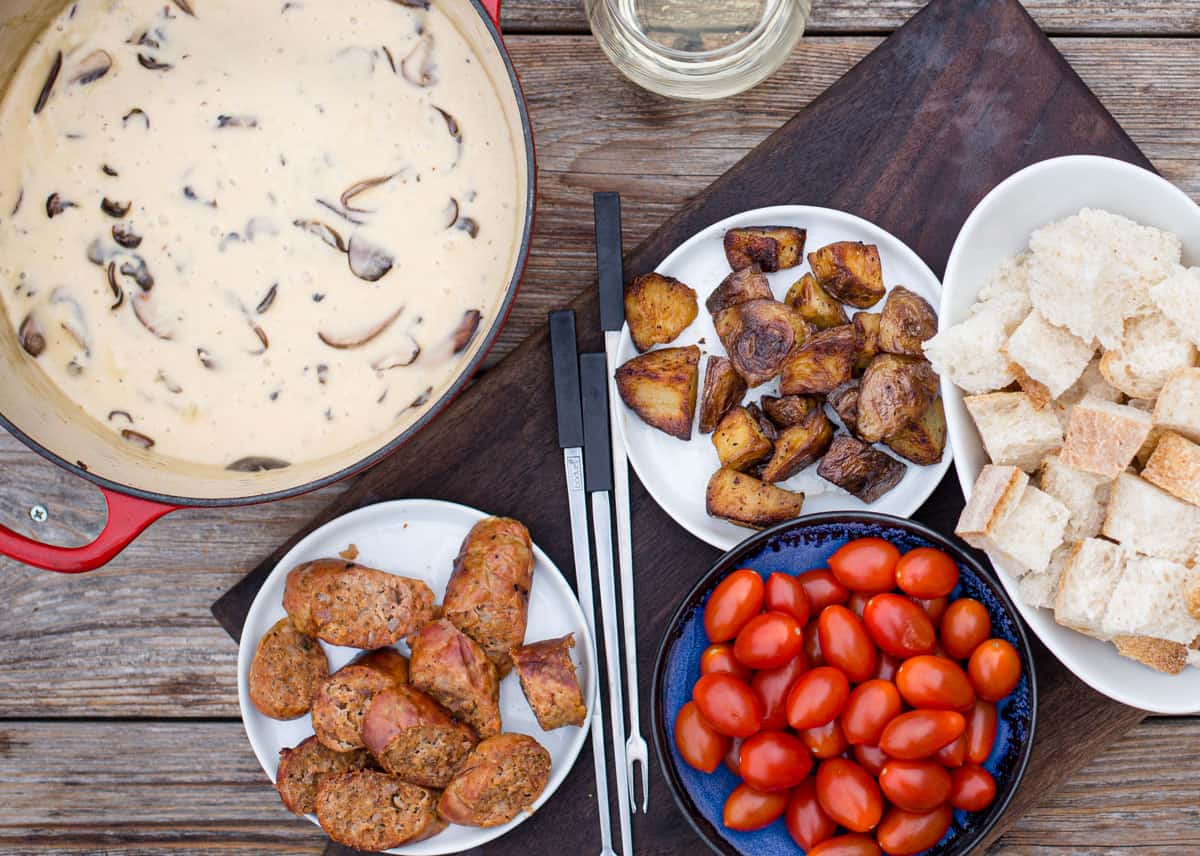 The perfect aphrodisiac to get your romantic dinner started! Grilled Oysters are insanely delicious, and are easy to make. Grilled Oyster Recipe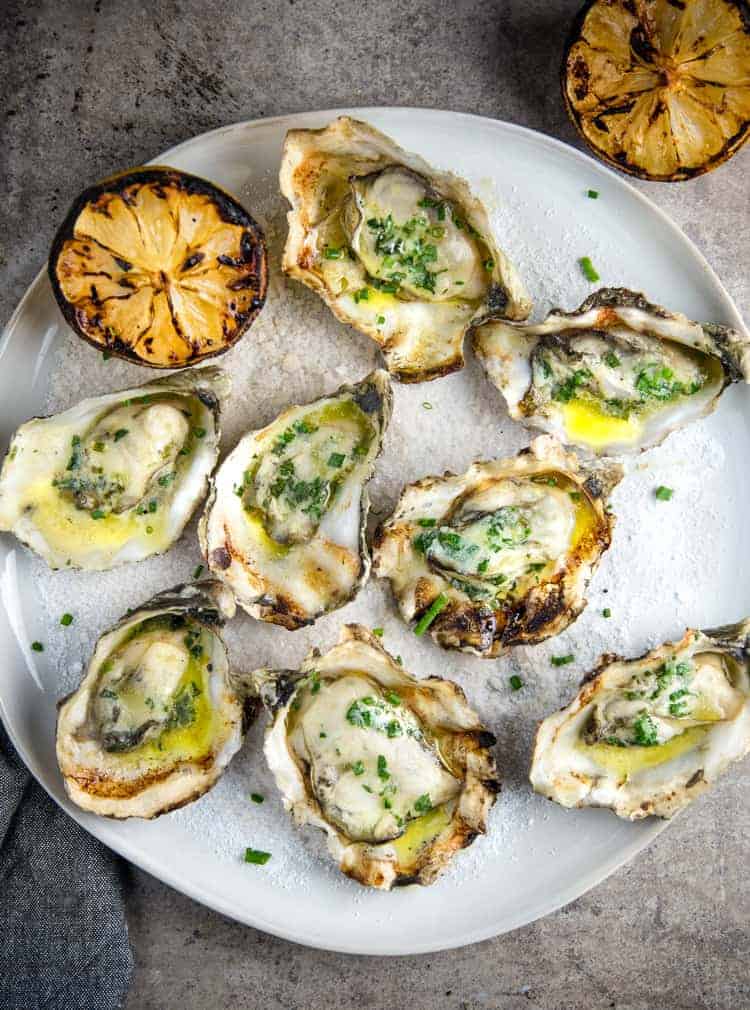 Speaking of salmon, this dip is sure to impress as an appetizer for your fancy dinner. It's one of our all time favorite appetizers, and for good reason. Smoked Salmon Dip Recipe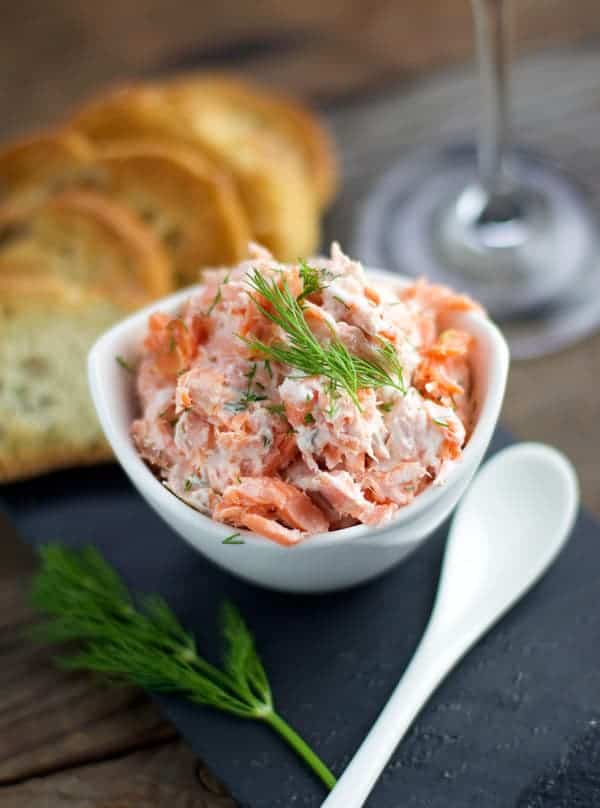 Another elegant starter for your romantic evening and a great reason to splurge on some true Dungeness crab. You guys, these are da bomb! Pair this with your favorite Chardonnay (I recommend one from Oregon! Yassss!). Smoked Salmon Dungeness Cakes Recipe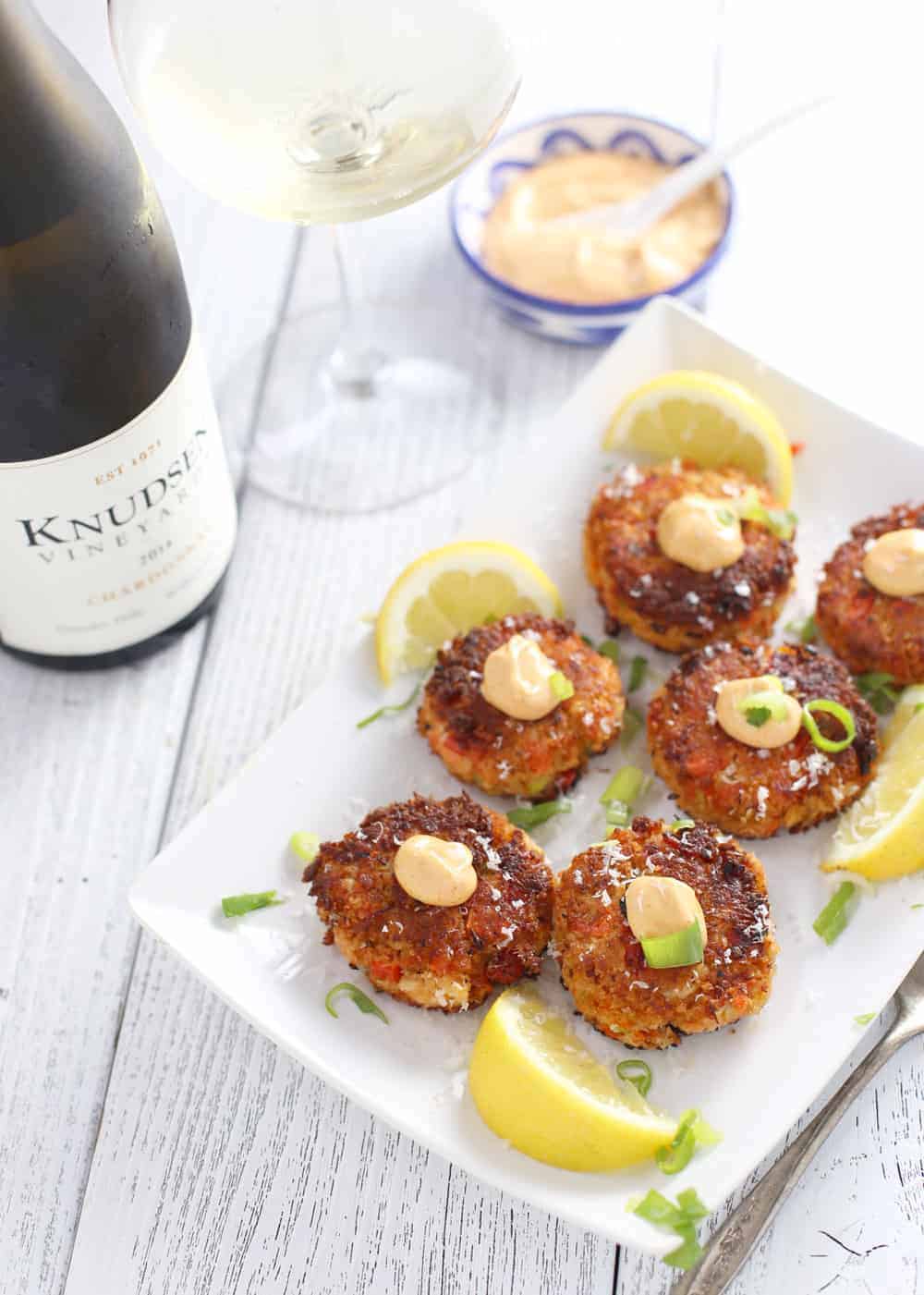 Some dates for your Date? I couldn't think of a better pairing! Stuffed with goat cheese and topped with a thyme smoked honey, this take on a classic will really wow your Honey. Grilled Bacon Wrapped Stuffed Dates Recipe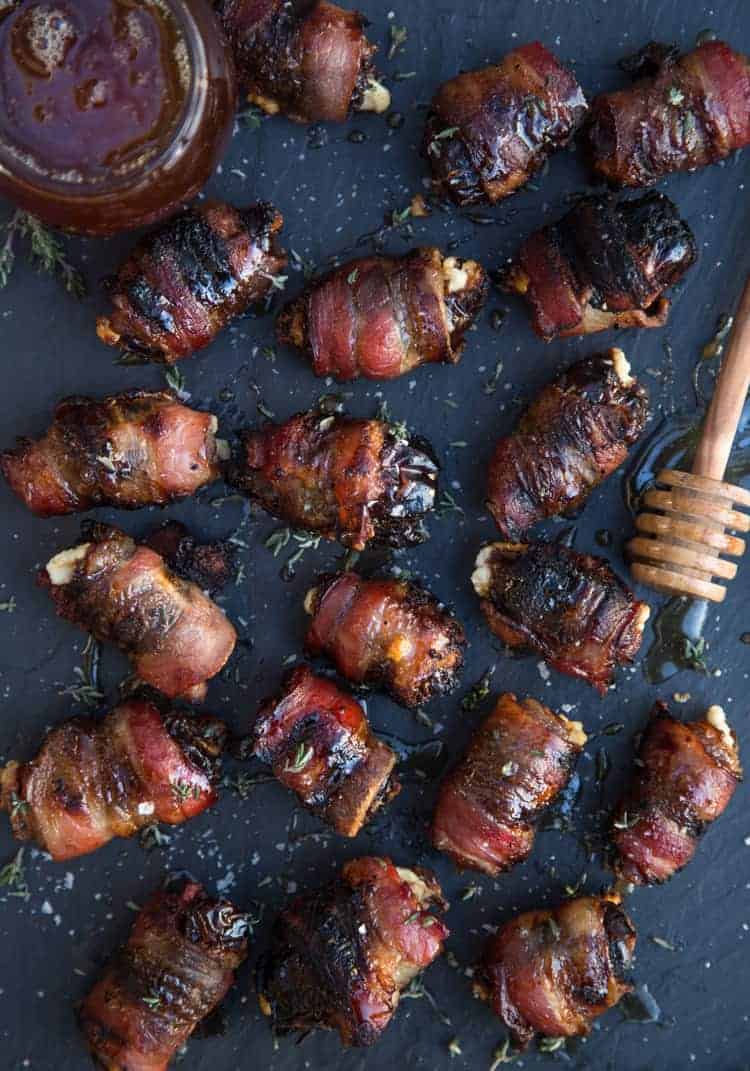 Main Dish Recipes for Valentine's Day
Once upon a time I was a vegetarian. True story. This was THE cut of meat that taught me to appreciate and enjoy meat — my first beef short rib. It was life changing. While this recipe for Smoked Beef Short Rib Stew may or may not change your life, it will certainly please your palate. Pair this with a Rhone Style red. One of our favorite recipes for Valentine's Day. Smoked Beef Short Rib Stew Recipe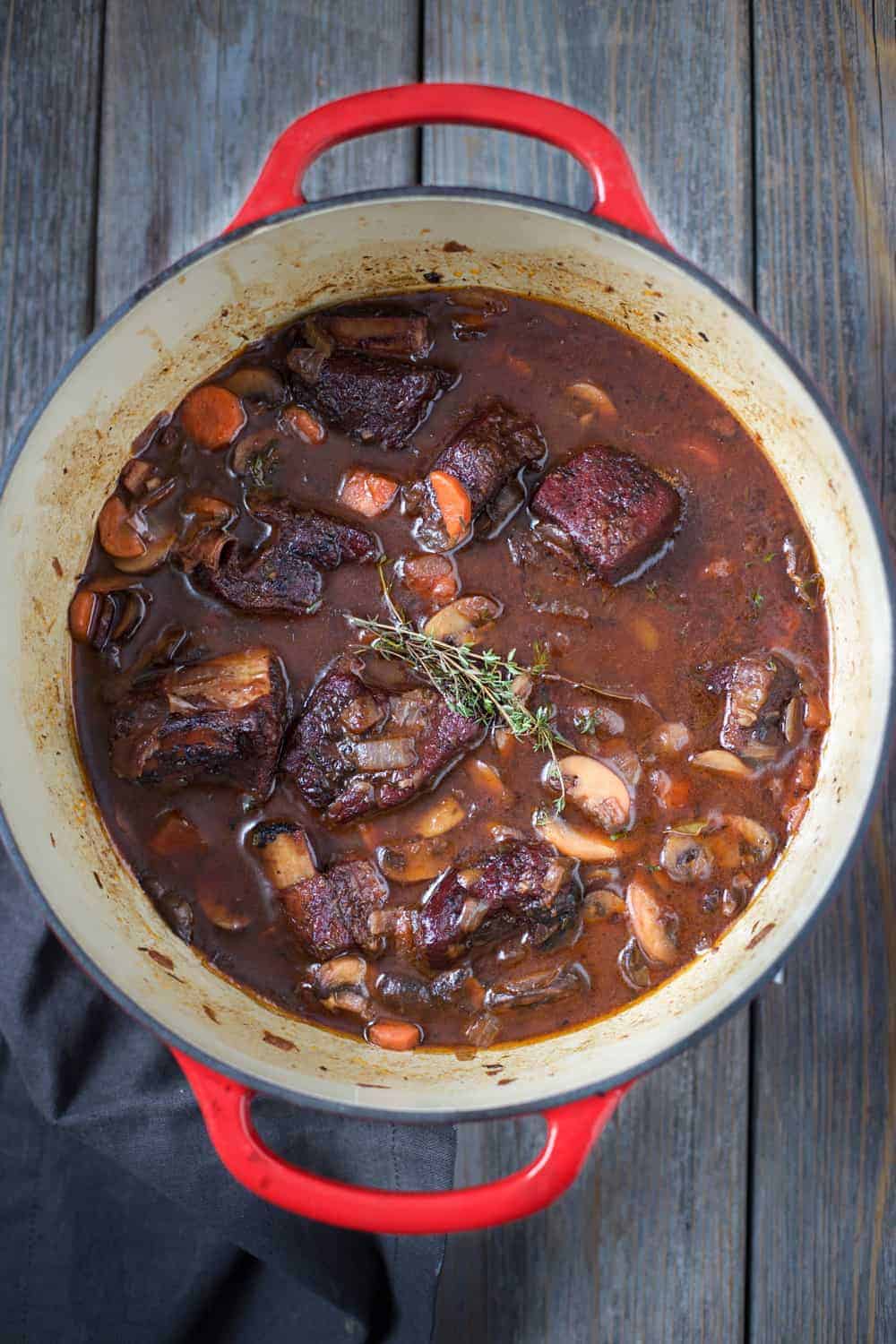 This recipe has both the "wow" factor of its presentation, and also the elegance you want at a special dinner. My whole family LOVES this recipe! Try this with a semi-sweet Riesling or a New World Pinot Noir. Maple Chipotle Cedar Plank Grilled Salmon Recipe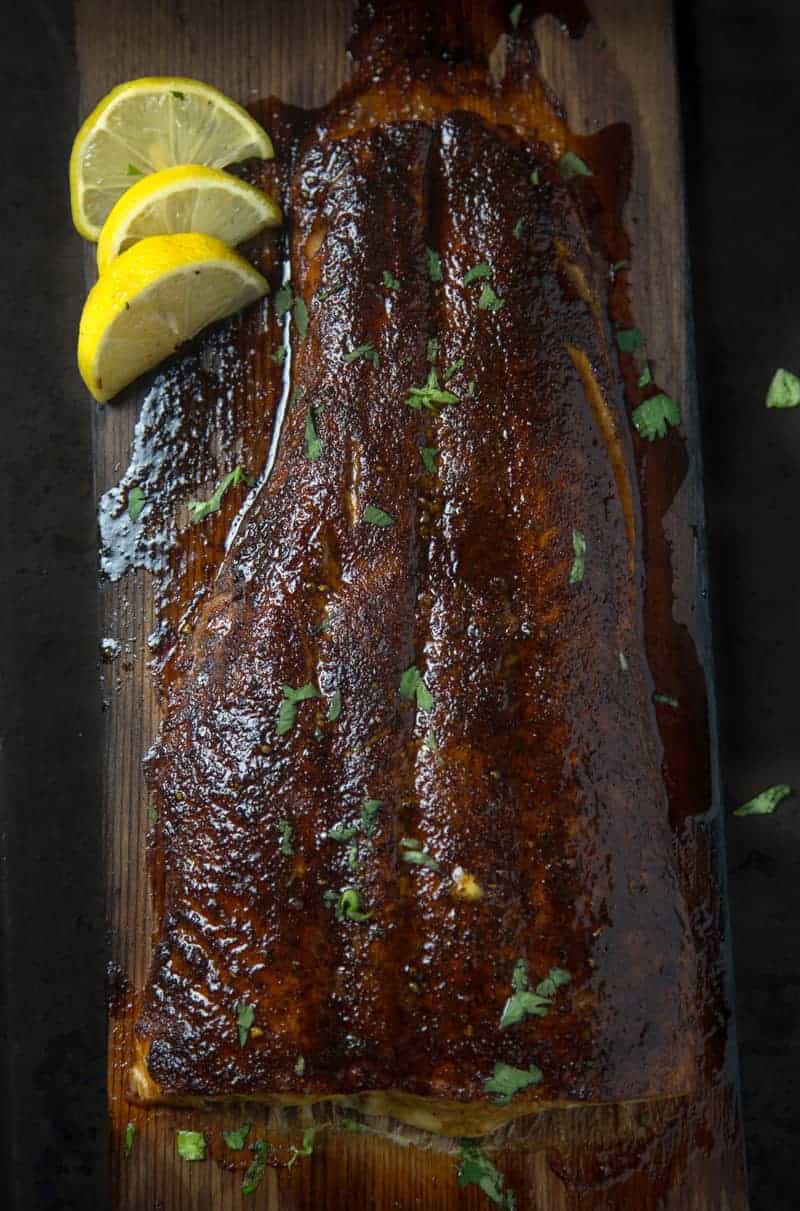 If there was one dish that would woo my husband over without fail, it's these Reverse Seared Smoked Rib Eyes. He could eat this every day of the week if his cardiologist would approve (don't get any ideas, Sean!). Reverse Seared Ribeye Steak Recipe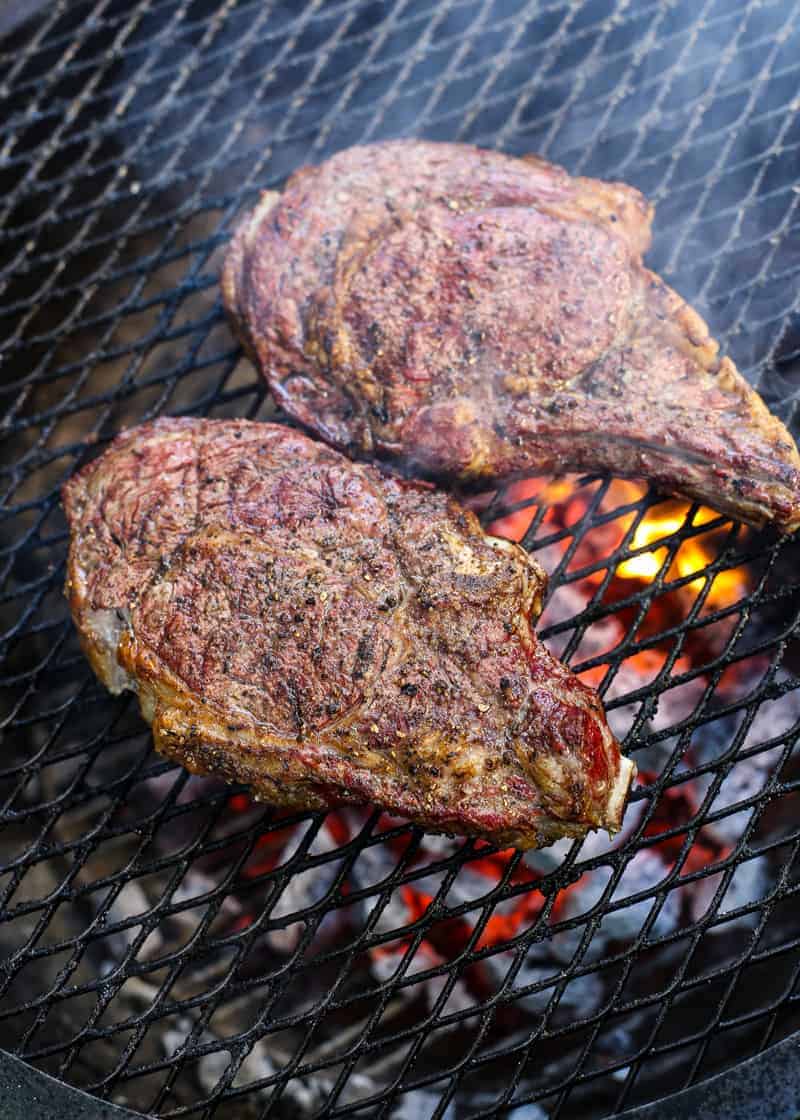 If you wanted to combine those Rib Eyes from above and do a little Surf and Turf action try these easy Grilled Garlic Chardonnay Shrimp. This is another good one for Chardonnay, especially if you use it for the garlic wine sauce. Grilled Garlic Shrimp Recipe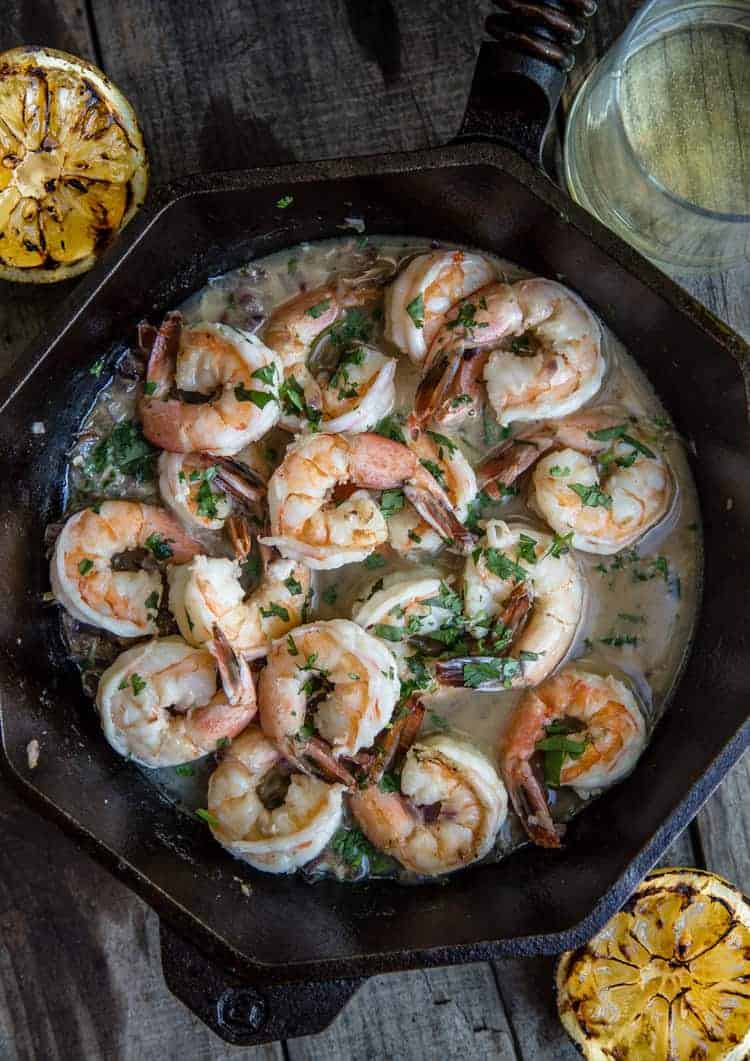 Or if you wanted something a little more show-stopping for a Surf and Turf option, you can't go wrong with Grilled Lobster Tails! Grilled Lobster Tail Recipe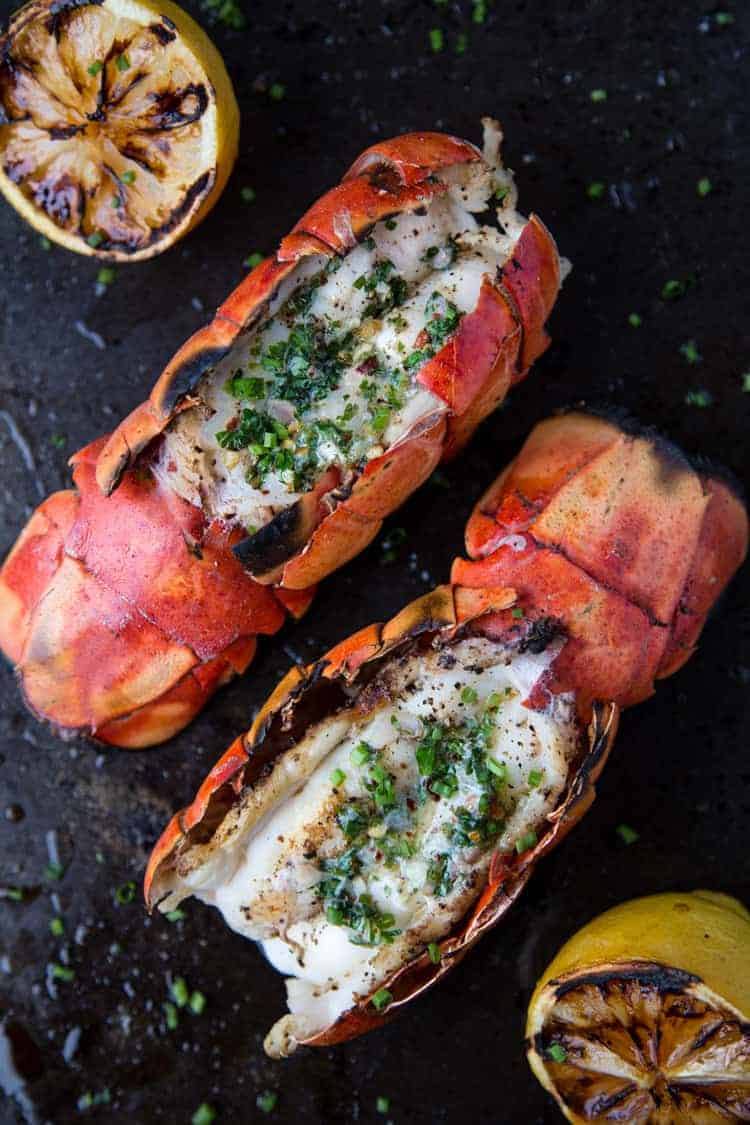 Pair that Lobster with a Filet Mignon and you've got the ultimate romantic dinner for two this Valentine's Day! This one is topped with a decadent mushroom brown butter sauce that's to die for. Grilled Filet Mignon Recipe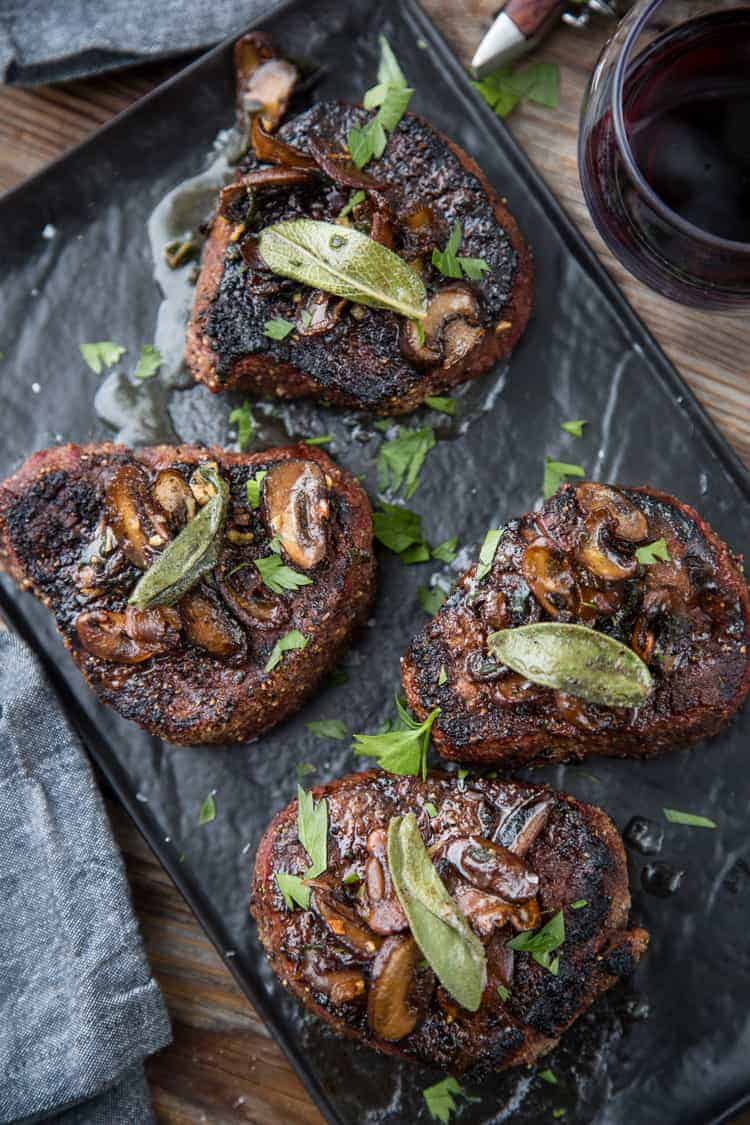 This classic French dish is a close second to winning my heart after the short rib stew. True love for this one! We take a classic dish and bump it up a few dozen notches. I'd stick with a red Burgundy (French Pinot Noir) for this, or go big with a Chateauneuf-du-Pape, from the Rhone Valley. Smoked Coq au Vin Recipe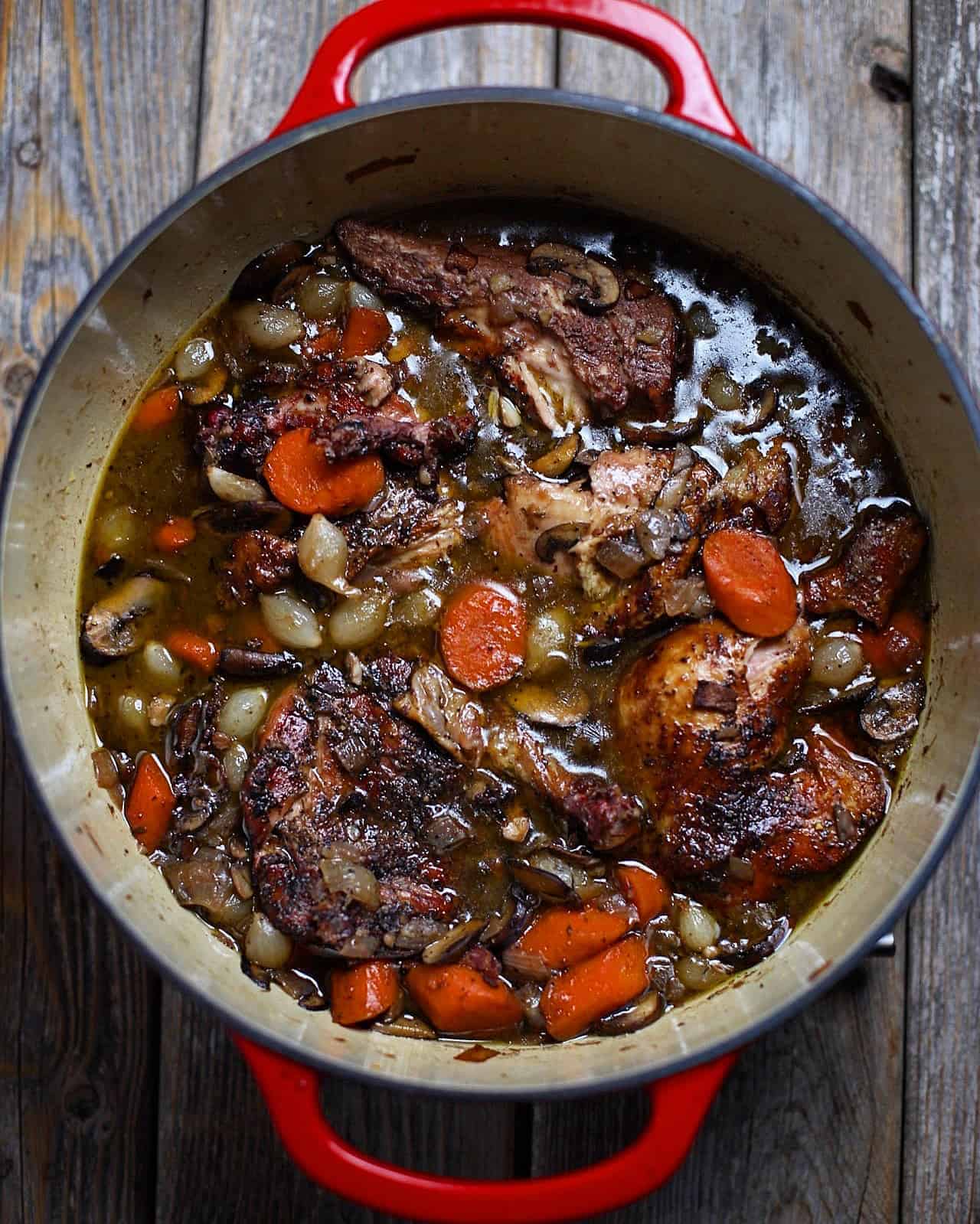 This is a great one if you're looking for something quick and easy. And as recipes for Valentine's Day goes, this is all about easy. This Red Wine Marinated Smoked Tri Tip with Chimichurri Sauce is a fantastic option, and is incredibly flavorful. Between you and me I could eat this every day of the week! Smoked Tri Tip Recipe
Why yes, of course I put two short ribs on this list because to me, short ribs = true love. This one skips the stew and makes the short ribs the star of the meal. Vegetarians beware, this could turn you to the dark side. Smoked Beef Short Ribs Recipe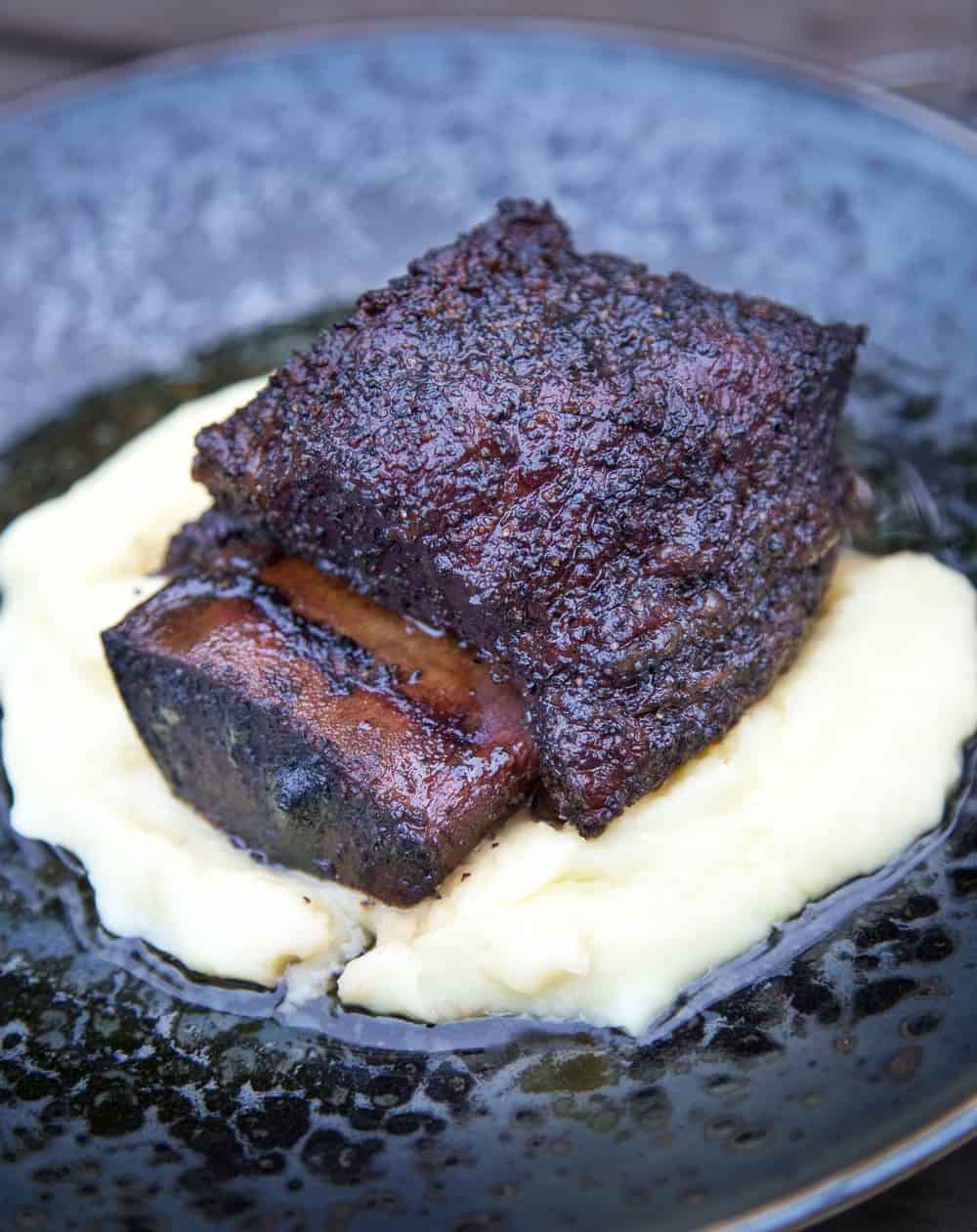 If you want something romantic and not into the beef or seafood, Lamb Chops are one of my all time faves! So full of incredible flavor. Pair this one with your favorite Pinot Noir! Smoked Lamb Chops Recipe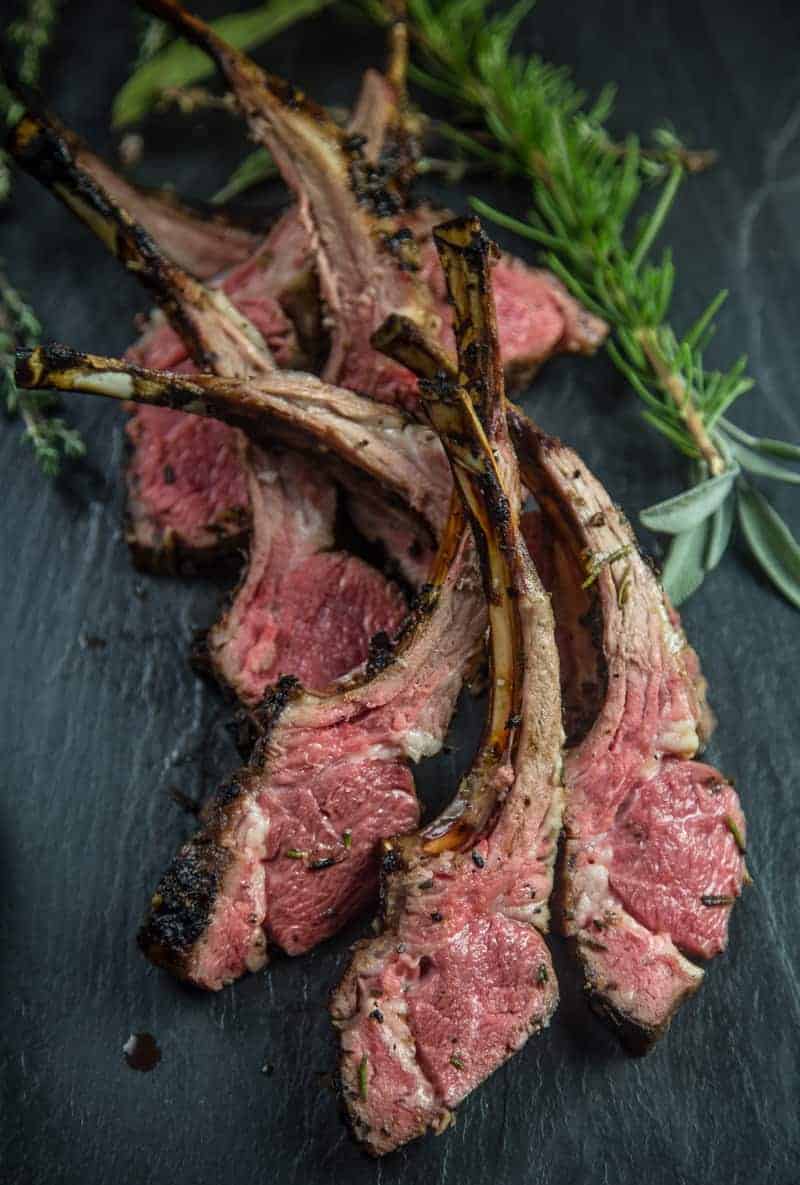 Valentine's Dessert Recipes
Finish your night with these ridiculously tasty Smoked Pot de Crème. These can easily be made in advance the night before and they'll be ready for you to eat on the day of your dinner. Everyone will love these. The ultimate chocolate dessert for smoked food lovers. Smoked Pot de Crème recipe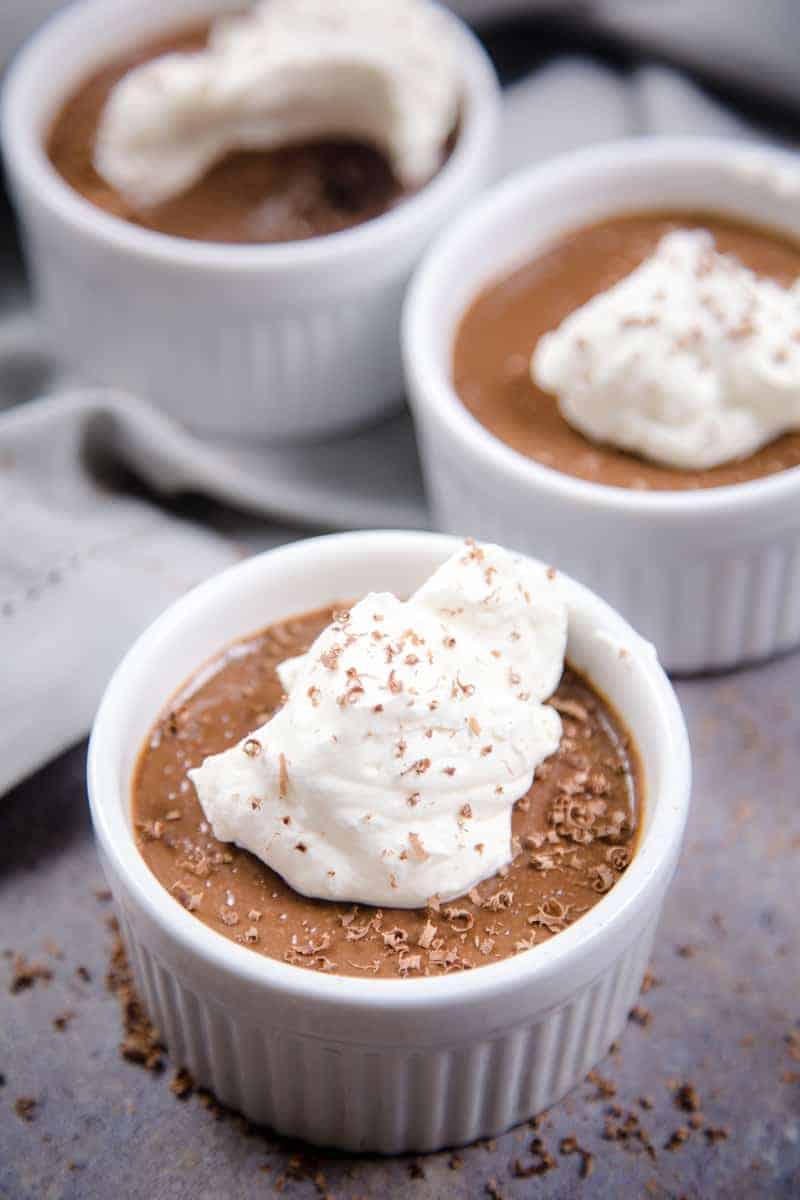 Or if you're craving a classic brownie, these are made to be dense and rich in chocolate. Top them with a chocolate drizzle and vanilla bean ice cream. We cook mostly gluten free in our house, but this recipe is very easy to sub the gluten free flour with regular all purpose flour (equal proportions). Skillet Brownie Recipe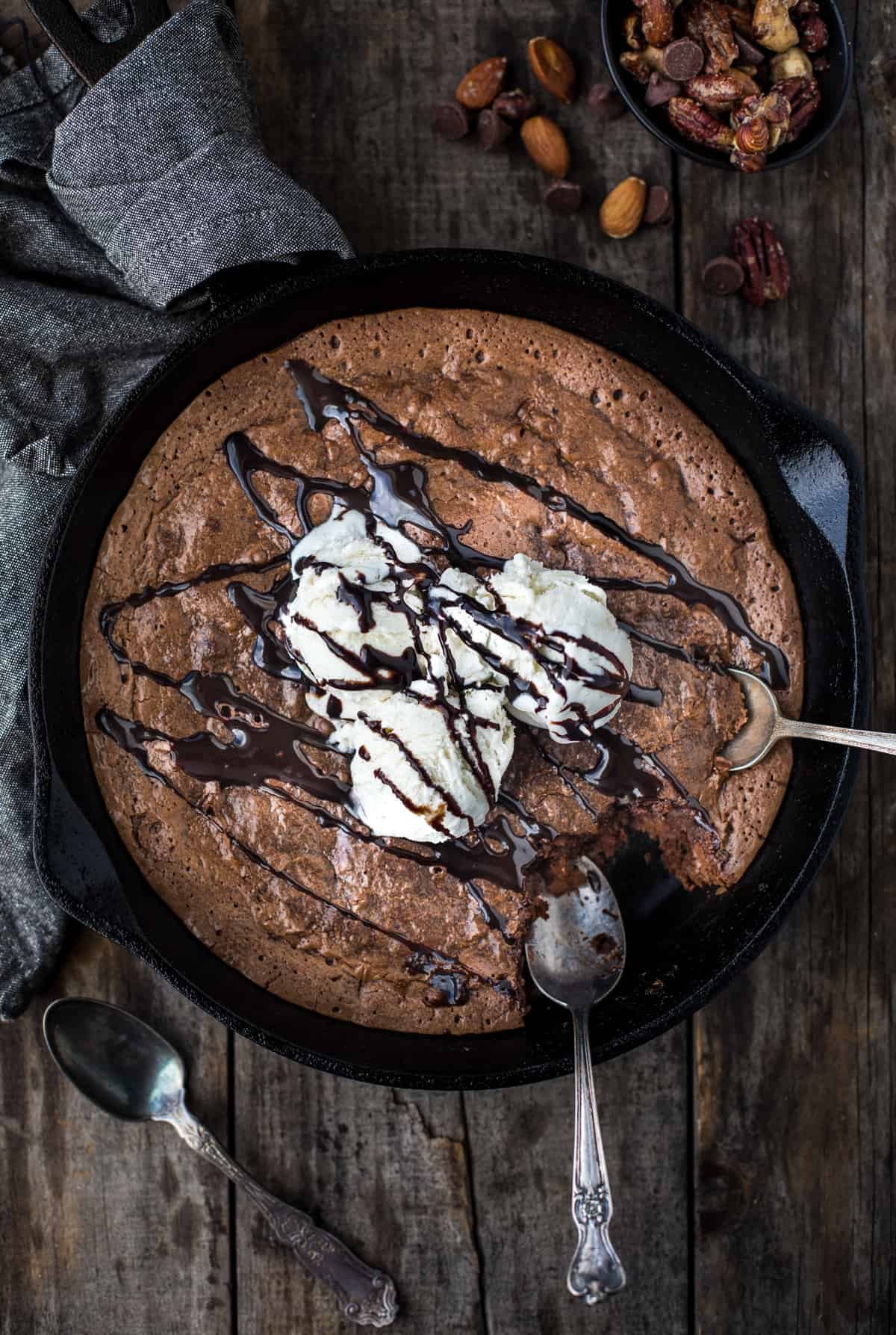 Take some wine, like Pinot Noir, and add it to chocolate in this amazing (and easy) chocolate truffle recipe. We walk through some topping ideas too, like crushed smoked almonds. When you bite into these, it's soft and delicious.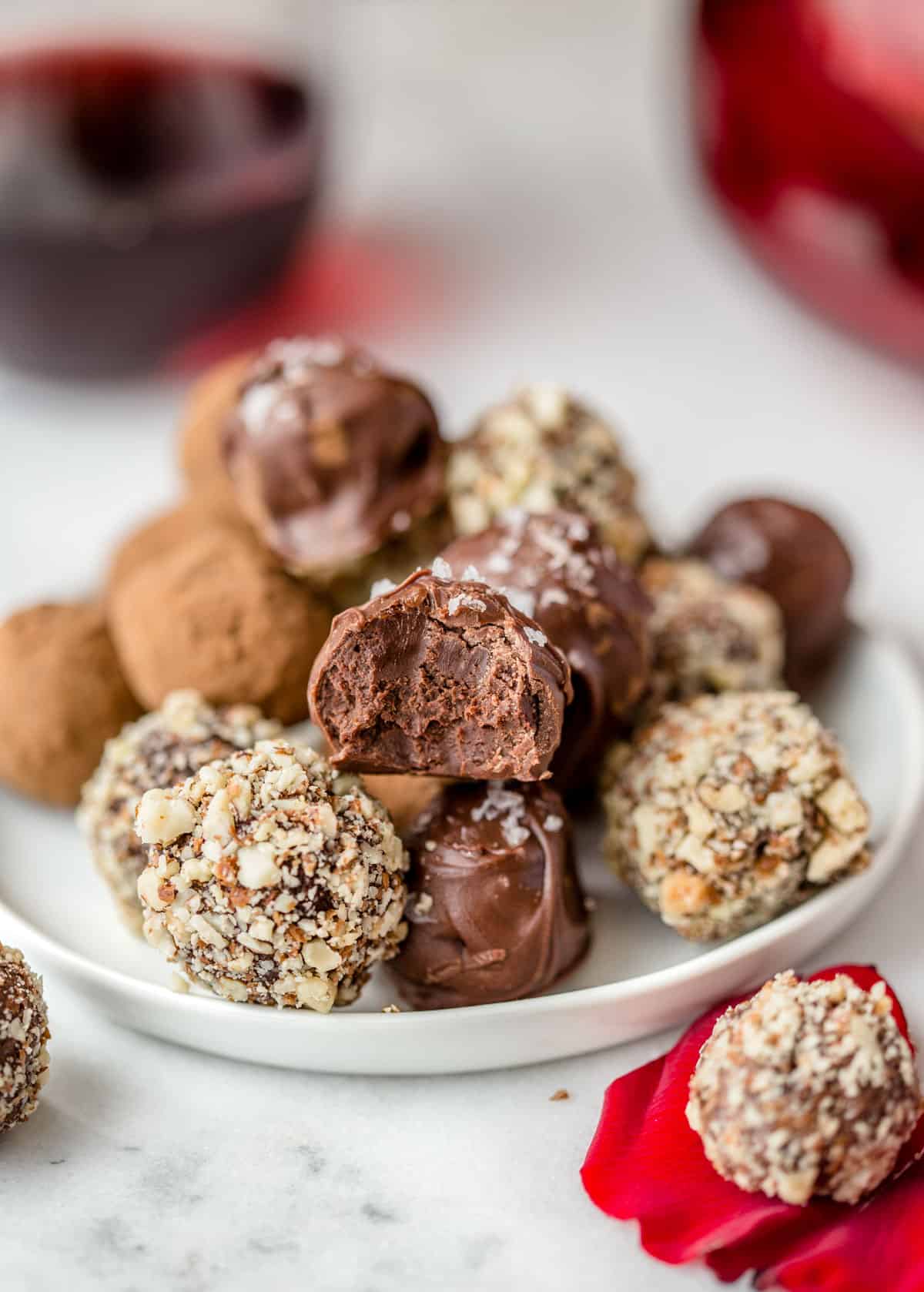 This post highlights a great multi course meal. Make yo-self a full-on elegant 3- course dinner for two!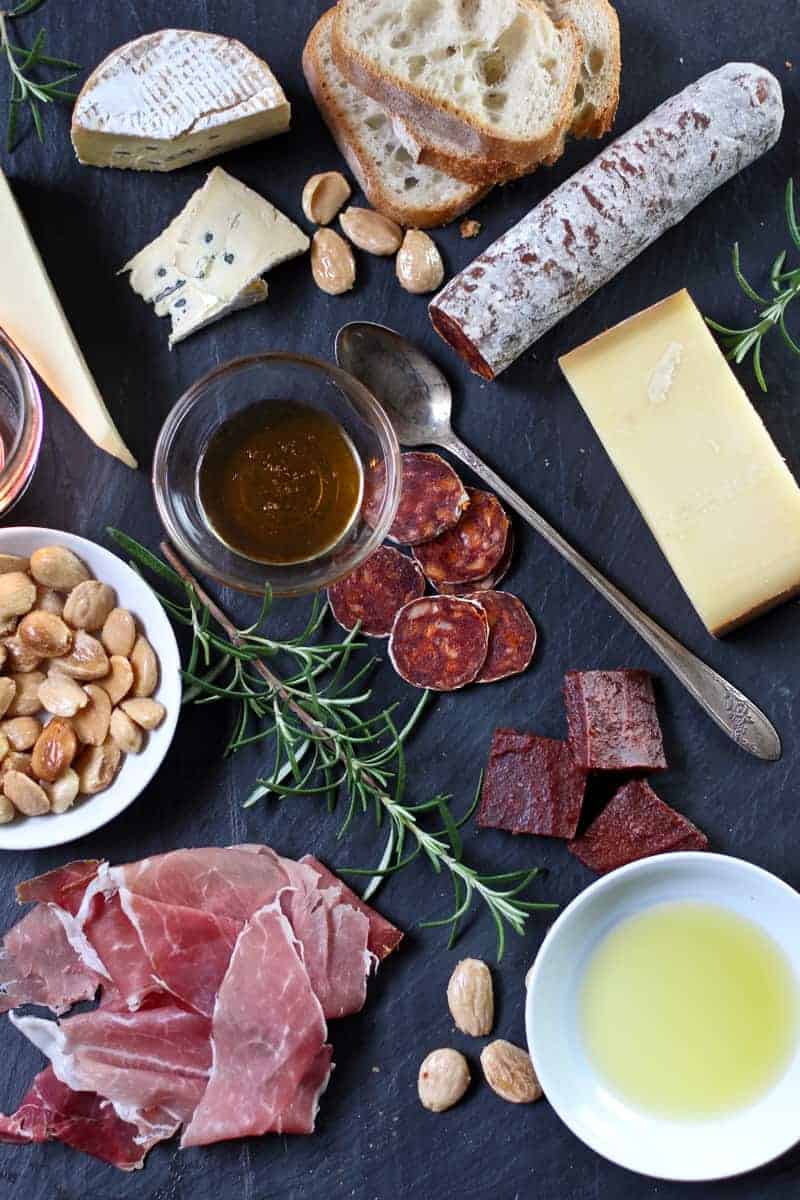 Side Dishes for Valentine's Day
These side dishes would be great alongside most of these recipes.
---
Valentine's Day Wine Pairings
I'm all about the bubbles for Valentine's Day.
It doesn't have to be Champagne (though I never resist a glass of Champagne). This year I'm seeking out some DOCG Prosecco. This high quality designation for Prosecco is elegant, crisp, and much more affordable than Champagne. Otherwise look to each post for pairing ideas for a specific recipe.
Whether you celebrate or not, let us know if you try any of these recipes and feel free to rate them or tag us in your Instagram posts with the hashtag #vindulge.
Cheers