If you're a fan of red wines from Italy, then you've almost certainly experienced Sangiovese. This dark-skinned red grape is the most widely-planted varietal in the nation, and the major wine region of Tuscany relies on Sangiovese to create its exceptional, world-famous wines. Bursting with dark fruit flavors, woodsy notes, and herbaceous aromas, Sangiovese wines make exceptional partners for hearty meat-based dishes and anything involving tomato sauce.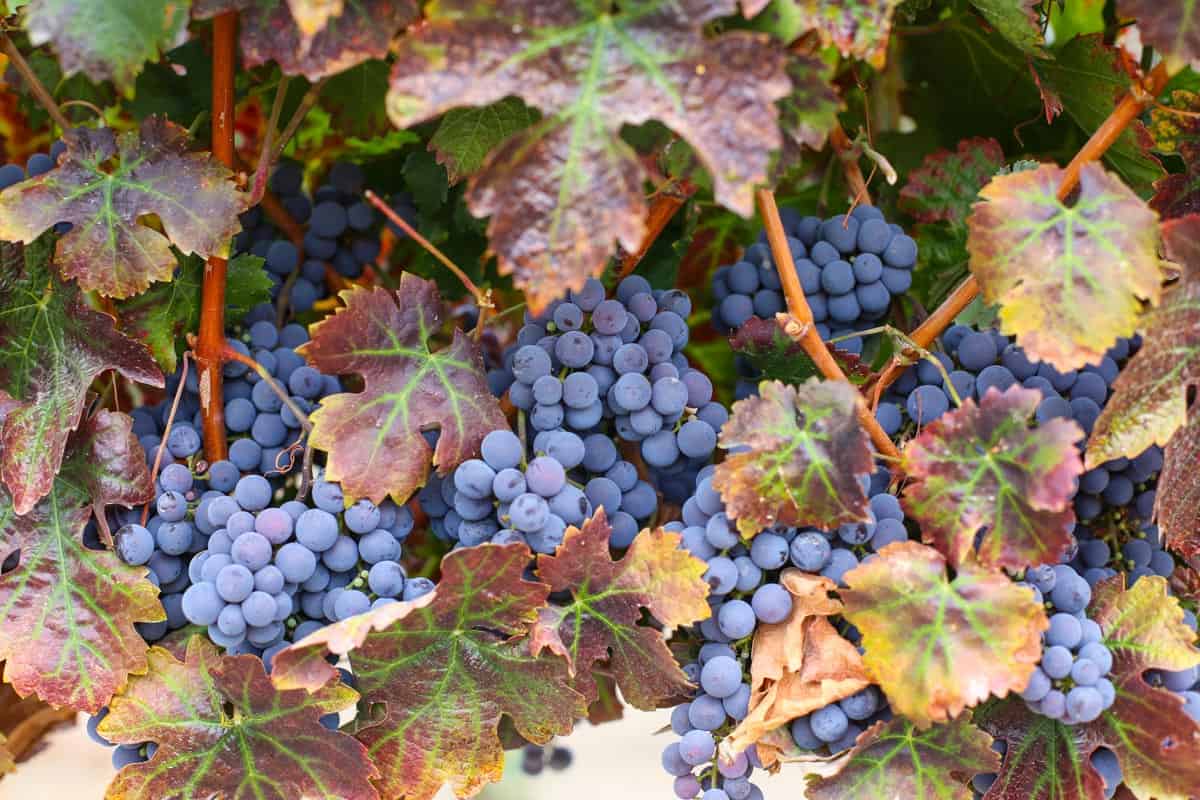 Jump to:
A Quick Rundown
While traditionally associated with Italian wine regions, Sangiovese can also be grown in Greece, southern France, and several parts of the United States.
It originated in ancient Italy in Tuscany, but has since spread to other Italian wine regions (like Umbria, Campania, and Romagna).
The color of the skins is usually a rich and deep blue-violet.
Tuscan Sangiovese wines contain a significant majority of the grape; Chianti Classico, for instance, must be made up of at least 80% Sangiovese grapes. However, in other regions of Italy and in the New World, it can be used as a blending grape.
The flavors and aromas of Sangiovese wines vary substantially depending on their home region. They tend to be medium-bodied, tannic wines with dark fruit flavors, although some versions also feature strong undercurrents of oak and spice.
Popular wines with Sangiovese in them include Brunello di Montalcino, Chianti Classico, and Rosso di Montepulciano.
Pricing for Sangiovese wines falls within a very broad range. Younger versions can be found for $20 and under, but bottle prices for aged Chiantis, Brunellos, and Super Tuscans can rise well into the hundreds.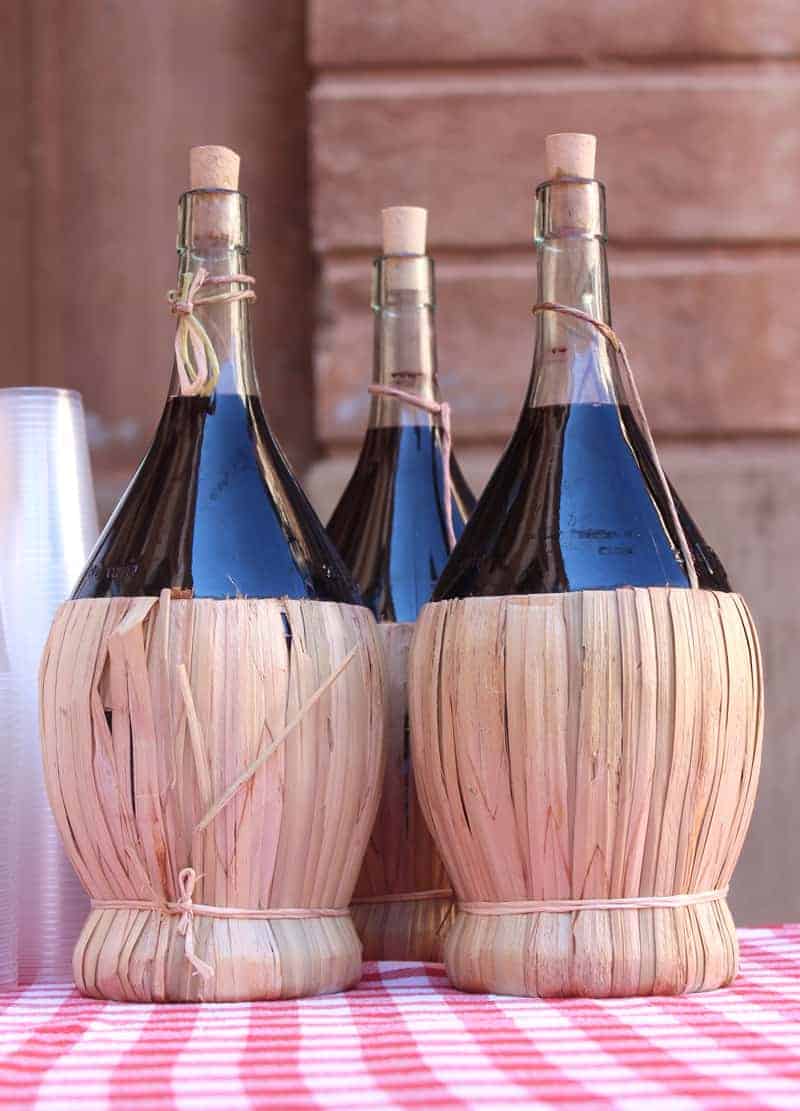 Flavor Profile
Most Sangiovese wines feature a medium body, although some versions fall into the "full-bodied" category. They also offer a robust tannic structure and relatively-high acidity for a red wine. In terms of specific flavors, some Sangioveses lean in a very fruit-forward direction, while others allow smokiness, wood notes, and minerality to play a more prominent role. As far as fruit flavors go, you'll likely perceive dark fruit tastes like cherry, raspberry, plum, and currant. Other common Sangiovese flavors include toasted oak, leather, tobacco, and coffee. You can expect a long and tannin-heavy finish and a savory quality that lasts throughout the whole Sangiovese drinking experience.
History of Sangiovese
Many scholars believe that Sangiovese first appeared in present-day Tuscany during the Etruscan era, which reached its zenith at around 750 BC, while some insist that Sangiovese didn't really get started until the time of the Roman Empire. Regardless, this red grape has ancient origins and has been a crucial element of Italian winemaking for millenia.
The grape spread to other Italian wine regions during the 18th century, and its growing conditions, which prove highly conducive to most Italian climates, made it a confirmed favorite throughout the country.
Sangiovese thrives in the Mediterranean climate, so it stands to reason that it had the opportunity to venture beyond Italy and into other nations in the region. The Languedoc in southern France, the island of Crete in Greece, and the French-Mediterranean island of Corsica all grow and produce Sangiovese, and the grape made its way across the ocean in the 19th and 20th centuries, where it established a presence in the United States, Argentina, and Australia.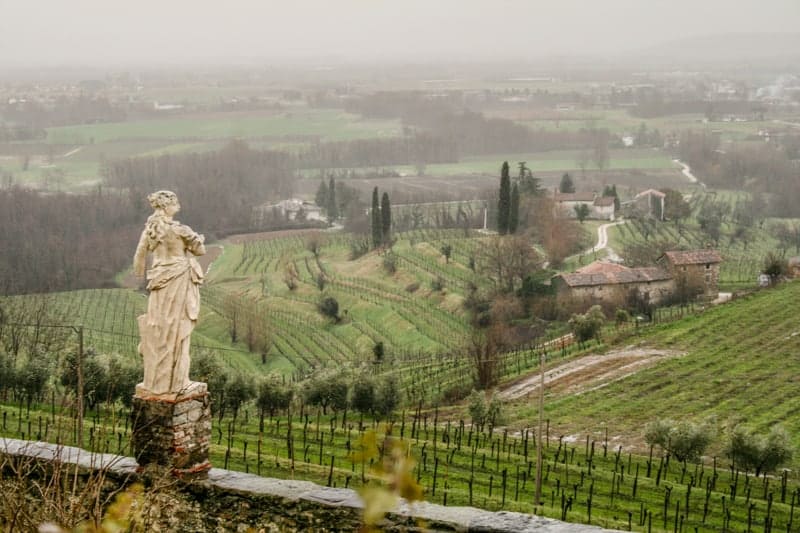 Notable Regions Where Sangiovese Is Grown
Italy: As we mentioned previously, Italy is the country that produces the majority of the world's Sangiovese. The grape is especially celebrated in Tuscany, but it's also grown in other Italian regions. Italian wines, like French wines, largely take their names from their regions of production rather than their grapes. Therefore, if you spot a Chianti Classico or a Brunello di Montalcino, you're looking at a Sangiovese. Also, the blended Tuscan wines that contain grapes not native to Italy (like Merlot or Syrah) popularly known as "Super Tuscans" frequently include significant percentages of the grape as well.
United States: American vintners have experienced success with Sangiovese in California and Washington; although this grape doesn't have the massive American popularity of Cabernet Sauvignon and Merlot, it can still thrive in certain climates. Another area with notable Sangiovese growth is the Hill Country of Central Texas, where the climate bears enough similarities to the climate of Tuscany to yield juicy, appealing Sangiovese grapes (and juicy, appealing wines made from them).
Argentina: Wine growers started cultivating Sangiovese in Argentina in the mid 19th century, and if you're seeking bold red wines at gentle prices, then Argentine Sangiovese might be an ideal fit for you.
Pairing With Food
Sangiovese's medium to full body, its savory taste profile, and its high acidity make this wine a natural fit for rich entrees. If you follow the "what grows together goes together" ethos of wine and food pairings, then you'll be happy to know that Sangiovese works beautifully alongside a plethora of Italian dishes (and Italian-American dishes). Whether you're digging into an osso buco, a plate of pasta Bolognese, or a bowl of spaghetti and meatballs, you'll find harmonious flavors and a well-balanced drinking experience in a glass of Sangiovese.
Vegetarians who want to indulge in Sangiovese will find it an appealing match for hearty vegetable stews (like Tuscan white bean soup) and grilled vegetables with a nice char. In fact, grilled dishes in general work well with Sangiovese, thanks to the wine's smokiness. Glazed ribs, grilled lamb, smoked sausages- all excellent with Sangiovese. Finally, if you're looking for a wine to drink with a juicy medium-rare steak, then Sangiovese should be strongly considered.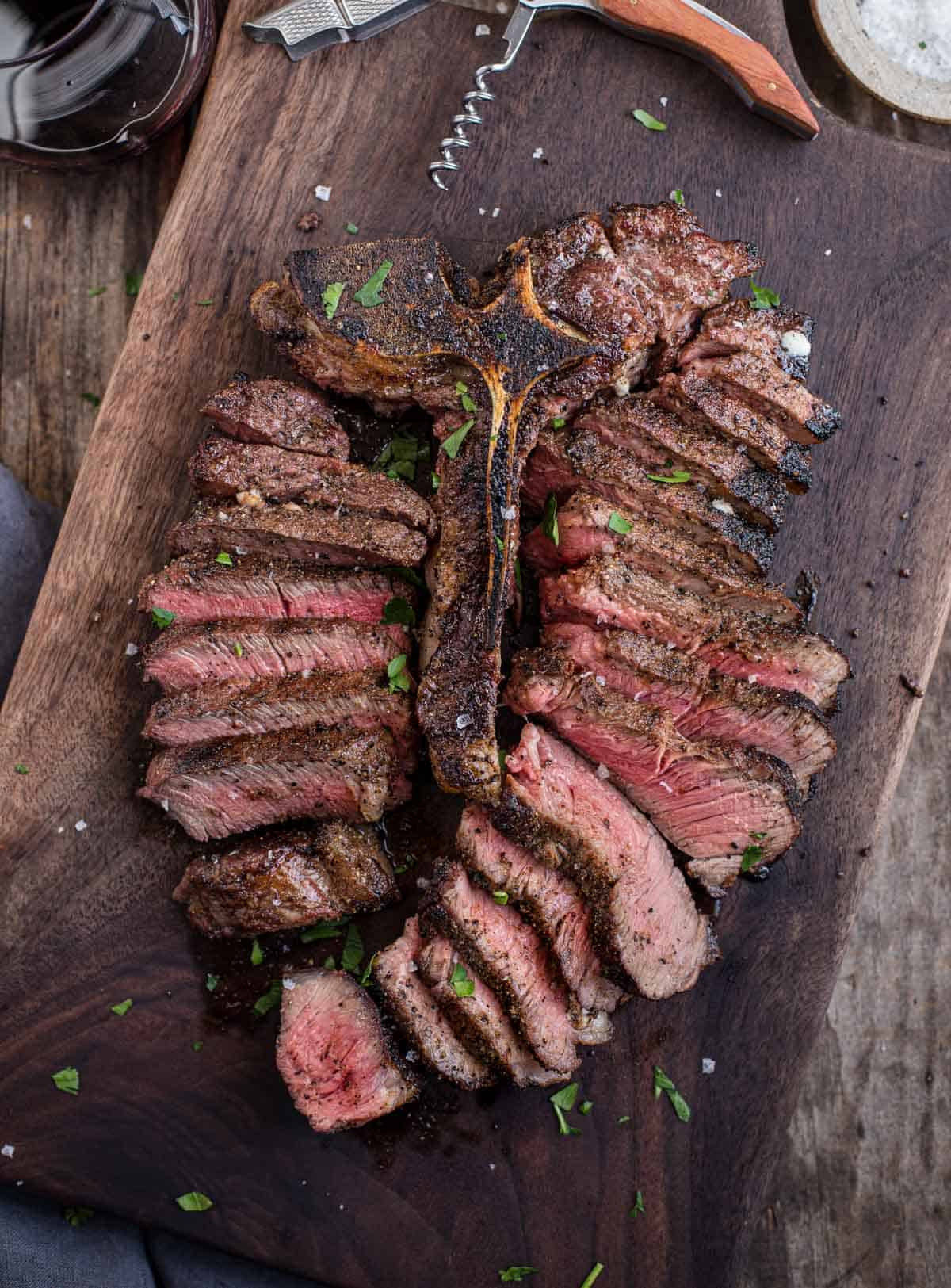 Recipes to pair with Sangiovese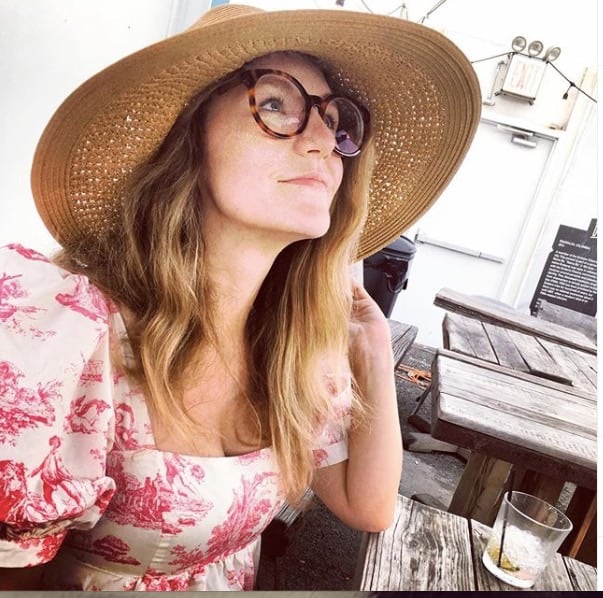 About the Author
Taylor Tobin
Taylor Tobin is a freelance food and beverage journalist based in Austin, Texas. Her work has been published on such platforms as HuffPost, Wine Enthusiast, Allrecipes, Insider, and Observer. She's an avid wine taster who's always excited to discover different regions, varietals, and styles, and the ability to pair a delicious meal with the perfect wine counts among her greatest joys.
---