What's the difference between Champagne, sparkling wine, bubbly, and more in this primer on sparkling wine, and some of the best Champagnes and bubblies we get to taste.
Scroll down to find some excellent sparkling wines in all price levels for your holiday celebrations and New Year's toasting!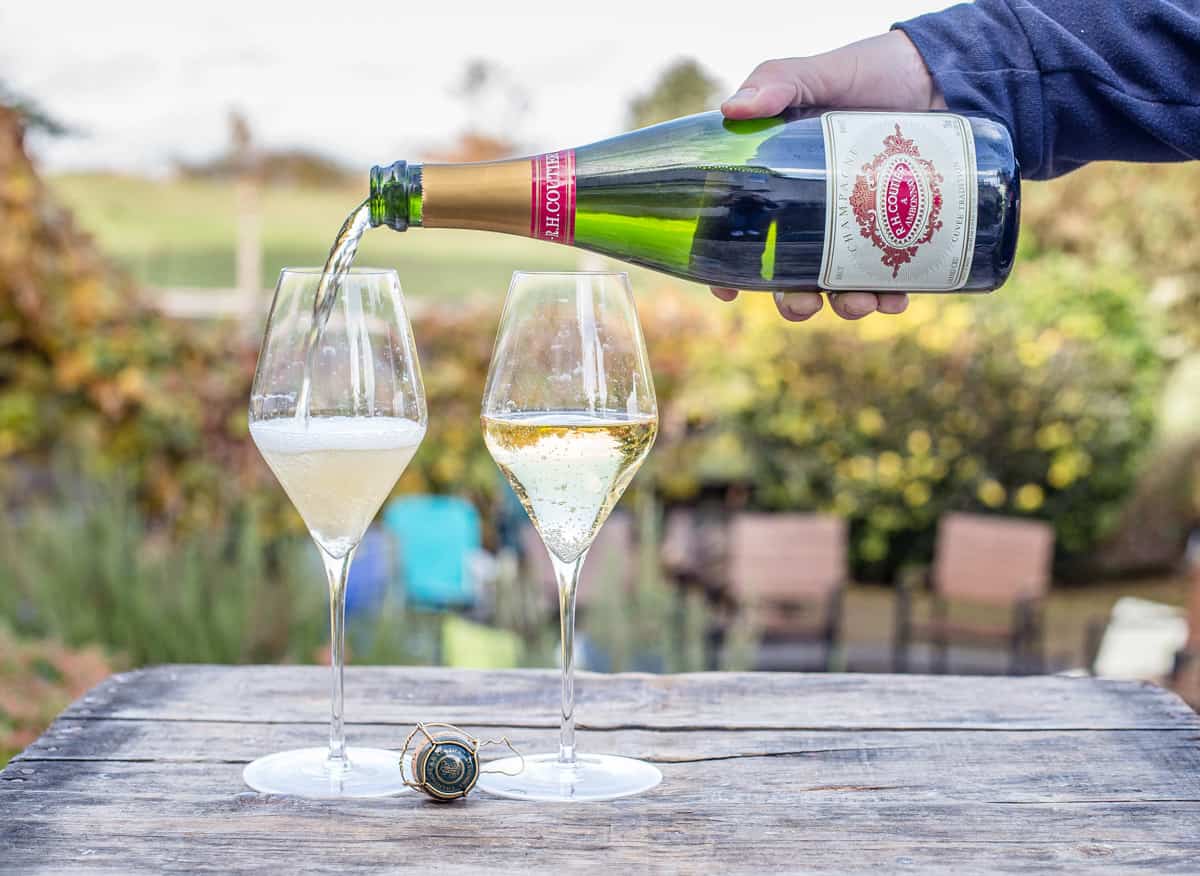 I adamantly and strongly believe in drinking Champagne and sparkling wine year-round, and also pairing it with all the foods (everything from appetizers to grilled meats!). But I also recognize that there are some (you know who you are, and my hope is to convert you to the year-round crowd) that only seek it out during the holidays. This post is for all of you.
If you're reading this, it's very likely you've had sparkling wine before. And it's also likely you've called a cheap $10 fizzy bottle of bubbly "Champagne" when it was not, in fact, Champagne.
So let's start with the basics so you are ready to go out and buy something amazing within your budget.
Jump to:
Is Sparkling Wine Champagne?
First things first. "Champagne" is only true Champagne when it comes from the Champagne region of France.
Champagne is a wine region located approximately 90 miles northeast of Paris, France. While vines have been producing wine in this region since the Roman era, it is only in the last couple hundred years that they began producing it in the method associated with it today (bubbly).
Without getting too technical, this region produces some of the highest quality sparkling wines in the world. The quality of these wines is a result of soils, vineyard conditions, and regulated method of production, that all affect the overall product.
Bottom line is that all Champagne IS sparkling wine BUT not all sparkling wine is Champagne.
So then…
What is Sparkling Wine?
Sparkling wine is a style of wine (not a variety). Sparkling wine is a bubbly (sparkling, sometimes carbonated, effervescent) beverage made from white or red wine grapes. Sparkling wines are produced all over the world, with techniques varying from region to region, with the most famous and notable being Champagne. Other notable regions for sparkling wine production include France (outside of the Champagne region), Cava, Prosecco, United States, Brazil, and Germany.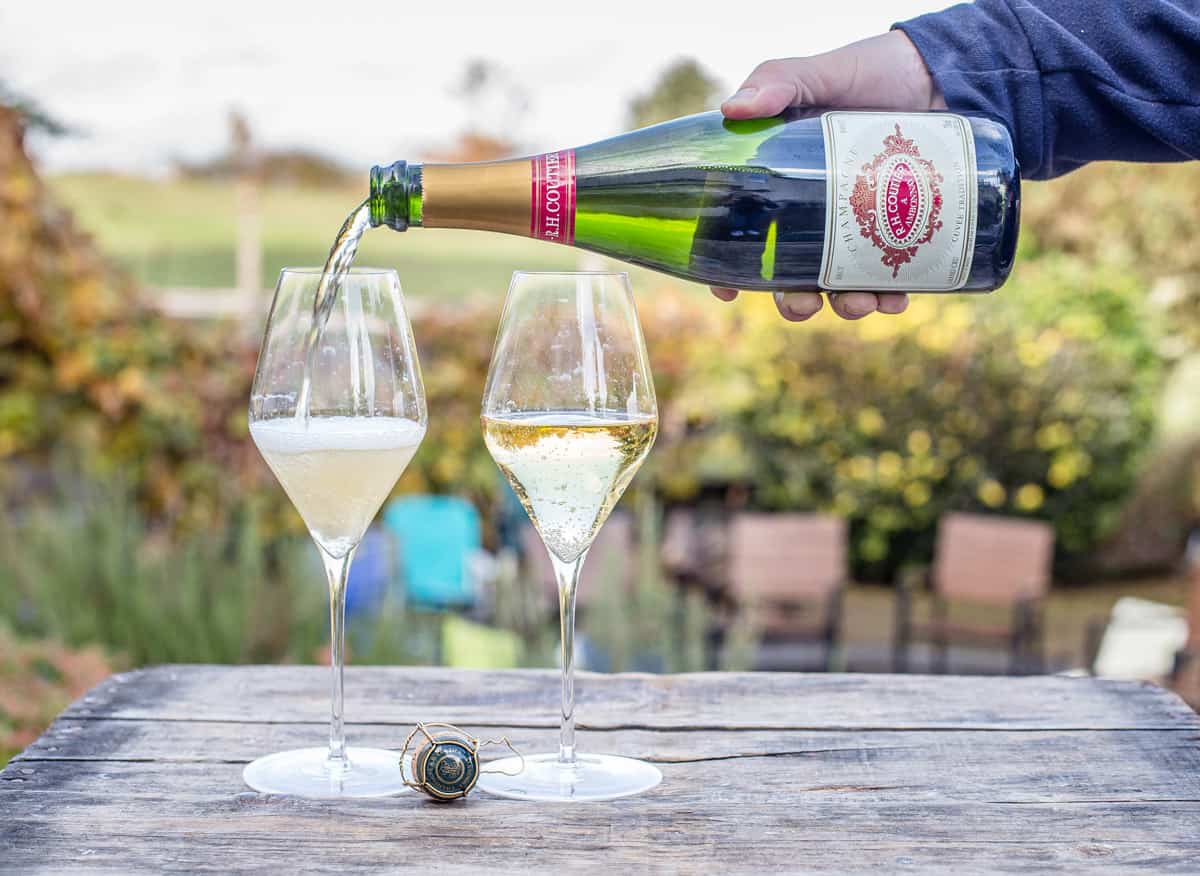 Sparkling Wine Regions and Styles
Champagne
The most notable and prestigious region based in France, as mentioned above. It was the birthplace of sparkling wine production with a cool climate, acidic wines that have great flavor.
Crémant
This is the term used to label sparkling wines made in the traditional method (méthode champenoise) that are made within France but outside of Champagne. Some of my favorite Champagne alternatives come from this designation at a much better price then their peers in Champagne. For these you will typically see the term Crémant followed by the region the bubbles were made – Crémant d'Alsace (méthode champenoise wine made in the Alsace region); Crémant de Bourgogne (made within Burgundy), Crémant de Loire, and so on.
Cava
Sparkling wines originating primarily in Northeast Spain. Though many grapes grow here, you will typically find the following grapes used in Cava – Macabeo, Xarel-lo, Parellada and increasingly Chardonnay. Most commonly produced in the traditional méthode champenoise style (it will usually say so on the label), and also comes in a variety of levels of dry to sweet, Cava can be incredible values and you can find decent examples of Cava starting at around $8.
Prosecco
Produced in the Veneto region in Northeast Italy, Prosecco is the name of the grape and the wine made from it. Though they can be still wines, most Prosecco is sparkling or "frizzante" or "spumante" and are not made in the same method as Champagne or Cava.
Most Prosecco is produced through the Charmat method – where secondary fermentation occurs in pressurized tanks rather than in the individual bottles for up to six weeks. This is less expensive, less time consuming, less labor intensive and produces (arguably) less interesting wines, but still tasty nonetheless!
Brazil is another emerging region making exquisite wines using a version of "long charmat" method where they leave the wine in tanks for secondar fermentation for up to one year giving a full and rich flavor profile and structure for very reasonable pricing.
Other Regions
Sparkling wines are produced all over the world. Though the most famous derive from France (outside of Champagne it's called crémant on the bottle), Spain, Italy, and the United States, there are good examples to be found in Germany, Australia, and even South Africa. In California, the best examples are made in the traditional method, using the traditional Champagne grapes (Chardonnay, Pinot Noir, and Pinot Meunier), and from the cooler climate regions (like the Carneros region shared by both Sonoma and Napa).
My home state of Oregon also has some fantastic sparkling wine producers (look for Soter Brut Rosé, and also the bubbles by Argyle to name a couple). This makes sense considering the region already produces delicious Pinot Noir and Chardonnay.
Forced Carbonation
Some wineries, especially in the New World, inject wine with carbonated bubbles similar to what you would find with soda or water. This style gives a less complex sparkling wine and the bubbles tend not to linger and will not be as fine. These also tend to be wines meant to be consumed quickly after it is bottled.
Food Pairing with Bubbly
Sparkling wines aren't just festive — they're arguably the most versatile food-friendly wine on the planet. If you disagree I will fight you, and I will win. Some of the following pairings are excellent match to this bubbly delicious beverage!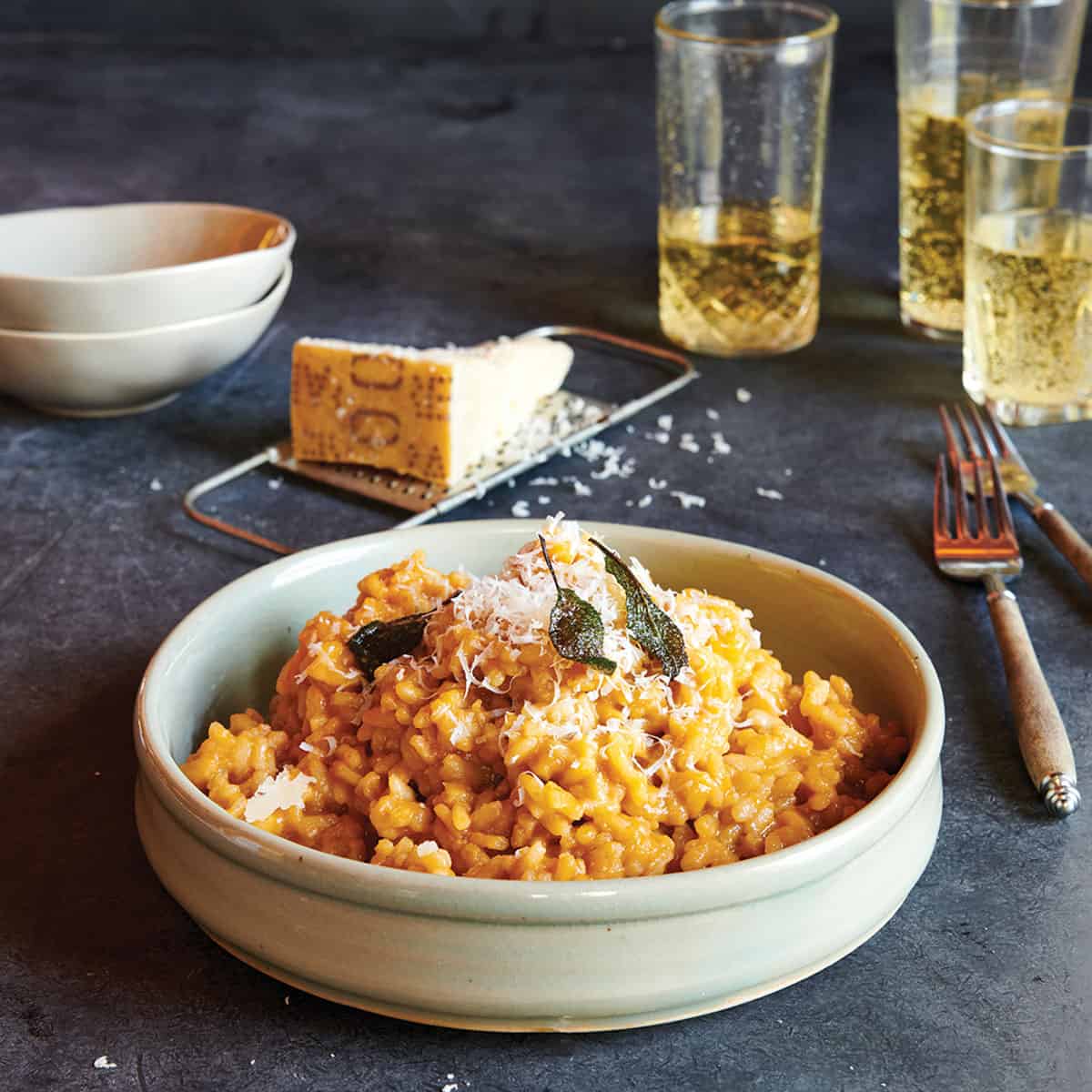 Sparkling Wines We're Drinking this Holiday Season
Want to try a few of these for yourself? Below you'll find some of my favorite current releases. Bookmark this page to return as I discover more and more bubbly gems this holiday season. These would be great for your holiday parties or to ring in the new year… because I think we could all use something amazing (or just something at all) to welcome in 2021!
Scharffenberger "Brut Excellence" NV (Mendocino County, California)
Clean, minerally, stony, almost chalky, with scents of freshly baked bread, green apples, and lemon peel. Toasty flavors in the mouth, vibrant, vivacious, and refreshing with a lingering elegance on the finish. This elegant sparkling wine is 60% Chardonnay, 40% Pinot Noir, and undergoes 100% malolactic fermentation. Great value. 12.5% abv | $20
Paul Cheneau "Lady of Spain" Cava Brut NV (Penedès, Spain)
Hard to miss this bottle on the shelf at your wine store with its vibrant label, and hard to not like the wine at this price (found as low as $10). A great one for everyday drinking, celebrating with friends (socially distant of course), and for wine-based cocktails (like this pomegranate mimosa). Fresh, bright, and fun with lots of apple flavors (baked apples, apple pie). 12% abv | $10-15
Chehalem Chemistry Pinot Noir Rosé Bubbles NV (Willamette Valley, Oregon)
Lots of fresh strawberries and cherry fruit with a subtle tartness and vibrancy! Nice, bright, fruity, and easy drinking. A nice one to get your small party started on New Year's Eve, or something to sip on while cooking dinner. 12.5% abv | $20
Ferghettina Franciacorta Rosé Brut (Franciacorta, Lombardy, Italy)
Made from 100% Pinot Noir grapes from near Lake Garda in the Franciacorta region of Italy, packaged in a very unique square shaped bottle, is quite delicious! It's fresh with a bright and creamy mousse, with some strawberry, cranberry, and fresh squeezed lime and lime zest, with a savory and tart finish. Yum. Would be a great one with your next cheese and charcuterie board. 12.5% abv | $35-$45
Nyetimber Classic Cuvee Sparkling NV (Sussex, England)
From England (yes, England!), this blend of Chardonnay, Pinot Noir, and Pinot Meunier is quite bright and super fruity, with lots of apples (reminiscent of a really good apple cider), honey, lemon zest and lemon juice on the finish. Lots of bright and lingering acidity with a nice lingering mouthfeel. Fun and pretty! 12% abv | $45 avg price
Gran Moraine Sparkling Brut Rosé NV (Yamhill-Carlton, Willamette Valley, Oregon)
This is quite a treat! Complex aromas of dark red berry fruit, fresh strawberries, slightly underripe raspberries, baked pear, with some toasted brioche. The palate is equally intriguing with some additional tangerine flavors. Lots of depth to this one. It's equal parts fascinating and delicious! 12.5% abv | $50 (find the wine here)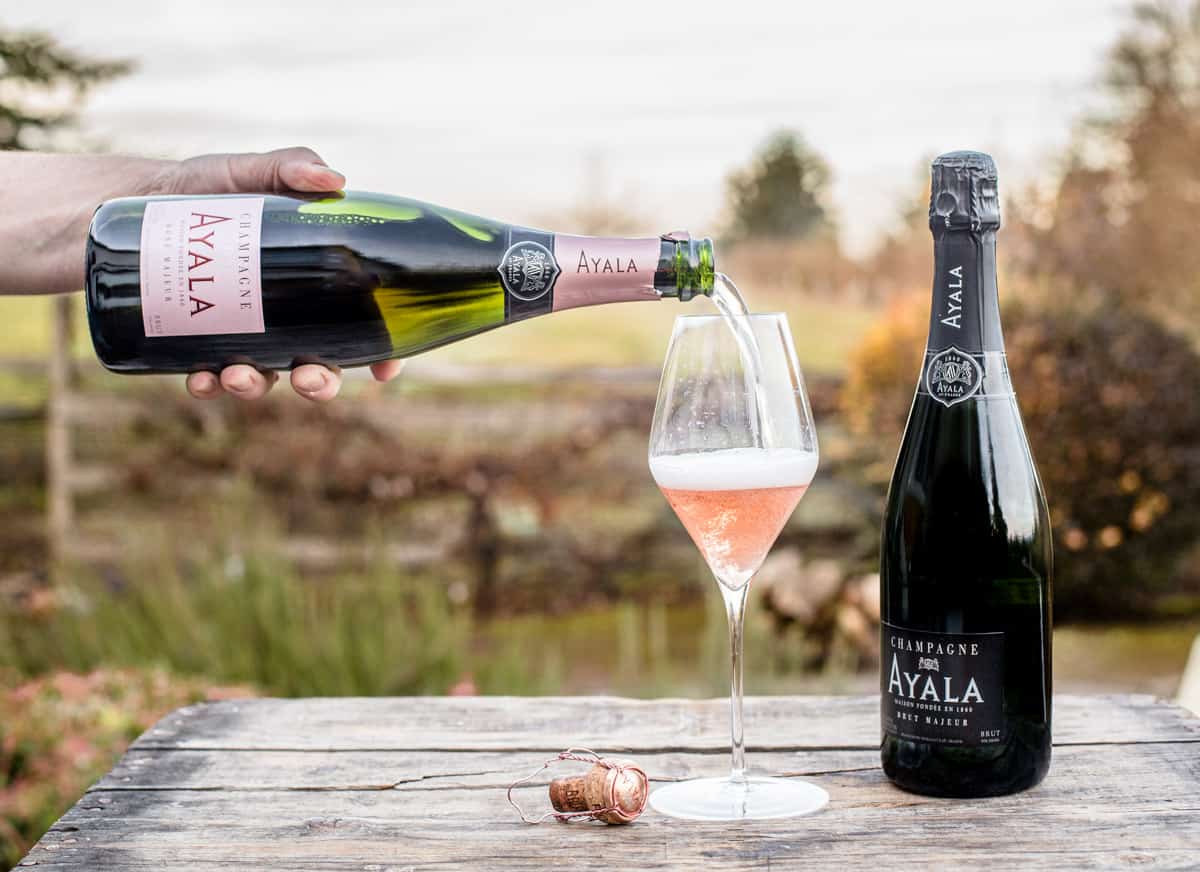 Ayala Brut Majeur NV (Champagne, France)
This blend of Pinot Noir (40%), Chardonnay (40%) and Pinot Meunier (20%) is fruity, crisp, lively, and balanced. Apple, wild cherry, citrus, and honey, with a touch of toast mix together to create a lovely and elegant experience for the drinker. 12% abv | $50
Ayala Rosé Majeur Brut NV (Champagne, France)
This bend of Chardonnay (51%), Pinot Noir (40%) and Pinot Meunier (9%) is delicious with lots of depth. A very pretty rosé with a mix of floral and fruity flavors (strawberries, raspberries, dark cherries), with elegance, freshness, and power on the palate. Loved it. 12% abv | $70 srp (can be found for $50)
Lanson Black Label Brut Champagne NV (Champagne, France)
An excellent champagne for the price (found under $40). Delicious, crisp, mineral focused at first, giving way to fresh citrus, green apples, honey, and freshly baked bread and an irresistible creaminess that lingers on and on. A great one for an intimate New Year's toast. 12.5% | $40
Boizel Brut Réserve NV (Champagne, France)
A blend of 55% Pinot Noir, 30% Chardonnay, 15% Pinot Meunier, is another winner this year, with a lively nose filled with brioche, green apples and citrus rind, with an elegant and smooth mousse that you don't want to end. Another nice one found under that $50 range. 12% abv | $40-$45
Vollereaux Brut Rosé de Saignée NV (Champagne, France)
Made with some of the skins on it (vs blending in some red and white wine together), via the traditional saignée' method, to create that intense pretty pink color, providing some of those initial aromas of red berries (strawberries, raspberries). The wine is crisp and bright, with a boldness to it, making it a good one to pair with a meal like salmon or grilled lobster tails. 13% abv | $40-$50
And more…
Ok so I know we went big this year, but dammit, we deserve it! The parties may be smaller this year, but the bubbly you drink to say goodbye to 2020 does not have to be! Buuuut if you're looking for some trusty values, these rarely disappoint.
Gruet Brut NV ~ $14
Paul Cheneau Blanc de Blancs Reserva Brut NV Cava ~ $15
Segura Viudas Brut Reserva NV ~ $9
Lucien Albrecht Crémant d'Alsace Brut Rosé NV ~ $18
Mumm Napa Brut Prestige ~ $14
Vilarnau 'Barcelona' Reserva Brut NV Cava ~ $12
Sparkling Wine and Champagne Resources
---