Coffee Rub brings incredible earthy flavor when seasoning steak. The real star of this recipe is the ancho chile powder which elevates the savory flavor with a touch of heat. The coffee grounds are balanced with granulated garlic and coarse black pepper and perfect for coffee-rubbed steak.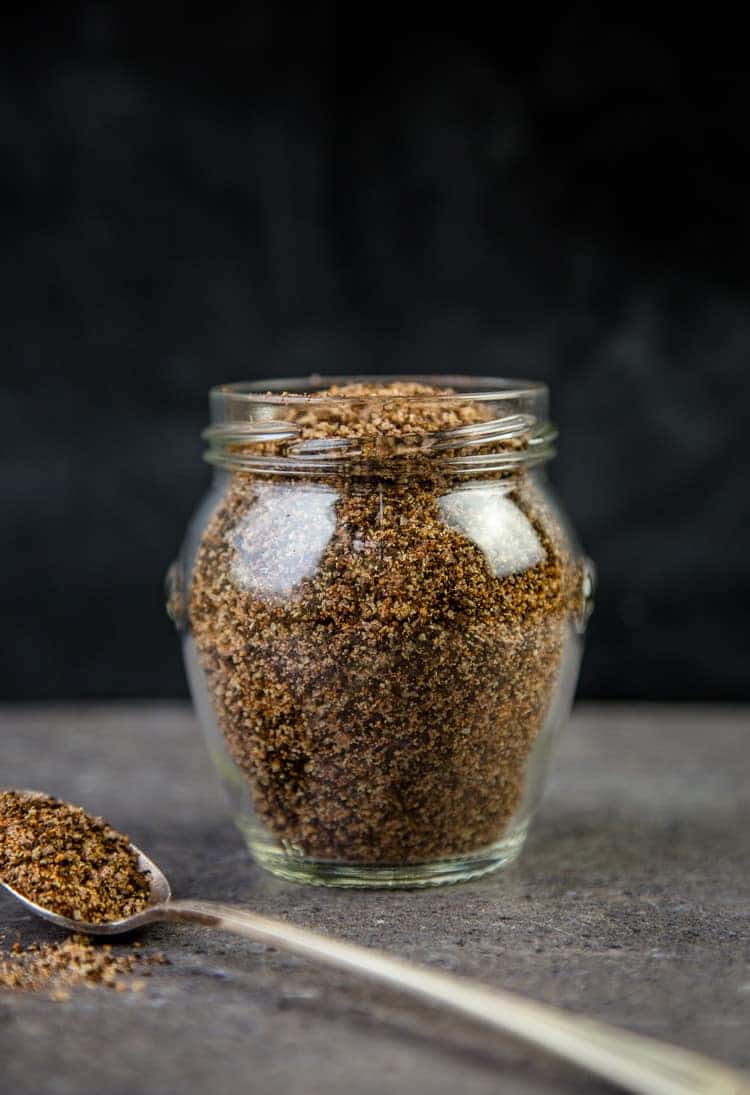 Jump to:
Why Coffee in a Steak Rub?
Coffee combined with a heating element like ancho chili gives a nice earthy flavor to any rub. As the rub cooks, the liquid sweats out of the meat and combines with the coffee giving a rich aroma and flavor.
Ingredients
It all starts with dry ground coffee. You don't need fancy coffee for a rub. Simply use a good whole bean espresso roast, and grind it using the finest setting you have. Using a grinder allows the use of freshly ground coffee, or buying it finely ground works also if you don't have access to a grinder.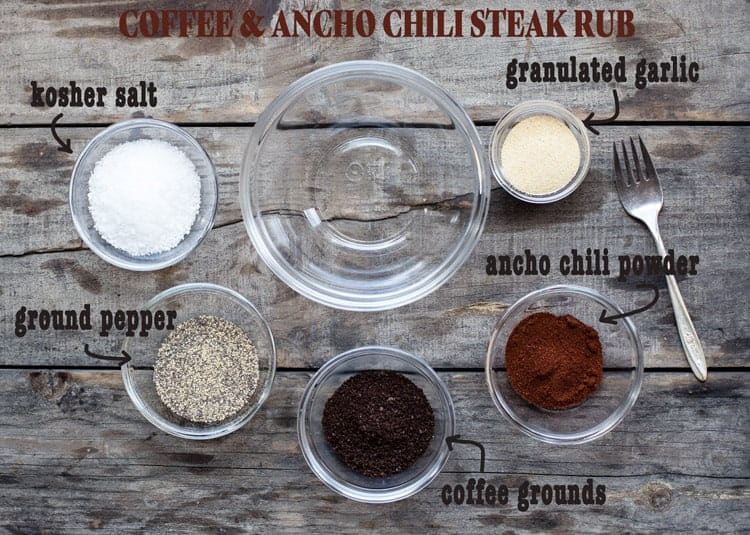 The remaining ingredients are adding savory flavors and a touch of heat. Kosher salt, coarse ground pepper, ancho chile powder, and granulated garlic are a perfect balance. Because of the focus on coffee-rubbed steak, we avoid sugar. It's a simple but great combination.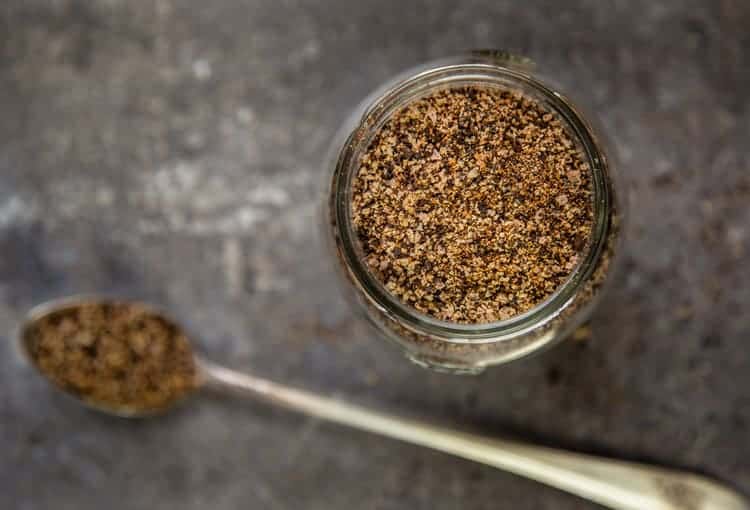 Coffee Rubbed Steak
We use this coffee rub recipe with a grilled NY Strip Steak. Add a quick marinade that includes coffee, and you have a rich and delicious steak recipe packed with flavor. Or try this on our cowboy ribeye steak recipe which is slowly smoked and then finished over a hot flame in the perfect reverse sear method.
Or you can use this for any of our grilled steak recipes.
Roasts
You can also add this to larger roasts like a Smoked Prime Rib or even a smoked brisket. The flavor will really stand out and is sure to be a conversation started with your family and friends.
Storage
We recommend any of our seasonings be stored in a cool dark cupboard and in a mason jar. Avoid keeping on top of a refrigerator. If the rub cools and heats up over the day, especially in direct light, any residual moisture tends to clump up and the flavor or the rub gets muted.
This coffee steak rub will last up to six months with the proper storage.
Other Coffee-Inspired Recipes
If you like this recipe we'd truly appreciate it if you would give this recipe a star review! And if you share any of your pics on Instagram use the hashtag #vindulge. We LOVE to see it when you cook our recipes.
---