This homemade turkey seasoning combines the very best flavors of Thanksgiving and Christmas. Herbal flavors of sage and thyme combined with savory and rich flavors like black pepper and kosher salt make for a festive mix. This homemade turkey seasoning recipe will be perfect for our smoked turkey.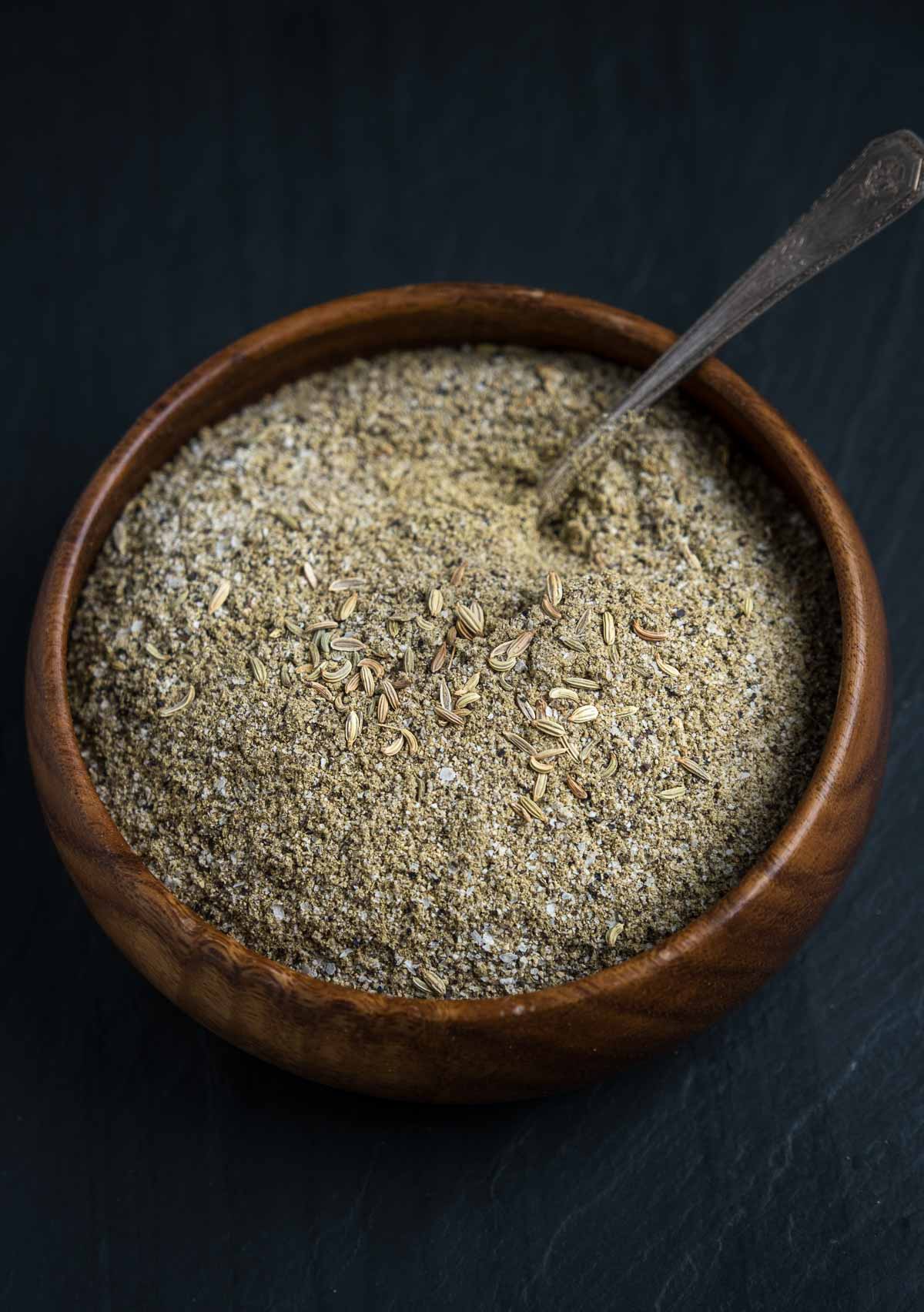 Ditch bland turkey and make your friends and family say WOW with this homemade turkey rub. The perfect turkey should have great flavor both inside and outside. Whether using as a dry brine or as part of a wet brine and smoked turkey process, this easy turkey seasoning packs all the flavor for Thanksgiving Dinner or any turkey special occasion.
And the best part, you probably already have all the ingredients in your spice drawer!
Jump to:
Ingredients + Substitutions
When it comes to making the best homemade seasoning for turkey it starts with using readily available ingredients at your grocery store. Our approach to a dry rub is to balance kosher salt, savory, and sweet flavors. With a Thanksgiving Turkey spice blend we don't want sweet flavors, we want more herbal and savory notes. Sugar can also caramelize and almost get bitter if roasting at a high temperature, so be aware of that.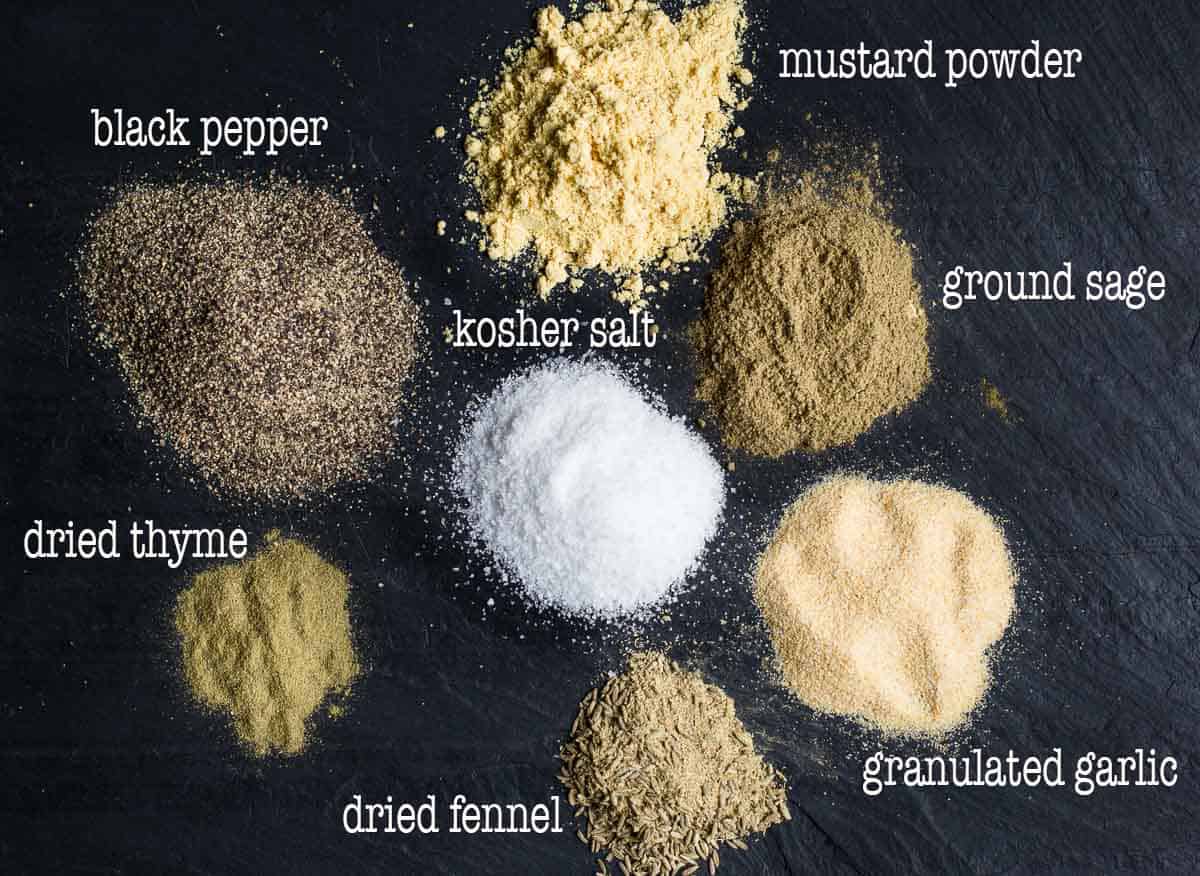 Savory – Kosher salt, granulated garlic, and mustard powder bring a savory flavor to the turkey dry rub. If all you have is garlic powder, then cut the portions in half for garlic.
Herbal – Ground sage and ground thyme are our favorite Thanksgiving herbal flavors. The added dried fennel is aromatic and a very awesome flavor to taste after the turkey has cooked.
Heat – Black pepper adds heat. Additionally you can add cayenne pepper if you want more spicy flavors.
Kosher Salt versus Table Salt
We use kosher salt in all of our seasonings, and make a point to call this out. If you have table salt, or the salt that is typically iodized and in a blue circular container, do not use it. Please go buy kosher salt. It makes a huge difference.
If all you have is table salt then you need to cut the salt portion IN HALF.
We use Diamond Crystal Kosher Salt. Note that not all kosher salts are the same in weight and size, so if you are sensitive to salt then go light on the salt portion. You can always add more in small portions.
How To Make Homemade Turkey Seasoning
In a small bowl combine all your ingredients and mix together. The recipe portions are perfect for a whole bird. Roughly 1 cup per 16 – 18 pound whole turkey.
How to Store Dry Rub or Seasoning
If you plan to make a big batch, or make ahead, then place the turkey seasoning in an airtight container like a mason jar. Store in a cool dark place like your spice cupboard. Any direct sunlight will activate any moisture in the seasoning and make the seasoning clumpy.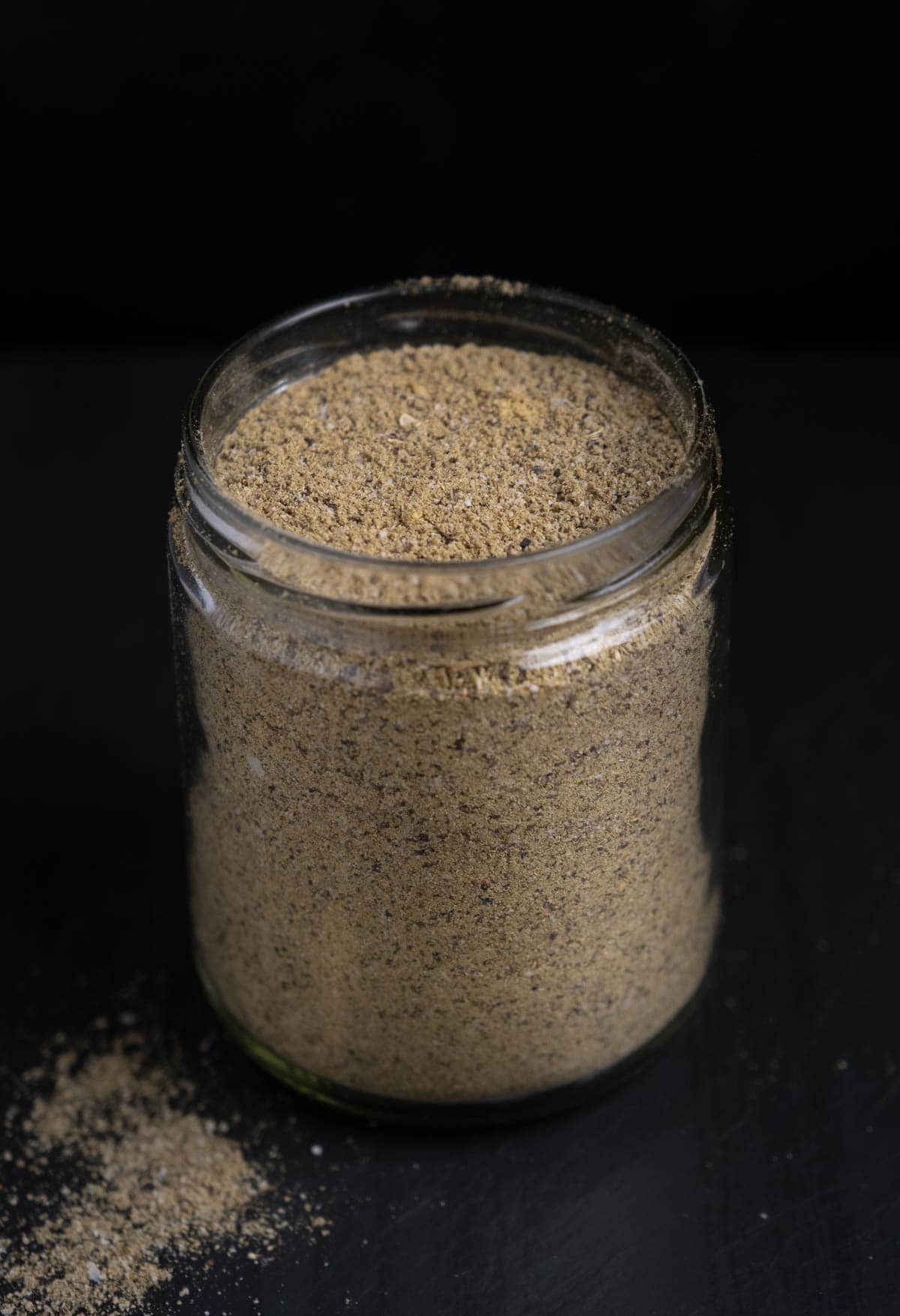 Using Turkey Seasoning in a Recipe
Any seasoning should be applied after you have brined your turkey, rinsed dried, and added any flavor injector.
Add the dry rub to the inside of the turkey cavity as well. That flavor infuses on the inside of the meat as well for maximum flavor.
Place the seasoned turkey into your desired cooker.
Tips + Chef Notes
Fresh herbs can get bitter when roasting or smoking a turkey, so use dried ingredients instead.
We do not add sugars to this seasoning, but if you want a sweeter rub then add 2 tablespoons of brown sugar. The added molasses flavor is more pronounced than cane sugar.
This turkey seasoning is a critical part of dry brining for crispy turkey skin.
We have an entire article on our tips and tricks for making your first smoked turkey.
Homemade Turkey Recipes
We have a roundup of our favorite Thanksgiving Recipes or explore some of our favorites.
---
Mary (a certified sommelier and recipe developer) and Sean (backyard pitmaster) are co-authors of the critically acclaimed cookbook, Fire + Wine, and have been creating content for the IACP nominated website Vindulge since 2009. They live in Oregon on a farm just outside Portland.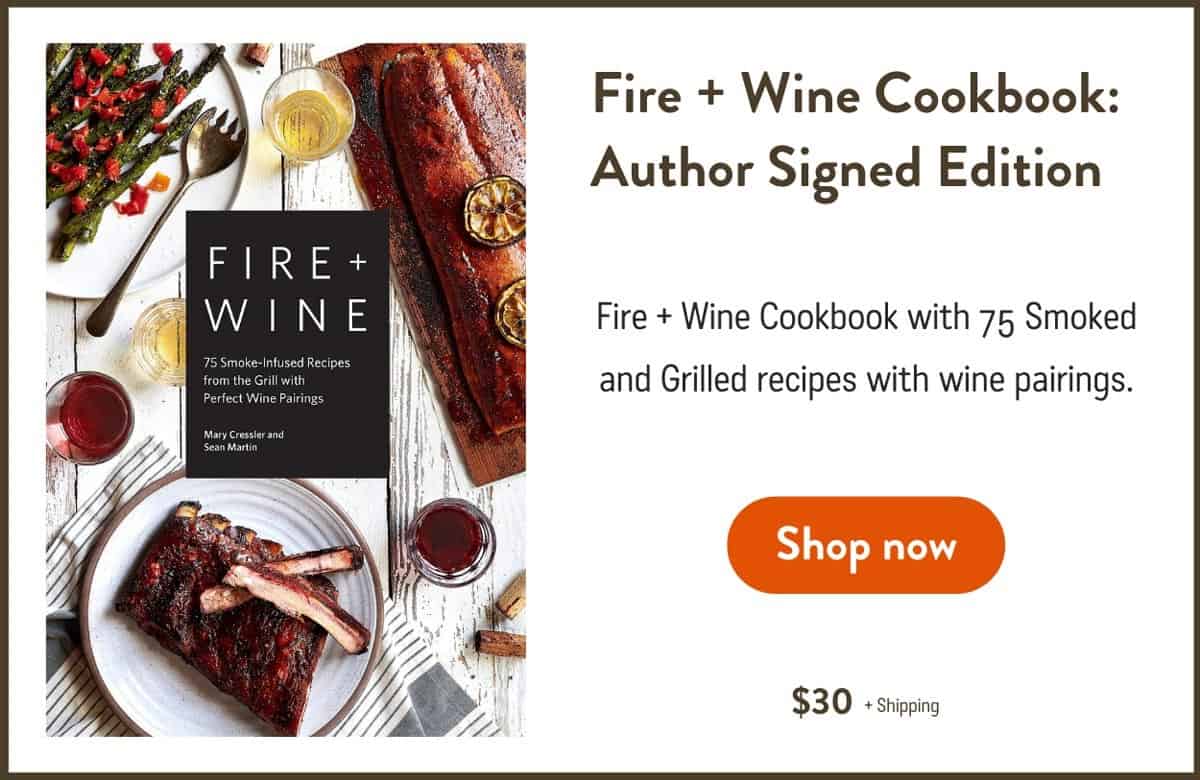 Tried this recipe? Give us a star rating and we would love to see! Mention @vindulge or use the hashtag #vindulge on all the social media handles. And consider subscribing to our newsletter where we drop all our favorite ideas and inspirations every week.
This post may contain affiliate links. This means if you click on the link, we may receive a small commission if you purchase through the link. We partner with brands we know and love and use and it helps keep the blog going!