I'm craving somewhere warm.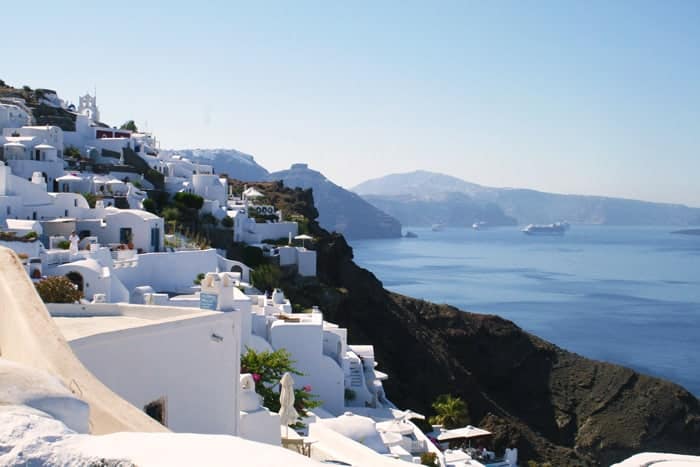 Somewhere sunny.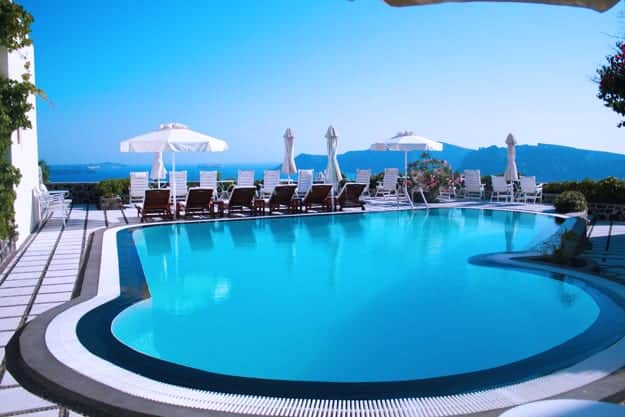 Somewhere where the blues are as blue as can be and the whites are as white as can be.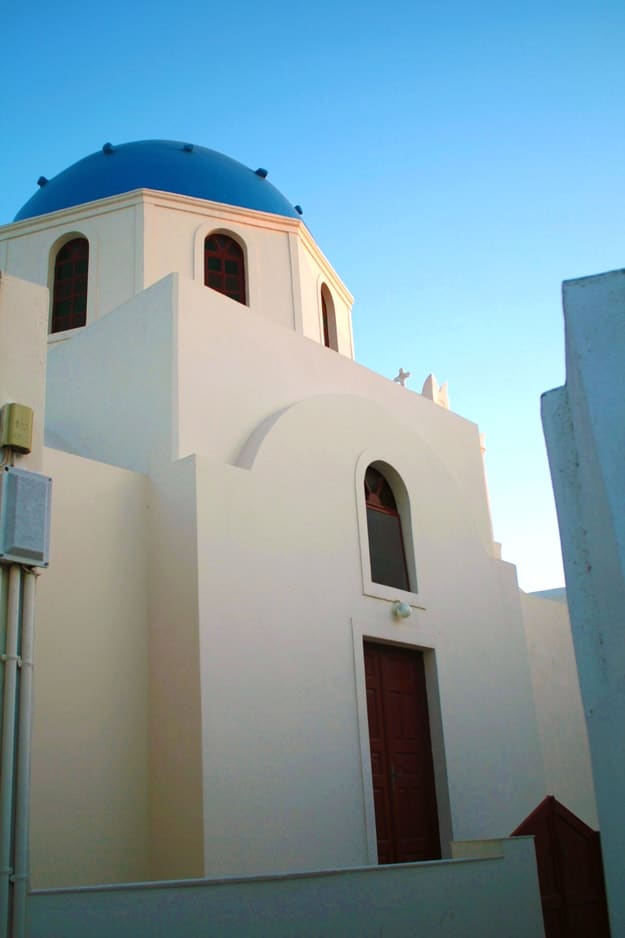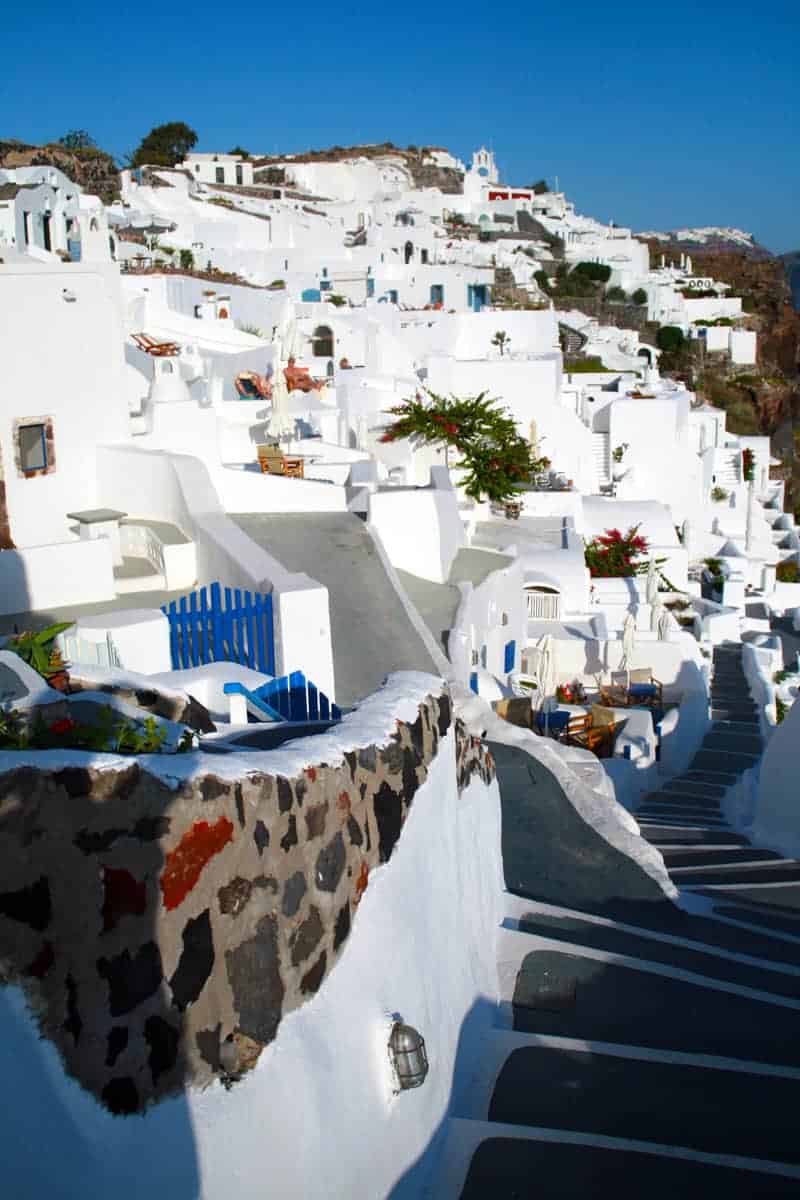 I know I know, I'm in Portland, it's not like it's "that" cold here.
It could be worse. I could be braving the blizzard headed towards the east coast right now. Brr!
But still. As I nurse my third cold of the season, sipping on lukewarm coffee, wearing wool socks, UGG boots and a sweater, I'm really really wishing I was here.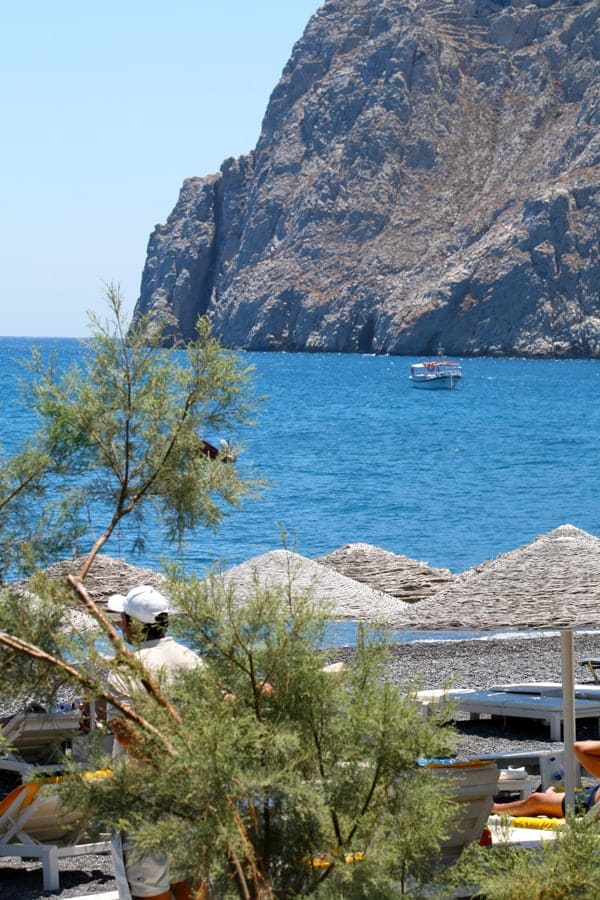 And watching some of the most ridiculously jaw dropping sunsets imaginable.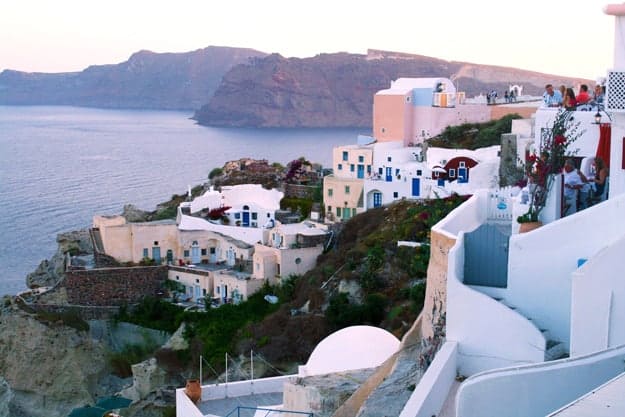 Even though all the other tourists are hoping for a peek at that same view…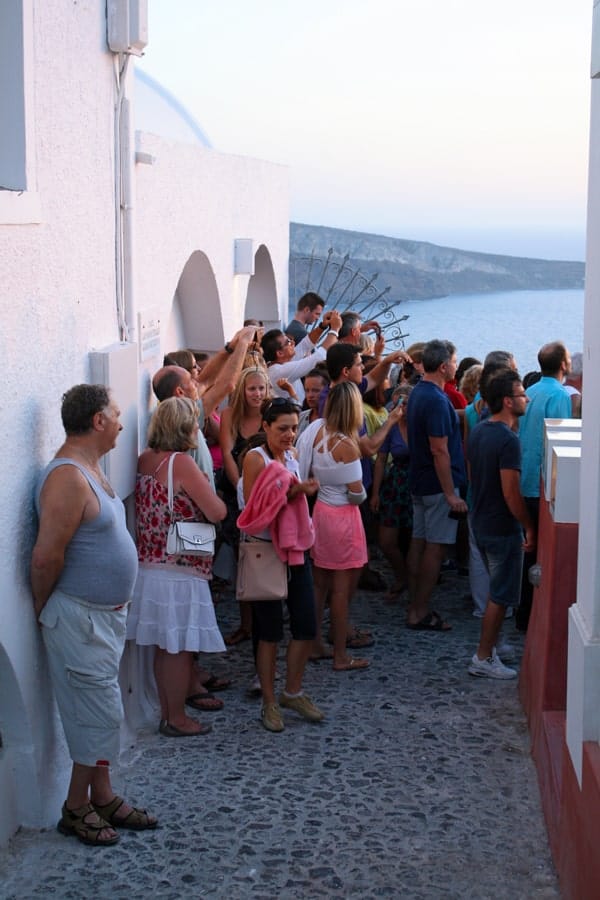 It doesn't matter though. The sunsets are remarkable from wherever you are on the island.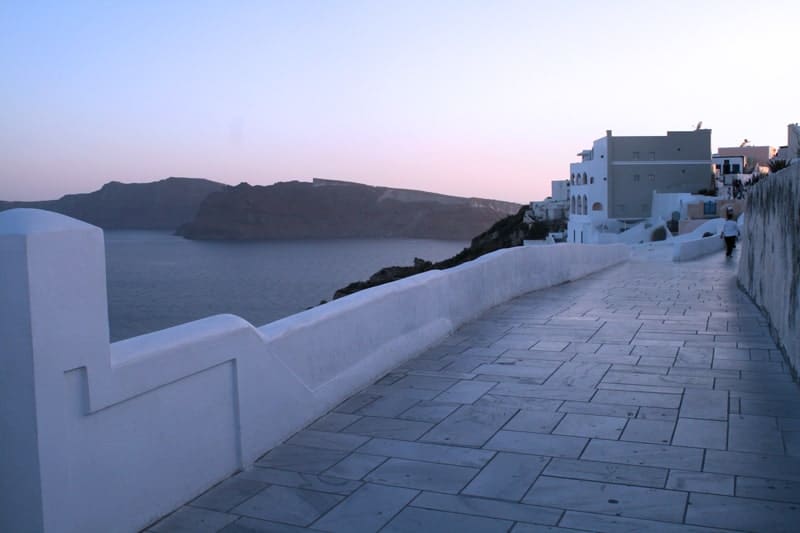 I want to be somewhere where you an experience smoked eggplant ice cream.
And the freshest seafood possible.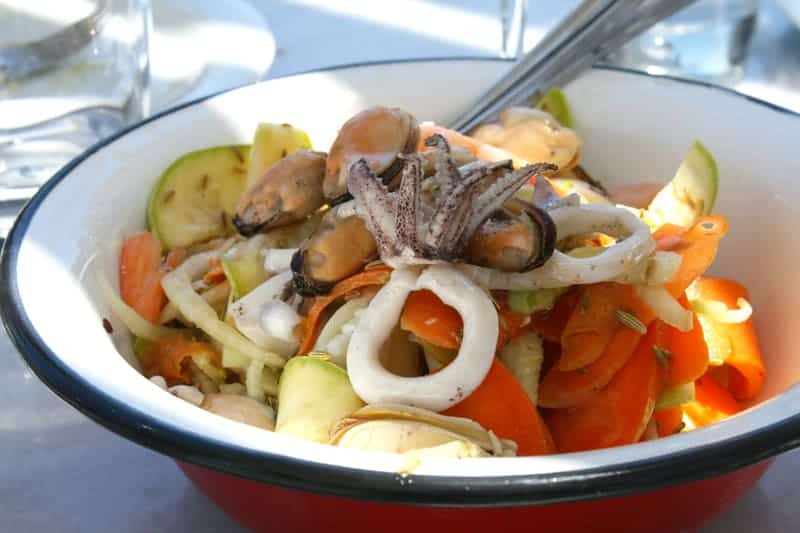 And you eat the fish even though he's staring straight at you trying to make you feel just a little bit guilty. But you don't feel guilty, because it's so damn good.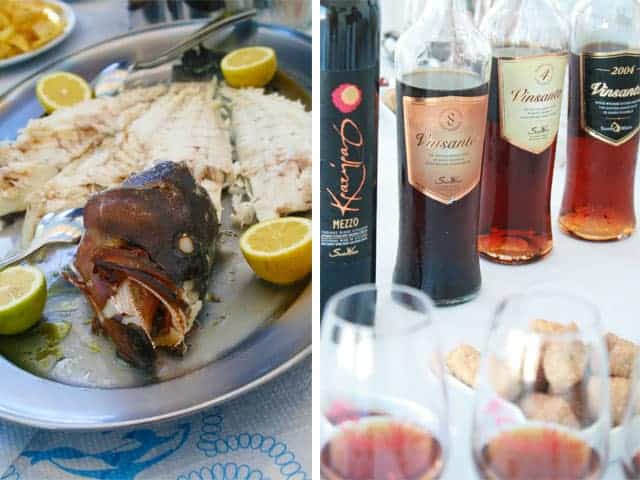 And no matter where you eat, or at what time, your body and mind are at rest.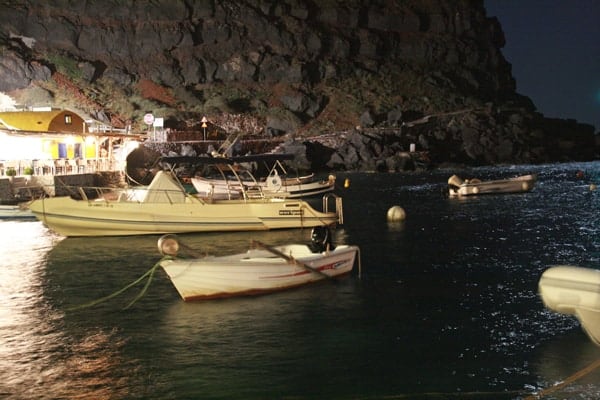 A place where some of the most unique wines are found, in conditions unimaginable.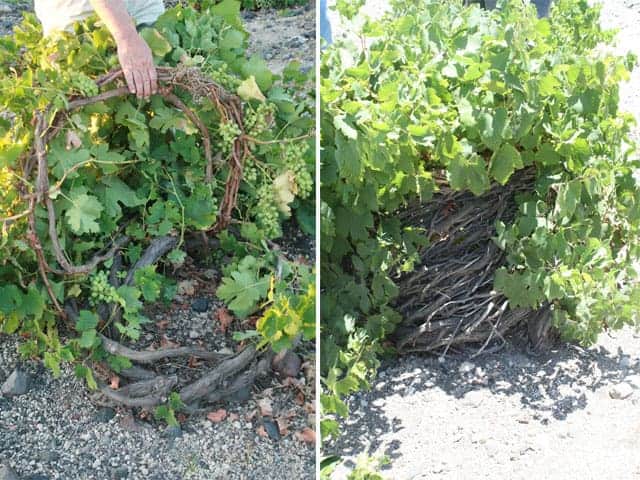 Not your typical vineyard!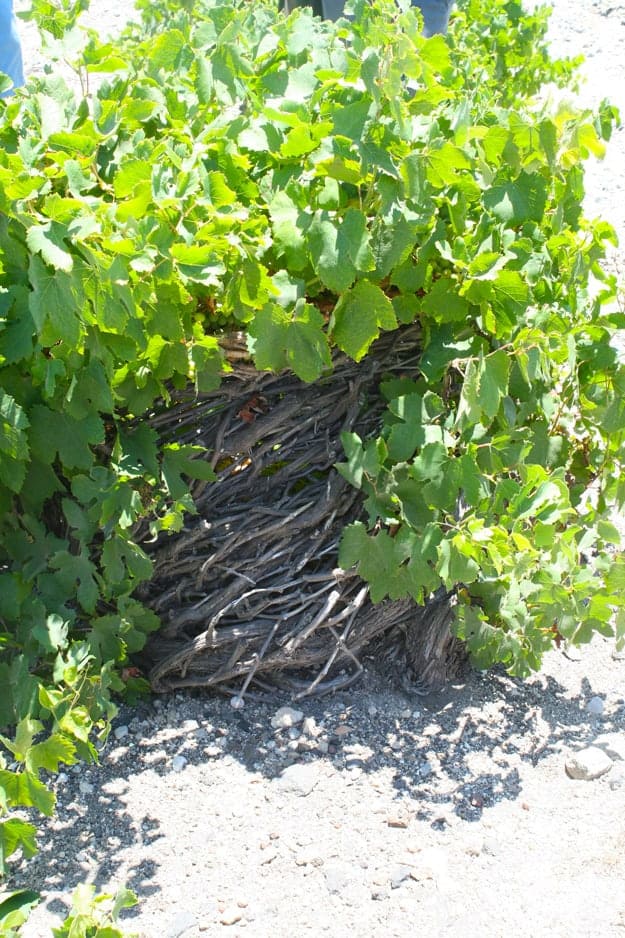 Where you can get views like this from a winery tasting room.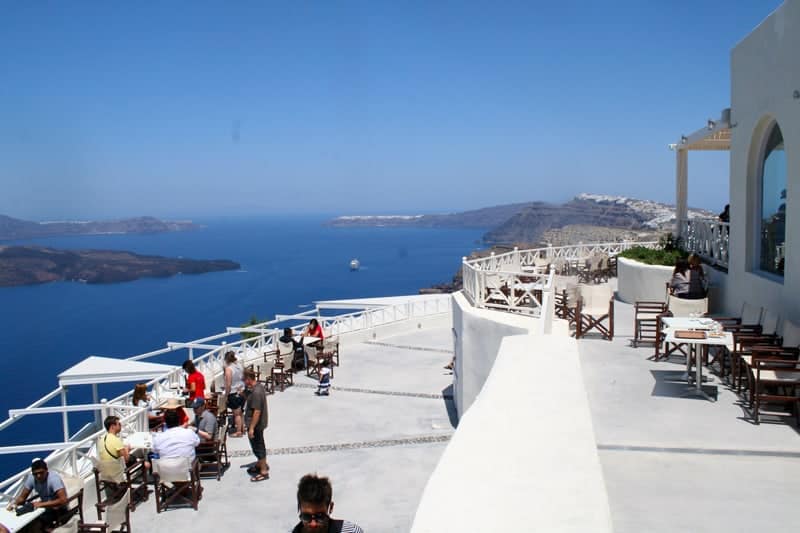 The tasting room at Santo Winery in Santorini
Santorini, Greece
That's right. I really really wish I was in Santorini right now, instead of rainy Portland, or the snow-bound east coast.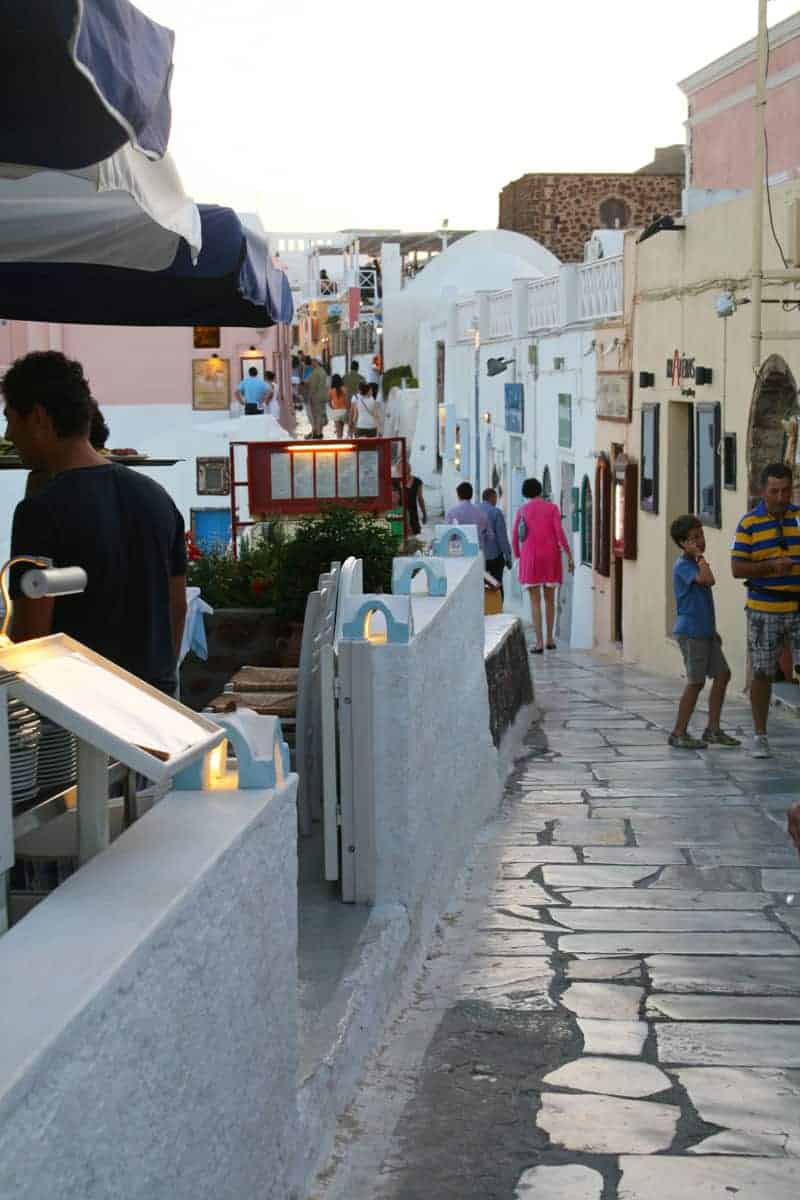 I want it to be July, and I want to be in the hot Santorini sun, eating fresh seafood and the sweetest and juiciest tomatoes I've ever had, sipping on the most bracingly acidic, yet texturally rich and refreshing wines.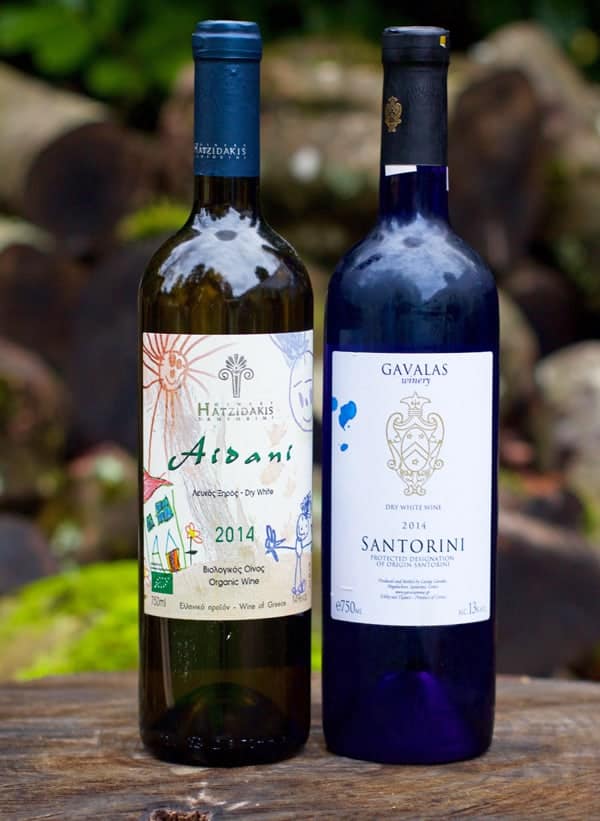 But since I can't be in Santorini right now I can do the next best thing.
I can drink Santorini.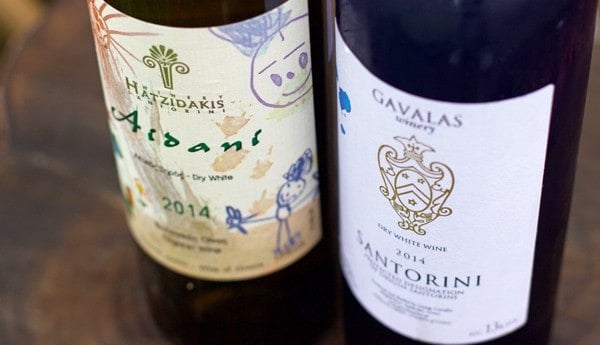 It may seem counterintuitive to drink cold, refreshing, seafood friendly wines when you're experiencing the winter blues. But for me it's a reminder that this too shall pass.
And while I may not be going to Santorini anytime soon 😢 It doesn't mean I can't drink like I am.
2014 Hatzidakis Aidani (Santorini, Greece)
Aidani is one of the main white wine grapes indigenous to the island. It is most often blended with Assyrtiko to provide rich, floral, and elegant aromas. But in this example, from an all organic winery, its not blended with anything, so you can get the full gist of the variety. This one is super minerally and rich in texture with floral aromas, some mild peach and melon, and a briny finish. This had me craving some shrimp linguine. I'm sure it would also be killer with a smoked eggplant baba ghanoush from our cookbook Fire + Wine. 14% abv  |  $25 (media sample)
2014 Gavalas Santorini "Dry White Wine" Assyrtiko (Santorini, Greece)
Assyrtiko is thought to be the oldest known grape variety in all of Greece, where it is planted throughout the country. It is in Santorini, however, where it becomes its most special and displays its greatest expression through its signature minerality and acidity derived from the volcanic soils of Santorini. It is also the most planted grape on the island, making up to 70% of the vineyards.
Assyrtiko is a very fascinating grape producing full-bodied wines very high in acidity, strong in minerality, with aromas of citrus, leaving behind a salty/briny finish.
This example is briny up front and super minerally. It also has some pear and pineapple, and lemon peel. The texture is rich and the signature acidity is there (but not as intense as some examples). The briny flavors are refreshing, like you go swimming in the ocean and you lift your head, wipe the water form your face, and then lick your lips. This is what remains, but with the added benefit of a clean citrus fruit finish.
This wine screams for seafood. Oysters to be specific, but if you can't find any, any kind of shellfish will do the trick. Something buttery would also be nice will help offset some of the acidity. It's such a unique wine and such a unique flavor that you won't find anywhere else! 13% | $20 (media sample)
It's uniquely Santorini.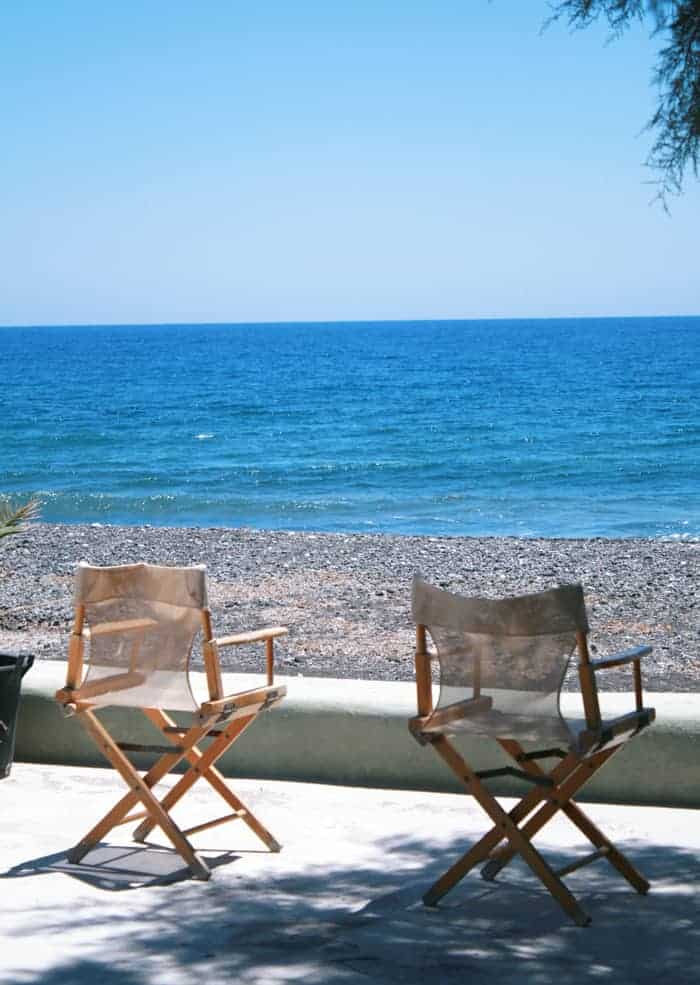 For more on the grapes of Santorini see here.
For more on Santorini, what to do, where to eat, what to drink, see here.
---