Grilled Romaine Lettuce is easy to make and tastes incredible with some fresh tomatoes, basil, and a drizzle of balsamic vinegar. This is a delicious grilled salad or perfect side dish with a smoky flavor that can be made year-round.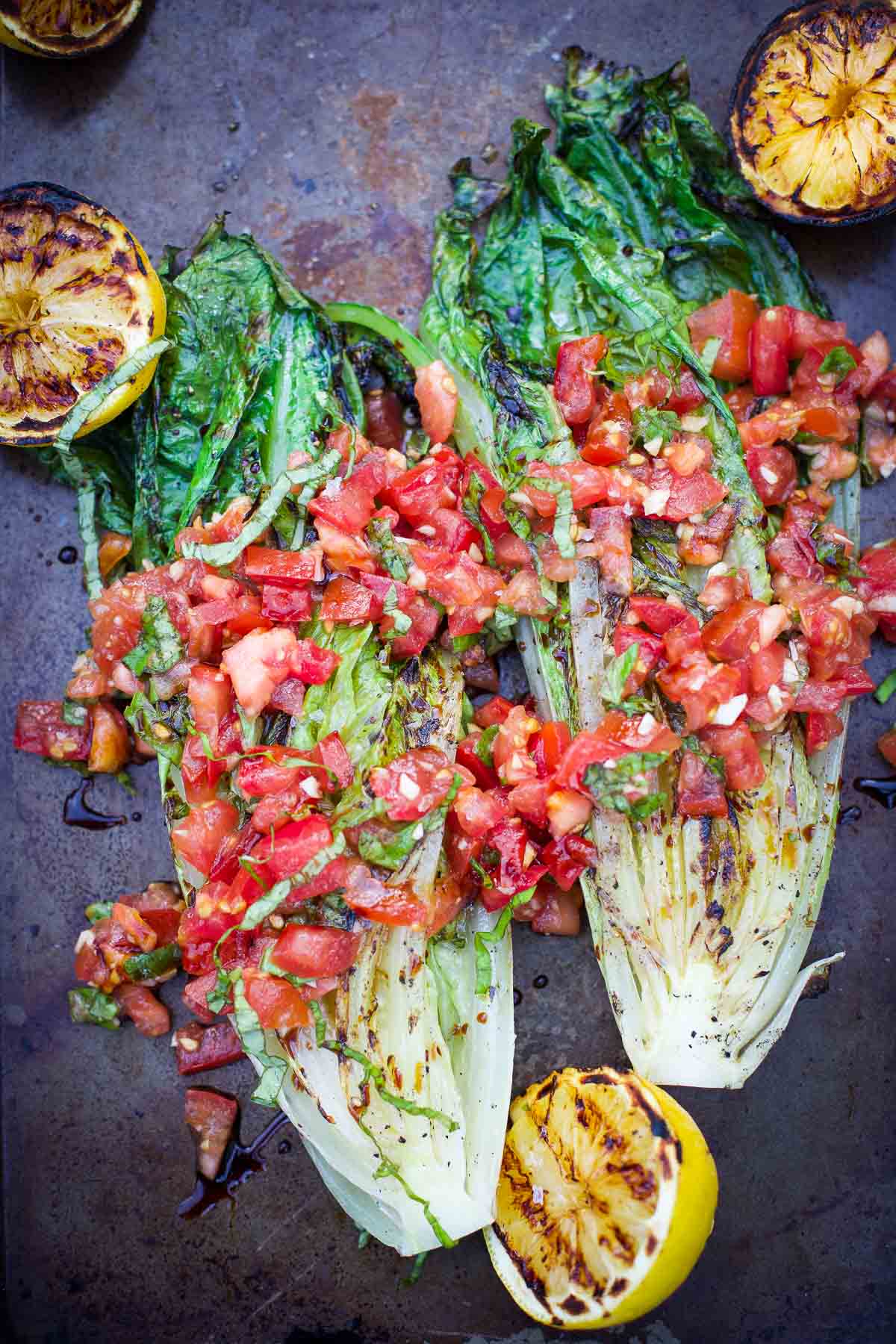 Our grilled romaine salad is inspired by a classic fresh tomato bruschetta. For an alternative romaine lettuce recipe check out our Grilled Romaine Caesar Salad with a savory homemade Caesar dressing.
Jump to:
Background
We came up with this recipe years ago visiting some friends in California, while trying to cook on someone else's (very old and used) grill. We wanted to show our friends some easy ways to cook food on even the simplest of grills.
And while some celebrity chefs scoff at the idea of grilled lettuce, we believe it has great texture if you make sure the grilled lettuce is the right variety and the grill is hot. Try it yourself and find out!
Ingredients
Romaine Hearts or Whole Head of Romaine – We like romaine hearts because they are firm and hold shape when you are putting them on a hot grill grate versus other leafy greens. If you want an appetizer version you can substitute the romaine with endive lettuce.
Seasoning – For the lettuce we like to season with good extra virgin olive oil, kosher salt, and black pepper.
Dressing – We mimic the fresh flavors of a bruschetta toast. The most important ingredient is a fresh tomato. We use beefsteak but any fresh dense tomato will do. Try to avoid tomatoes that are overly watery. We then add fresh garlic, aged balsamic vinegar, fresh basil, and more salt and pepper. Just mix together in a small bowl.
Acid – Unlike a Caesar with a creamy dressing, this dish is great when balanced with acid. In addition to good balsamic we like to use lemon and squeeze the fresh lemon juice over the romaine once it's grilled and topped with the tomato dressing.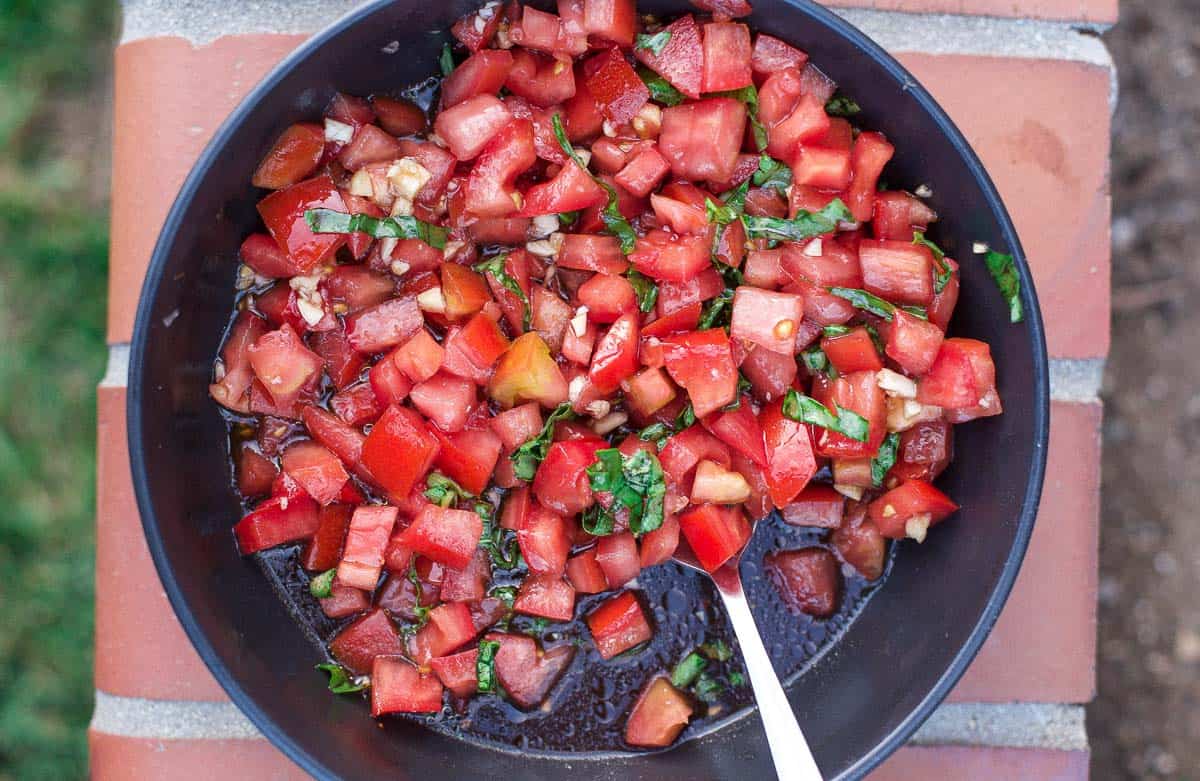 Preparation
Cut the hearts of romaine in half lengthwise. Then rinse and dry the lettuce using paper towel. It's important that the lettuce is completely dry before seasoning with oil and pepper (otherwise you run the risk of it steaming, and not crisping up). We typically let the romaine dry for an hour before using in a baking sheet lined with paper towel.
Season the lettuce by brushing on olive oil with a pastry brush so that it gets thoroughly dressed on both sides, especially the cut side (or flat side). Then sprinkle the romaine with the salt and pepper.
Make the tomato salad mixture while the grill is coming up to temperature. Combine all the ingredients in a small bowl and mix to combine. Set aside until ready to top the grilled lettuce.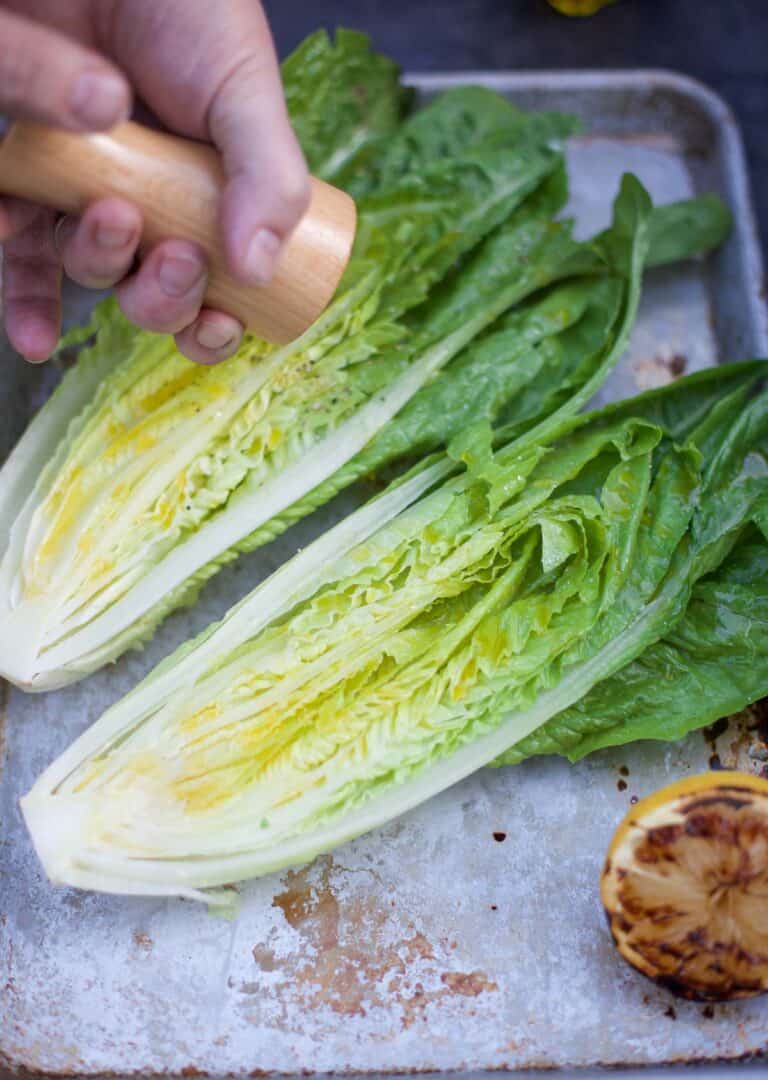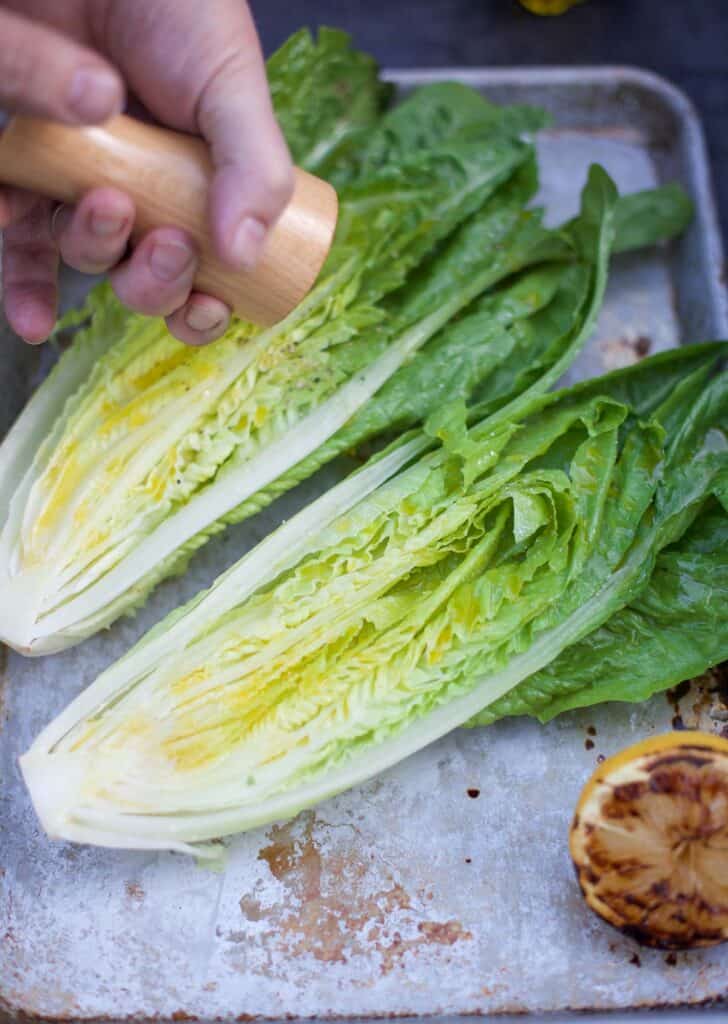 How to Grill Romaine Lettuce
For grilling it's important to choose a sturdy green like romaine because it can handle the heat without falling apart. When you grill lettuce the grill grates should be clean.gr
Preparation: Prepare grill for direct grilling targeting 500 degrees F in the cooking chamber using lump charcoal. Brush both sides of romaine with olive oil, and sprinkle with salt and pepper.
Grill: Grill the romaine hearts on each side until lightly browned on both sides (about 2 minutes each side). While the romaine is grilling place the lemon halves on the grill about 4 minutes (until you see grill marks).
Serve: Remove grilled romaine hearts from heat, and top with the tomato basil mixture and a squeeze of fresh grilled lemon and a drizzle of aged balsamic.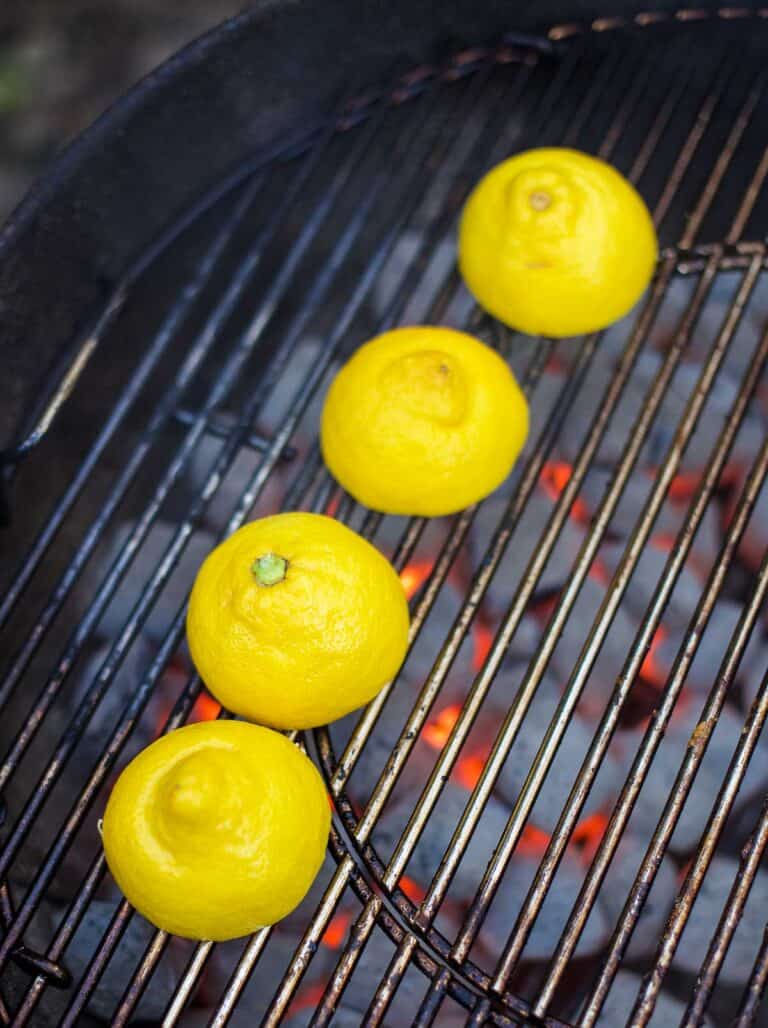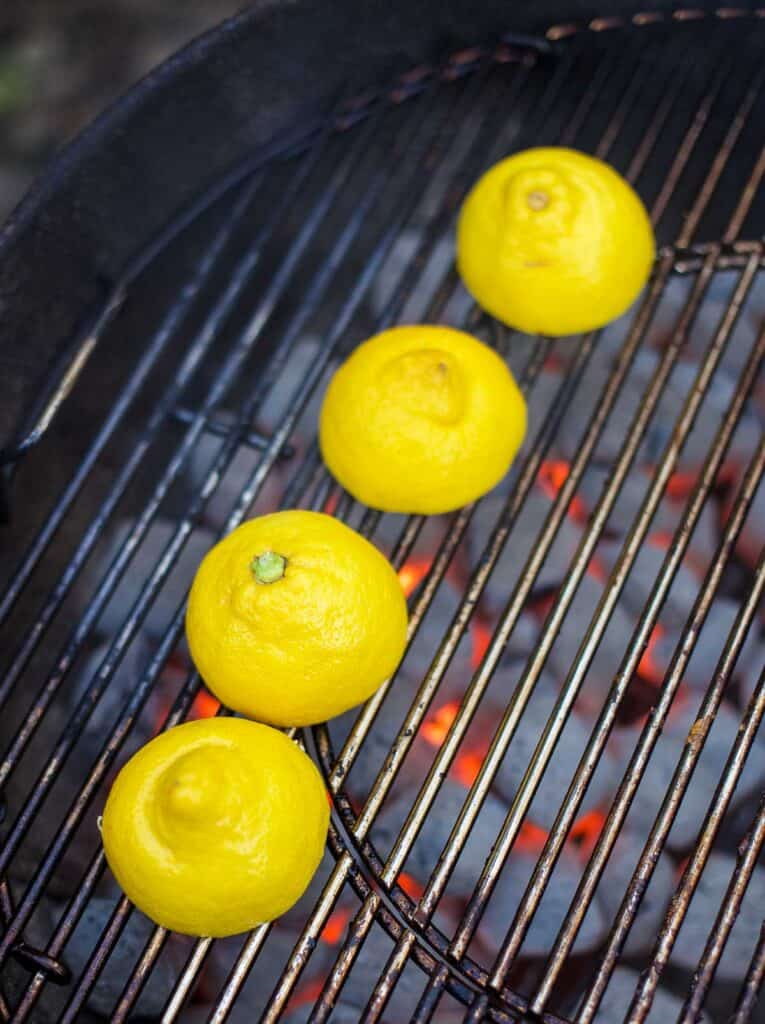 On a gas grill turn on two burners to medium-high heat or about 500 – 550 degrees on the thermometer in the grill.
We do not recommend making this on a pellet grill unless it has a direct grill feature and can reach 500 degrees F. Otherwise the lettuce will wilt. The better alternative is to use a large cast iron skillet with grill grates over medium heat.
What to do with Grilled Romaine Lettuce
If you're serving this as a meal then plan on one half romaine heart per person. Or if you're feeding a crowd and there are other vegetable options then just cut each half into smaller portions. Toss the grilled romaine into a large bowl with the tomato salad mix and then toss around. Guests can take as much or as little as they'd like.
That's it. Seriously. Grilled Romaine is that easy, and incredibly delicious. You can also serve as an appetizer in endive cups.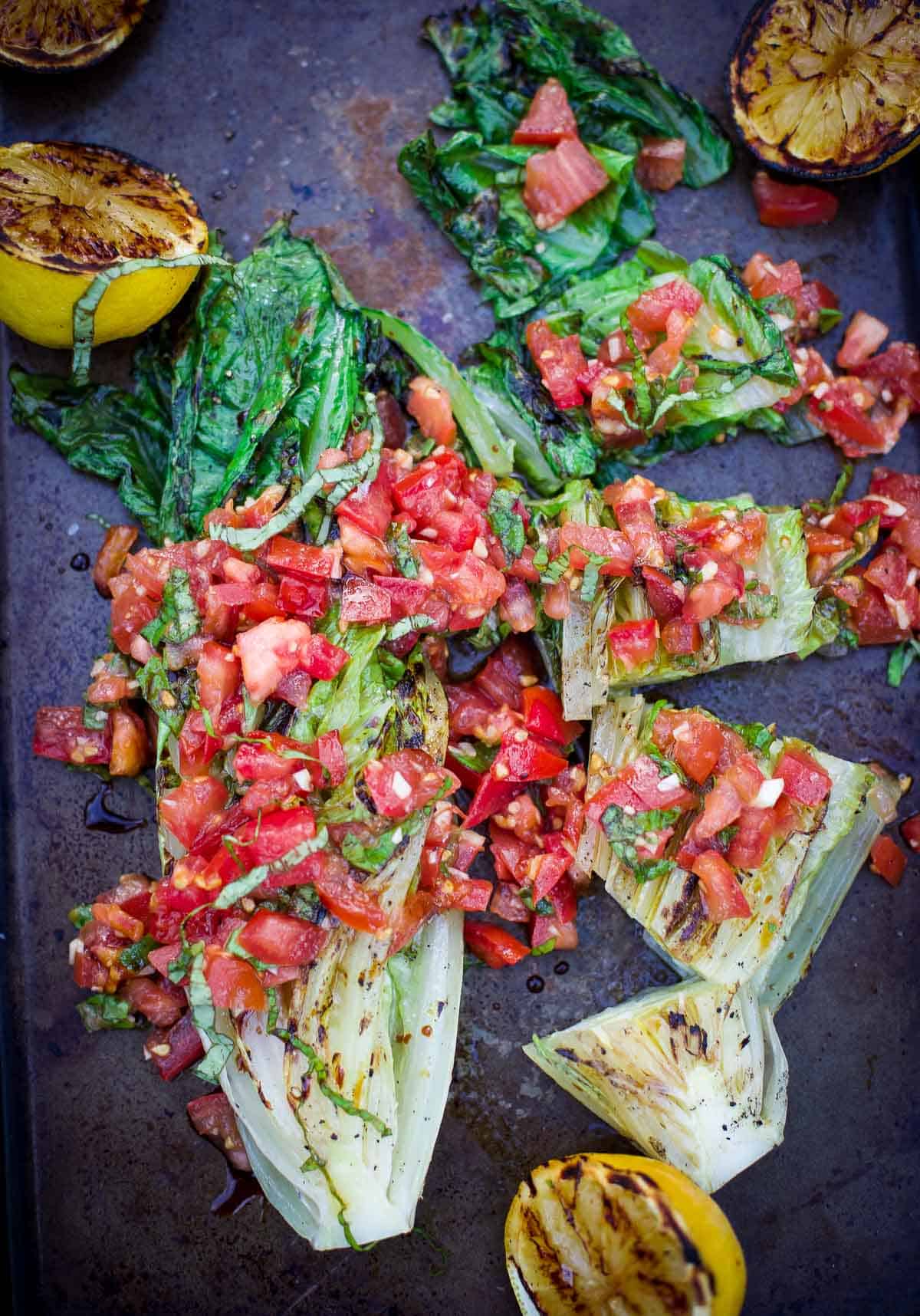 Main Dinner Ideas
If you want this as a side here are a few grilled recipes that cook quickly as a main dish.
More Salad Recipes for the Grill
You can explore all of our grilled salad recipes or scan some of our favorites for inspiration. Or if looking for some fun ways to use fresh tomatoes check out our pan con tomate, or grilled Spanish Tomato bread.
Mary (a certified sommelier and recipe developer) and Sean (backyard pitmaster) are co-authors of the critically acclaimed cookbook, Fire + Wine, and have been creating content for the IACP nominated website Vindulge since 2009. They live in Oregon on a farm just outside Portland.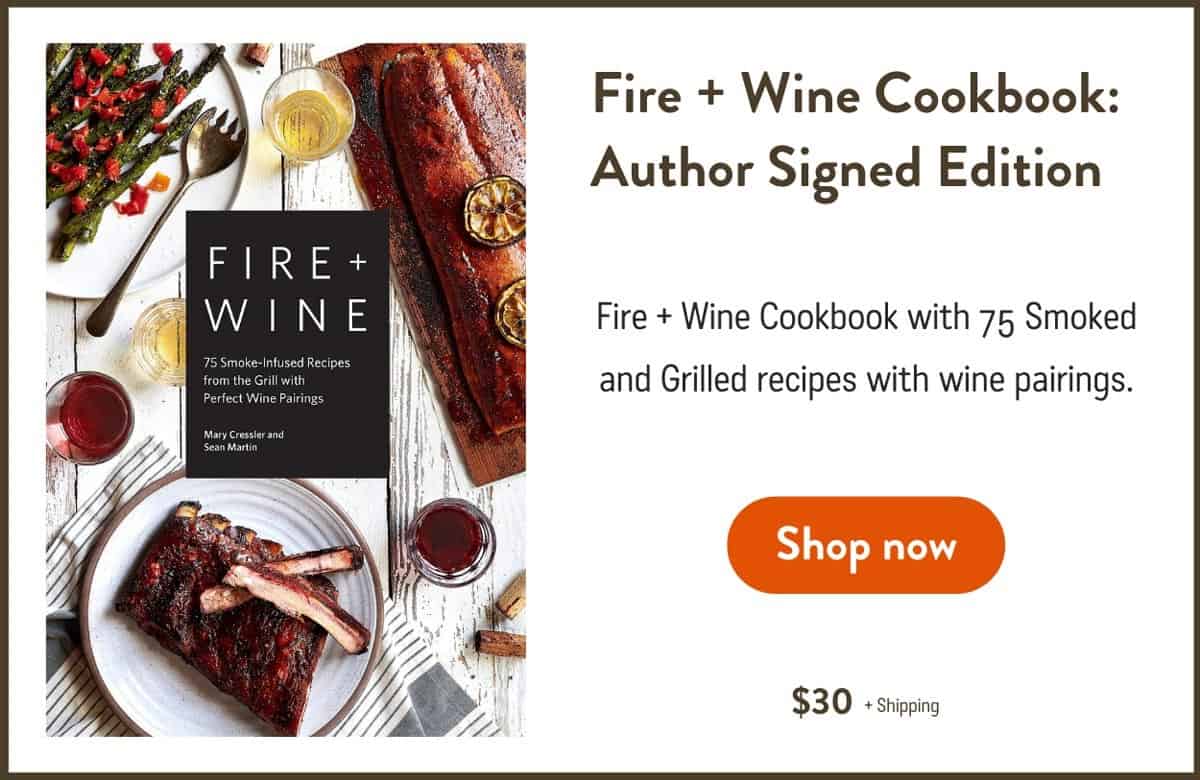 This post was originally published in April, 2017, and updated in June, 2023, with updated details. The original recipe remains the same.
If you like this recipe we'd truly appreciate it if you would give this recipe a star review! And if you share any of your pics on Instagram use the hashtag #vindulge. We LOVE to see it when you cook our recipes.
This post may contain affiliate links. This means if you click on the link, we may receive a small commission if you purchase through the link. We partner with brands we know and love and use and it helps keep the blog going!