One thing I learned this past weekend is that Oregon Chardonnay is definitely not your mother's Chardonnay… that is of course, unless your mother drinks super clean, vibrant, Chardonnays with remarkable acidity and a very promising future.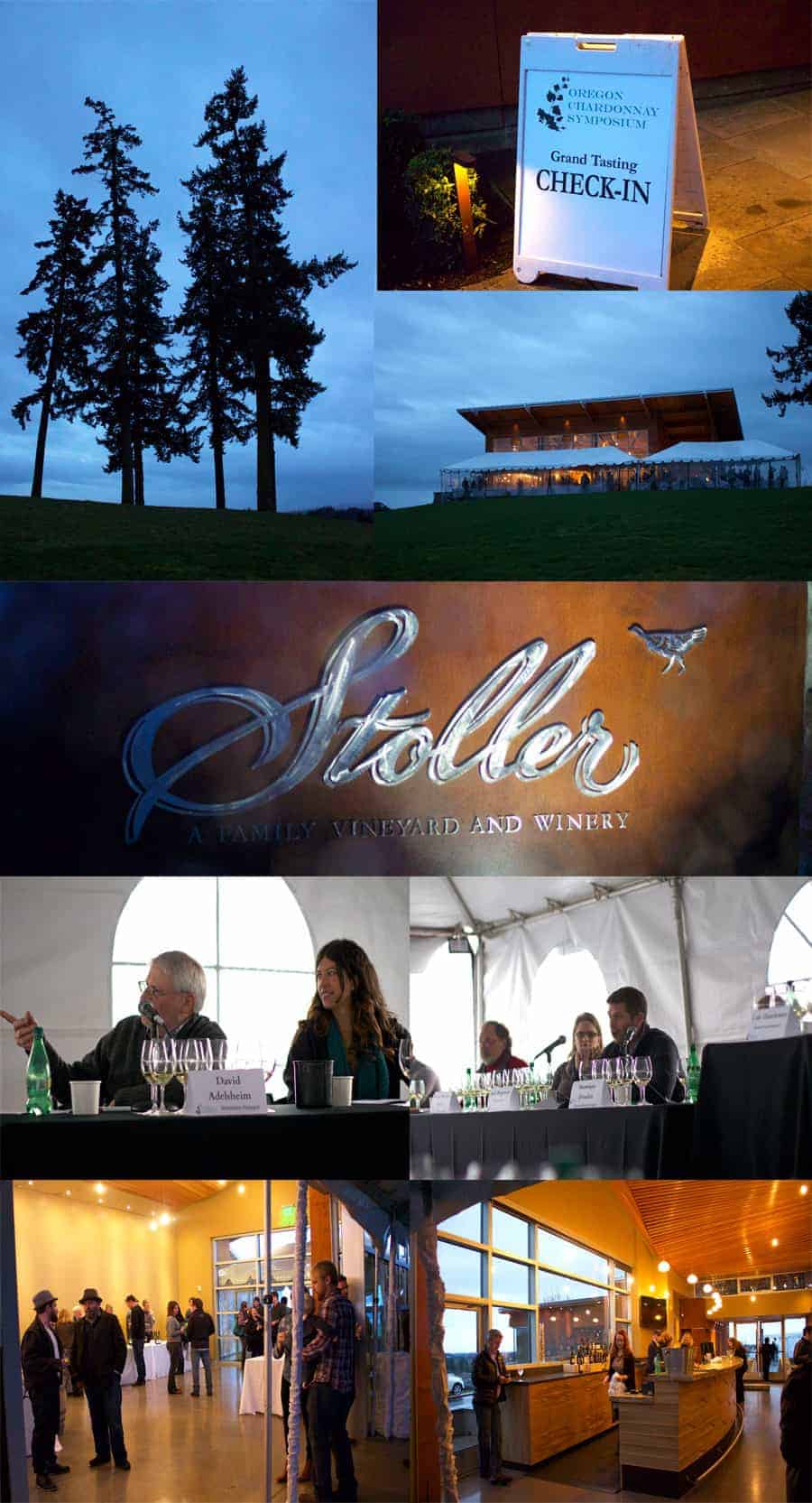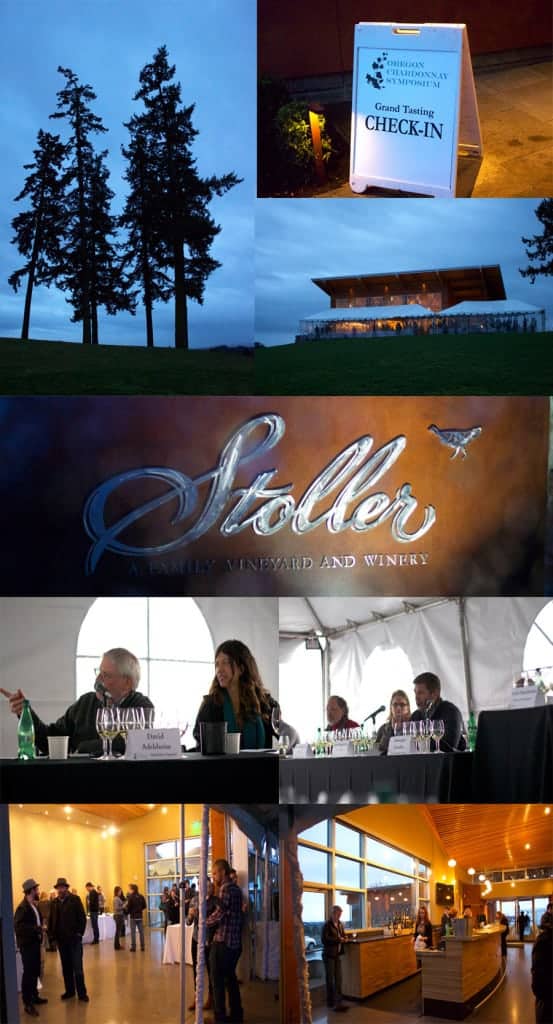 Over the weekend winemakers, press, and Chardonnay lovers gathered at the gorgeous Stoller Family Estate for the third annual Oregon Chardonnay Symposium.
More than a hundred guests packed into the crowded tent set up just outside the tasting room, with dozens standing in the back of the sold out event.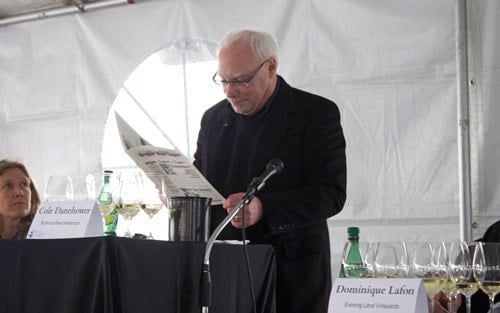 Moderated by one of my favorite northwest wine writers, Cole Danehower, the impressive panel comprised of some of the states most respected Chardonnay producers. A group of people who, as described by Danehower, "embody where Oregon Chardonnay is and where it is going." And that was exactly what they were there to discuss — where Oregon Chardonnay is and where it is going.
"Oregon Chardonnay is experiencing a fantastic renaissance," explains winemaker Josh Bergstrom of Bergström Wines. He discussed the importance of taking risks and pushing boundaries when it comes to Chardonnay. In his own winemaking his goal is to avoid making mediocre wines. Instead, he strives to make the best white wine in the country. His passion was echoed by all those who sat on the panel to promote a grape that represents less than 5% of overall plantings in the state of Oregon.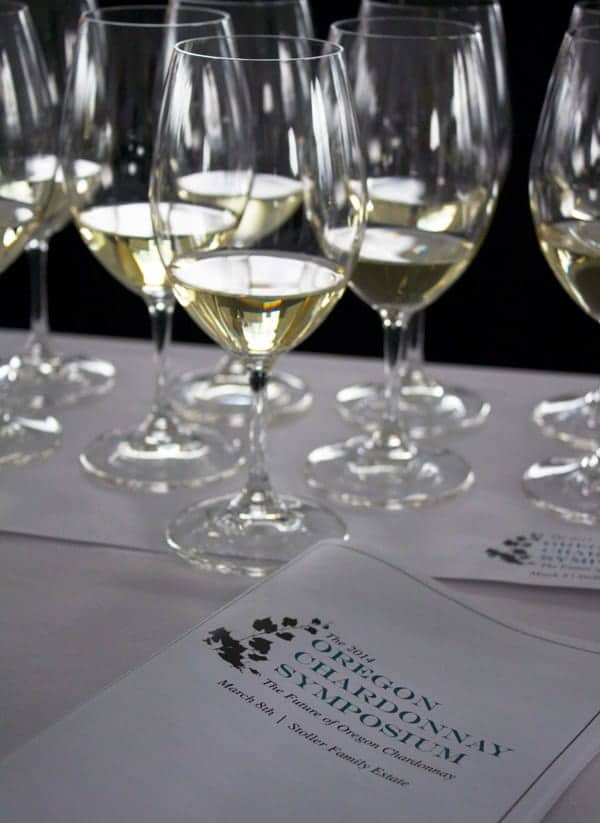 Why put so much energy and effort into promoting a wine that represents such small fraction of the states production?
When it comes to red wine, Oregon is defined by Pinot Noir. But with white wines, the state has been known for diversity. This is a good thing, yet it also poses a challenge, making the scene "confusing" for consumers, according to Bergstrom.
One of the goals for the event was discussing the importance of the varietal in the state, and where to focus for its future in order to define a style for the state. With a grape variety planted throughout the winegrowing world it may seem easy to generalize about it in terms of styles. But that's one thing these winemakers were careful to avoid.
It's important to not generalize and compare the wines made here to those in other regions famous for Chardonnay (like Burgundy and California). "Oregon is Oregon. We should not try to be Burgundy, or California," states Veronique Drouhin. "The reputation of Oregon Chardonnay still has a way to go," she emphasizes.
The quality of the wines here is consistent and will only continue to get better with winemakers who focus intently on producing world class Chardonnay.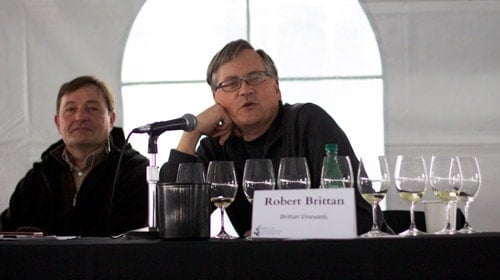 As for defining a specific style, Robert Brittan believes we are still twenty years from having a clear definition of what that means for Oregon. It will take some time.
Veteran winemaker and one of the states pioneers, David Adelsheim, believes it's about "establishing a vision of greatness" in the same way Pinot Noir became important to the state. "Oregon will become known for its Chardonnay when we move out of the generic".
From the wines represented at the event, Oregon Chardonnay is far from generic. I tasted wines that are consistent, clean, fresh, and downright gorgeous.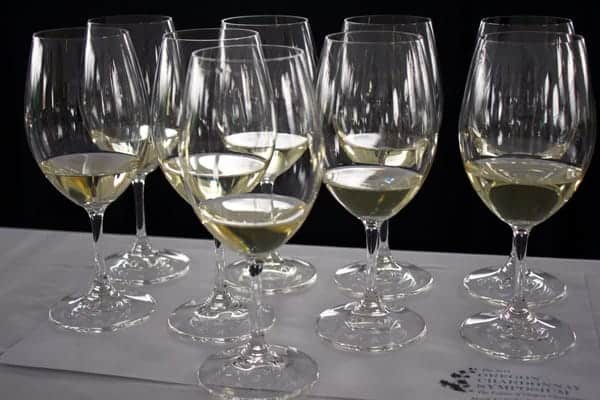 Following the technical panel, guests gathered into the Stoller tasting room for a grand tasting of over 40 different Chardonnays that were selected by a panel of professionals who gathered last December. I was lucky to have been on that panel almost three months ago and remember being struck with how consistent the wines were in quality back then.
The 40 wines that were poured at this past weekends grand tasting represent the best that the state has to offer and an example of the diversity of styles – ranging from those that saw zero use of oak, to those fermented and aged in new oak (none, by the way, could be stereotyped as an "oak bomb"). Just like the tasting back in December, the quality was consistent. Though the styles varied, the wines were clean, with fresh minerality, and great acidity. That's one of the keys to Oregon Chardonnay; they maintain remarkable acidity. What I also noticed in many of my favorites was a savoriness, making them linger on the palate and had me craving food to pair with them.
One of the big takeaways for me was that, while there is still yet a definable "Oregon style" of Chardonnay, it's not about the oak. Generically, many Chardonnay drinkers will categorize the varietal into two styles: oaked and unoaked. For Oregon, it's not about one or the other. Some of the cleanest, freshest, Chardonnays I tasted happened to have been aged in oak. Several of the winemakers represented have created wines that carefully balance a moderate use of oak along with stainless steel. The days of defining the varietal simply by oak regimen are going away… or maybe perhaps they are starting to become even more complex.
One of my biggest discoveries of the evening was the Brittan Vineyards 2012 Willamette Valley Chardonnay that had that intriguing savory note and beautiful crisp acidity. Other favorites of the grand tasting included the 2012 Domaine Drouhin "Arthur", for its clean and focused nature, along with additional examples from Big Table Farm, Bergström, Keeler Estate, Kramer Vineyards, Omero Cellars, Stoller Family Estate, and Soter Vineyards.
One thing is for sure; Chardonnay in Oregon is certainly on the rise and something to keep your eyes open for. And if you think you don't like Chardonnay, I dare you to give Oregon a chance.
For more on the event and my interview with the event's founders, check out my article in Palate Press — Just Like Chicken? Finding the Way to Oregon Chardonnay