When visiting Sicily if there's one place you absolutely can't miss (besides the wine, the food, the beaches, and, well, more wine), it's the Valley of the Temples.
The Valley of the Temples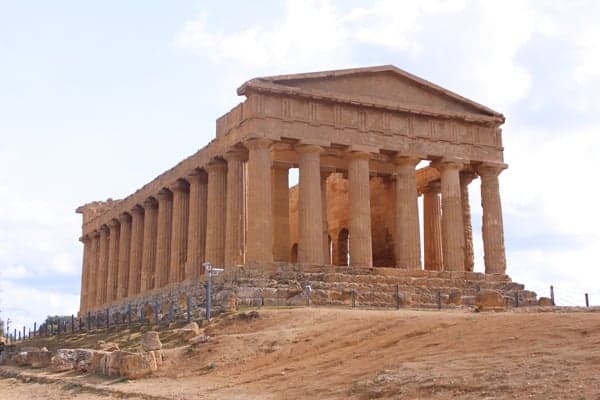 The Valley of the Temples is an archaeological park that consists of eight temples (and their remains) built somewhere around 540 BC by the ancient Greeks, and reconstructed and restored in the 18th and 19th centuries. Located in Agrigento, in central Sicily, the Valley of the Temples was included in the UNESCO Heritage Site list in 1997.
The entire area of the park is considered the largest archeological site in the world, encompassing 1300 hectares of land (and for us here in the US that would be approximately 3,212 acres).

MY LATEST VIDEOS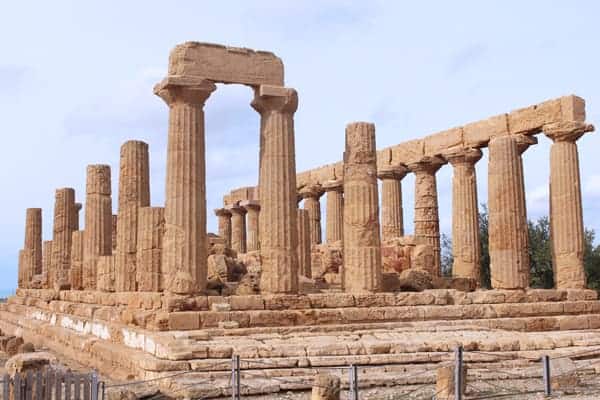 The Temple of Juno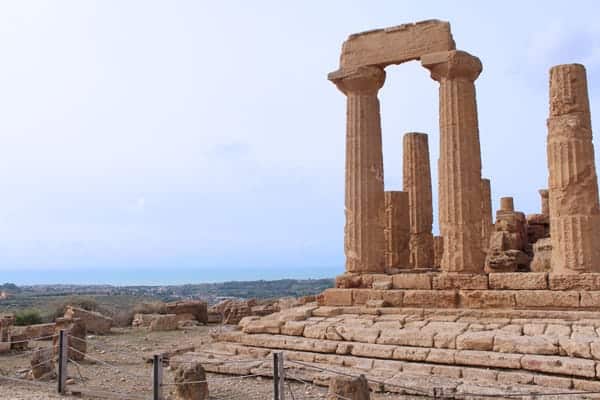 Temple of Juno
The name of this national park is "valley," however; the temples are actually situated on a ridge, or hill. Our tour guide, Rosaria, believed they were built this way in order to have good views of the ocean. Not a bad view, eh?!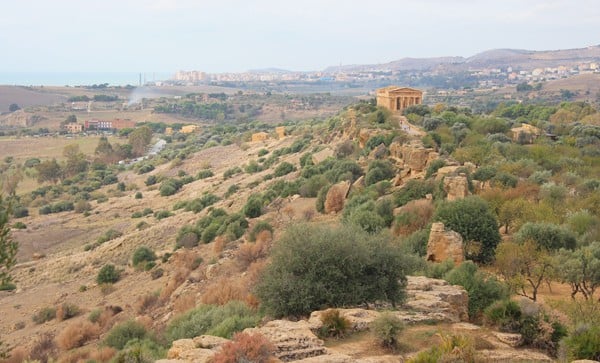 Walking along the ridge, from temple to temple
It's absolutely remarkable to think of anyone constructing something of such a massive scale so long ago.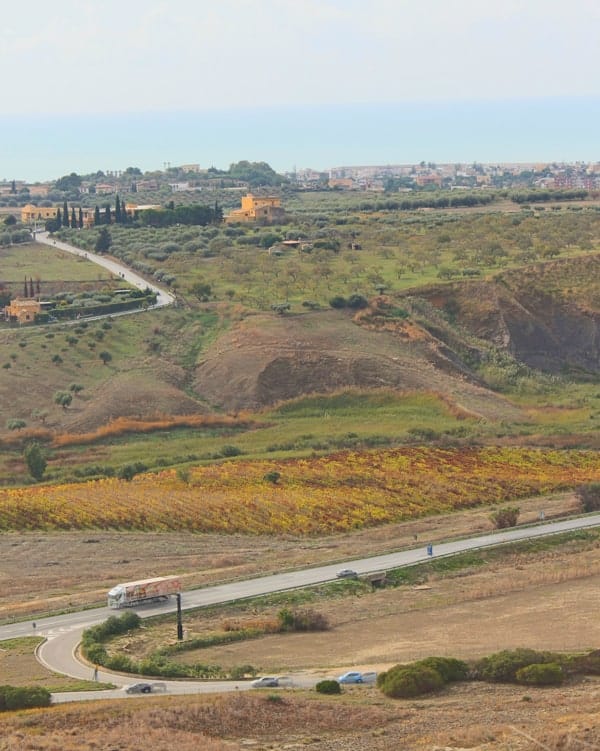 Within the Valley of the Temples is a small three hectare (seven acre) vineyard with five grapes cultivated. You can see it from the ridge where the temples are sitting. 
As a must see location in Sicily and rich in history, I highly recommend booking a tour with a guide in order to take full advantage of the experience. Our guide, Rosaria, was full of information regarding the history of the Valley of the Temples.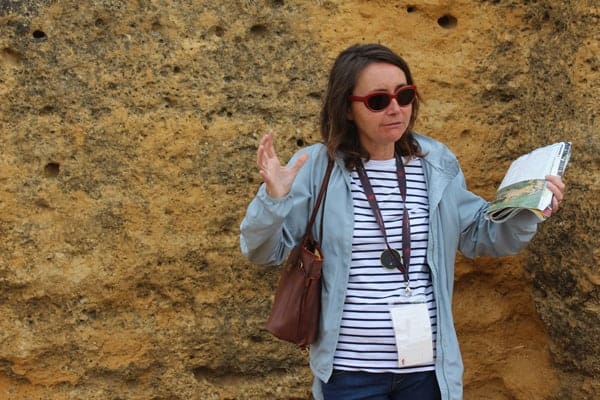 For more information on the history of the Valley of the Temples, click here.  Until then, here are some additional highlights from my visit: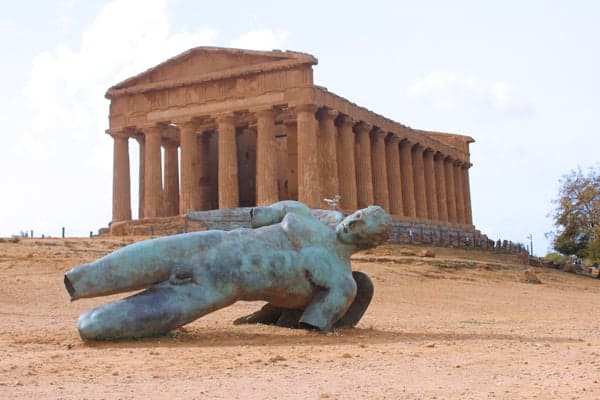 Temple of Concord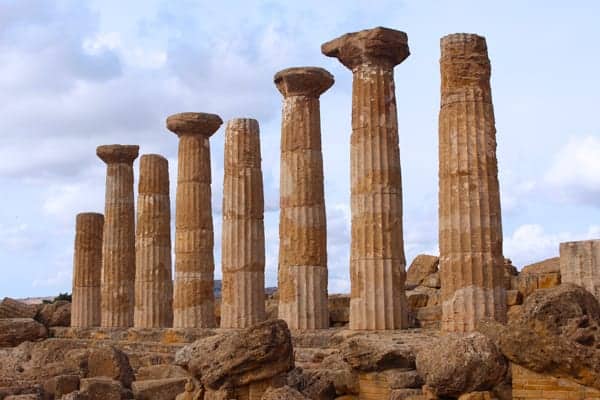 Temple of Herakles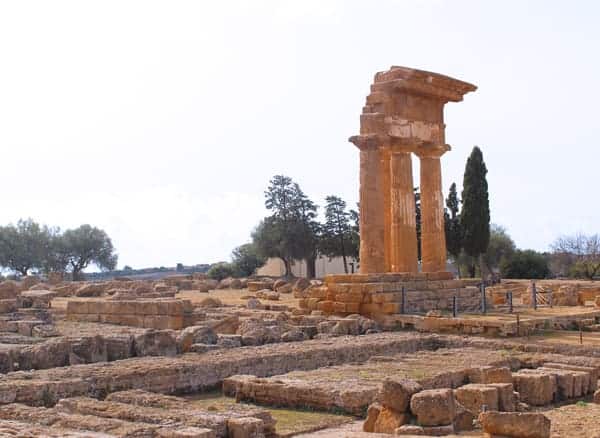 Temple of Dioscuri
Some things to know before you go:
Hours of operation: Daily from 8:30- 6:00pm
Cost: €10
Make sure to wear comfortable shoes! You'll be walking, a lot, on rocky terrain at times. So make sure your feet are comfy and sturdy. This is not the day to be wearing your stilettos! Trust me on this.
Bring sunscreen and water. The only place to buy any beverages is at the entrance, and on a warm day, with all that walking, you'll be parched.
Book a tour with a guide. You won't regret it!
Visit their website for additional information.
Don't miss the Kolymbetra Gardens while you are there…
The what?
Kolymbetra Gardens
These gardens are located in a small five hectare (twelve acre) valley within the Valley of the Temples (though they are two separate tourist attractions).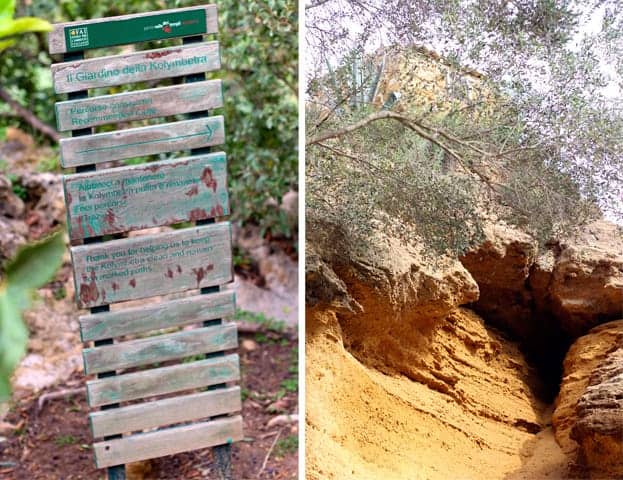 The origins date back to the Greek colonization of the area back in the 5th century BC, but became dormant in modern day, until the FAI – Fondo Ambiente Italiano (The National Trust for Italy) intervened. The Garden was granted under concession by Regione Siciliana to FAI to be renovated, and is now a working garden and place for visitors.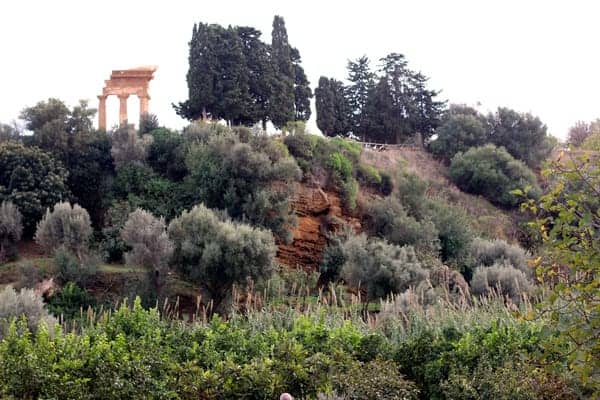 To visit the gardens is a separate tour and fee from the Valley of the Temples, but well worth it!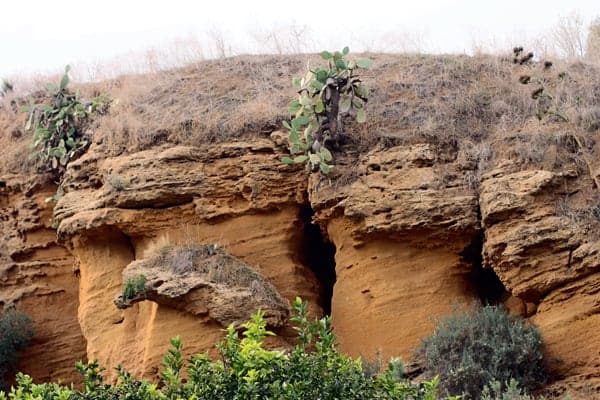 And if you call or email in advance, you can set up a picnic in their quaint and rustic picnic area with wooden tables.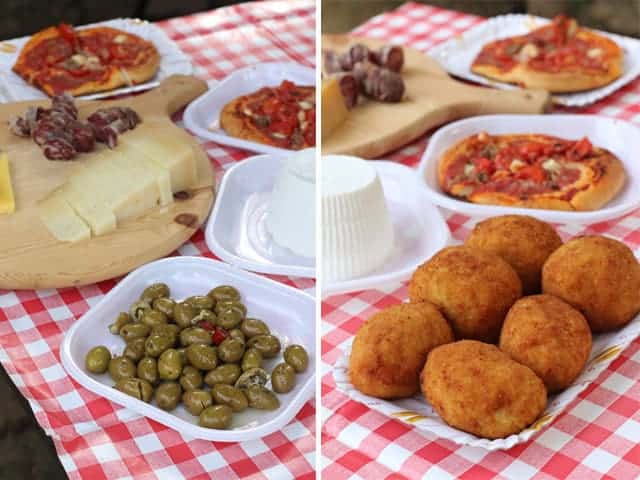 We had a delicious spread of some typical Sicilian dishes, like arancini, olives, cheese, and pizza… oh, and wine! Yes, there's a small wine shop near the entrance of the Valley of the Temples where you can buy a bottle of wine to enjoy at your picnic, or just to take home with you. (I just adore the Grillo. It's a refreshing and lively sipper, similar to Sauvignon Blanc, and great for picnic food.)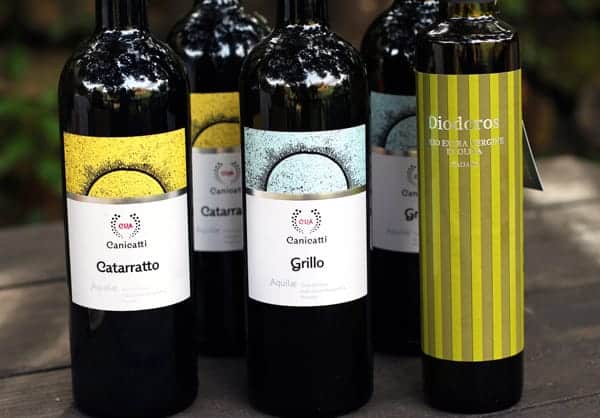 After a filling lunch we were surprised with a sweet treat, Frutta Martorana.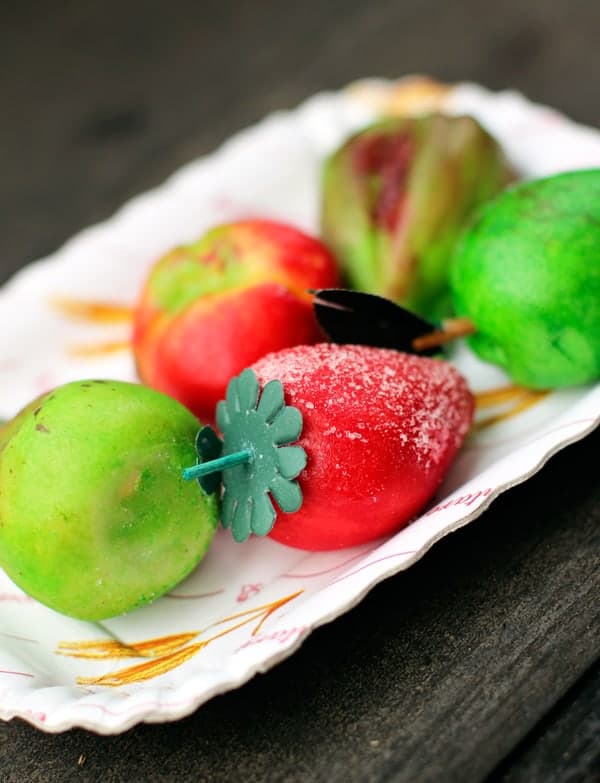 Frutta Martorana is a sweet treat designed in the shape of fruits, but tastes like marzipan.  On my first bite it instantly reminded me of my wedding cake, which had that delicious almond paste topping.  These treats are traditionally given to kids following the Day of the Dead. We were told that parents tell their children that these candies are a gift from their deceased family members as a way to connect with them and teach them that death is a natural thing, and a way to honor loved ones.  Children learn that death is natural and okay, and that our ancestors are there to protect us.
These sweets are not only beautiful, but delicious.
And after a long walk exploring the Valley of the Temples, you deserve a lunch break, and some sweet treats to give you one last jolt of energy to tour the gardens. Once you're rested and rejuvenated you can go on a tour of the gardens and explore the acres of orange and lemon orchards as well as almond and olive groves.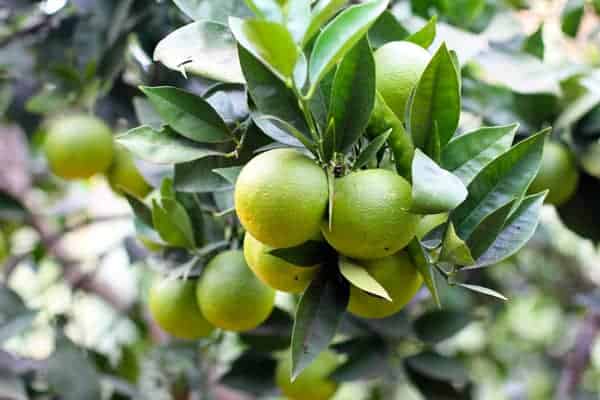 Citrus Trees at Kolymbetra Gardens
What to know before you go:
Remember, the gardens are a separate entry and fee from the Valley of the Temples.
The gardens are open daily: 10am-6pm, from April to June, 10am-7pm from July to September, 10am-5pm from October to March. Closed January
Expect to pay €4 for the garden tour, and around €10 euro if you want to book the picnic. Click here for more info.
It's hard to find! I've read of folks having a hard time finding the entrance. Follow the directions on their website and you should be set. Once you find the entrance, you'll find a small kiosk where you can get a snack or espresso, and pay your € 4 entry fee.
---
Want more? If you liked what you read you can subscribe to Vindulge and have new posts delivered directly to your inbox.
Or just follow along here: