Last fall I had the opportunity to discover a new-to-me region of wine, located just outside of my own backyard. It might be surprising to many, but the Idaho Wine Industry has a lot more in common with its well known neighbors than you might suspect. And it's definitely a region I'll be keeping a close eye on (and you should too). Discover more about Idaho wines here.
Idaho Wines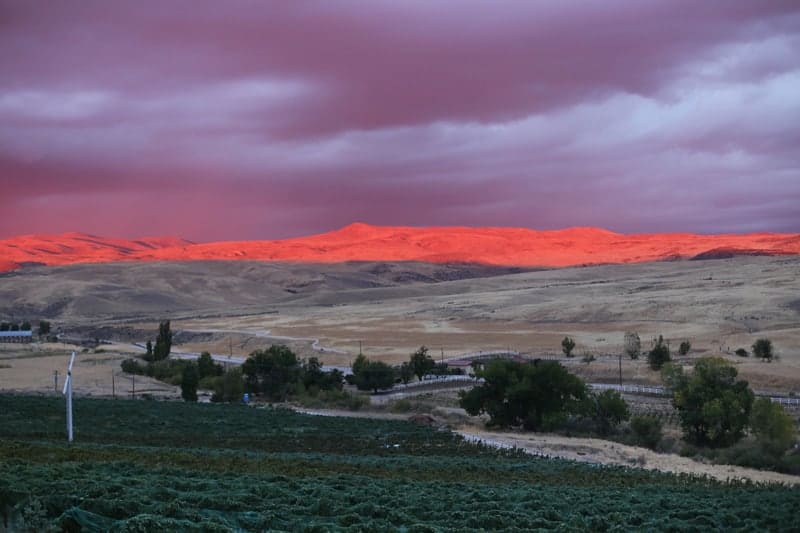 Prior to this my only real experience tasting Idaho wines was at a few Pacific Northwest wine competitions including the Cascadia Wine Competition and the Northwest Wine Summit. I was impressed with what I had there and eager to learn more.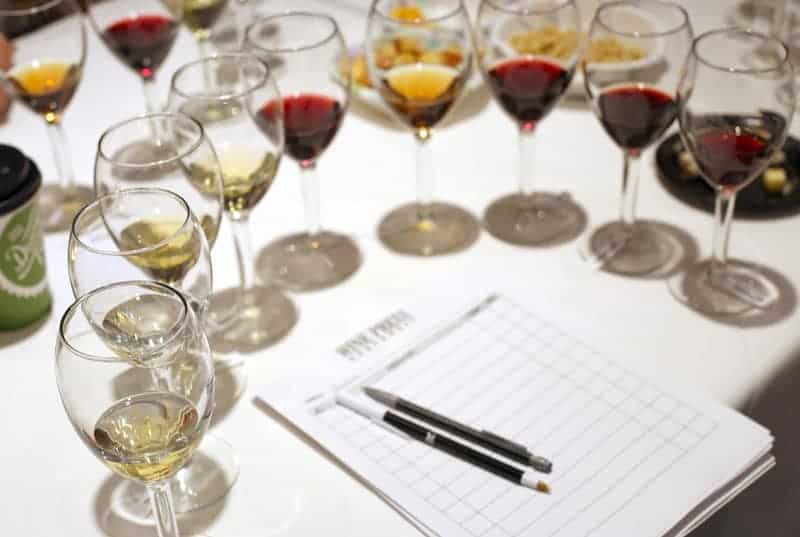 After judging the Idaho Wine Competition the day after I arrived I was ready to explore. We spent the next two days with the folks at the Idaho Wine Commission touring the state's largest and more southern wine growing regions of the state, in the Snake River Valley AVA, and the newest AVA, Eagle Foothills, located within the Snake River Valley. It harvest season, so excitement was in the air. So was the smells of freshly picked grapes.
I left the region with several impressions, and to be honest I waited a while to write this piece because I wanted to make sure I did the region justice. What impressed me most was the beauty of the region, the wines, the people, and most of all the potential there! I wanted to make sure I didn't rush it. But at the risk of sitting on this too long I wanted to finally share some of my thoughts (and of course several pictures) in hopes that this will not be just one post, but the first of many articles about Idaho wines and influence some to go try the wines.
First, The Idaho Regions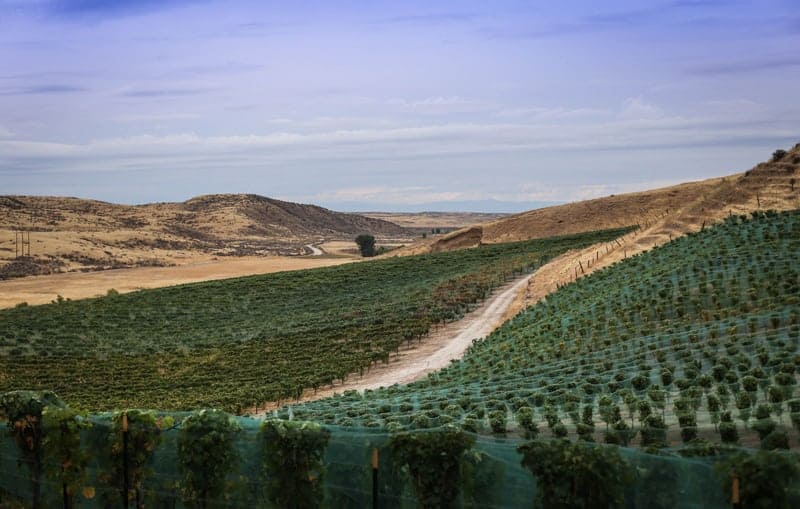 And you thought Idaho was just about the potatoes! In fact there are over 100 crops grown in just the Snake River Valley alone. Wine grapes are planted from the north in Idaho's panhandle, in the Lewis-Clark Valley, through the southwest in the Snake River Valley, and into southeast Idaho where there is a small number of vines growing. There are 1500 vineyard acres planted in the state, and about 75% of that is in the Snake River Valley.
The focus of our trip was in the Snake River Valley, near the city of Boise. Here the vineyards are located in the high desert (at an average altitude of 2500 ft), receiving 7-14" of rain per year. Here the winters can be cold, which can be a good and bad thing (the pros are that it helps keep the vineyards free from pests and disease; the cons are that the vineyards are at a risk of frost). Many vineyards in the area are located just near the borders of both Oregon and Washington, so it's important to think about Idaho as not just some random region in the middle of nowhere. Much as Oregon and Washington share an important invisible boundary of Walla Walla Valley, the boundaries of Washington and Idaho (and even Oregon and Idaho to an extent) are similar. In fact, because of the growth of interest in making wine here, and the lack of vineyards to keep up with that growth, many winemakers have turned to both Oregon and Washington to purchase fruit (which again can make things confusing when creating an identity for their wines… but more on that later).
The Wine Grapes of Idaho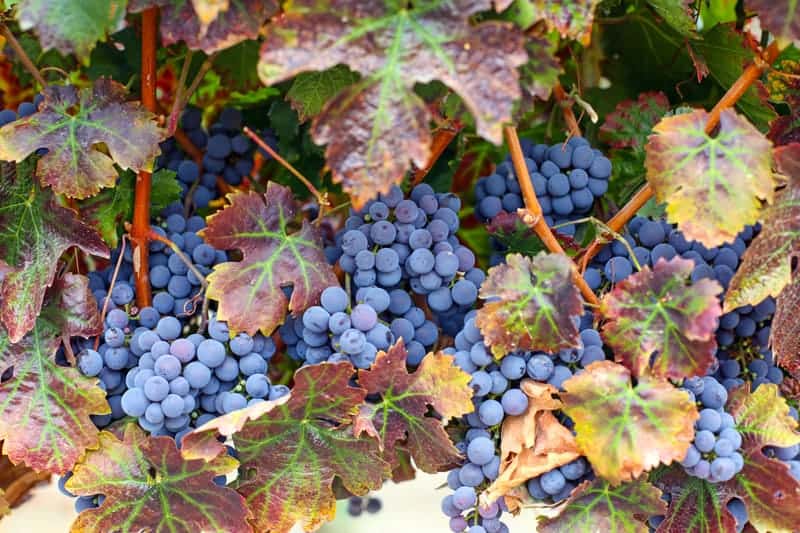 One thing that's difficult to predict right now is what is going to be Idaho's signature "thing". Oregon has Pinot Noir; Washington has big reds like Merlot, Syrah, Cabernet Sauvignon, and Riesling to an extent. So what's Idaho about? Well, that is yet to be determined.
For whites they have Riesling, Chardonnay, Pinot Gris among others, and for reds you'll find Tempranillo, Malbec, Syrah, Merlot, Cabernet Sauvignon, and more.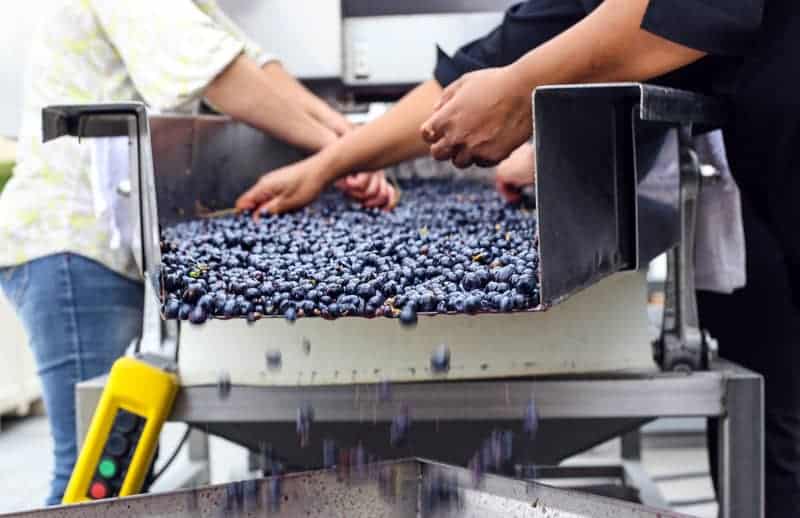 As much as this poses a challenge right now, since everyone wants to know what they are all about, I see it as a benefit. They're still a new region and experimenting and trying to figure out what grapes will work best, in addition to vineyards, plots, and soils. It's an exciting time of discovery right now.
Winemaker Greg Koenig mentioned, "It's frustrating that we aren't known for one thing. But, on the flipside, it's fun to get to experiment and be a part of the groundwork of figuring out what's going to work best here."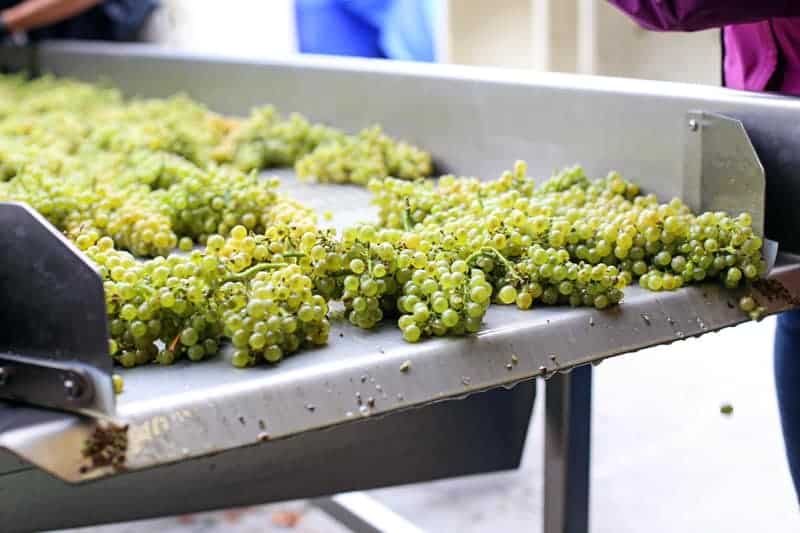 Only time will tell what they will eventually be known for. For now, you'll find a wide variety of wines to be excited about.
The People of Idaho Wine Country
Speaking of Greg Koenig, he's one of many talented winemakers who are paving the way for the future of Idaho wines.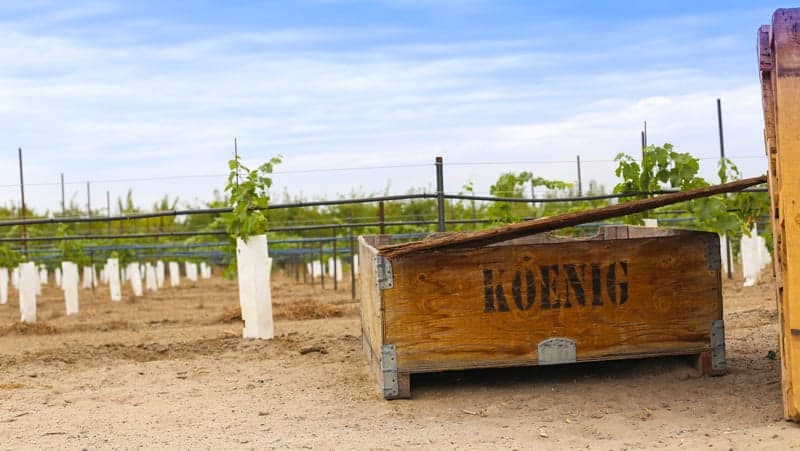 You can find his wines at the winery aptly named Koenig Vineyards, but he also makes the wine for several other wineries in the region, including 3 Horse Ranch, the winery that is home to the regions newest AVA, Eagle Foothills AVA. 3 Horse Ranch is the only winery currently located within this AVA. There are 65 vineyard acres that are currently planted in this region and 43 of them belong to 3 Horse Ranch (though their property sits on 400 acres that could potentially be planted to vineyards one day). Greg and Martha Cunningham are at the helm of 3 Horse Ranch with great visions for the area. Speaking of the area, this is the view from their property at sunset (and no, there was no photoshopping involved. It was really this vibrant!).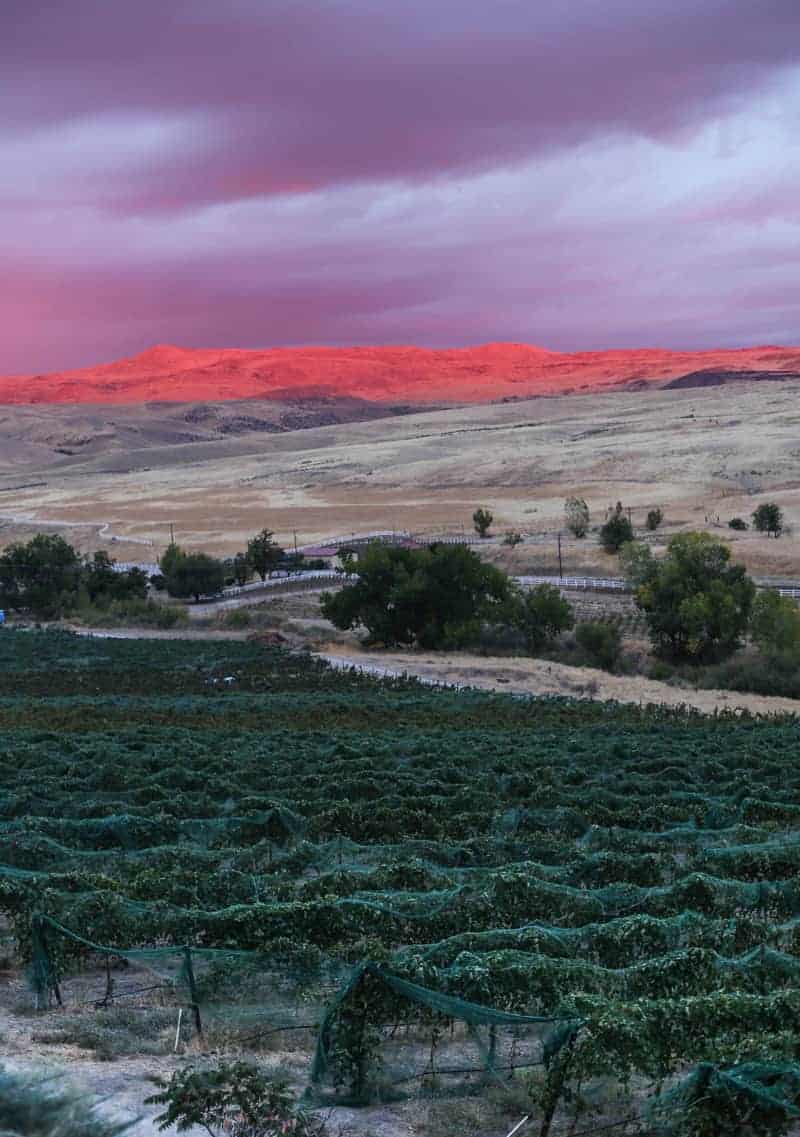 Idaho Wineries to Watch
In addition to Greg Koenig and the Cunninghams of 3 Horse Ranch there are several other key players in the region. A few of my highlights include Leslie Preston, owner and winemaker of Coiled.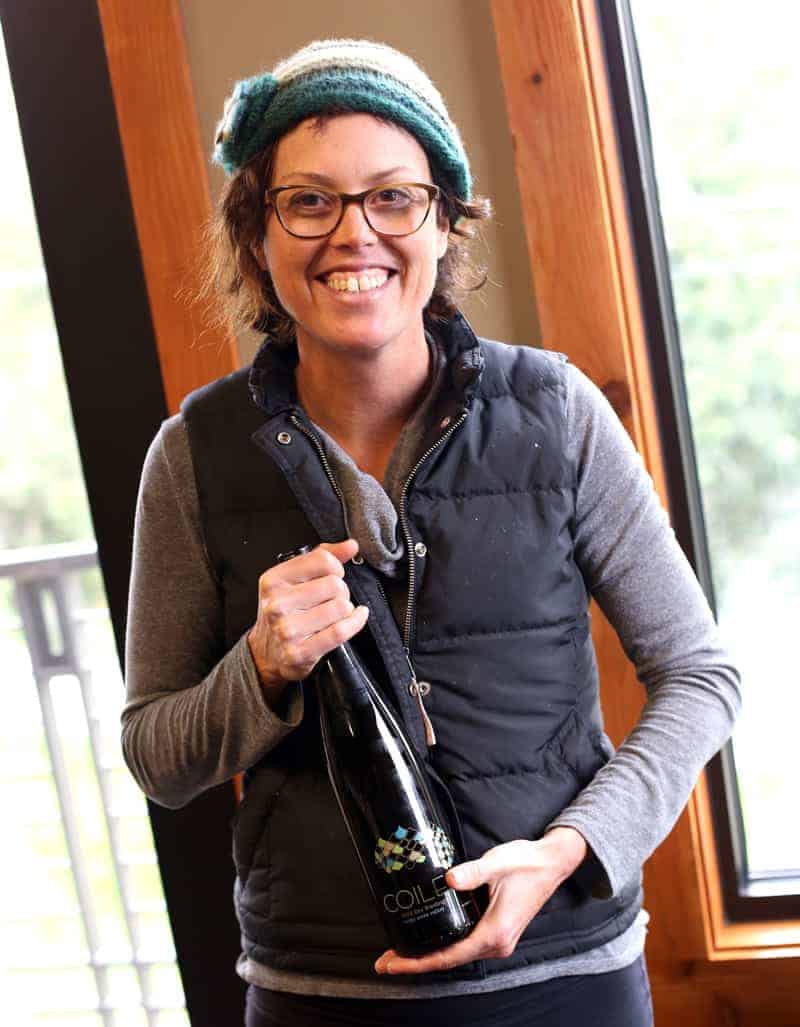 This Idaho native went to UC Davis to learn winemaking, then spent several years working at wineries in both Sonoma and Napa before returning home to start Coiled. Riesling is her passion and she's doing a great job at it! Leslie shares the same winemaking facility as the awesome folks at Telaya, where Earl and Carrie Sullivan​ are making some delicious wines in a cool setting (this facility is an urban winery just bordering Boise), and a great place to visit if you're in the city of Boise.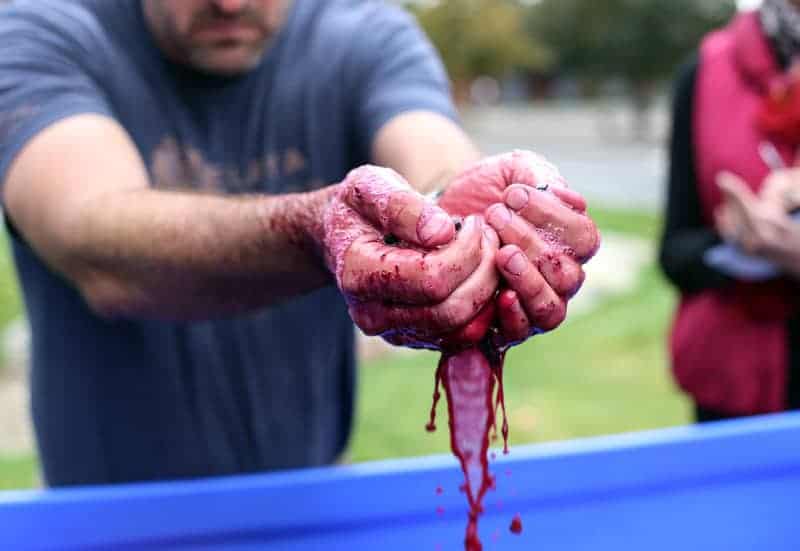 Just up the street from Telaya and Coiled is Cinder, owned by wife and husband team Melanie Krause and Joe Schnerr. This past fall marked Melanie's 16th harvest as a winemaker. Suffice to say the woman knows what she's doing, and her wines speak for themselves. I really enjoyed her Dry Viognier for its freshness and fruity style. I also bought some of their spicy and balanced Tempranillo to take home.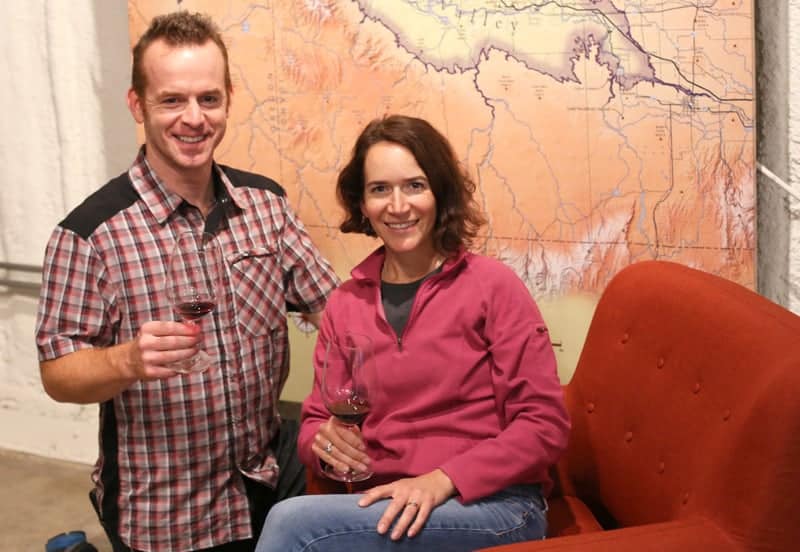 Melanie and Leslie were two of several woman winemakers we encountered over the course of the week. When asked about the influx of women coming to the state to make wine Melanie attributes it to, "The many talented women who are willing to take a risk and take a chance on Idaho wines."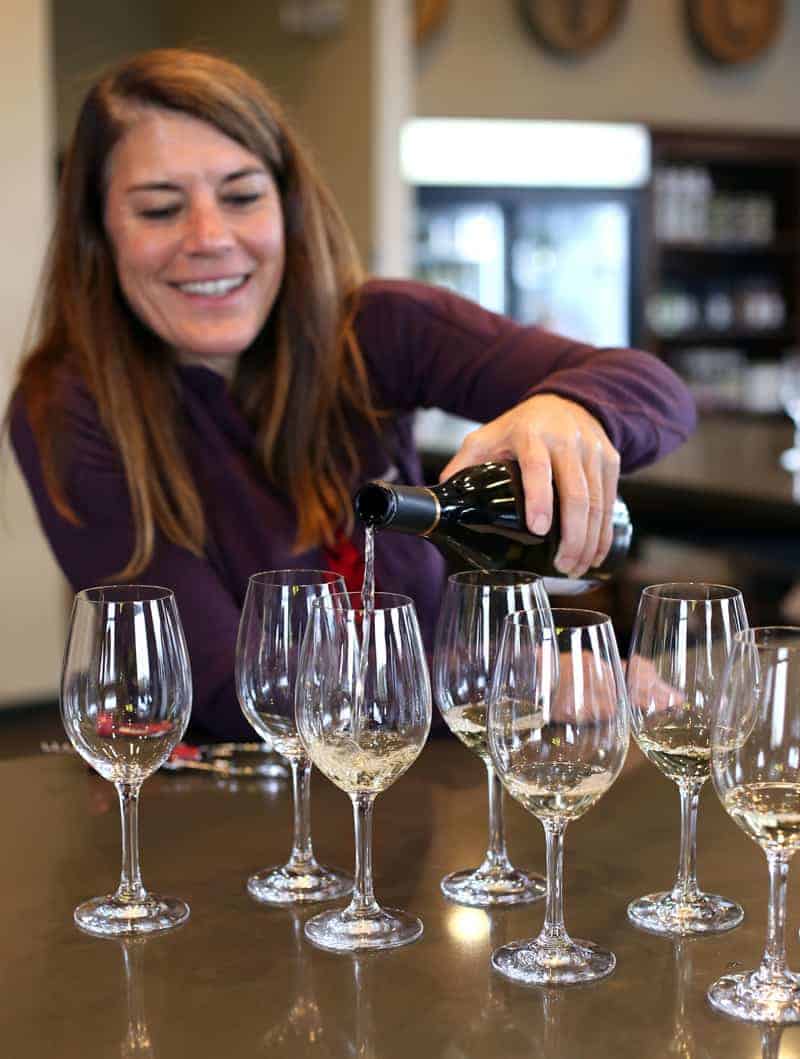 Melanie also believes it has a lot to do with the lifestyle there. From the outdoor scene to the diverse food that is vibrant and growing, add to that plenty of quiet wide-open space it is basically a great place to live!
The Food Scene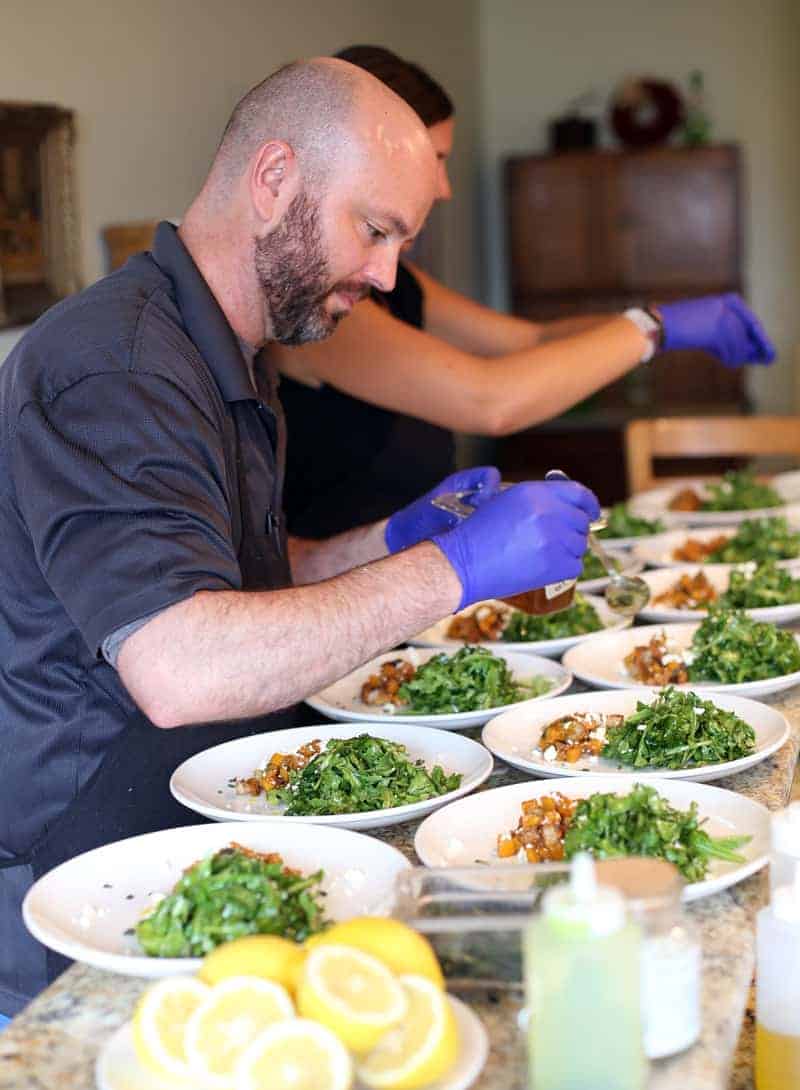 Speaking of food and lifestyle, I would be remiss not to mention the awesome food scene in Boise. Downtown Boise is filled with a mix of both familiar restaurant names and locally owned restaurants with regionally sourced ingredients. Juniper restaurant was among my favorite spots. It had a hip ambiance and a seasonally inspired menu that was spot on with a wine list that was almost exclusively Idaho wines.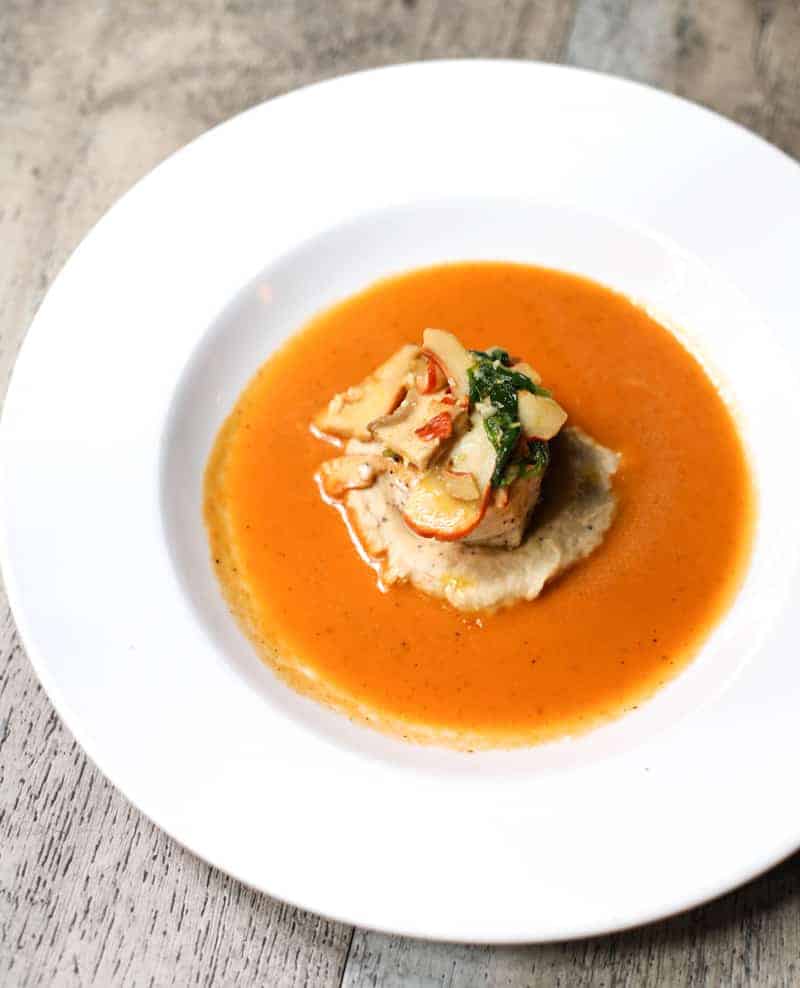 Even the hotel I stayed at (Hotel 43) had a great late night menu with a well curated wine list, fun cocktails, and live music.
And Boise. This is just a cool town to tour and walk around!
When you go, make sure to seek out Freak Alley downtown — the largest mural gallery in the Northwest. Rotating local artists display their graffiti art in this jaw dropping alley.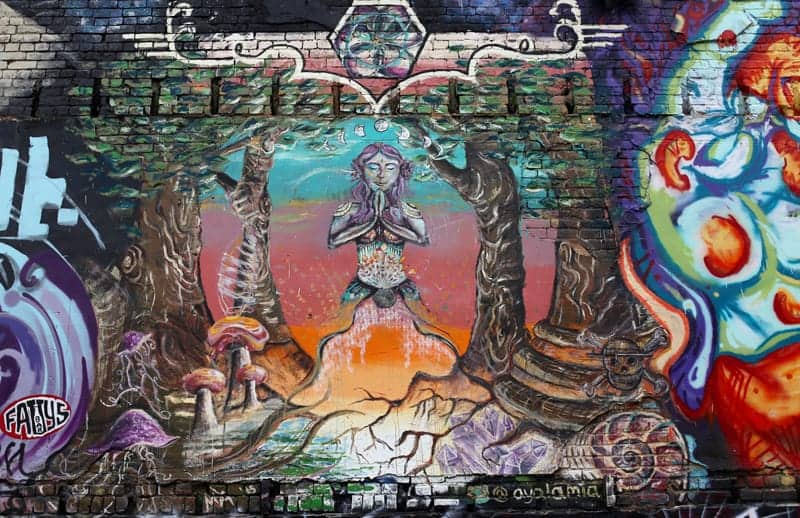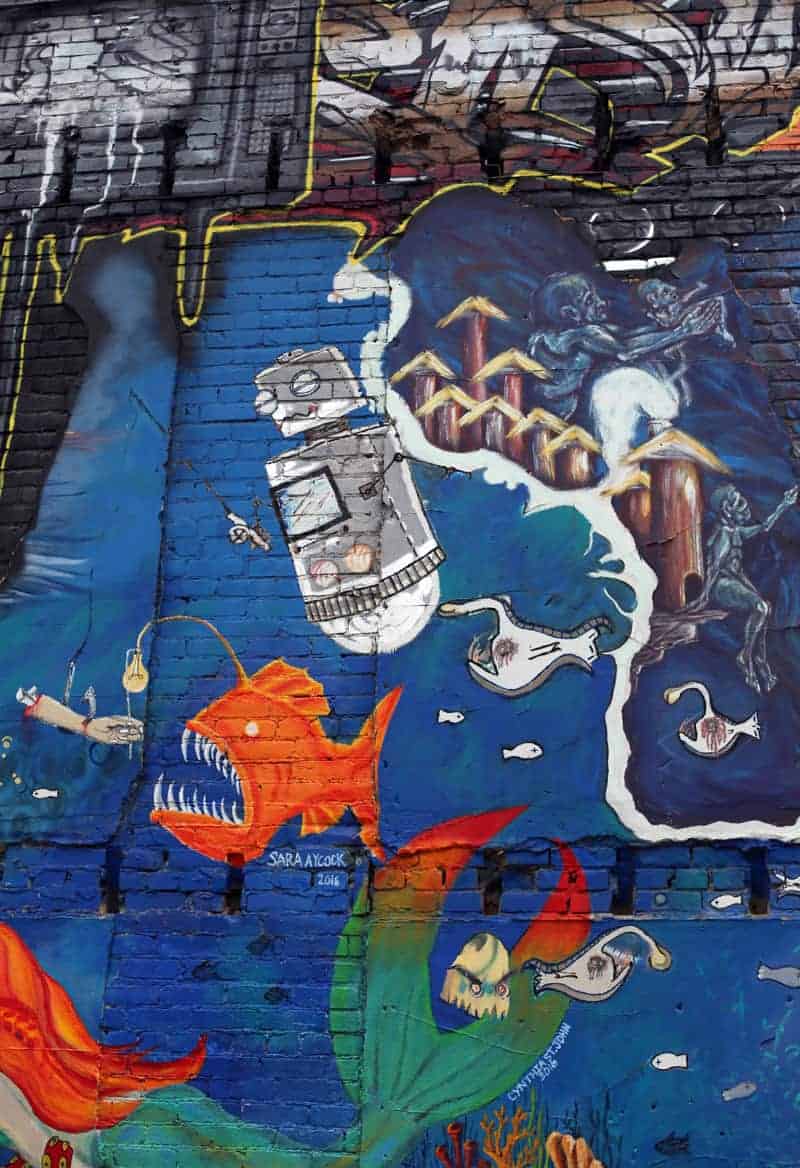 The Potential
Idaho wine is growing.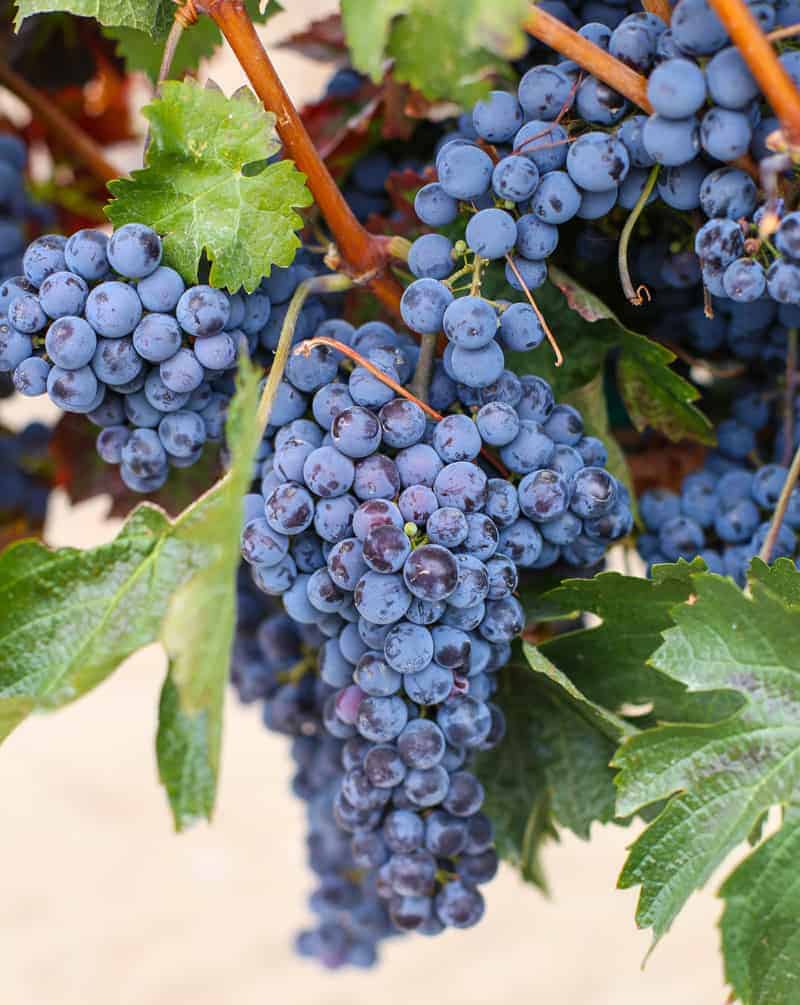 There were 11 wineries in 2001, 34 wineries in 2007, and 50 in 2016. The potential is there. It will be a combination of talent, interest, experimentation, and time that will determine next wave of Idaho wines and see what the future has in store. Or, as Gregg Alger, from Houston Vineyards put it, "Farming is an industry of optimism. You have to be able to flow with the ups and downs." I'm sure there will be many ups and downs to come, but it will be an exciting ride.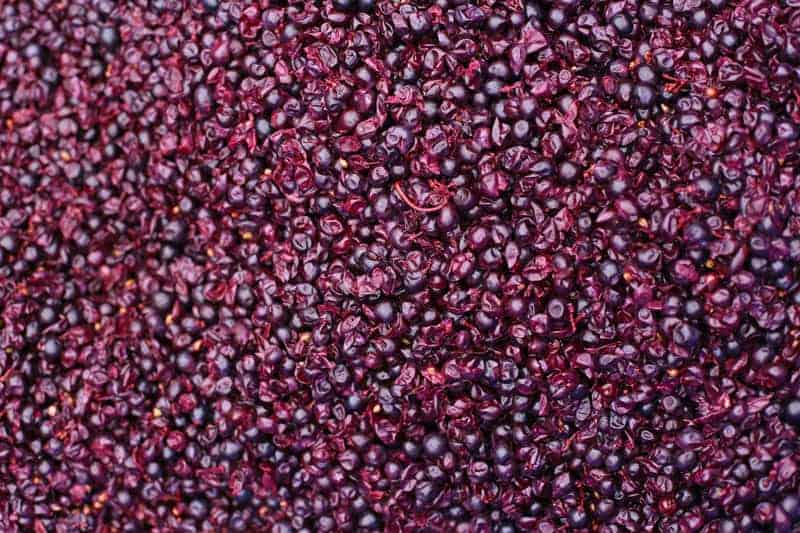 ---
For more wine content, start here. For more about my travel policy, start here.