I have some exciting news to share. I've been published in Wine Enthusiast Magazine!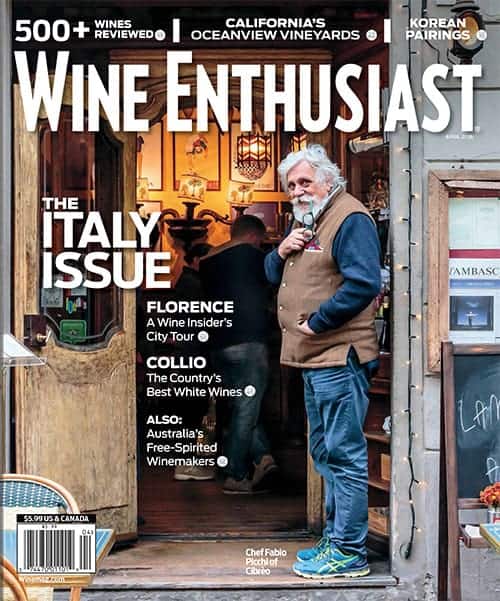 My piece, which can be found in the "Last Drop" section of the print magazine and online, is about a topic I'm all too familiar with — Traveling to wine country with my 5-year old twin boys.
Now, without giving too much away (stop what you're doing and read the full story!), I will share this:
One of the best (and probably the only useful) words of advice I received when I was pregnant with twins (and I received A LOT of advice) was, "These kids are coming into YOUR lives, not the other way around."
"These kids are coming into YOUR lives, not the other way around."
I interpreted that to mean don't stop doing the things you love doing just because you're about to have kids.
Now that's much easier to say than it is to actually implement, but it has always been crucial advice for us to keep in the back of our minds as we experience the challenges of parenting. We never want to lose track of who we were, and who we still are.
One of the things we loved doing the most BC (before children) was visiting new wineries. That's a difficult thing to do with small children, especially when many people believe that wineries aren't a place for kids.
In the article I wrote for the April 2016 print issue of Wine Enthusiast, which is on the shelves now (OMG!!!), I share what it's been like trying to navigate doing the things we love with our twins in tow.
Here's a sneak preview of the article…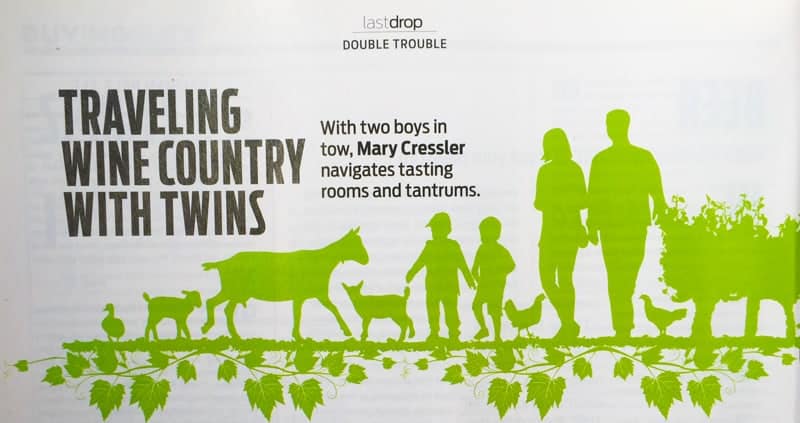 I absolutely LOVE this graphic they did of our family visiting a vineyard/biodynamic farm.
Spoiler alert: I reveal the good, the bad, and the ugly of traveling to wine country with kids!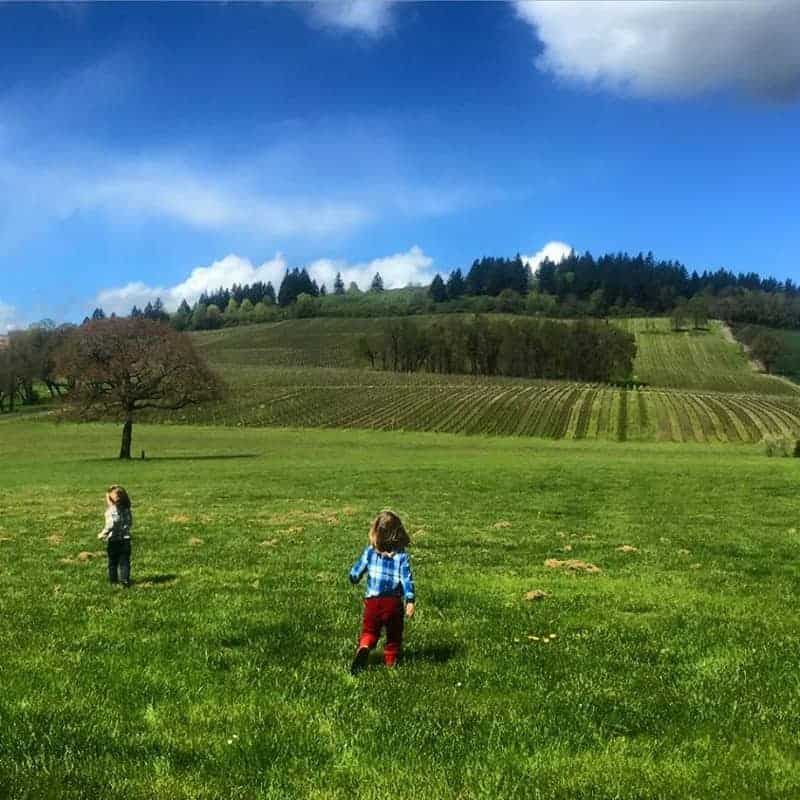 Is it all just happy children frolicking in the vineyards? Find out!
(ps, my favorite place to actually frolic is at Stoller Family Estate vineyard, pictured above! Just look at all that space! It's a frolicking party waiting to happen… with never-ending bottles of rosé.)
I have so much more to say about this topic! It was nearly impossible for me to share my experiences in under 600 words, but I did my best. I do hope to continue the conversation here (as well as share many of the stories I wasn't able to include), after folks have had a chance to read the piece. You can find it on magazine shelves practically everywhere, or head over to the Wine Enthusiast website to read the digital version.
Until then…. Are there any parents out there? What has your experience been like since having kids? Are you still doing the things you loved doing before kids? Have you found new things to do as a family that you enjoy?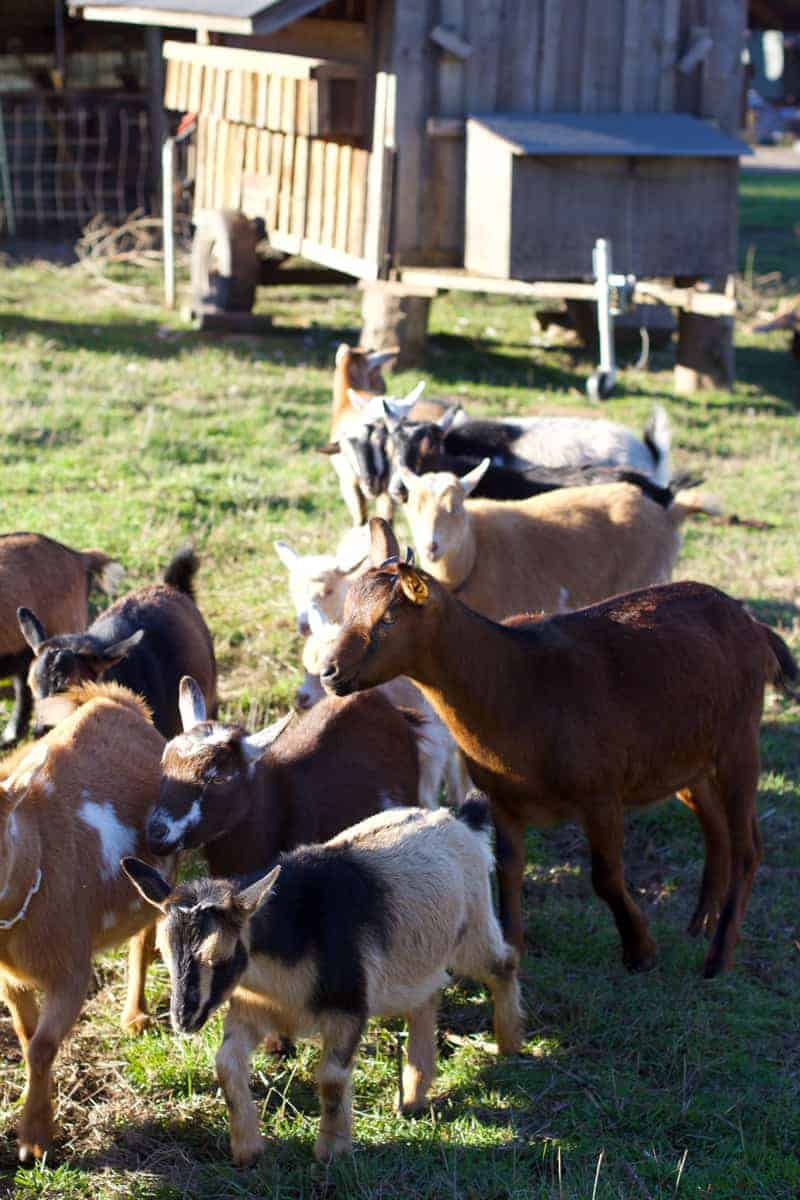 Farm animals from Soter Vineyards (mentioned in the article)
What do farm animals, and vineyards, and traveling with kids all have to do with each other?
(shhh, it's in the article)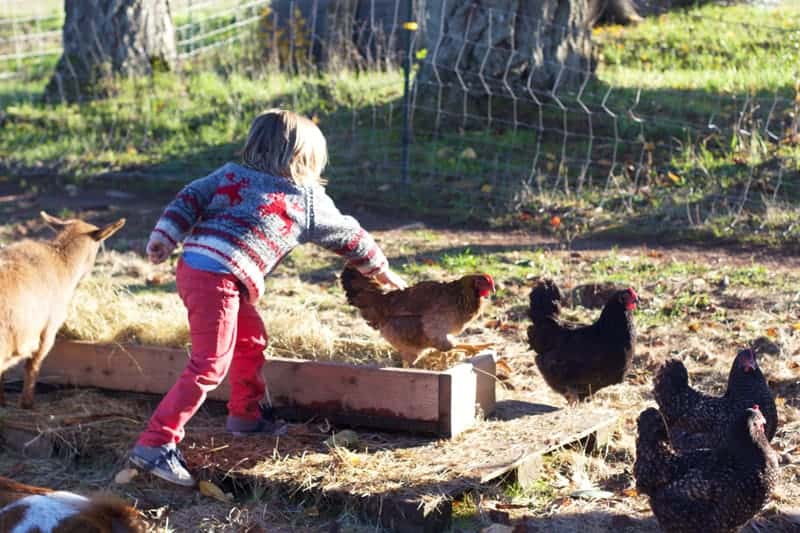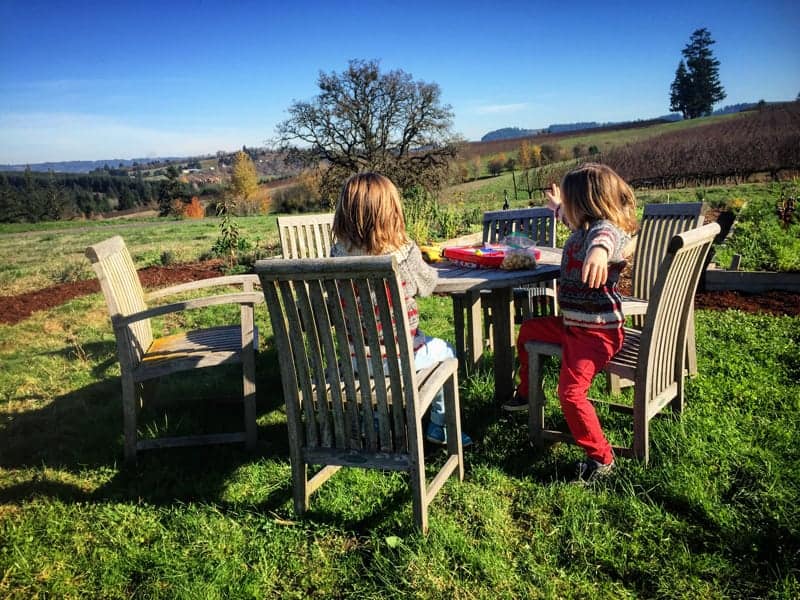 Just your good 'ol fashioned picnic at a vineyard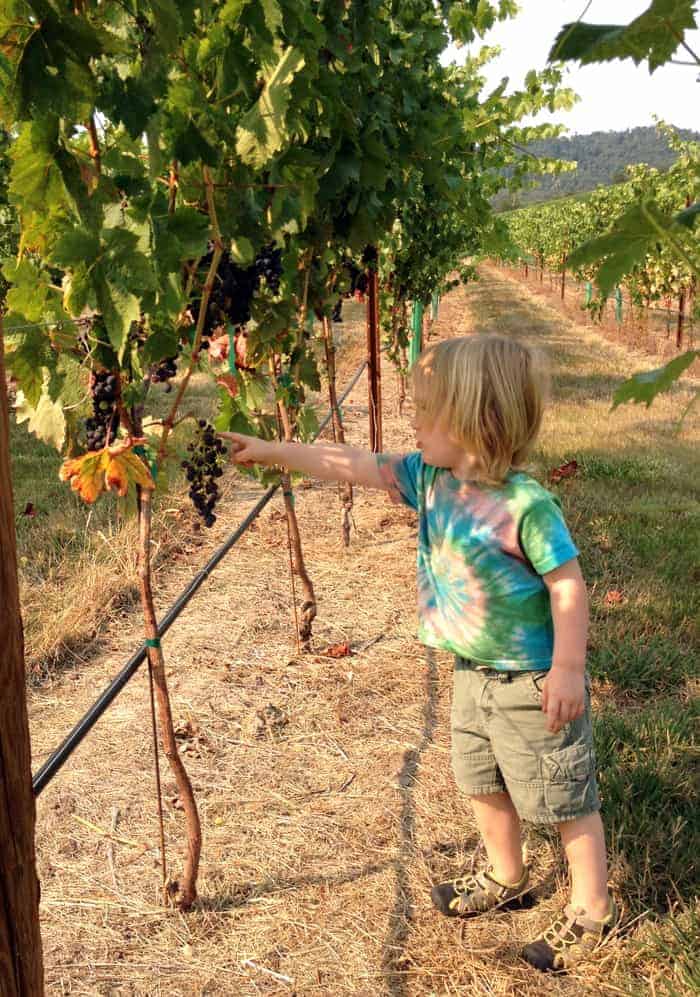 U-pick field or vineyard? Does he know the difference?
(pictured at Abacela Vineyard)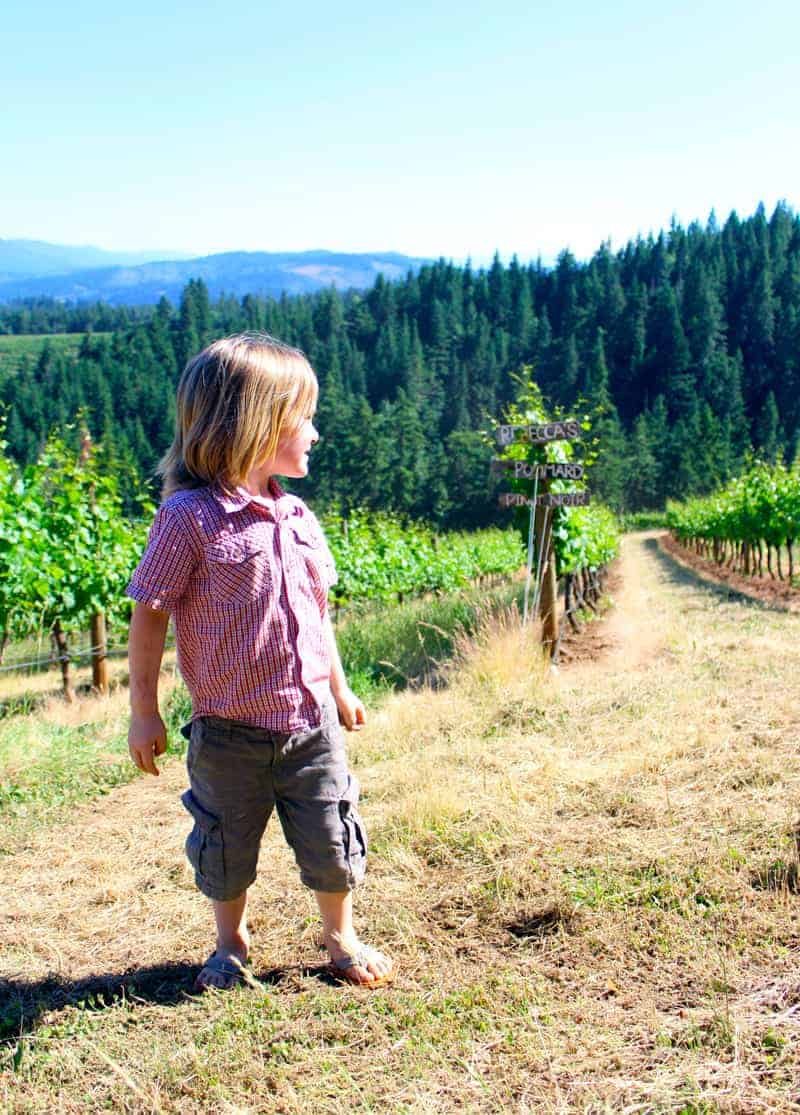 Future vineyard manager in training, or just enjoying a sunny day in the vineyard?
(pictured at Phelps Creek Vineyard)
I hope you enjoy the piece as much as I enjoyed writing it!
---