Looking for something exciting to do this fall but don't have time to plan your getaway? Walla Walla, Washington, is ready for you! They've planned your entire trip for you! No, I'm totally serious, they've created the ultimate insider's guide to the valley's best kept secrets and celebrated favorites. All you have to do is pick your tour.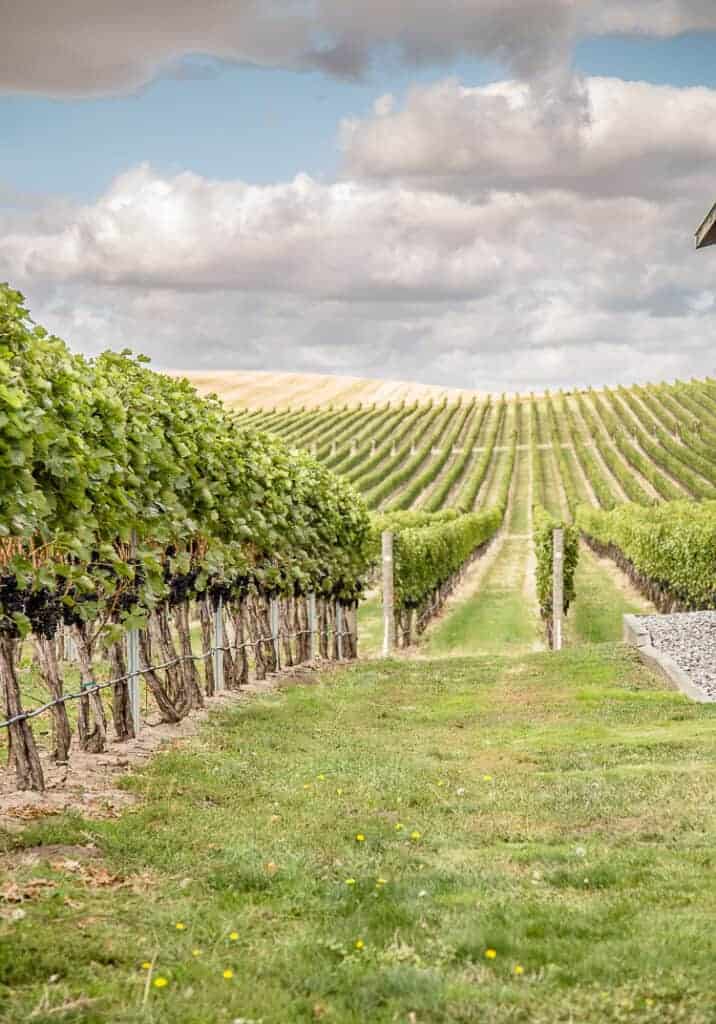 Ready to visit Walla Walla wine country? Read on…
Jump to:
Walla Walla, Washington
Walla Walla, Washington, is becoming one of my favorite wine destinations in the Pacific Northwest. It's only a 4-hour drive from Portland, or a super quick jaunt by plane, and is a wine-lovers destination for bold red wines and a growing list of great restaurants and eateries. You can find a little bit of everything here! Plus fall is the absolute best time to visit Walla Walla in my opinion because the weather is cooler (it can get HOT HOT HOT in the summertime), the evening air is crisp, and harvest season is in full swing, which means you might even get to witness grapes getting harvested, or crushed in the winery, or even get to get a glimpse of winemakers at work.
When visiting a new region I sometimes find it challenging to decide which wineries to visit, or which restaurants to eat at. Which is why I think what the Walla Walla Valley Wine Alliance has done is so brilliant.
Pro tip: Whenever visiting a new (or new-ish) wine region it's always a great idea to check out the regions tourism board or wine alliance website, or in this case if you were asking me about Walla Walla, I'd direct you to the Walla Walla Valley Wine Alliance website, which is full of information for visitors, including wineries to visit, places to stay, places to eat… you get the drift.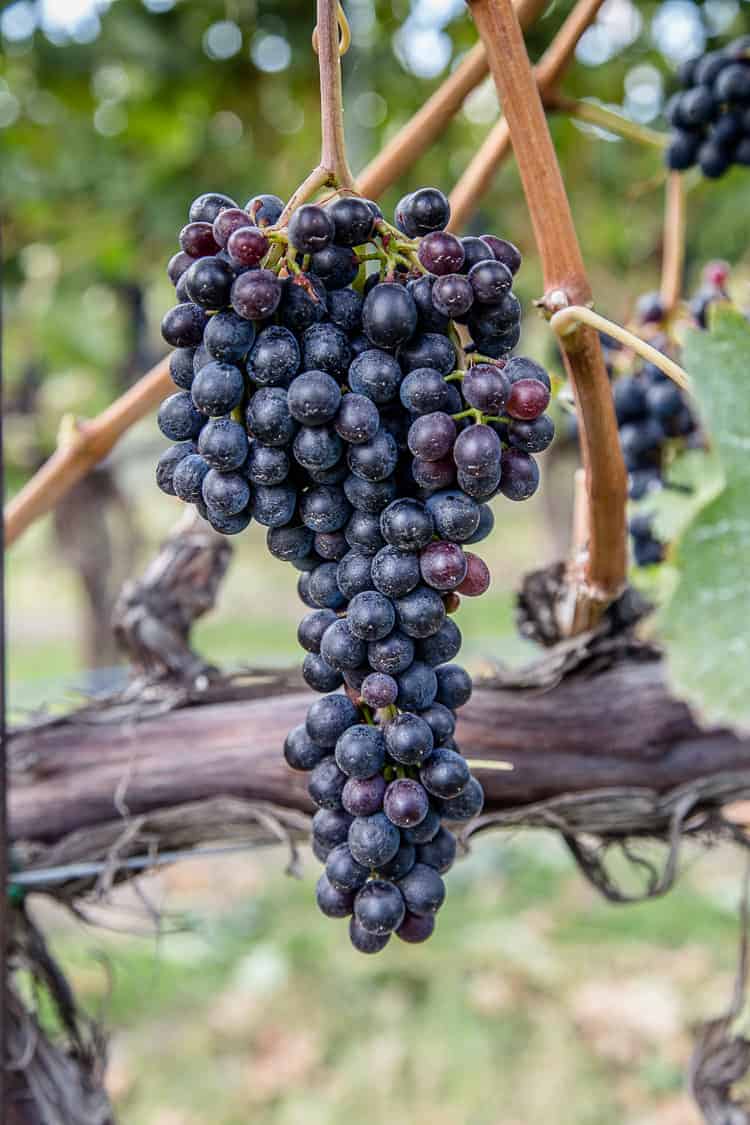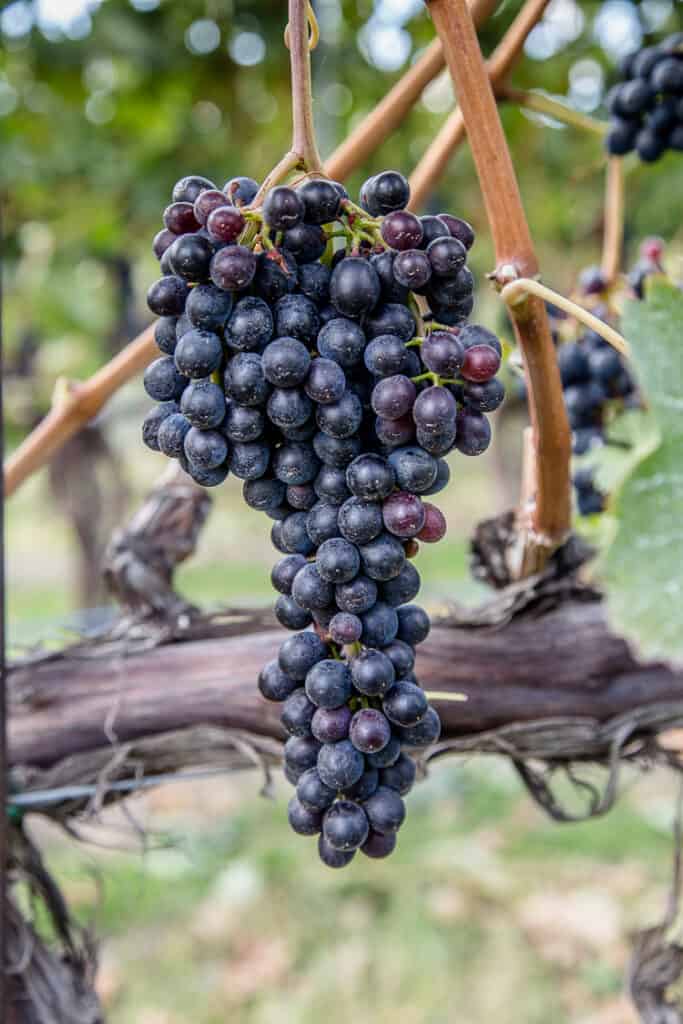 What is Wander Walla Walla?
The folks at the Walla Walla Valley Wine Alliance decided it would be fun to create custom travel itineraries created by their colleagues that know the region best, the locals. But not just any locals, I'm talking about the winemakers themselves.
Winemakers from throughout the region created full day itineraries — from favorite spots to eat breakfast, to where to shop, or do something scenic or outdoors, where to visit wineries, lunch spots, more wineries to visit in the afternoon, and where to get the best cocktails for happy hour before checking out some of the local favorite dinner spots — just for you!
They narrowed it down to 8 winemaker curated itineraries that you can download and use for your trip, including discounts on wine tasting. They've covered it all, and it's totally free to you (for the guides that is!).
The only caveat is that these custom itineraries are only available Thursday – Sunday from October 3rd through December 15, 2019.
Of course you can still visit Mon-Wed, and after Dec 15th, but some of the special events, tours, and discounts mentioned are only available during the specified dates, making it the perfect reason to visit this fall!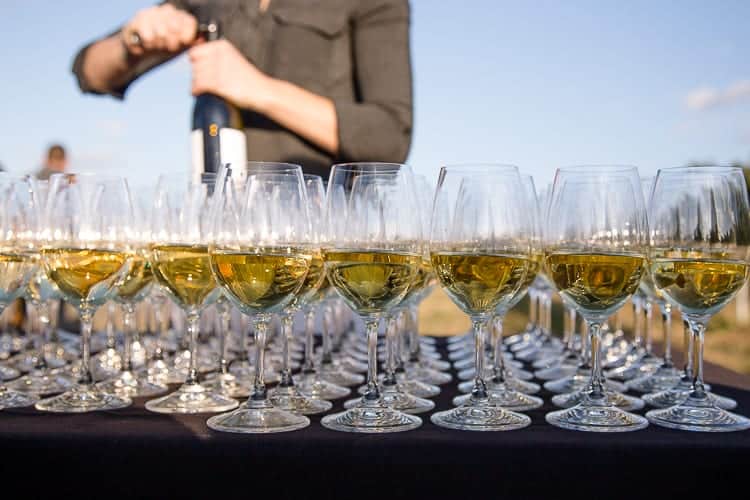 How to Participate in WWander
To participate, simply go to the WWander Website, select and download the itinerary of your choice, pick a weekend to visit and let the winemaker's recommendations be your guide. As a WWanderer, you receive access to the full itinerary and program perks, including special tasting fees and a 10% discount on a purchase of two or more bottles* upon check-in at the itinerary author's host winery. Registration is free, and the itinerary is a pay-as-you-go experience.
To give you a brief sneak peek into one of these itineraries, here is a partial itinerary of one of my favorite wineries I visited, Kontos.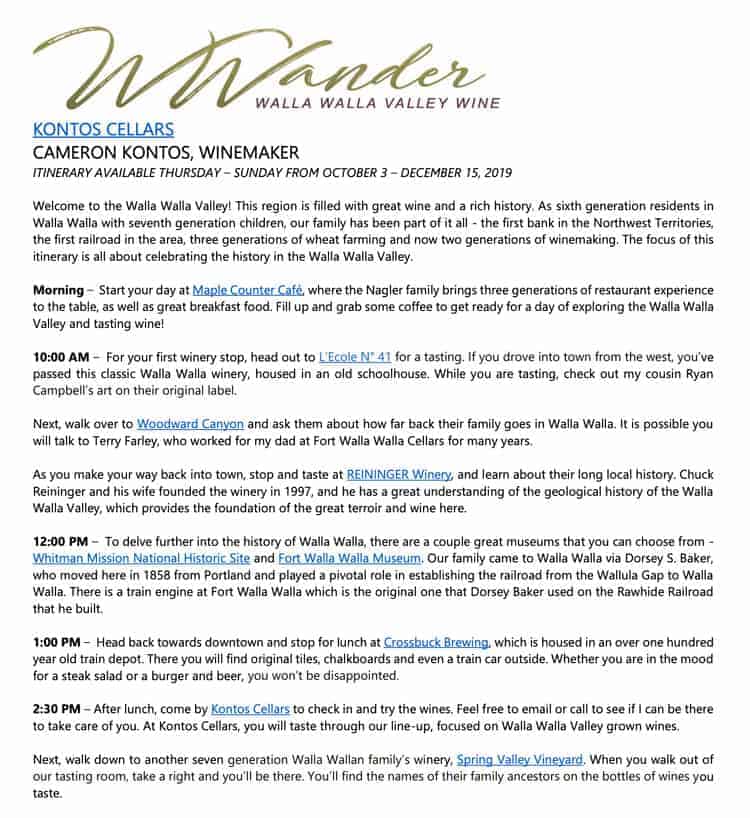 And below are a few of my recommendations from my own Wander tour earlier this fall.
Where to Eat in Walla Walla
Bacon & Eggs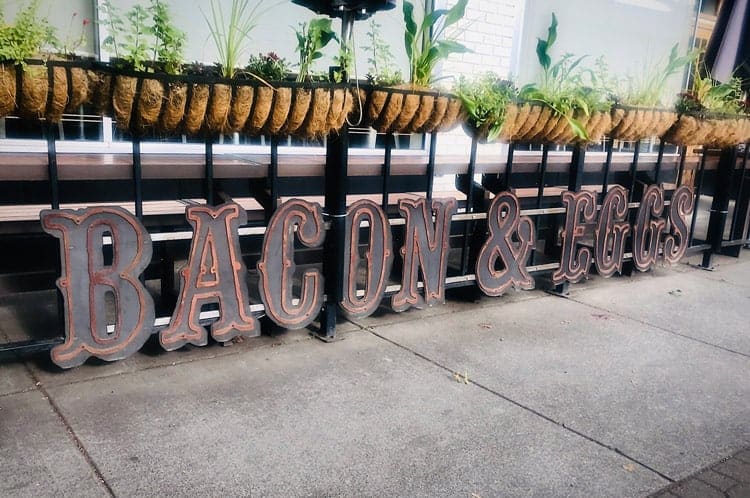 This locavore hotspot has a diverse menu from the classics (like a variety of tempting Eggs Benedict options), Migas, to Tofu Stir Fry. You've also gotta check out their breakfast beverages, like The Morning Paper breakfast cocktail!
Andre's Kitchen
No stop to Walla Walla would be complete without a trip to Andre's! Located in a convenient store walking distance to town (no I'm not kidding, INSIDE a convenient store), he has some of the best BBQ in town. But they don't stop at incredible BBQ, they've got some other tasty treats like Gyros (the locals swear by them), and noodle bowls, and fish n' chips.
For lunch I can't resist the VooDoo Fries and the Premium Tacos (I get one of each!), and for breakfast check out the Smoked Brisket Hash. Or if you're lucky enough to be there on a Sunday make sure to try the Beignets (they only make them on Sundays).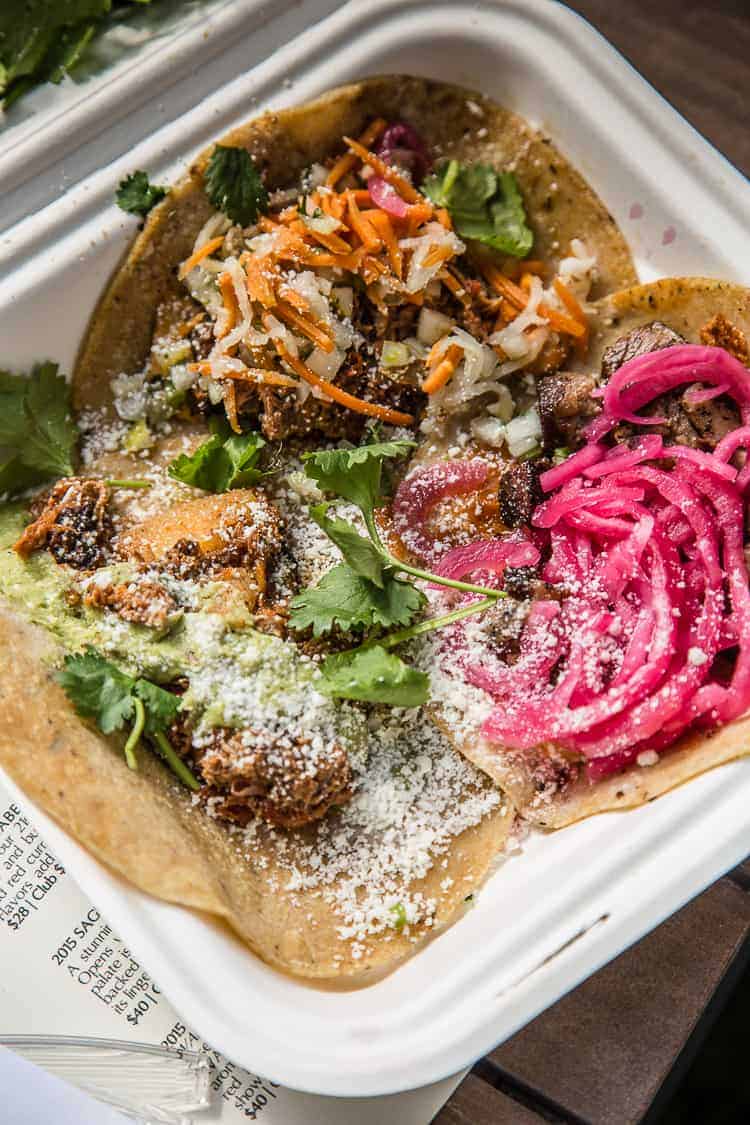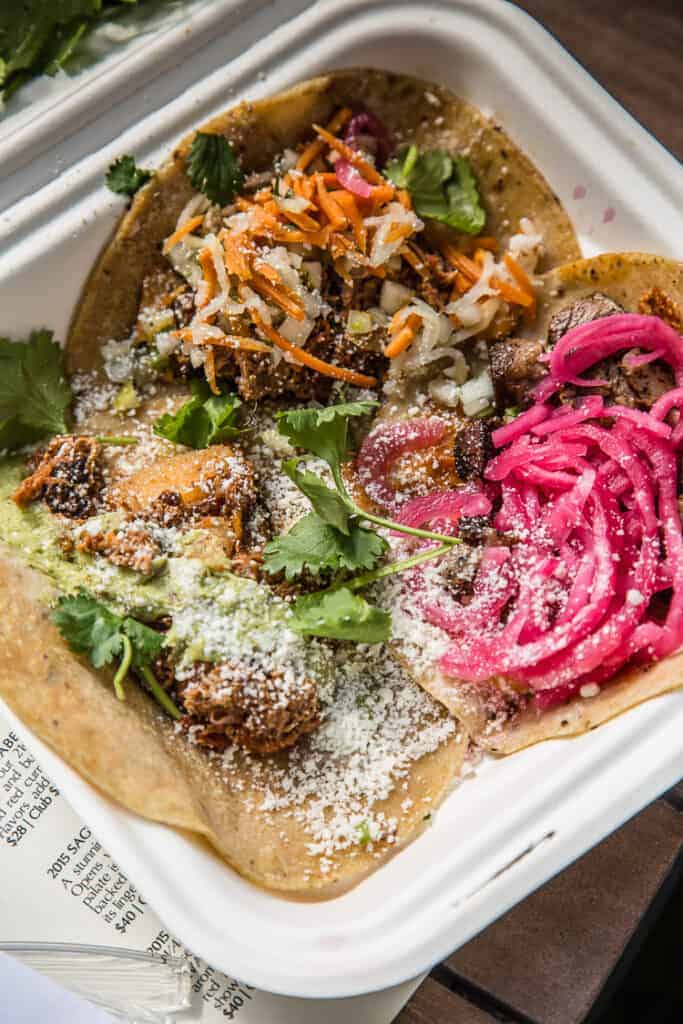 This is a must stop for breakfast AND lunch! Don't miss it.
Brasserie Four
Another Walla Walla staple, you'll find French style cuisine in a laid back atmosphere. I can't resist frites, and they've got multiple options (I'm talking Steak Frites, Poulet Frites, and Moules Frites). I was tempted to get the Croque Madame or the French Onion Soup on my last visit but the Moules Frites always win me over. But make sure you also check out their specials of the day, as they rotate based on what's fresh that day.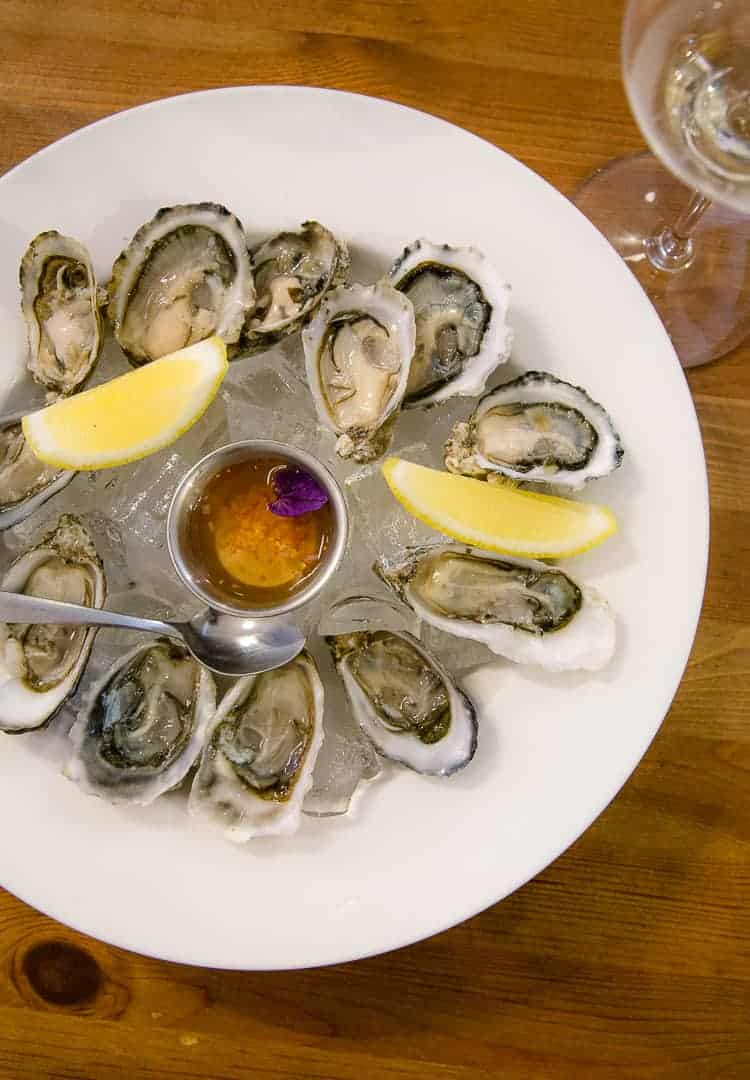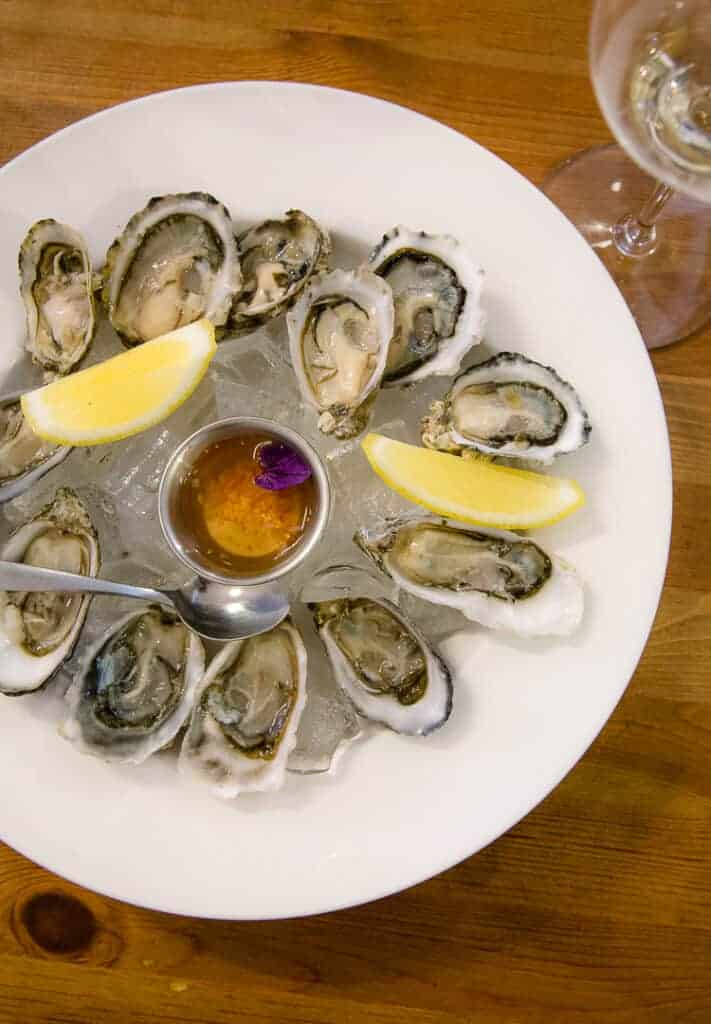 Passatempo Taverna
If you have a craving for incredible handmade pasta, this is a must stop! I wanted to order everything on the menu here. The locals recommended the burrata and it did not disappoint! All of the pastas were fresh, homemade, and delicious, from the Gnocchi, to the Bucatini, or the Spaghetti, it's all so so good!
Wineries to Visit During Wander Walla Walla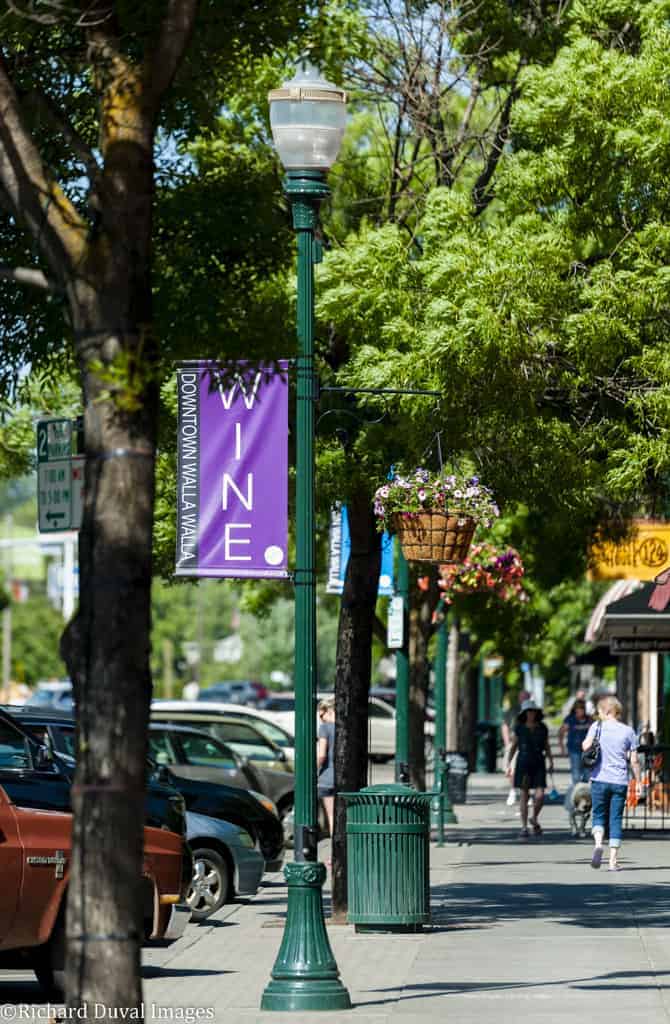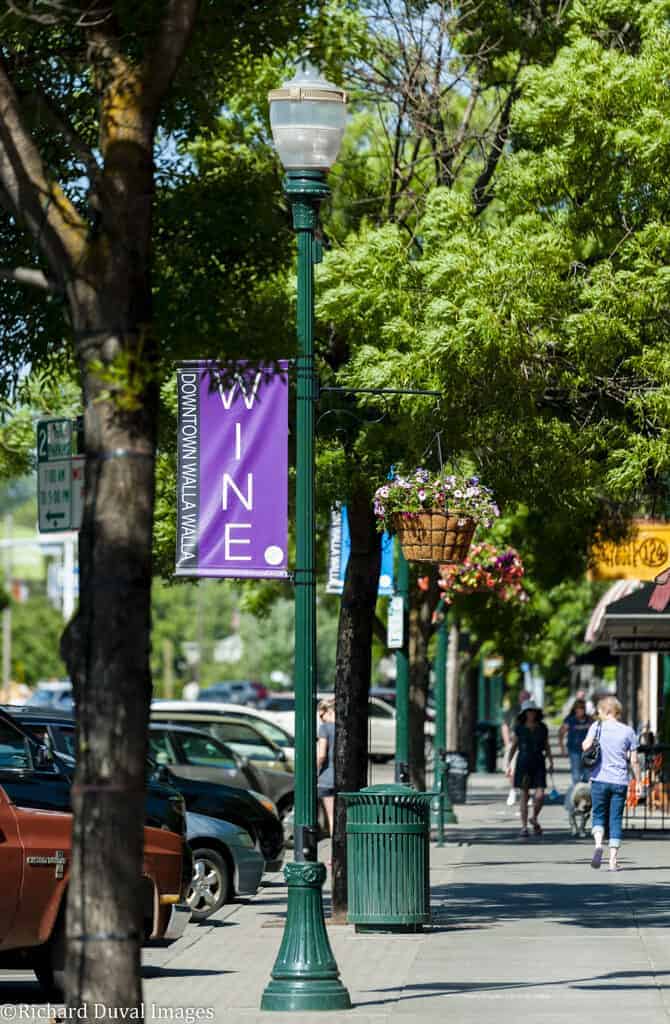 Kontos Cellars
This was one of the highlights of my previous trip. Taste the incredible lineup from sixth generation Walla Walla resident, Cameron Kontos, in this downtown tasting room. Cameron is a wealth of knowledge on the history of Walla Walla. He should be, as his family has been living there for generations! His stories of growing up there are as interesting as his delicious wines. Rarely do I visit a winery and love all the wines. After leaving I was ready to join the wine club. I held back (for now anyways), but I didn't leave empty handed. I bought myself some of his Gossamer White (I paired this with our Wild Mushroom Soup recipe), Syrah, and Malbec. Don't miss this stop!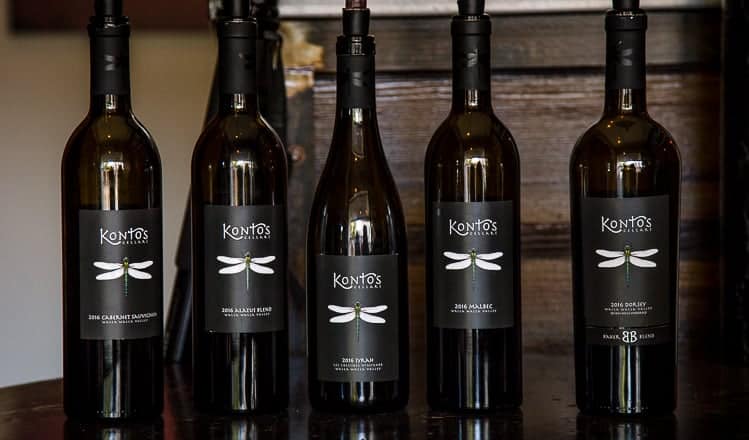 Tertulia Cellars
Not only will you get some tasty wines here (the Tempranillo Rosé was super refreshing, but the Syrah, GSM, and the Carménere, are pretty darn delicious), but if you're there during WWander you might even get to play some pétanque with winemaker and pétanque enthusiast, Ryan Raber. If you get a chance to taste wines with tasting room manager, Kristine Bono, you're in for a treat! Her lively and friendly personality is infectious, and she is also a wealth of knowledge on the region and its wines.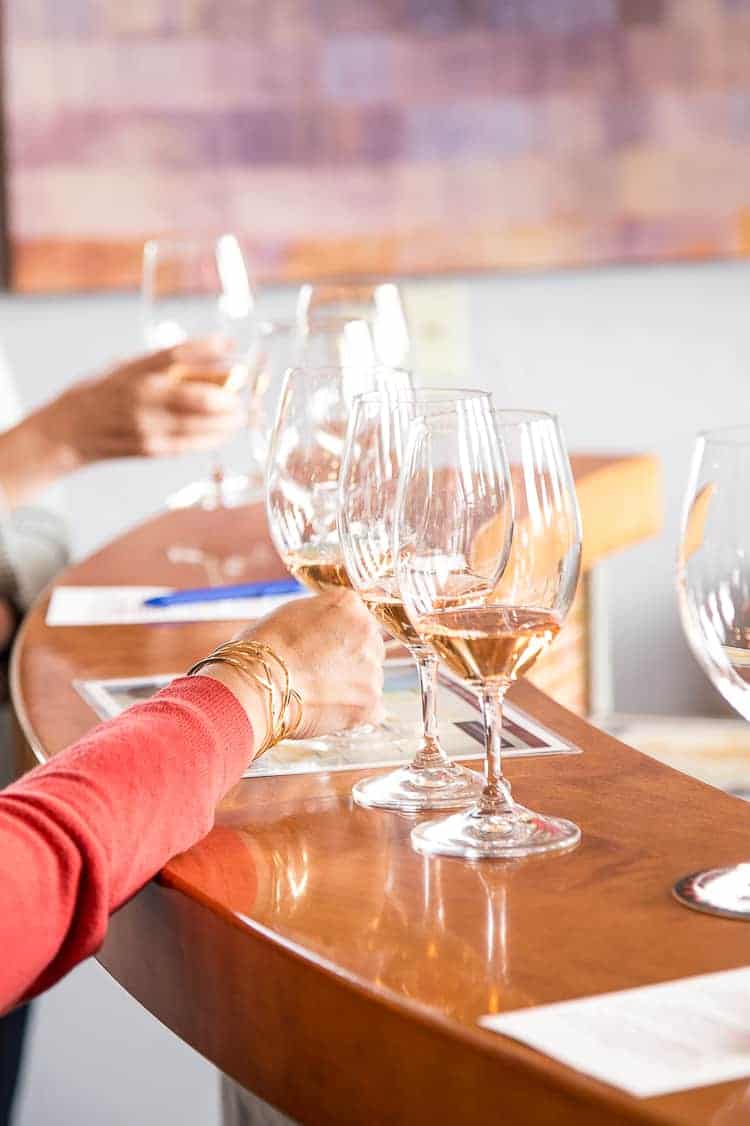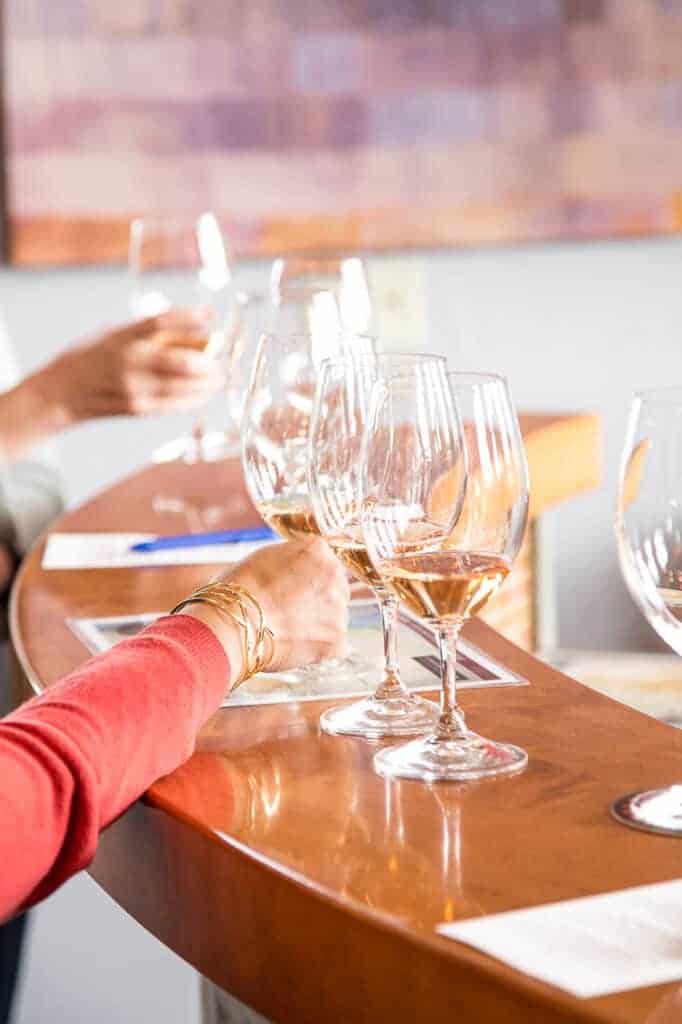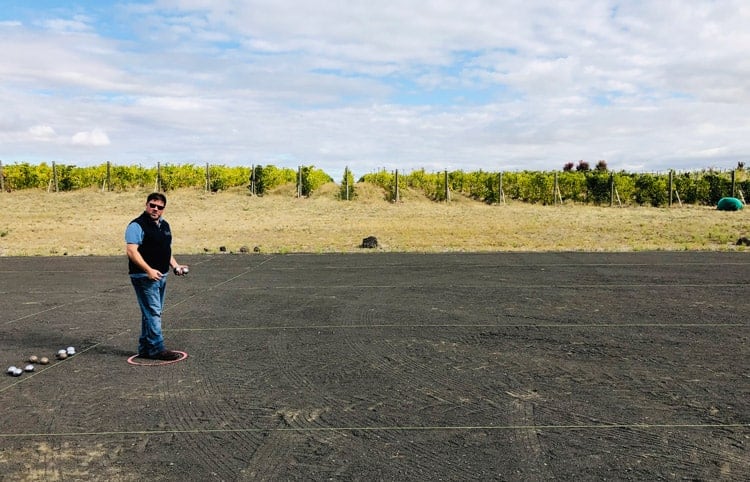 Foundry Vineyards
Enjoy a gallery and tasting room run by sister and brother team, Lisa & Jay Anderson. Check out their Pét Nat sparkling wine project, while perusing their boutique and gallery.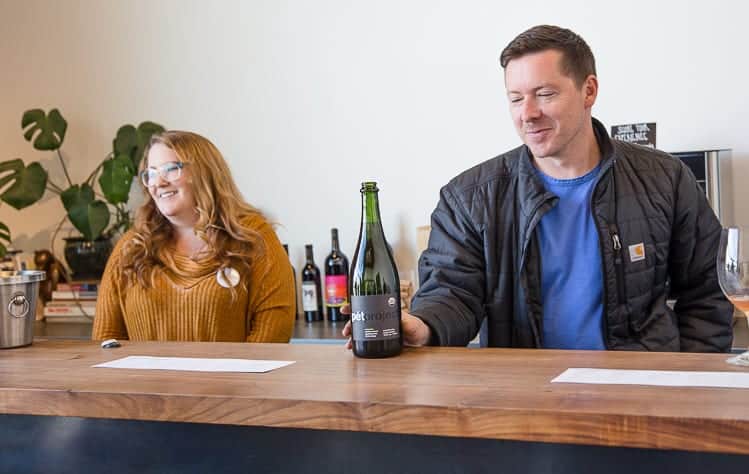 *Bonus: Foundry also hosts a lovely yoga glass on Saturday mornings at 9:30 for only $10! Start the day with some cleansing yoga, then stay for a wine tasting afterwards.
DAMA Wines
Located in downtown Walla Walla and run by the lovely Mary Derby, this is a gem that you can't miss. If you ask Derby what they do, she'd say, "We create alluring, approachable, and 'dangerously beautiful' wines." And I would not disagree! Do yourself a favor and visit their tasting room to learn about Derby's incredible story of passion and endurance. And don't miss her Cabernet Sauvignon!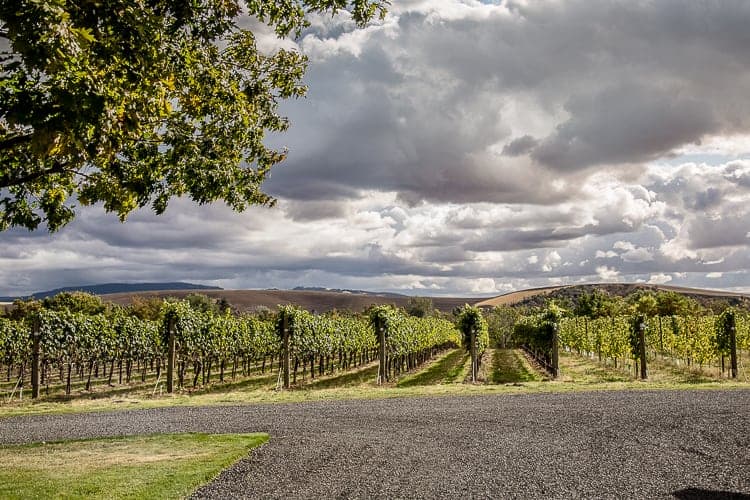 More Favorite Walla Walla Wineries
A few others from previous trips, that I highly recommend!
And so many more!
Just the Beginning
This was just scratching the surface of what you can expect from your fall visit to Walla Walla. With over 120 wineries in the valley, dozens of satisfying food options, and loads of activities, there is truly something for everyone!
Get Your Wander Walla Walla Itineraries Here
---
Disclosure: I was recently a part of a press trip with the Walla Walla Valley Wine Alliance to help get the word out about Wander Walla Walla, but all opinions, recommendations, and photos (unless otherwise noted) are my own. I visit Walla Walla frequently on my own, and have visited a number of these eateries and wineries in the past and love them all!