You just bought a grill and you are ready to get started! This guide for grilling tools is a great resource for the must have items that will elevate your cooking experience from day one.
When looking at grilled recipes or smoked recipes across our website, or any for that matter and the common theme will include that a few core investments after your grill or smoker will go a long way in improving your cooking experience. These grilling tools are some of our favorites after 10+ years of cooking.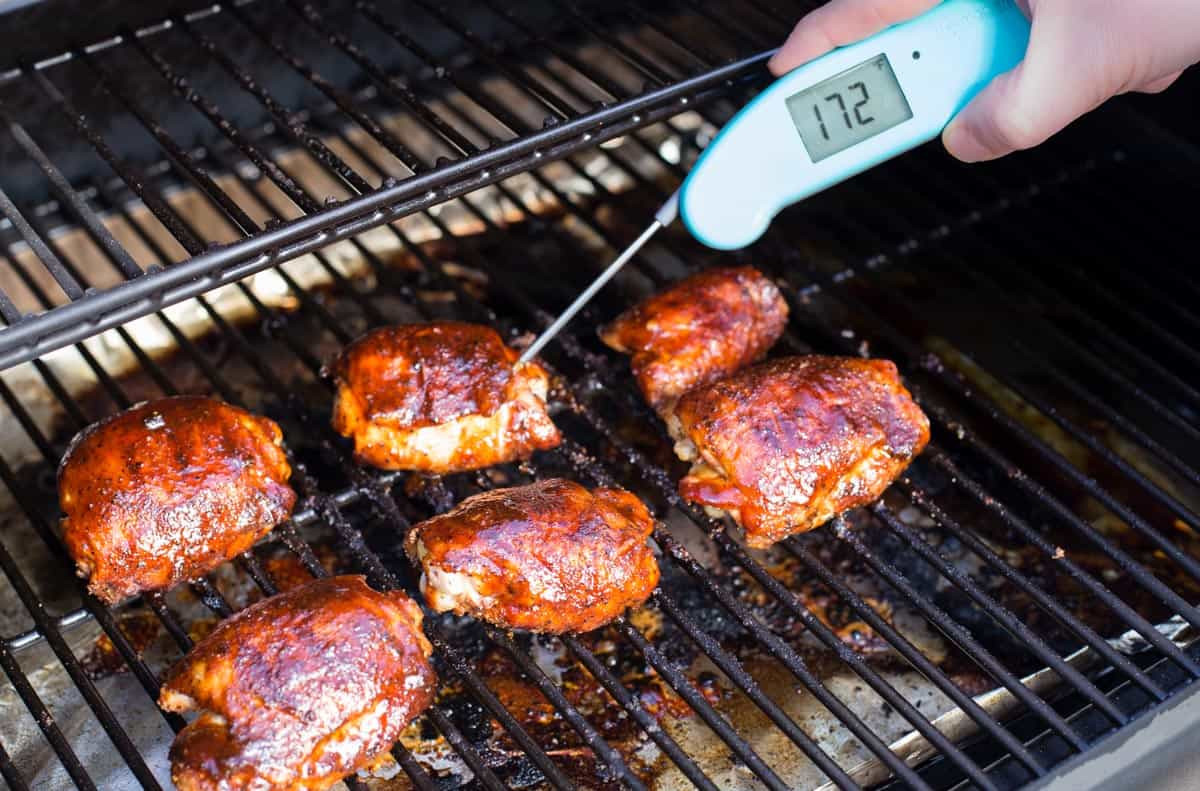 This post may contain affiliate links. This means if you click on the link, we may receive a small commission if you purchase through the link. We partner with brands we know and love and use and it helps keep the blog going!
Preparation
When prepping for any cook, there are a few items that really make the process more organized and more efficient. Here are a few of our favorites: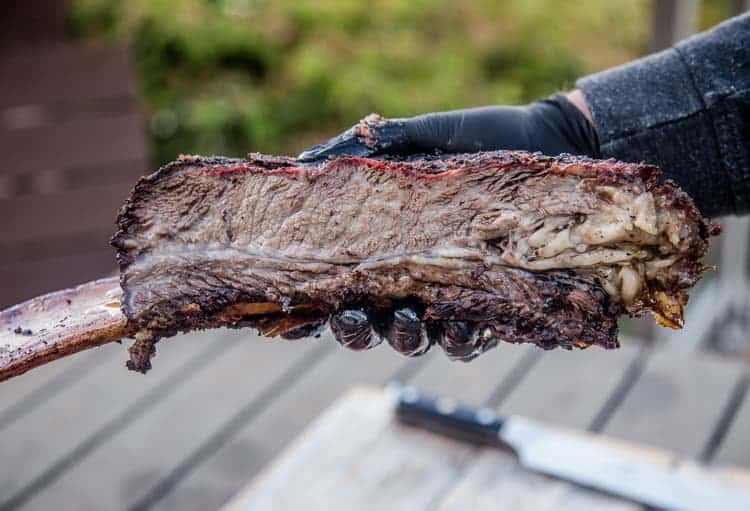 Charcoal
Do not underestimate the importance of good charcoal, as charcoal is an ingredient and imparts flavor as well as heat.
We use lump charcoal. It burns cleaner than briquettes, which means less ash, and we find that it imparts a pleasant flavor. We love Jealous Devil, Fogo, and Big Green Egg (Available at ACE Hardware).
Grilling Must Haves
When cooking hot and fast, or at temperatures over 350 degrees Fahrenheit the two primary grilling tools are long tongs and an instant read thermometer.
Tongs – Not all tongs are created equal. And even before you run out and get a set of tongs understand that with any grill set up, the key with tongs is to allow you precision in moving the meat, and not burning your arms and hands at the same time. So we get specific that long tongs are the best option if you have one tool other than a thermometer. You can flip steaks, burgers, and handle large roasts.
High Heat Gloves – When grabbing a hot cast iron pan with melted cheese, or moving the grates to add wood or charcoal, a great tool is a pair of gloves that can handle temperatures over 800 degrees F.
Skewers – Metal skewers are great because you will use them over and over versus wooden ones. Go for both short and long skewers. Short skewers are great for typical kabobs, and the long skewers are great for things like Picanha Steak.
Managing Temperature
Cook to temperature, not time. This is the most important factor that you will learn as you cook outside. Weather variations, different grades of meat, even the temperature fluctuations will change every cook. Even with the same steak cut. Having a high quality instant read thermometer is the second purchase to make after tongs. And we have used MANY if not all of the popular products and the most comprehensive temperature management tools come from our friends at Thermoworks. The main reason is the quality put into their product and the customer service.
Thermoworks MK4 Thermapen – We have used this product for over 10 years and is a preferred product for most chef's in the industry. It is a workhorse and takes temperature in less than a second and is super accurate. The Thermoworks MK4 Thermapen is the best instant read thermometer in the market. We also combine the use of this with our slow smoking tools as well.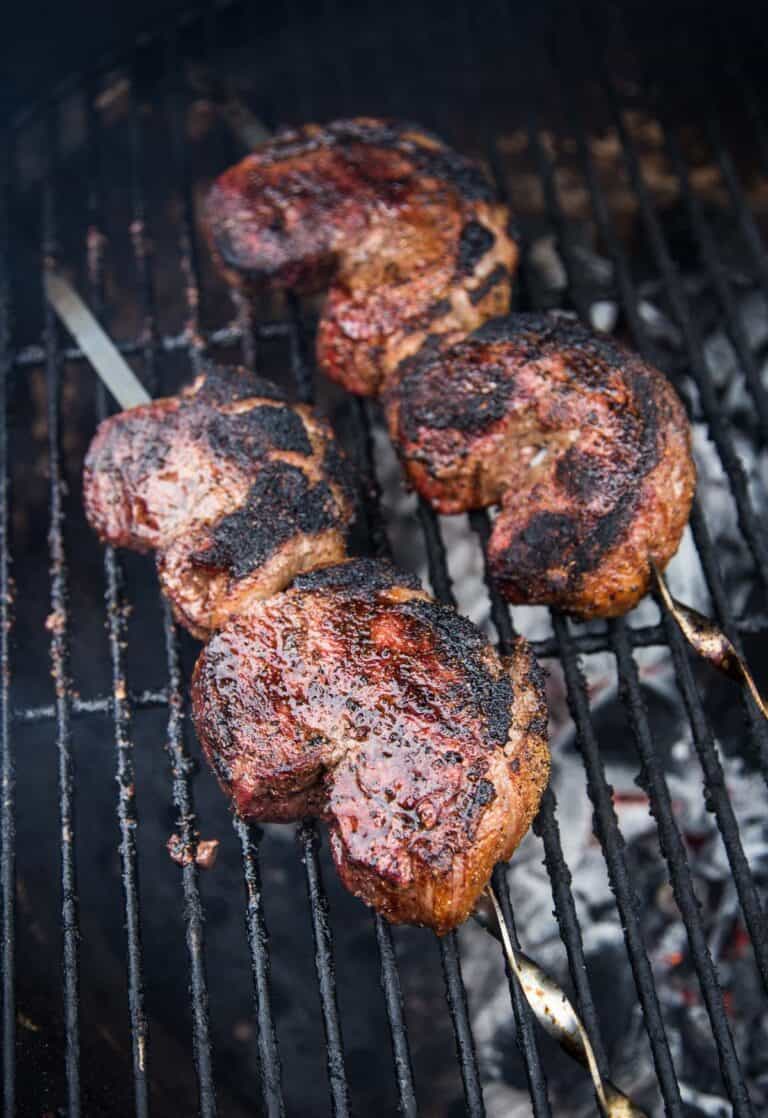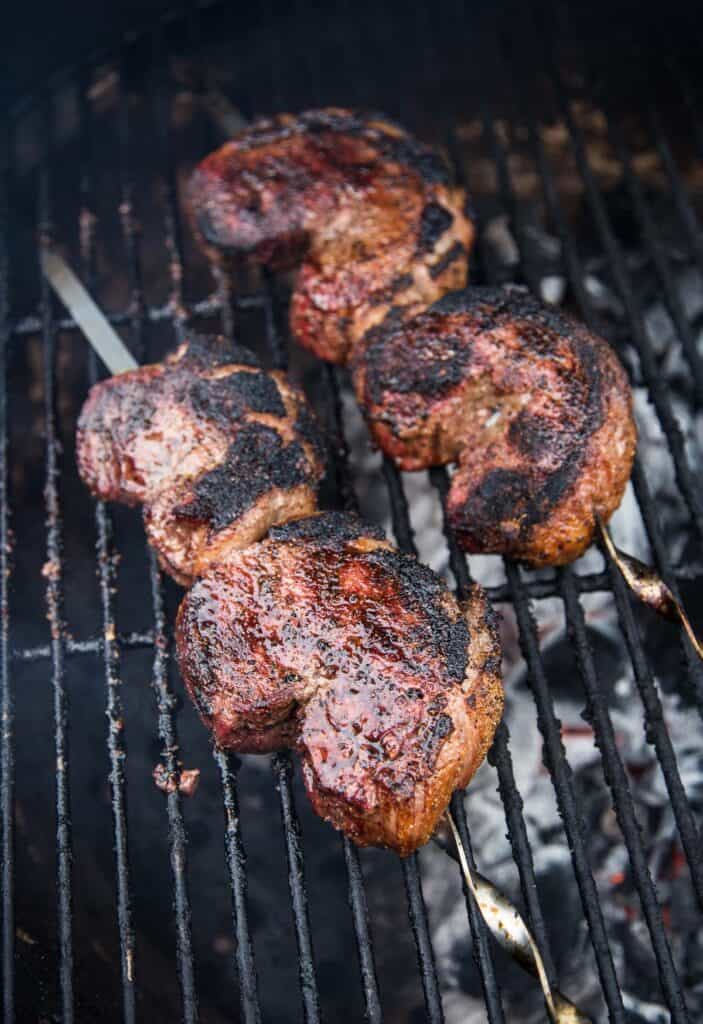 Grilling Hot and Fast Tools
Veggie Basket – If you have any desire to make grilled green beans or any vegetables that can fall through grill grates you want a good quality veggie basket.
Fish Spatula – Having a good and thin fish spatula is important. It needs to both bend and be firm enough to lift delicate fish and scallops from the grill grates.
Cedar Planks – Our grilled cedar plank salmon is one of our most popular recipes. And you need good food safe planks.
Grill Brushes for Cleaning
Cleaning your grill is just as important as cooking on it. Avoid anything with steel or metal bristles.
Grill Rescue – The grill rescue uses a replaceable head and just needs a little water and a warm grill. We use this every time to wrap up grilling and it's worth the investment.
Earth Stone Grill Cleaning Block – This pack includes a handle and a food safe block that is eco friendly. Each block molds with your specific grill grate and will remove grime and grease. It's affordable and great for any grill or smoker.
Grill Grate Cleaner Spray – You can use any citrus degreaser or a specifically designed formula for the grill grates that is food safe. The Goo Gone is a great heavy duty option.
Related Article: How to clean a Big Green Egg or Kamado Style Grill.
Books
Yes, books for essential grilling tools. For so many reasons. Here are our favorites, and spoiler alert, we included our own.
Mary (a certified sommelier and recipe developer) and Sean (backyard pitmaster) are co-authors of the critically acclaimed cookbook, Fire + Wine, and have been creating content for the IACP nominated website Vindulge since 2009. They live in Oregon on a farm just outside Portland.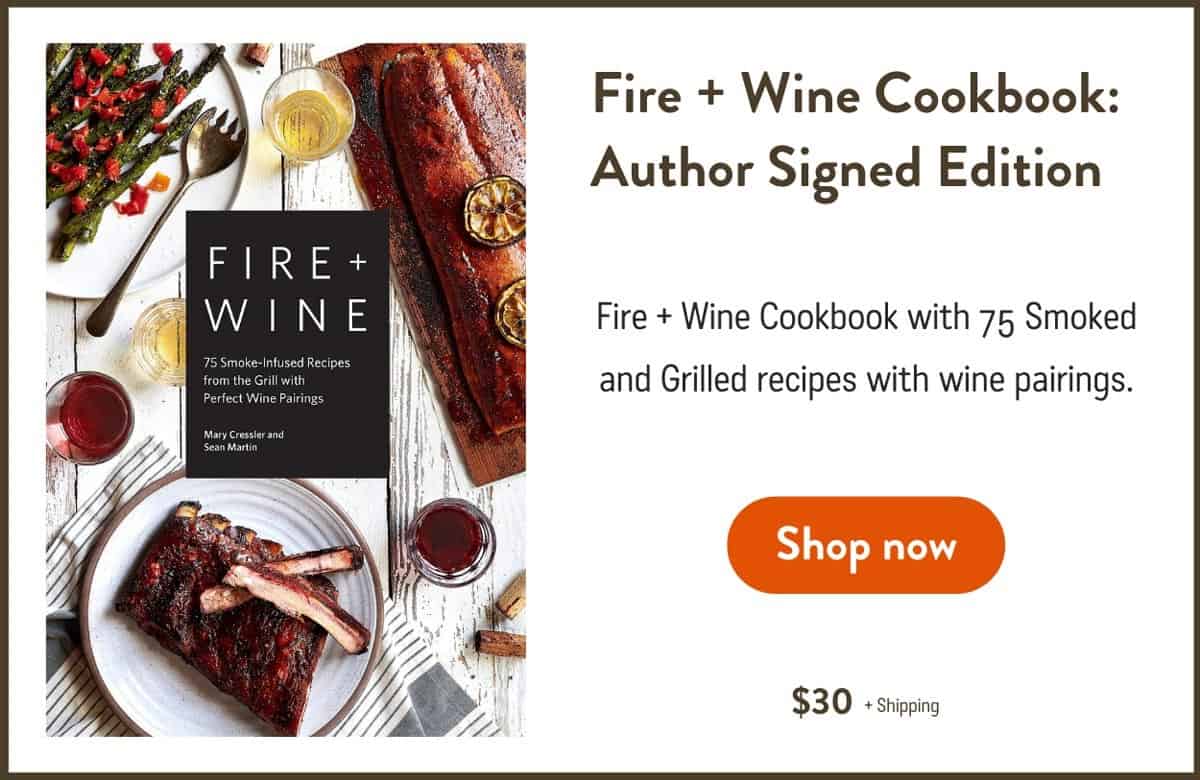 Tried this recipe? Give us a star rating and we would love to see! Mention @vindulge or use the hashtag #vindulge on all the social media handles. And consider subscribing to our newsletter where we drop all our favorite ideas and inspirations every week.