We went back on AM Northwest this week to talk about our favorite tools for grilling and cooked up a simple recipe for a marinated flank steak. You don't need a million gadgets to get started grilling.
We we're so stoked to go back on AM Northwest to talk about the most wonderful time of the year. Yeah you thought that song was meant for Christmas? Well it's not. The most wonderful time of the year is summer, and many people consider Memorial Day weekend the kick off to "grilling season." Well you know us, we grill and barbecue year-round. Nothing is going to keep us from being outside. BUT I will say, I choose 80 degrees and sunshine over rain, gloom, snow, sleet, any friggin' day of the year!
They asked us to select our top three can't-live-without grilling tools. Well, we cheated and added a bonus item (you'll see). So for all of you about to dust off your grills in preparation for summer grilling and think you need tons of tools, don't fret. If we were left on a desert island with less than a handful of items, it would be these.
OUR FAVORITE GRILLING TOOLS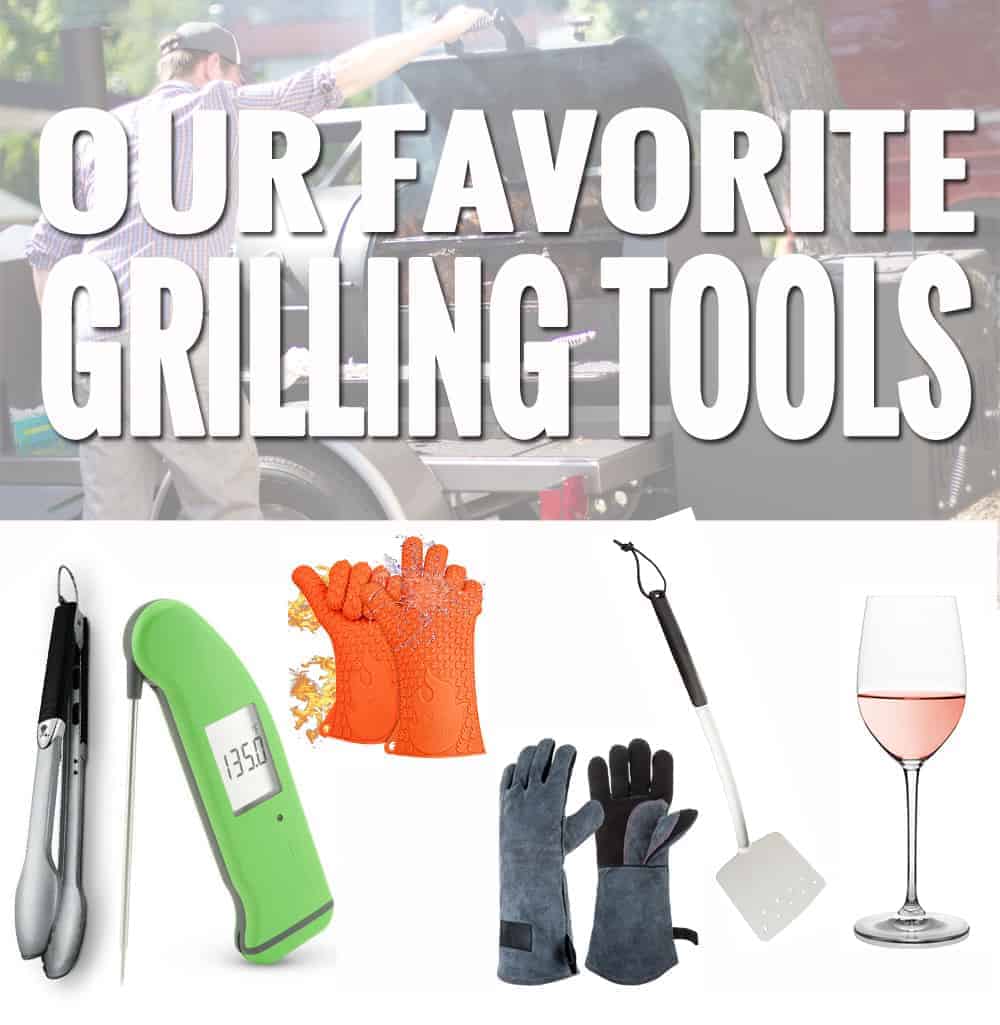 A Good Pair of Tongs
They don't need to be fancy, but we do recommend a long set of tongs so they have good reach. You don't want to burn yourself by reaching into a hot grill with a small set. This is what we use and it works great for flipping burgers, steaks, vegetables, you name it. Find them here.
A Good Digital Thermometer
We've said it once, and we'll say it again, if there was really only one tool you need for successful outdoor cooking it's a digital thermometer. A long time ago I used to be afraid of undercooking meat, especially poultry, but since I've become comfortable using a digital thermometer my meat comes out to my ideal temperature every time!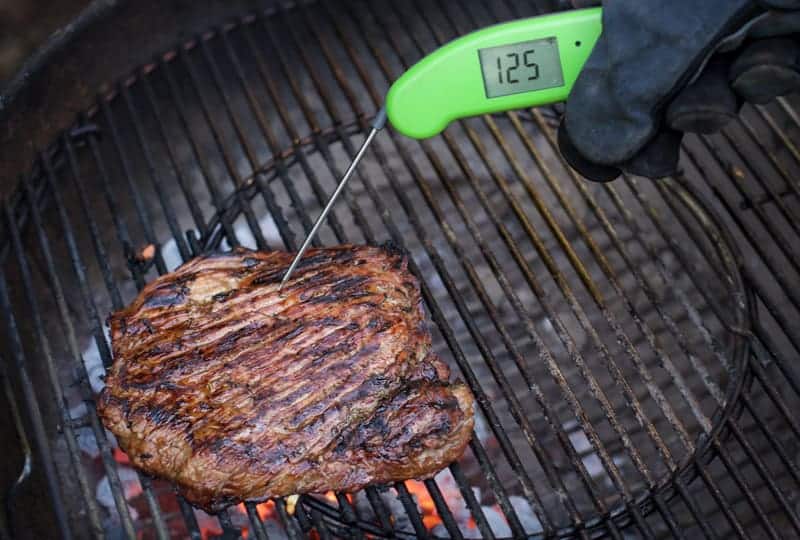 And remember, when cooking outside, whether smoking or grilling, the rule is to cook to temperature not time. In an oven, set to a perfect temperature, you can trust a recipe that says "cook chicken 20 minutes," but outdoors there are so many factors that can influence the internal temperature of the grill and also the meat. If you want your meat cooked right it's always best to use a thermometer and insert into the thickest part of the meat and generally cook to the minimum food safety threshold.
And guess what? We're giving away our favorite thermometer today! To one lucky reader we're going to give away a ThermoWorks Thermapen MK4 Thermometer. This is our most used thermometer and one we highly recommend. Read at the end how you can win this exact Thermapen.
Good Gloves
While not completely necessary, these are such a gem to have outside. We use two different types of gloves.
This pair (the orange pair pictured above) is good if you're handling hot meat, like if you're pulling pork or cutting up chicken. They're dishwasher safe, so easy to keep clean! Find them here.
This pair (the grey leather pair pictured above) is good if you're handling hot items, like a hot grill, putting logs into a hot fire, or transporting hot platters. Find them here.
A Large Spatula
While this may be more of a convenience tool it's certainly one that comes in handy. Like the tongs, it's long with a good reach. It has a wide surface, so it's good for fish, but also works well for meat, veggies, you name it. We have this exact one.
Rosé
Finally, for me, it's important to stay hydrated outside. Hence rosé! In addition to grilling season it's officially rosé season! Pink wine is flowing, and it's one of my favorite things to drink while slowly smoking meat or grilling on a hot summer day. Speaking of rosé we've got our rosé roundup coming up soon. Stay tuned.
---
Cooking on AM Northwest
In addition to talking about our favorite essentials for grilling, we cooked up Rosemary Soy Marinated Grilled Flank Steak. Find the recipe in our cookbook, Fire + CookbookWine.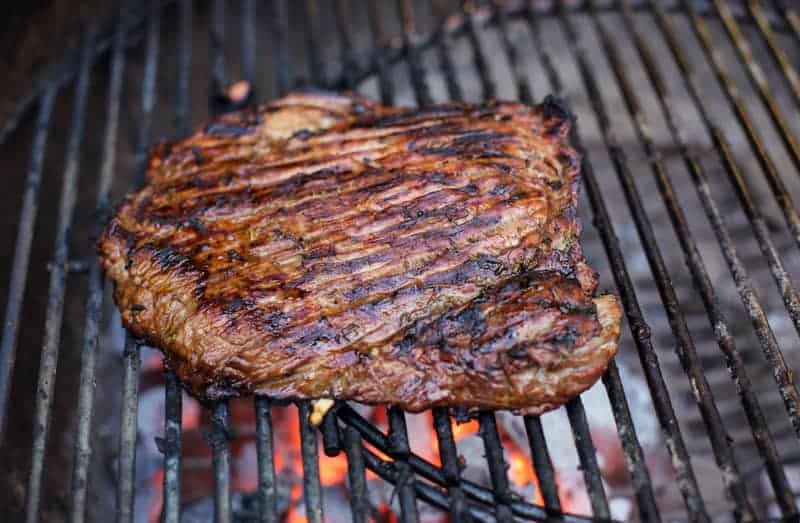 This recipe has been a staple in our house for over 7 years. Simple, quick, and delicious. And you probably already have everything for the recipe in your house!
If this video doesn't display on your browser you can CLICK HERE to view it directly on the AM Northwest website.
And thank you so very much to the amazing crew at AM Northwest for inviting us back again and again! We are truly honored to cook for you!
If you're new to the site, welcome! You can find out a little more about us from the first time we were on AM Northwest, here.
---
*This post contains affiliate links. We only recommend products we use and love! And all of the products mentioned above are those we use regularly.
---