Making homemade whipped cream is very easy. Adding smoked cream to the mix for Smoked Whipped Cream makes an even more amazing flavor. Simply smoke the cream and whip it up for your favorite dessert topping!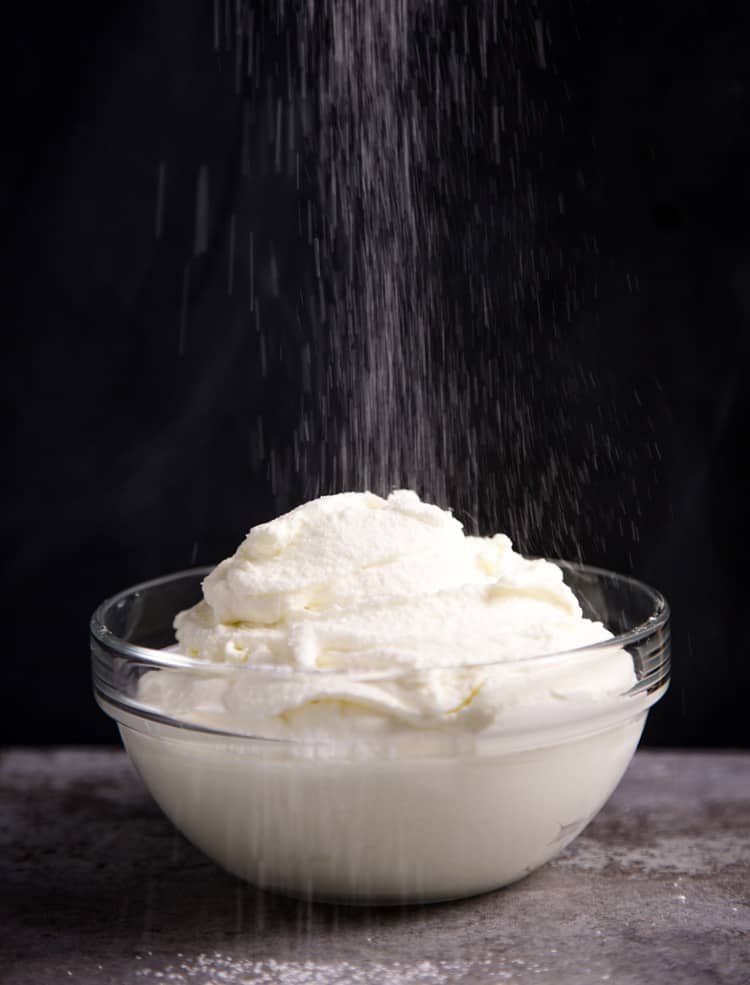 Can I Smoke Cream?
Yes. Smoke loves liquid. The smoke molecules like to adhere to liquid which is why spritzes and mops are so good for flavoring meat. Smoking cream will add a simple smoky element to any dish, like whipped cream or ice cream.
How To Smoke Cream
There are a couple of considerations when smoking cream.
Heat Matters. The temperature of the smoker needs to be under boiling (212 degrees F) to prevent the cream from curdling.
Time Matters. There is such thing as too much smoke. Monitor the time the cream is on the smoker to avoid it tasting ashey.
When making smoked cream:
Smoke the cream between 180 – 200 degrees F. Use a fruit wood for a gentler and sweeter smoke flavor.
Use a glass container or non reactive container (don't use cast iron as an example) to smoke the cream in.
Smoke for an hour and stir every 15 minutes. The top portion of the cream will harden, stirring will mix up the cream and get the smoke flavor throughout.
Strain through a cheese cloth to remove ash.
Let it sit and cool back down prior to using. It may thicken more in the refrigerator, but letting it cool helps especially if making whipped cream.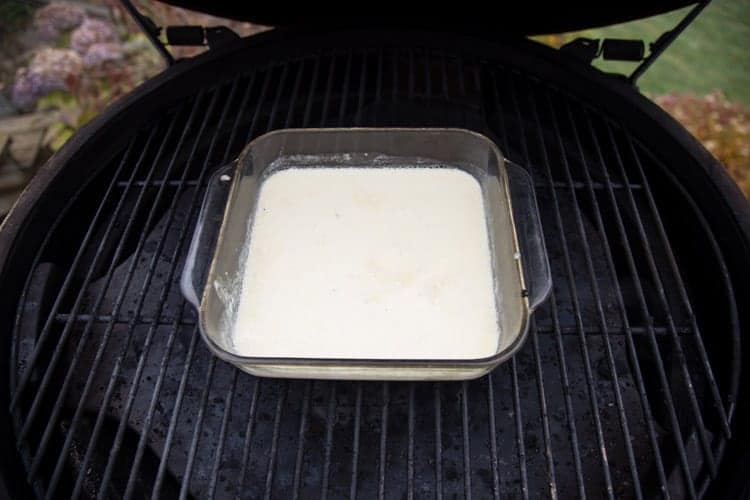 How to Make Smoked Whipped Cream
Place the smoked cream in the refrigerator for 30 minutes prior to making the whip cream for a cold surface.
Use a large stand mixer with whisk attachment.
Turn the stand mixer on medium and let it whip the cream until it starts to form stiff peaks. The best tell for it being done is when you remove the whisk and the peaks stand up on their own.
*This post may contain affiliate links which means if you click on a link and purchase a product we may receive a small commission. We only partner with brands and products we know and love and it helps keep our blog going!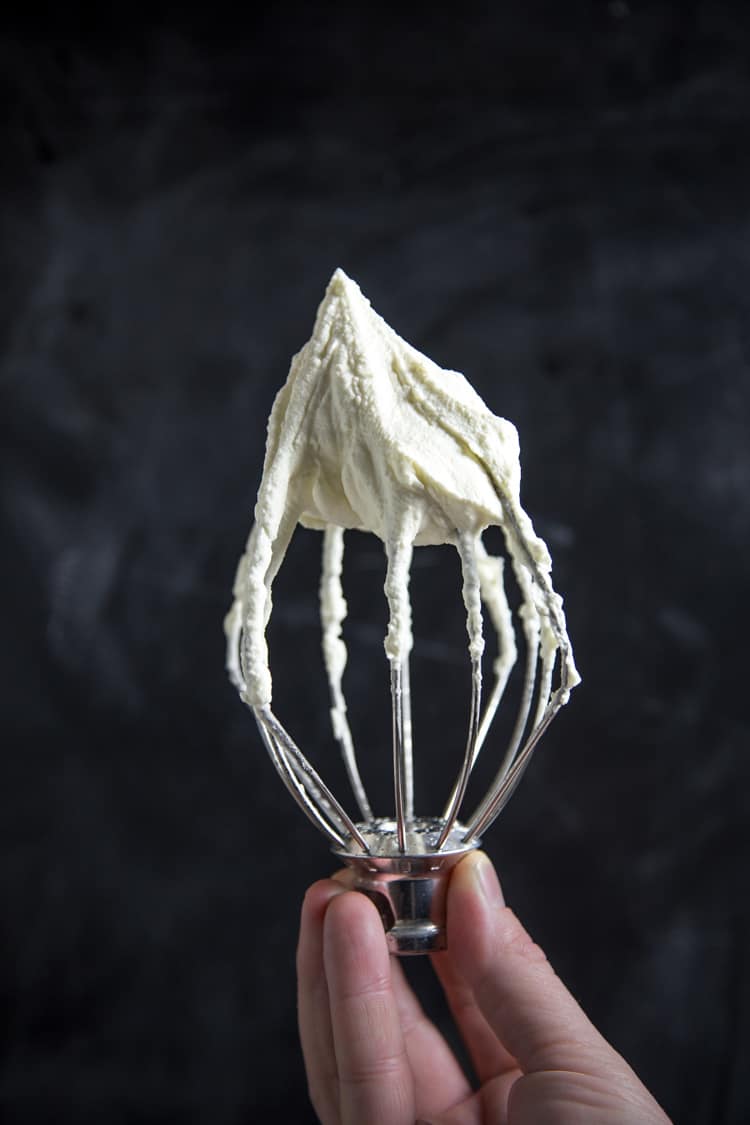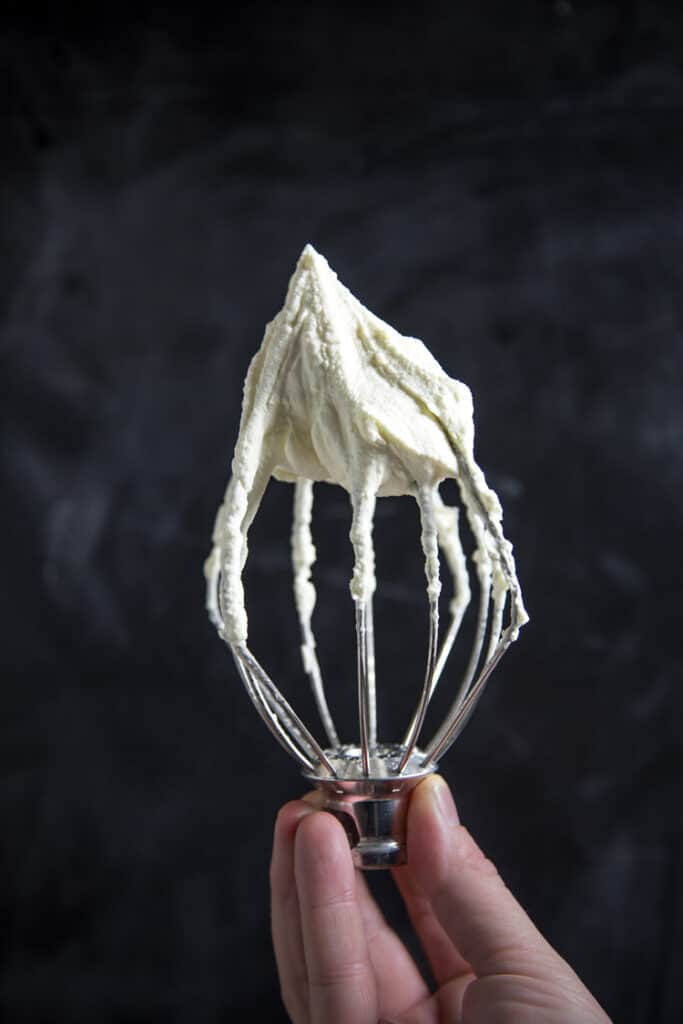 Chef's Tip – If you mix too long, the cream will become butter. That is awesome if you want butter (if you do just whip longer), but for light fluffy whipped cream the key is to watch the cream firm up and then stop mixing before that happens.
What to put this sweet treat on
Use your Homemade Smoked Whipped Cream on all sorts of delicious desserts, like:
Thanksgiving Pumpkin Pie!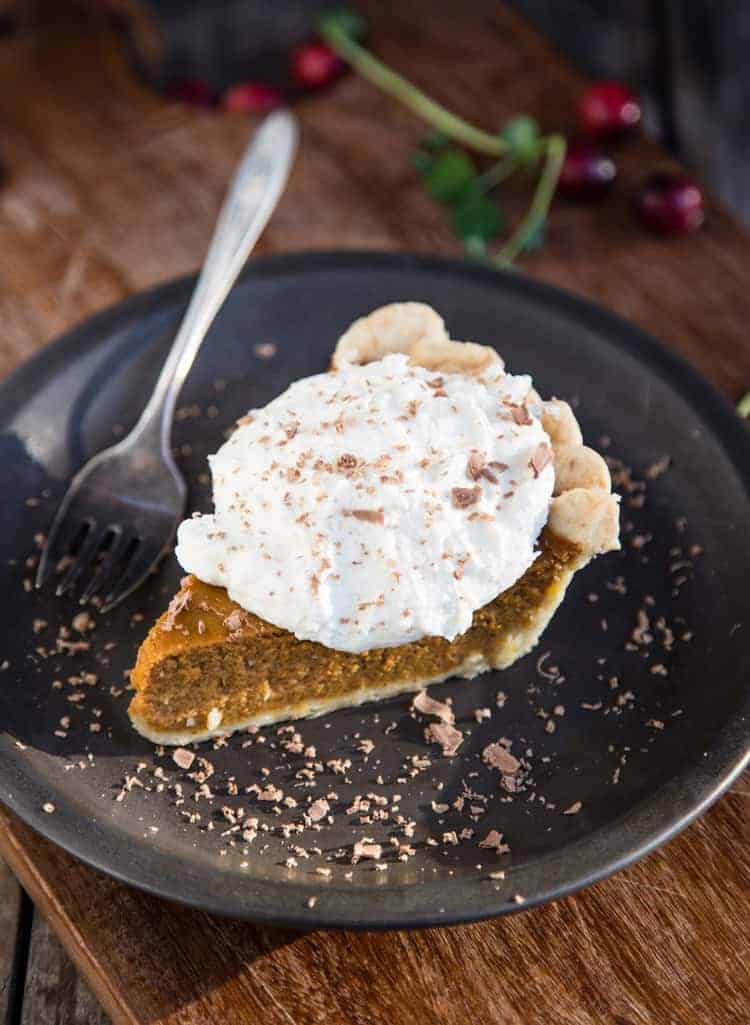 Recipe For Smoked Whipped Cream
Other Ideas
So many ideas, but here are a few.
Whipped Cream, like here! Use it on anything you'd put whipped cream on.
Cream Cheese
Crème fraîche
---