There are some problems I have a hard time admitting to (especially to the BBQ community). Leftover pulled pork is one of them.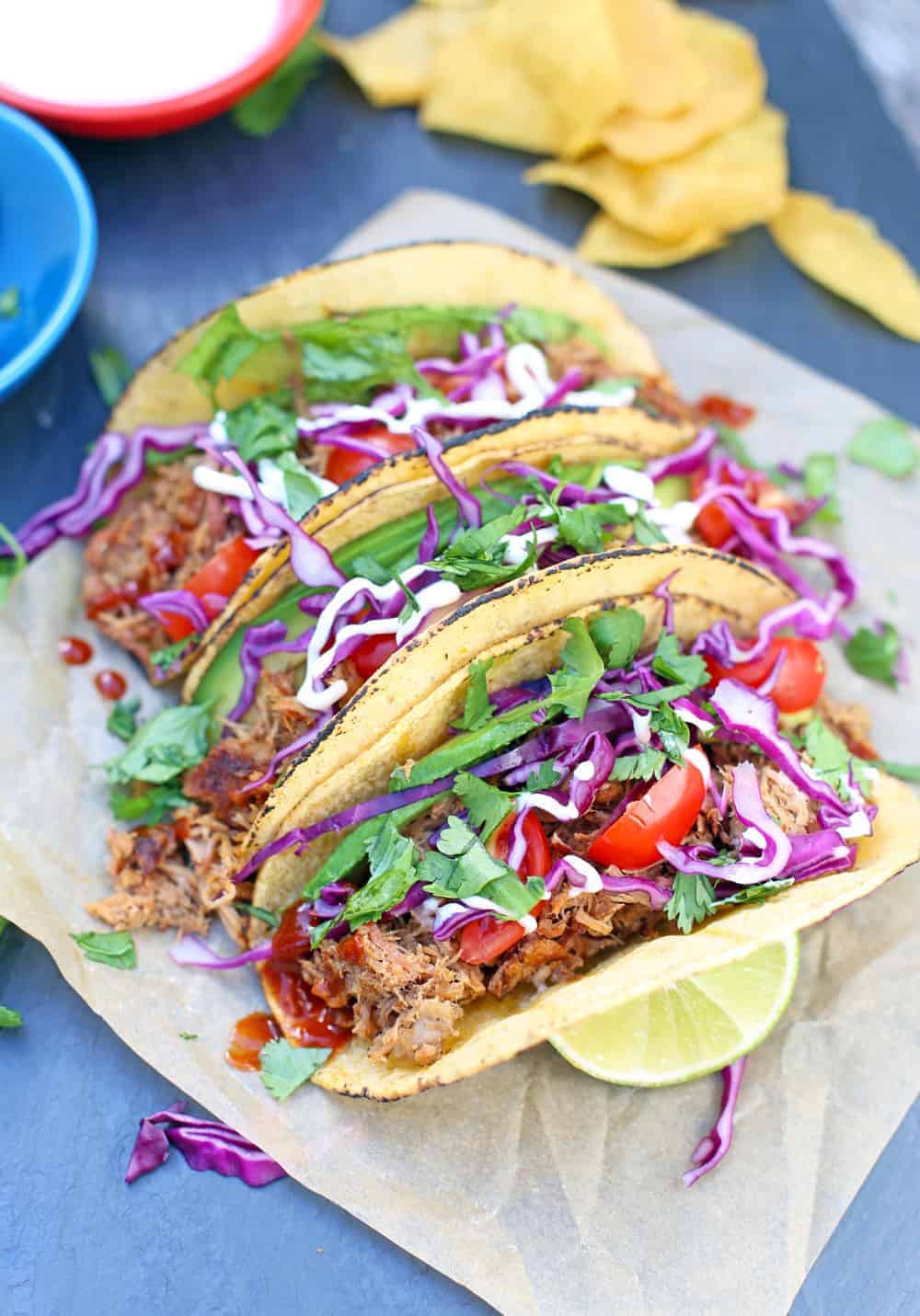 I know, I know, there are so many worse problems to have.
But for us, who like to constantly experiment with different styles of cooking pork butt, and trying out different meat purveyors, the struggle is real.

MY LATEST VIDEOS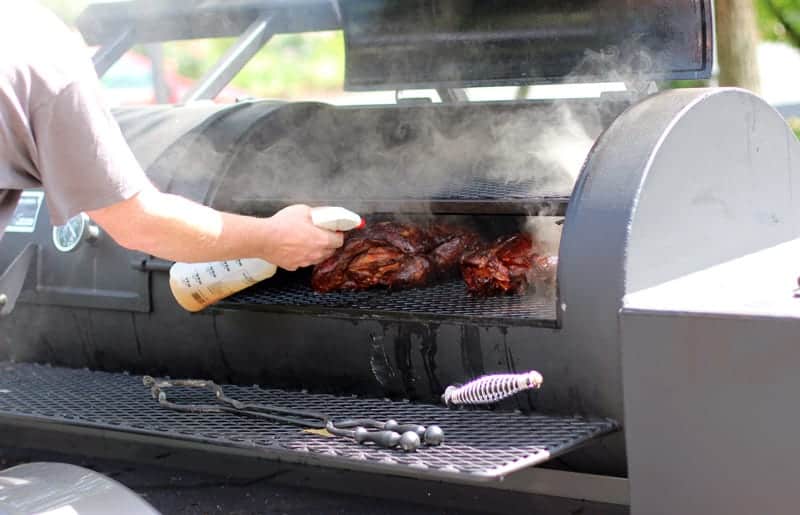 Over the weekend we were left with an excess of leftovers from various events and parties and turned to one of the greatest meals ever for the leftovers — Tacos.
Now I know I don't really need to instruct anyone on how to make tacos, because they are one of the easiest meals on the planet to make, but I do feel compelled to share here… because, well, smoked pulled pork tacos.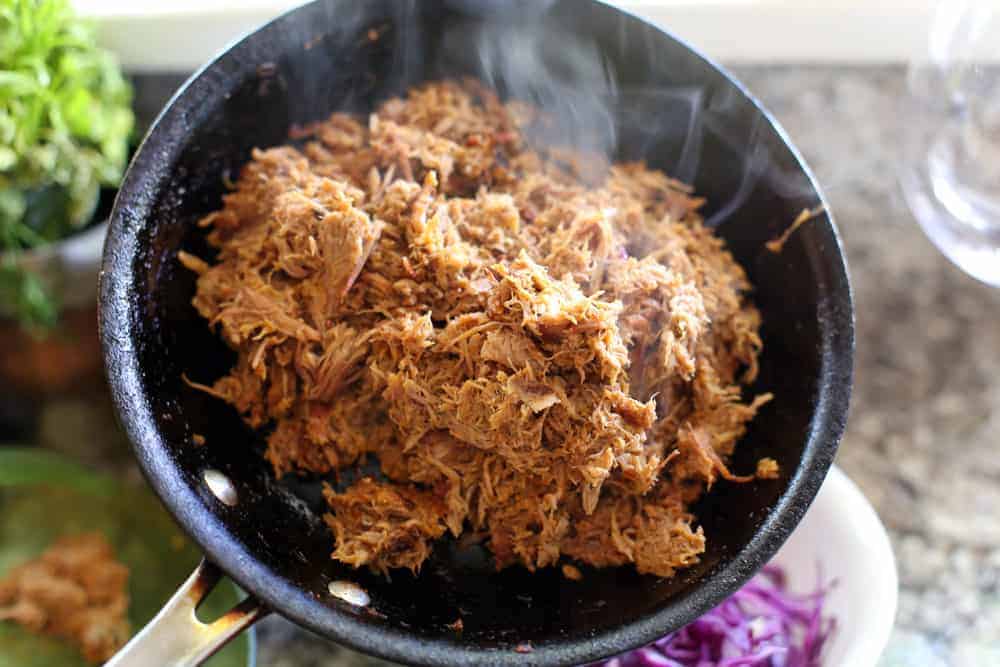 I like to reheat the meat in a medium sized skillet. Just toss as much meat as you'll need. For four people I added about 2 cups of leftover pulled pork. If it has dried out at all from being in the fridge or freezer (I think this is probably a good time to tell you that pulled pork freezes quite well. Just thaw it a bit, and reheat it.), then you may want to add some BBQ sauce or even just some apple cider vinegar to add a bit of moisture back to the meat.
Once it's heated up, warm up your corn tortillas then add whatever you want to fancy up those tacos.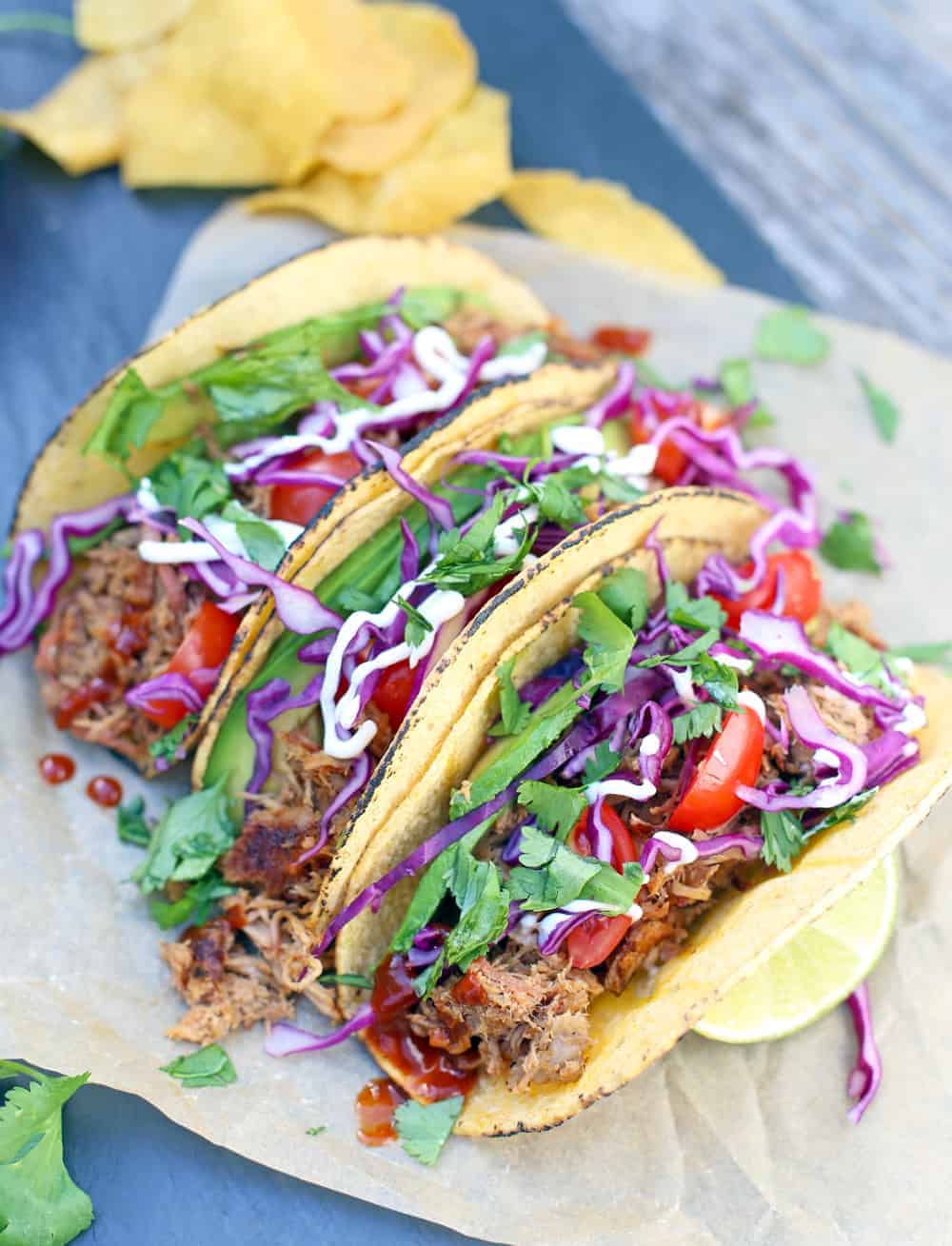 I like to add some purple cabbage and/or onions (for crunch), tomatoes (because they're my favorite), cilantro (because it's awesome), and top with some crème fraîche or sour cream and a thin drizzle of my favorite BBQ sauce. Boom.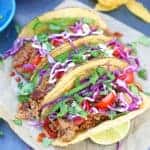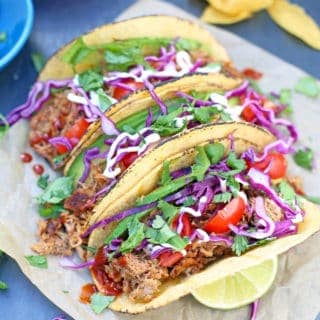 Smoked Pulled Pork Tacos
A simple, quick, and delicious use for leftover smoked pulled pork. Smoked pulled pork tacos.
Cuisine:
barbecue, bbq, grilling, summer, tacos
Ingredients
2

cups

leftover smoked pulled pork

8

corn tortillas

2 per person
Suggested toppings:
Red cabbage

or red onions, very thinly sliced

Diced tomatoes

or halved cherry tomatoes

Sliced avocado

BBQ sauce

Crème fraîche or sour cream

Cilantro

Cheese: Shredded Mexican cheese blend or Cotija
Instructions
Warm up your leftover pulled pork in a skillet. If dry add some bbq sauce or apple cider vinegar to help re-hydrate (about 1 tablespoon at a time).

Heat up your tortillas.

Load the tortilla with as much re-heated leftover pulled pork and other toppings as you can possibly fit into it. Squeeze some fresh lime over the top. Enjoy!
Still have pulled pork leftovers?
Yeah we did too, even after eating these tacos. And not wanting to eat tacos two days in a row we opted for something equally indulgent, and oh so delicious.
Smoked Pulled Pork Sloppy Joes!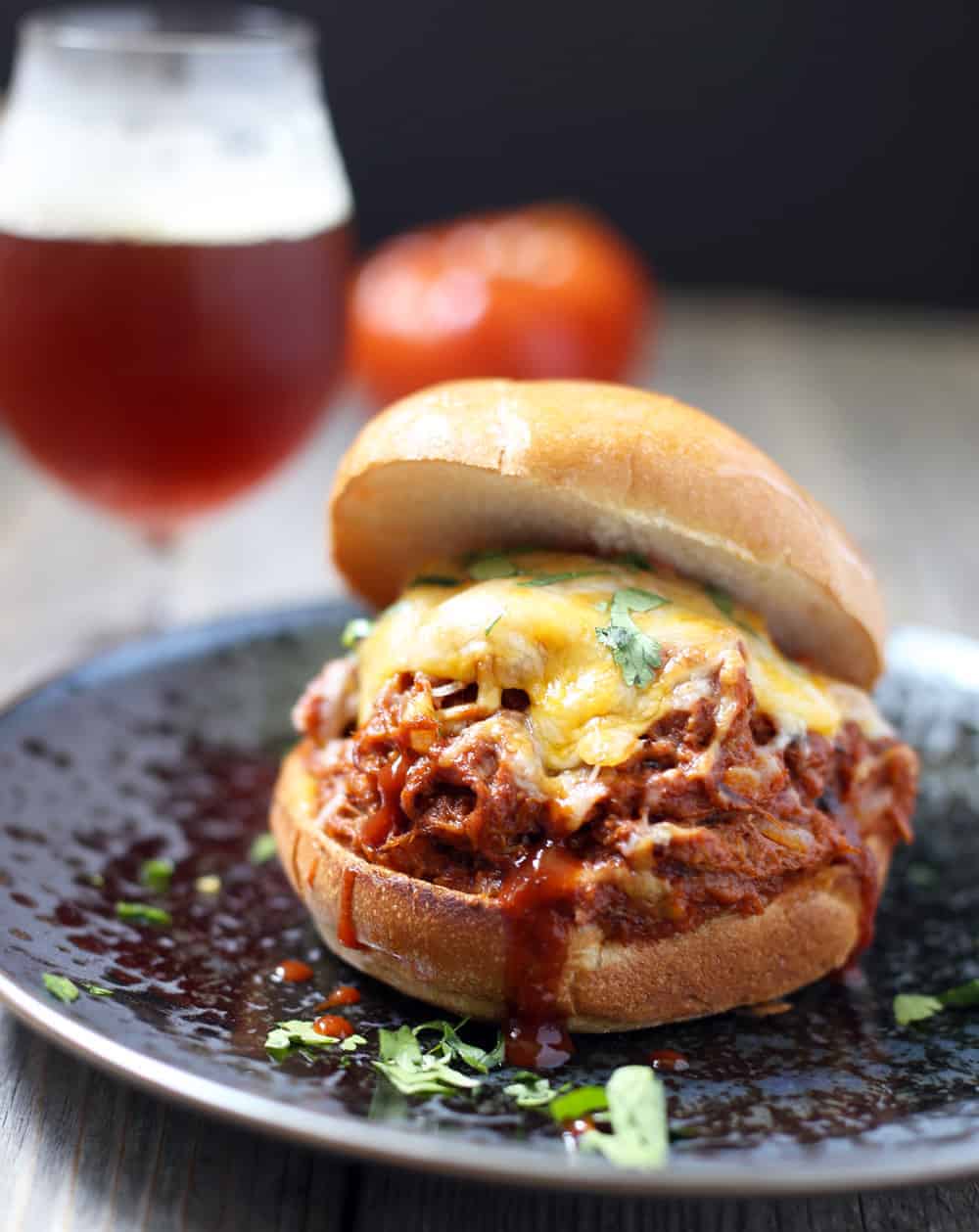 Now we didn't write an official recipe for this, but I'm happy to if anyone wants one. We basically cooked up a bit of chopped onion and red bell pepper until soft, then added a 15 ounce can of tomato sauce and about a tablespoon of tomato paste. Then we added about one tablespoon of chili powder and salt and pepper to taste. We adjusted the flavors, then added the leftover meat (two cups, give or take) and cooked until everything was combined. Then we loaded up the mixture onto a bun, topped with some cheese and put under the broiler to melt the cheese. Holy amazing use for leftover pulled pork! So good.
---
Annnnnnd, if you still have any more pulled pork leftovers, here are a few more of our favorite uses.
Aka, best brunch idea ever.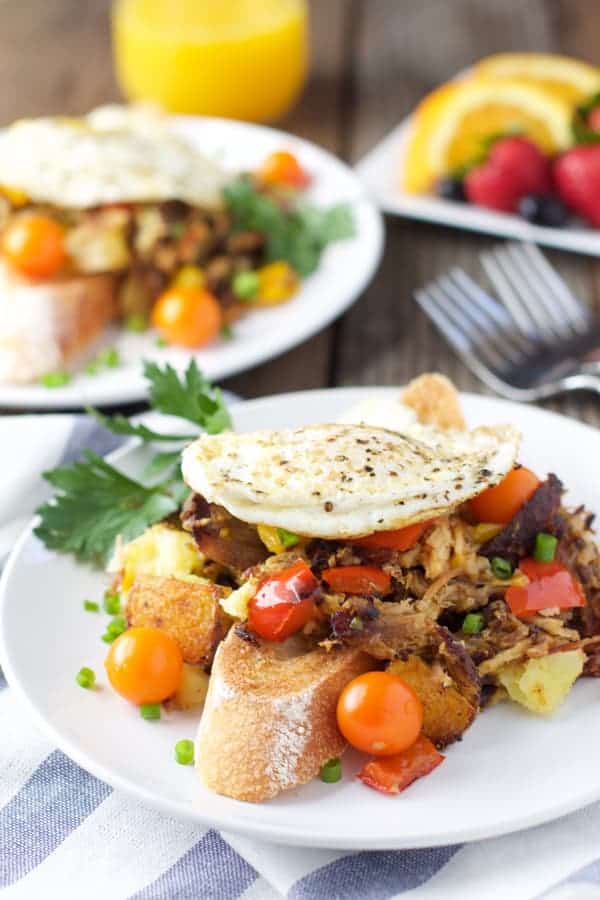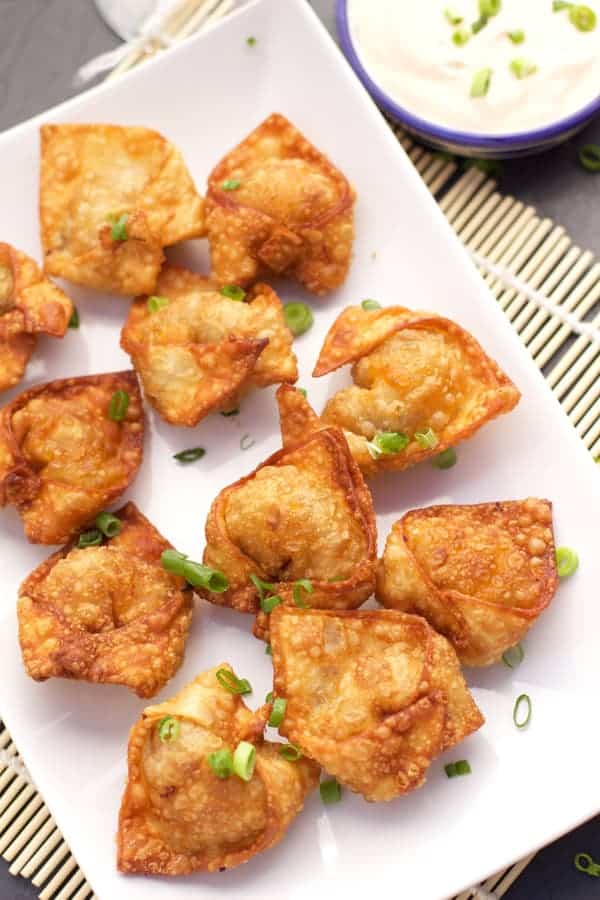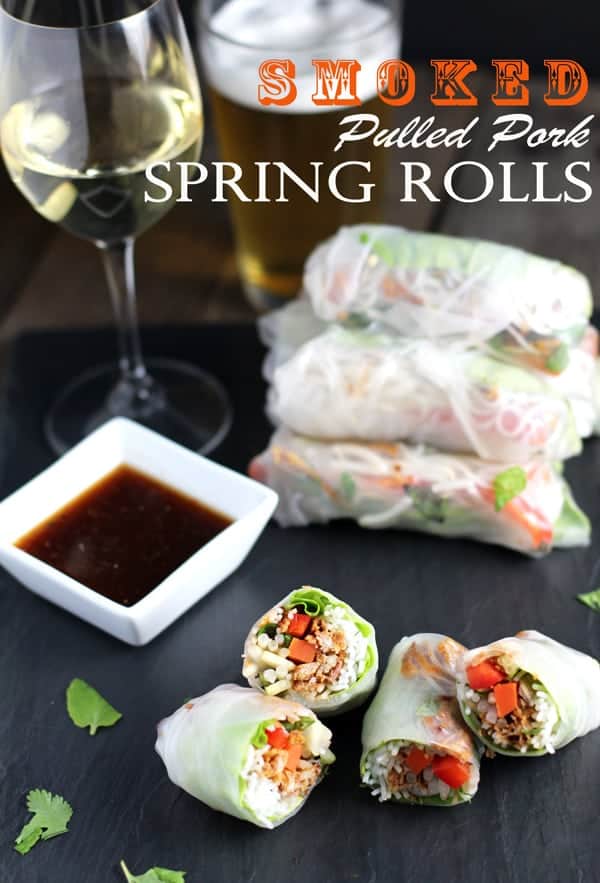 Now with the summer grilling season officially here, and lots of future backyard barbecues, cookouts, and parties, I hope some of these ideas will come in handy.
What about you? Do you ever find yourself with leftover pulled pork? What's your favorite use? I'm sure we will need some fresh ideas very soon. 
---
For more tasty recipes, BBQ tips and tricks, check out the Recipe Index.
Want more? If you liked what you read you can subscribe to Vindulge and have new posts delivered directly to your inbox.