So you cooked yourself a pork butt and now find yourself with loads of leftovers. Now what?! Whether you smoked a pork butt for amazing pulled pork sandwiches, or cooked it in the Instapot we've got several uses for that leftover pulled pork in this round up of recipes with leftover pulled pork.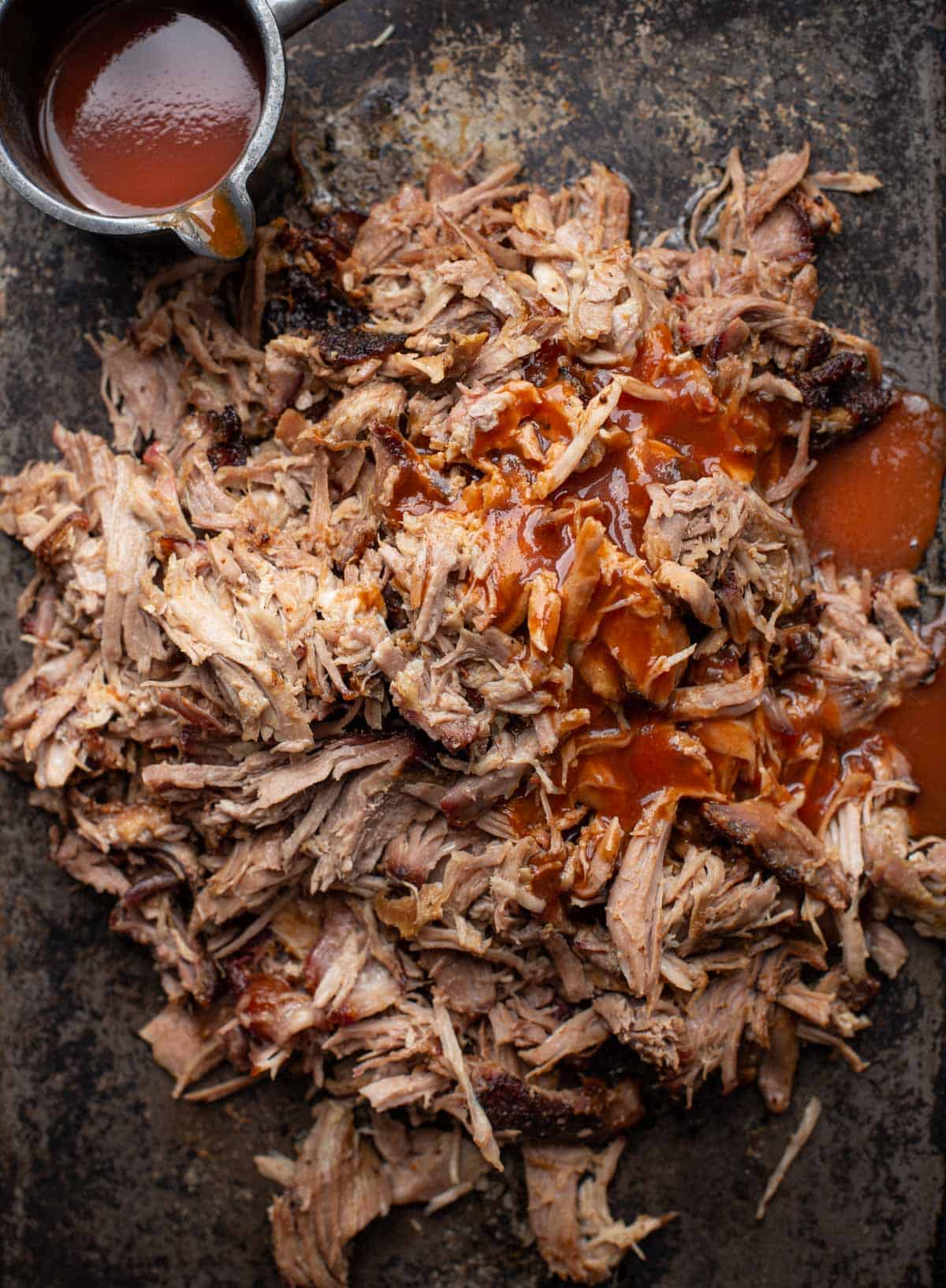 Smoked Pork Butt is a staple around here. We love the tender and flavorful meat. But let's be honest, it yields tons of meat! While that's a good thing, it also means coming up with new ways to use the leftovers so you're not eating sliders for breakfast, lunch, and dinner (not that there's anything wrong with that!).
Want to get your hands on some amazing pork shoulder to make some of there? Head over to Snake River Farms and grab one of their Kurobuta Pork Shoulders. Amazing flavor.
Jump to:
Frequently Asked Questions
How Long Can You Keep Pulled Pork In the Fridge?
According to the US Department of Agriculture's food safety guidelines, 3-4 days is a safe bet to store meat like pulled pork in the refrigerator. Make sure to keep your meat in a food-safe container and your refrigerator at a proper temperature (40 degrees F or below).
Can you Freeze leftover Pulled Pork?
Absolutely. That's what we usually do. The meat should stay good in the freezer for several months. Make sure to label and date your meat in a freezer-safe container. And don't forget to freeze it with some of those juices.
How to Re-Heat Pulled Pork
If frozen, thaw in the refrigerator first. Or run under a steady stream of cold water until thawed. About one hour.

In an oven preheated to 325 degrees Fahrenheit, warm up the meat in a large dish covered to slowly come back to temperature. We add about ¼ cup of apple cider vinegar into the dish to steam.

Or place in a large skillet. If the meat has dried out during the freezing process, add a tablespoon of apple cider vinegar or BBQ sauce to the meat to add some moisture back while it heats up in the skillet.
---
Leftover Pulled Pork Ideas
Below are a few favorite ways to use up that leftover meat. From snacks, to appetizers, to breakfast, to dinner, we've got you covered in this round up of our favorite leftover pulled pork recipes.
Everyone loves a good taco night, and this is the easiest, and one of the most satisfying, uses for leftover pulled pork.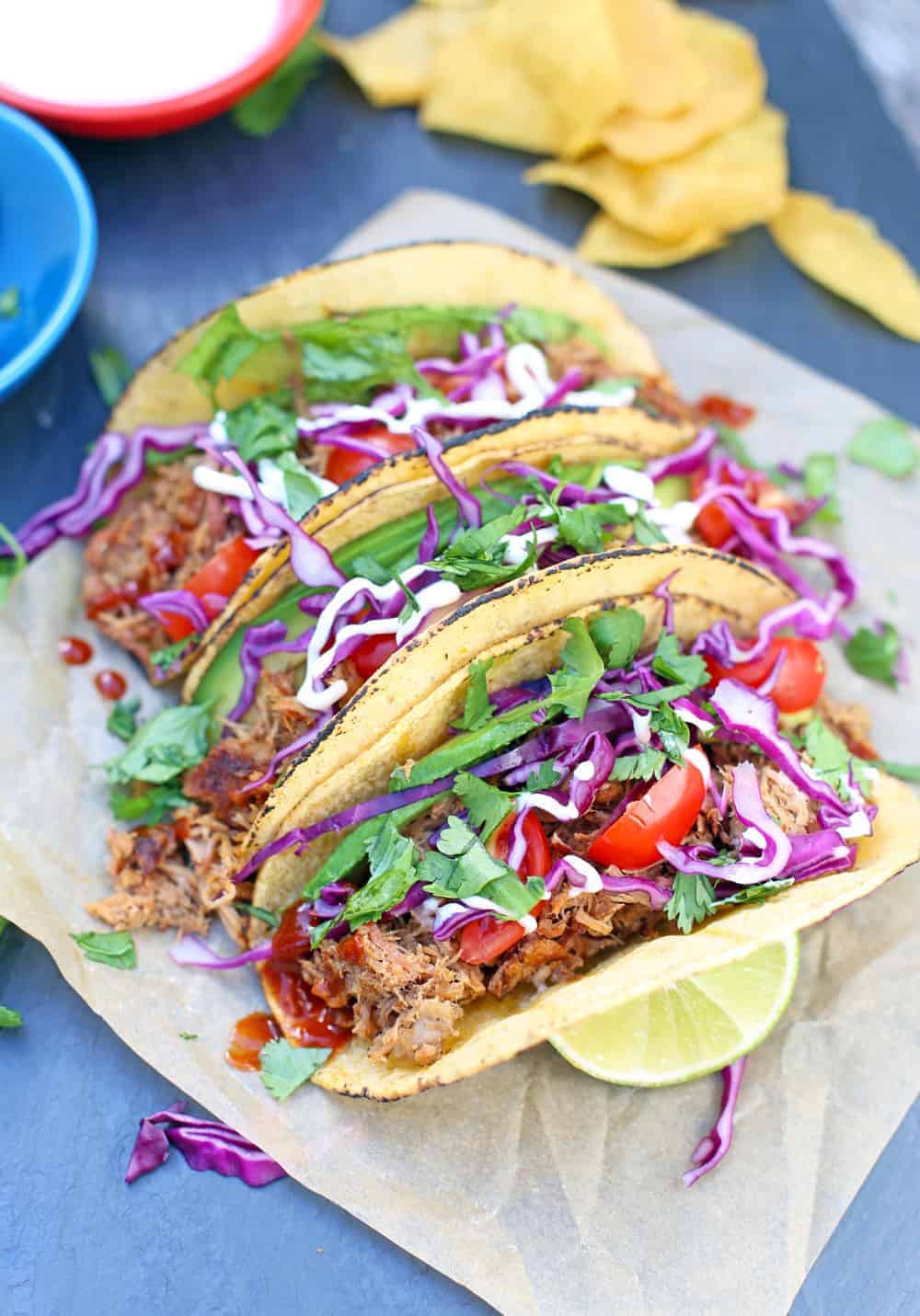 I don't even need to explain why these are one of the ultimate uses for leftover pulled pork! One word explains everything — Nachos.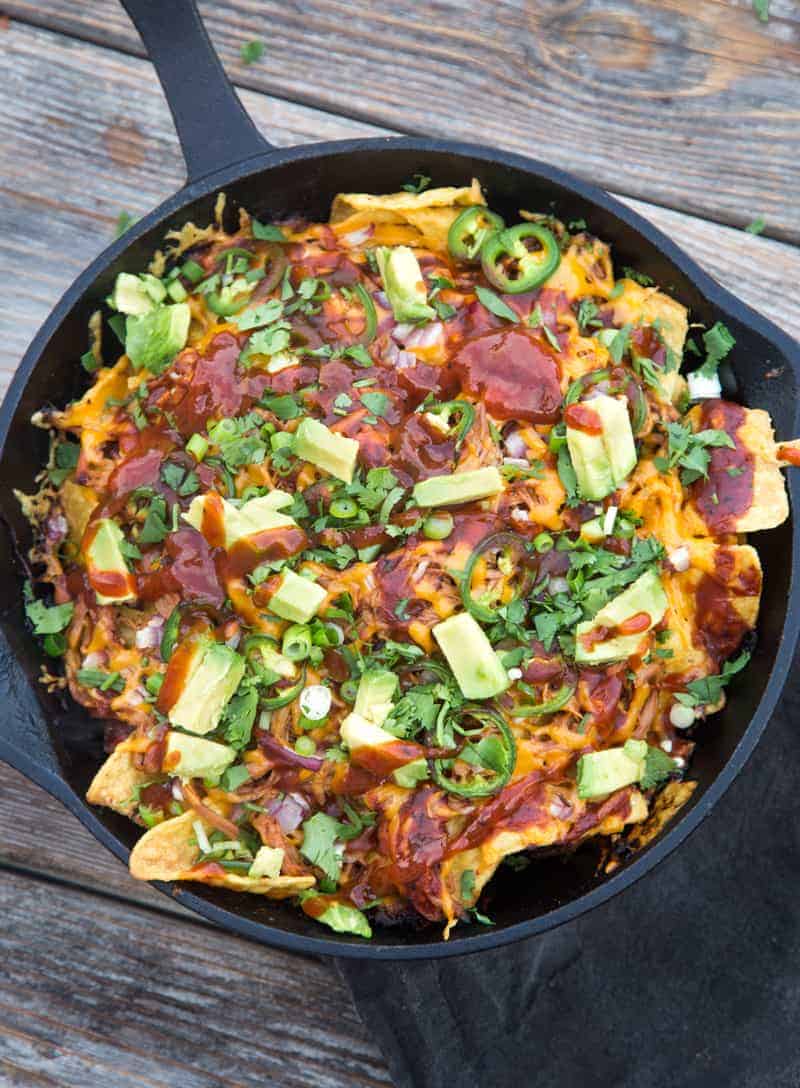 These Hawaiian-inspired pulled pork sliders have many amazing flavors happening here! This is a great one for a crowd, and it will make you believe you're sitting on a beach sipping on a Mai Tai.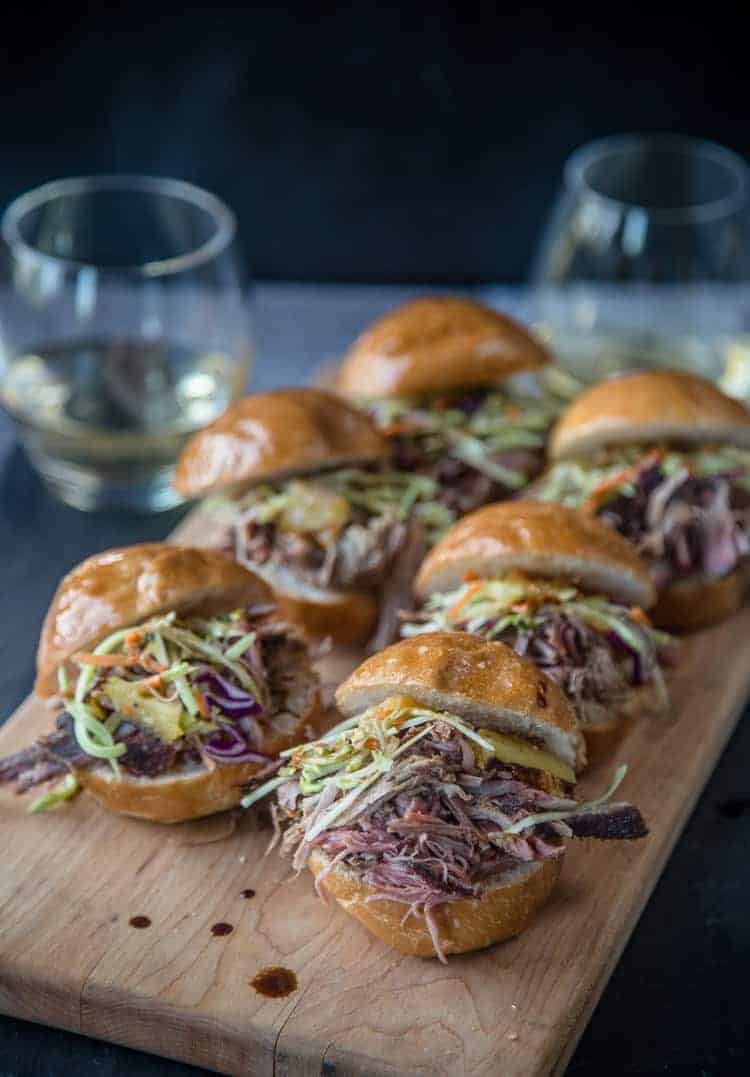 Aka, best brunch idea ever.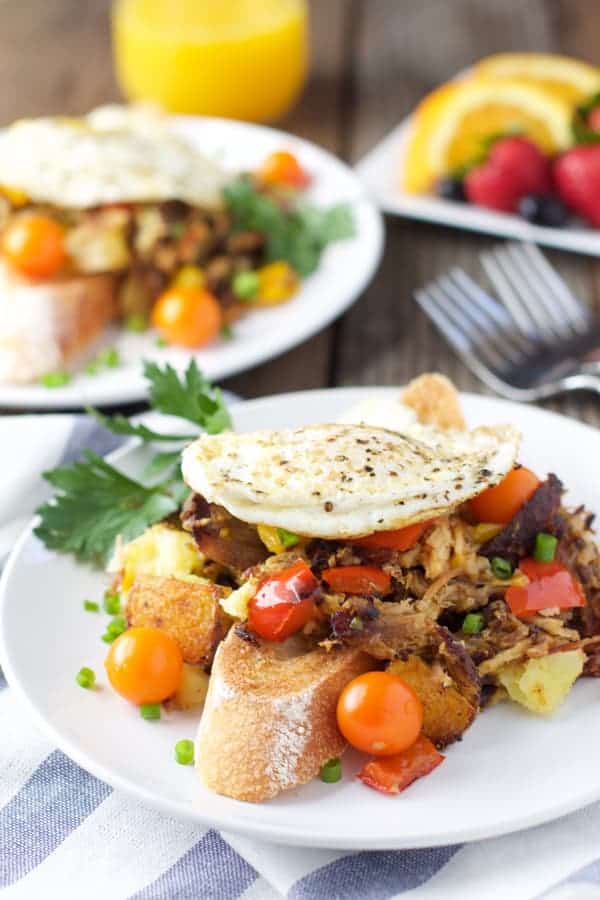 Turn leftover pulled pork into a plate full of incredible enchiladas. Perfect for Cinco de Mayo, or an easy weeknight dinner. This is a family favorite!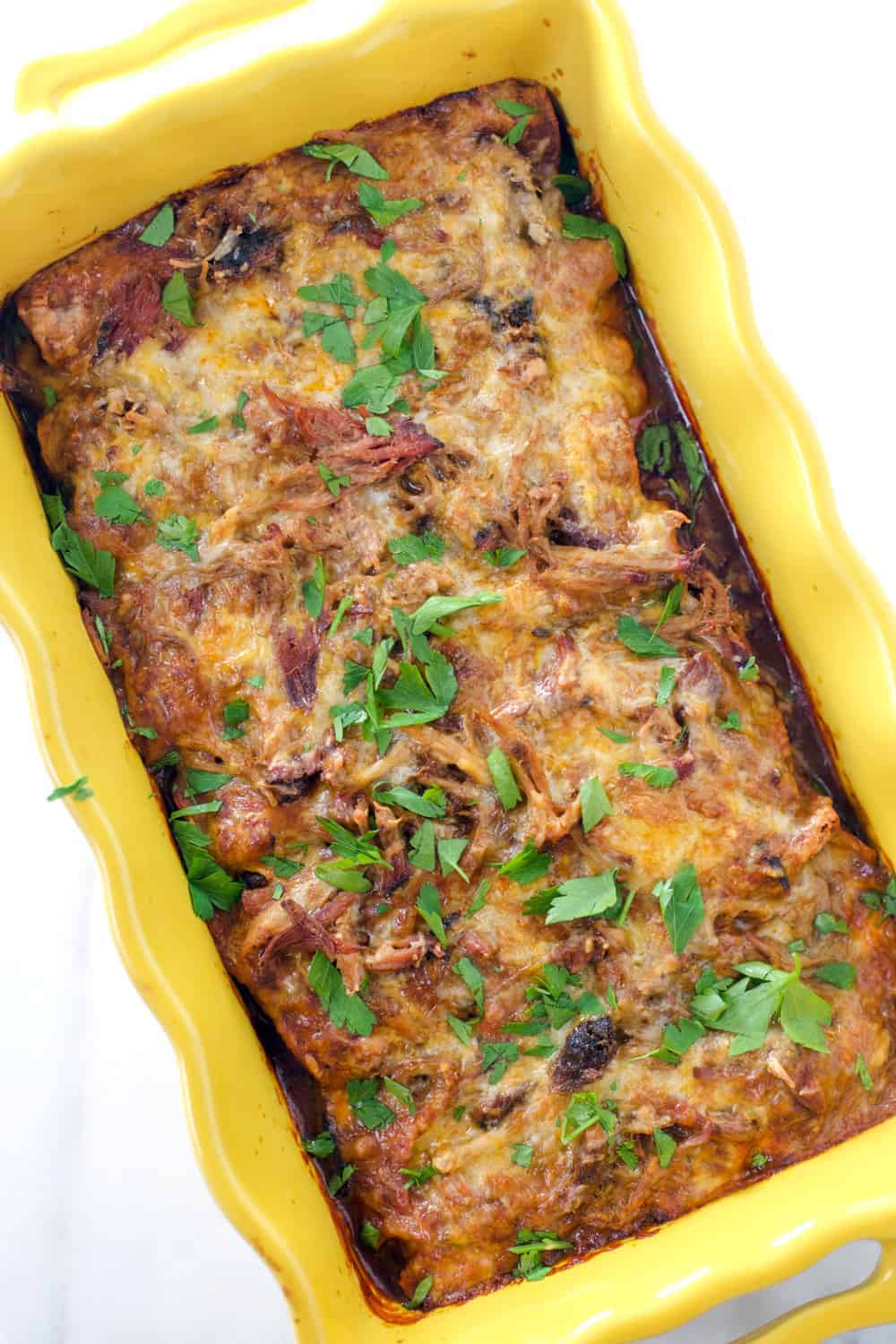 The perfect little crispy bite of pulled pork deliciousness. A great appetizer for your family.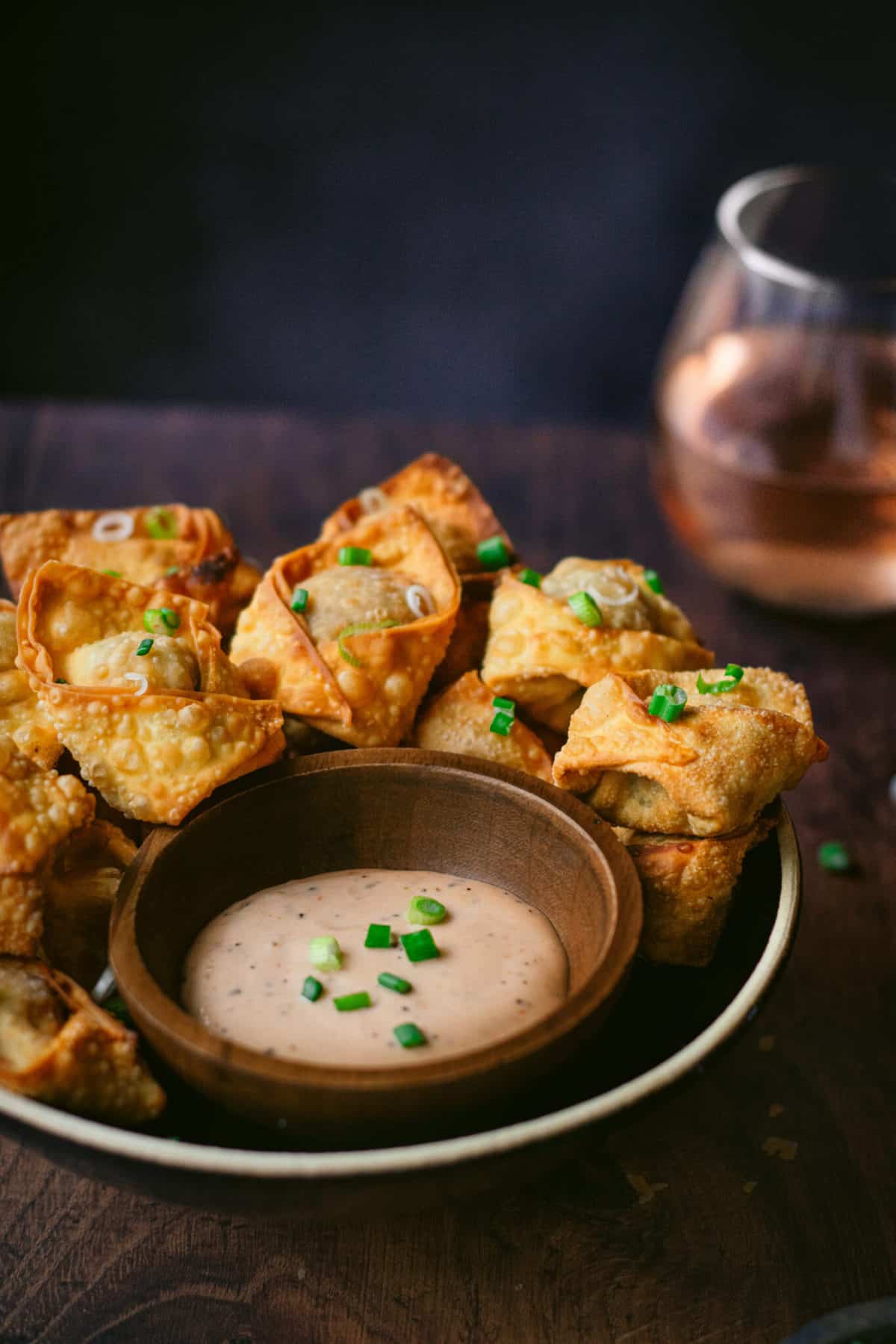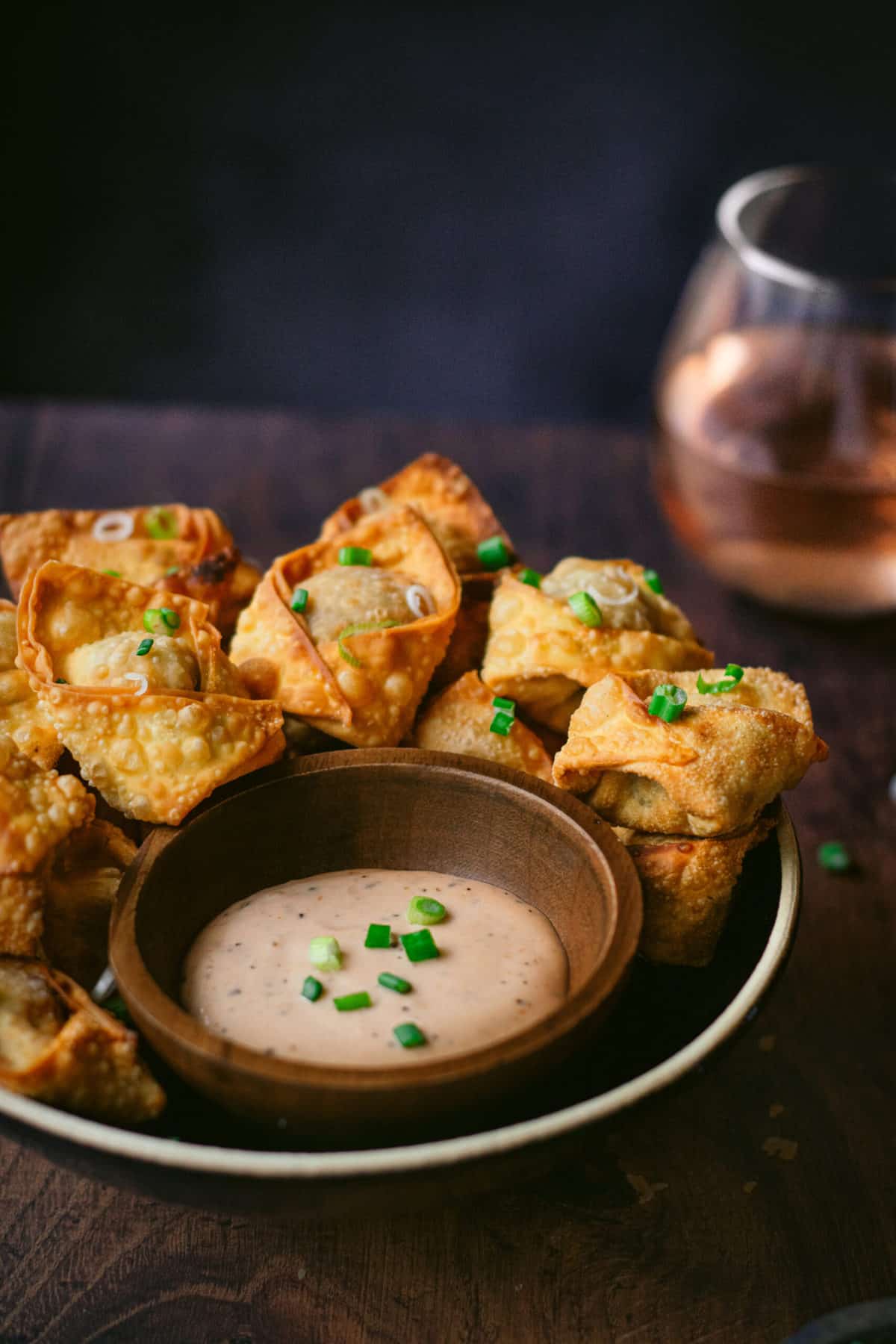 Light, fresh, and full of great flavor. These are also a fun one for the kids to help assemble.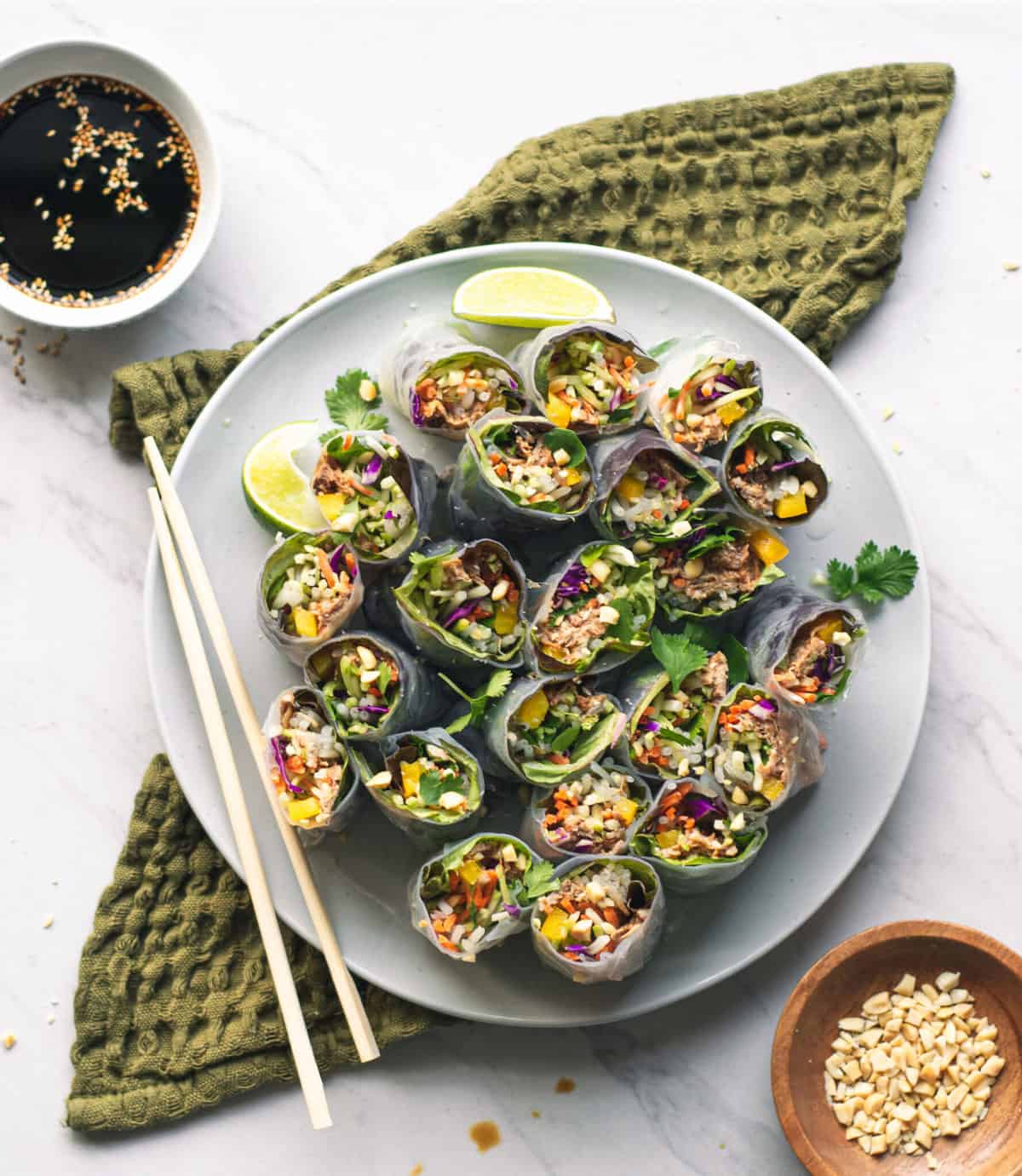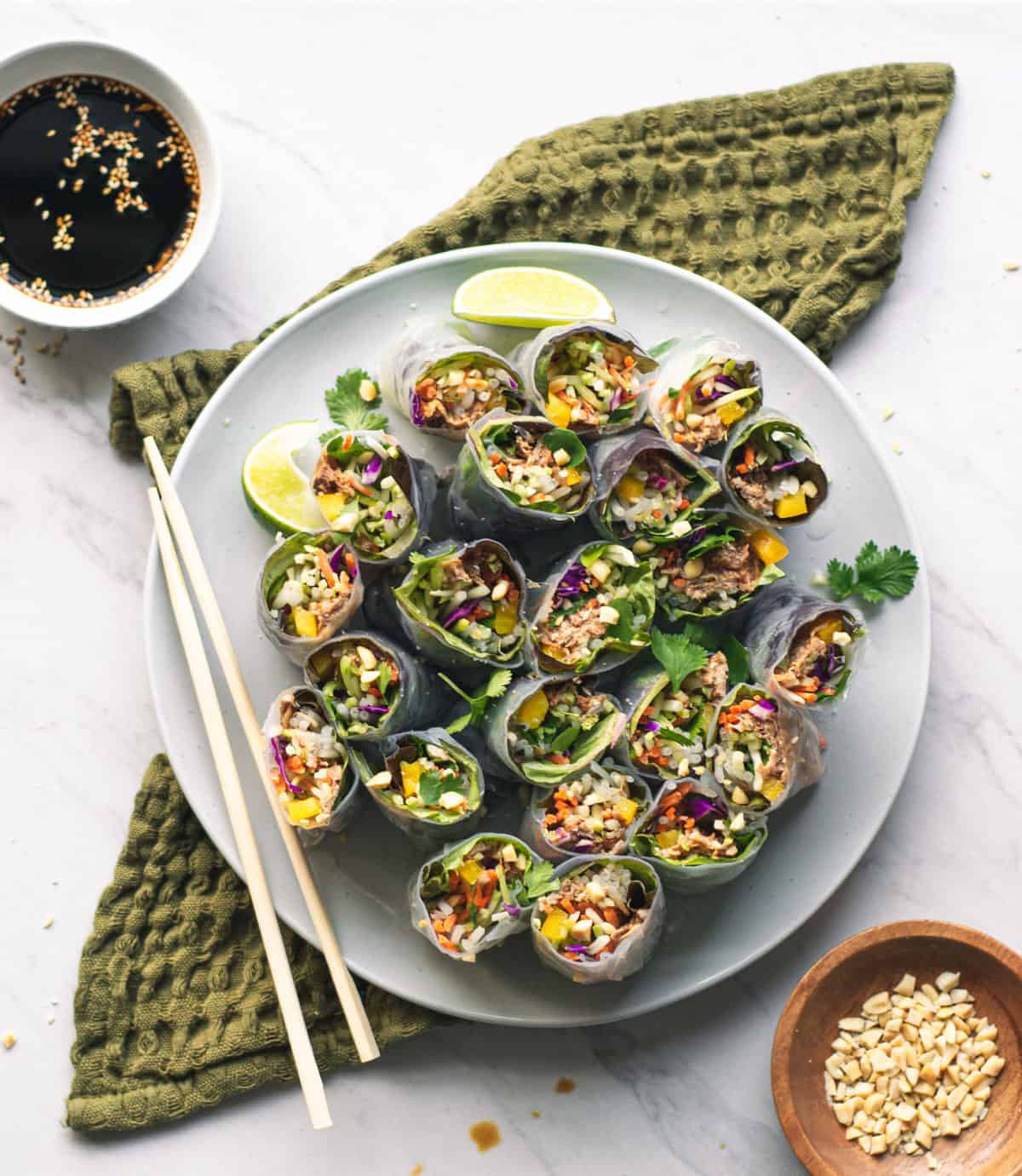 Tired of traditional BBQ sauce? Try this sweet and savory Asian dipping sauce to jazz up your next batch of leftover smoked pulled pork! Keep things light by skipping the bread or tortilla, and make lettuce wraps instead.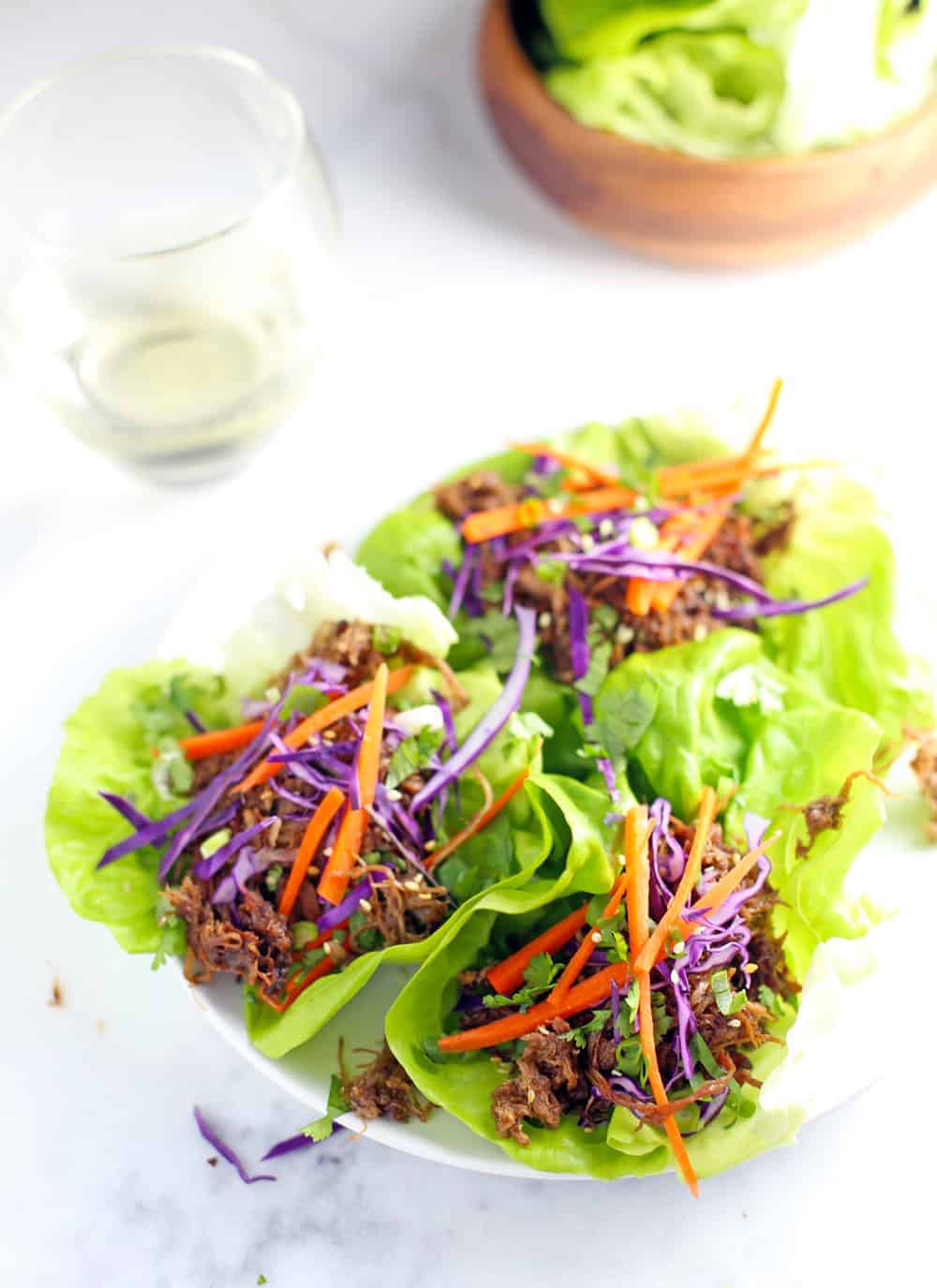 This, my friends, is one heck of a delicious sandwich for pork lovers!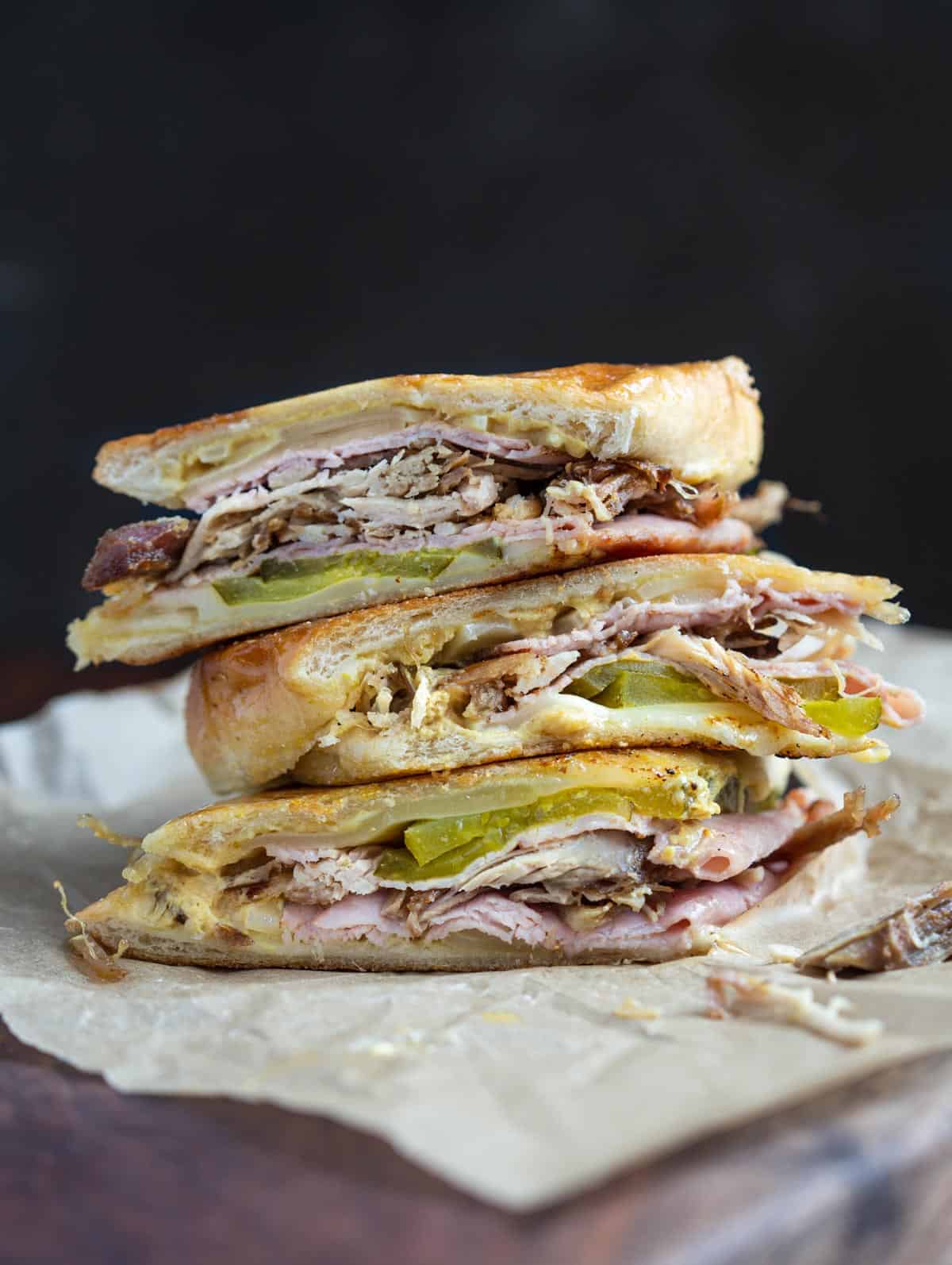 ---
More Leftover Pulled Pork Ideas
Use the pulled pork to sub for some of the meat in the following recipes.
Smoked Pulled Pork Sloppy Joes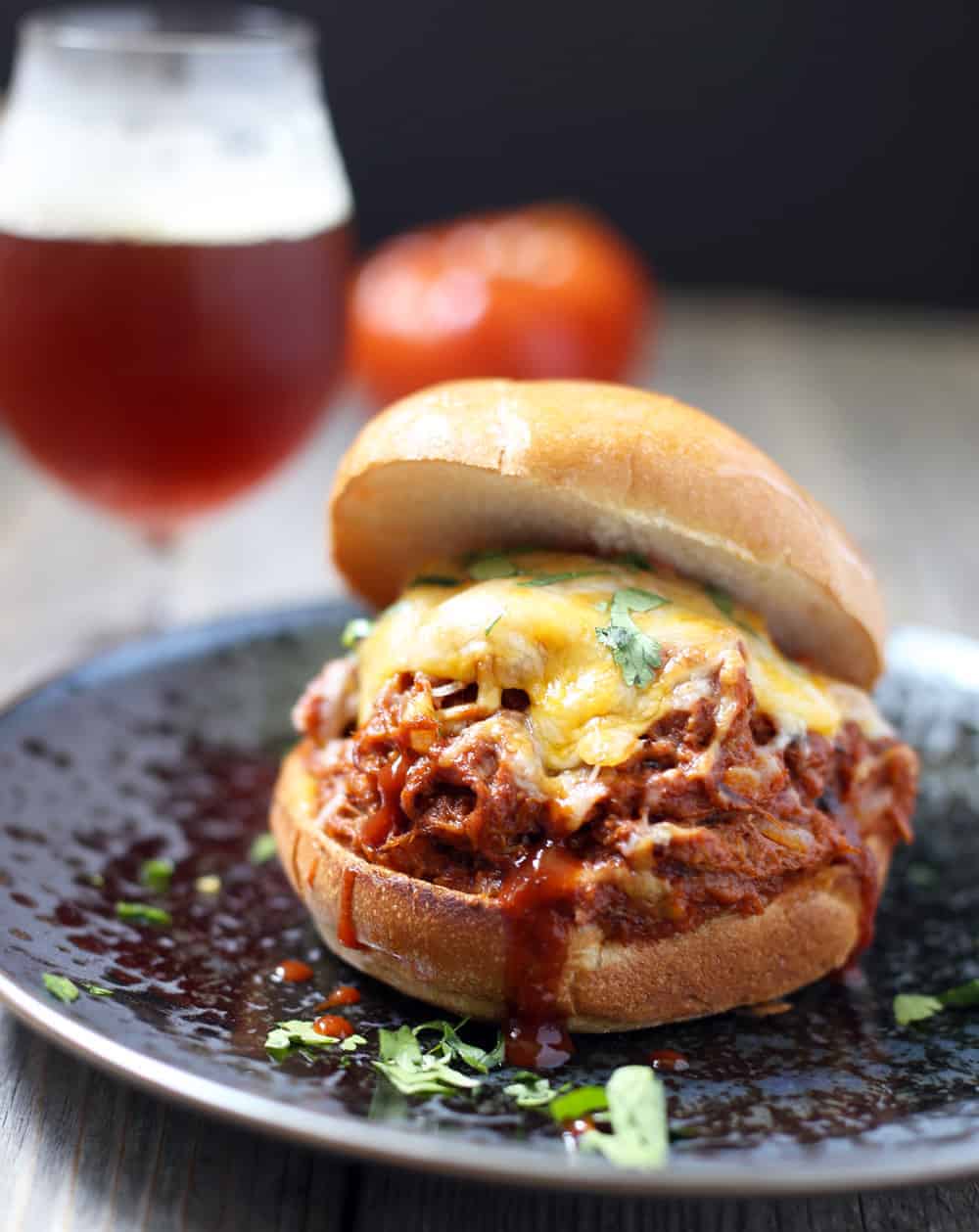 Now we don't have an official recipe for this (yet), but I'm happy to share what we do. We basically cooked up a bit of chopped onion and red bell pepper until soft, then added a 15 ounce can of tomato sauce and about a tablespoon of tomato paste. Then we added about one tablespoon of chili powder and salt and pepper to taste.
We adjusted the flavors, then added the leftover meat (two cups, give or take) and cooked until everything was combined. Then we loaded up the mixture onto a bun, topped with some cheese and put under the broiler to melt the cheese. Holy amazing use for leftover pulled pork! So good.
This post may contain affiliate links. This means if you click on the link, we may receive a small commission if you purchase through the link. We partner with brands we know and love and use and it helps keep the blog going!
---