It's important to have a go to seafood seasoning. From Salmon, to shrimp, to Halibut, this easy homemade seafood seasoning is sugar free, has a touch of heat, a touch of savory, and a punch of flavor for the delicate flavors of seafood.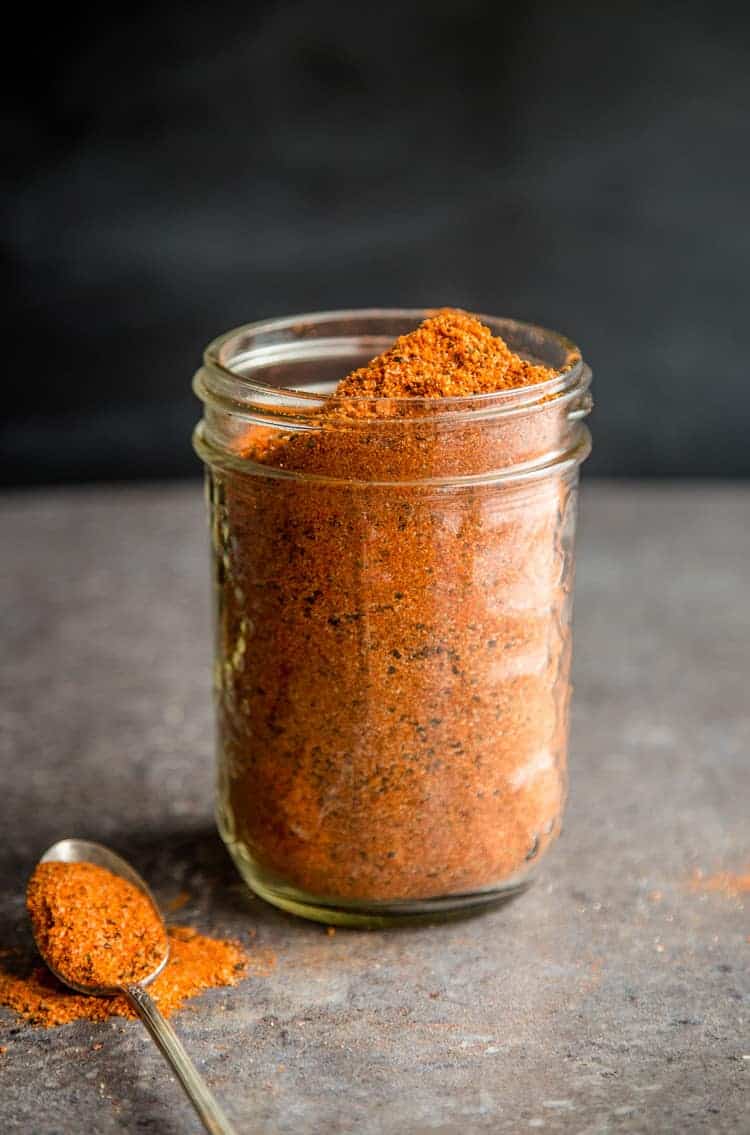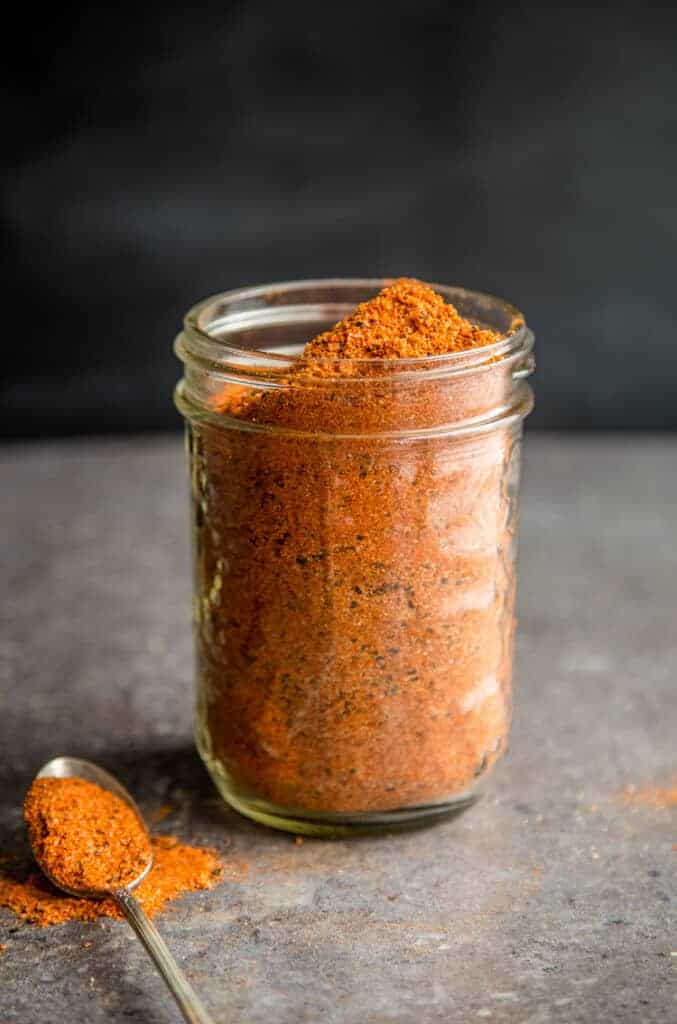 Easy Seafood Seasoning
When looking at the best combination for an all purpose seafood seasoning, our approach is a mix of flavors that won't overpower what is typically a very delicate fish (especially white fish like halibut, cod, or tilapia).
For any seasoning or rub, we follow the basic principles of sweet, salt, savory, and heat. You can read more about that in our post for the Ultimate Homemade Dry Rub. Specific to seafood, we like to emulate a salt and savory mouth feel and avoid sugar because seafood is often cooked or grilled at high temperatures. Sugar can easily burn when cooked quickly at high heat.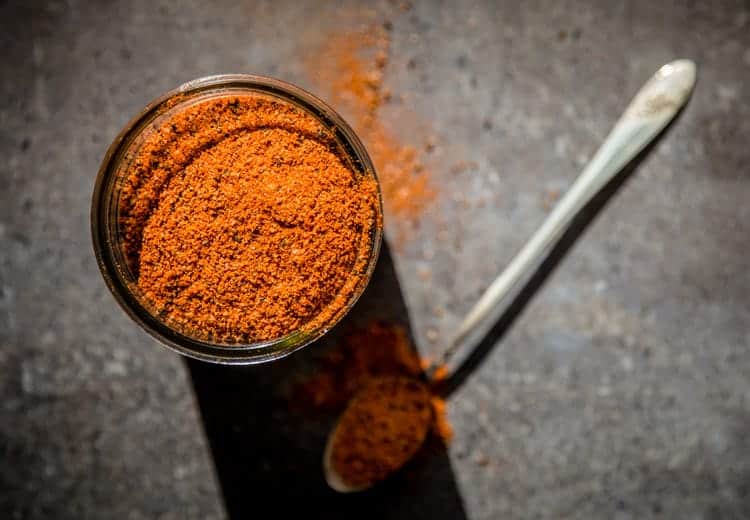 Pro Tip – Make all your seasoning on the same day so you have it for a few months, especially before holiday and grilling season.
How do I Store Seafood Seasoning
Mason jars are the best storage for the seasoning. Smaller jars with shaker lids are typically too small and the seasoning does not come out. Best to use 8 or 16 ounce jars because they can store a fair amount of rub. These are my favorite for gifting, and these are the ones I use at home for everyday use.
Store in a dry and cool place tightly covered. This helps avoid clumping and prevents the need to add an anti-caking agent.
How Long will Seafood Seasoning Last?
Properly stored, any seasoning will last up to six months. When comparing store bought to home made seasonings, not using an anti-caking agent is what defines the shelf life. That….and eating a lot of seasoned fish.
What Portions Do I Use For Seafood
Typically 1 tablespoons per pound is the average portion we use. That may change if we do a large Salmon filet, or want to get a more blackened flavor.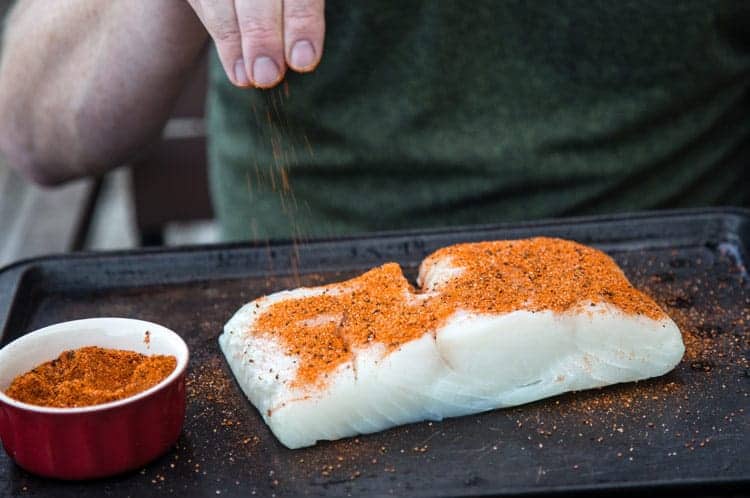 About Salt: Not all kosher salt is the same. The weight varies. Consider adding smaller portions of salt to find the right balance that works for you.
Recipe for Easy Seafood Seasoning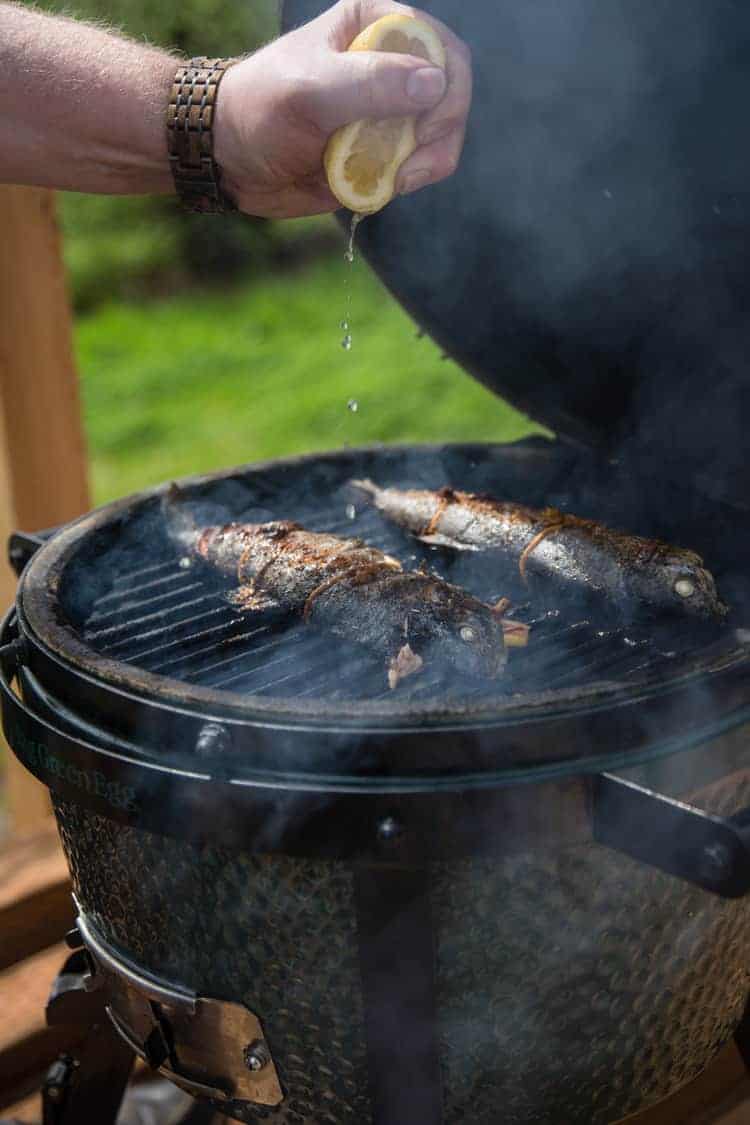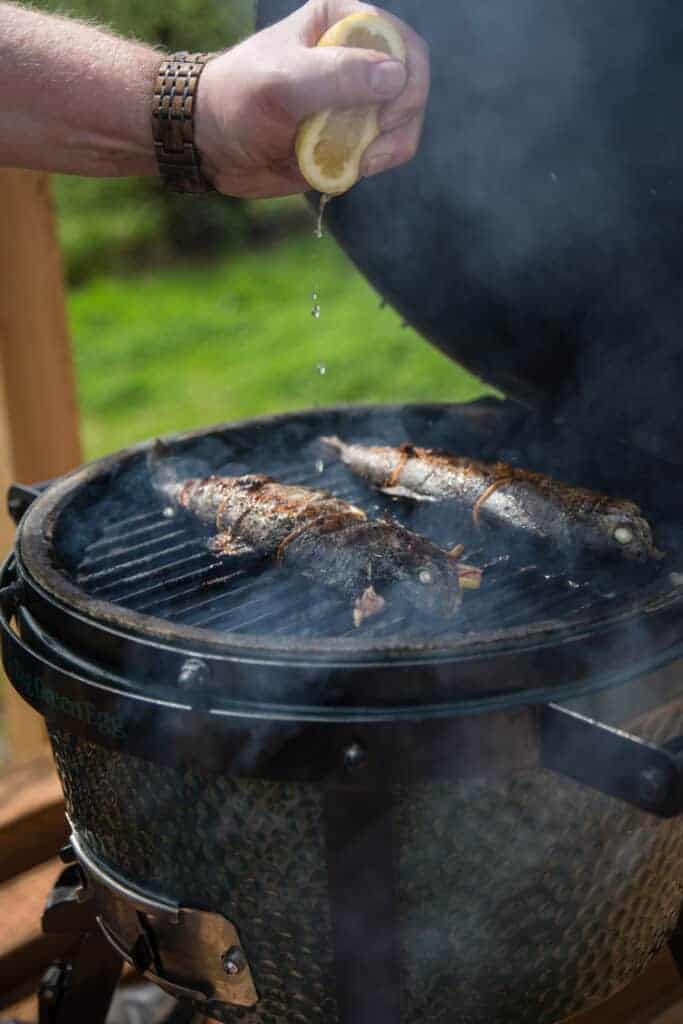 Seafood Recipes
---
**This post contains affiliate links, which means should you click and purchase some of the items mentioned, we receive a small commission. This allows us to keep putting