A fantastic homemade dry rub that's great on Pork and Chicken. We use this dry rub for ribs all the time and is great for other low and slow cooking like chicken or any pork cut.
This homemade dry rub builds upon our our basic rub and adds more complexity and flavors to really provide a wow factor to your next BBQ pork recipe.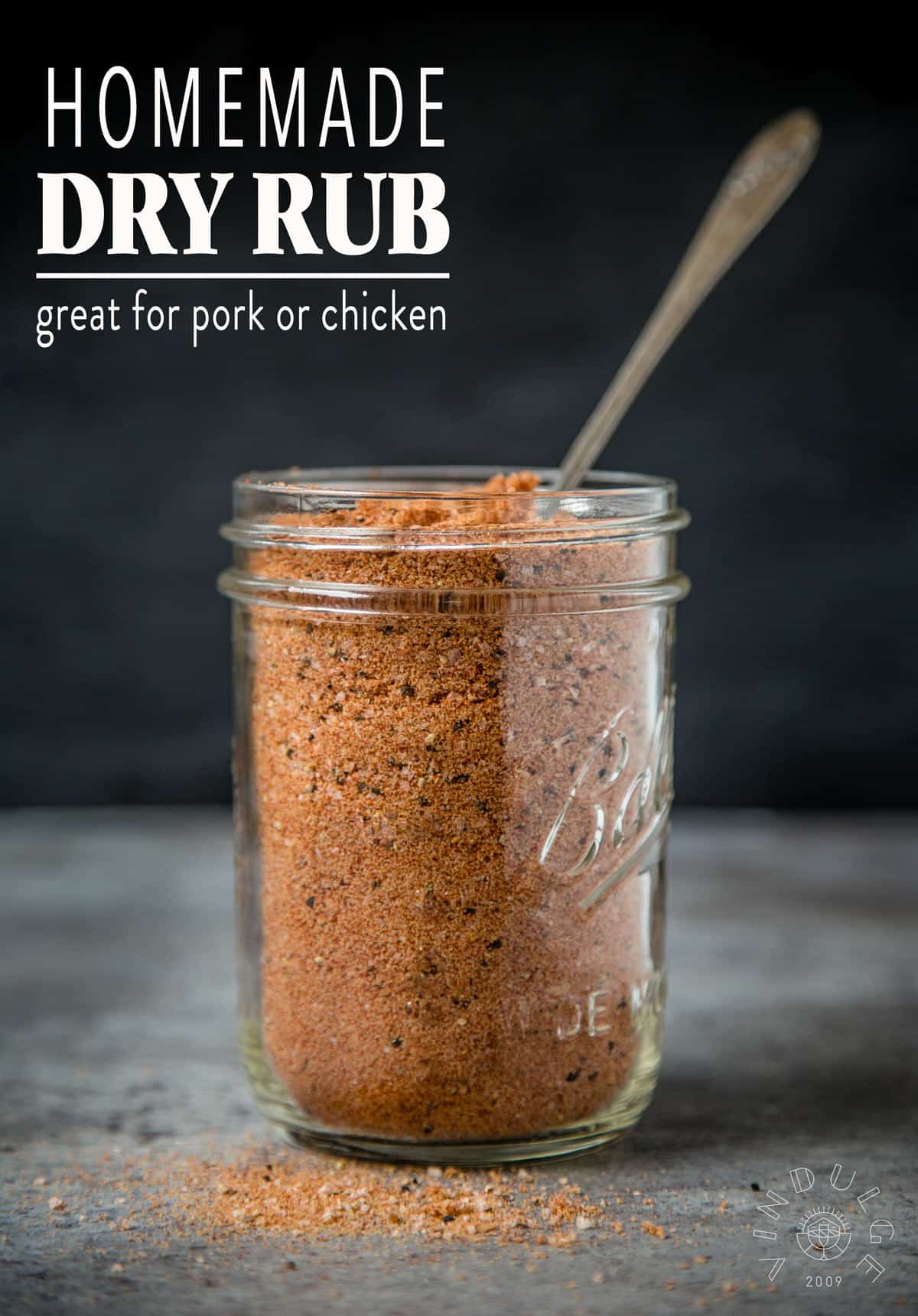 Jump to:
How to Make a Homemade Dry Rub
We've posted pretty extensively on dry rubs before. One of our favorites is our Homemade Basic Dry Rub recipe.
If you're new to making dry rubs, I suggest you start there, then come here for this, more advanced, recipe.
In that post we lay out the fundamentals of a good simple dry rub. If you want the basics, check out that post as it details the components of a great dry rub and how you can develop your own flavors, and why those work the way they do.
In that article we emphasize the components of a good dry rub for pork. Now EVERY single BBQ pro, chef, home cook, writer, grill master, pit master, you name it… will have their own take on a good dry rub. What it comes down to is finding a flavor profile that works for YOU.
Ingredients For a Dry Rub
Brown Sugar
Kosher Salt
Smoked Paprika
Coarse Black Pepper
Cumin
Onion Powder
Garlic Powder
Cayenne Pepper
We use a 1:1 ratio of Sugar to Everything Else.
What do I mean by that?
We take one part sugar (in this case use one cup to keep it simple).
Then take one part (one cup) and fill it with the other spices.
Here's a quick recap of what I mean and an explanation of other spices we use.
To summarize our previous article on dry rubs we always keep the three S's in mind: Sweet, Savory, Spice (aka heat)
Sweet: what we start with. Brown sugar (dark brown or light brown), cane or turbinado. This will help to create a caramelized crusty exterior (bark). To balance the sugar, this is where the savory comes in.
Savory: things like salt, onion powder, garlic powder, dry mustard, chili powder (which is simply a blend of dried chilies), cumin, paprika, celery salt, and more.
Spice: cayenne pepper, red chili flakes, or dried chipotle. Add these slowly (like 1 teaspoon or tablespoon at a time).
Don't be nervous about adding spice! This will help balance the sugar (I promise!).
Our basic dry rub recipe is quite simple (there's only 4 ingredients in it). If you're ready to do something with a little more flavor and punch we've got this one for you.
Ultimate Dry Rub for Pork and Chicken
I call it "The Ultimate" because it's truly the rub we use on most pork dishes. It's also incredibly popular recipe on the internet with millions of views. This recipe also works great for chicken too (as long as you're cooking your chicken low and slow. Note that sugar will start to burn when you cook at a high temperature).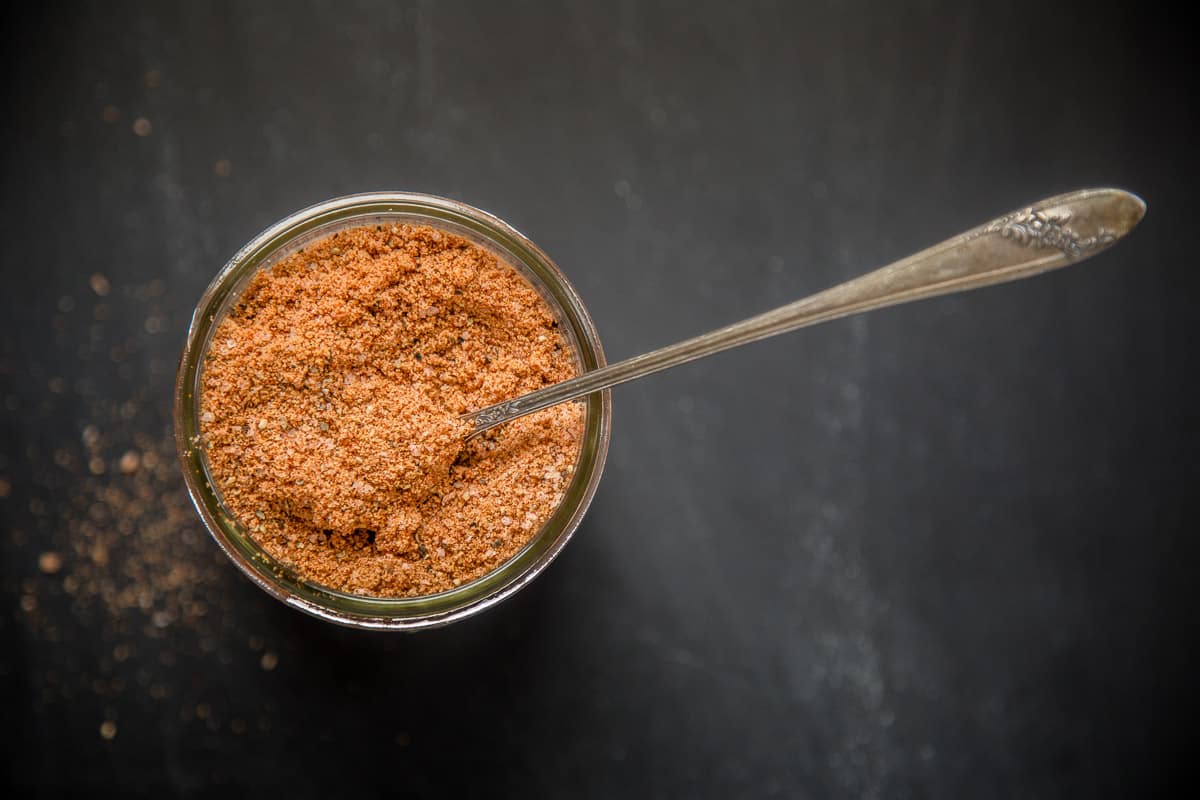 A Note About Salt
We get feedback across the board about salt. Salt is a very subjective taste. Also, the salt in your pantry matters when making dry rubs. We use Diamond Crystal or Jacobsen kosher salt. We do not use iodized table salt. Salt will be different weights, even among kosher variety. So no two salt companies will measure the same. You have permission to adjust based upon the type of salt you have, and we encourage kosher salt.
Pro Tip – You cannot remove salt, so go light on the salt portions first then add based upon your taste. If you added too much, the best offset to salt is sugar.
How to Store Homemade Dry Rub
This will yield just over 2 cups of dry rub. Keep this stored in an air tight container in the pantry and use throughout the summer on your favorite pork recipes.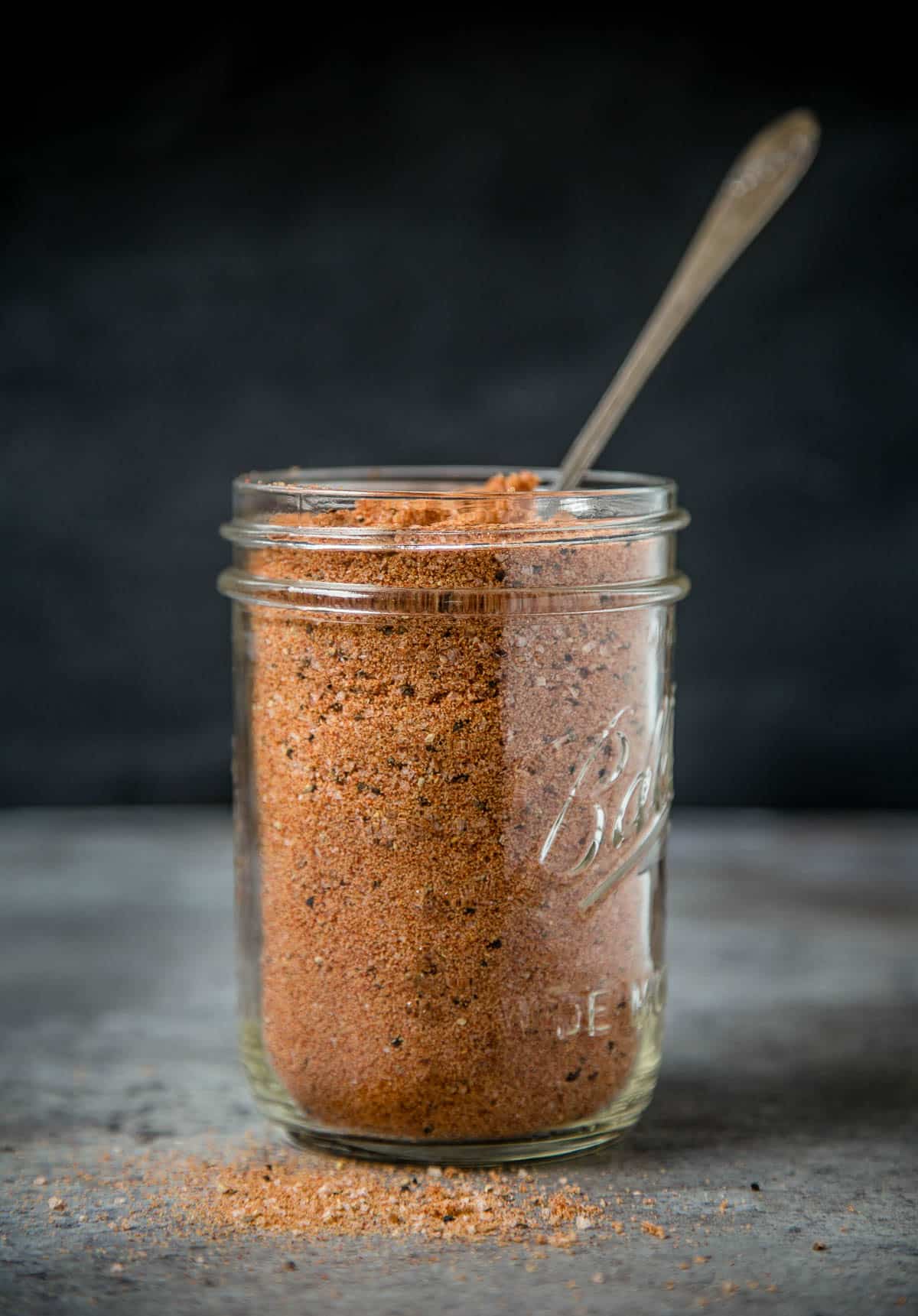 Try this Ultimate Homemade Dry Rub on:
Mary (a certified sommelier and recipe developer) and Sean (backyard pitmaster) are co-authors of the critically acclaimed cookbook, Fire + Wine, and have been creating content for the IACP nominated website Vindulge since 2009. They live in Oregon on a farm just outside Portland.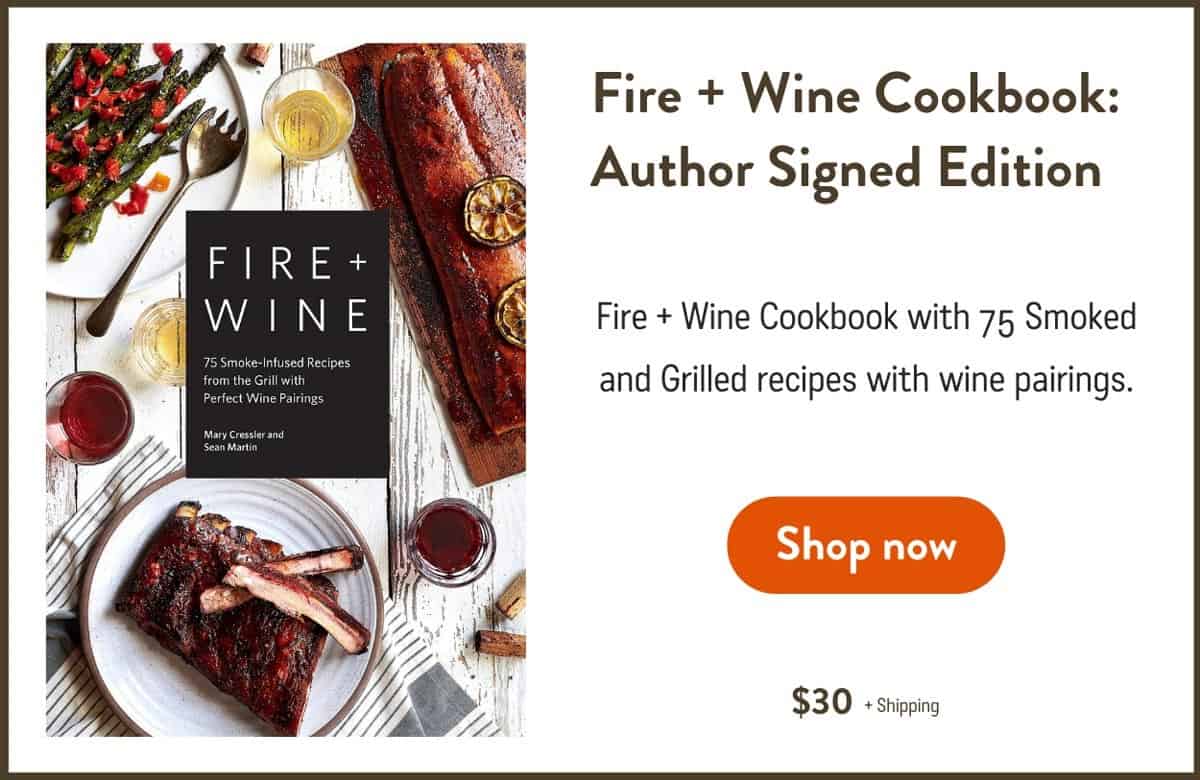 Tried this recipe? Give us a star rating and we would love to see! Mention @vindulge or use the hashtag #vindulge on all the social media handles. And consider subscribing to our newsletter where we drop all our favorite ideas and inspirations every week.
This recipe was originally published in June 2018, and republished in 2023 with updated photos. The original recipe remains the same.
If you like this recipe we'd truly appreciate it if you would give this recipe a star review! And if you share any of your pics on Instagram use the hashtag #vindulge. We LOVE to see it when you cook our recipes.
---