Ever wonder what you could do with a miniature 3.5-inch cast iron skillet? Here are 17 Genius uses for that teeny tiny miniature cast iron pan!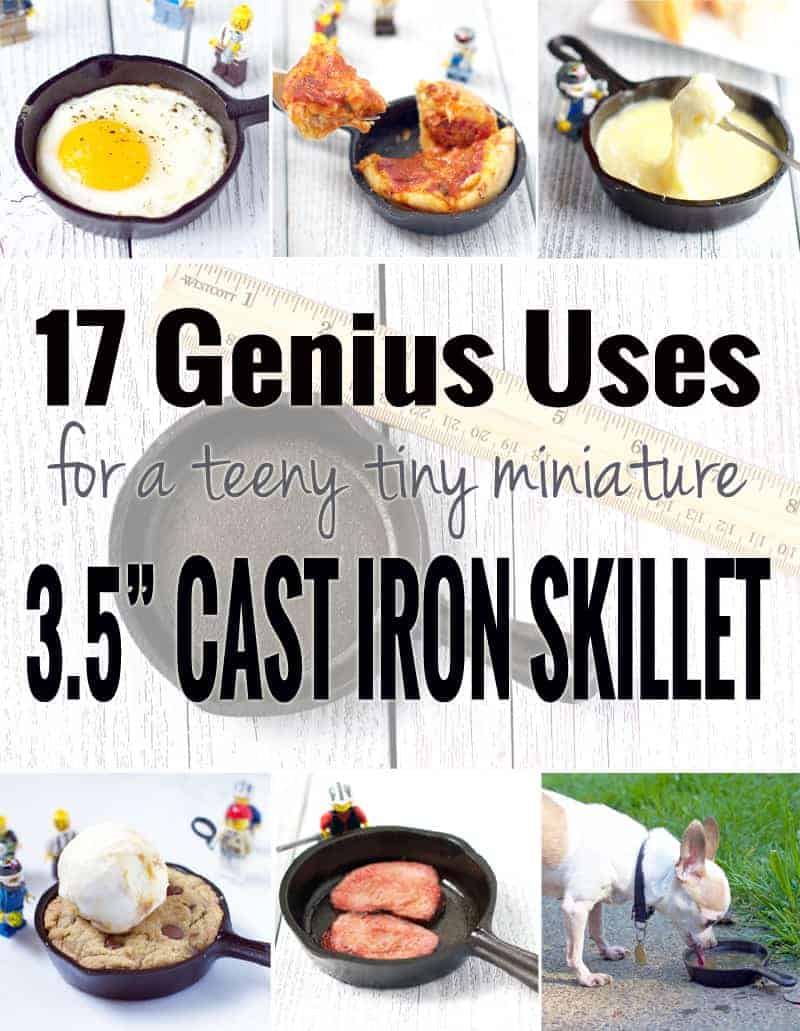 This past Christmas my mom gave me one. A super teeny tiny miniature cast iron skillet. It is small. Really small. Like 3.5-inches wide small.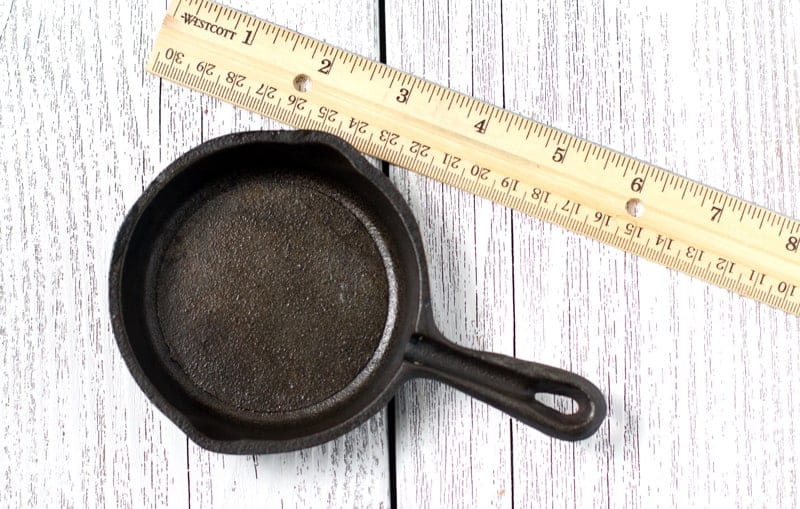 It's just like this Lodge miniature skillet.
We teased her endlessly about the pan. "Mom, seriously, what the heck are you supposed to cook in a teeny tiny cast iron skillet?" I asked.
She just laughed. But she never actually answered my question.
Was this a joke?
Well the cute little pan has grown on me and, after using it for a few months, I can now testify that this is a pretty genius little gadget. Besides it being small (perfect for any minimalist out there) and therefore taking up very little space in your kitchen, it has a number of incredible uses. Here are 17 that come to mind.
What to do with a 3.5-inch Miniature Cast Iron Pan
The obvious, like…
1. The Perfect Fried Egg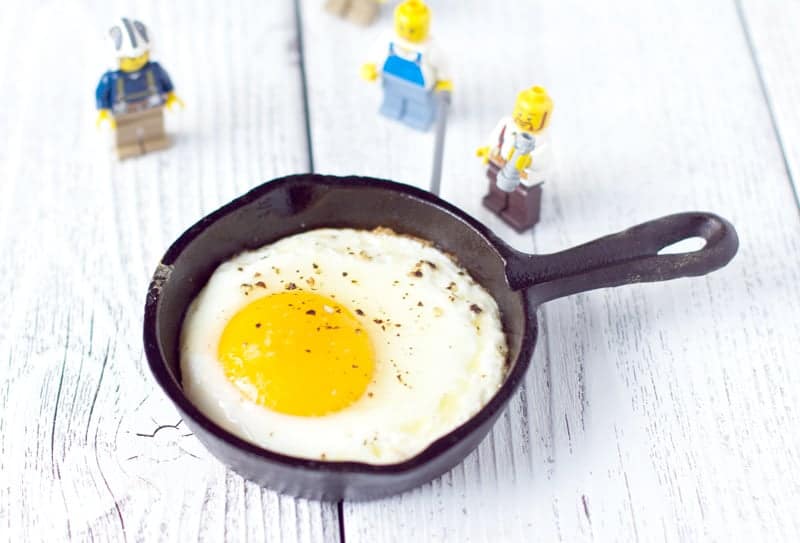 2. Works for Over Easy Eggs too
3. Marvelous for some tiny Bacon Bits…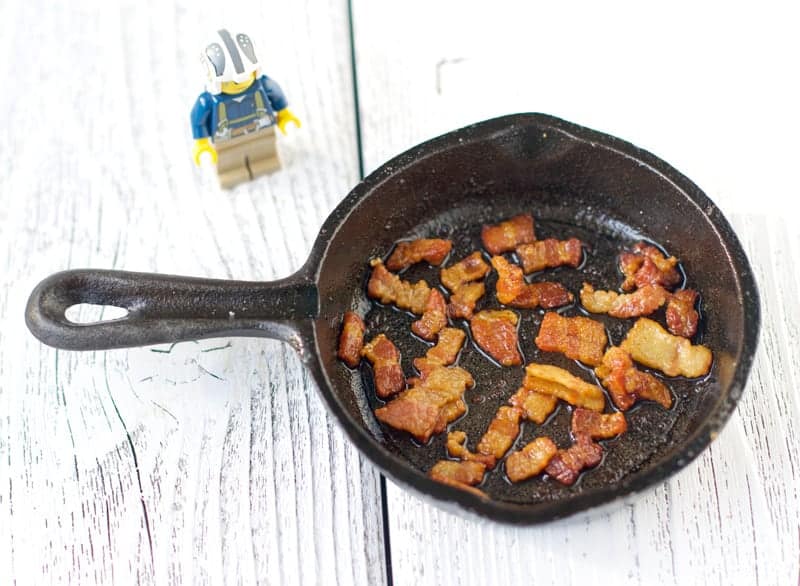 4. For a Bacon, Red Pepper, Tomato, and Cheddar Mini Frittata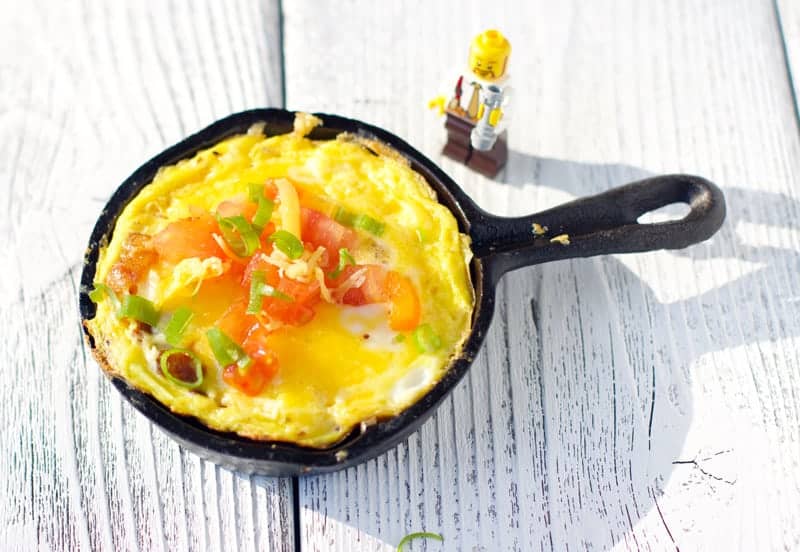 "Ready for plating, sir."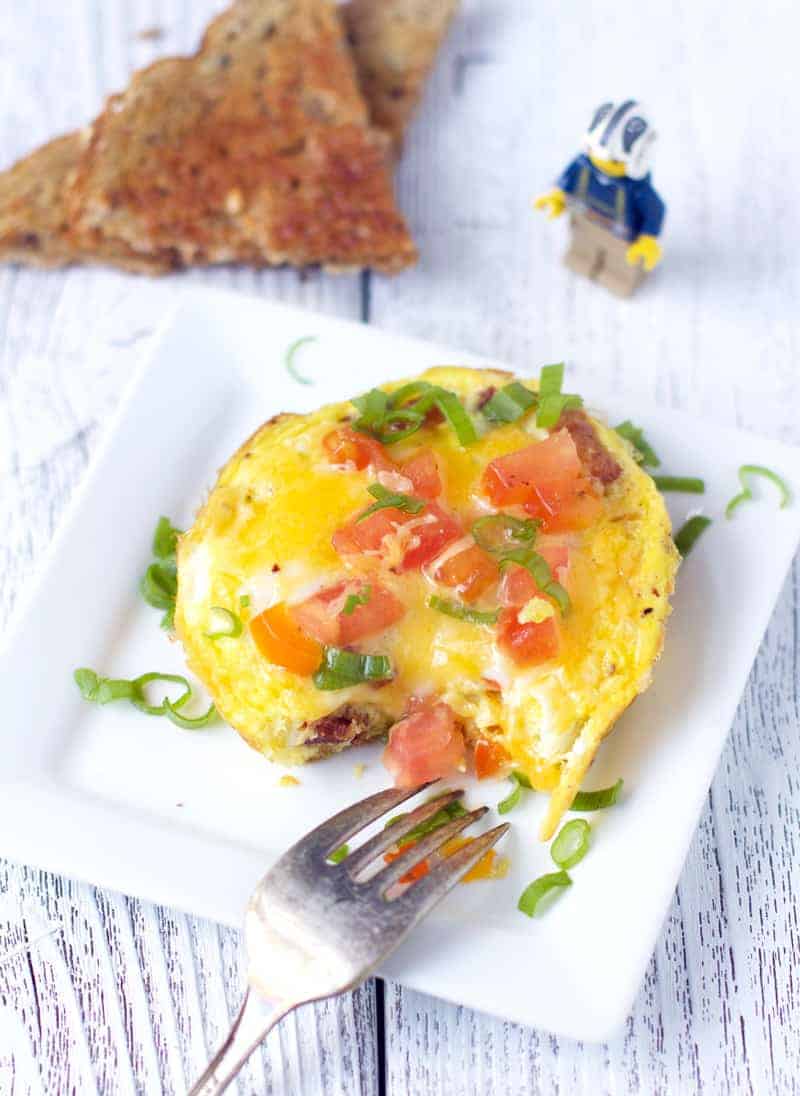 5. Egg Muffin Sandwich
Who needs Starbucks or McDonalds when you have your very own teeny tiny miniature cast iron pan??? Find an awesome breakfast sandwich recipe for this pan here!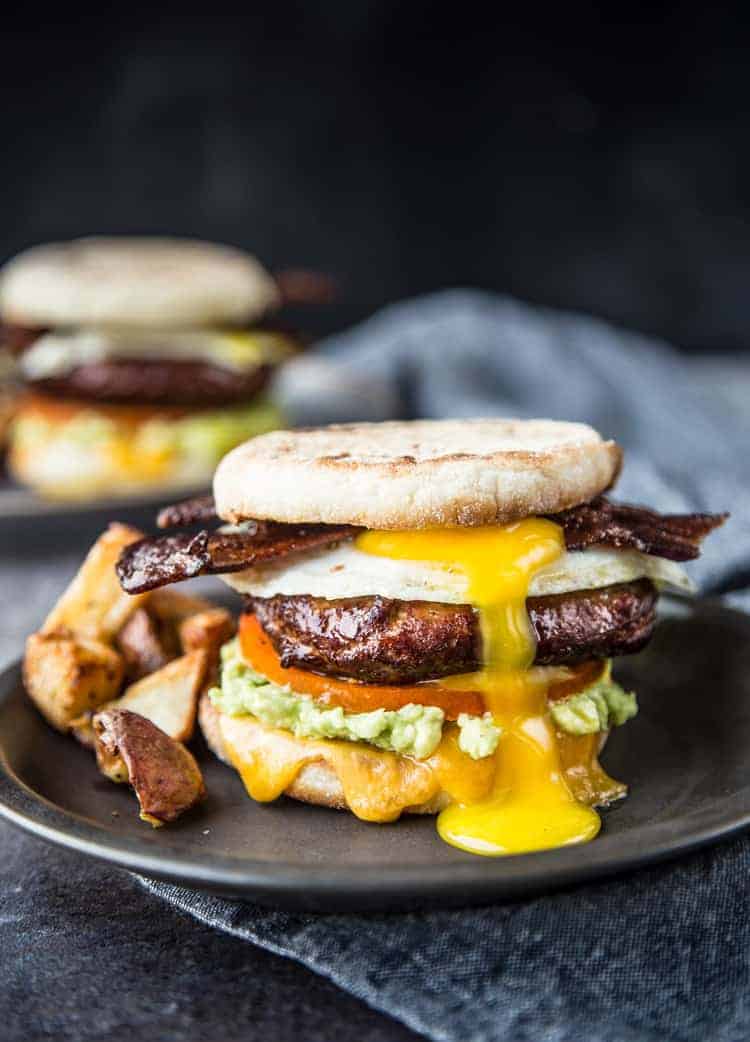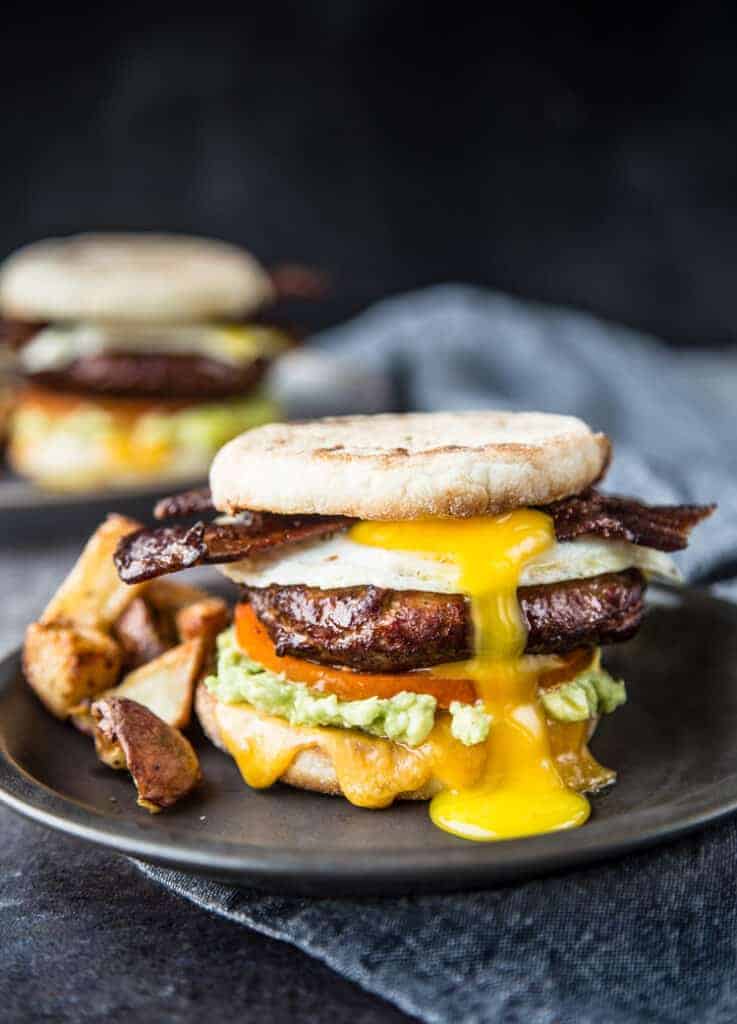 But it also works great for non-egg items too, like…
6. Searing Baby Steaks….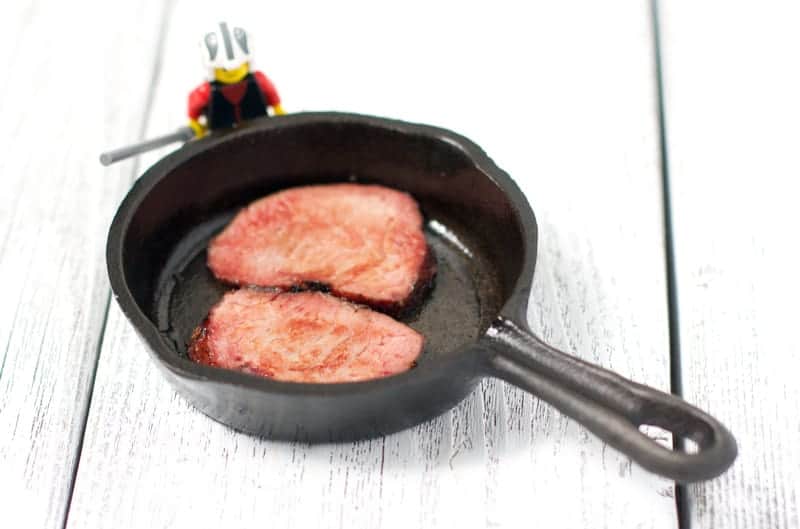 7. For a Tiny Steak and Cheese Quesadilla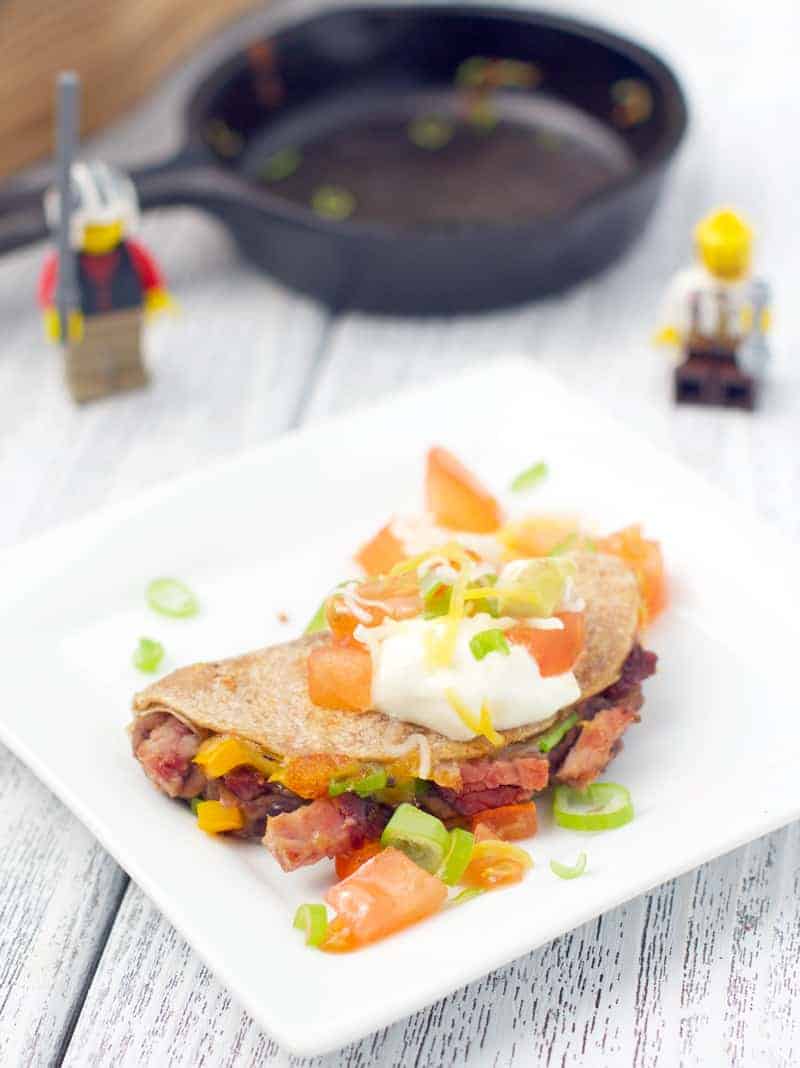 8. Or Roasting Garlic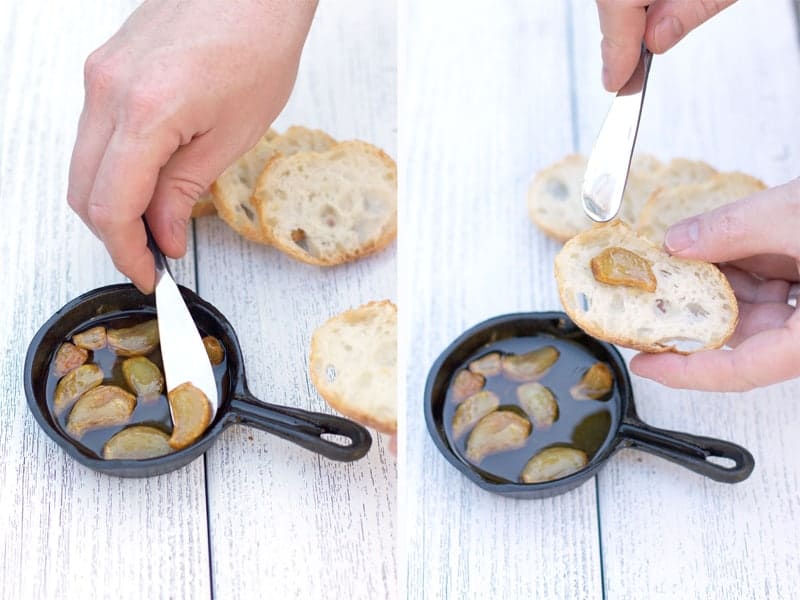 9. Your friends will love this one at your next cocktail party, paired alongside some delicious charcuterie, smoked almonds, and super fancy artisan salts.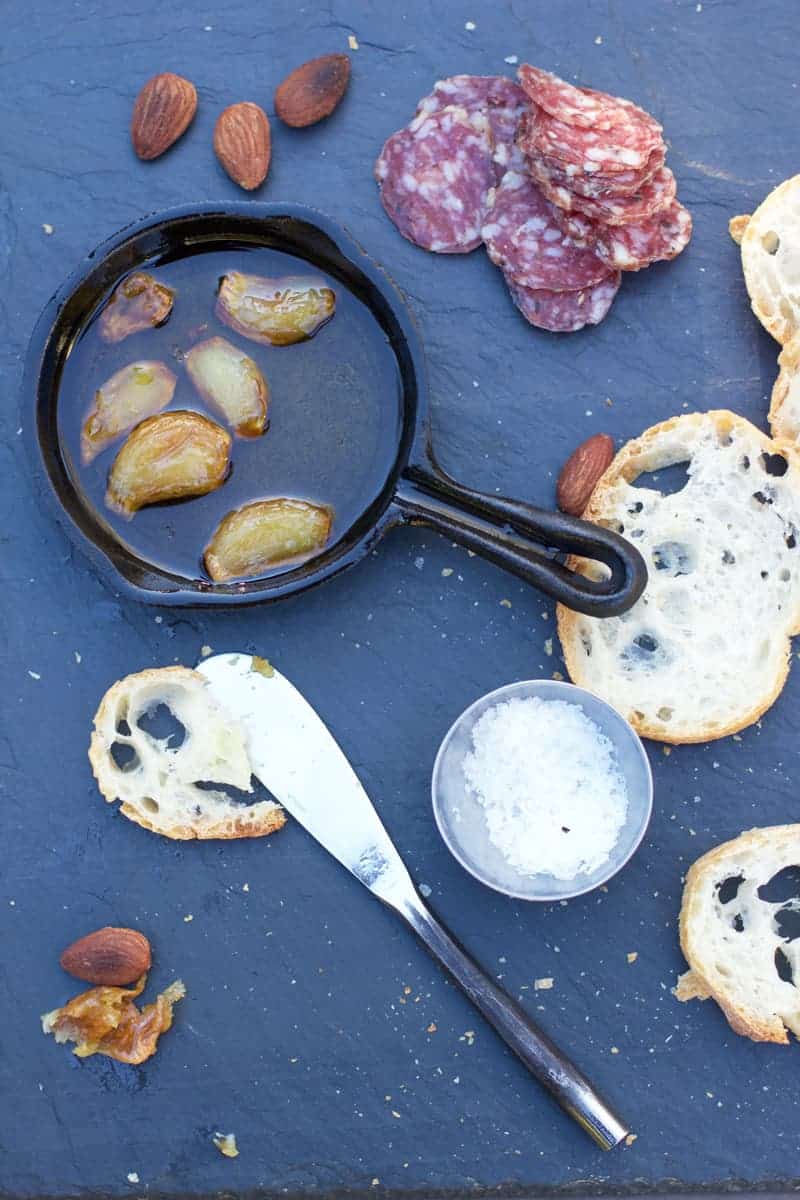 10. A Teeny Tiny Chicago-Style Deep Dish Pizza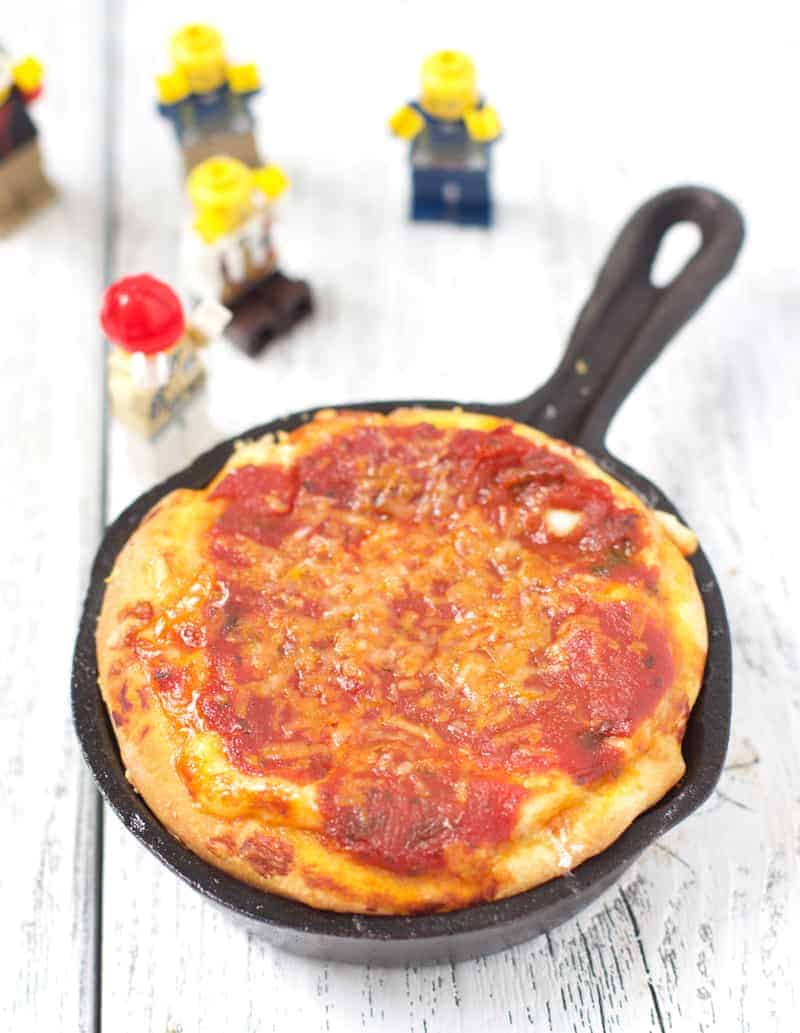 Go ahead and dig in… It's a pizza party!!! Woohoo!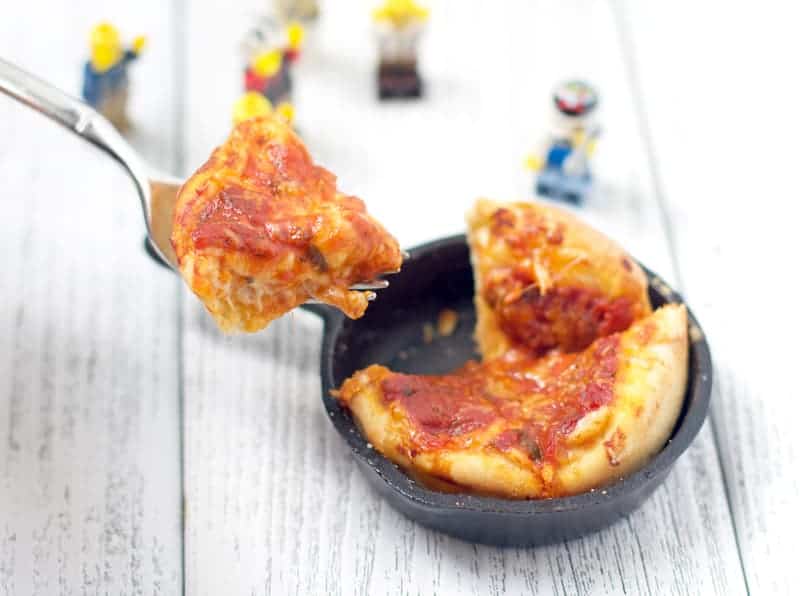 Valentine's Day has come and gone, but it's never too late for a romantic…
11. Cheese Fondue for One…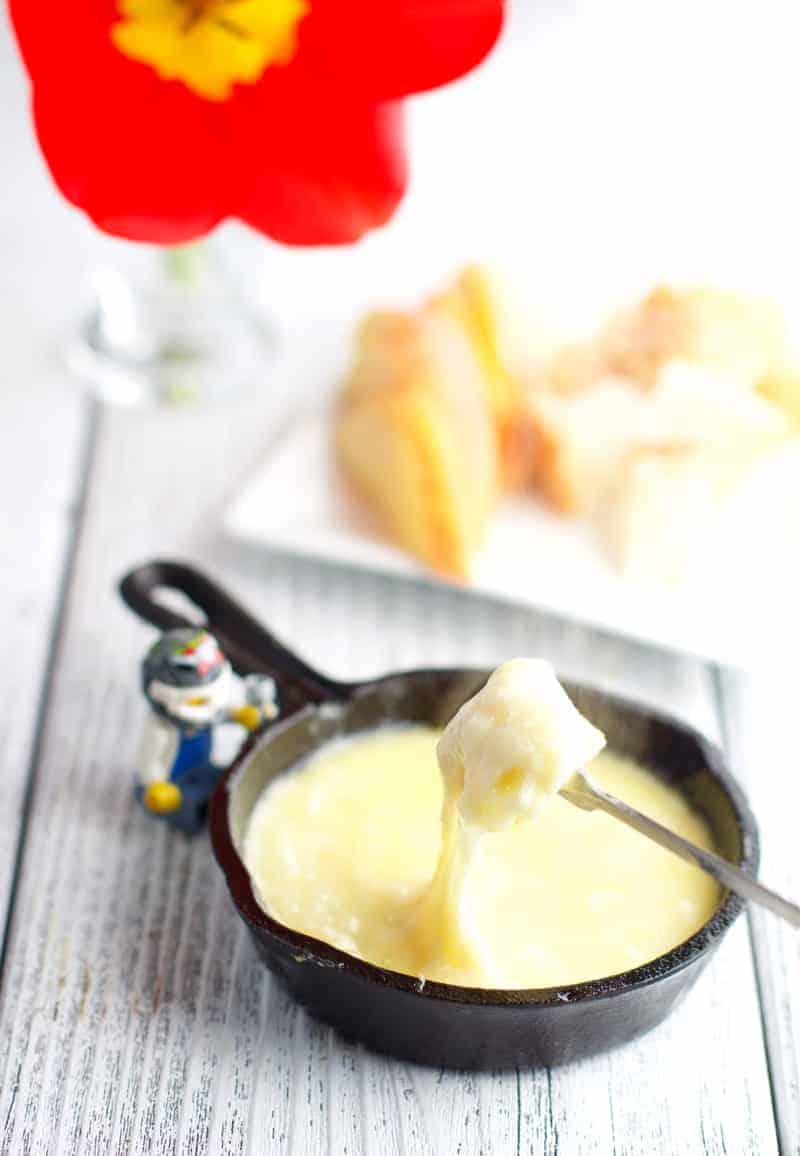 12. Or Chocolate Fondue… also for One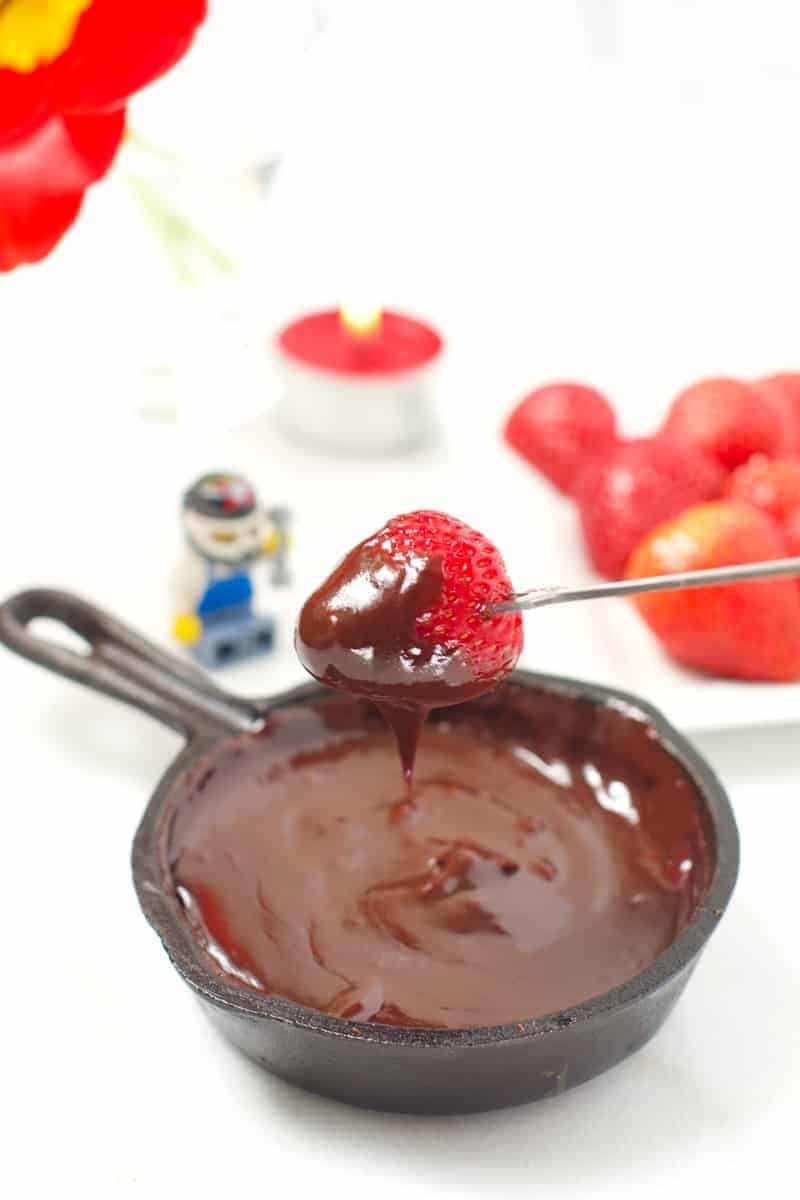 Still feeling up for something sweet? How about a…
13. Deep Dish Cookie… Cooked in a Teeny Tiny Cast Iron Skillet?!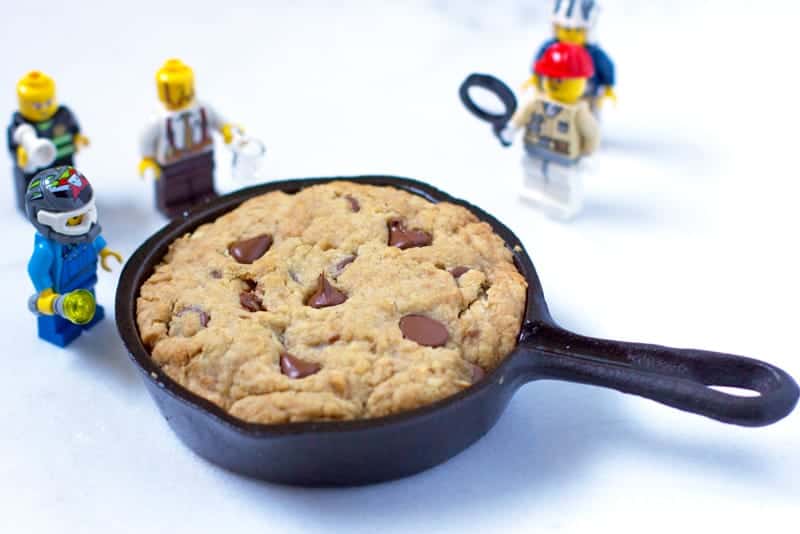 13.1 Don't forget the Ice Cream!!!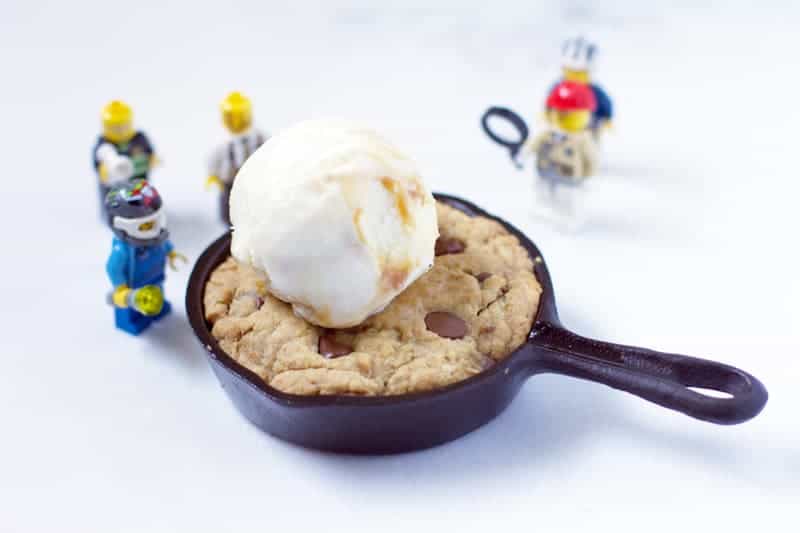 Yum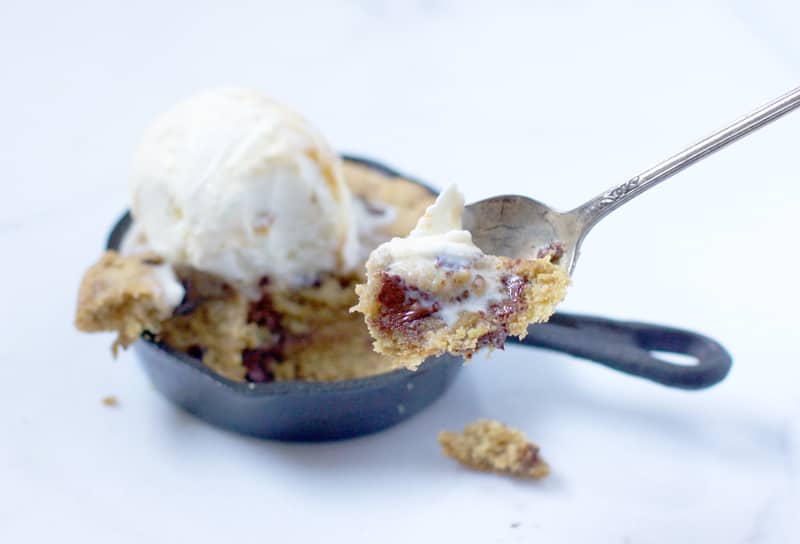 But just because it's labeled a pan doesn't mean its powers are limited to just food. Think outside the box for more uses for this amazing teeny tiny pan, like…
14. Statement Jewelry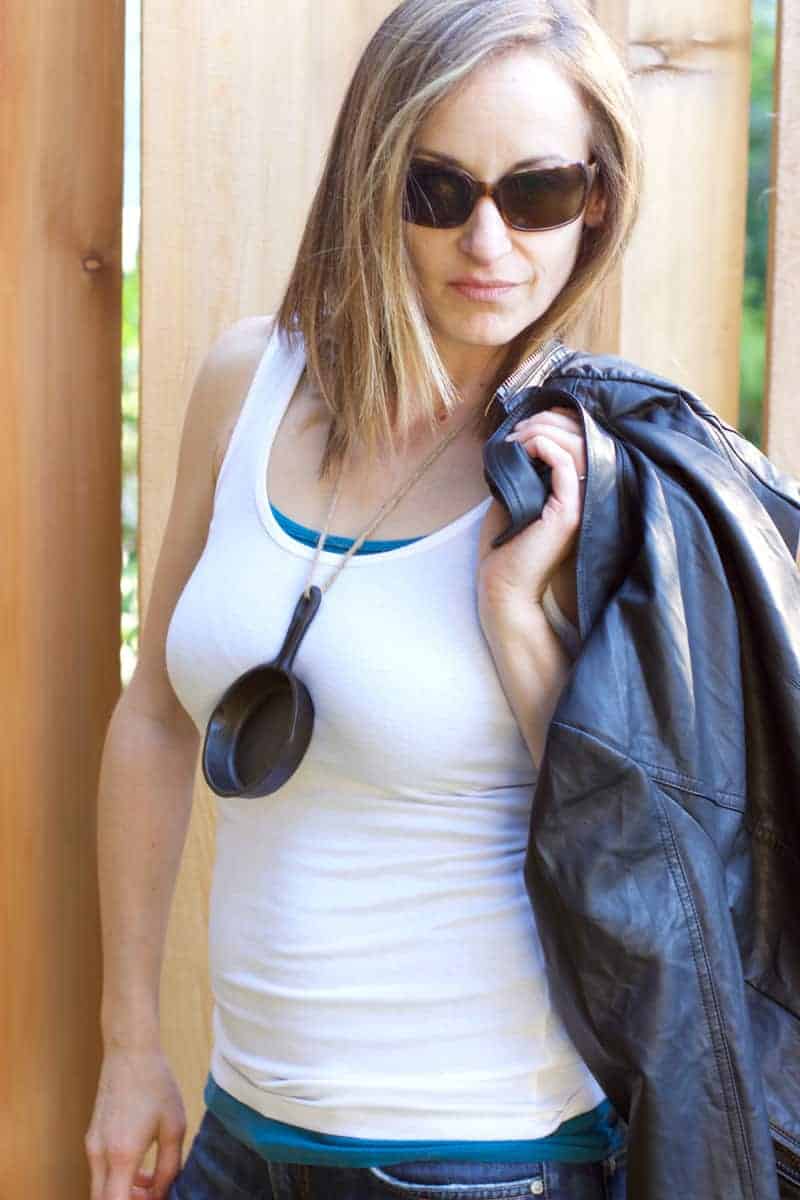 Nothing says, "I'm a Badass," like wearing a miniature cast iron skillet around your neck while sporting your faux leather jacket around your shoulder.
15. Christmas Tree Ornament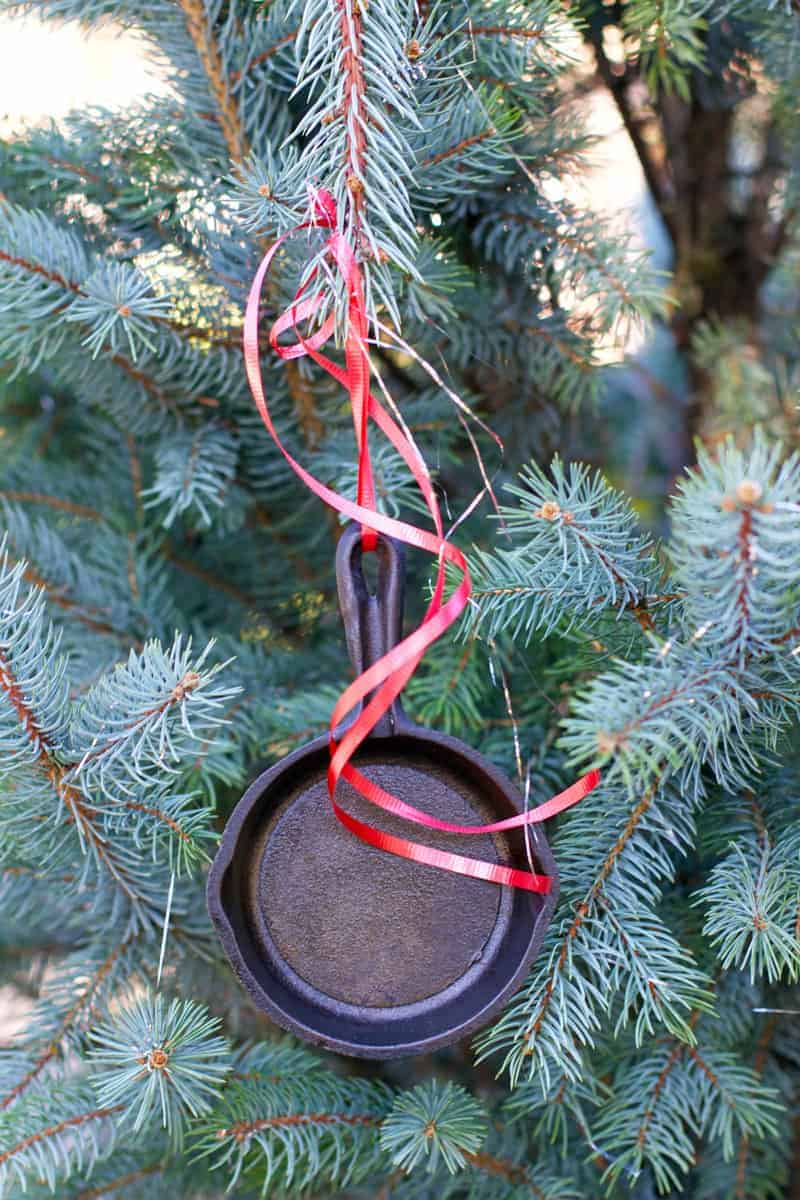 I'm pretty sure my dear mom will be receiving her very own magical teeny tiny miniature cast iron skillet this year in her stocking.
16. Dog Bowl for your Teeny Tiny Dog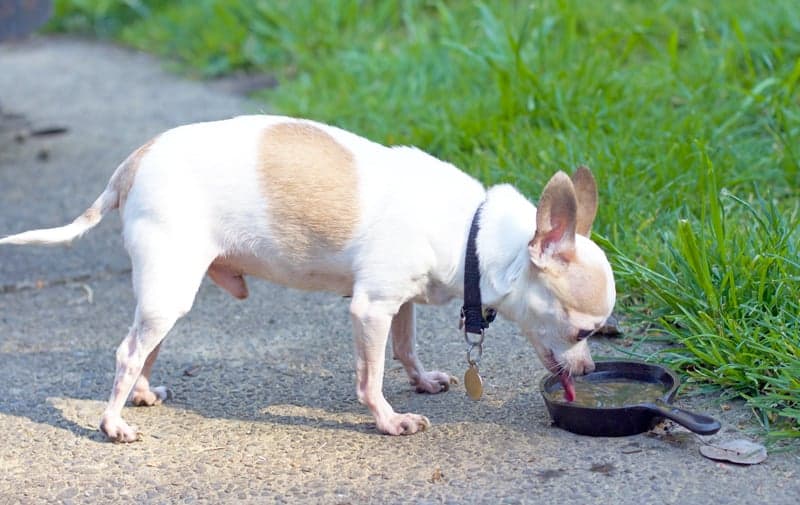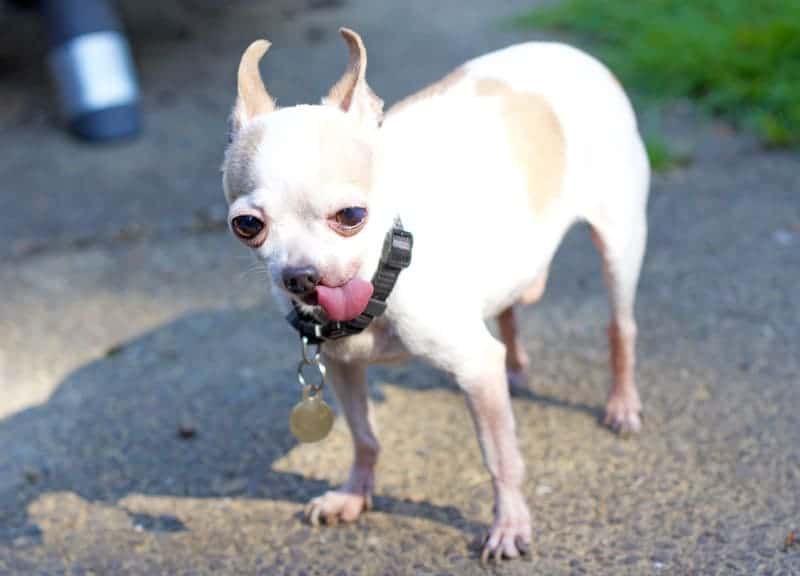 17. A Wine Coaster for your Favorite Bottle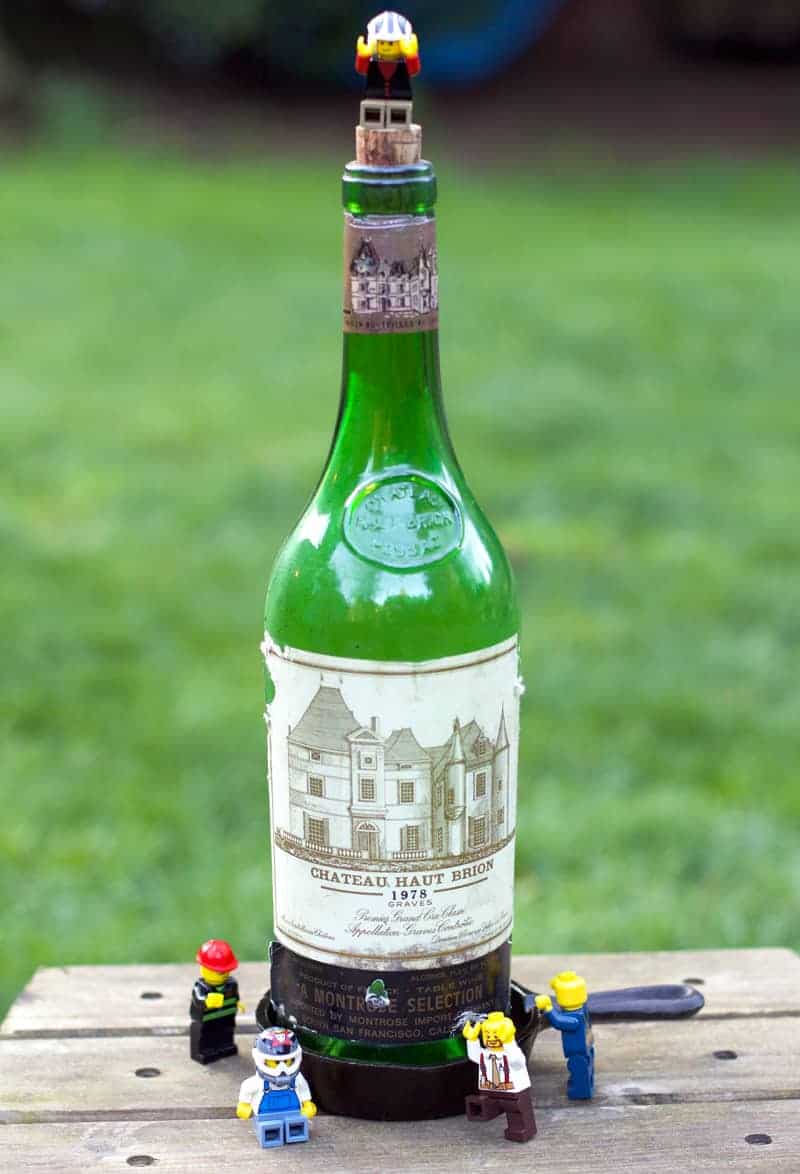 Seriously. This is a life changing pan! You can get your very own
for the price of a couple Starbucks lattes. And for this price, and all the incredible uses for this teeny tiny skillet, you should probably invest in the 4-pack, and give some away to your friends. #minicastironskillet4-eva
---
Video
---
And with the holidays coming up, this miniature 3.5-inch cast iron skillet is the perfect for that foodie on your list!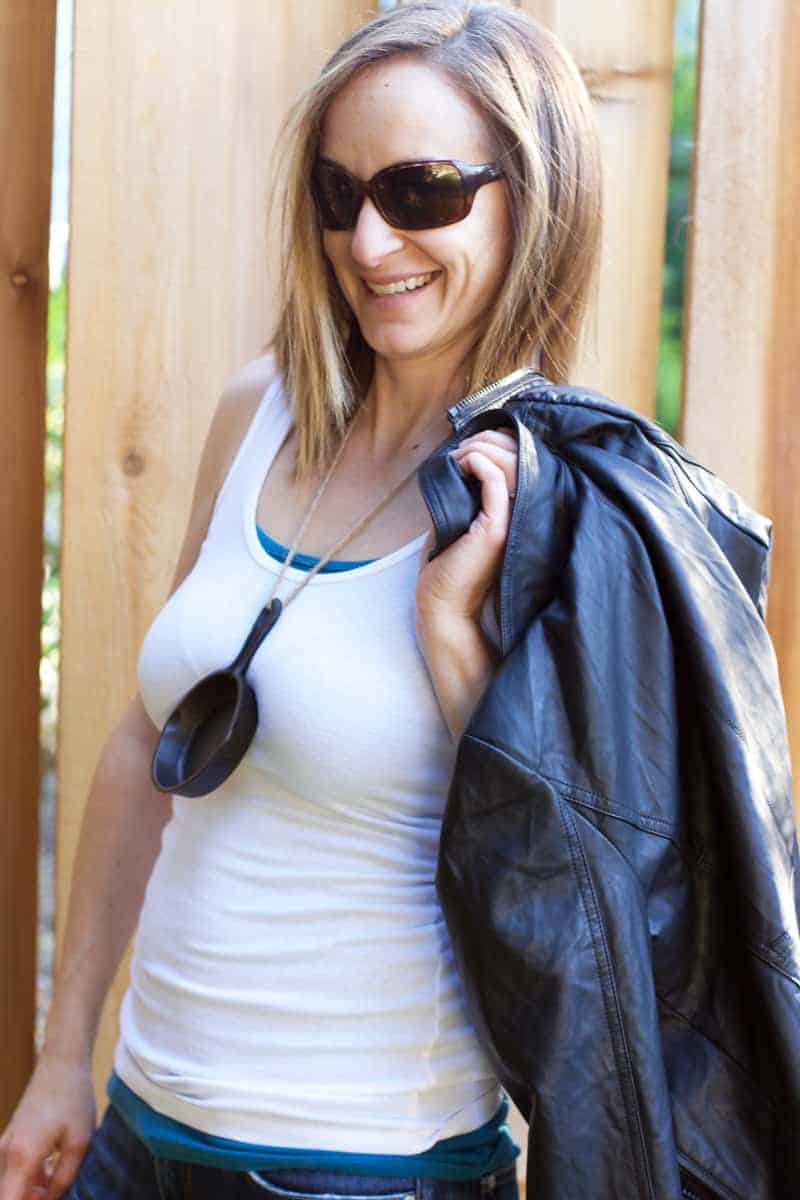 Get the perfect stocking stuffer for the foodie in your life here.
---
Make sure to tag us on Instagram with your tiny cast iron pictures!
Disclosure: This post contains affiliate links for that super teeny tiny miniature Lodge 3.5 inch cast iron skillet. That means if you buy one of these cute little pans based off this recommendation I get something like ten cents because the thing is so darn cheap. That money will go directly into my Christmas fund to give everyone in my family their very own tiny skillet.
---