Our holiday gift guide for the BBQ and food lovers on your list!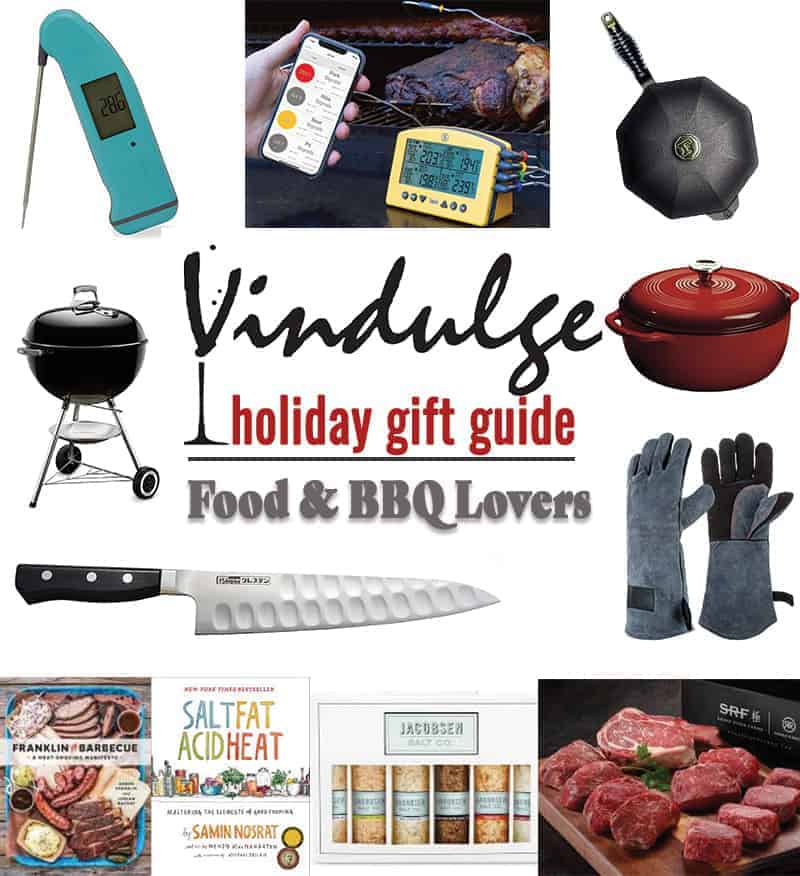 Tis the season for giving! I also have a love/hate relationship with most holiday gift guides. My heart beats at an unhealthy rate when I see gift guides that contain "100 stocking stuffers under $15," or "150 gifts for him," or "75 perfect gifts for her."
Too many!
We like to keep our gift guides simple every year.
Why? Because we test out new gear, gadgets, cookers, and food items, throughout the year (sooo many!). The ones that make the cut are the ones we'd happily buy for ourselves and friends.
Not that many make the cut. That's because I don't believe we need hundreds of gadgets in order to cook well. When it comes to gear for BBQ, cooking, and wine loving, believe less is more. Quality over quantity.
There's just a few items that I can't live without, and these are items that would make any foodie on your list happy this year.
If you have questions or need advice, we're always here to help! So ask away. Have something we should add to the gift guide? Let us know!
I hope these give you some fun ideas for the BBQ, Grilling, or just foodie on your shopping list. Some (but not all) contain affiliate links*. All are products we use and love.
Holiday Gift Guide: Grilling, Barbecue and Cooking Hardware
Knife sharpening, grills, pans and gloves. This is the hardware we love cooking on and with. A holiday gift guide needs these awesome shout outs.
---
---
---
---
---
---
---
Holiday Gift Guide: Foodie Options
What do I get for a foodie? Well, unique cooking oils, salts, and meats! Try out some of these great finds to make your favorite foodie smile. I mean, with a holiday gift guide, couldn't you imagine shipping a beautiful Prime Rib from Snake River farms to your family or friends? (And of course have them invite you over)
---
---
---
Holiday Gift Guide: Books for the Barbecue Lover
Books are an awesome gift for any holiday gift guide. Here are a few of our favorites from understanding fundamentals, to getting really geeky on BBQ.
---
---
---
---
That's it. If we find more good deals we'll be sure to let you know, either via our Facebook page or weekly newsletter. So make sure you're following along so you can be in the know of a good deal when we see it.
*Some of these links are affiliate links. Please know we only recommend items we love and use often, and everything on this list is items we stand by. Happy Holidays!
---
First Published November 2017 | Updated November 2019