When making a decision to invest in any pellet grill, it should take into consideration price and quality. MAK Grills is a US based company (out of Oregon) that takes the best of design and cooking consideration and created one of the best engineered cookers in the pellet smoker category.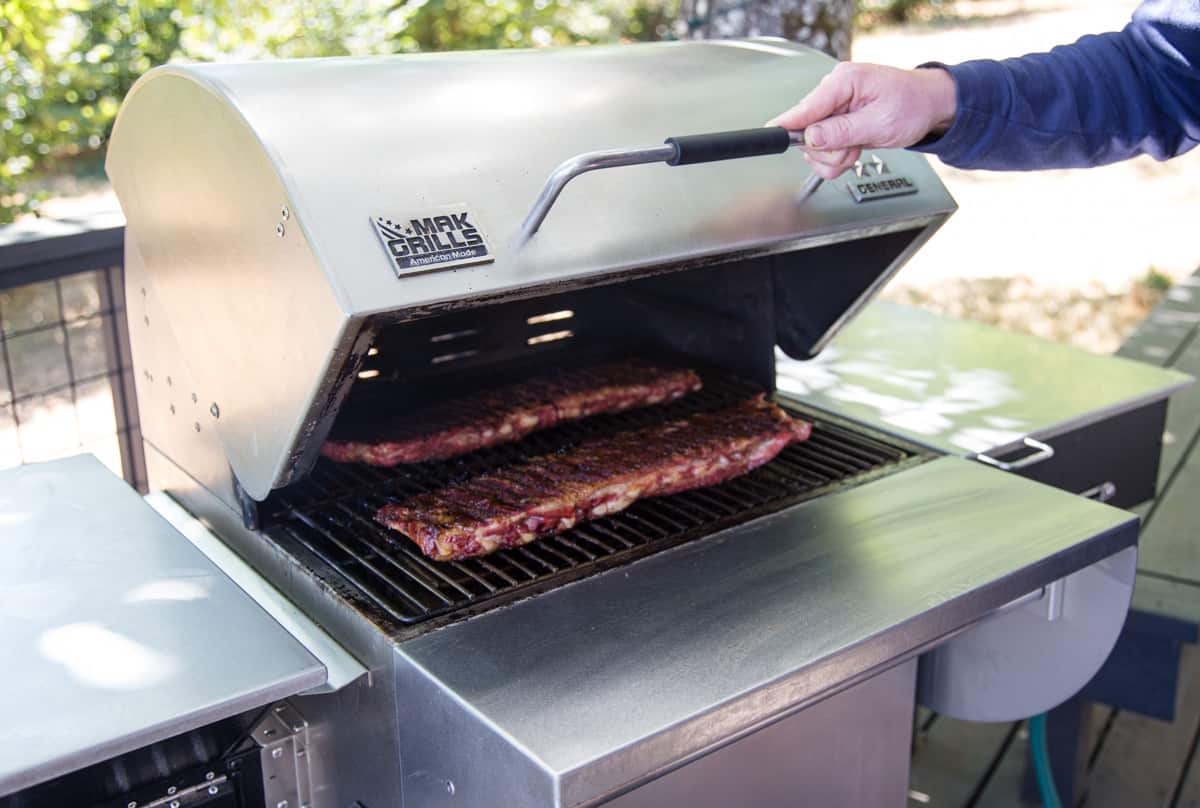 We have been cooking on pellet grills for over 14 years. And we have learned that not all pellet smokers are the same. And yes, there is the budget factor to consider, and we have a guide to pellet grills by price category for consideration and where we also discuss how a pellet grill works (like how to avoid the dreaded flame out).
This product was a free media sample sent to us for review. All opinions are our own.
Overall Thoughts
If you want an American made pellet grill that can sear and smoke and you have a fair amount of money, this is the best pellet grill in its class. The stainless steel is high quality, the Pellet Boss control unit is a workhorse and the engineering is a clean design. This grill will last forever if you take care of it.
Pros
Cons
Grilling: Has the best designed grilling function of any pellet grill we have used with their unique Flamezone set up and temperatures that we have clocked at 600+ degrees Fahrenheit.

Space: There is a lot of room and with various shelving options you can cook a lot.

Warmer Box: Each 2-Star comes with a warmer box that can also double as more space for smoking.

Temperature Controller: The Pellet Boss controller provides consistent and steady temperature control.
Price: Mak Grills are expensive and at the current price range are comparable to other grills like a Big Green Egg XL and the Traeger Timberline, Cookshack, and Pitts and Spitts.

Weight: The Mak is heavy at 235 pounds, but the castors roll easily on a deck and if you don't plan to move it much it really won't matter.
As of 2023 the temperature control unit also includes WIFI which has been a much needed standard for pellet grills at this price range. In prior years it was an accessory, so if you are buying a used one be sure to ask if it has the WIFI accessory.
Where To Buy MAK 2-Star General
You can buy direct from their website and have shipped to you which requires assembly. MAK no longer sells through a distribution network.
Some online retailers may have MAKs for sale like Big Poppa Smokers.
The 2-Star is also available as a build-in model for outdoor kitchens.
Model Tested
We tested the standard MAK 2-Star with cabinet. Over the years we have really come to appreciate two key factors in using a MAK Two-Star General pellet grill.
Range of Heat
Durability of Construction
Things to Consider When Selecting Your Pellet Grill
When we bought our first pellet smoker (not a MAK), we not only spent a fair amount of money on it, but soon realized we needed to upgrade the temperature control unit.
We also learned that it did not sear easily (despite the advertising), so we had to buy some special infrared grill grates. To avoid that trap, it's important to understand up front what you are getting so you don't have to spend all that extra money on accessories.
Likely for a little more investment up front, you can get those same things, and more, in a base model of a higher quality grill. If you have qualified the pellet grill is the best option for you let us share with you what we have learned about the MAK Two-Star General.
Specifications
| Features | Specifications |
| --- | --- |
| Grill Dimensions | 49" H x 60" W x 25" D |
| Weight | 235 pounds |
| Cooking Surface | 429/859 in.2 (19.5″ Deep x 22″ Wide x 14″ Tall) |
| Warmer Smoker Box Dimensions | 285 in.2 (19″ Deep x 15″ Wide x 5″ Tall |
| Hopper Capacity | 20 pounds |
| Smoke Mode Range | 160 – 190 degrees F |
| Temperature Range | 160 – 625 degrees F |
| External Grill Construction | 16 gauge 304 Stainless Steel body |
| Internal Grill Components | 14-gauge stainless steel internal components |
| Country of Construction | Grill built and assembled in USA, some electronics sourced offshore. |
Source: MAK Pellet Grills
Unboxing and Assembly
The MAK came in two boxes and was easy to assemble with one person. It is heavy and a second person is recommended when putting the cooking chamber together with the legs.
The hardest part during assemble were the bolts around the auger assemble and just took some finesse to angle my hand. It took about 2 hours to assemble.
First Burn
We ran an initial burn for 45 minutes at 400 degrees with the grates and internal components to clean out some of the residual oil.
Range of Heat
Before buying a pellet smoker, check the disclosed heat ranges. It should be clearly stated on the manufacturers website. The ranges go from low to high, with the lows focused on infusing smoke flavor to the protein, while the high temperatures start to get into the ranges for searing and high heat cooking (especially important with fish and pizzas). MAK discloses a range of 170 degrees Fahrenheit to 600 degrees, which is a great range from smoking to searing for direct grilling.
With the MAK Two-Star General we have seen a low range of 160 degrees Fahrenheit (F) which has been great for smoking nuts or delicate fish. We have also had it as high as 610 degrees F which is amazing for things like searing a steak or making pizzas.
MAK also has a few key components that start to separate them from the competition.
Temperature Control Unit
The lifeblood of a good pellet smoker is the electronic unit that controls the temperature. MAK uses the Pellet Boss controller that manages the temperature very accurately. And when setting the temperature you can set the ranges from "smoke" (targeting 170 degrees F), to 5 degree increments all the way up to the "grill" setting, which will reach the ranges of 600 degrees (or more in our experience). We rarely have the need to cook over 600 degrees. Compare that to a similar unit that only maxes out at 450 degrees and you'll find that the added heat is really important if you like high sear cooking from time to time. That precision also makes it great for baking, like our corn bread with smoked honey.
Igniter
The igniter is also an important component. In prior experiences with pellet grills, the igniter would often burn out, leaving you stuck with no heat. The igniter on the MAK reaches 2000 degrees F in seconds and brings the unit online quickly so you have less warm up time.
I also can't stress their lifetime warranty as well. The peace of mind that if it ever goes out you can get a new one is an amazing feature.
Roaming Thermometer
MAK enlisted feedback from users who mentioned they would like to fine tune temperature swings (all smokers from pellet to offsets have swings). So they engineered a roaming thermocouple that tracks the ambient temperature of the smoker wherever you are cooking. Simply remove the thermocouple and move it next to the item being cooked and get the most consistent temperature needed for the perfect cook.
Built in K Probes
We know that cooking to temperature is the golden rule of low and slow. With three built in K style probes, you can monitor the temperature of brisket, or anything you are cooking, right from the control unit. It also can be used to set alarms and provide updates as to when you need to wrap or pull a finished shoulder off the grill.
Grilling – FlameZone
This is, hands down, one of the best parts of the design and temperature. Most pellet grills that do get higher in heat have limited the actual surface area that gives access to the heat source. They either created a door or slide out shelf over the fire pot, or they engineered more heat to push into the cooking chamber (which is still technically indirect cooking).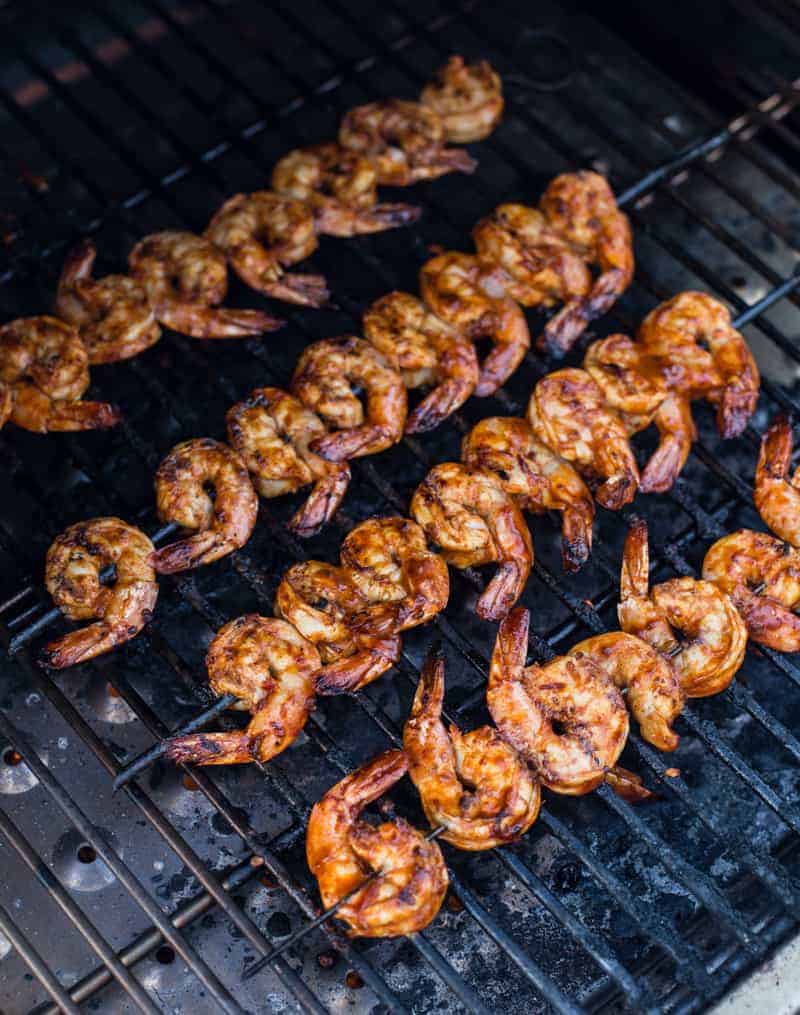 The FlameZone are two covers that can be removed. Under them are holes that provide direct access to heat across the entire cooking area of the grates. This means you can throw steak over any of the grates and still get a hot sear, versus in just one small portion of the grill.
This is a standard feature on all MAK Grills as of May 1st, 2020.
Durability of Construction
The investment in the temperature control systems are important. But additional off the shelf investments also make these grills family heirlooms, much like a good cast iron pan is for cooking.
Stainless Steel
Rust Proof 16 gauge 304 stainless steel body and cooking chamber makes even the wettest Northwest winter a non issue. No need for touch up paint to keep the rust off. It's easy to keep clean. Wipe it down after each cook and be sure to use the right stainless steel and degreaser products to keep it showroom shiny for years. We use a combination of SD-20 ALl purpose degreaser and Diversey Break Up available at stores or on Amazon.
The steel is also thick, you can hear it when you shut the lid. That thickness helps control temperature to burn the fuel as efficiently as possible. Other units have much thinner metal that is not as efficient, which means you burn more fuel over time to keep the same temperature in our experience.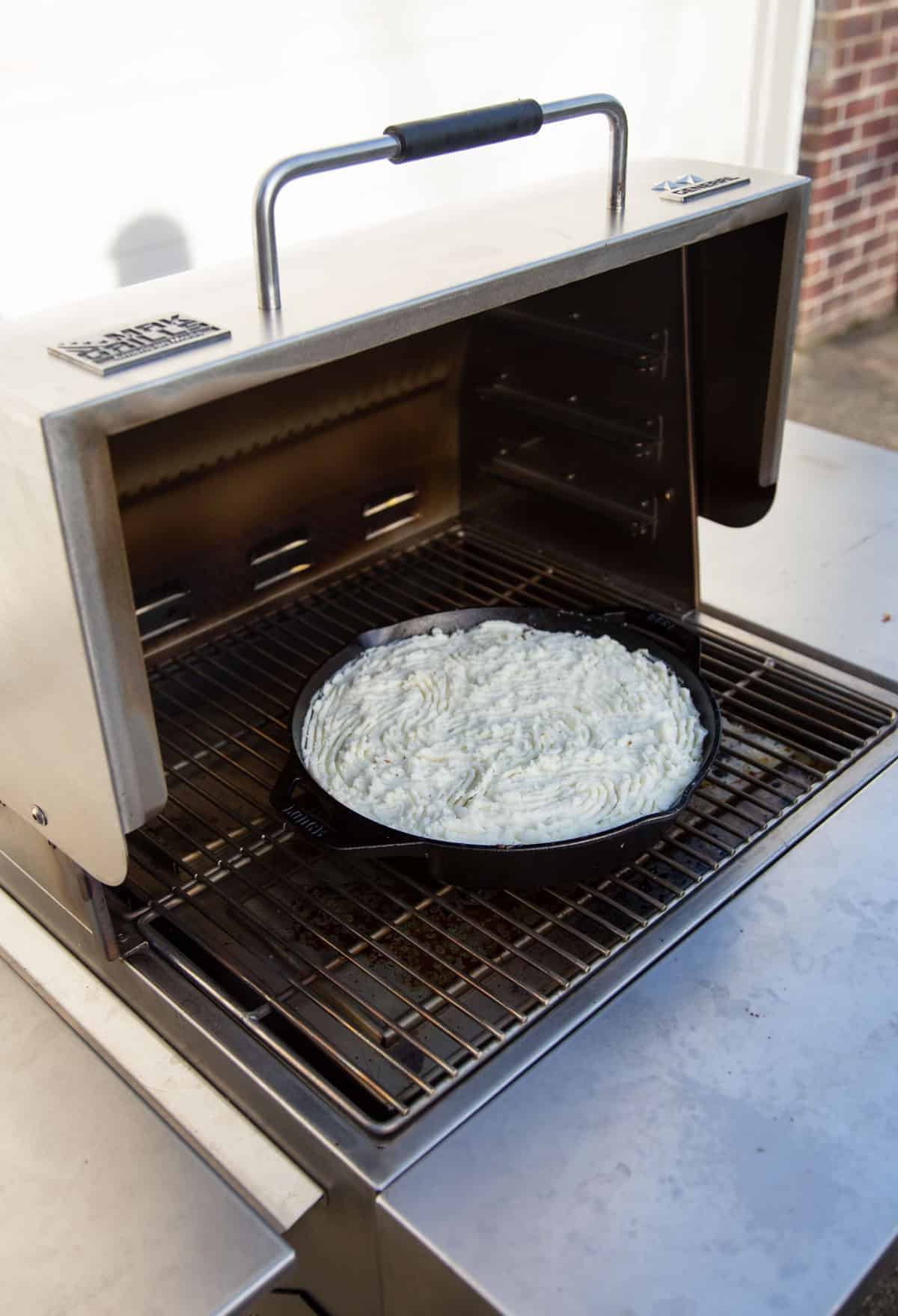 Hopper
The hopper holds the pellets, and it is large (easily holding a 20 lb bag of pellets in one sitting). There is a side access door as well that easily opens so you can drain the hopper with one pellet and replace with another in different cooks. This is much better than having to scoop it all out by hand, as is the case with other smoker brands. The angle of the hopper is just enough so all the pellets fall into the auger, avoiding a flame out because the pellets didn't all fall in correctly.
Fire Pot
This is one of the better features. You can easily remove the fire pot from the grill by simply removing a small pin and then dumping any ash that accumulates over time inside the fire pot. This saves from having to vacuum after every cook and keeps the fire pot clear for each cook. (We still vacuum around it to be safe every few cooks.) This also means few, if any, flame outs when the pellets die out and they start to accumulate ash in the fire pot.
Cold Smoker/Warmer Box
Every Two-Star General has a unique add-on that is a great feature. It has a warmer box, or cold smoker, that also doubles as a shelf. The heat and smoke travel through the main chamber and then passes into the warmer/cold smoker. This is great for nuts and cheeses. Or, if some of your food is done early, you can keep it in the warmer until ready to serve.
WiFi Upgrade Option – Updated
There is also an upgrade you can get that allows you to remotely control the temperature and monitor the cook from an app on your phone. This is very handy when you're busy, or multi-tasking, and looking to quickly see how your cook is progressing.
Update: As of 2023 the WIFI is built into the Pellet Boss controller and no longer a separate feature.
Accessories for MAK
Most pellet grills will offer some accessories. Here are three of our favorites for the MAK.
Upper Grates
You can add more shelving or upper grates in the cooking chamber and remove them when you don't need them. This is great when doing things like ribs and adds a ton of extra grilling space.
Griddle
A great addition if you like to make breakfast or smash burgers. Just set over the direct heat in place of the grates and cook away. They now have a full version as well to turn it into a wood fired flat top.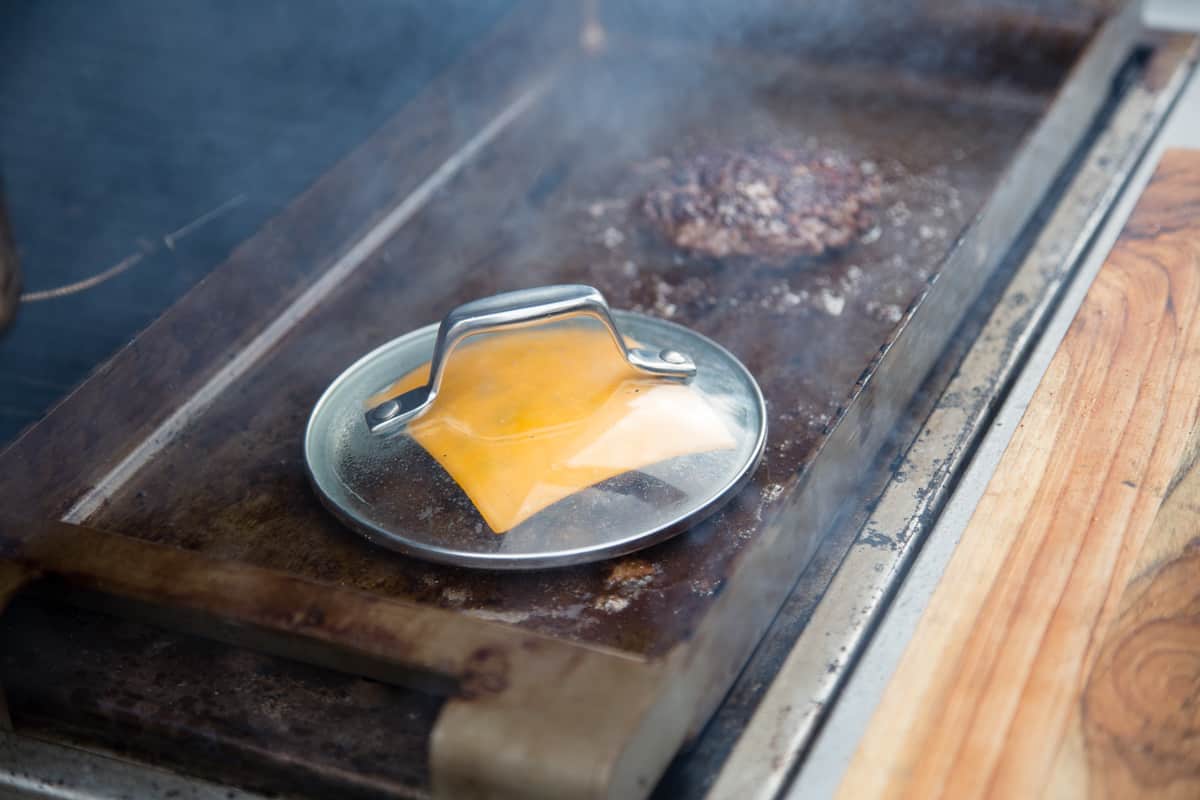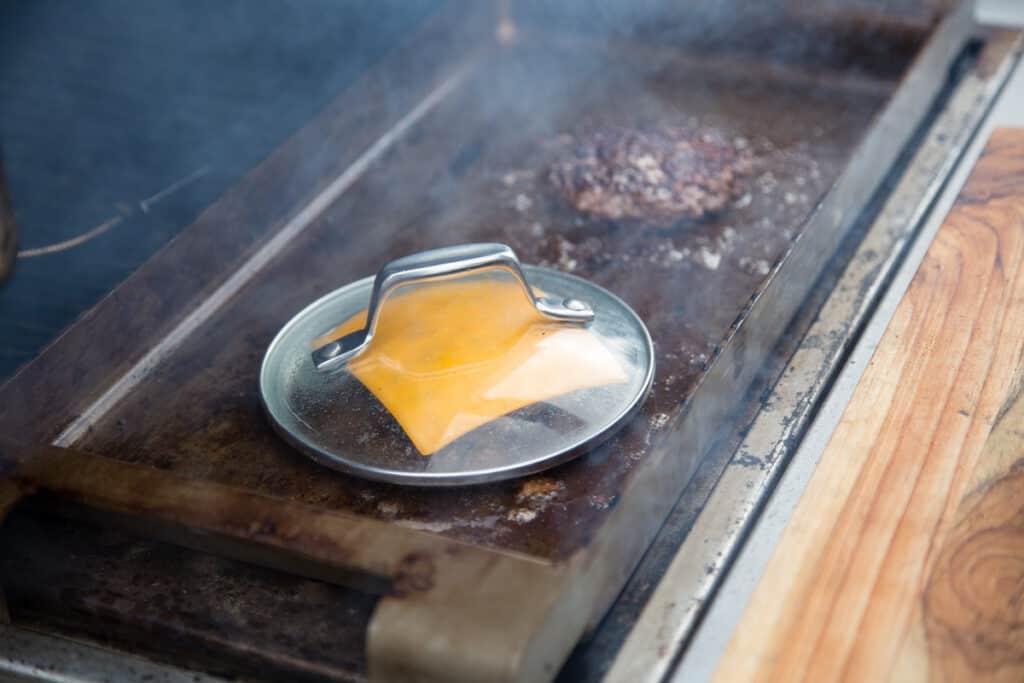 Super Smoker Box
This one we are really excited about. This durable add on sits right on top of the warmer box and extends your cold smoking ability. With temperatures that still sit as well around 200 degrees with more heat, you can add smoked sausage or fish for slowly cooked jerky. It's such an awesome add on.
Cleaning and Care
Over time the stainless steel will darken from the smoke. We occasionally run barkeepers friend to keep the shine going. Don't let the color get too dark.
For internal components we occasionally do a high heat burn of 400 degrees F if we find the Flamezone plate getting too grimy.
Be sure to change the grease trap after every cook or a heavy rain (if not covered).

We live in Oregon and after years, both covered and uncovered, we see no rust or discoloration on the grill. Be sure the hopper is cleaned out if not using for an extended period of time and run the smoker so all the pellets in the auger are burned.
Customer Service and Warranty
Be sure to register your grill when you set it up.
MAK offers a limited lifetime warranty on 2019 units and newer, which includes defects in materials and workmanship for all original equipment and replacement parts supplied by MAK Grills. Wear and tear and improper use are not covered. Proof of purchase is required.
MAK has a good customer support group which is evident when you read responses in their Facebook group. They are available to troubleshoot and assist with your questions.
Conclusion
When it comes to pellet grills and smokers, a lot goes into your decision. We have been cooking on our MAK Two-Star General for years and will be doing so for years to come. When it comes to quality and the long term investment in a reliable outdoor pellet cooker, this is hands down our favorite in the pellet smoker category.
Own a MAK? We would love to see photos of your first cook! Tag us online or send us an email. Also consider joining the MAK Owners Facebook Group as well. An incredible and great group of owners who love sharing feedback.
---
Mary (a certified sommelier and recipe developer) and Sean (backyard pitmaster) are co-authors of the critically acclaimed cookbook, Fire + Wine, and have been creating content for the IACP nominated website Vindulge since 2009. They live in Oregon on a farm just outside Portland.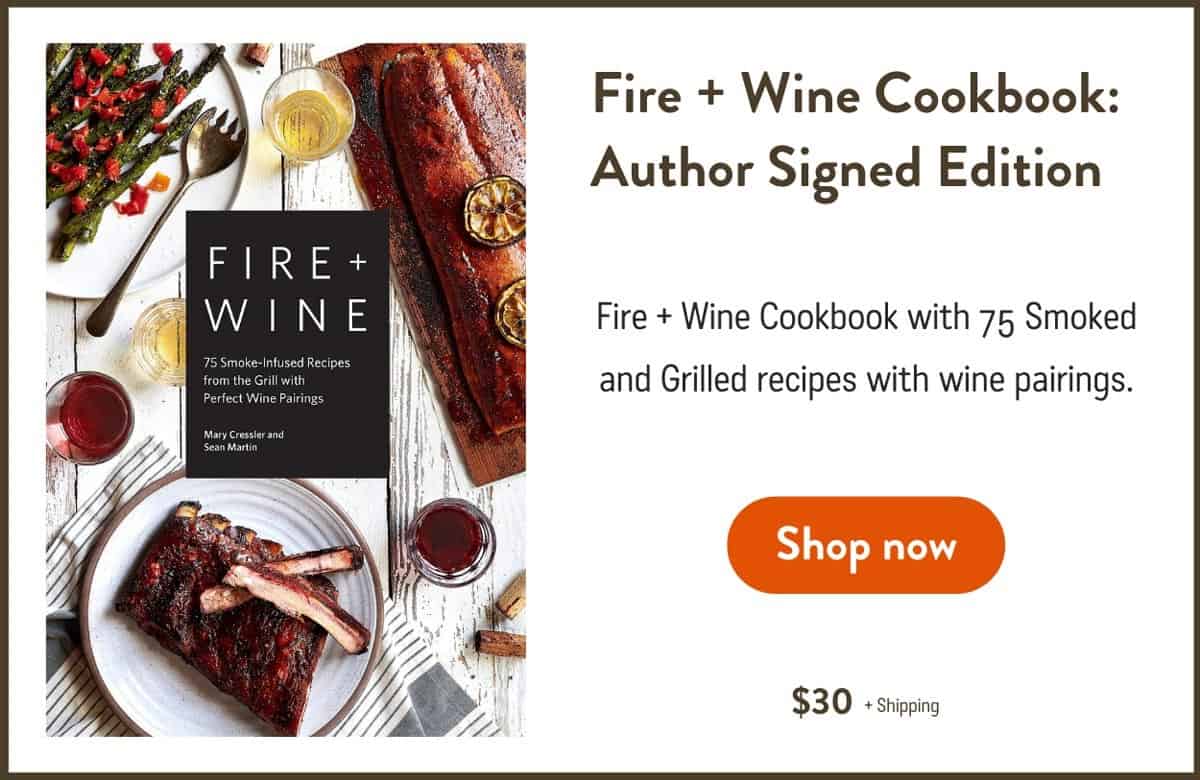 This post may contain affiliate links. This means if you click on the link, we may receive a small commission if you purchase through the link. We partner with brands we know and love and use and it helps keep the blog going!