Roasted Garlic is incredibly delicious as an appetizer, served over a slice of toasted baguette, or incorporated into a dish like pasta, dips, pizzas, or mashed potatoes. Find out how easy it is to roast garlic directly on the grill!
A simple and delicious recipe and instructions on how to roast garlic on the grill.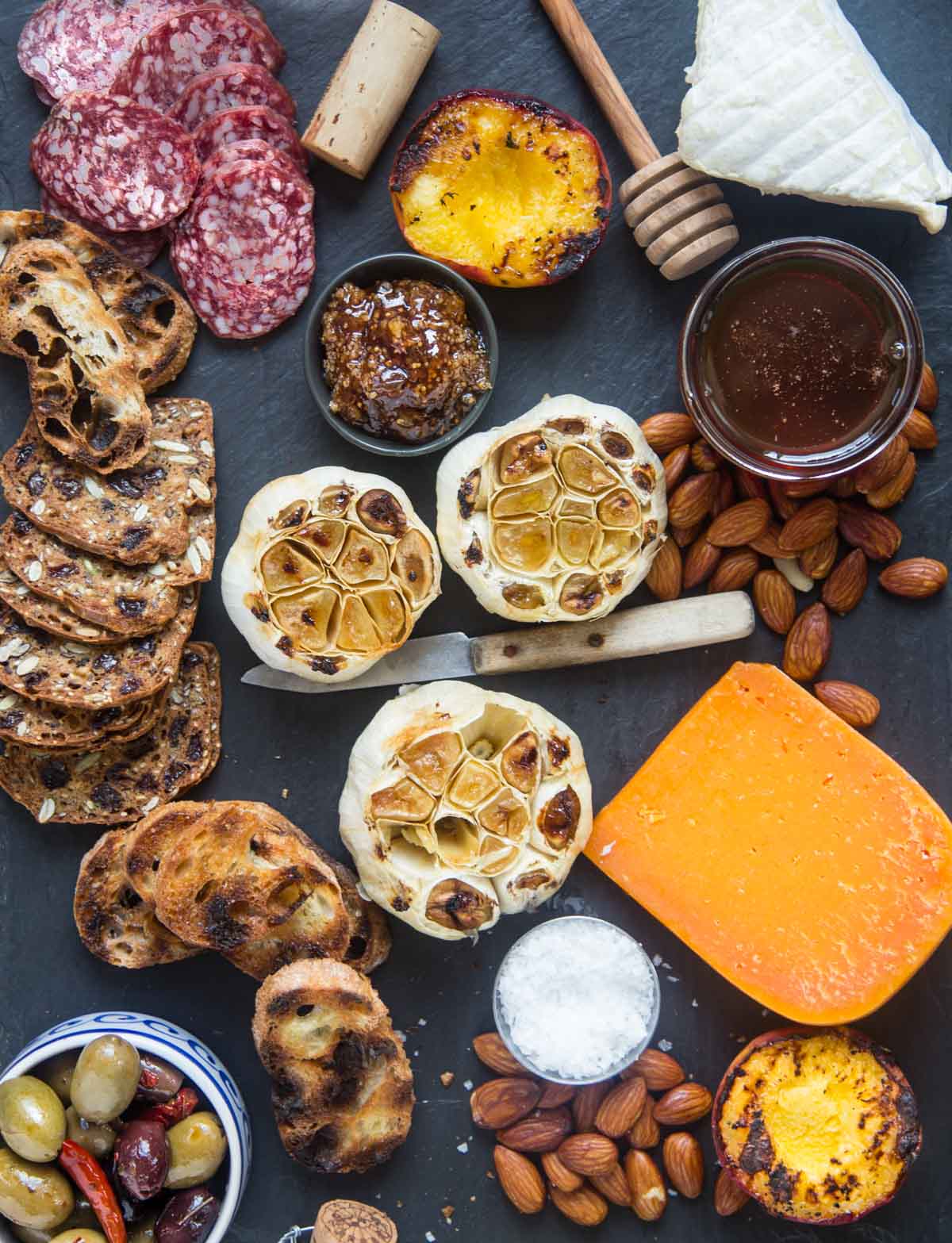 Jump to:
Roasted Garlic Highlights
Garlic, when topped with extra virgin olive oil, cooked until soft and almost caramelized, becomes silky and smooth, and the flavor is remarkably different than raw garlic. Roasted garlic is simply decadent! It's creamy and indulgent, and can be used in so many ways. But my favorite is simply served over a slice of toasted baguette, just like a soft cheese.
You can easily roast the garlic in the oven, BUT in the summer months, when we're all cooking outside, why not cook the garlic in the grill?! You can get your grill up to a steady hot temperature and prepare the garlic the same way you would in the oven. But cooking it outside means you don't have to turn on your oven heating up your kitchen, plus it allows you to make a fantastic appetizer spread for your summer cookout guests and you don't have to be running back and forth into your kitchen! Boom.
Next time you're having a cookout, perhaps add some grill roasted garlic to the mix! I'm sure your guests will welcome the surprising (and oh-so-delicious) addition.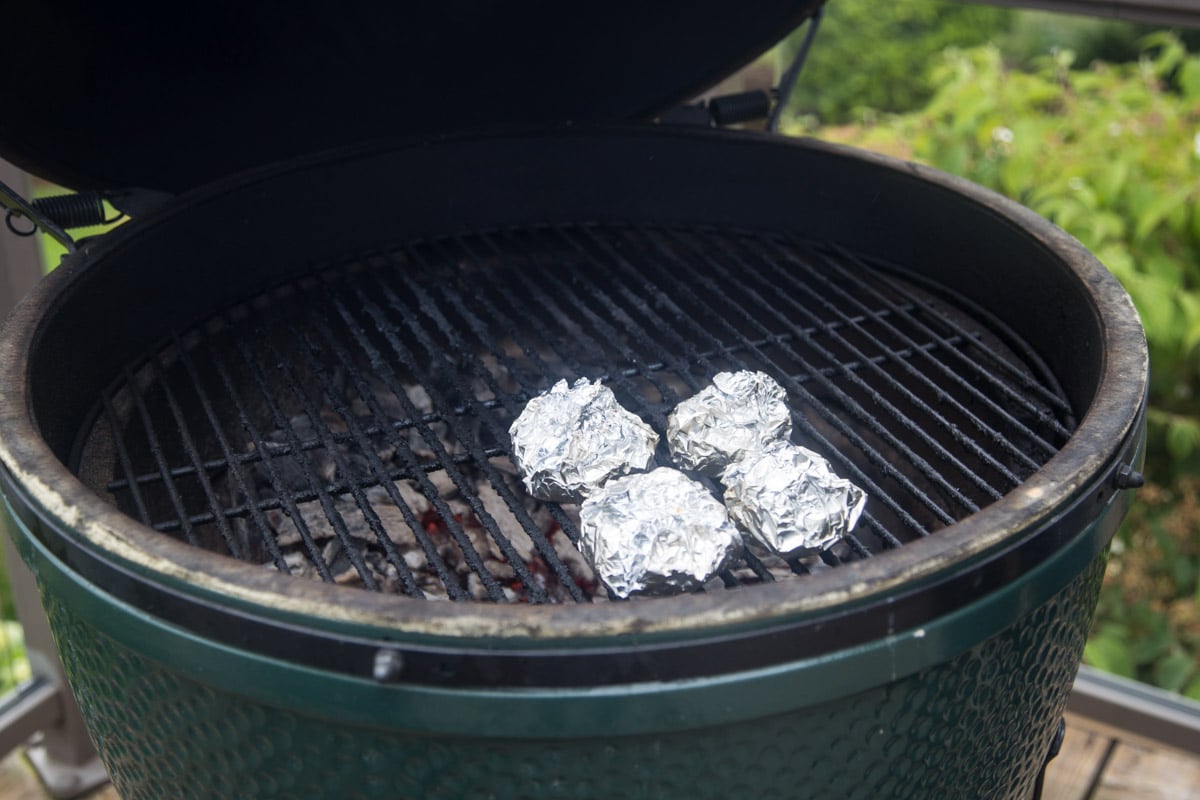 How to Roast Garlic on the Grill
Prepare your garlic by slicing the top of the garlic bulb off (depending on the size of your bulb it should be around ¼ to a ½ of an inch from the top) to expose the individual cloves.
Next drizzle the exposed garlic cloves with olive oil. Just a good drizzle will do.
Cover the bulb with aluminum foil. Pro Tip: We've experimented without using the foil and don't recommend it. It will dry out the cloves and encourage burning on the outer cloves. Covering them with foil protects the cloves from burning while also steaming the cloves so they all cook uniformly and end up soft and creamy when they're done.
Place covered bulbs on a hot grill, over indirect heat, for approximately 40 minutes (this will vary based on the exact size of your bulbs). Then open the foil and use your finger to test if they're done. They should be nice and soft to the touch when roasted through.
Remove and serve this delicious treat! Using a small knife or cocktail fork, gently remove the individual roasted garlic cloves from the skins and serve over bread or in your favorite recipes.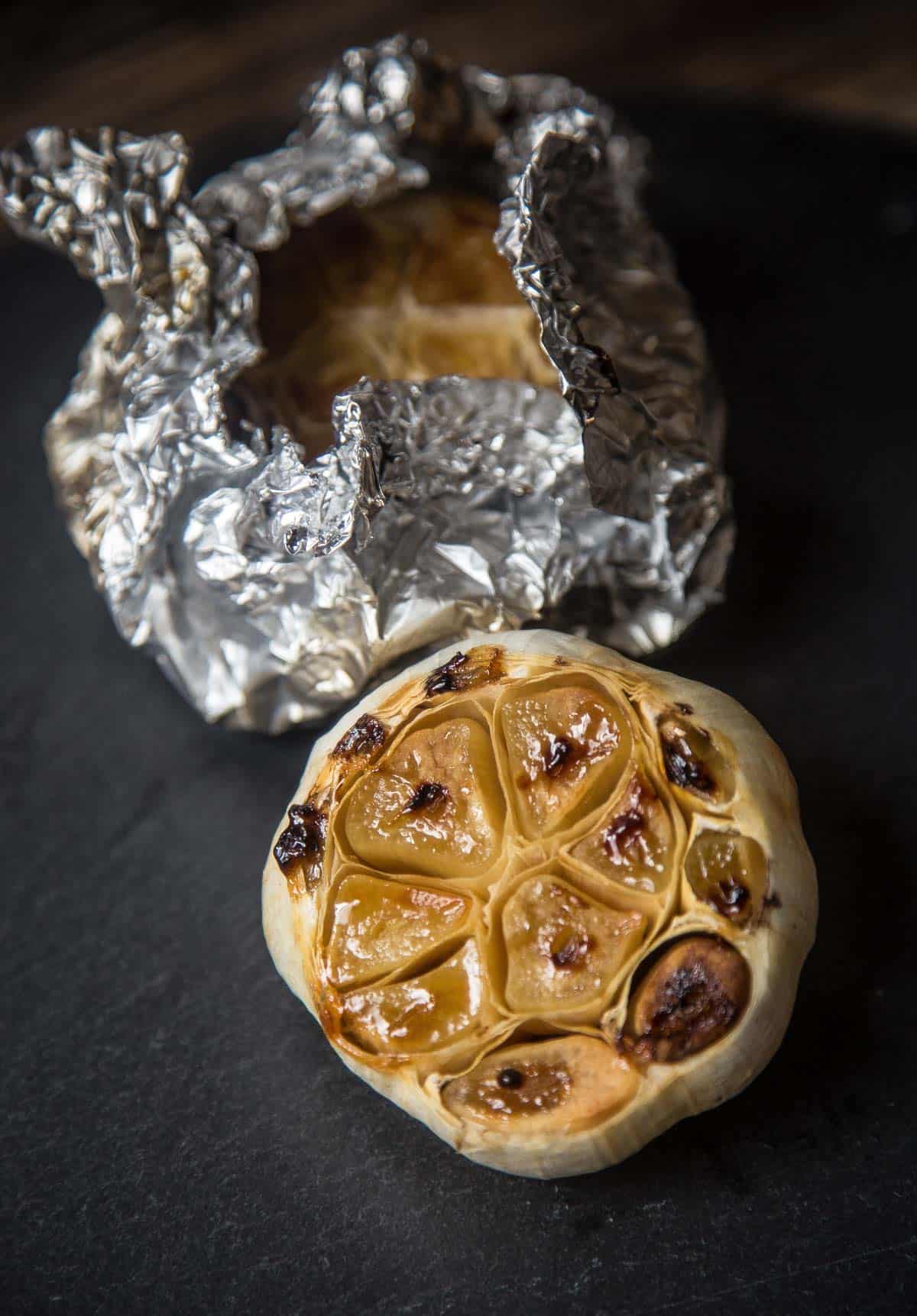 How to serve Grill Roasted Garlic
My favorite way is over bread with a pinch of finishing salt. Bring some to your next picnic!
Mix with room temperature butter and serve over a grilled steak (ahh yeah!).
Mix into mashed potatoes or other root vegetable purees (so good!).
As a topping for grilled pizza (yes please!)
Toss with pasta and some fresh olive oil.
Mix into sauces and soups.
Mix into spreads (like hummus or bean dips).
Use as the base to aioli.
The options are endless. There are loads of ways to use garlic. What's your favorite way to use it?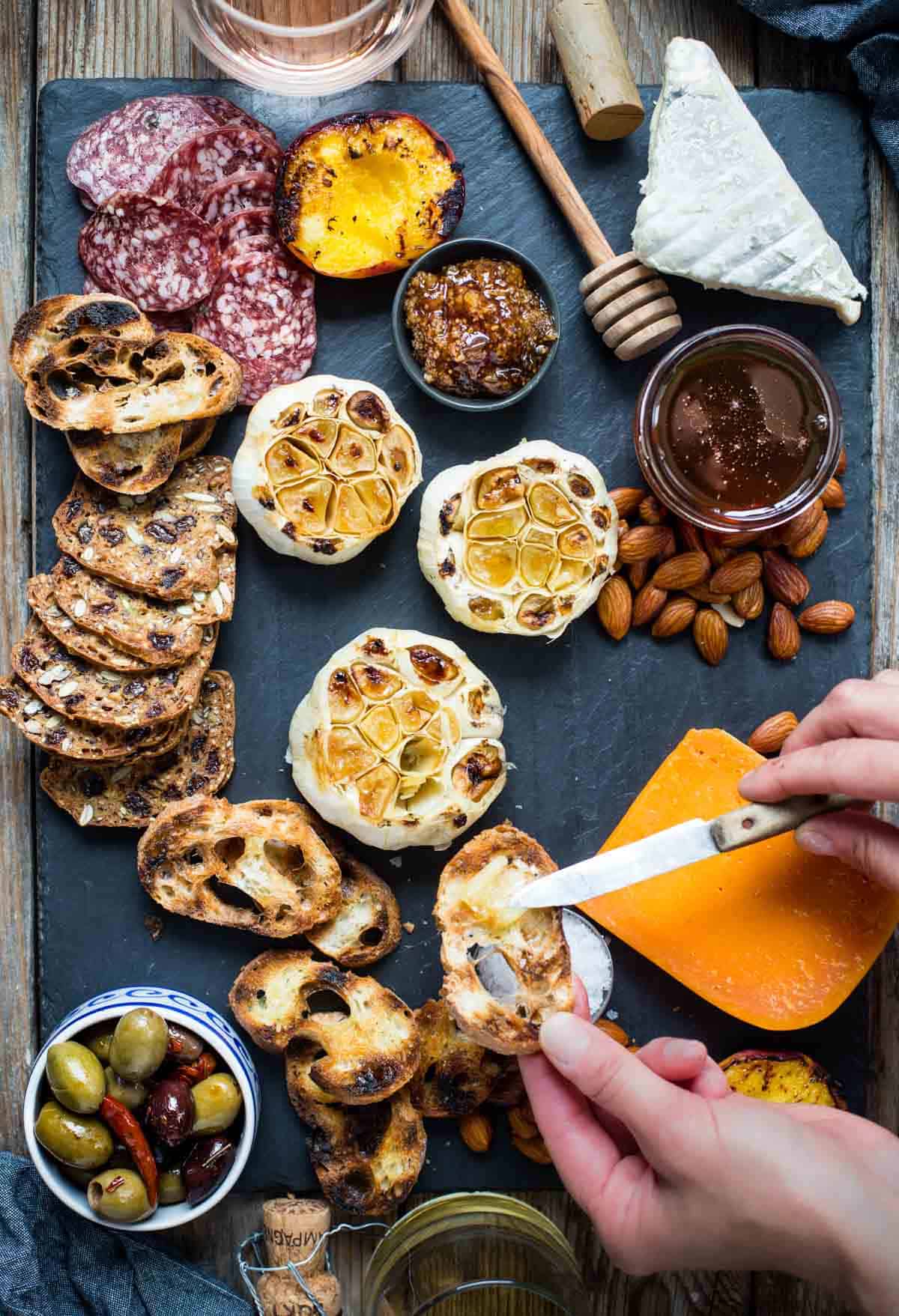 If you like this recipe we'd truly appreciate it if you would give this recipe a star review! And if you share any of your pics on Instagram use the hashtag #vindulge. We LOVE to see it when you cook our recipes.
---