We did it. We finally made a video of one of the most popular recipes here on Vindulge. Smoked Buffalo Chicken Wings.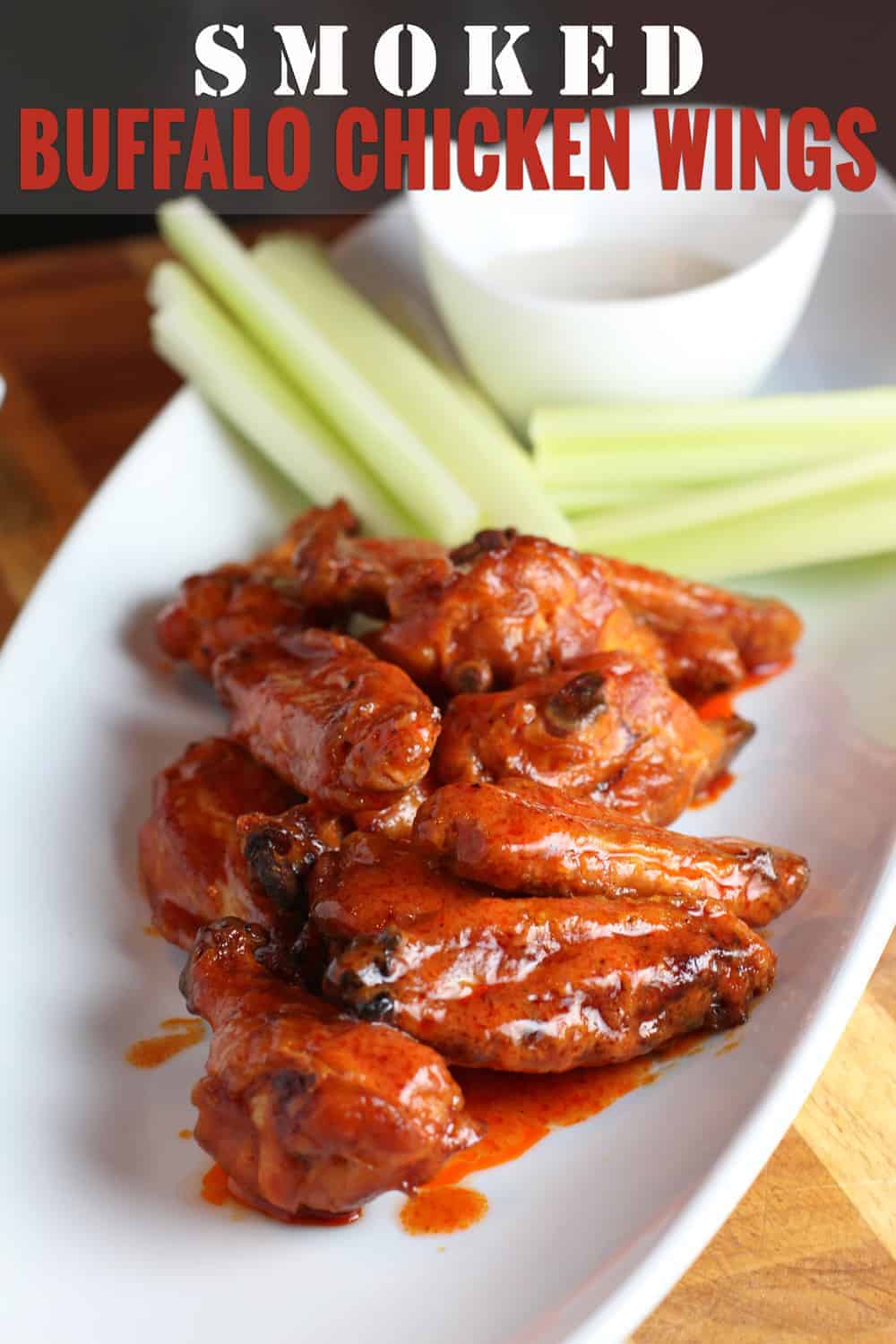 One of the challenges of smoking wings is that you're cooking them at a low temperature, and that's not conducive to achieving crispy skin (something that's pretty darn necessary in chicken wings). You get great flavor, but you need to follow a few additional tips to get them to that desired crispiness like you would get at a restaurant.
First of all we find it's important to dehydrate the wings in the refrigerator. This allows for the skin to be fairly dry before you even start the smoking process. Rinse and pat dry your wings, then place them on a baking sheet in the refrigerator for 3 hours.
Then smoke your wings at a low temperature to get that delicious smoke infusion.
Then right towards the end jack up the heat to at least 350 to finish them off.
Alternatively (and not mentioned in the video) you can transfer them to a hot grill to finish them off, or place them under the broiler for a couple minutes.
A few years ago we published this recipe with our tips for great wings and several readers and friends have tried it with great success. Hooray!!!
So now with playoffs in full effect, not to mention March Madness coming up soon, we decided to make it even easier with a video. We were so dedicated to making this video that we filmed it during a snow storm, which is appropriate since we came up with the original recipe several years ago during a blizzard in Connecticut.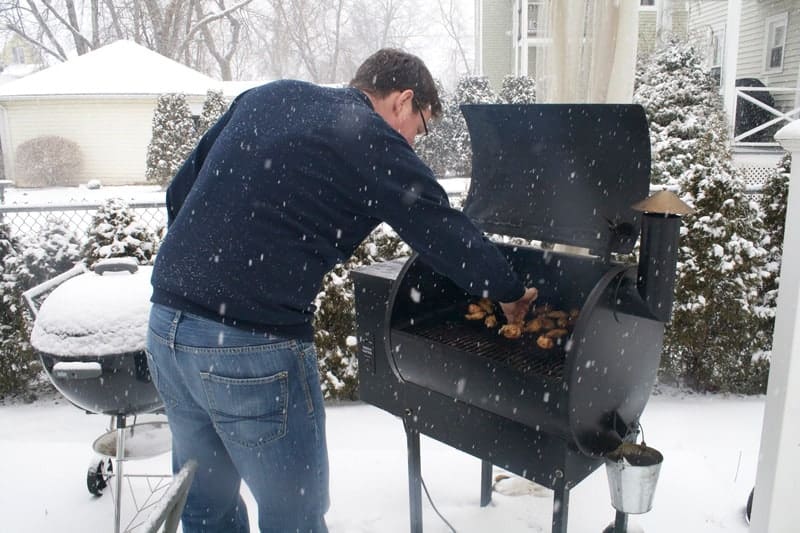 Snow and wings just go together I suppose 😉
Cheers
If you have trouble viewing the video you can click here to watch it directly on YouTube.
You can also see the Facebook version right here.
And find the original recipe for Smoked Buffalo Chicken Wings here. 
---
For more tasty recipes, BBQ tips and tricks, check out the Recipe Index.
If you like this recipe we'd truly appreciate it if you would give this recipe a star review! And if you share any of your pics on Instagram use the hashtag #vindulge. We LOVE to see it when you cook our recipes.
---