This Black Bean Salad is an easy and fresh BBQ side dish with flavors from fresh tomatoes, heat from jalapeños and finished with a citrus vinaigrette.
It makes a great accompaniment to dishes like a brisket spread, baby back ribs, or even a relish for burgers. Heck, you can even eat it with chips!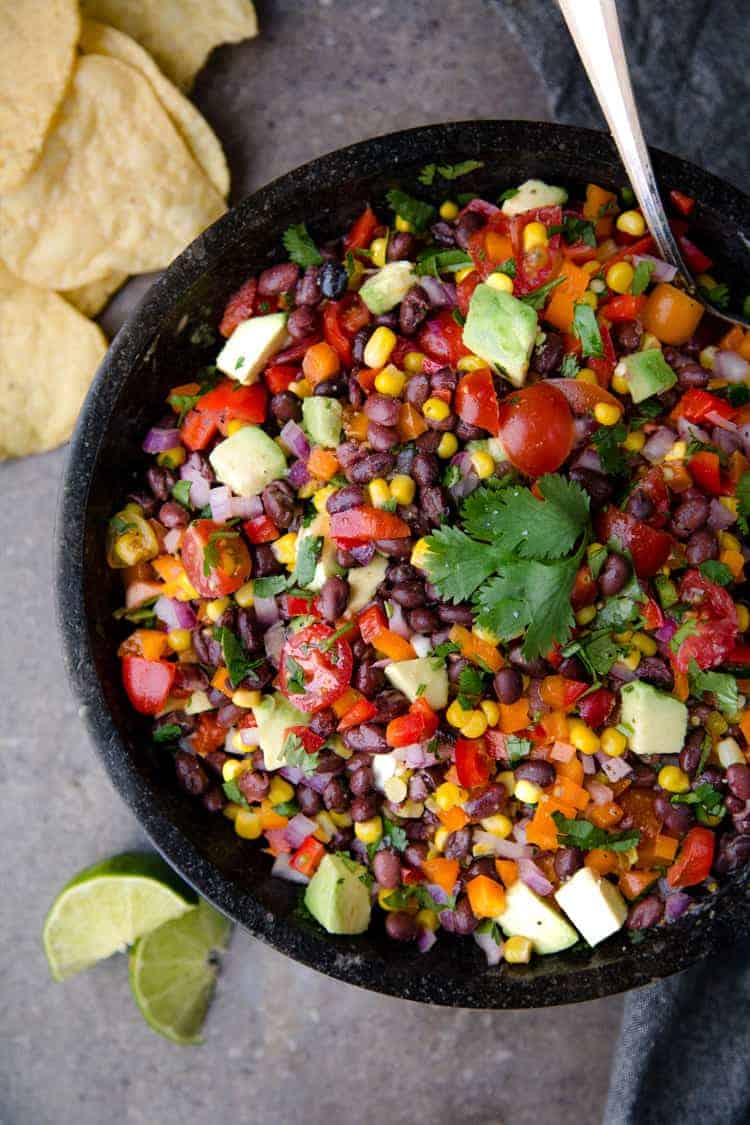 And is this dish healthy? We think so, but check out this article for more details on the health benefits of black beans.
Jump to:
Do You Cook Black Beans For Salad?
No. It's easier to use canned low sodium black beans, rinse them in a strainer and then add them to the salad. The texture is soft, the flavor is still very good and there is no need to spend time soaking and cooking the black beans.
How to Make a Black Bean Salad
It cannot be any easier. Simply rinse the beans, prep your fresh ingredients, and then add them together in a large bowl. Add the dressing and stir.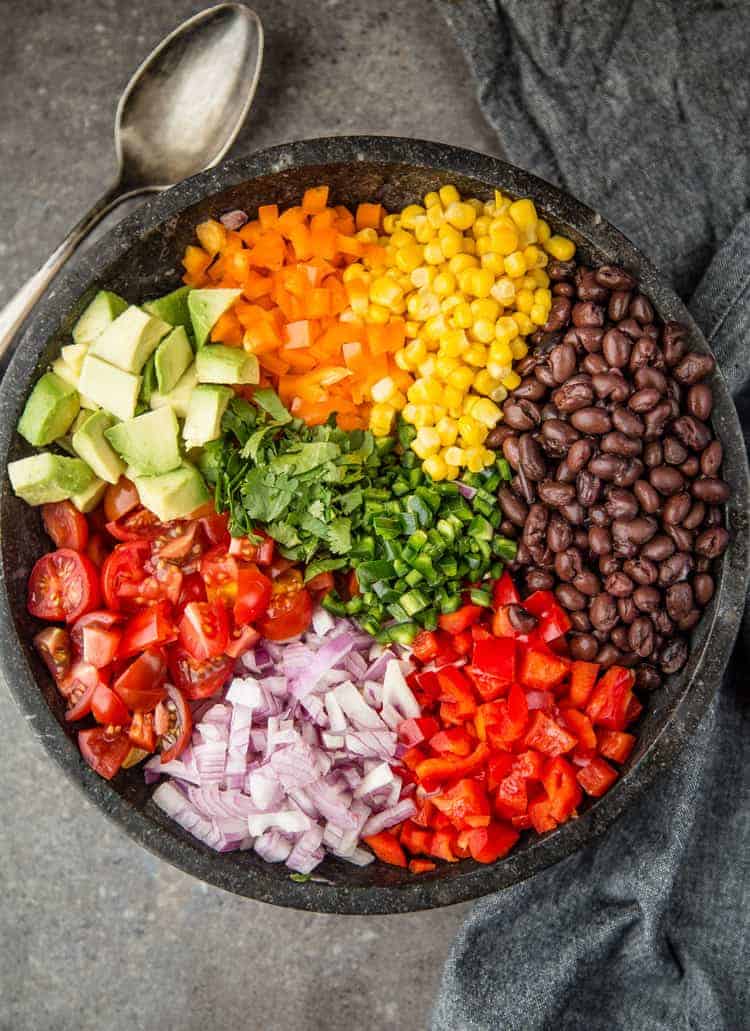 Season as needed and serve. You can prep this salad a day in advance, it is great on day two for leftovers.
Black Bean Dressing Recipe
When making a black bean salad dressing, or even cowboy caviar, we use three flavor profiles to build our dressing. We start with acid, add olive oil and finish with our herbs or spices. It's so easy to modify to your palate.
Acid – Red Wine Vinegar is great, alternatively you can use rice wine vinegar, white balsamic vinegar, or even white wine vinegar. We also add lime, which in addition to acid, gives a fresh bright flavor to the dressing.
Extra Virgin Olive Oil – The oil is great to bind together the acid and other ingredients. You can use a flavored version like garlic or jalapeno, or use a high quality olive oil. Arbuequna style olive oil is fruity and amazing with this dish.
Herbs or Spices – We love keeping it simple with a good quality kosher salt and pepper. But you can add cumin, cayenne, thyme, or any host of flavors that you like. Start small and add more after you taste it in the salad.
We really want the freshness of the black bean salad to be the star. So we add a little bit of a dressing to give some acidity and a binding agent. But we don't go overboard and we only make a little bit.
Add the dressing just before serving, because the black beans will absorb the dressing if made in advance.
Variations for the Salad
Add Cumin for some earthy flavor
Double the dressing portion for a relish
Use a flavored vinegar or olive oil
Add other beans for more flavor and color like White Beans
Other Great BBQ Sides
---