Summertime and peppers go hand in hand. Grilled Shishito Peppers are a great snack for a crowd. Blister over hot coals or a cast iron pan and add a cooling yogurt based dipping sauce and it's the perfect appetizer bite.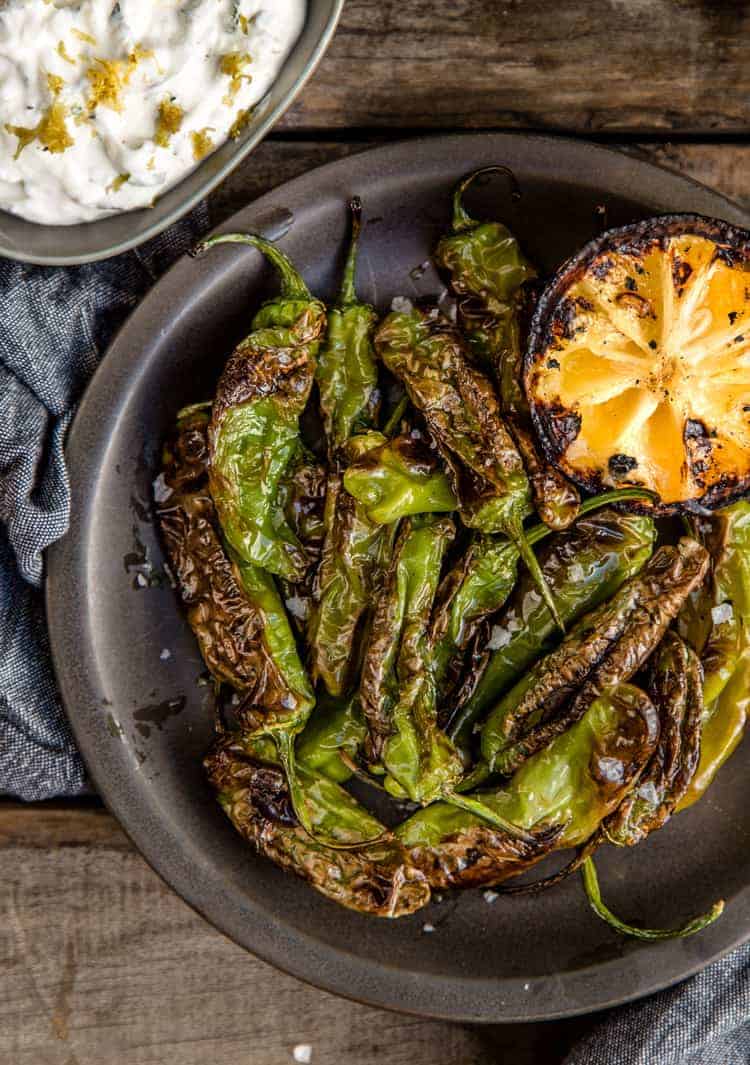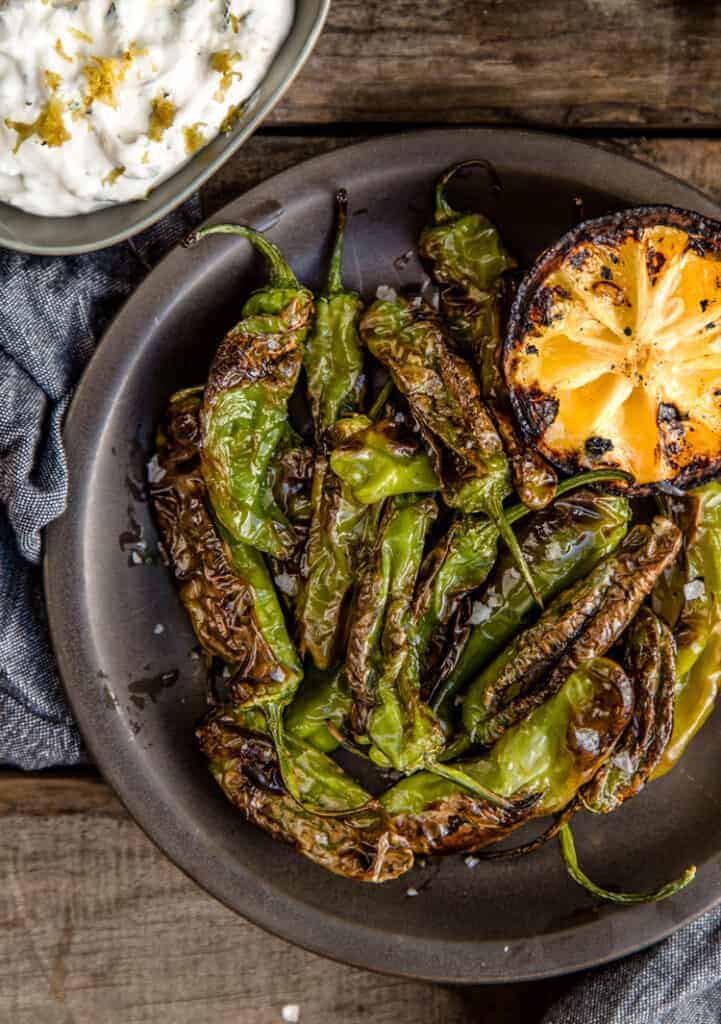 Walking through most farmers markets in mid to late summer shows a bounty of peppers. We love grabbing a pint or two of shishito peppers as an easy snack to enjoy and cook outside. Grilling makes it easy to avoid turning on the oven.
Getting the peppers on the grill first allows us to stage the remaining grilled treats and makes the most use out of the charcoal being used. Add a little twist with grilled lemon.
What Are Shishito Peppers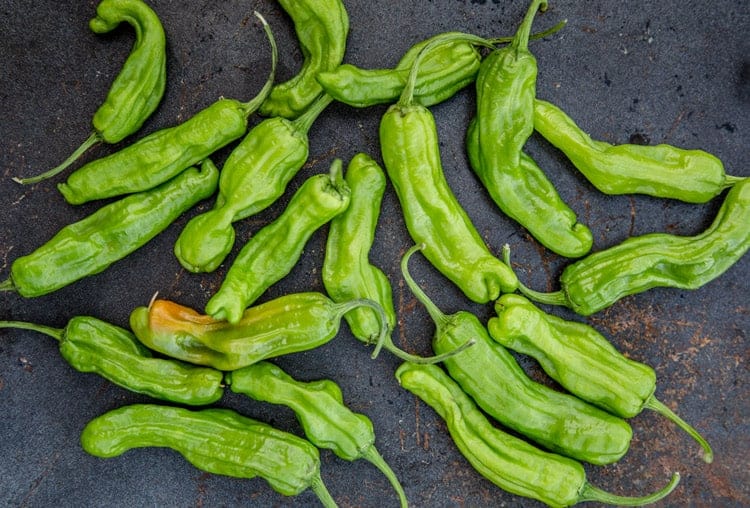 Shishito peppers are a mild, small pepper similar to Padron often used in East Asian cuisine and come from the species Capsicum Annuum. Shishito peppers will have a wrinkly look versus padron peppers which are smoother.
Are Shishito Peppers Hot?
Shishito peppers are mild by definition. On the Scoville scale they range from 50 – 200 and are milder than jalapeños. This makes for a perfect pepper for a crowd that may be sensitive to heat.
How To Grill or Blister Shishito Peppers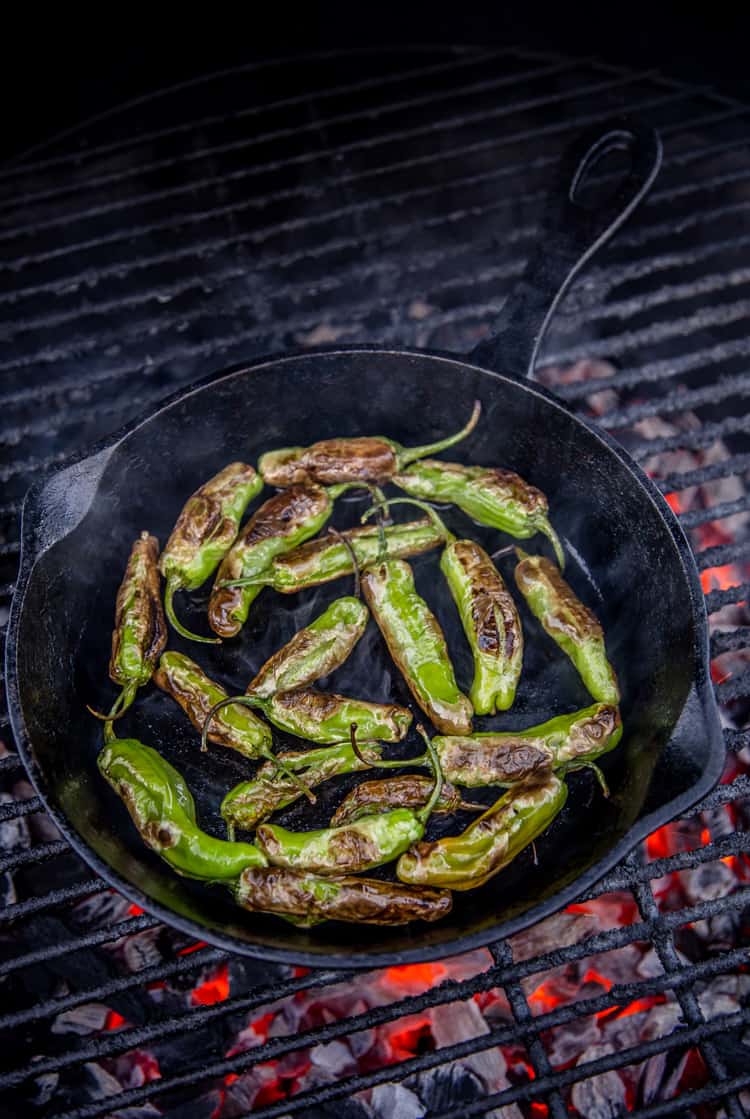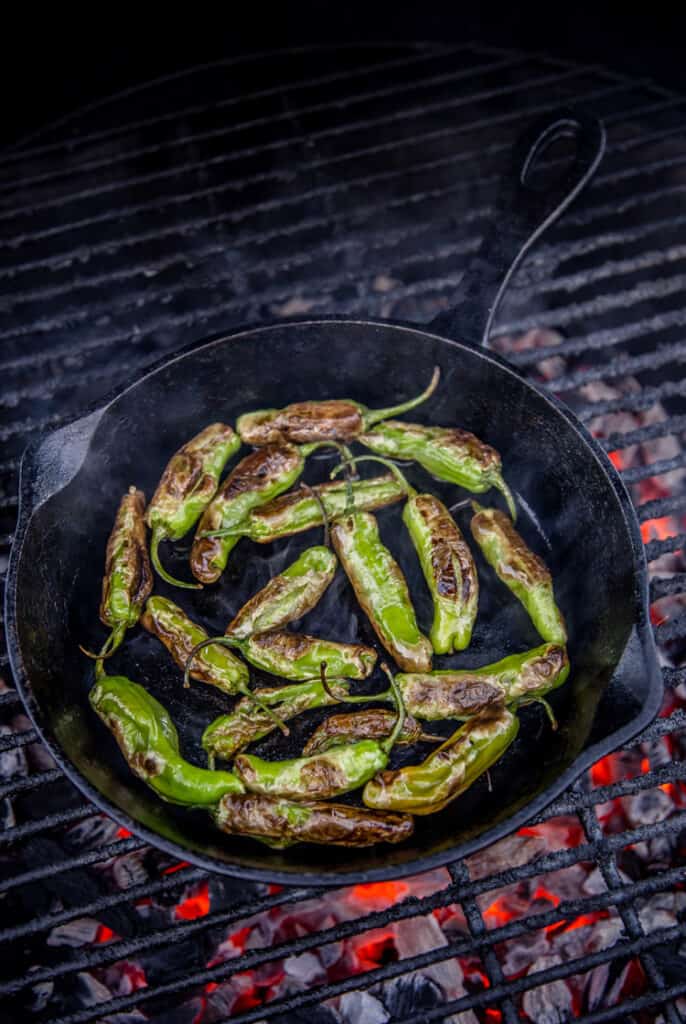 Grilling or blistering the Shishitos is easy. This method can also work for padron peppers.
Preheat grill using direct/indirect or two zone cooking – target 450 degrees Fahrenheit over direct heat
Place cast iron pan on the grill with oil over direct heat
Toss the peppers in oil and kosher salt
Place peppers in the pan and toss frequently until the skin of peppers are slightly charred. About 10 – 14 minutes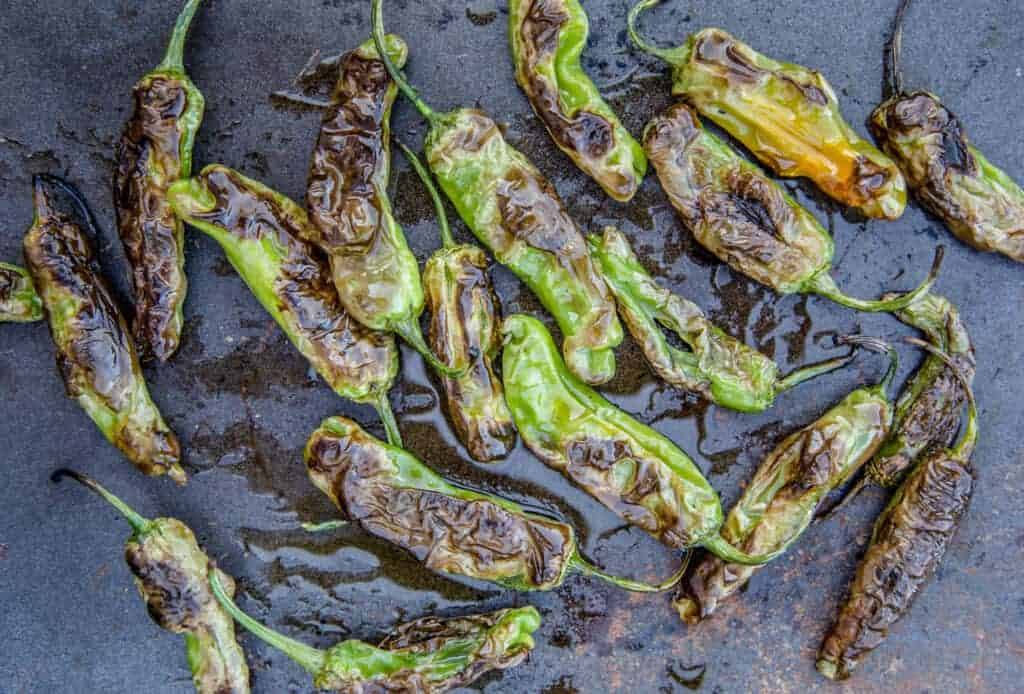 Shishito Pepper Dipping Sauce
A cooling dipping sauce is great, even if they are a mild pepper. Combine yogurt with some savory flavors to balance the dipping sauce with the peppers. We add a nice twist with mint and grilled lemon for extra flavor.
Grilled Shishito Peppers Recipe
Here are some other fun summer recipes we love.