Grilled Acorn Squash Salad is the perfect side dish or hearty main dish for your fall entertaining or family dinners. Grilling acorn squash is super easy, and adds incredible flavor to this easy salad!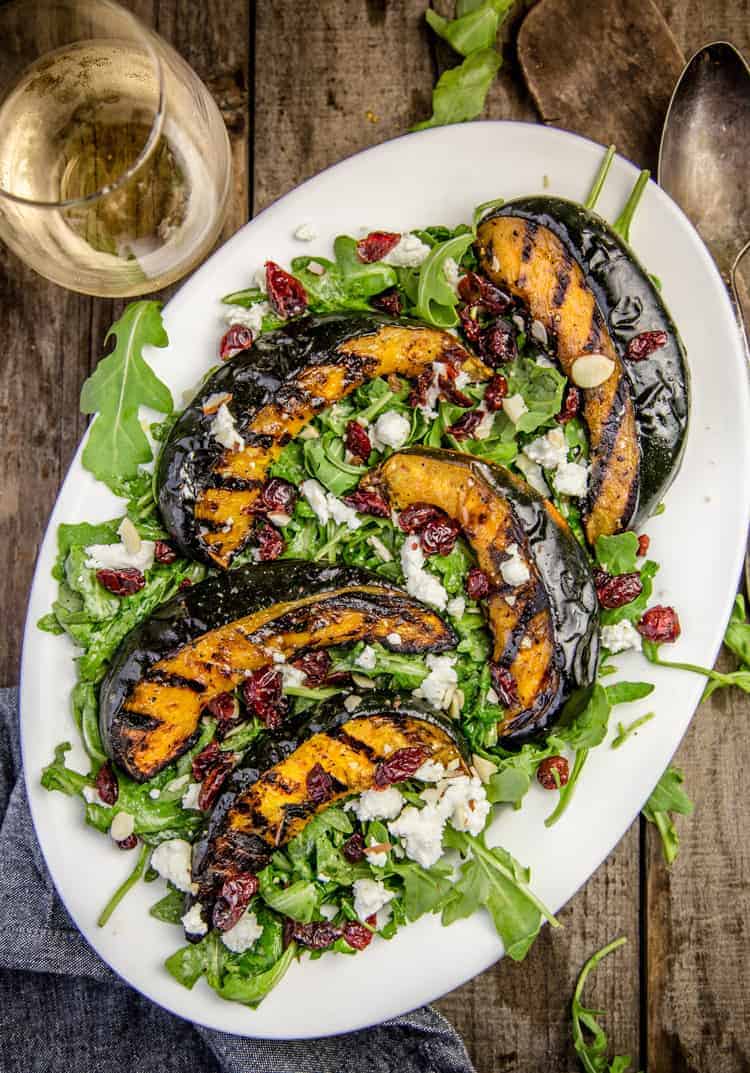 Roasting isn't the only way to cook acorn squash. Grilling is just as easy, and adds great flavor to this autumn squash.
This is an all around fantastic side dish for holiday meals, family dinners, or just a quick weeknight meal.
What is Acorn Squash
Acorn squash is categorized as a winter squash, but is often seen in late summer and fall. It has a green exterior with vertical ridges from stem to base that loosely mimics the shape of an acorn.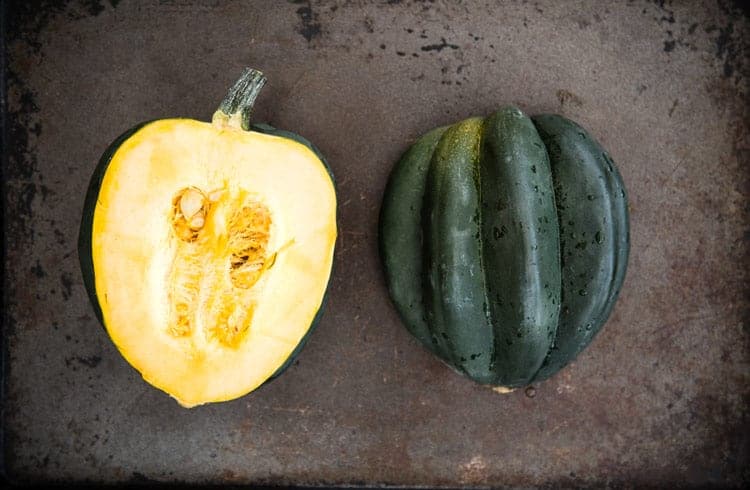 The interior of the squash is orange, and when roasted or grilled has a great soft texture. The skin, when slowly roasted, is also edible. The flavor profile when roasted is a soft texture and slightly sweet. It is great if flavored with sweet or savory characteristics making this one of our favorite squashes to cook with.
How to Grill Acorn Squash
Preheat Grill: We're using the direct/indirect grilling method to cook our squash.
Prepare Acorn Squash: Cut up the squash into wedges, lengthwise, removing the seeds and pulp with a spoon, and tossing them with olive oil. The olive oil is going to keep the squash from sticking to the grill grates.
Grill: place them on the hot grill for about 3 minutes per side, just to get them started and to get those grill marks to appear, slightly caramelizing the squash. Then move them to the indirect side to finish cooking. They should continue cooking an additional 10-12 minutes on the indirect side, or until they are fork tender. While on the indirect side I like to brush the squash on each side with a drizzle of maple syrup for a touch of sweetness.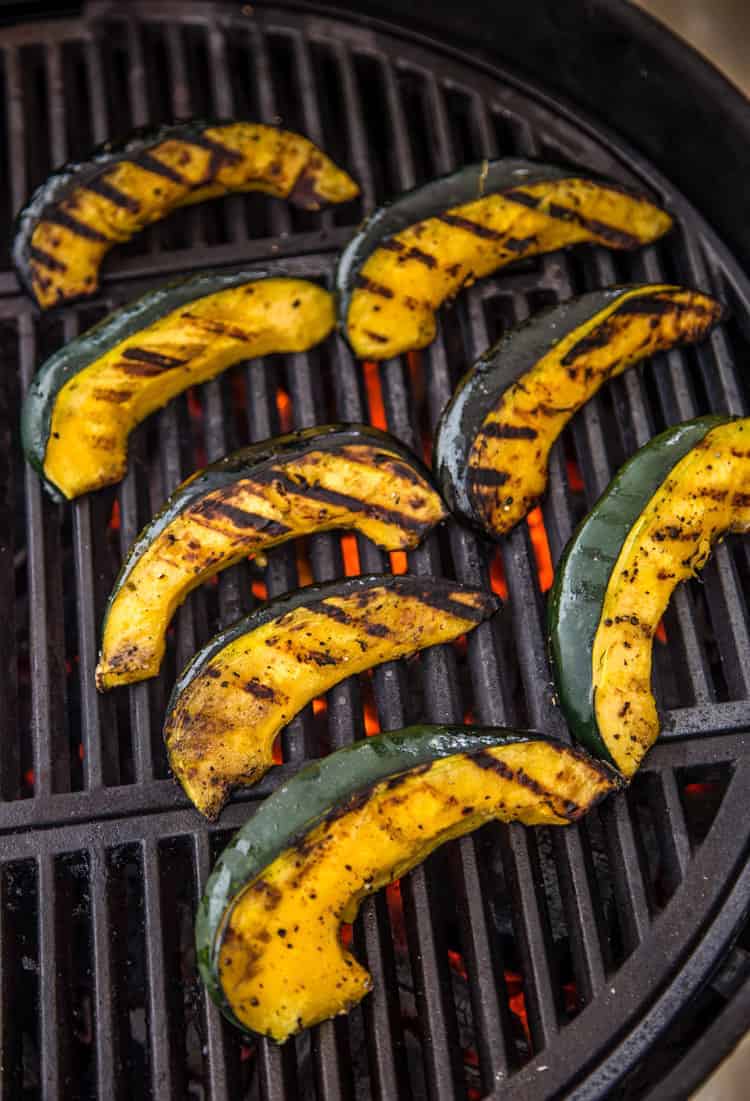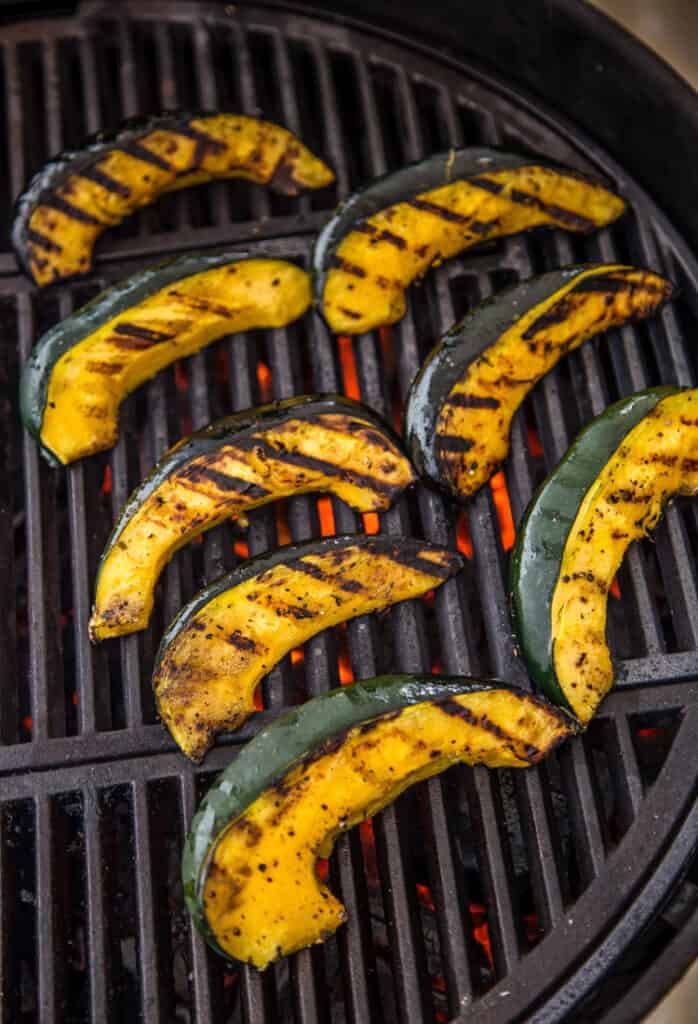 If you are using a gas grill, set the grill to medium high heat, and do the same method for direct grilling. Then reduce to a lower heat setting to finish. You can also do two zone cooking on a gas grill depending on the size.
Once your acorn squash is done you can serve it as a simple side dish or incorporate it into this delicious salad below.
Assemble the Acorn Squash Salad
While the squash is grilling you can prepare this simple salad. Mix up your citrus vinaigrette, toss it with arugula, and add some dried cranberries, goat cheese, and place the grilled squash wedges on top. You can remove the outer skin before serving, or serve it as is. I like to serve it with the skin on for presentation, and allow guests to remove the skin, should they choose to do so, as they eat the salad.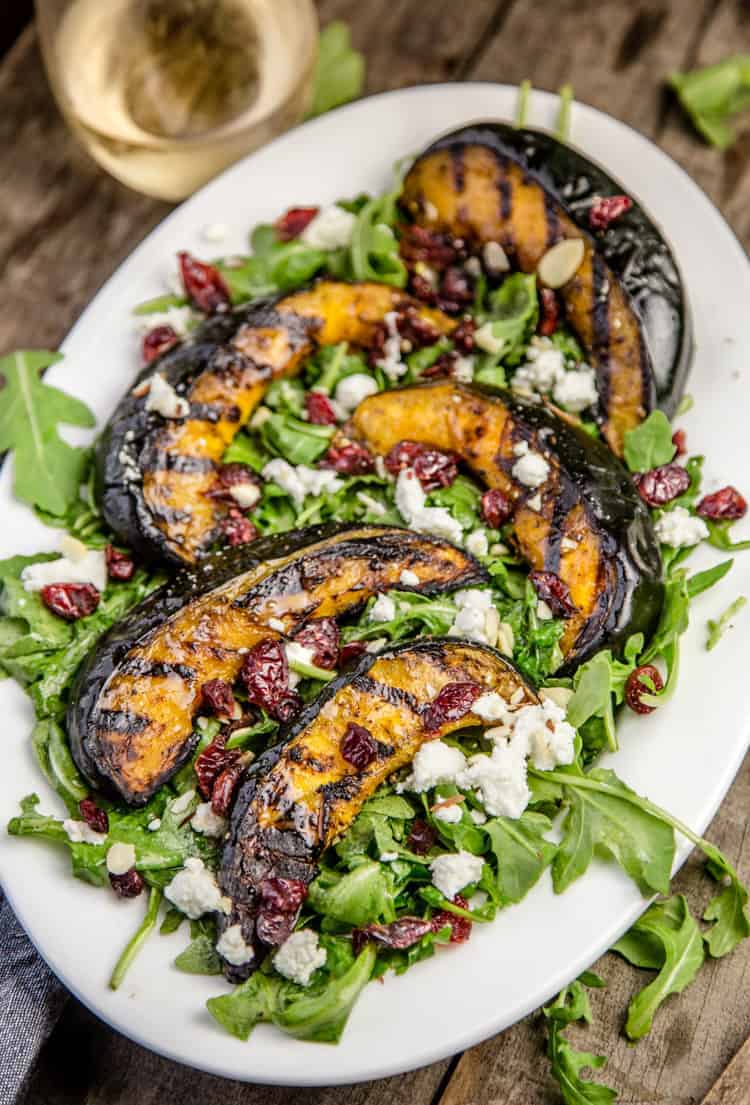 For additional flavor consider topping with a light drizzle of aged balsamic vinegar, or adding some toasted nuts or seeds for crunch.
What to serve this salad with: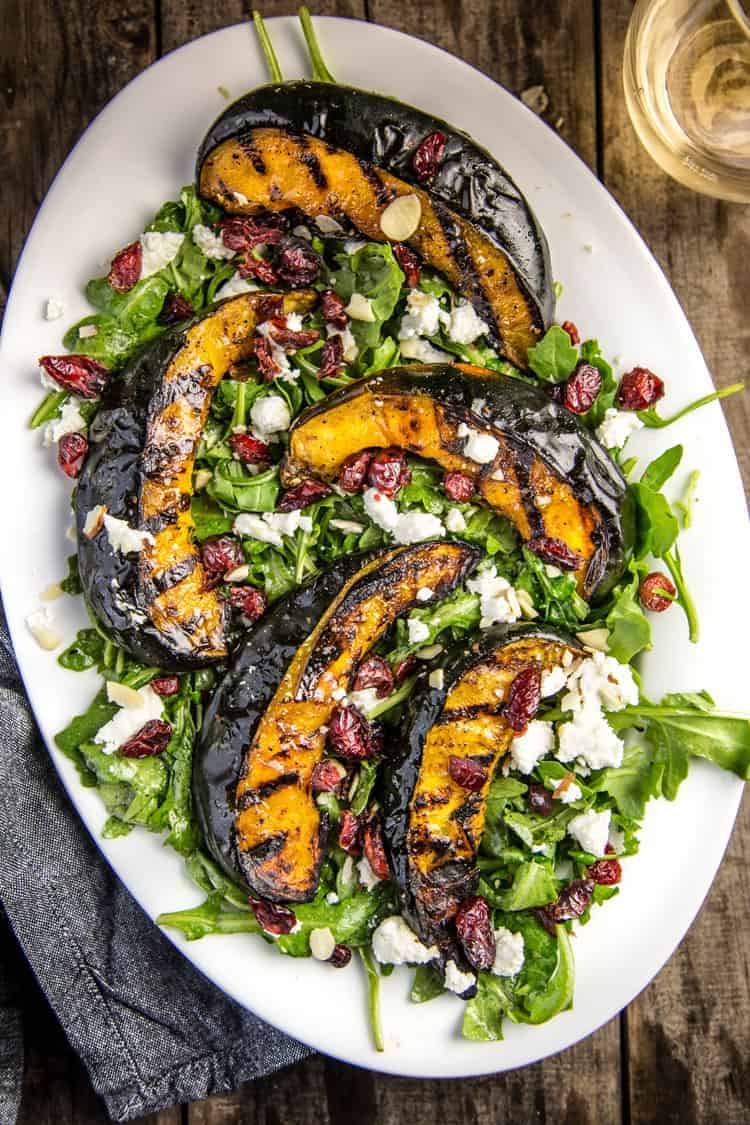 Grilled Acorn Squash Recipe
If you like this recipe we'd truly appreciate it if you would give this recipe a star review! And if you share any of your pics on Instagram use the hashtag #vindulge. We LOVE to see it when you cook our recipes.