Grilling lemons is a great way to add smoky and earthy flavor that comes with grilling over charcoal. Grilled Lemons are a fantastic way to finish a dish, or even use to garnish a summer cocktail!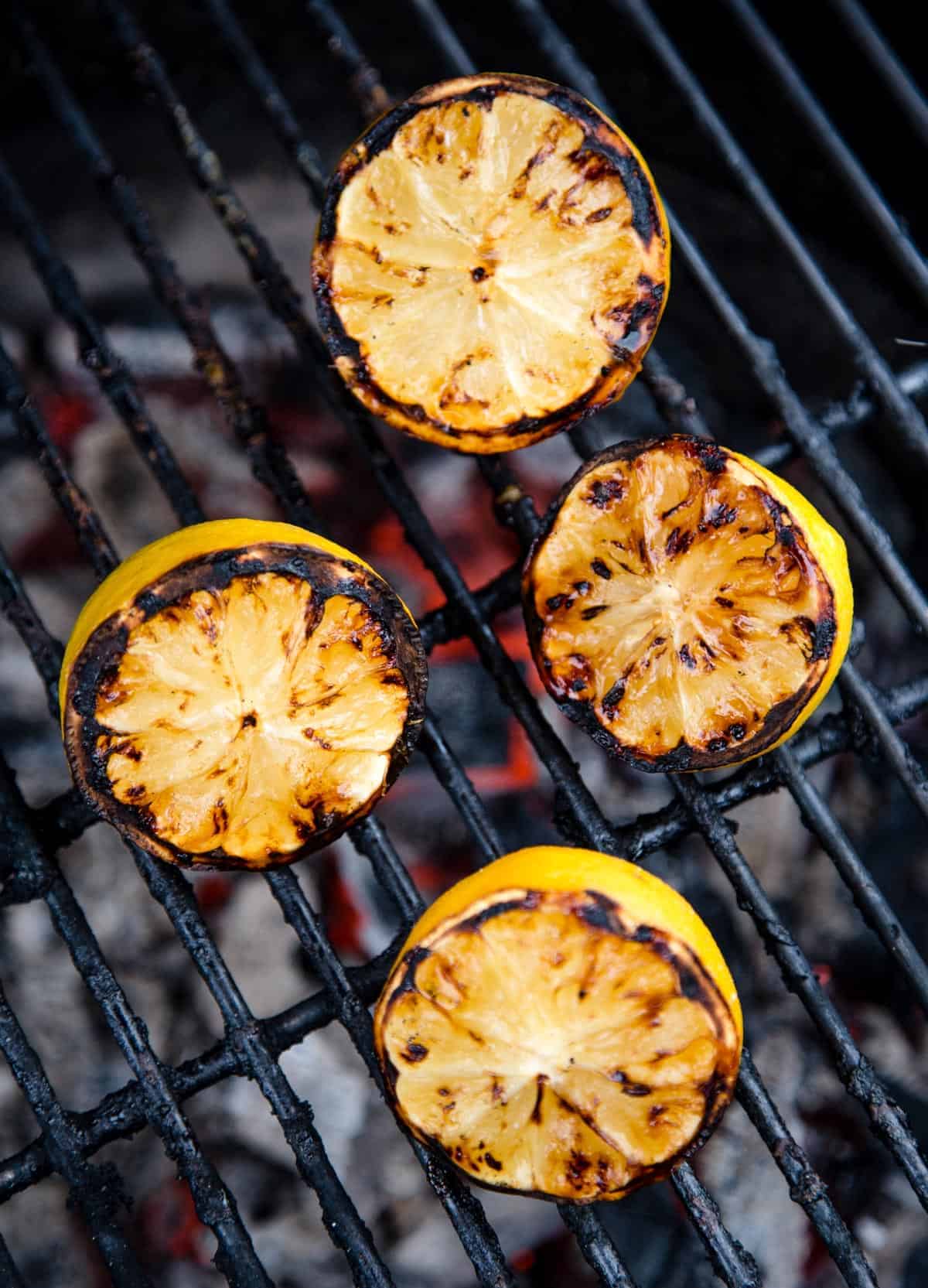 Grilling lemons is an easy and delicious way to add great favor to your grilled food. Anytime I'm grillin' up some chicken, or seafood, or vegetables, I throw on a couple lemon halves to heat up. While grilling, the heat intensifies the flavor, and while also loosening up the juices. This is one of my favorite secret weapons to adding bright flavor to any dish!
Squeezing some of that concentrated juice over your favorite foods adds a fantastic acidity and brightness, not to mention a nice sweet kiss. Grilled lemons are great over grilled chicken, seafood of all kinds, artichokes, broccolini, green beans, pork chops, you name it!
Bonus, these delicious grilled lemon wedges are also fantastic in a cocktail! Garnish your favorite summer beverage with one of these bright and colorful wedges, or use the juice to make a flavorful grilled lemon simple syrup and Bourbon Cocktail.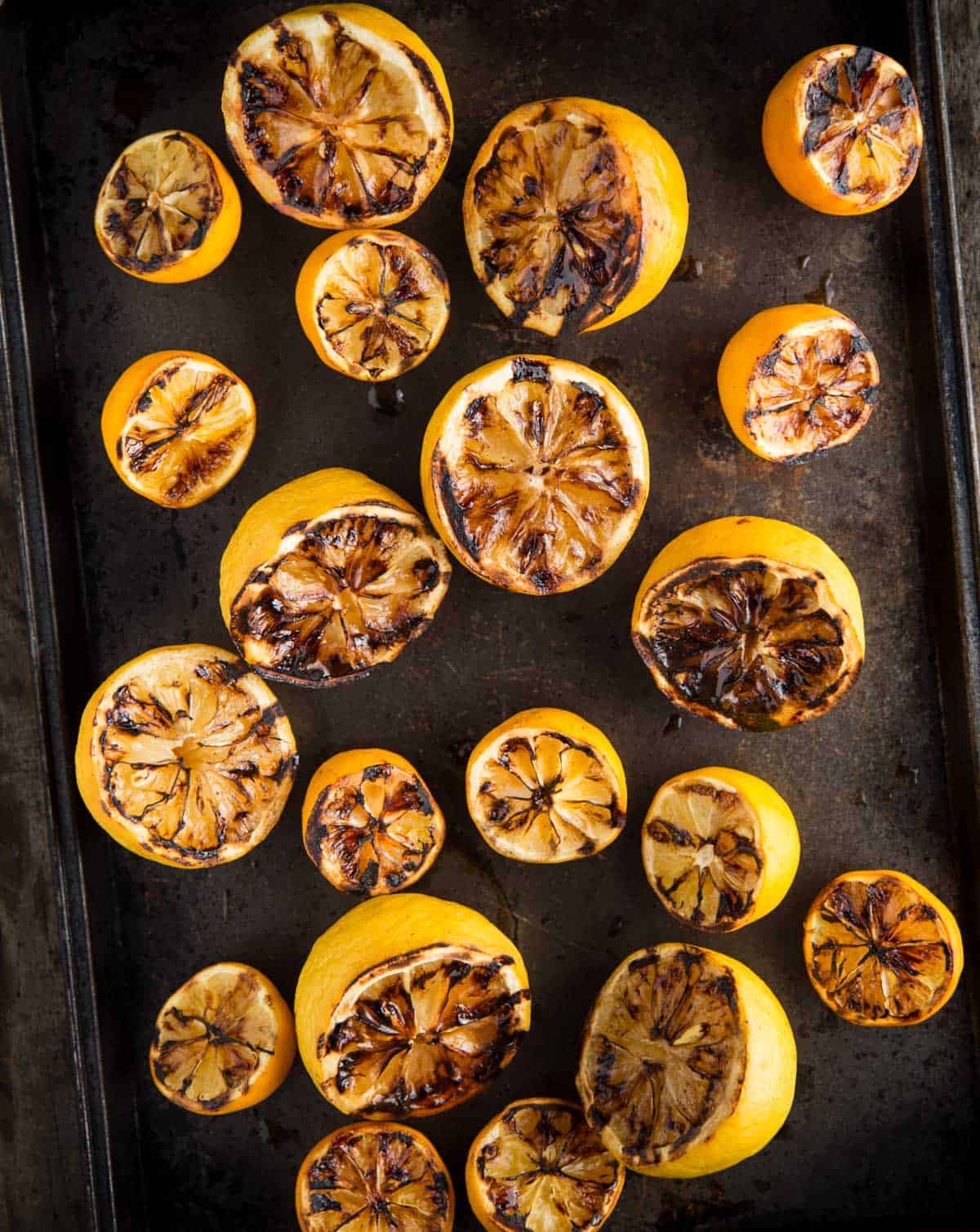 Tip: Meyer lemons work great too. The flavor is sweeter and more intensified. Large lemons tend to be more acidic and less sweet than Meyer.
How to Grill Lemons
Preheat grill: set up for direct or single zone grilling with lump charcoal.
Slice lemons: in half (or in wedges for cocktail garnish)
Grill: place over direct heat until nice and caramelized (around 6-10 minutes)
Serve: squeeze over your grilled foods or to garnish your favorite cocktail.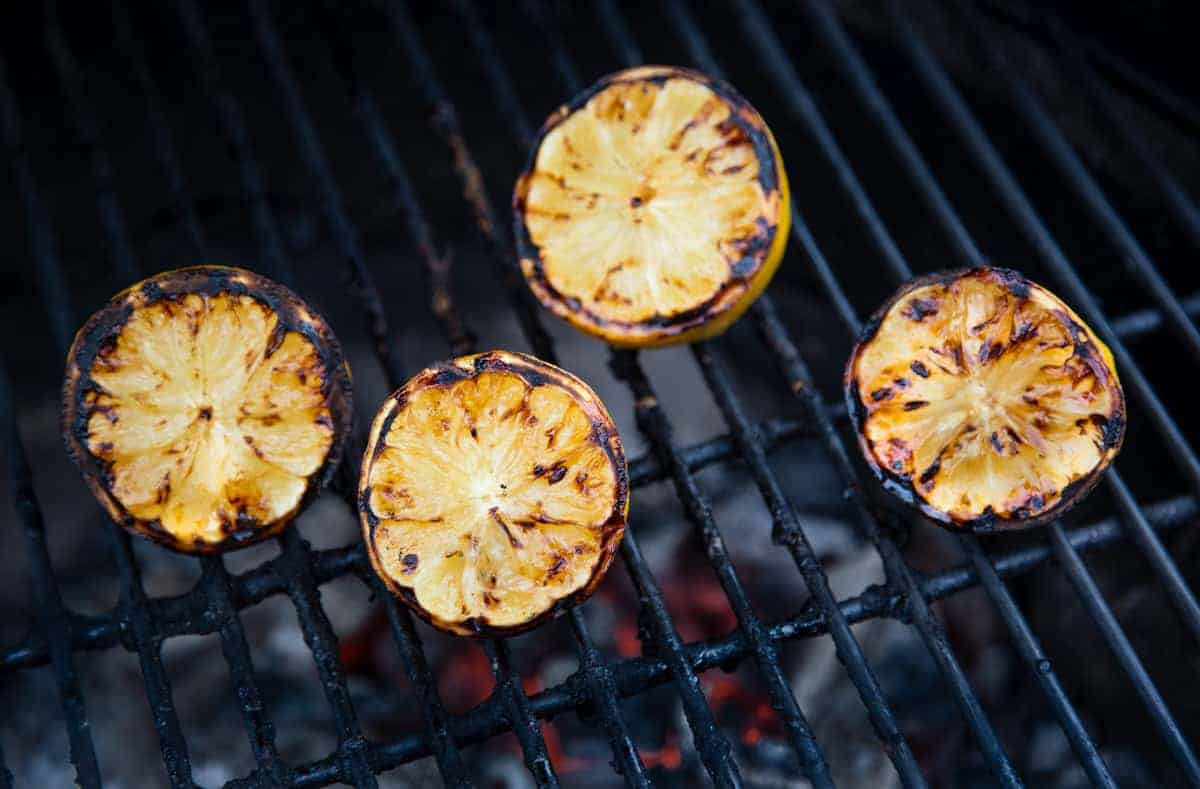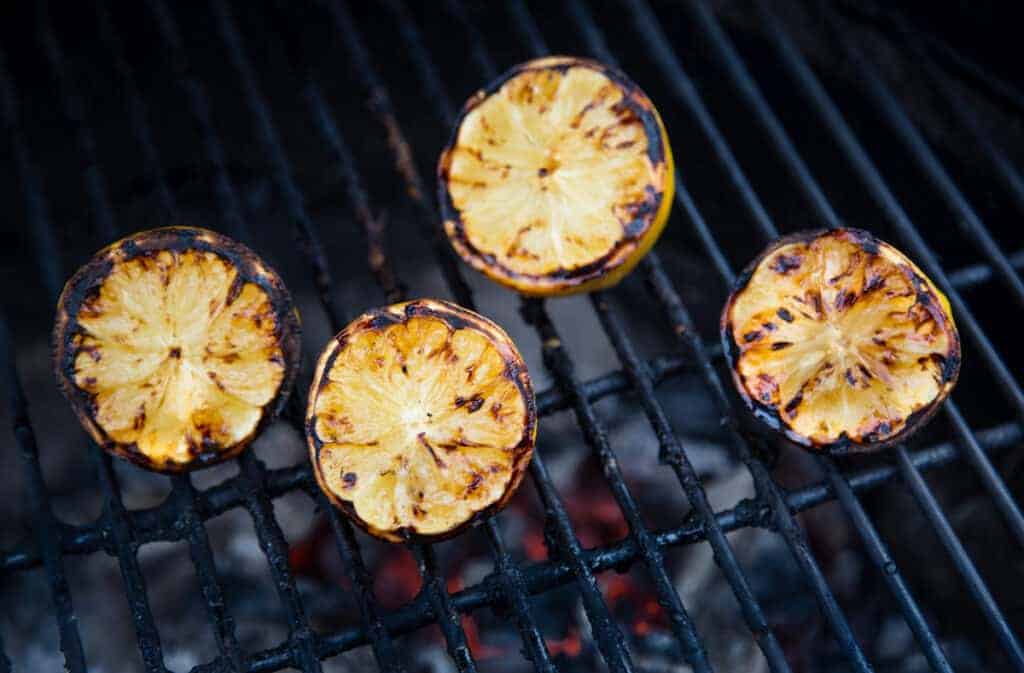 Recipes using this colorful garnish
And so much more! For more ideas, head to our recipe index and peruse.
Grilled Lemons Recipe