Once hailed as a summer vacation destination for western Washingtonians, Lake Chelan is becoming a world class wine destination. Find out why winemakers are heading to make wine in this region, and why this lesser known region needs to be on your radar for your next wine country vacation.
Every wine region I visit leaves an impression on me. But few have me planning my next trip back… while I'm still actualy there visiting. This is one of them, and yes I was already planning a return visit with my family from the moment I arrived.
Folks in Seattle have known for years what I recently discovered about Lake Chelan wine, while visiting earlier this fall for my first visit to the region as a guest of the Lake Chelan Chamber of Commerce. Driving over the Cascade Mountains opens you up into a vast outdoor paradise, filled with orchards, rivers, and seemingly endless sunshine. Lake Chelan (pronounced shay-LAN), is located on the eastern side of the Cascade Mountains, approximately 175 miles southeast of Seattle. It has long been a summer hot spot for Seattleites for decades, but for the most part was known mostly for its fruit trees and water recreation. It wasn't until recently that it's becoming a hot spot for wine. While I'm no expert in the region, I did learn a lot from this first trip and am eager to return to explore some more.
Jump to:
Fun Facts About Lake Chelan Wine Region:
Lake Chelan Wine Region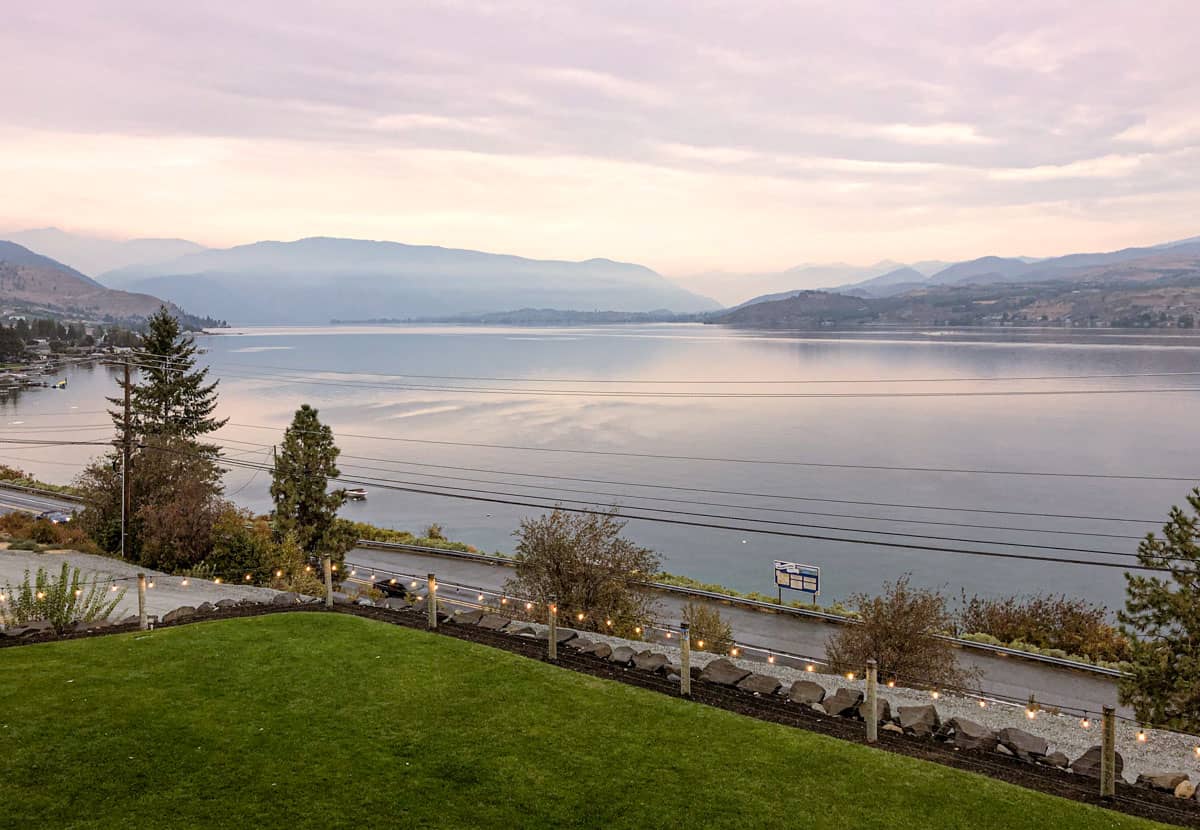 For the family looking to vacation together, or a couple looking for an adult wine retreat, Lake Chelan Valley has it all. Unlike many wine regions in the US, which are really all about wineries, and not a whole lot else (especially for kids) this is one of the most family-friendly regions I've been to in the US, filled with an unlimited amount of year-round activities for everyone from oenophiles to the kiddos.
The main attraction, a gorgeous and expansive lake, equipped with all of the water sports and activities you can imagine, is enough for most families. But here you can not only find all your typical water sports, but also golf, cycling, farms, apple and pumpkin picking in the fall, shopping, hills for hiking, even a tennis resort. Yes, an actual tennis resort (with, I'm told, the best tennis courts in the western United States).
The lake is one of the most distinguishing features of this region, which is the third deepest lake in the country, at 1,500 feet deep, which helps to regulate the temperature year-round. It keeps things a little cooler during the hot summer months, and keeps vineyards from freezing in the winter months. Similar to the Finger Lakes Region of NY, it benefits from what's known as the "lake effect".
While I'm told the restaurant scene could be improved, that wasn't my impression while visiting. You can find some good eats in the town of Chelan, but several wineries also house restaurants on site. 
The Wines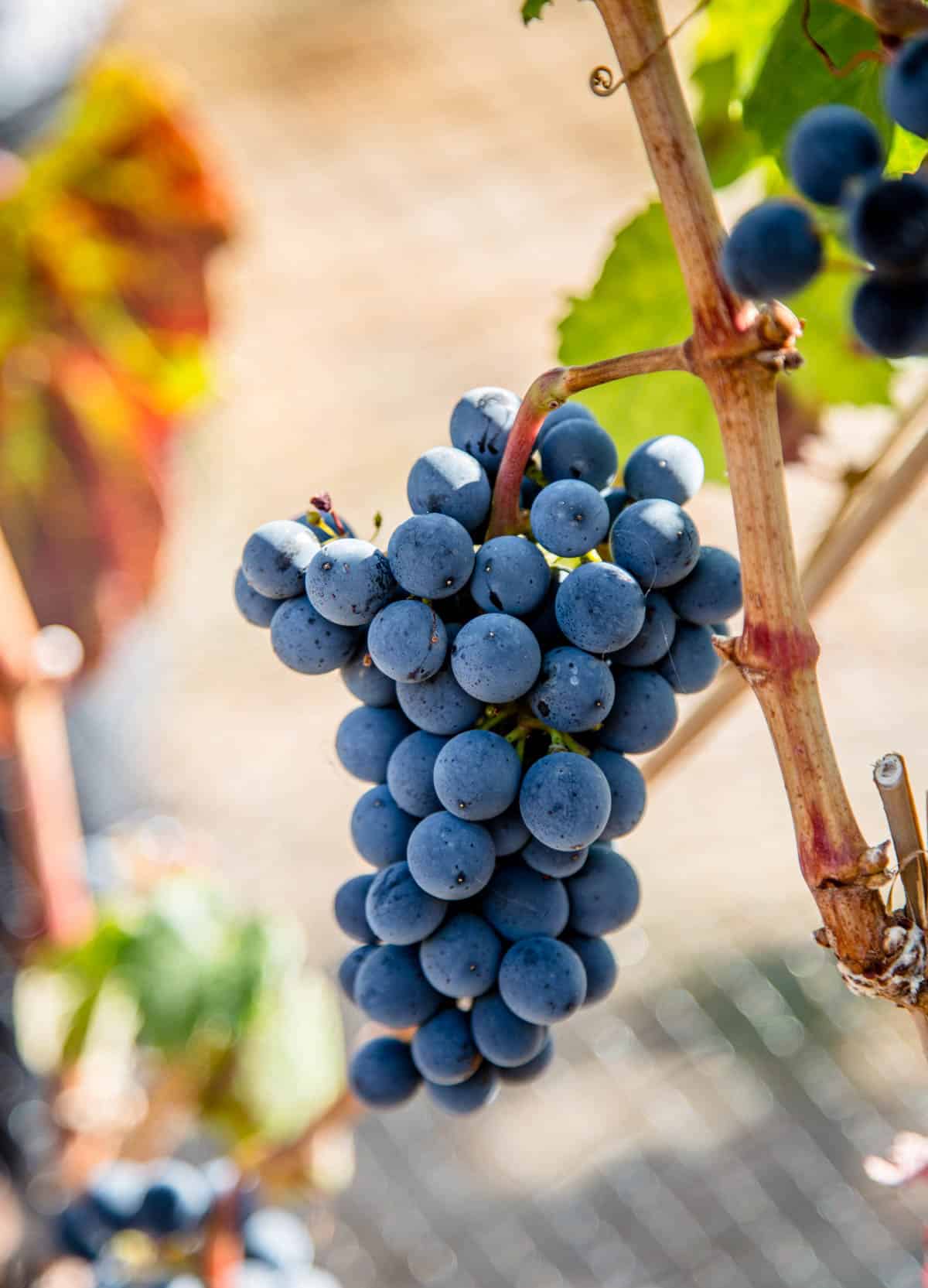 The climate and diversity of soils in the Lake Chelan Wine Region makes it possible to grow a wide range of grape varieties here.
Currently there are over two dozen varieties growing, with most widely planted being Syrah, Pinot Noir, Chardonnay, Merlot and Pinot Gris (with increasing amounts of Cabernet Sauvignon, Riesling, and Viognier as well).
And, as is the case in many emerging wine regions, many of the wineries here source fruit from both the Lake Chelan AVA and also regions outside the AVA (like Walla Walla, WA) to make their wines. So it's always good to ask where the fruit was sourced from if you're curious. I suspect as the region gets more popular, you'll see more and more AVA specific wine bottling from the Lake Chelan grown fruit.
Wineries to Visit in Lake Chelan
This up and coming region is home to the two most recent Washington Winery of the Year awards from Wine Press Northwest. As mentioned many of these wineries make wine from both the Lake Chelan AVA fruit and also source fruit from other regions within the state. Most of the wineries I visited were small, and while some had their own vineyards, others sourced fruit for their wines. And while these are just a small handful of the 30+ wineries in the region, I'm looking forward to going back and adding to this list of wineries to visit.
Hours subject to change, be sure to visit the winery websites for seasonal changes to hours and events.
You can find a list of 30 wineries at the Lake Chelan Wine Alliance website if planning a visit.
South Shore
Tsillan Cellars (pronounced "Chelan")
"Everything is inspired by Italy," boasts owner, Dr. Robert Jankelson, including the Italian architecture inspired winery design of this 130-acre Italian country retreat. The former dentist turned winemaker looked at the region and thought, "If you could successfully grow tree fruit, you can probably grow great grapes." And so he switched careers after retiring from the dental industry in his mid 60's. "I wanted guests to experience 'La Dolce Vita', or the sweet life, with great food, great wine, and friends and family."
On site you'll also find Sorrento's Ristorante, where you can dine with spectacular views of the lake and surrounding vineyards. Jankelson believes food is a component to the overall experience he wants his guests to experience. The property has 36-acres under vine, resulting in a case production of around 7,500 per year. It's also a popular venue for weddings and concerts. Tastings are held outside on their extensive patio. The kiddos will get a kick out of the Koi Pond on site!
Mellisoni Vineyards
When Donna and Rob Mellison took a trip to a winery in the heart of Tuscany two decades ago they fell in love with the concept of Agritourismo (a more immersive style of a wine visit, including wine, food, farms, and the people). After that trip they were inspired to recreate the experience back home in Washington, so they started Mellisoni, and produce around 5,000 cases of wine per year.
Karma Vineyards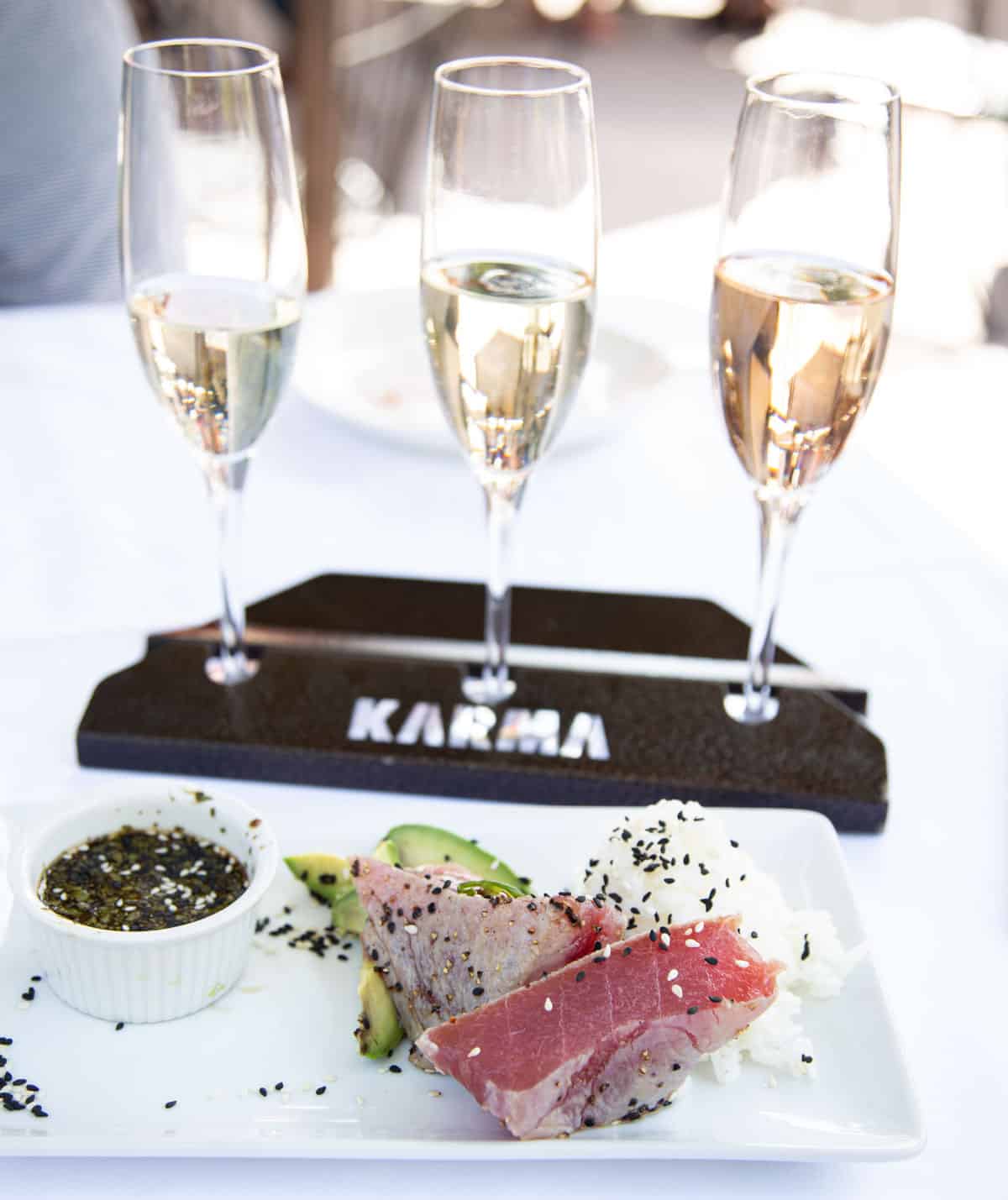 If you're a fan of bubbles, this is one is a must! Karma has been specializing in method champenoise style sparkling wines since 2005.
Enjoy lunch at the restaurant on site (don't forget to try the fries, they're a perfect match for bubbles), and enjoy a flight of delicious sparkling wines to pair with your meal. Bubbly isn't their only specialty. You'll also find an assortment of still wines ranging from Chardonnay, Gewürztraminer, to Cabernet Sauvignon.
North Shore
Succession Wines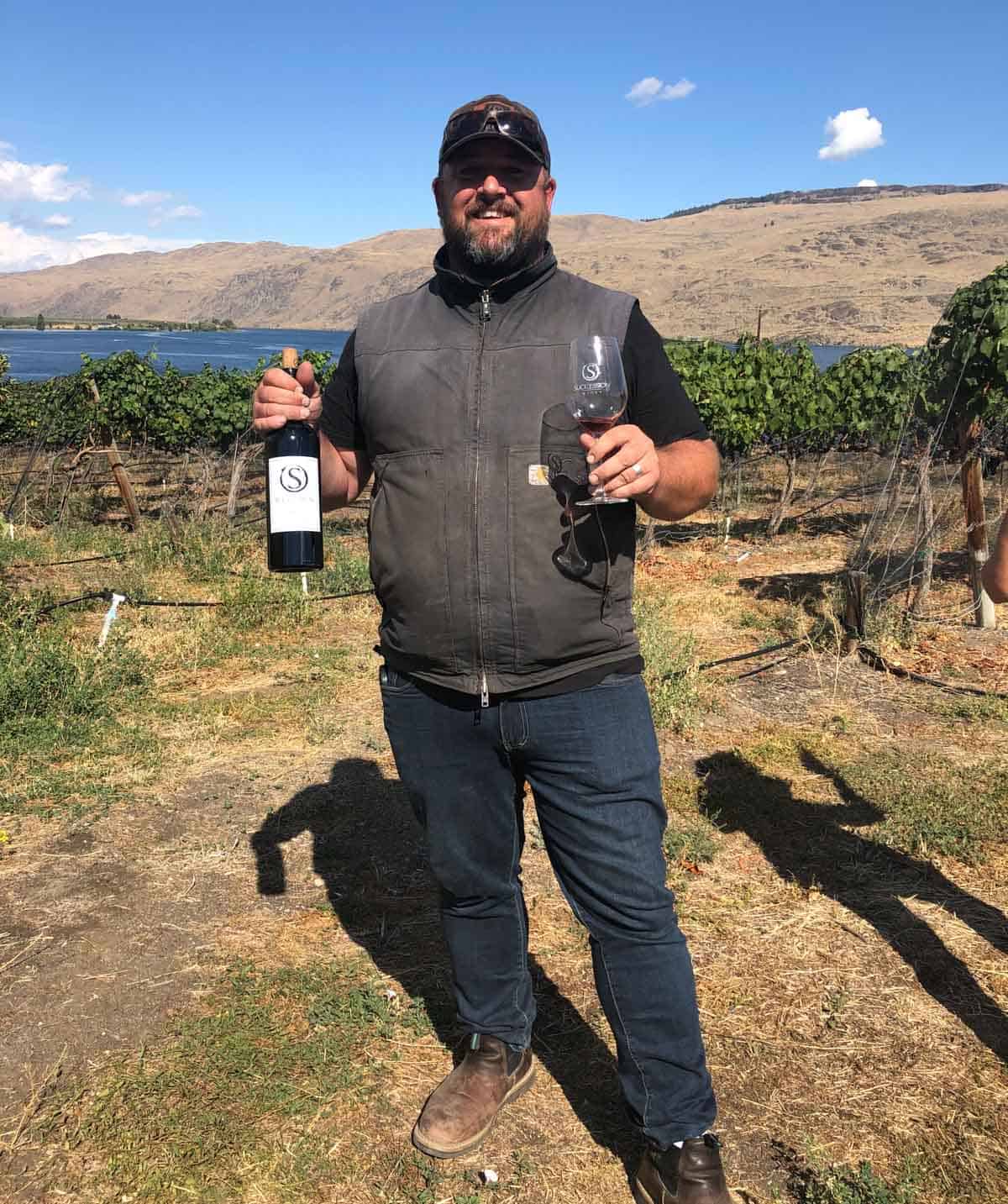 When owners and husband-wife team, Brock and Erica Lindsay, lost their home to The Carlton Complex Wildfire in 2014, they decided to reevaluate their lives, experiencing a "midlife check-in" as they described it to me. Succession was the result of that check-in and the decision to follow their passions and start a winery in the Lake Chelan Wine Region.
The winery has extensive outdoor seating with sweeping views of the lake, and serves up some beautiful wines.
I know I'm not supposed to pick a favorite, but this was one of my favorite stops, and some of my favorite people to talk to during my visit. Don't miss their Chardonnay and Cab Franc and their gorgeous Syrah (with fruit from The Rocks District).
Alta Cellars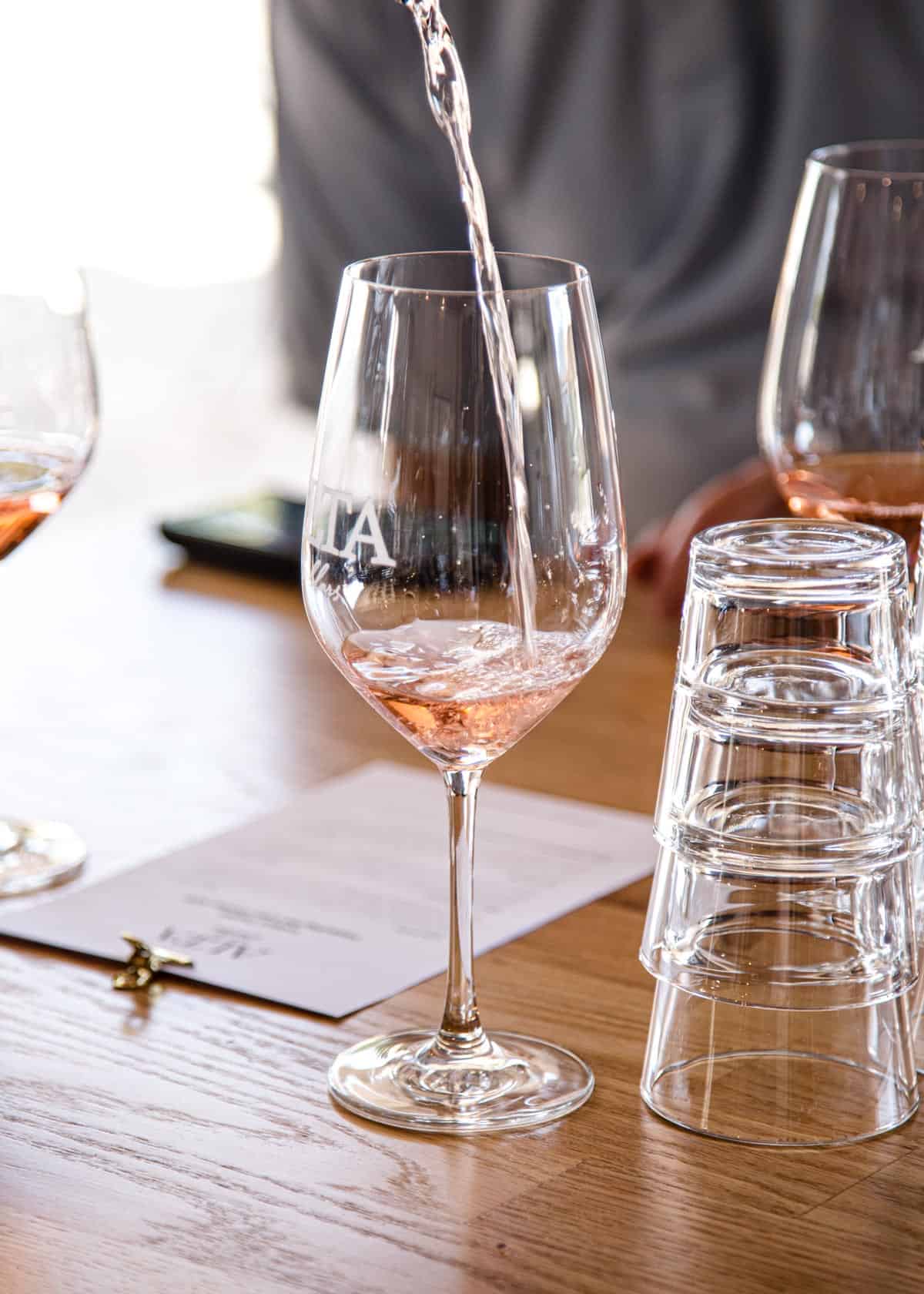 Succession's sister winery, Alta, is Brock and Erica Lindsay's newest venture. This tasting room is located in the original firehouse in downtown Manson, with indoor and outdoor seating.
Other Noteworthy Places to Visit
Chelan Valley Farms
Also inspired by the Agritourismo movement, husband and wife team and Washington natives, Jeana and Chad Steiner, established Chelan Valley Farms in 2018, planting grapes, a pumpkin patch, flower fields, and apples on the 20-acre property. Their goal is to bring a connection to farming and agriculture, the way things used to be.
This is a great one to visit with the family, as they have U-pick apples and U-pick flowers when in season, in addition to their brand new wine label, lagrioth, which they just launched this fall. "We really want to connect with families beyond just wine." Though seriously, don't miss their wines, because they're darn tasty!
Harmony Meadow's Tennis Resort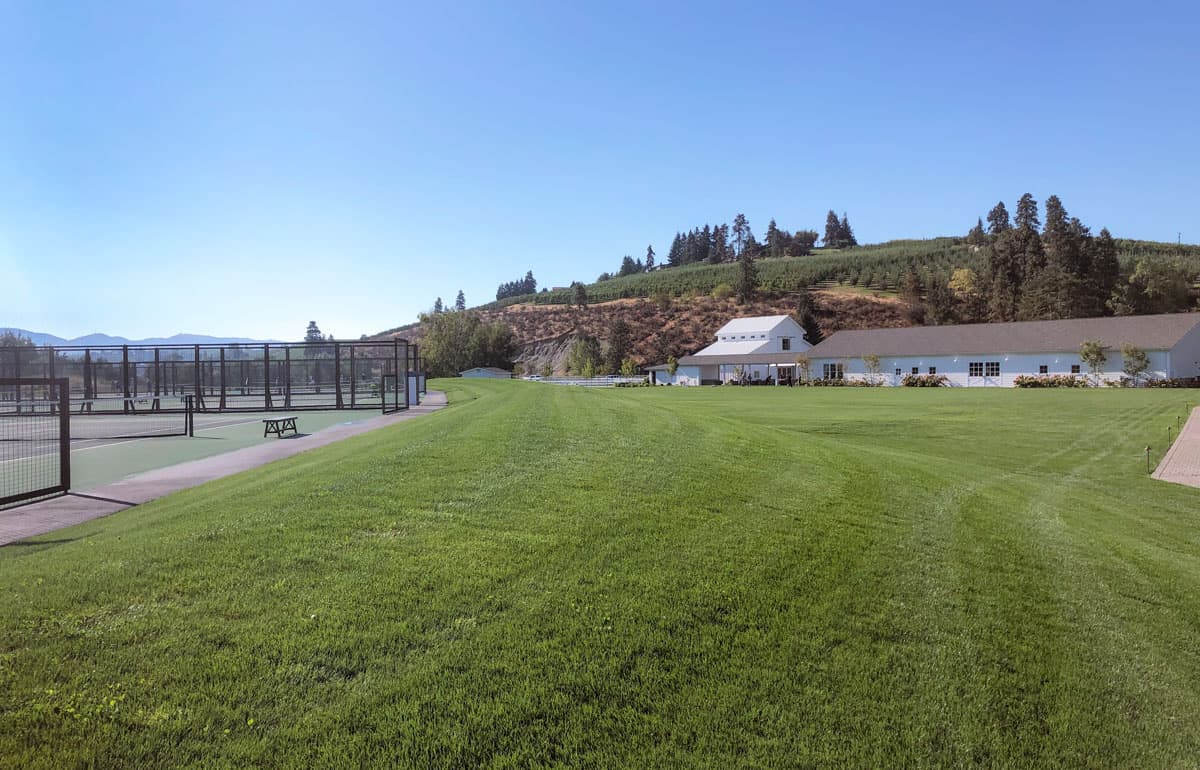 Born out of a love for Tennis, Jacquelyn and Jeremy Jaech created this stunning tennis resort and cafe, surrounded by orchards and rolling hills with the lake nearby. A great place for gatherings with friends, corporate meetings, or learn to play tennis. You can also dine at LoveAll Cafe with a selection of bubbles, wines and beers, or stay at the many upscale cottages and suites on property. The lodging is absolutely stunning here!
Next on my Radar
I visited only a small handful of wineries on my first visit, and tasted a selection of wines from around half of the producers there. The following will be on my radar for my next visit. Be sure to leave a comment if you have a favorite winery from Lake Chelan you want folks to know about!
How To Get To Lake Chelan Wine Region
The most accessable route is to fly into Seattle airport and drive.
Driving From Seattle
3 hours average (173 miles): From I-5, take I-90 east. Take 2nd exit (Cle Elum to Wenatchee). Head north on Hwy 97 to Hwy 2 east. Off of Hwy 2, take the exit for East Wenatchee/Spokane. Take Lake Chelan exit onto 97Alt.
Via Stevens Pass — 3 hours average (166 miles): From Everett, head east on Hwy 2. Take East Wenatchee/Spokane exit. Take exit for Lake Chelan on 97Alt.
Driving From Portland, OR
Via Highway 97 — 5.5 hours average (320 miles). Head north on I-5. Take Hwy 14 heading east. Continue north on Hwy 97. Off of Hwy 2, take exit for East Wenatchee/Spokane. Take exit for Lake Chelan on 97Alt.
For More Information
If you're looking to plan a trip to the region, make sure to visit the following sites to help plan your trip there.
---
This trip was a part of a media visit to become familiar with the region, on behalf of the Lake Chelan Chamber of Commerce. All opinions are my own.
---