Cabernet Sauvignon is one of the world's most widely-planted wine grape on Earth, and can be found on six out of seven continents. Known for its power, full body, and dark fruit flavors, find out what makes this the most popular red wine on the planet.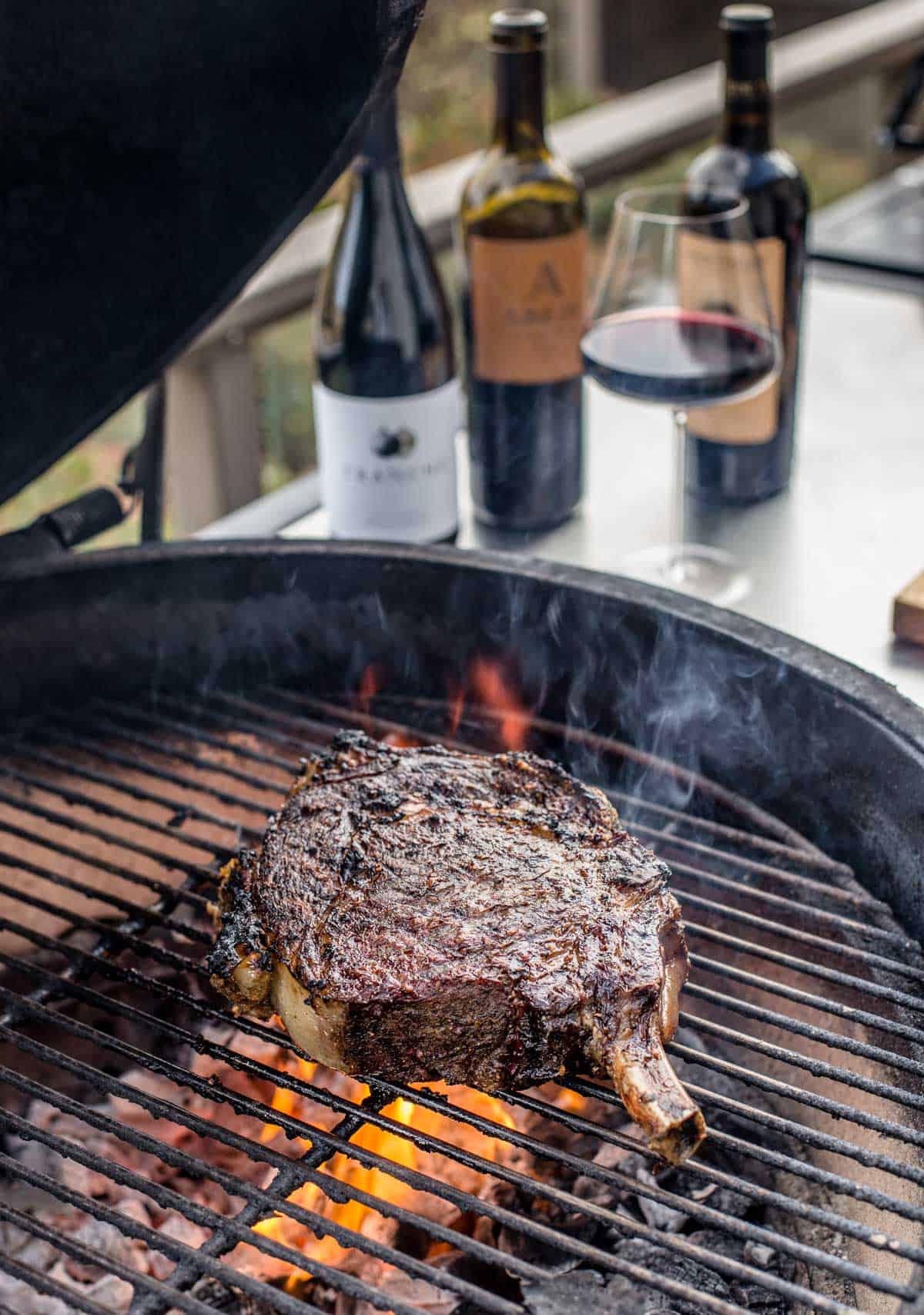 When we think about popular "crowdpleaser" wines, it's tough to come up with a finer example than Cabernet Sauvignon. This red varietal boasts rich red fruit flavors and responds beautifully to oak aging, and it's famously food-friendly. Because of Cabernet Sauvignon's status as a hardy and resilient grape, it's the worlds most planted wine grape and found in a variety of styles based on where it's grown.
Cabernet Sauvignon (or "Cab Sav")'s popularity shows no signs of slowing down, and whether you're looking for an affordable bottle of red or an investment for your wine cellar, there is a style that will suit your needs.
Jump to:
A Quick Rundown
According to wine scientists at UC Davis, Cabernet Sauvignon is a hybrid grape developed by crossbreeding Cabernet Franc and Sauvignon Blanc. 
It first emerged in the 1600s in southern France near the Bordeaux region, which went on to adopt the grape as one of the principal grapes used to make its famous wines.
It's a red grape with a thick skin in a dark blue-violet hue.
In addition to its position as a crucial grape for Bordeaux reds, Cabernet Sauvignon is very widely grown throughout California's wine regions, where the climate produces lush, full-bodied, juicy Cab Sav wines.
Other key regions include Washington State, Chile, Australia, South Africa, and China.
Depending on its age and geographic provenance, you'll notice wild fluctuations in the pricing of Cabernet Sauvignon. Some versions from South America and Australia can be found for under $20 a bottle, but elite Bordeaux bottles (like Margaux and Pauillac) can easily cost hundreds (same with some Napa cult Cabs).
Flavor Profile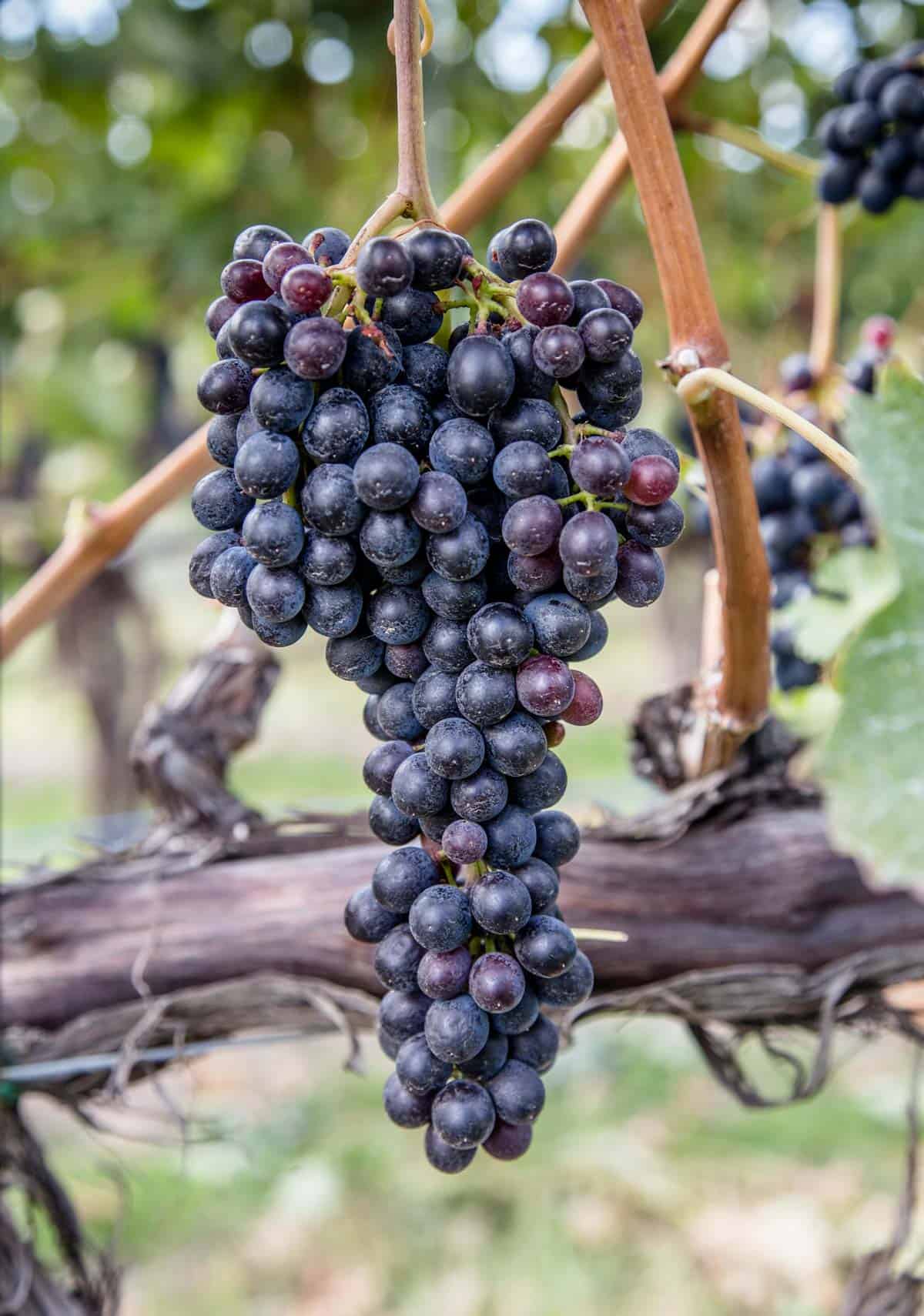 "Robust" is a particularly apt adjective when describing the flavor of Cabernet Sauvignon. These wines tend to fall into the "big reds" category, thanks to their high tannins, their tongue-coating texture, and their powerful taste notes.
Different winemaking regions produce different styles of Cabernet Sauvignon, so while you'll detect dark fruit notes and an undercurrent of earthiness in any bottle you purchase, the wine's country and area of origin will have a lot to do with its overall flavor. For example, Cabernet Sauvignons from Bordeaux tend to feature more subtle fruit flavors while also bringing in aromas of herbs, flowers, vegetables, and tobacco. Meanwhile, California Cabernets draw a great deal of flavor from the oak barrels used for aging, so you'll detect notes of vanilla, caramel, coffee, and firewood. Australian Cabernet Sauvignons are highly juicy and fruit-forward, with big cherry, blackberry, and plum notes. Cab Sav's flavor versatility contributes hugely to its overall popularity throughout the wine market.
While it isn't difficult to find a bottle of 100% Cabernet Sauvignon, this grape's prolific worldwide growth also makes it a prime candidate for blending. In Bordeaux and California, you'll frequently see Cab blended with Merlot. Bordeaux vintners also like to blend this grape with Malbec, while Australian and Californian winemakers enjoy Cab Sav-Shiraz blends. Cabernet Sauvignon is also a popular grape used to make Italian "Super Tuscan" wines, which often finds them blended with Sangiovese.
History of Cabernet Sauvignon
It first appeared in southwestern France (in the Aquitaine region, of which Bordeaux is part) in the 17th century. In 1996, researchers from UC Davis determined that Cabernet Sauvignon developed as a hybrid between Cabernet Franc and Sauvignon Blanc- hence, the name. After hitting it big in Bordeaux, the grape extended its growth to other areas of France and to nearby European nations (like Italy and Switzerland). The first Cab Sav growth in the New World happened in the 19th century, when the first vines came over to Napa Valley in California. The late 19th century also marked the introduction of Cabernet Sauvignon to China, where it is now the most commonly-grown grape in the country.
Notable Regions Where Cabernet Sauvignon Is Grown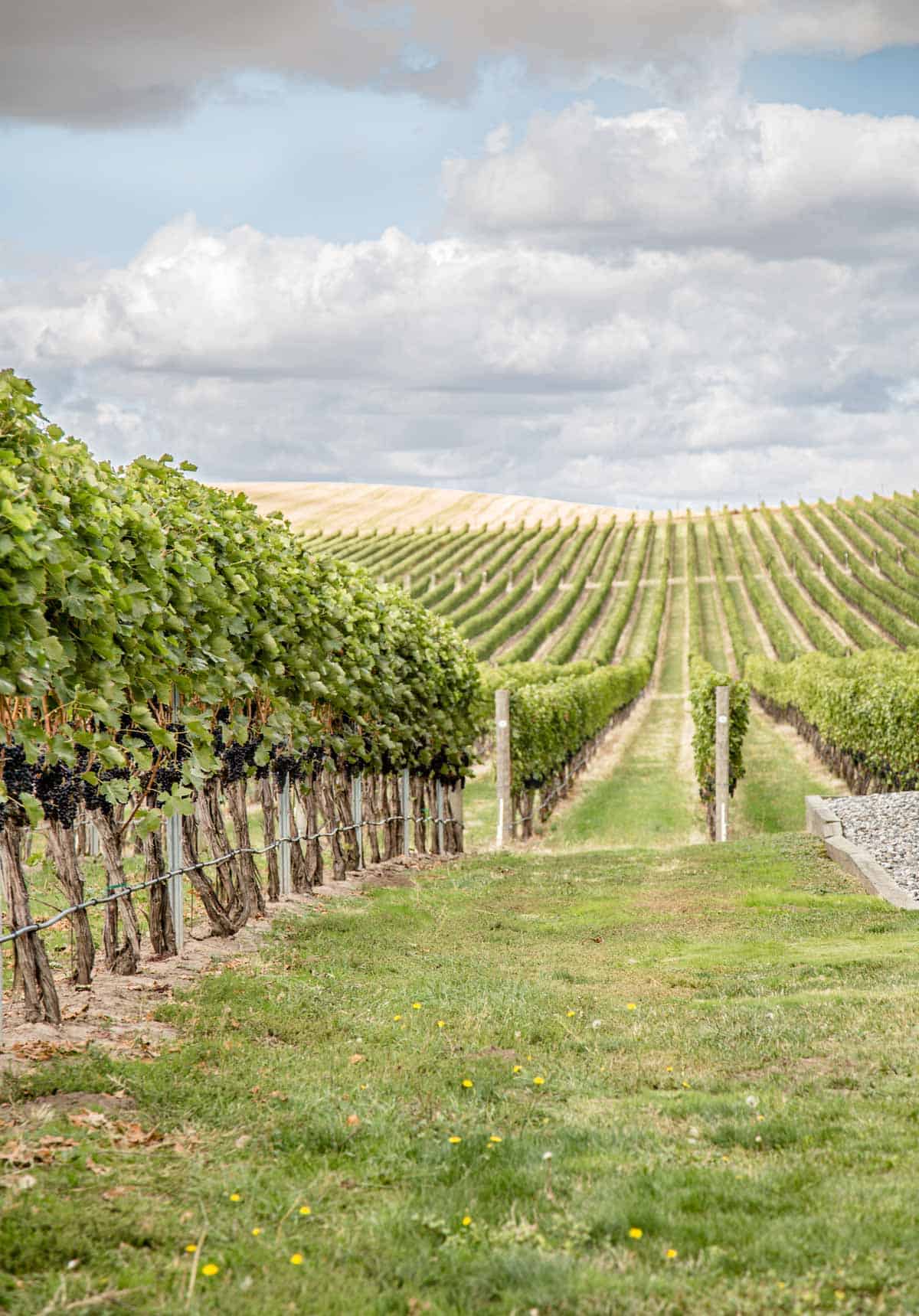 France: Cabernet Sauvignon production in France is very closely associated with Bordeaux, and for good reason. The subregion of Médoc relies on it as its world-famous wines, which include styles (named for sub-subregions) like Margaux, Pauillac, and Saint-Julien. Outside of Bordeaux, French Cac Sauv can be found in the Languedoc wine region of southern France.
United States: From Napa to Sonoma to the Central Coast, Cabernet Sauvignon is a powerful player in California wine production. However, the grape isn't restricted to the Golden State. Significant growths of this varietal can be found everywhere from the Pacific Northwest (especially Washington) to Texas to Virginia to even Long Island. 
Italy: When compared with flagship Italian wine grapes like Sangiovese and Nebbiolo, Cabernet Sauvignon has a small and subtle presence in Italy. That said, it's frequently used to make the lauded blended red wines known as "Super Tuscans".
Chile: The cooling properties of the ocean and the Andes Mountains give Chile a temperate climate that works very well for Bordeaux grapes, including Cabernet Sauvignon. 
Australia: Australian Cab grows throughout the continent, including in regions like Barossa in South Australia and Margaret River in Western Australia. Many Australian Cab Savs are single-varietal wines, but Australian wineries also play around with blends.
South Africa: It's the most widely-planted red grape in South Africa, with the bulk of its acreage found in the major wine region of Stellenbosch in the Western Cape.
China: Western wine consumers don't often think of China as major wine producer, but the nation grows a high volume of wine vines, and the three major winemaking regions- Xinjiang, Shandong, and Hebei- collectively harvest more Cabernet Sauvignon than any other grape varietal. 
Pairing Cabernet Sauvignon With Food
Cabernet Sauvignon's full body, lingering savory notes, and bold dark fruit flavors make it a classic partner for a perfectly-cooked steak. The wine has enough stage presence to stand up to a flavorful prime rib or porterhouse, and even an assertive sauce (like an au poivre sauce) won't throw off the flawless red meat-Cabernet Sauvignon balance.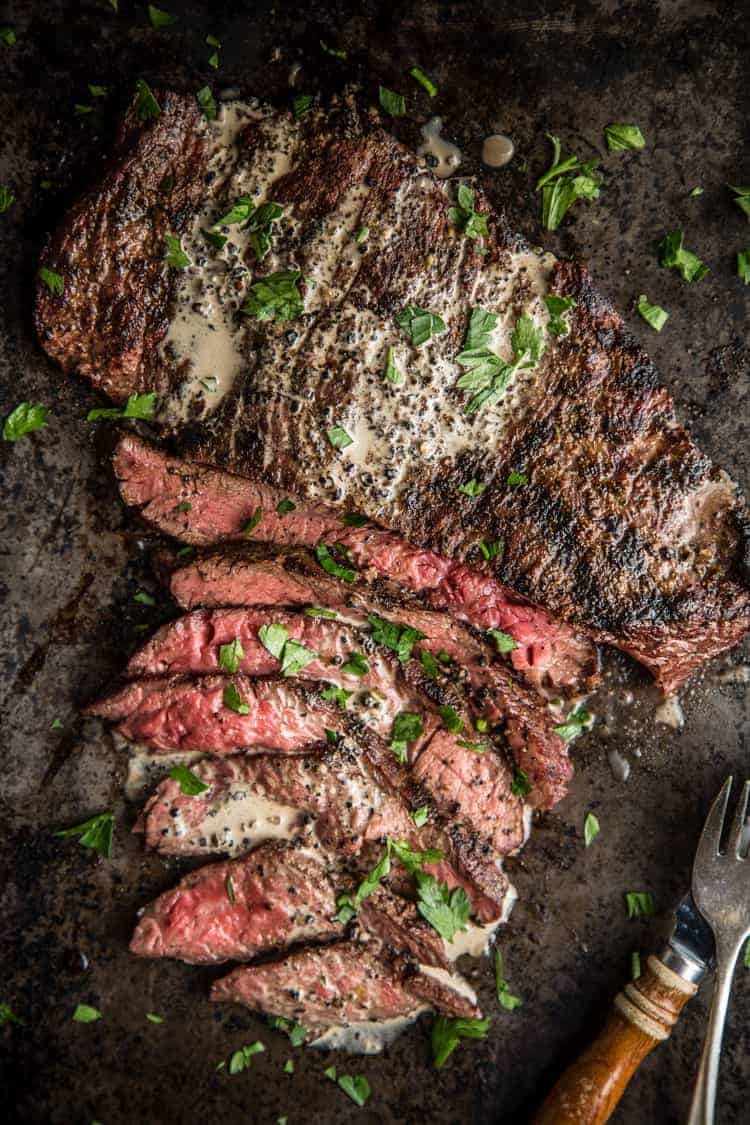 Braised and slow-cooked meats of all kinds play nicely with Cab Sav, from short ribs to lamb tagine. Even a nostalgic beef stew will work beautifully. Duck, although not technically a "red" meat, has a richness and a bold flavor that matches Cab Sav's intensity.
Vegetarians and other plant-based diners don't need to worry that they won't be able to pair Cab Sav with their entrees, especially if they're fond of mushrooms. Earthy mushrooms with a hearty texture (like portobellos) can stand up to the earthiness present in Cabernet Sauvignon, resulting in a delicious partnership.
Recipes to pair with Cabernet Sauvignon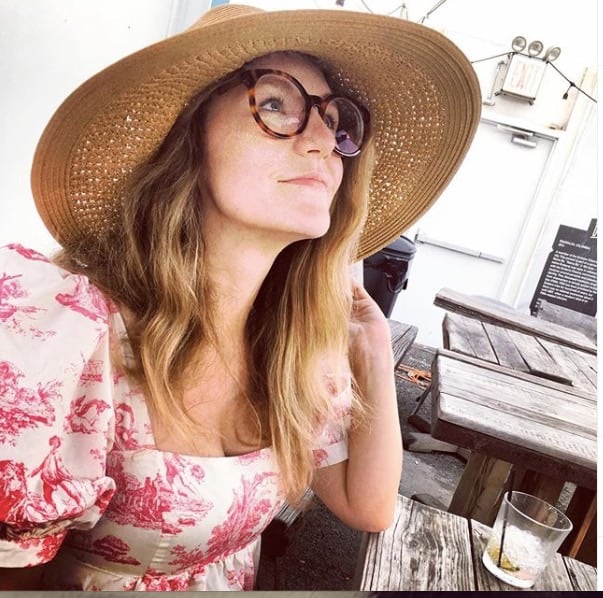 About the Author
Taylor Tobin
Taylor Tobin is a freelance food and beverage journalist based in Austin, Texas. Her work has been published on such platforms as HuffPost, Wine Enthusiast, Allrecipes, Insider, and Observer. She's an avid wine taster who's always excited to discover different regions, varietals, and styles, and the ability to pair a delicious meal with the perfect wine counts among her greatest joys.