A dark-skinned red grape that can thrive in a wide range of climates, Syrah (also known as Shiraz) famously produces bold and rich wines with medium or full bodies, plenty of dark berry flavors, and an undercurrent of spice, that makes these bottles excellent pairing options for roasted, grilled, and braised meats and vegetables.
Find out what makes Syrah one of the great wines of the world, and discover the best foods to pair with it.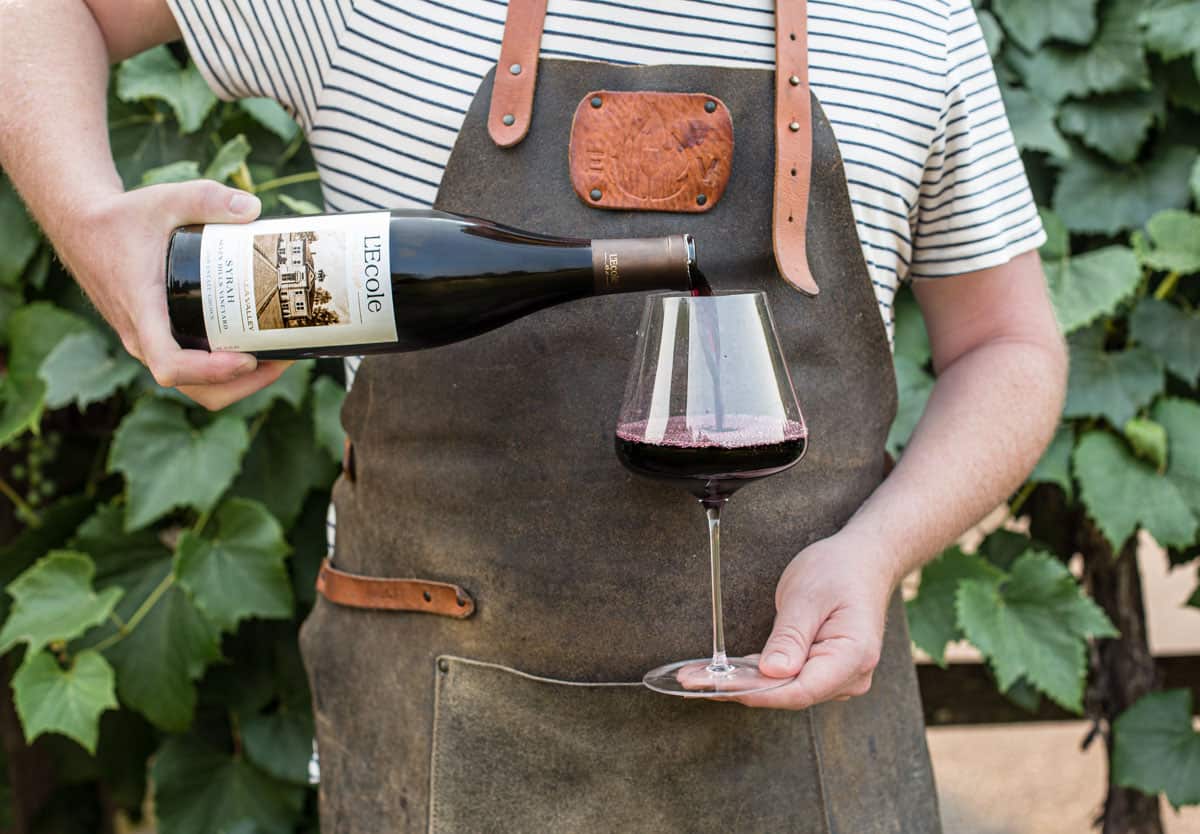 Jump to:
A Quick Rundown
Syrah is a red grape variety with skin colors that can range from deep burgundy to dark purple.
Wines made from Syrah can be either single-varietal wines (made only with Syrah grapes) or blended wines (made with Syrah grapes and other grapes).
They are typically medium-to-full bodied (although most lean more in the full-bodied direction) with medium-to-high levels of tannins.
The Syrah grape first rose to prominence in the Rhȏne Valley region of France, but it's now famously popular in New World wine regions like Australia, Chile, Argentina, and the United States.
It's the sixth most planted grape in the world.
In Australia, "Syrah" is known as "Shiraz".
Syrah/Shiraz wines fall within a very wide pricing spectrum. Decent bottles can be found for under $15, but you'll likely notice a big quality jump at around the $30 mark, and high-end bottles can sell for hundreds (like some examples in Northern Rhône's Côte-Rôtie and Hermitage regions).
Syrah is not related to Petit Sirah — Petit Sirah is an entirely different grape.
History of Syrah
The Syrah grape's origins can likely be traced back to ancient times, but the varietal's rise in the Rhȏne Valley dates back to the 18th century, and remains the primary red grape grown in the Rhȏne. As for Shiraz's presence in Australia, the grape's first plantings Down Under occurred during the 19th century. Syrah's introduction to the American wine market happened much later, with California vineyards starting to dabble in Syrah growth during the 1970s.
Where Syrah Is Grown – Notable Regions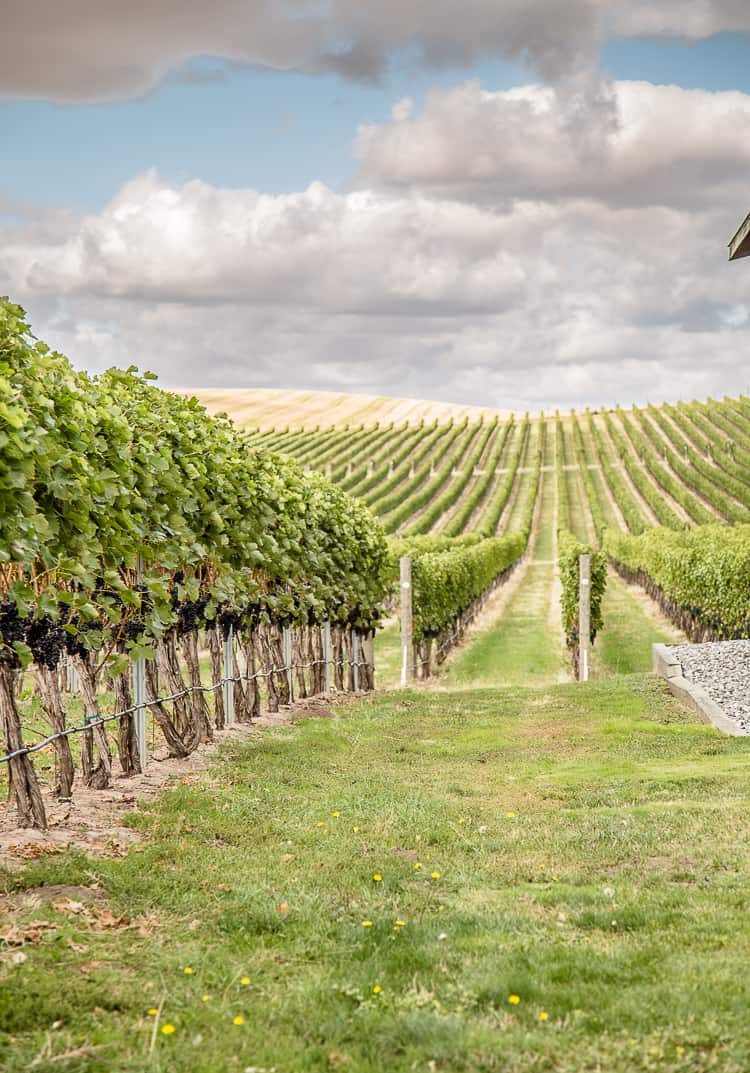 France: The OG Syrah comes from the Rhȏne Valley, and the northern part of this region remains a particular hotspot for Syrah growth and production. In fact, the only red wines from the Rhȏne region with appellation d'origine contrôlée (AOC) designations contain Syrah.
Australia: "Shiraz" is Australia's most popular varietal, and can be found in every growing region on the continent.
United States: Syrah first appeared in the United States in California's wine regions, and California still grows the majority of American Syrah. However, Washington State's Columbia Valley (Yakima Valley and Walla Walla in particular) also harvest a substantial amount of quality American Syrah, as does Southern Oregon.
South Africa: Because South Africa also claims a warm and sunny climate for much of the year, the Syrah grown in this part of the world (and the wines made from these grapes) has more in common with Australian Shiraz than with Rhȏne Valley Syrah.
South America: It can be found in wine regions throughout South America, with Chile and Argentina growing the largest amount.
What Does Syrah (Shiraz) Taste Like?
While they're made from the exact same grape, French-style "Syrah" wines and Australian-style "Shiraz" wines claim very different flavor profiles.
"Syrah": You'll find more subtlety in Syrah than in Shiraz, and the cooler growing temperatures of the Rhȏne Valley and in New World regions that follow French techniques result in a wine with dark berry flavors (blueberry, blackberry, boysenberry), lively acidity, notes of smoke and tobacco, and hints of black pepper, violets, herbs, and leather. Old World versions tend to be more acidic, and New World versions in this style tend to be darker, spicier, and more fruit-forward.
"Shiraz": Due to the warm growing temperatures of many growing regions in Australia, the version of the grape cultivated there tends to produce bold, lush wines, bursting with jammy fruit flavors like blueberry, blackberry, and plum, along with spicy pepper notes and flavors of vanilla and baking spices from oak aging. Of course there are always exceptions, but this is what you can generally expect.
Pairing Syrah With Food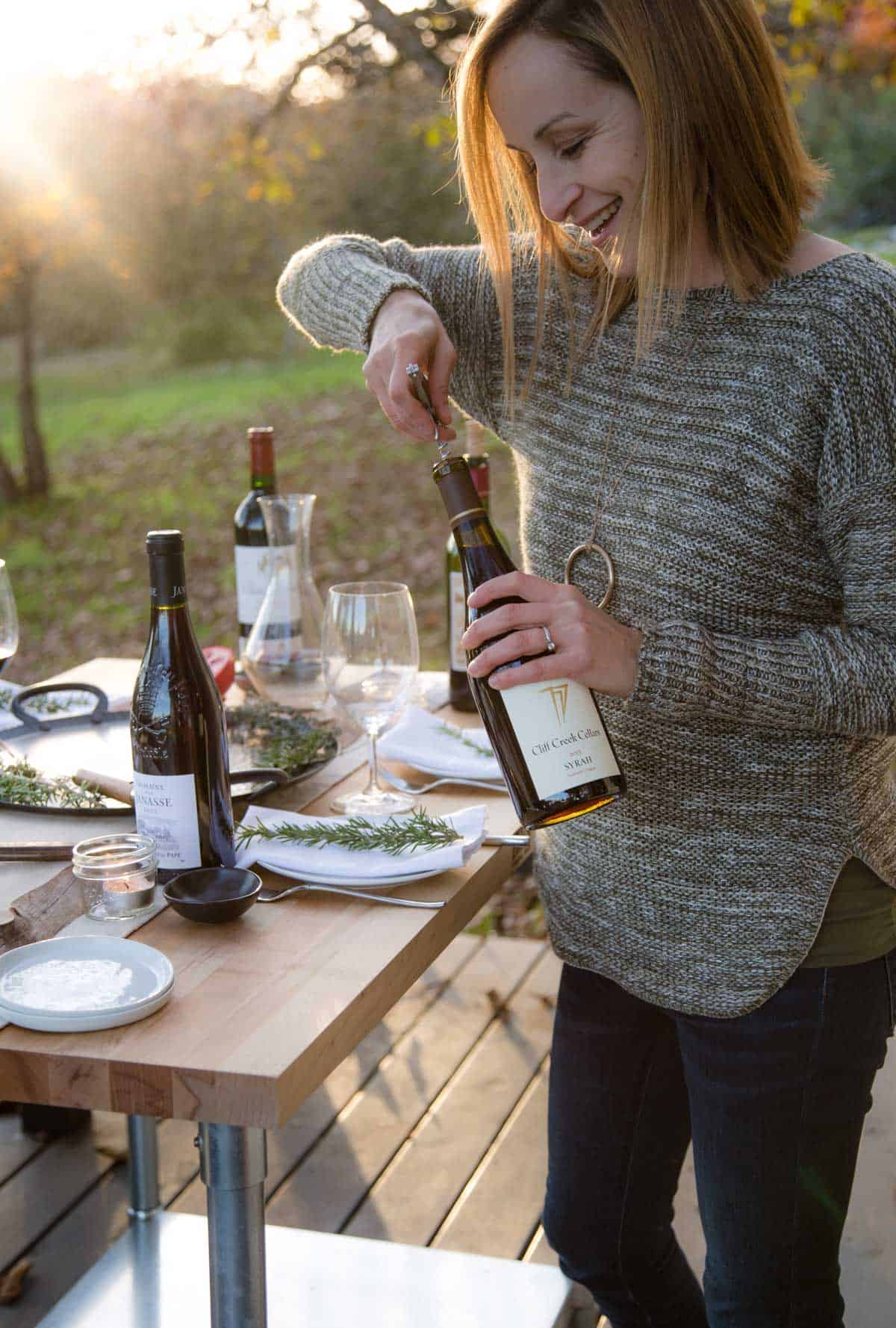 Whether we're talking about subtler Rhȏne style or more in-your-face Australian Shiraz, the wines can generally be categorized as "big" red wines. Their fuller body and assertive flavors make them a natural fit for substantial meat dishes; if you're seeking a great BBQ red wine, for instance, then a bottle of Syrah or Shiraz will do you well. Beef, lamb, and sausage all work well, and the bold flavor profile of these wines gives it the ability to hold up to powerful seasonings, whether they be cumin-based grill rubs or spicy curries.
If you're a vegetarian or otherwise prefer to avoid red meat, then you'll be glad to know that Syrah/Shiraz can be fully enjoyed alongside grilled and braised vegetables (especially heartier veggies like Brussels sprouts and sweet potatoes), game birds like duck and squab, and robust fishes like ahi tuna and salmon.
As far as dessert pairings, are concerned, a cheese plate best suits this wine's fruit notes and smoky backbone. Nutty cow's-milk cheeses like aged Gouda and aged Cheddar pair nicely with Syrah/Shiraz, as do strong blue cheeses like Roquefort, Gorgonzola, and Stilton.
Because Syrah/Shiraz boasts high tannins, distinct acidity, and a heavier weight and flavor profile, you'll want to steer clear of delicate dishes like shellfish, raw salads, and chicken breast. These foods risk becoming overwhelmed by Syrah/Shiraz's powerful presence, and a great food-wine pairing relies on an equal partnership of textures and flavors.
Recipes to Pair with Syrah (Shiraz)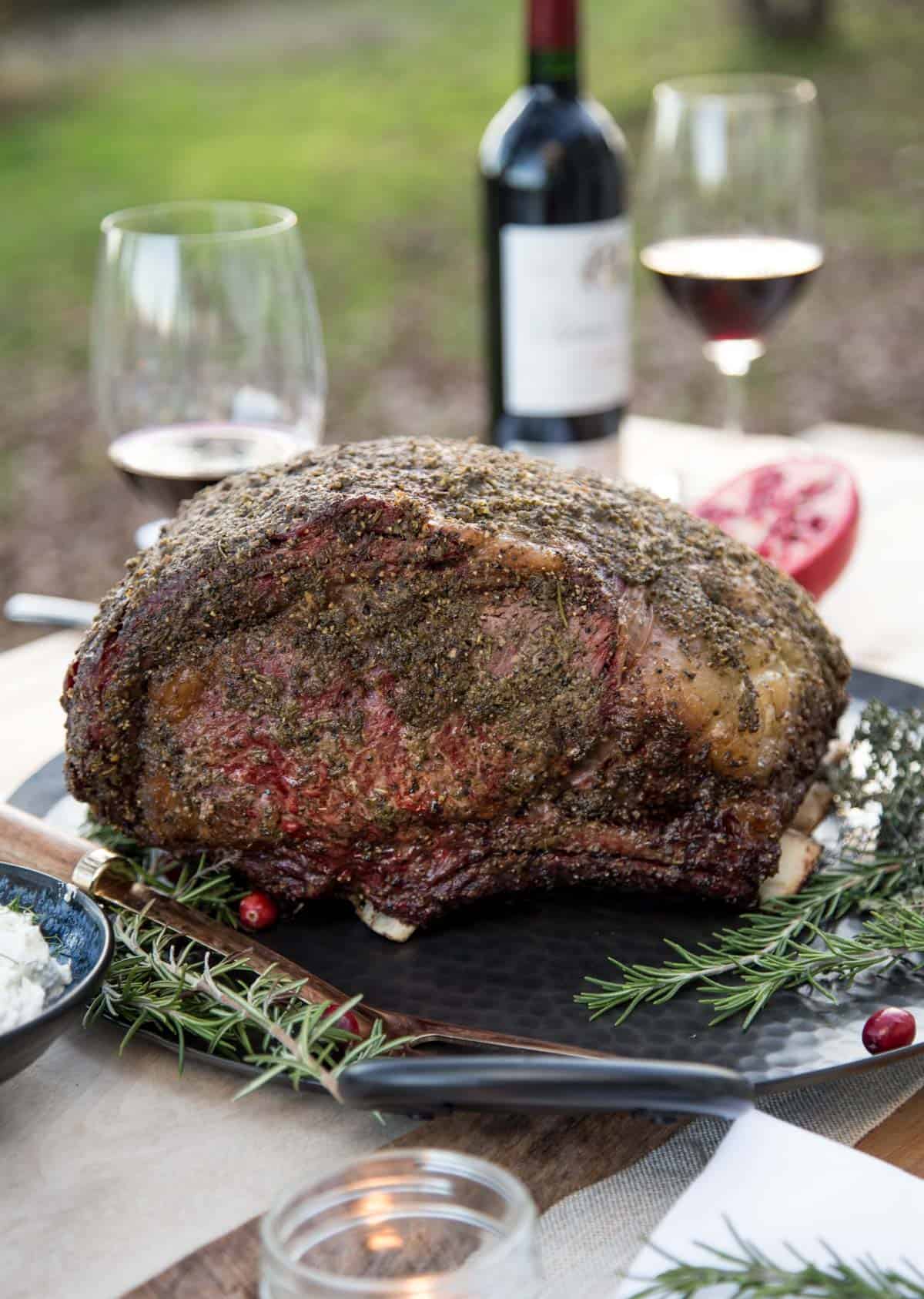 ---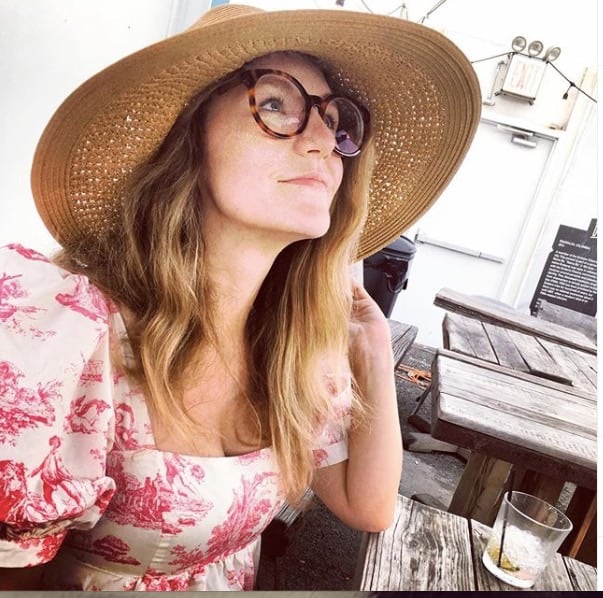 About the Author
Taylor Tobin
Taylor Tobin is a freelance food and beverage journalist based in Austin, Texas. Her work has been published on such platforms as HuffPost, Wine Enthusiast, Allrecipes, Insider, and Observer. She's an avid wine taster who's always excited to discover different regions, varietals, and styles, and the ability to pair a delicious meal with the perfect wine counts among her greatest joys.
---